A Christmas Gift Guide – The Corporate
We might live in a corporate world, but that doesn't mean the same thing it used to. Indeed, whereas being a corporate type once inferred a system of rigid dress codes, beardless faces, and short haircuts, the parameters of personal expression have been duly widened. Meanwhile, true modern-day hustlers always come equipped with a full array of contemporary gear, accessories, and gadgetry. Where are we going with all this? To our 2018 Christmas Gift Guide, of course. As you might have guessed, this one is for all the corporate types out there.
More Gift Guides:
2018 Christmas Gift Guide – The Fitness Freak
2018 Christmas Gift Guide – The Tech Head
View All Our Gift Guides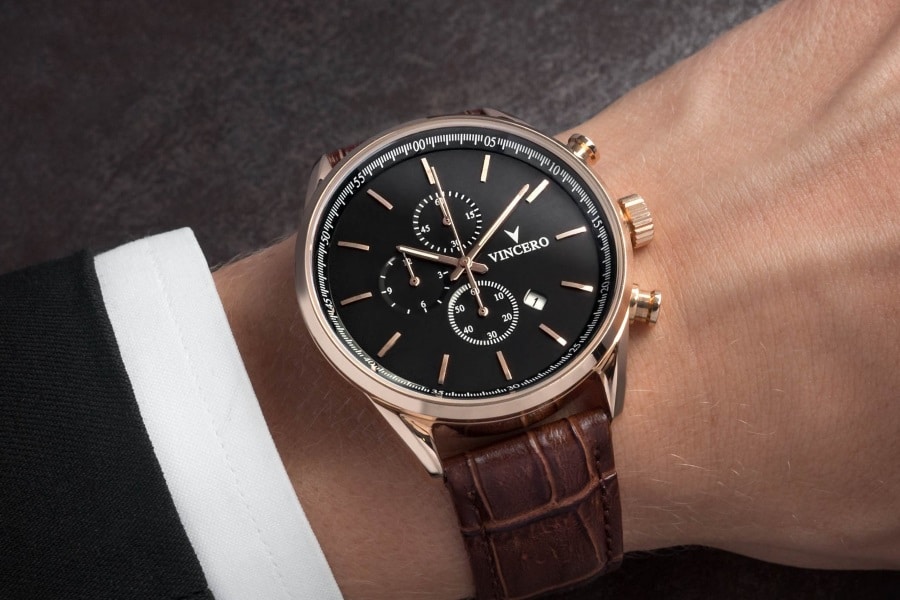 In Partnership with Vincero Watches.
Vincero Watches Chrono S
A quality watch is like icing on the cake of style. And not only is the Vincero Watches Chrono S a quality watch, but it's an affordable one at that. Powered by Citizen Miyota Quartz movement, the piece harmonises a rose gold case, elegant black dial, and interchangeable leather strap to brilliant effect.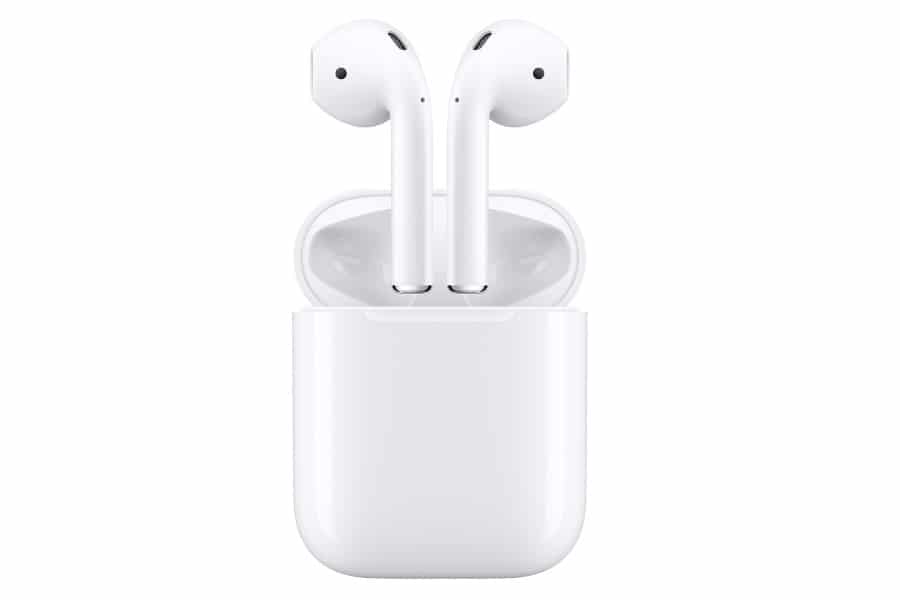 Apple AirPods
Leave it to Apple to popularise wireless earbuds. More to the point, the Apple AirPods fit like a charm and actually work. If you or the corporate person in your life don't already own a pair, now is the time to get in on the action. But be forewarned: once you go wireless, you never go back.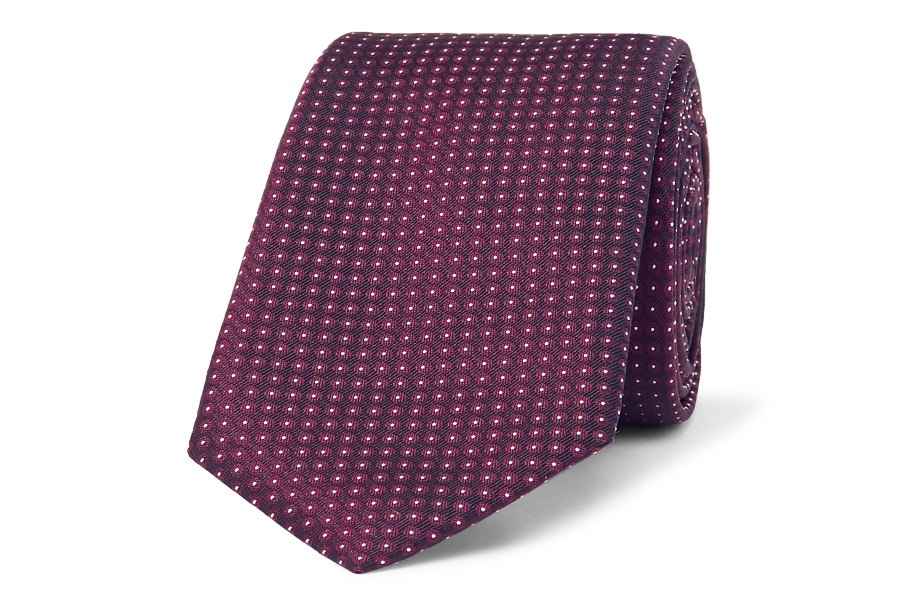 Hugo Boss Pin-Dot Silk-Jacquard Tie
Nothing can go more right than a power tie paired with a tailored suit, which is why this Hugo Boss Pin-Dot tie that's been made in Italy from luxurious silk-jacquard is the perfect accessory to up your game at work. We recommend matching it with a blue shirt.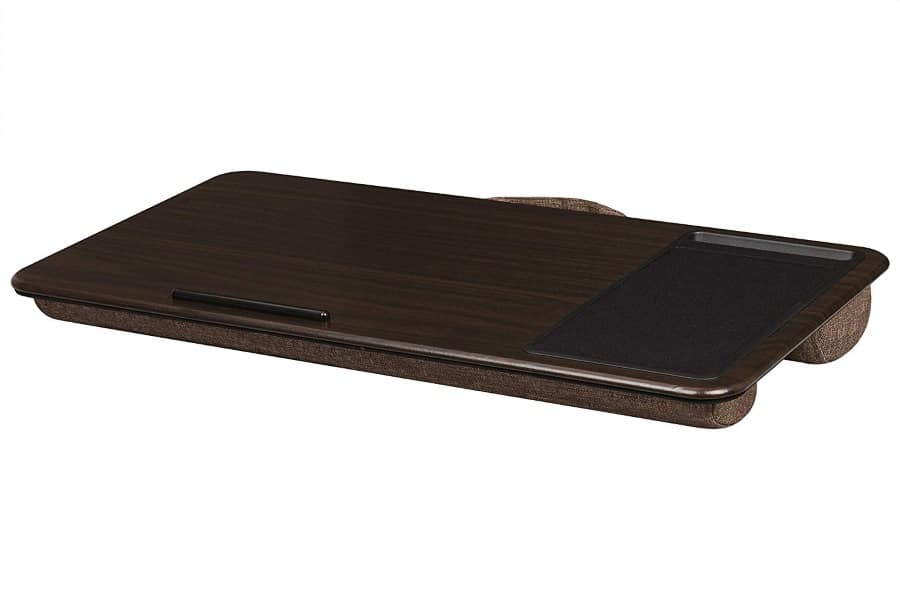 LapGear Home Office Lap Desk
Are you or your favourite corporate person the type who likes to work on the couch? If so, throw some comfort and optimisation into the mix by picking up the LapGear Home Office Lap Desk. Made of durable fabric with reinforced stitching, this plush rest even has a slot for your phone.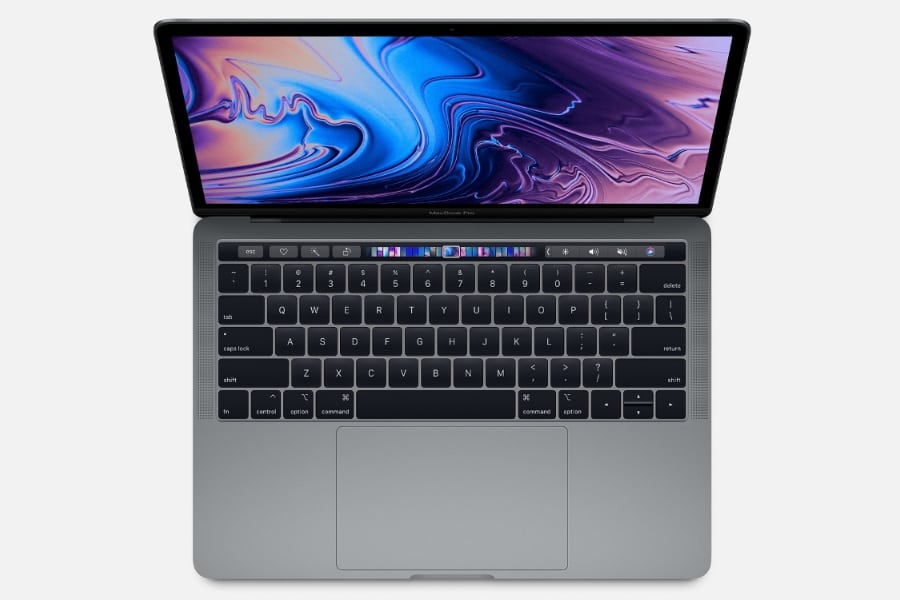 Apple MacBook Pro
It's slim. It's sexy. It will downright spoil you. It's the Apple MacBook Pro, and if you don't own one, you have no idea what you're missing out on. Same goes for the corporate person in your life. This is the art of the laptop, perfected.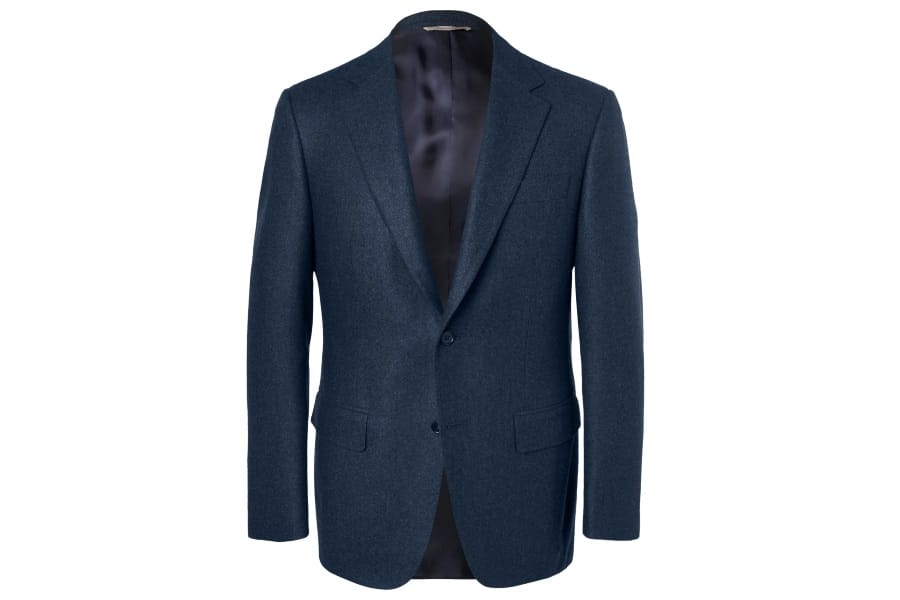 Canali Storm-Blue Slim-Fit Wool-Flannel Suit Jacket
With casual-Fridays becoming more and more common around the world, you need a blazer that can be easily dressed up or dressed down, whether you're off to an important business meeting or having a few beers out with the boys. This storm-blue lightly structured wool-flannel blazer that's tailored for a slim fit is a smart piece to suit all occasions.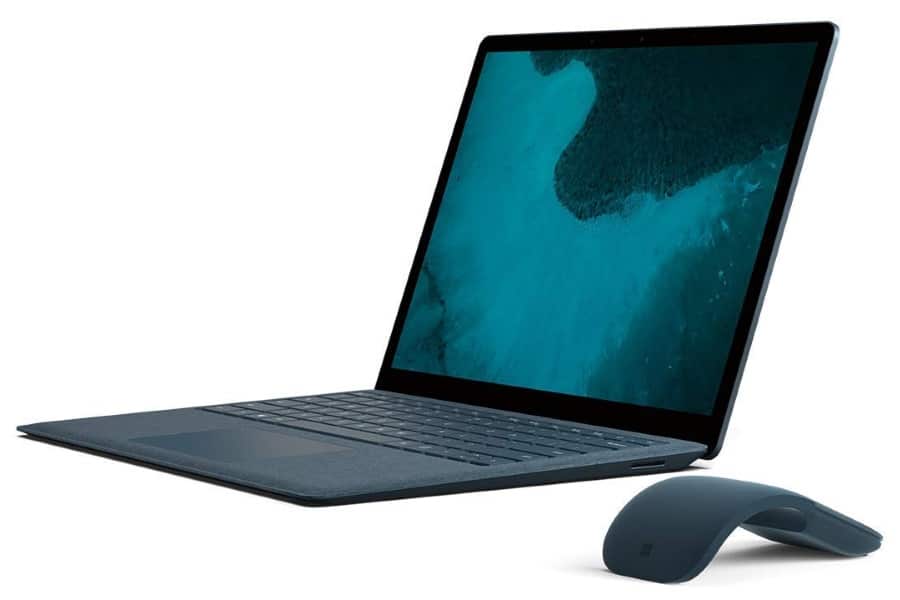 Microsoft Surface Laptop 2
Thin, lightweight, and better than ever, the Microsoft Surface Laptop 2 is an ideal choice for those who use their computer for, well, everything. This high-performing device delivers sweet features like an all-day battery life, brilliant resolution, and a PixelSense Display with interactive touchscreen, among other things. Take that, Apple!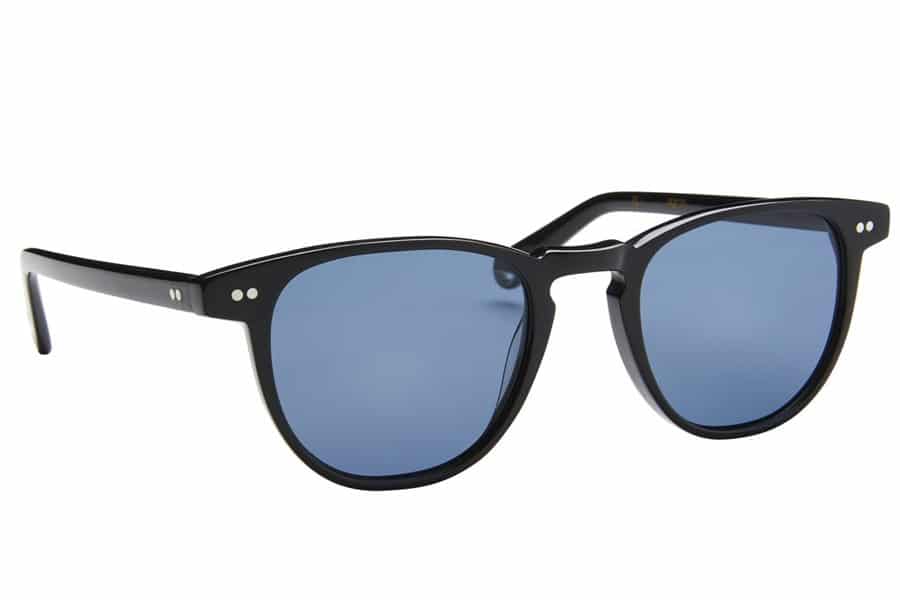 Pacifico Optical Campbell Sunnies in Black
Whether you're on the way to work, meeting a client or having knock-off drinks, the Pacifico Optical Campbell Sunnies are a summer essential. Coming in an acetate black with polarised blue lens', you can rock these shades in anything from a business suit to a bathing suit.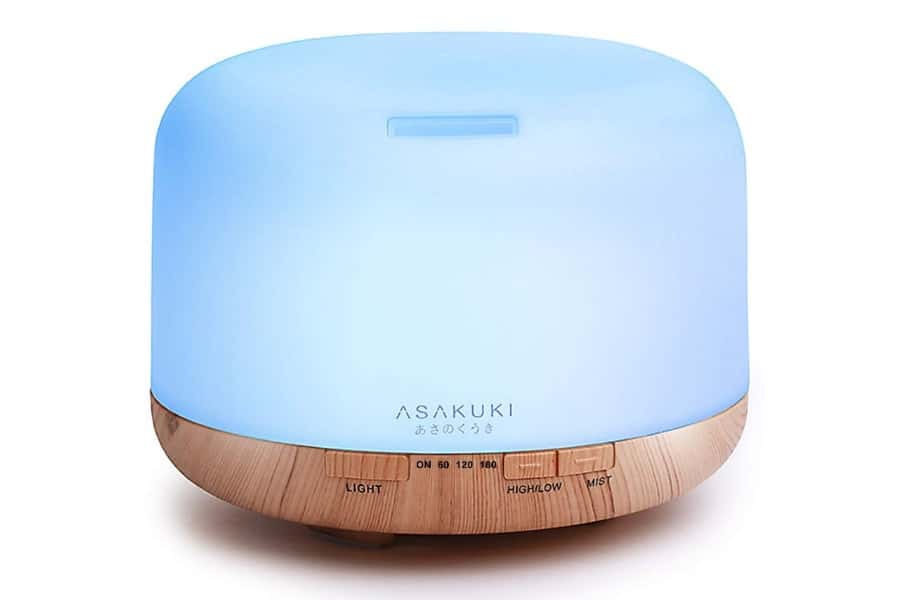 ASAKUKI Essential Oil Diffuser
For those stuck in an office all day, a little aromatherapy can go a long way. Handling things in that department is this oil diffuser from ASAKUKI. Not only does it host LED lights and multiple mist nebulizer modes, but the nifty product even doubles as a humidifier, thereby improving air quality. Plus, it makes for quite a practical and unexpected gift.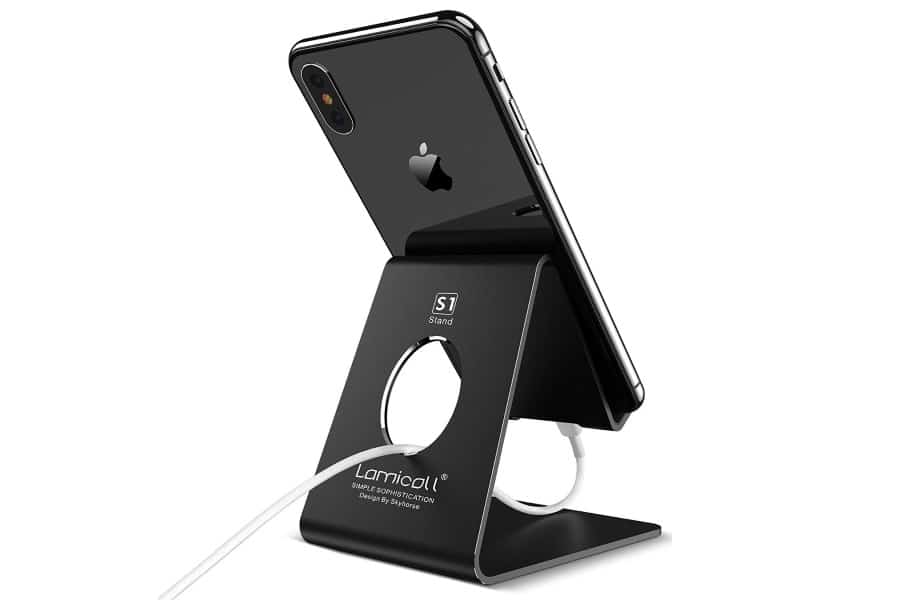 Lamicall Phone Stand
Our smartphones are basically small computers, so getting a phone stand like this one from Lamicall only makes sense. Compatible with a broad range of mobile devices, the stand delivers ideal viewing angles for things like Facetime or browsing. It even works with Nintendo Switch!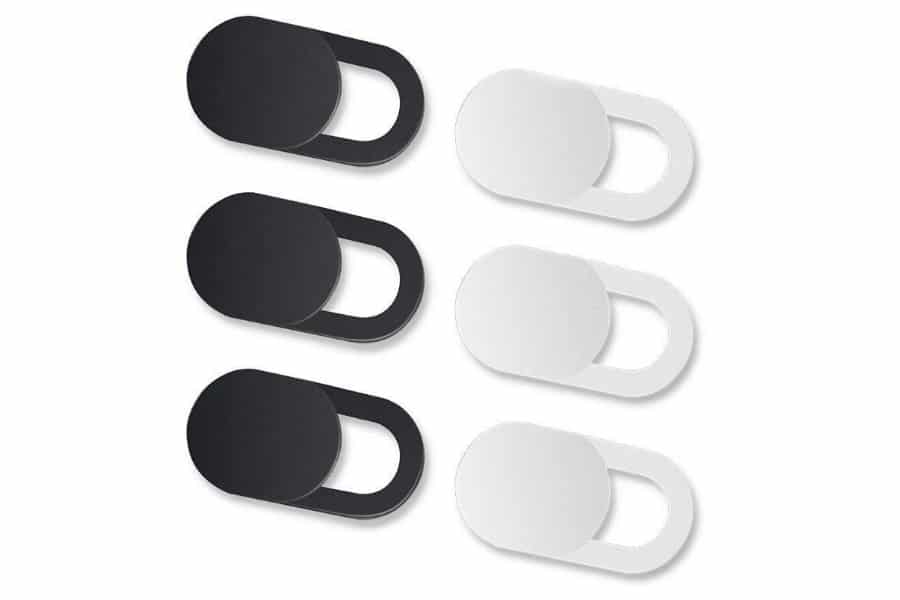 Webcam Cover Slider
Is someone spying on you or a loved one this very minute? Maybe? Maybe not? Best play it safe by snagging a six-pack of these ultra-thin, removable webcam cover slides. After all, in the corporate world of intrigue and espionage, one never knows.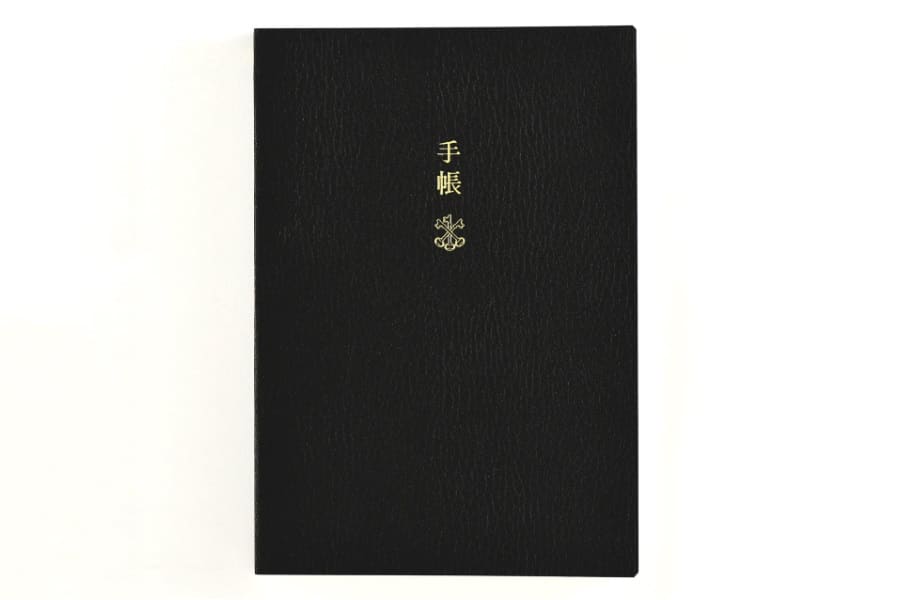 Hobonichi Techo Planner Book
A corporate man without a plan isn't a corporate man at all, and no plan is complete without a planner. Hobonichi Techo has you or your favourite corporate person covered this year with this acclaimed planner book, which dedicates an entire page to each day.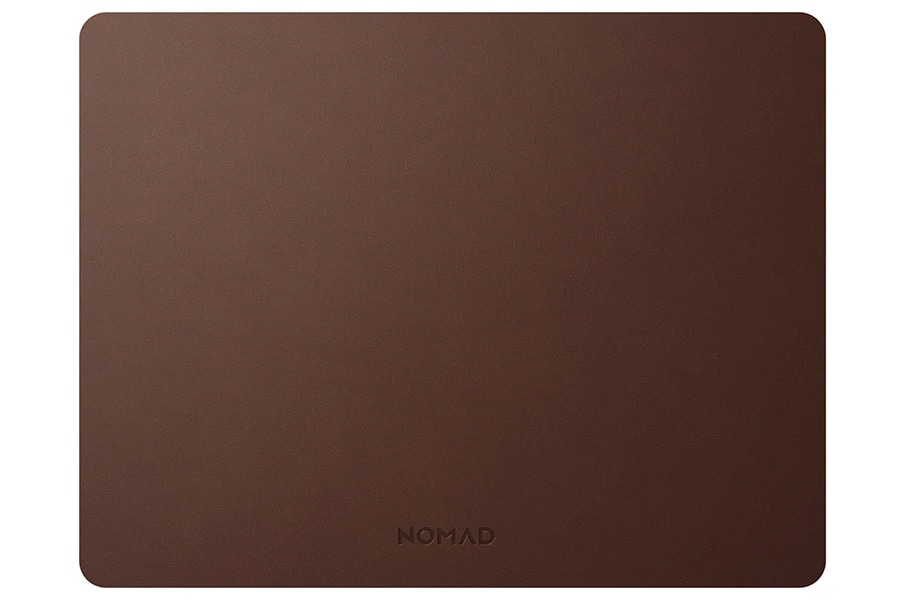 Nomad 13-Inch Mousepad
There's no office accessory that can't use a touch of luxurious sophistication, and by that, we mean smooth rugged leather. We thus present this rustic brown leather mousepad from Nomad. On the flip side of its supple surface is a micro-textured rubber base, meaning this baby will cling tightly to any desktop surface. Is it weird that we're getting excited right now?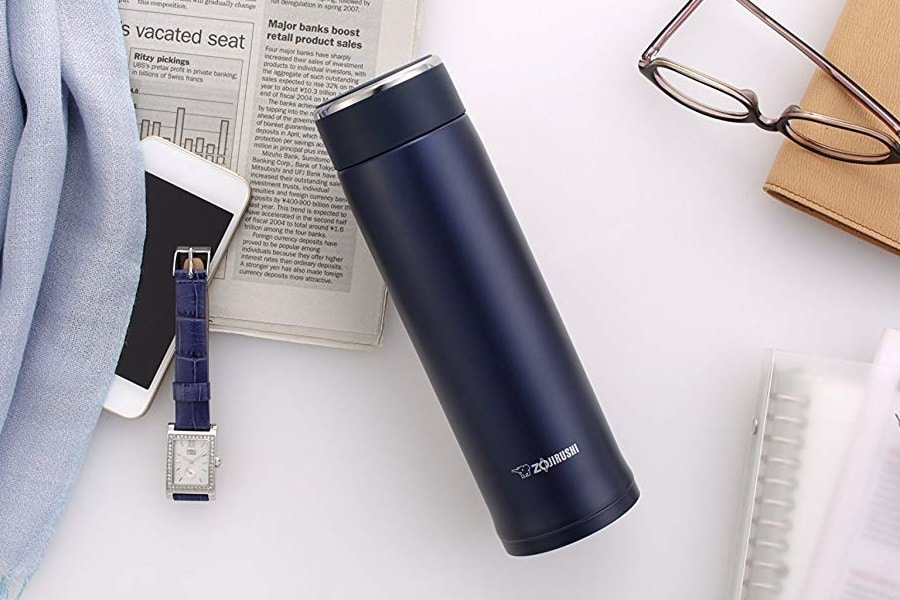 Zojirushi Stainless Mug
The preservation of hot or cold beverages is an underrated tenant of the corporate world. Enter the Zojirushi Stainless Mug. It will keep your coffee hot during the week, and your beer cold on those weekend getaways. What more could you possibly ask of it?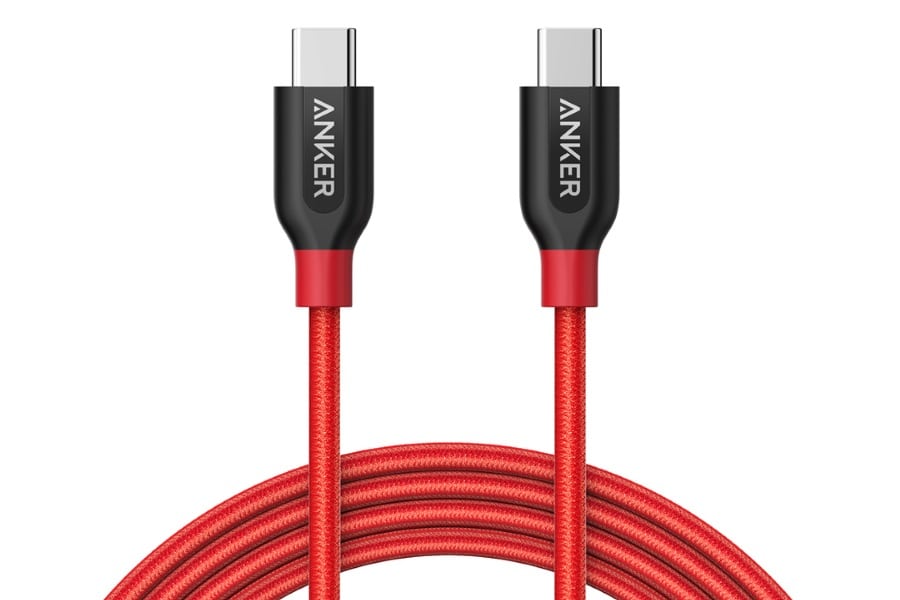 Anker PowerLine+ II Lightning Cable
More than just a portable charger, the Anker PowerLine+ II Lightning Cable has been rigorously tested to withstand 30,000 bends and 175 pounds of weight. Suffice to say, this thing will outlast virtually any interference you can throw its way. Don't settle for anything less.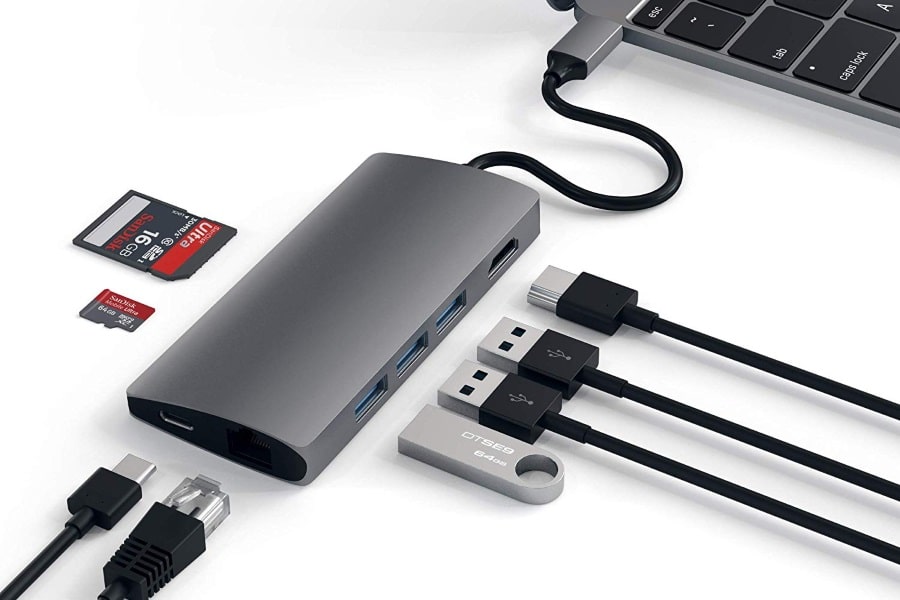 Satechi Aluminum Multi-Port Adapter V2
Designed for Type-C devices, the Satechi Aluminum Multi-Port Adapter V2 is slim, compact, self-sufficient, and easy to use. Features include a Micro SD card slot, and a host of expansion ports, including 4K HDMI, Ethernet, USB-C Pass-Through Charging, and three USB 3.0 ports. Access, granted.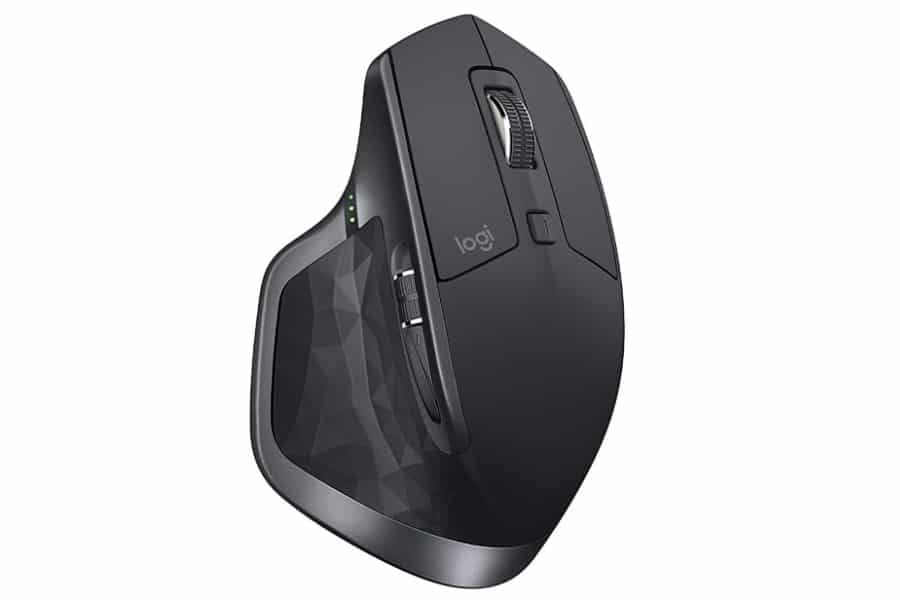 Logitech MX Master 2S Wireless Mouse
The Logitech MX Master 2S Wireless Mouse is a master, indeed. Not only will this gadget track on virtually any surface, but it comes equipped with cross-computer control, allowing you to seamlessly jump from one monitor to the next. Throw in dual connectivity, a rechargeable battery, and an ergonomic design, and whatever clicker you're currently using will look downright inadequate by comparison.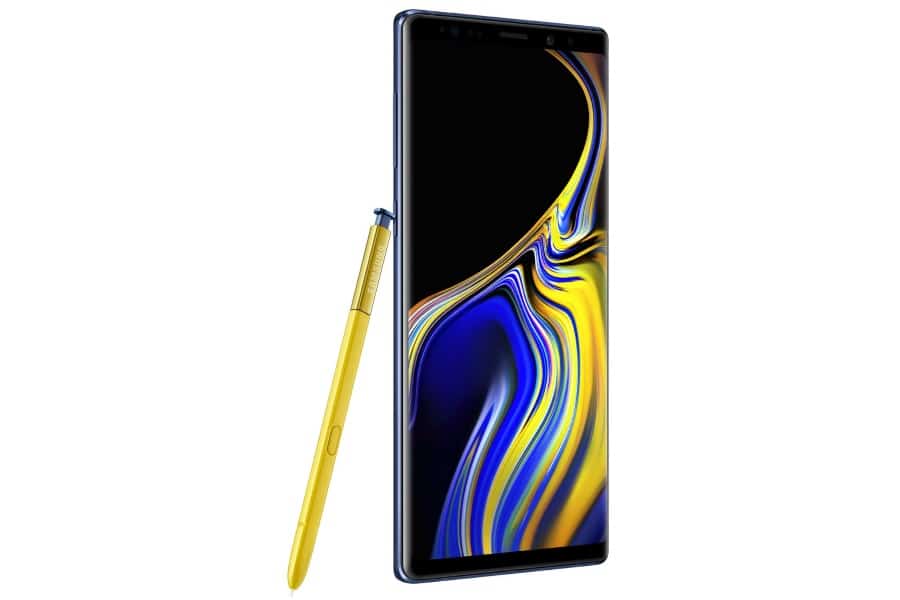 Samsung Galaxy Note9 Smartphone
A smartphone made for the modern corporate type, the Samsung Galaxy Note9 touts a long-lasting battery life, ample storage, fast connectivity, and a Super AMOLED display. Taking its functionality to the next level is an adjoining S-Pen, which now works remotely.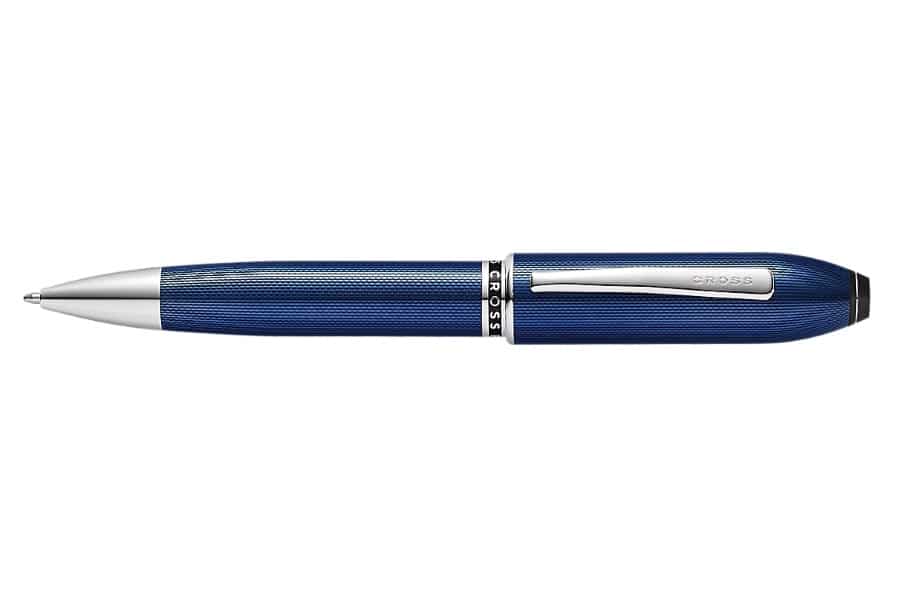 Peerless TrackR Quartz Blue Ballpoint Pen
When is a pen more than a pen? When it's the Peerless TrackR Quartz Blue Ballpoint Pen, i.e. the world's first trackable writing instrument. Specifically, you can pinpoint the pen's exact location by way of an adjoining app and its suite of tracking features. That's accompanied by a distinguished body of carbon black lacquer and polished chrome. Peerless is right.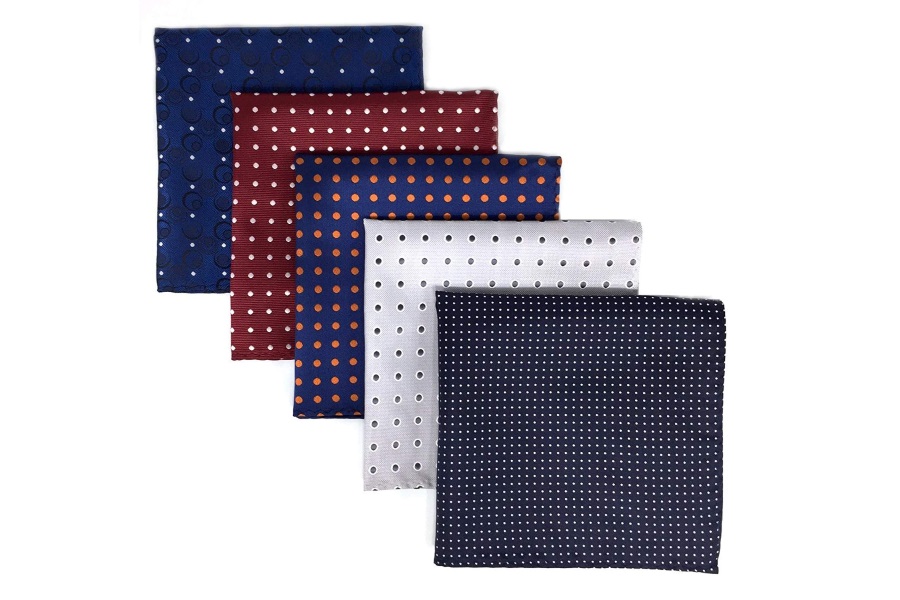 5 Pieces Assorted Mens Pocket Squares
As a men's lifestyle site, consider us partial to the pocket square. If you or your favourite corporate type are likewise a man of style and taste, kick things off with this affordable set of pocket squares from Shlax & Wing. Prepare for others to notice the difference, and for your confidence to boost as a result.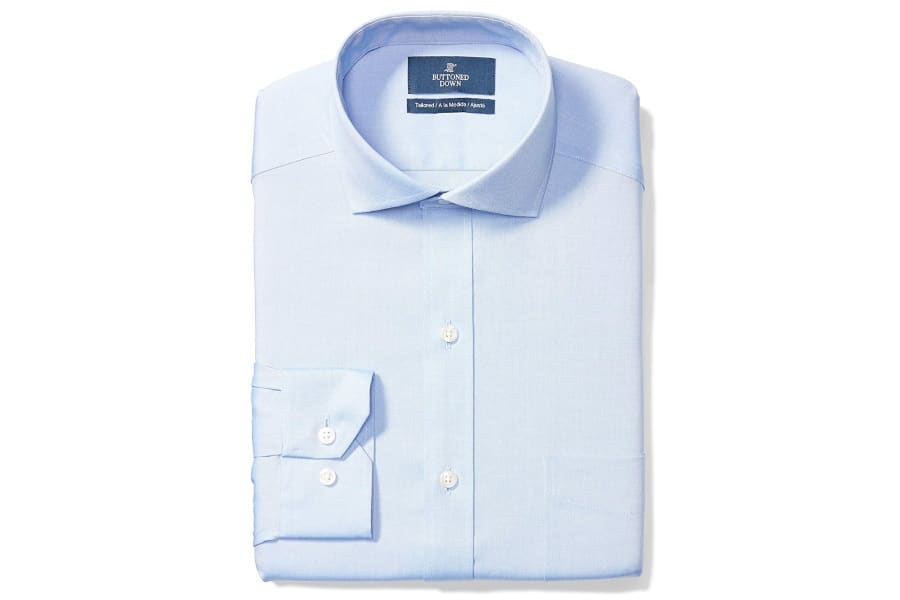 Men's Tailored Fit Cutaway Shirt
Made of 100% cotton, this machine-washable, non-iron dress shirt with cutaway collar is as classic as it is unfettered. Available with or without a chest pocket, it comes satisfaction guaranteed. If you don't want to overthink the whole shirt-buying process (either as a gift or for yourself), consider this your shortcut.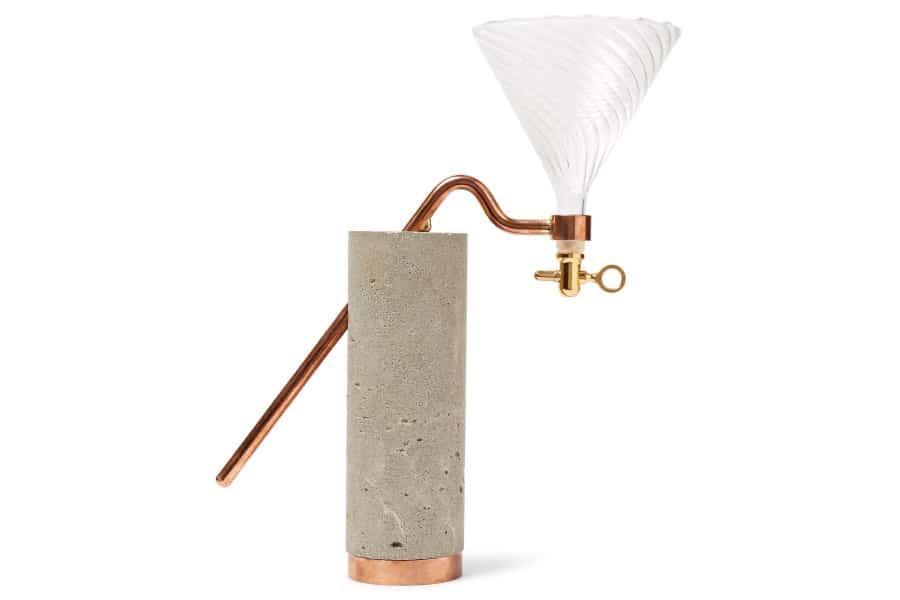 BI.DU.HAEV Oblik Pour-Over Coffee Stand
For swaths of working adults, coffee is more than a beverage, it's a way of life. If you're ready to move beyond the generic Starbucks fare, allow us to introduce this stunning pour-over coffee stand from BI.DU.HAEV. Equipped with a concrete column base and copper tap, this eye-catching product enables total control over the process, and ups your coffee game into the stratosphere. Seriously, just look at this thing!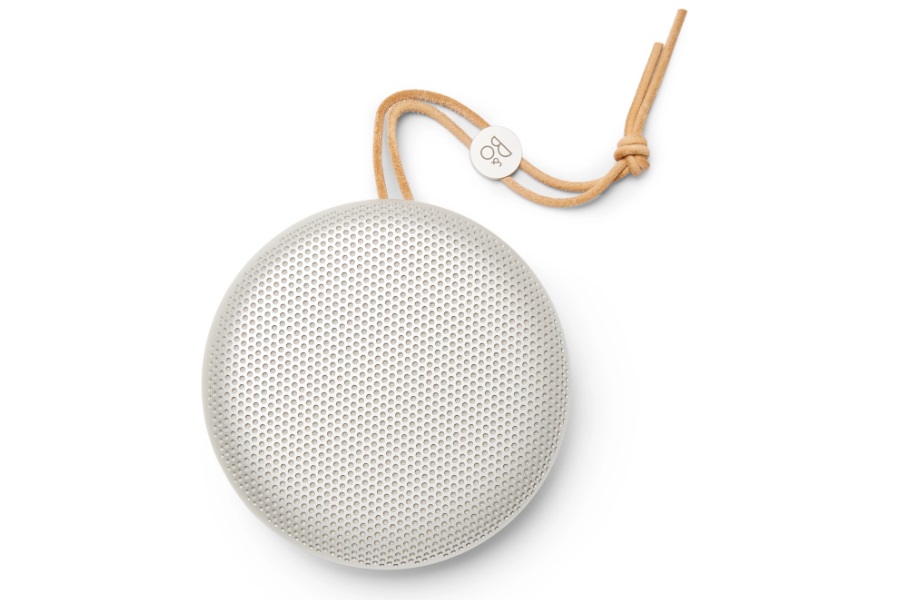 BeoPlay A1 Bluetooth Speaker
Whether you're bored in the office or embarking on a weekend trip, the BeoPlay A1 Bluetooth Speaker makes for the ideal accessory. Composed of aluminium and polymer, it offers premium acoustics, up to 24 hours of battery life, and a striking minimalist aesthetic. Bang & Olufsen does great things, and this is one of them.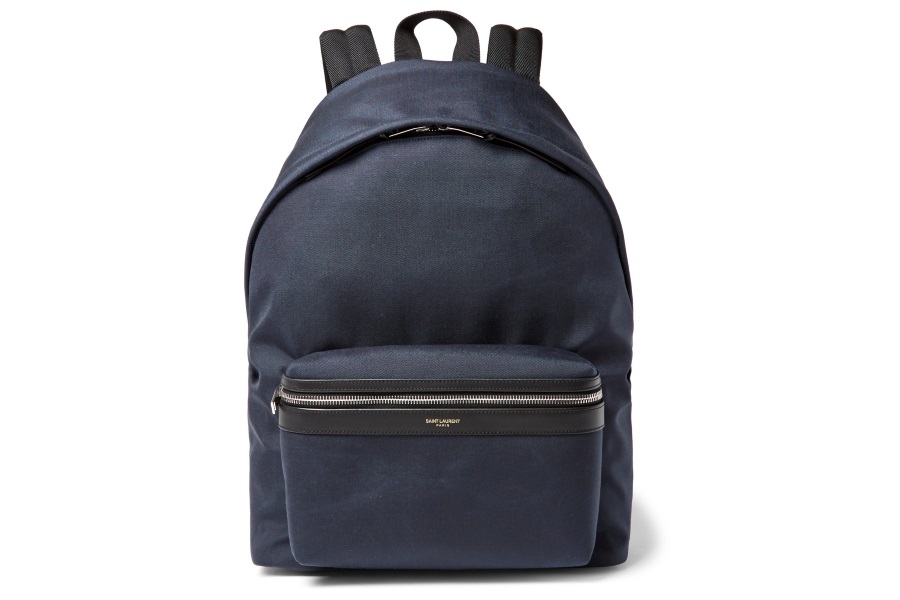 Saint Laurent City Leather-Trimmed Canvas Backpack
Briefcases are so last century. Instead, throw the City Leather-Trimmed Canvas Backpack from Saint Laurent into your arsenal. It's cut from navy canvas and equipped with plenty of pocket space for your gear and gadgetry. If you or the corporate person in your life take a bike or scooter to work, then this sturdy bag is a no-brainer.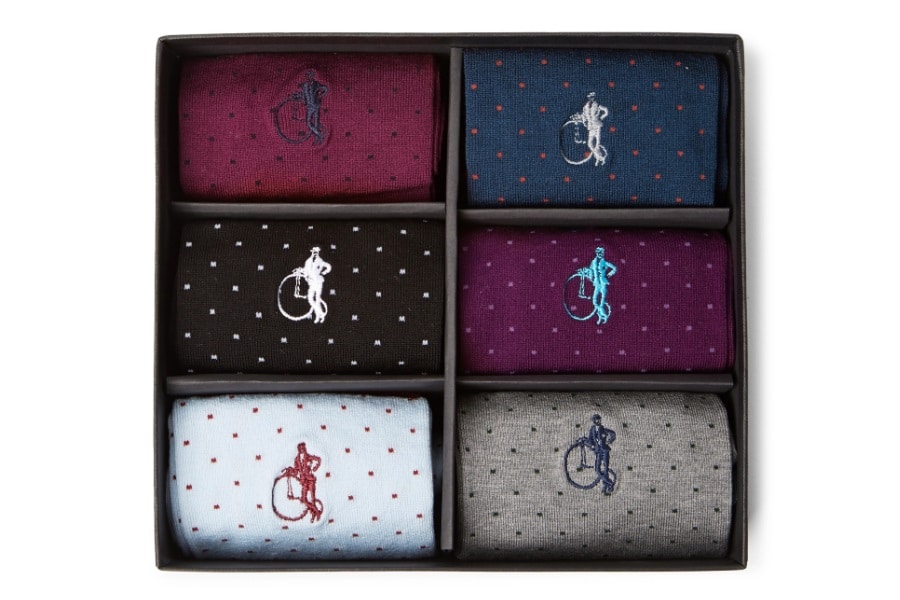 London Sock Co. Spot Of Style Six-Pack Stretch Cotton-Blend Socks
While the idea of getting someone socks as a gift doesn't exactly scream with potential, these premium offerings from London Sock Co. are no ordinary socks. Of course, one look at their distinguished designs can tell you as much. Inspired by the film Roman Holiday, each pair is knitted out of Scottish stretch cotton-blend lisle, with extra reinforcement applied at the heels and toes. Get a six-pack of these socks for the corporate person in your life, and prepare to be pleasantly surprised by just how much he loves them.
More Gift Guides:
2018 Christmas Gift Guide – The Fitness Freak
2018 Christmas Gift Guide – The Tech Head
View All Our Gift Guides