2019 Christmas Gift Guide – Wife or Girlfriend
The holidays are here and that means it's time to show the love of your life how much you care. To give you an extra edge, we've compiled a Christmas gift guide of truly epic proportions. Aimed primarily at modern females, it comes loaded with choice gifts that are guaranteed to please. Expect to find various beauty essentials, Bluetooth speakers, killer sunglasses, leather accessories, and so much more. Pick out a gift or two, slide it under the tree or into her stocking, and go back to whatever it is you were doing before this whole "giving" thing came along. And they say romance is dead!
View all of Man of Many's 2019 Christmas Gift Guides here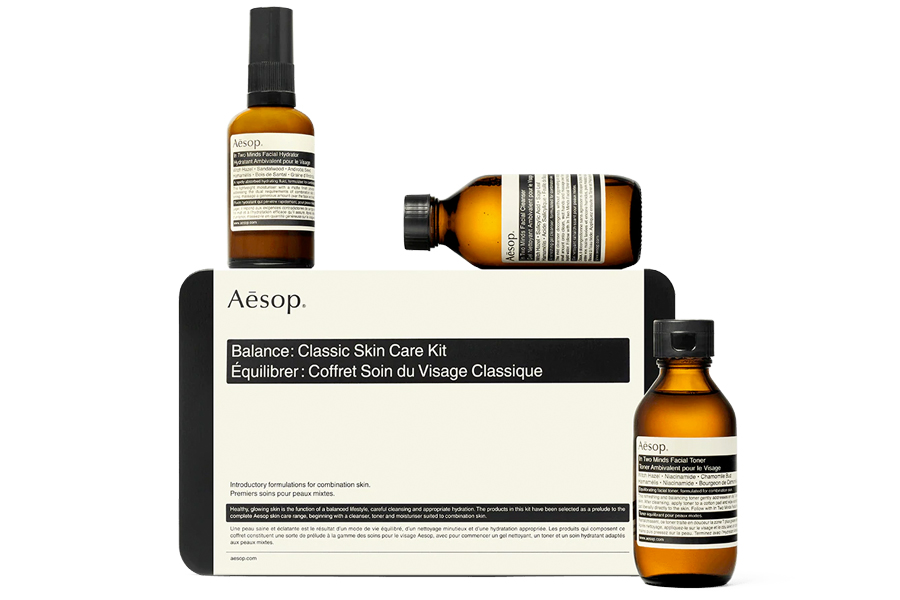 Aesop Balance Classic Skin Care Kit
Thanks to its highly effective formulations, Aesop ranks amongst the best skincare brands in the world. If the love of your life happens to have combination skin—which is prone to abrupt changes—then we present the brand's classic introductory kit. It contains the following essentials: In Two Minds Facial Cleanser, In Two Minds Facial Toner, and In Two Minds Facial Hydrator. She'll be glowing in no time. – AU$125
Buy it here (AUS) Buy it here (US)

Pacifico Optical Sunglasses
Bondi Beach's own Pacifico Optical produces iconic sunnies and you can do no wrong in snagging her a pair for the holidays. Take the Lola for example, which combines a bright and brilliant honey tortoise silhouette with polarised brown lenses from Carl Zeiss. Also featured are hand-polished and hand-assembled round frames with a gloss acetate finish and 7-joint combination hinges. Sealing the deal is multi-layered anti-reflective coating on the interior of each lens.
Buy it here (AUS) Buy it here (US)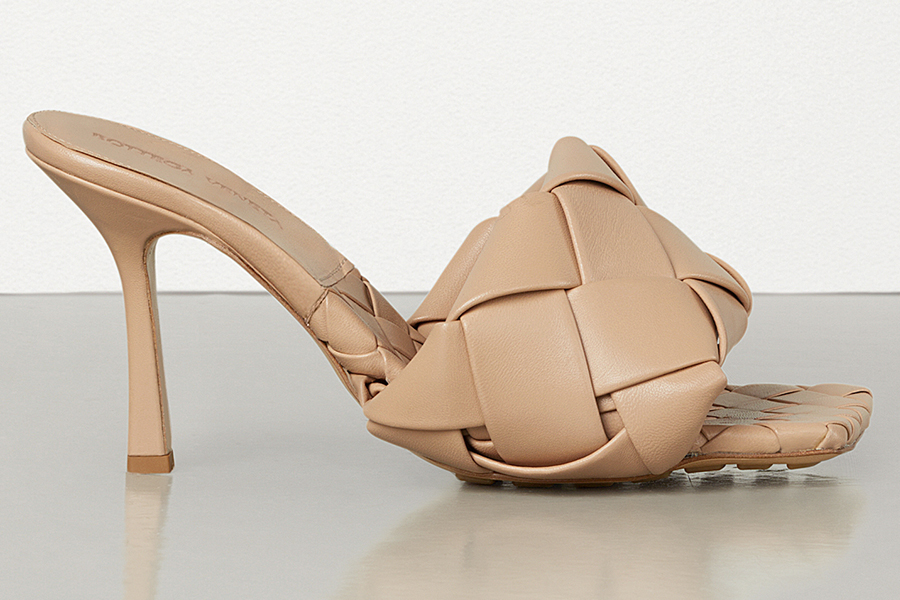 Bottega Veneta Lido Sandals in Nappa
If your wife or girlfriend has an eye for style, then she'll absolutely adore these exquisite sandals from Bottega Veneta. Made in Italy from premium nappa leather, each pair delivers a signature woven design and ultra-soft feel. Between that and their striking shade of Cipria, they'll invariably turn every head in the room. Prepare for a look of pure joy when she unwraps these luxurious stunners on Christmas day.
Buy it here (AUS) Buy it here (US)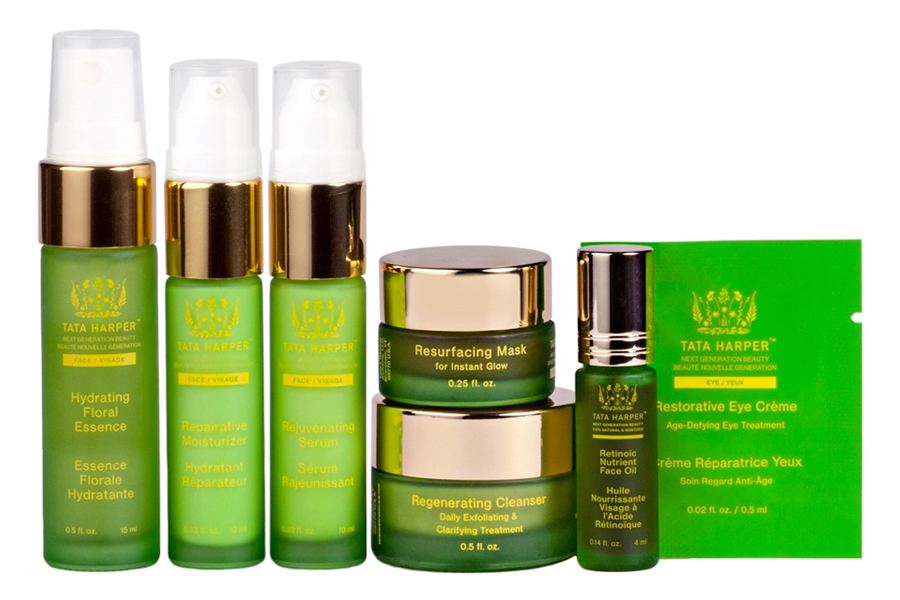 Tata Harper Green Beauty Essentials Set
All-natural and non-toxic, this 4-piece kit of green beauty essentials is entirely formulated, manufactured, and packaged by hand on a small farm in Vermont. Included in the kit are a regenerating cleanser for daily exfoliation, resurfacing mask for instant glow treatment, rejuvenating serum for wrinkle reduction, and rich moisturising cream for intense hydration. The quality is palpable, hence all the five-star reviews.
Buy it here (AUS) Buy it here (US)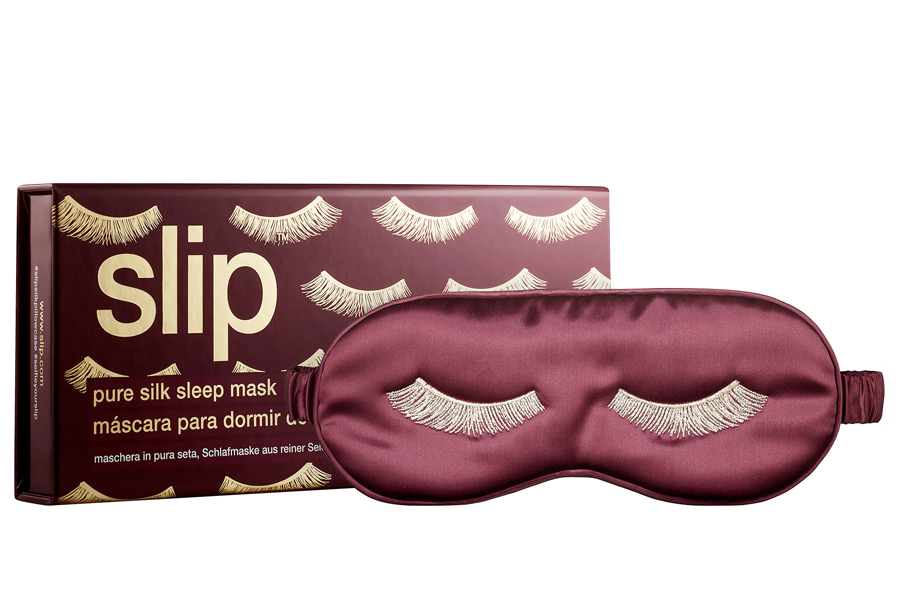 Slip Mascara Lashes Embroidered Silk Eye Mask
Putting your standard sleep masks to shame, this limited edition variant is crafted from the highest grade of mulberry silk. Exactly as luxurious and comfortable as it looks, the mask delivers anti-aging benefits by not tugging at vulnerable parts of the face. It's also all-natural, hypoallergenic, machine-washable, dust mite-resistant, and breathable. We might have to get one of these for ourselves. Don't judge.
Buy it here (AUS) Buy it here (US)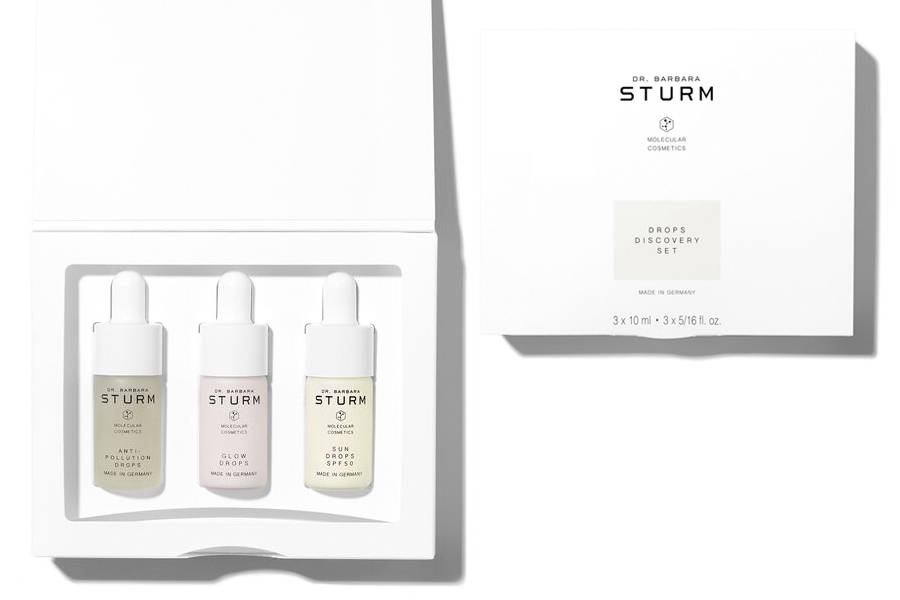 Dr Barbara Sturm Drops Recovery Set
Designed for travel and bolstered by all sorts of quality ingredients, the Drops Recovery Set provides for instant skin hydration, protection, and rejuvenation. First up are Dr. Strum's Sun Drops, which function as "liquid sun umbrellas" when blocking out harmful UVA and UVB rays. Then we have Glow Drops for restoration and revitalisation, followed by Anti-Pollution Drops for protection against environmental stressors.
Buy it here (AUS) Buy it here (US)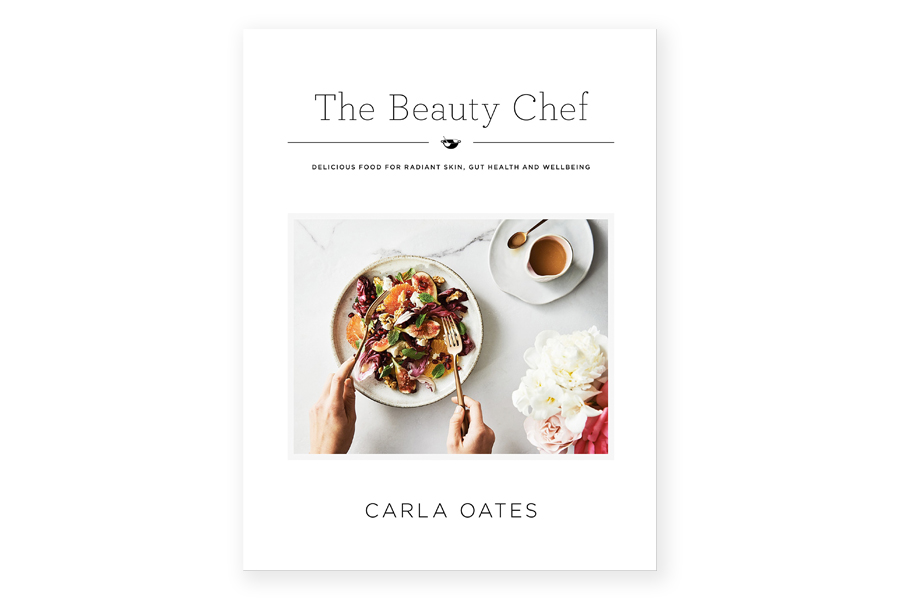 The Beauty Chef: Delicious Food for Radiant Skin, Gut Health and Wellbeing
If your girlfriend or wife wants to take her healthy lifestyle to the next level, this acclaimed book will help make it happen. It comes to us from Carla Oates, the founder and chef behind Aussie wellness brand The Beauty Chef. True to form, the book dives well below the surface to explore skincare and beauty from the inside out, stressing the importance of proper diet. To that end, it features over 150 nutritious recipes, all of which are aimed to achieve a well-balanced gut bacteria. This is a gift that keeps on giving and she'll love it. – AU$41
Buy it here (AUS) Buy it here (US)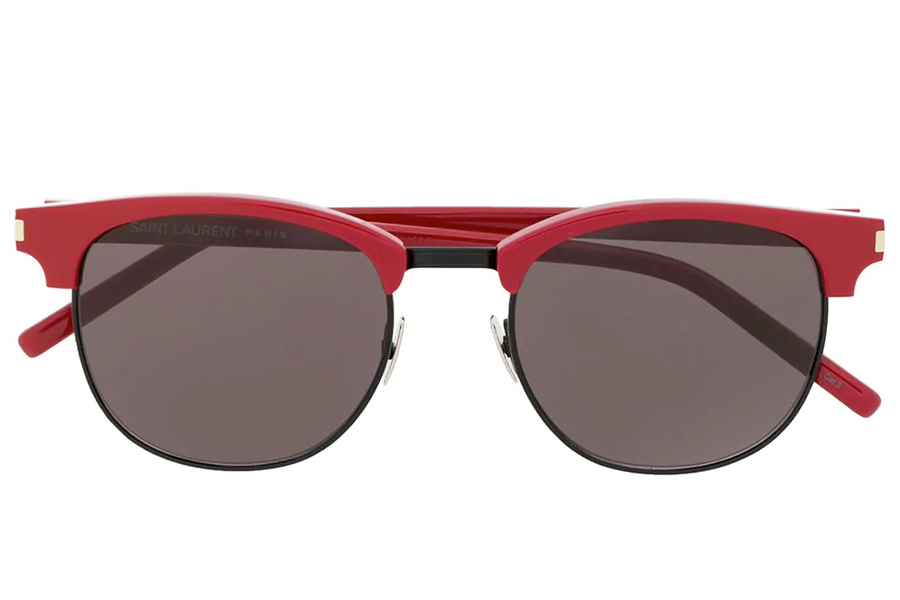 Saint Laurent Round-Frame Acetate Sunglasses
Saint Laurent offers truly singular style and its Italian-made sunglasses are no exception. With their round frames of black acetate, they deliver the kind of instant identity that only this fashion house can provide. 100% UV protection is a given, but let's be honest, it's practically an afterthought.
Buy it here (AUS) Buy it here (US)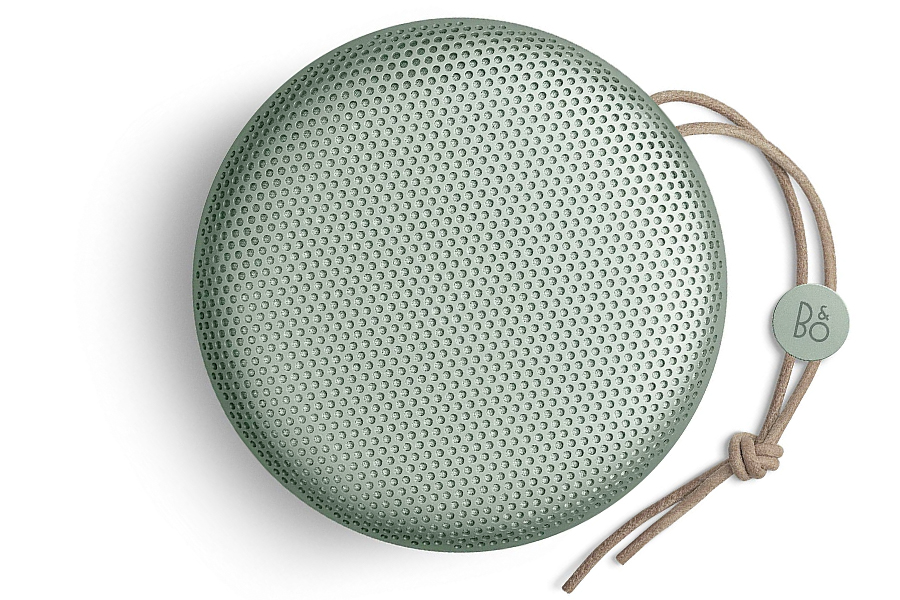 Bang & Olufsen Beoplay A1 Portable Bluetooth speaker
Striking a deft balance between design and performance, the Beoplay A1 Portable Bluetooth Speaker delivers powerful acoustics and up to 24 hours of battery life. Don't take the compact size or lightweight body for a lack in durability or fidelity, as the speaker serves up both in spades. It's also splash-resistant, dust-resistant, and equipped with a built-in microphone. Thanks to 360-degree dispersion, the sonics are evenly dispersed and impressively loud. Put it all together and you get an ultra-portable masterpiece of sight and sound, as if Bang & Olufsen would have it any other way.
– AU$330
Buy it here (AUS) Buy it here (US)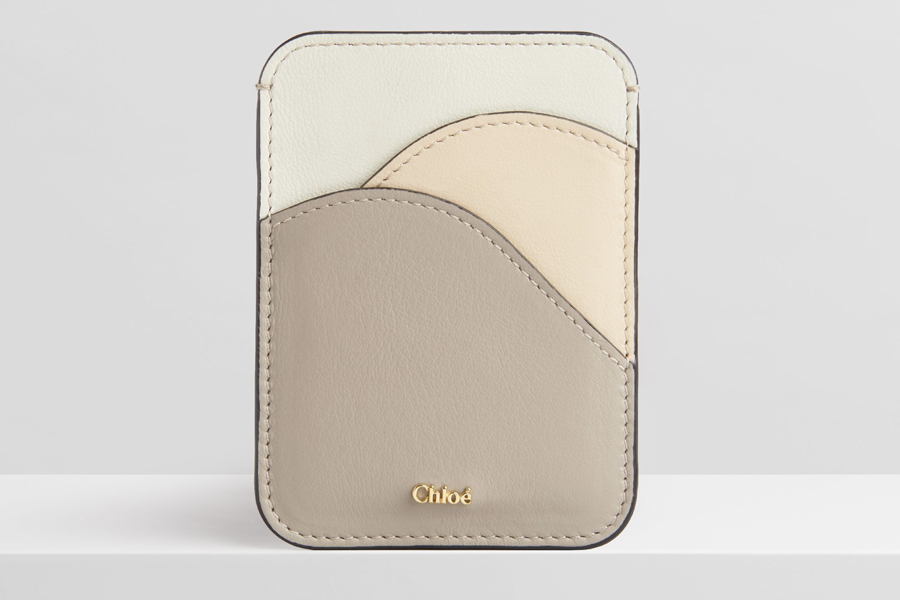 CHLOÉ Walden Leather Cardholder
If you've been with your girlfriend or wife for more than a few years, then you've probably noticed something: women have an insatiable love for quality accessories. Enter this leather cardholder from luxury brand Chloé, which touts a slim body and elegant colour tones. Designed to hold a few cards and spare cash, it fits easily in back pockets and small purses alike.
Buy it here (AUS) Buy it here (US)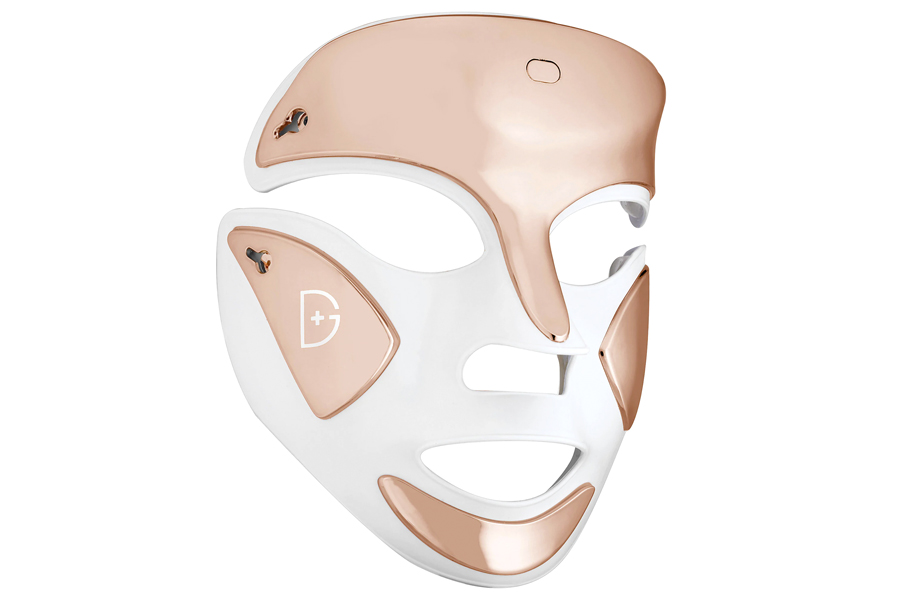 Dr Dennis Gross Skincare SpectraLite Faceware Pro
Cleared by the FDA, this patented mask goes on top of the skin and conforms to all the unique contours of one's face. Using a combination of LED lights, it smooths out the wrinkles, tightens the skin, diminishes discolorations, and clears away blemishes. Whether you or your loved one have normal, dry, combination, or oily skin, the SpectraLite FaceWare Pro will tackle pores, dryness, signs of aging, sun damage, redness, and uneven skin tone with impeccable precision. Choose amongst three treatment options and expect to see immediate results.
Buy it here (AUS) Buy it here (US)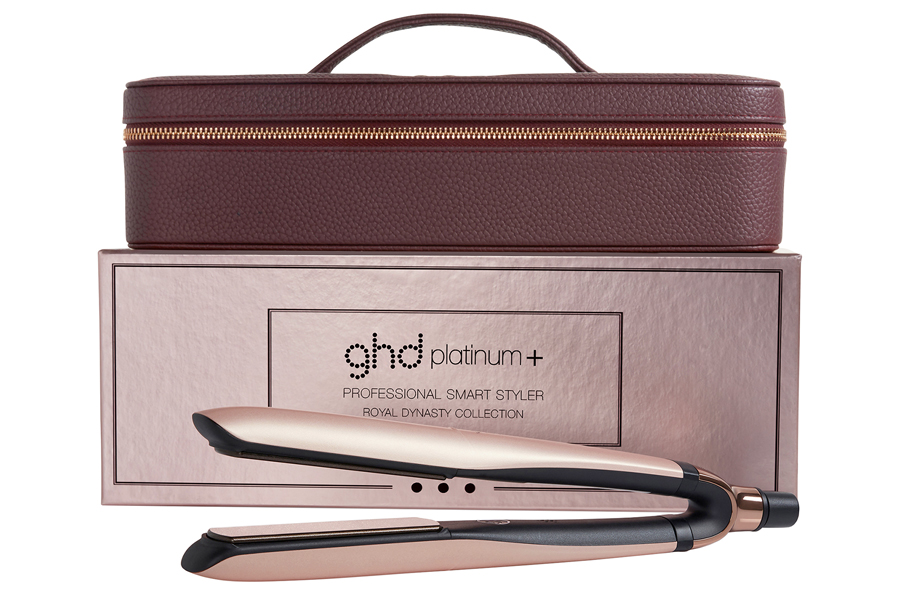 ghd Platinum+ Rose Gold Gift Set
For a gift she'll never see coming, consider this limited edition set from UK-based brand Good Hair Day (better known as ghd). Designed to perfection and fit for royalty, it features a rose gold styler, heat-resistant plate guard, and vanity case. The premium styler uses predictive technology to evenly distribute heat across the whole plate, enabling consistent results with every single stroke. The luxurious vanity case will have her travelling like a queen. – AU$355
Buy it here (AUS) Buy it here (US)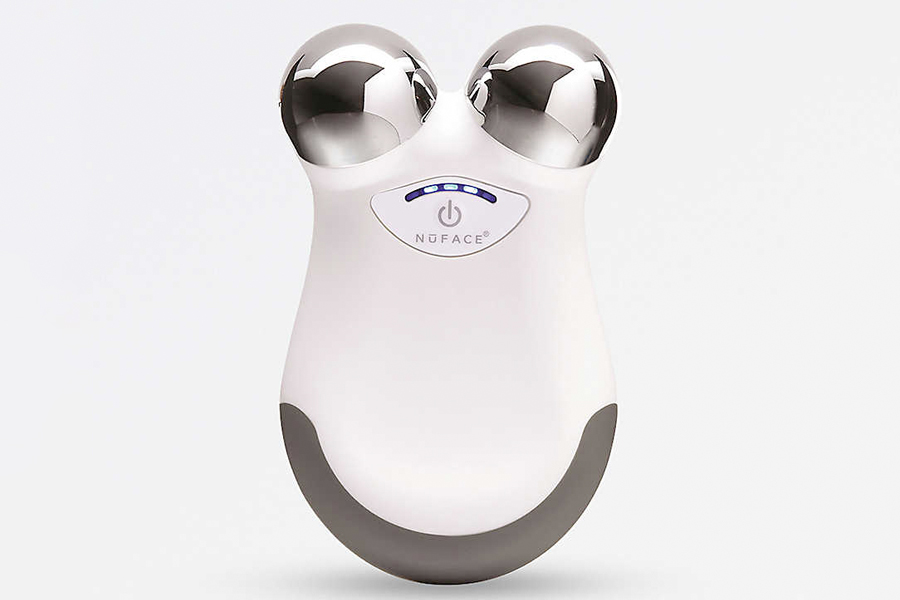 NUFACE Mini Facial Toning Device
Esthetician Carol Cole started her career at California's legendary Golden Door Spa, where the wealthy clientele expected nothing but the best anti-aging solutions. Taking the experience to heart, she developed this downright futuristic device, which uses microcurrent technology to tackle aging on the homefront. Award-winning and relatively affordable, NuFace improves facial contours and skin tone while ironing out the wrinkles. Plus, it just looks plain awesome.
Buy it here (AUS) Buy it here (US)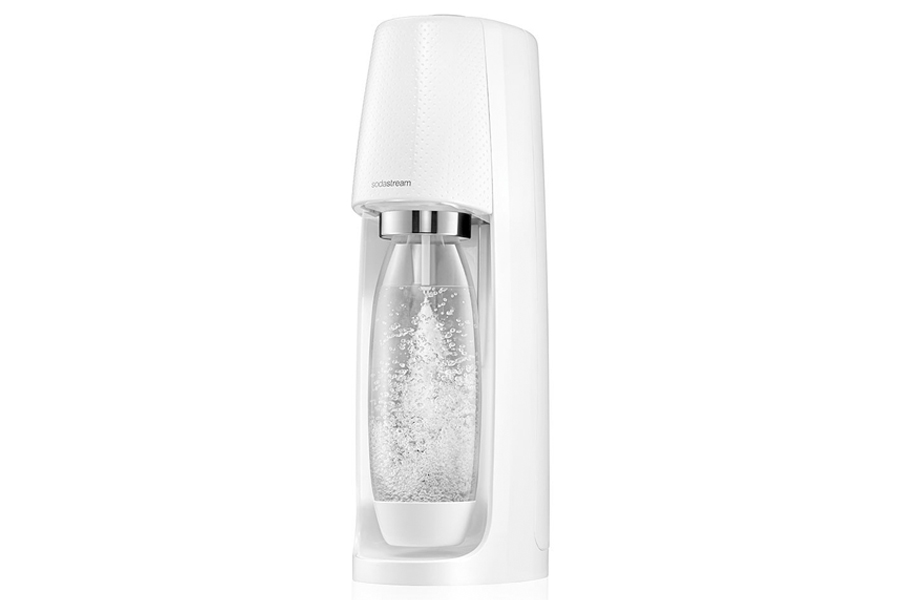 SodaStream Spirit One Touch machine
With its hermetic sealing lid and three-year lifespan, the SodaStream carbonating bottle satisfies all your sparkling beverage needs. Distinguishing this limited edition variant from its peers is that this is SodaStream's most compact design yet. BPA-free and indisputably practical, it keeps the fizz going for longer periods of time. Should she have a love of carbonated drinks, this easily makes for a novel gift. – AU$109
Buy it here (AUS) Buy it here (US)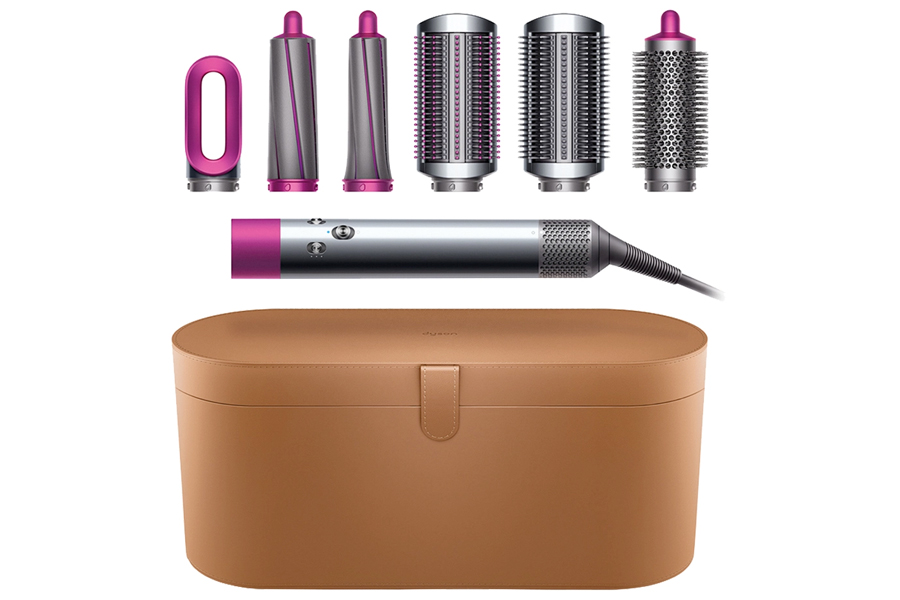 Dyson Airwrap Styler
When only the best hair styler will suffice, accept nothing less than this one from Dyson. Powered by the brand's own digital motor and equipped with Coanda air styling, it works on a full spectrum of hair types and never dispenses with extreme heat. It's also able to style and dry simultaneously, using only air and causing no heat damage. Put it all together and you get the most awarded hair styling tool of 2019 (based on industry recognised awards) and one of the best gifts you can buy.
Buy it here (AUS) Buy it here (US)
Adelaide Hills Distillery Sunset Gin
True to its name, this exceptional pink gin takes direct inspiration from beautiful Australian sunsets. Within its refreshing botanical body, you'll discover prominent notes of red berries, along with subtle hints of pine and eucalyptus. Mix it with tonic, garnish with strawberries and thyme, and sip it as the sun sets before your very eyes. If your girlfriend or wife gets down with gin, then this one's a no-brainer. – AU$70
Buy it here (AUS) Buy it here (US)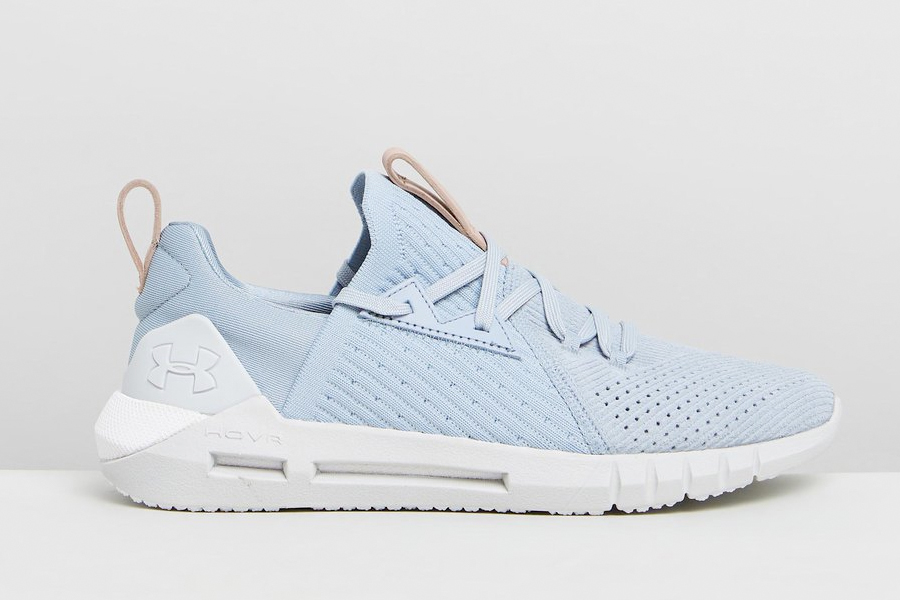 UA HOVR™ SLK EVO Perf Suede Sportstyle Shoes
A jogger's dream come true, the UA SLK EVO Perf Suede Sportstyle Shoes deliver quality at every turn. Features include a comfortable knit quarter panel, suede upper with micro-perforated forefoot and premium leather detailing, modern tongue and collar construction, die-cut sockliner cushioning, removable insole, and full rubber outsole. Last but certainly not least is UA HOVR technology, which creates a 'zero gravity feel' and reduces impact. With these breathtaking kicks at her disposal, there's simply nothing getting in her way. – AU$170
Buy it here (AUS) Buy it here (US)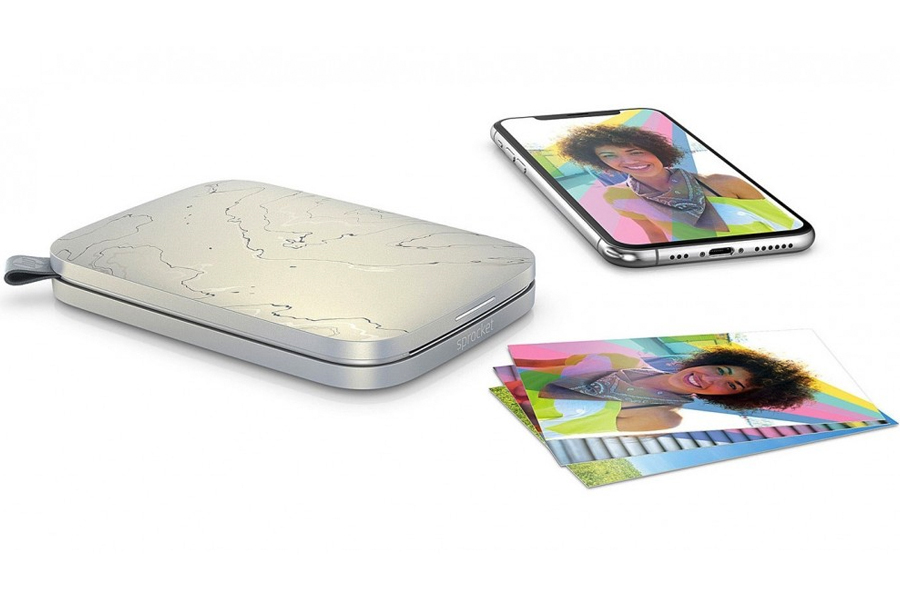 HP Sprocket Select
Launching just in time for Christmas, the HP Sprocket Select is 30% larger than the HP Sprocket (photo print size is 2.3 x 3.4″ compared to 2 x 3″ of the HP Sprocket) meaning you've got photos that are slightly bigger and therefore perfect for photo journals and walls. It's also made with sustainability in mind from more than 50% recycled plastic. The updated app features enhanced editing tools and also means you can easily customise photos with artist-created stickers and frames if that's your vibe. If she loves reliving special memories, you can't go wrong with this one.
Buy it here (AUS) Buy it here (US)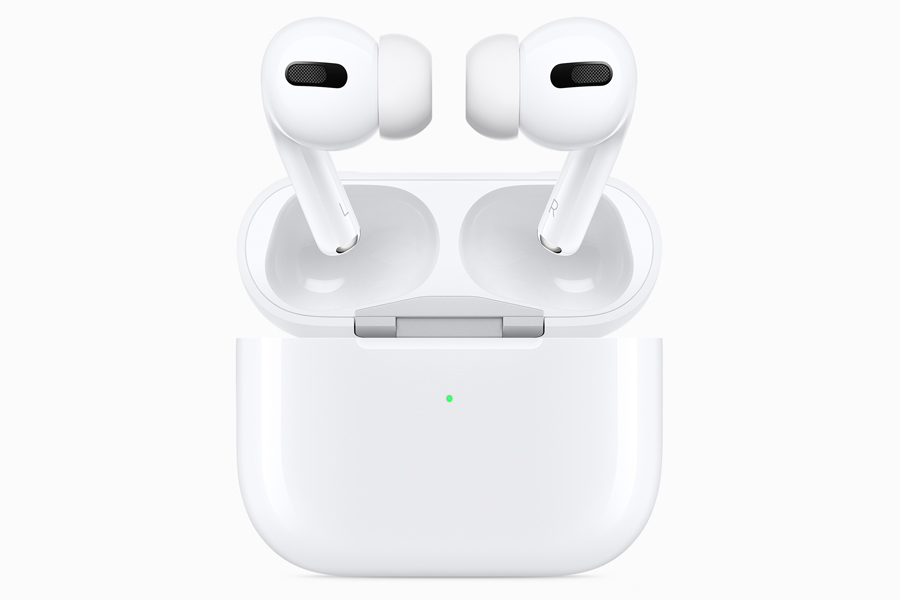 Apple AirPods Pro
We've previously heaped praises upon the AirPods and we're not about to stop now. Making an already great thing that much greater is the Pro version, which features active noise cancellation, transparency mode, seamless connectivity, and a customisable fit. Speaking of customisation, Apple will engrave her name, initials, or phone number free of charge.
Buy it here (AUS) Buy it here (US)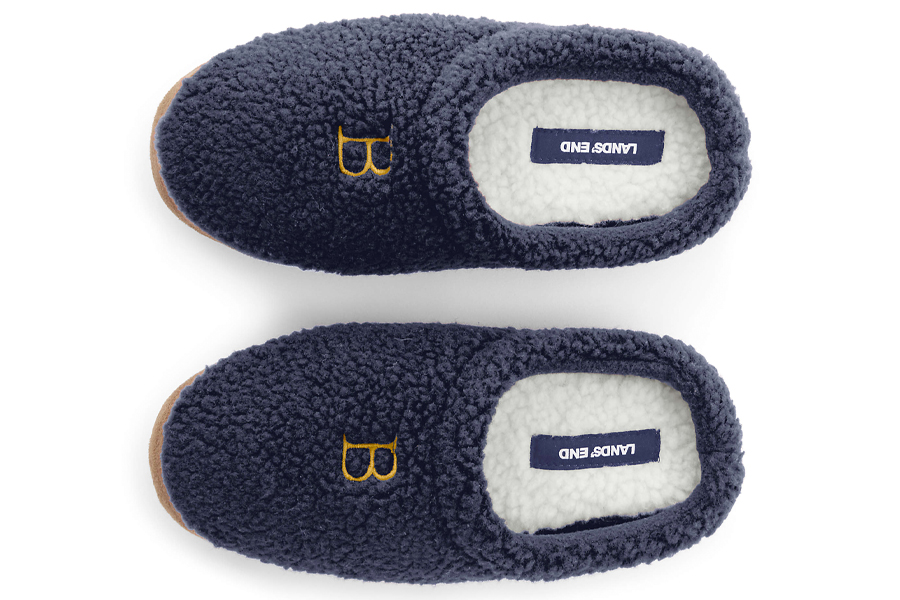 Monogrammed Sherpa Fleece Clog House Slippers
One look at these cosy house slippers from Land's End and your feet are already getting warmer. Perfect for those cold mornings, they combine sherpa fleece uppers with a fleece-lined EVA foam footbed and durable rubber outsole. They'll bring her straight into comfort country. Get them monogrammed on her behalf for the personal touch.
Buy it here (AUS) Buy it here (US)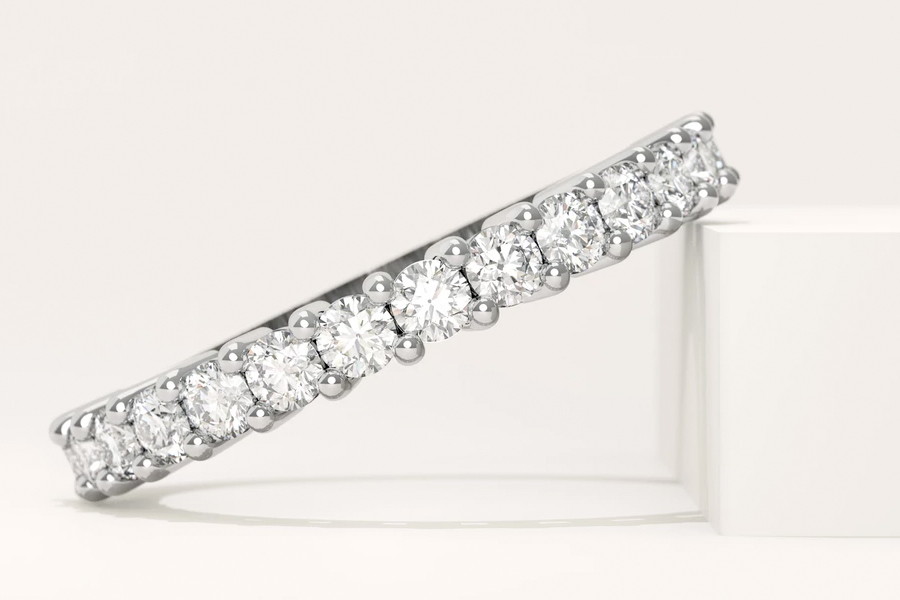 Pavé Eternity Band
Make this Christmas one you and your girlfriend will never forget by popping the big question. Here to heighten the experience is Couple, provider of custom rings. Consult with a diamond concierge via video call and you can both design and create the perfect engagement ring. Once you've signed off, the ring is handcrafted by a jeweller in New York City and then shipped straight to your door. We might also add that combining Christmas and your future wedding anniversary into one single holiday is a smart move.
Buy it here (AUS) Buy it here (US)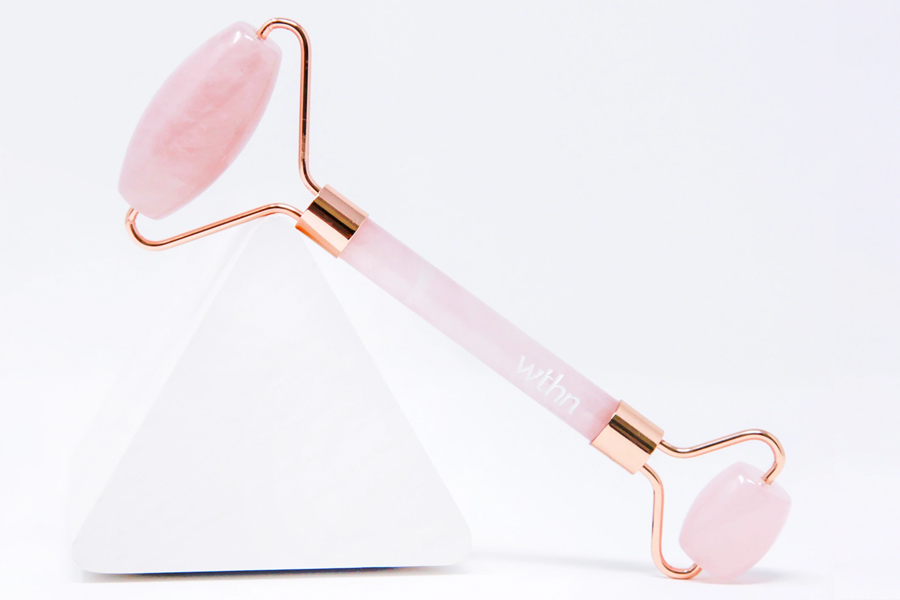 Wthn Face Roller Kit
Building upon centuries of Chinese skincare, face rollers reduce puffiness and boost product absorption. Described as "coffee for your face," they tackle dark circles and other signs of fatigue as well. Get your partner in on the action by way of this quality kit, which includes a rose quartz face roller, instruction guide, and drawstring bag.
Buy it here (AUS) Buy it here (US)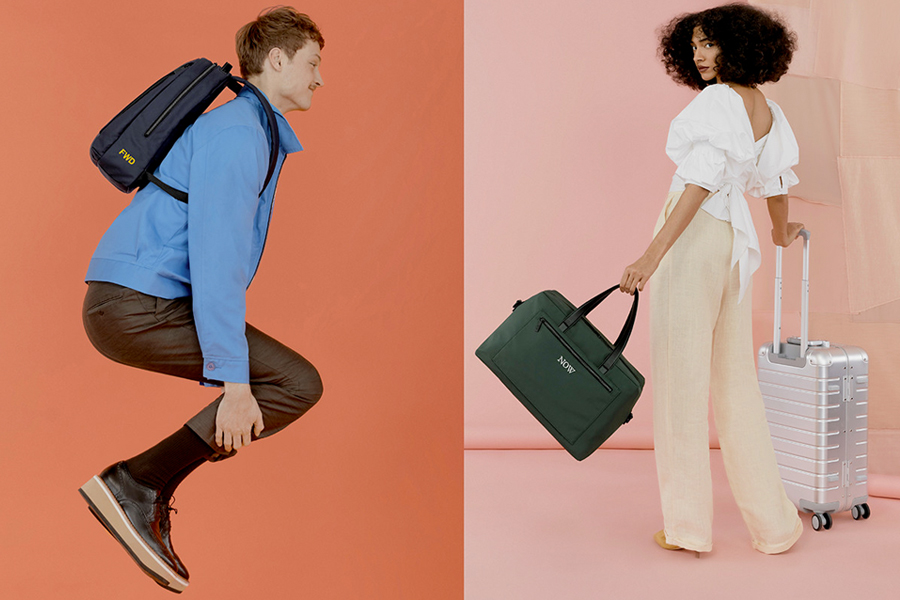 Monogrammed Away Luggage
Give premium luggage the personal touch by taking advantage of Away's signature monogramming service. Opt for the brand's classic polycarbonate suitcase and you can have up to three letters painted onto it, choosing amongst various colour combinations. If you'd prefer one of the sleek Aluminum Edition suitcases, Away will laser-etch the monogram to stylish effect.
Buy it here (AUS) Buy it here (US)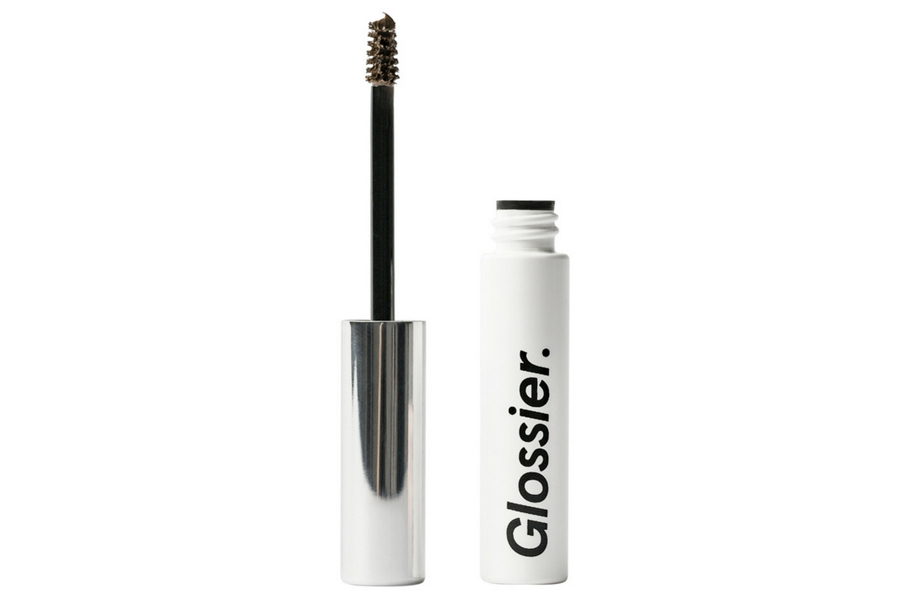 Glossier Boy Brow
Don't be fooled by the name Boy Brow, as this brushable and creamy wax from Glossier is a huge hit with the ladies. Inspired by traditional hair pomade, it effortlessly delivers a soft and flexible hold, which won't stiffen or flake up. Appropriate for all skin types and available in different shades, it's alcohol-free, fragrance-free, cruelty-free, and dermatologist tested, amongst other things. It also might very well be this year's perfect stocking stuffer.
Buy it here (AUS) Buy it here (US)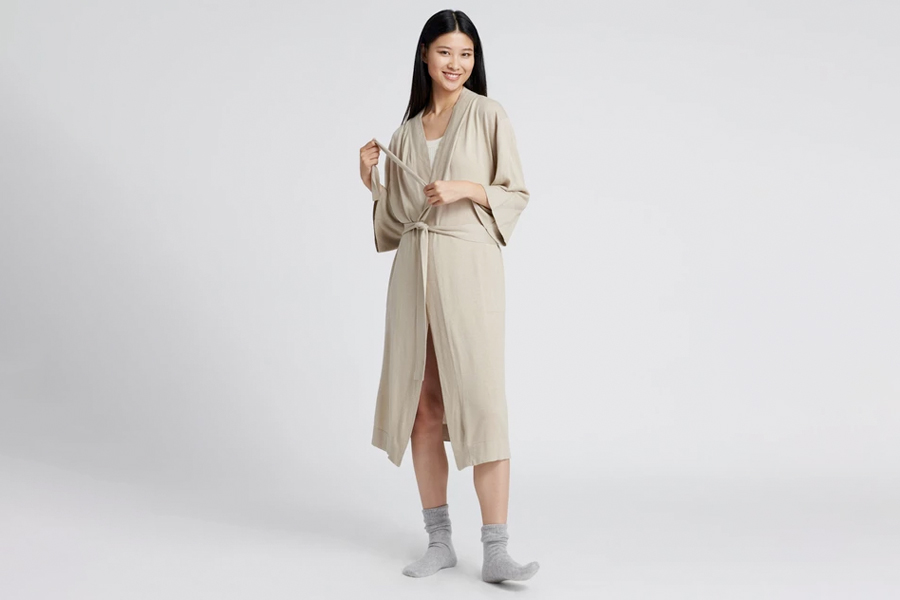 Monogrammed Khimori Silk Cashmere Robe
Made from a super-soft (and ethically sourced) blend of silk and cashmere, this incredible robe looks as great as it feels. In addition to its lightweight and breathable design, the robe delivers odor-blocking properties and a purposefully oversized fit. Get hers monogrammed and she'll be experiencing the warm and fuzzies on multiple levels every time she throws it on.
Buy it here (AUS) Buy it here (US)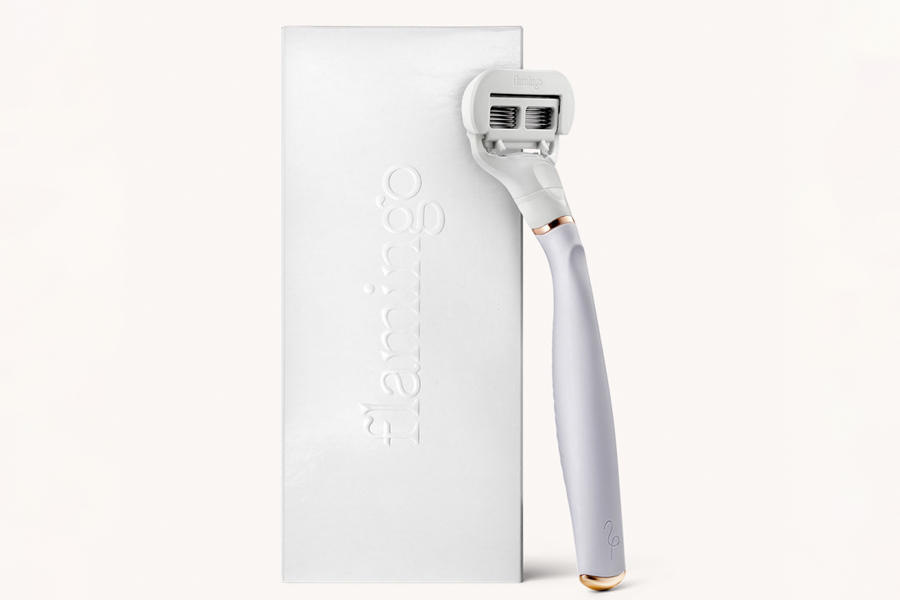 Flamingo Razor
Another quality stocking stuffer, the Flamingo Razor features a five-blade cartridge, ergonomic handle, and an eye-pleasing aesthetic. Choose between three colourways and spruce up her leg shaving ritual in every conceivable way. This is one smooth operator.
Buy it here (AUS) Buy it here (US)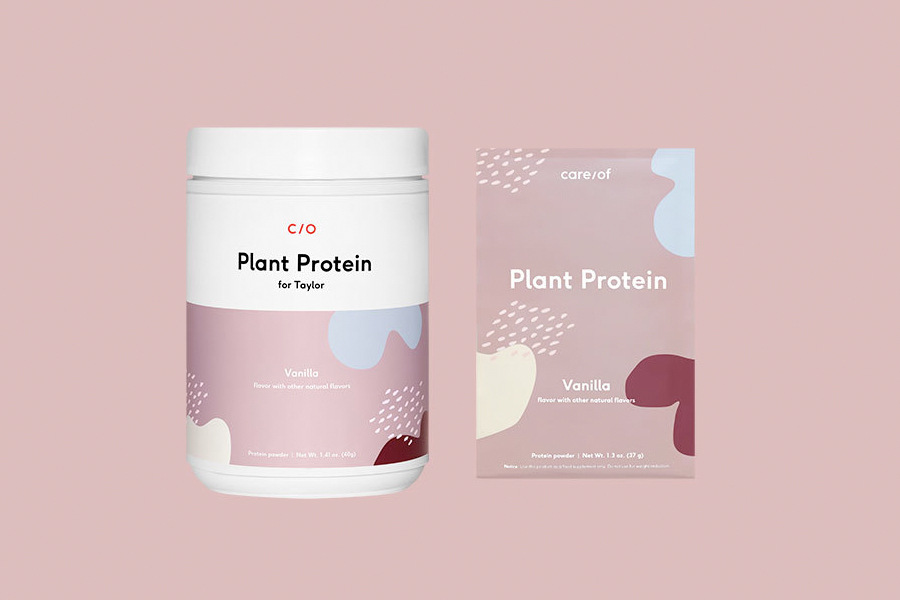 Care/of Plant Protein
Health supplements aren't just for the fellas and this wondrous plant protein is here to prove it. Formulated with three vegan sources, it delivers all nine of the amino acids that comprise a complete protein. It's also nutrient-dense, free of artificial sweetener, loaded with good fat, and quite tasty.
Buy it here (AUS) Buy it here (US)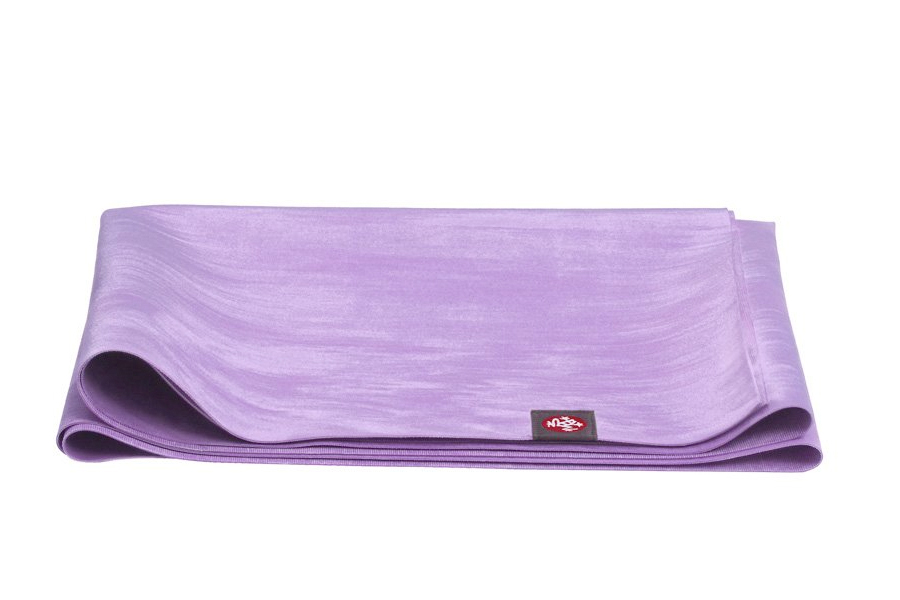 Manduka eKO Superlite Yoga Travel Mat
If your girlfriend or wife partakes in the occasional (or frequent) yoga session, odds are she already owns a trusty mat. On the other hand, she can always use an upgrade. That brings us to this lightweight travel mat from Manduka, which folds to fit into any travel bag or purse. Made from biodegradable, non-Amazon harvested, natural tree rubber, its closed cell and 99% latex-free design keeps bacteria at bay. Meanwhile, all post-industrial scrap that results from manufacturing is used in the production of other materials. Zero waste, baby! – AU$66
Buy it here (AUS) Buy it here (US)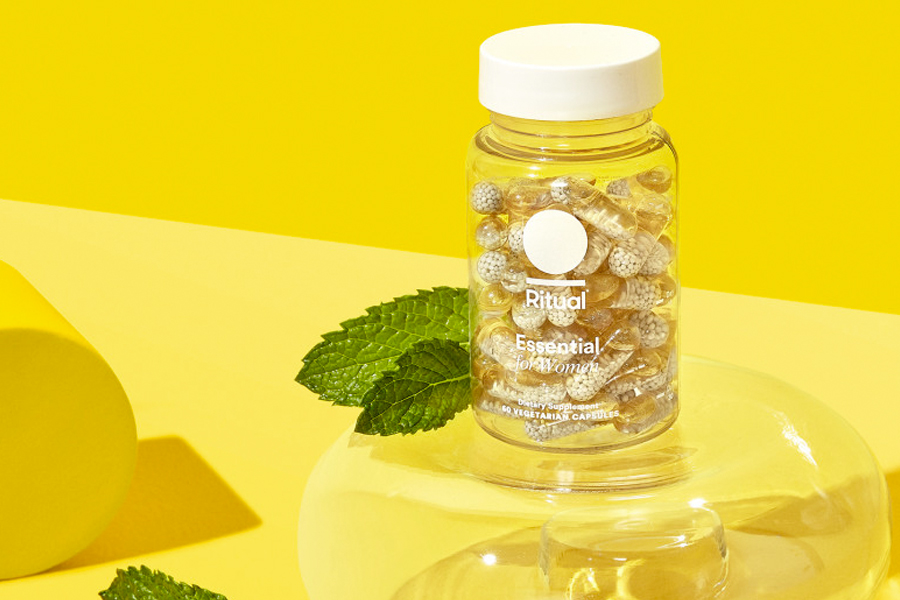 Ritual Essential for Women
While we're on a wellness kick, allow us to suggest this extraordinary women's multi-vitamin. Backed by hard science and filled with 9 essential nutrients, it can make up for vitamin deficiencies and promote healthy blood and bones over time. The end result is a superior pill that even fights free radicals to prevent signs of aging from within. Sign her up for the monthly subscription because she'll definitely want more of these incredible benefits once she gets a taste.
Buy it here (AUS) Buy it here (US)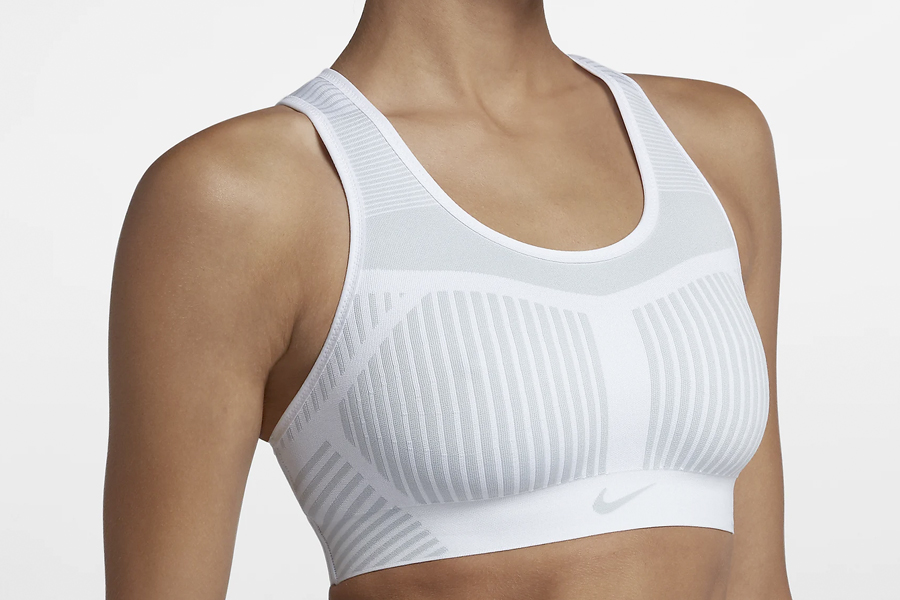 Nike FE/NOM Flyknit Sports Bra
The proactive lady in your life will simply adore Nike's Flyknit Sports Bra, which delivers maximum comfort and support in equal measure. Constructed from soft fabric with minimal seams, the bra imparts with a lightweight and unfettered feel, as if it's barely there at all. As a Christmas gift, this could very well score you far more points than some self-serving lingerie from Victoria's Secret ever would. – AU$90
Buy it here (AUS) Buy it here (US)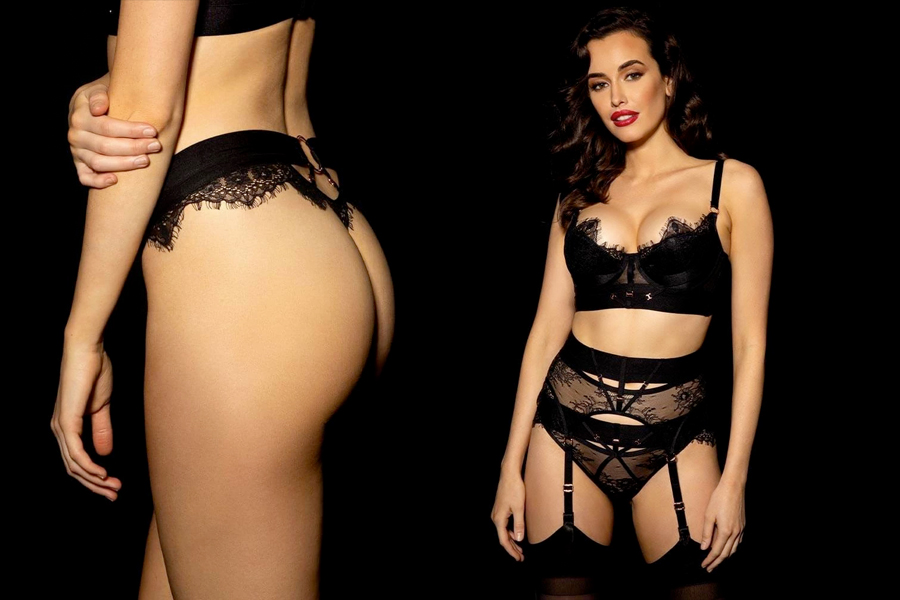 Honey Birdette Lingerie
Not that we're saving the best for last or anything (ok, maybe we are), but you know what they say, lingerie is as much a gift for you as it is for her, so this really is a win-win scenario, no matter how you look at it. Their latest collection is specifically curated for the holiday season so you definitely can't go wrong with any of these. A very merry Christmas to you!
Buy it here (AUS) Buy it here (US)