Forget roses and chocolates, aesthetic practicality is the name of the game this Valentine's Day. If he says he doesn't want anything, he's most definitely lying. Not to worry, our curated Man of Many approved gift guide has something for the man in your life, regardless of his tastes. Best of all; everything on this guide can be bought from the comfort of your laptop, so there's no need to trawl through the shopping centre for hours before setting for a corny card and droopy-eared teddy bear.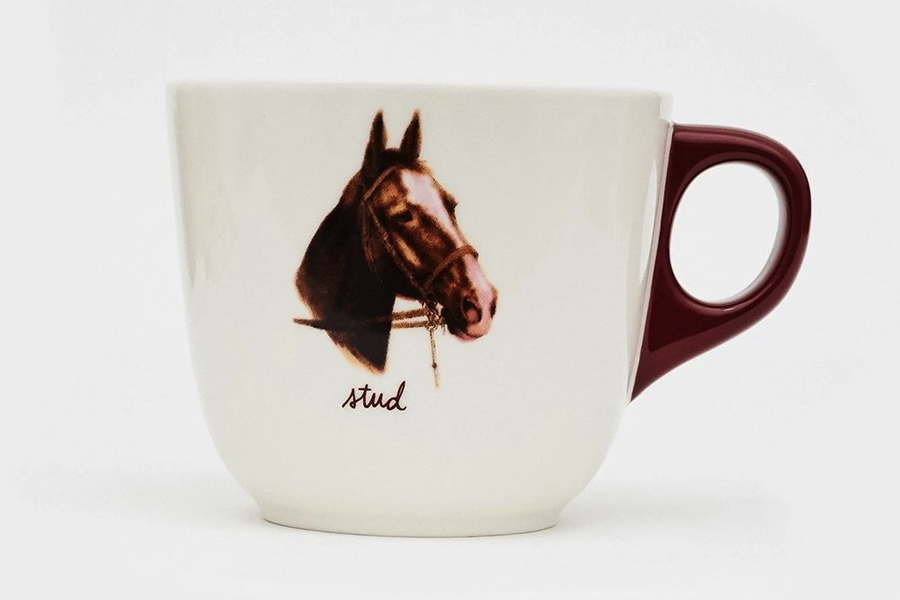 Stud Coffee Mug
Help him greet the morning with confidence with the Stud Coffee Mug. Featuring the image of a stallion and the word 'stud' emblazoned under it, this dishwasher and microwave safe mug is the perfect vessel for a morning coffee or afternoon pick-me-up.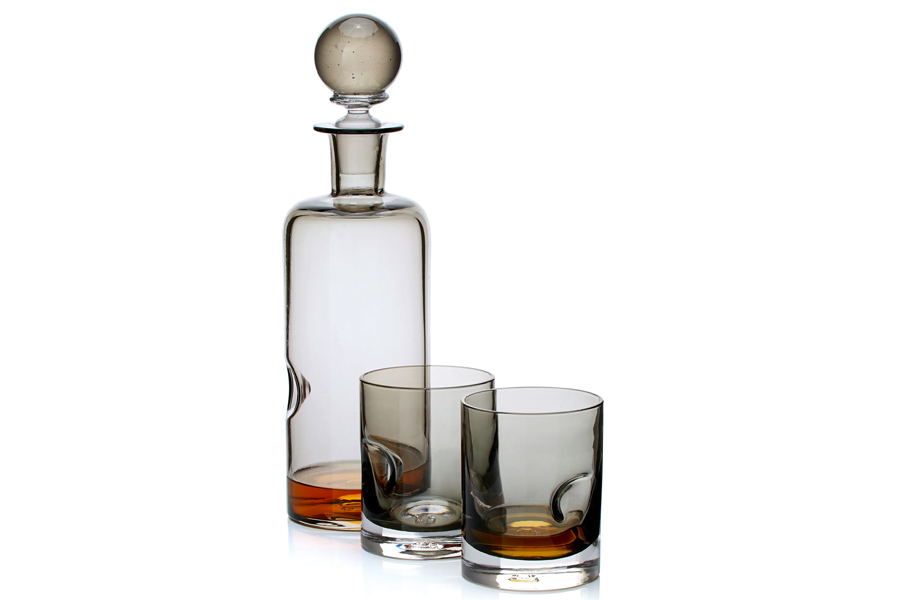 Oklahoma Whiskey Set
Small batch-produced and a cut above the rest, Terrane glassware is one-of-a-kind and hand-blown by veteran glassblowers. Complete with a decanter and glasses, the Oklahoma Whiskey Set elevates any bottle of whiskey or bourbon and makes the perfect addition to any liquor shelf or bar cart.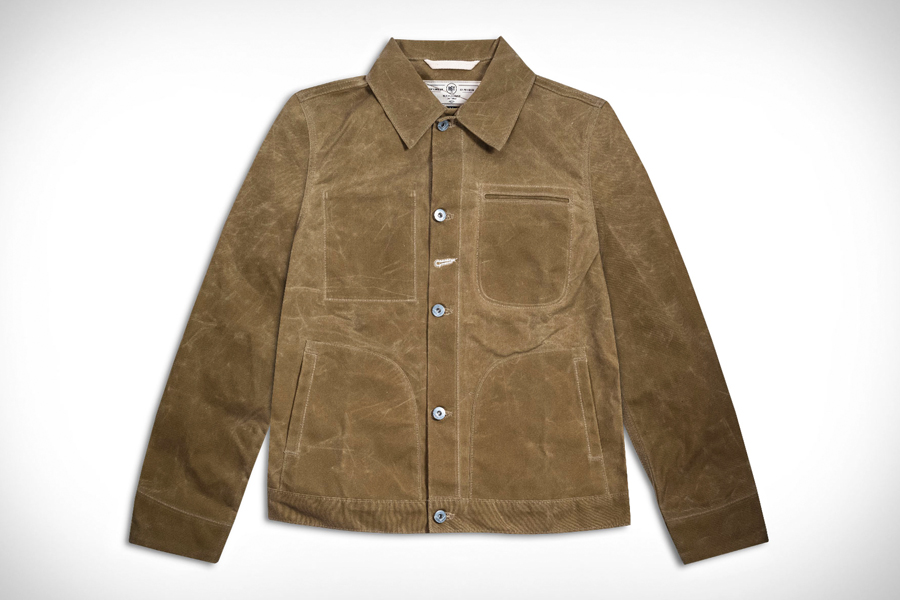 Rogue Territory No Time To Die Supply Jacket
If it's good enough for Daniel Craig, you really can't go wrong. This Supply Jacket courtesy of Rogue Territory keeps James Bond kitted out while he's chasing villains in No Time To Die. Crafted in Los Angeles from field tan water-repellant American waxed canvas, the No Time To Die Supply Jacket features patch handwarmer pockets for cooler days and includes details like branded nickel buttons, an interior right chest pocket, and exterior welt left chest pocket.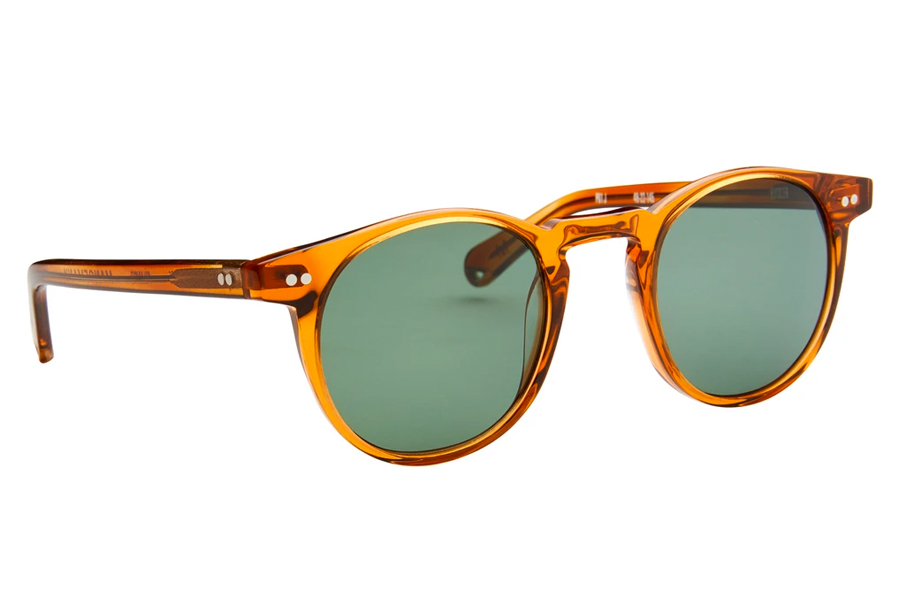 Pacifico Optical Buckler Sunnies
The result of a Man of Many collab with Pacifico Optical, the Buckler sunnies were so popular that they've become a mainstay in the Pacifico rotation. Designed in Bondi Beach, these sunnies make the perfect summer accoutrement.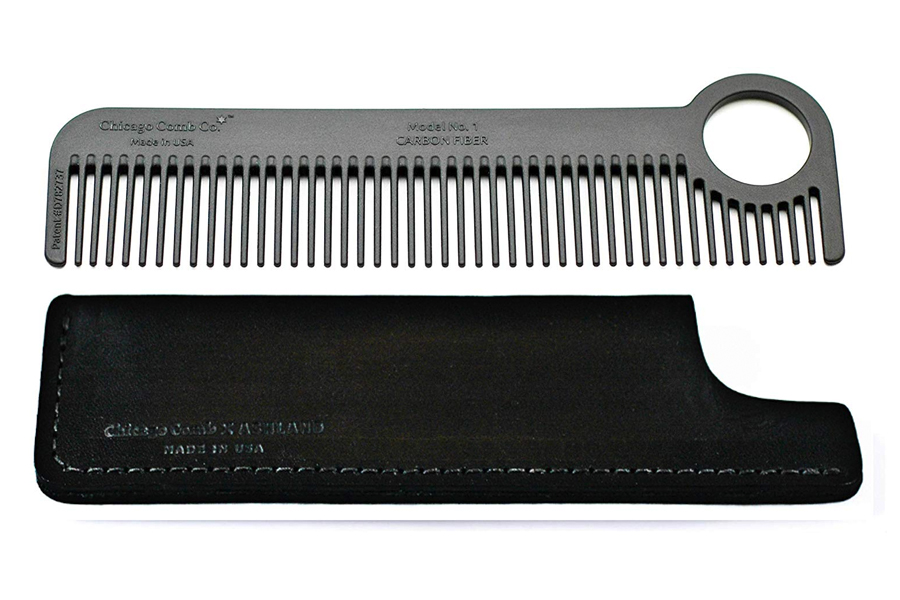 Chicago Co. Carbon Fibre Comb
Elevate his grooming routine this Valentine's Day with the Model 1 Carbon Fibre Comb. No ordinary hair product, this comb has a patented design which features a loop at the end for easy holding and the hang up after use. Composed of high-quality carbon fibre, the comb is anti-static, preventing the dreaded 'static shock' that comes with many conventional plastic combs. At 14cm with medium-fine teeth, it's the perfect size for everyday use and can easily fit in his pocket or travel bag.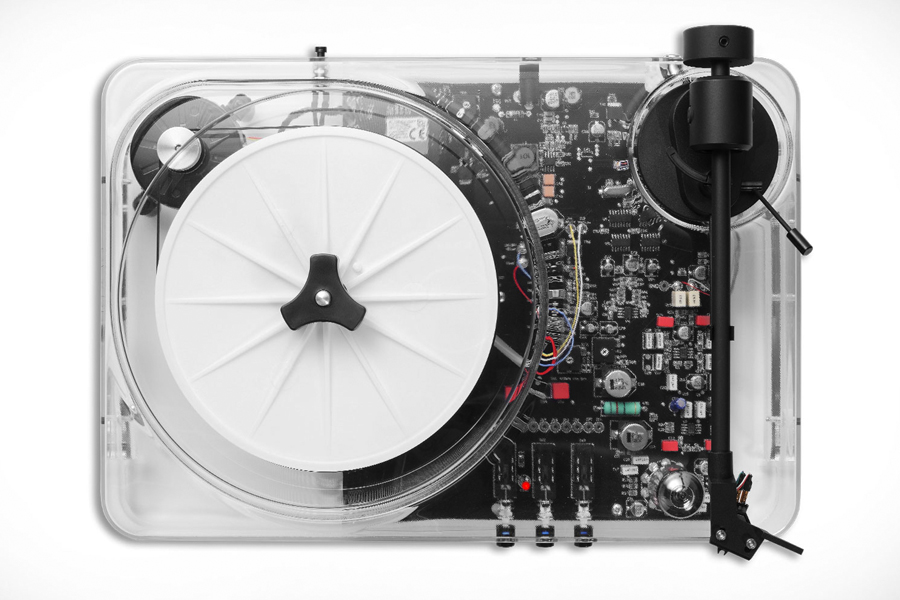 Gearbox Transparent Turntable
If your man is a muso, he'll love the Gearbox Transparent Turntable. Fusing traditional with contemporary, Gearbox's MKII has a compact, transparent aesthetic, and has updated the belt drive and electronics from their previous model. The plug and play table includes a Bluetooth transmitter that lets you stream vinyl songs to wireless speakers as well as on-board music recognition technology that can identify and add tracks from vinyl to your Spotify playlist.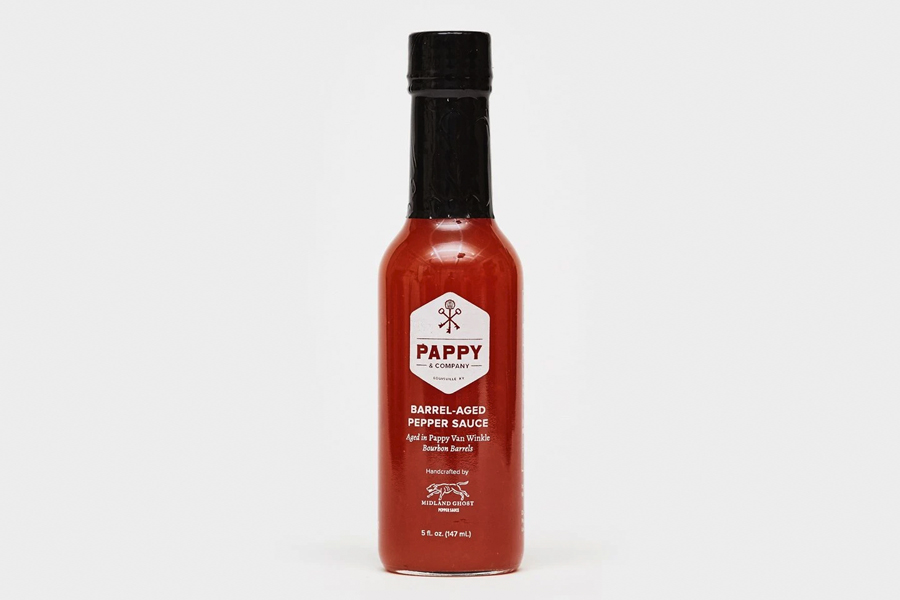 Pappy Van Winkle Hot Sauce
From the makers of the best in the bourbon business, Pappy Van Winkle's hot sauce lets you give him a taste of the Pappy's magic, without the hefty price tag. The legendary bourbon makers teamed up with Midland Ghost to produce this hot sauce, which features the latter's renowned first generation Ghost Peppers, with the sauce then being aged in actual Pappy Van Winkle bourbon barrels to produce a rich, oaky flavour. Perfect on meat and veg.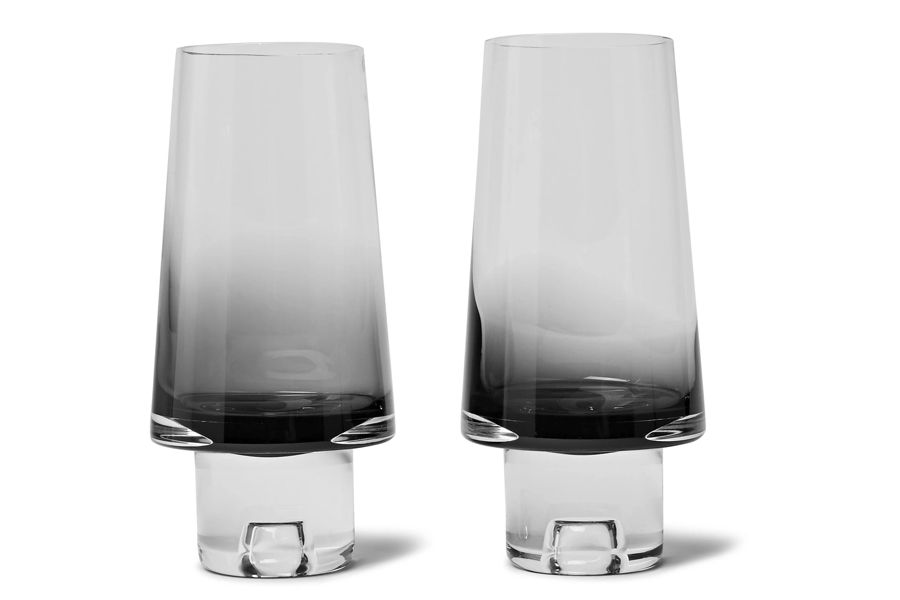 Tom Dixon Set of Two High Ball Glasses
Regardless of his bartending prowess, these architecturally perfect black and clear mouth-blown glasses make any highball look top notch.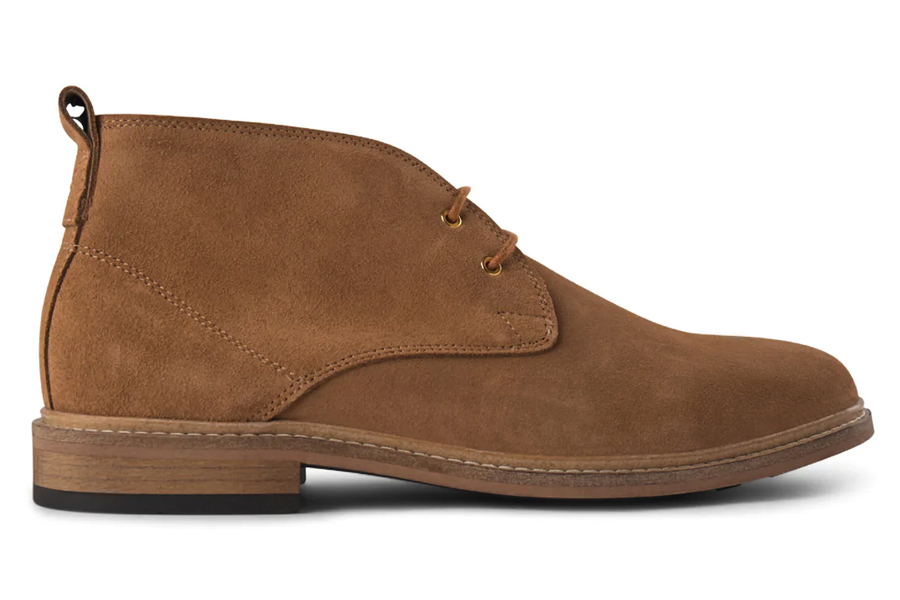 Caleb Suede Chukka Shoes
Blending traditional shoemaking with a modern aesthetic, Shoe The Bear's Caleb Chukka is the ideal gift choice for the guy who likes quality and versatility in his footwear. Smooth lines and supple suede make for a shoe that can be worn as casual wear with chinos or jeans, or even with a suit à la Keanu Reeves.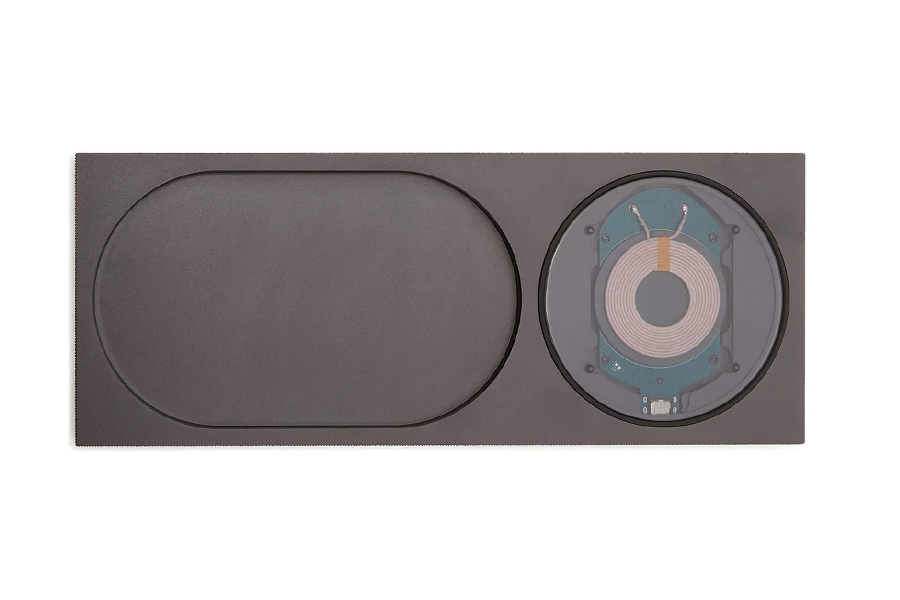 Native Union x Tom Dixon Wireless Charger
For the contemporary man, nothing says 'I love you' like something he'll actually use. The result of a collab between Native Union and designer Tom Dixon, this minimalist black block wireless charger is crafted from aluminum and is compatible with iPhones and other Qi devices.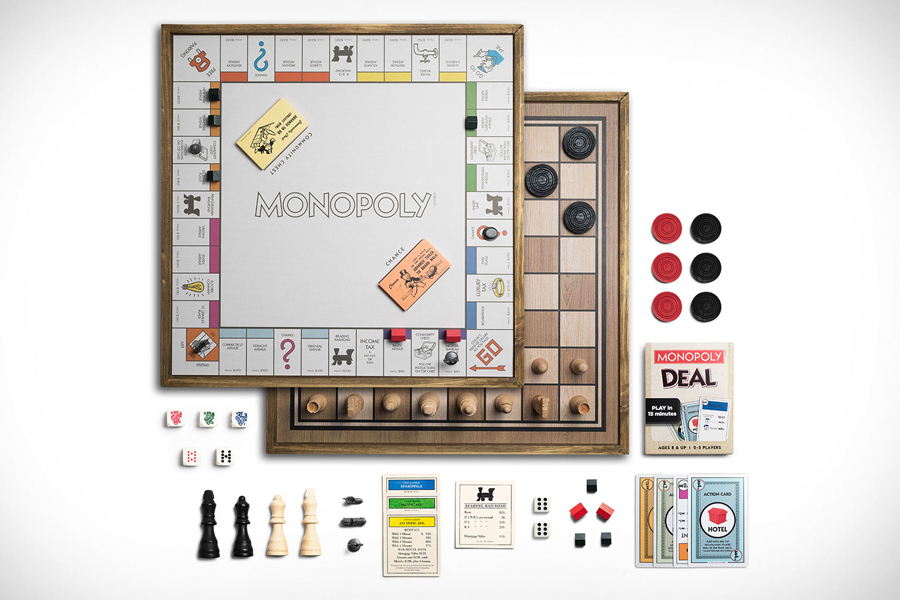 Monopoly 5-in-1
Sure he has an endless supply of games on his phone, but nothing beats a classic board game. This vintage style Monopoly set is perfect for the old-school gamer, and comes with four other games; a chess/checkerboard with solid wooden pieces for both games, the Monopoly Deal game, and Poker dice.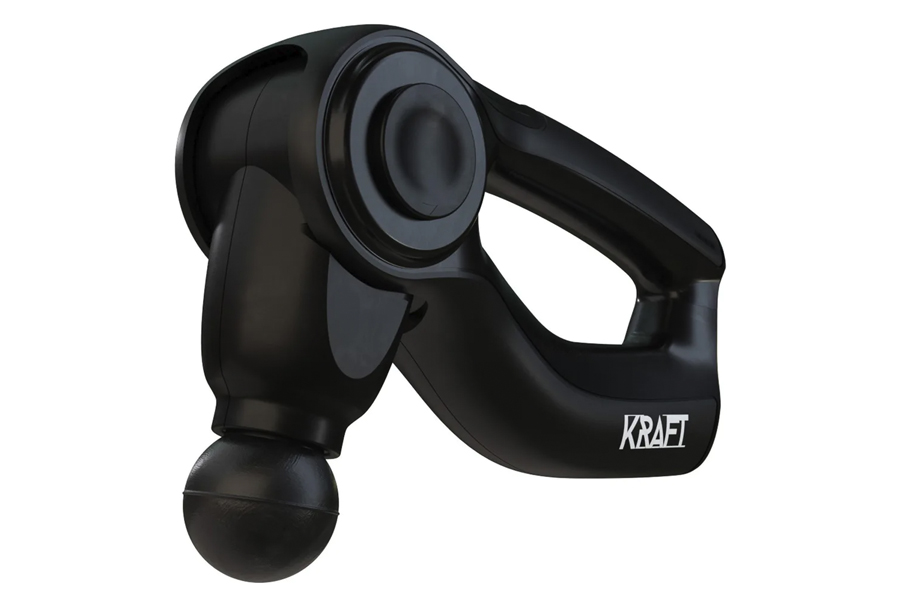 Kraft Gun Noise Free Massage Gun
Designed to relieve post-workout muscle soreness, this is a welcome gift for any active guy. Help him speed up the recovery process with the Kraft Massage Gun; best of all, it's completely noise free.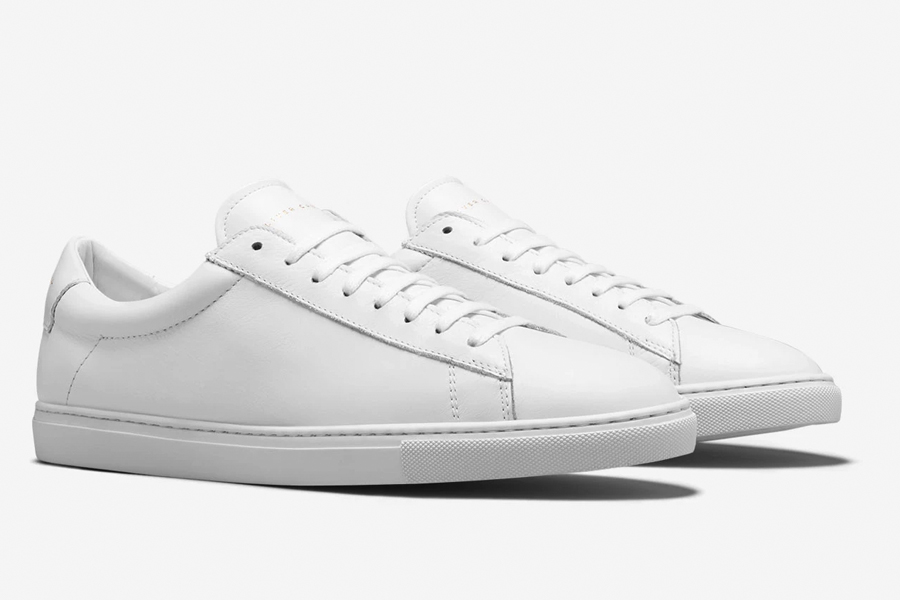 Oliver Cabell Low 1 White Sneakers
With its minimalist aesthetic, timeless silhouette, and Italian craftsmanship, it's hard to go wrong with these white leather low-top sneakers courtesy of Oliver Cabell. Their versatile natural allows them to pair well with whatever he already has in his wardrobe.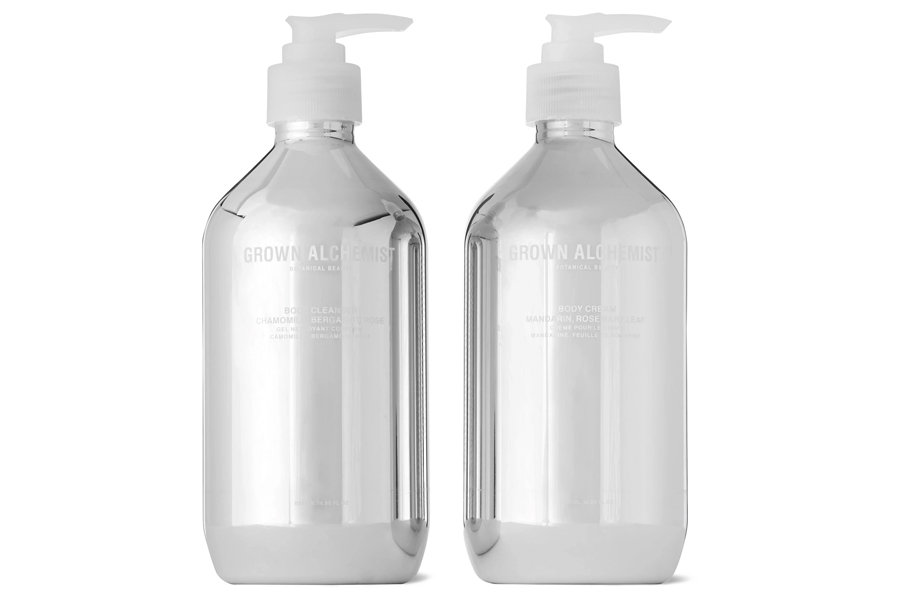 Grown Alchemist Colourless Body Cleansing Kit
Skincare specialists Grown Alchemist have released a body care duo in some particularly aesthetically pleasing metallic-look packaging. Featuring a chamomile, bergamot, and rosewood scented body cleanser, and a rosemary and mandarin scented body cream, this duo will keep your man feeling smooth and smelling fresh, so in a way it's kind of a gift to you too, right?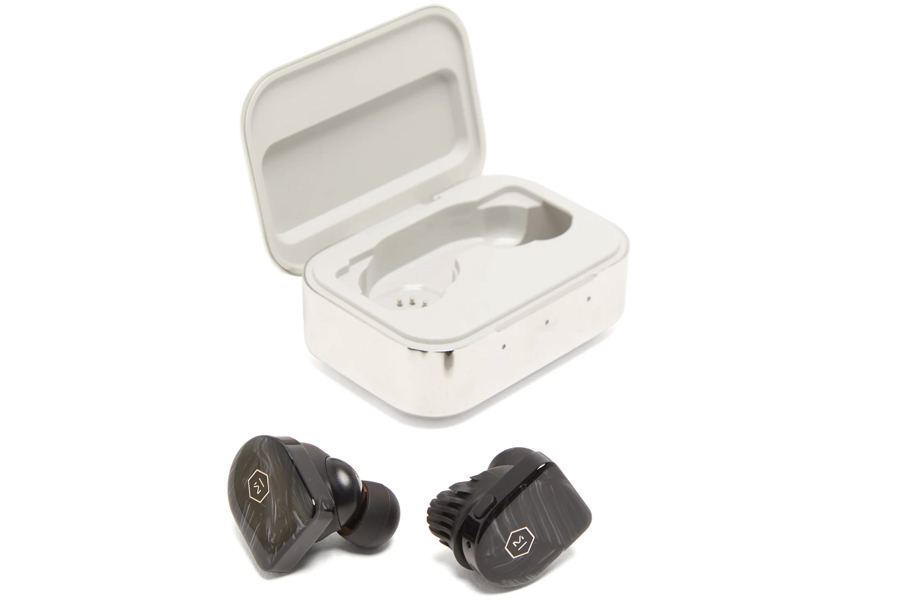 Master & Dynamic MW07 Plus True Wireless Earphones
Swap out his airpods for these beautiful marble acetate wireless earphones from Master & Dynamic. Not merely good looking, these earphones feature silicone wings for a secure in-ear fit, a long battery life, noise-cancelling technology, and are engineered with technology designed to reduce distortion for an overall better listening experience.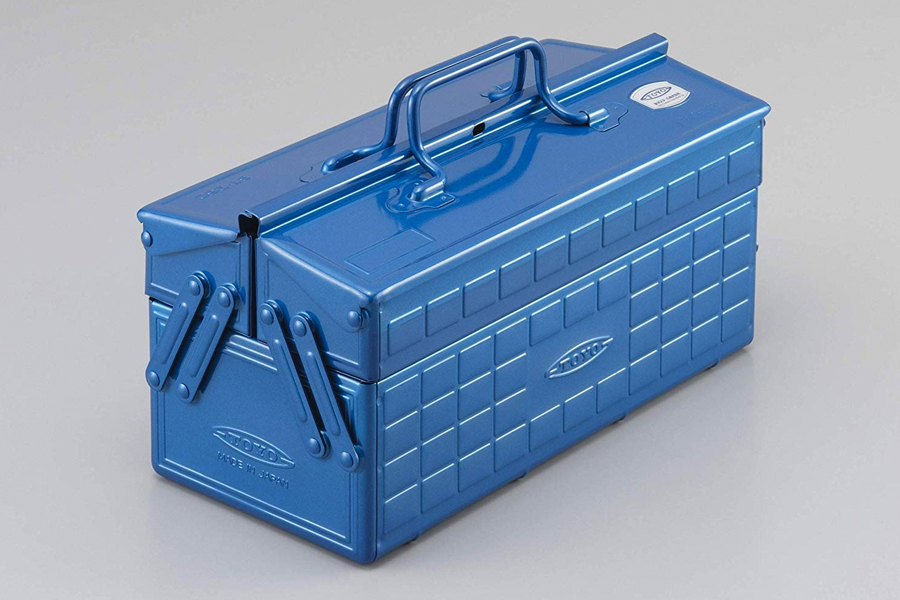 Toyo Japanese Toolbox
For the handyman (or handyman at heart), the Toyo blue steel toolbox is a functional, yet attractive Valentine's Day present. The Osaka-based company utilises Japanese design elements for an elevated aesthetic, crafting their toolboxes from stainless steel for durability and product longevity. These are ideal for (obviously) carrying tools, as well as for storing art supplies or gardening equipment.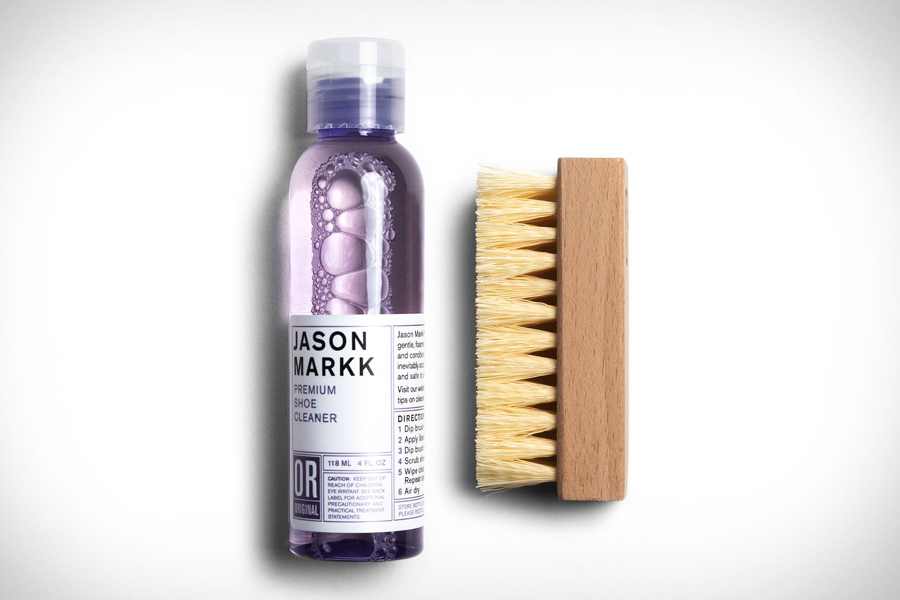 Jason Markk Premium Shoe Cleaner
Help him keep his kicks fresh with Jason Markk's Essentials Kit. Containing a natural, biodegradable premium sneaker solution and synthetic bristle brush with a handcrafted wood handle, this duo lasts for up to 100 sneaker cleanings.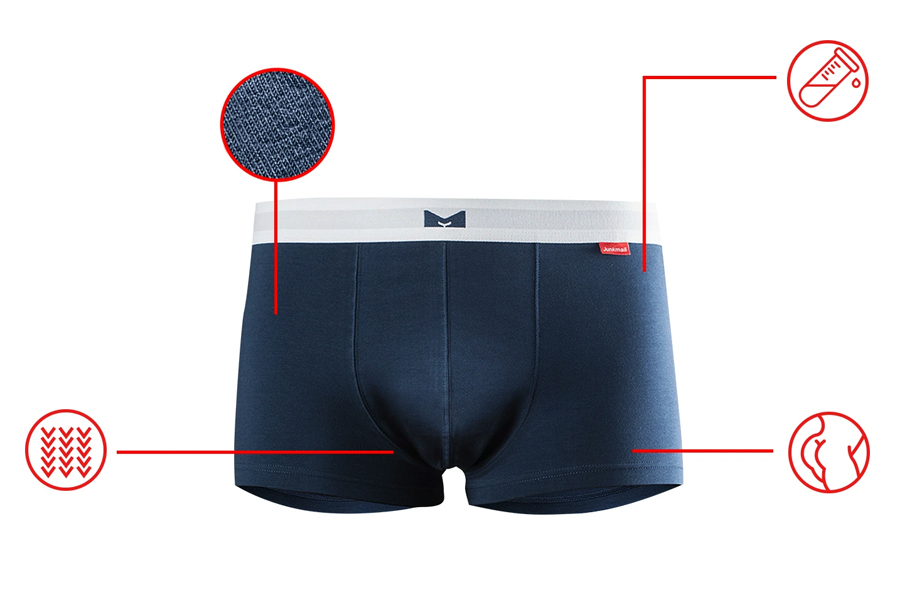 Junkmail Undies
Go back to basics this Valentine's Day and upgrade his underwear edit with some of Junkmail's classic uber-comfy, baby-soft cotton undies. You'll love them almost as much as he does.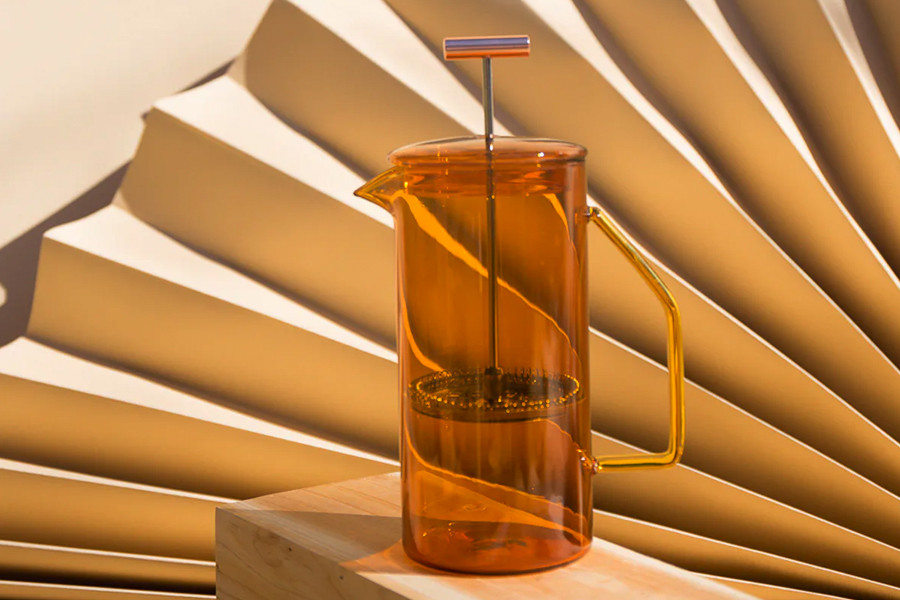 Yield Design Glass French Press
Start his morning off on a good note with Yield Design's Glass French Press. Perfect for coffee or tea, this French Press has a delicate appearance not often found in most home goods, and is made with durable premium heat-proof borosilicate glass.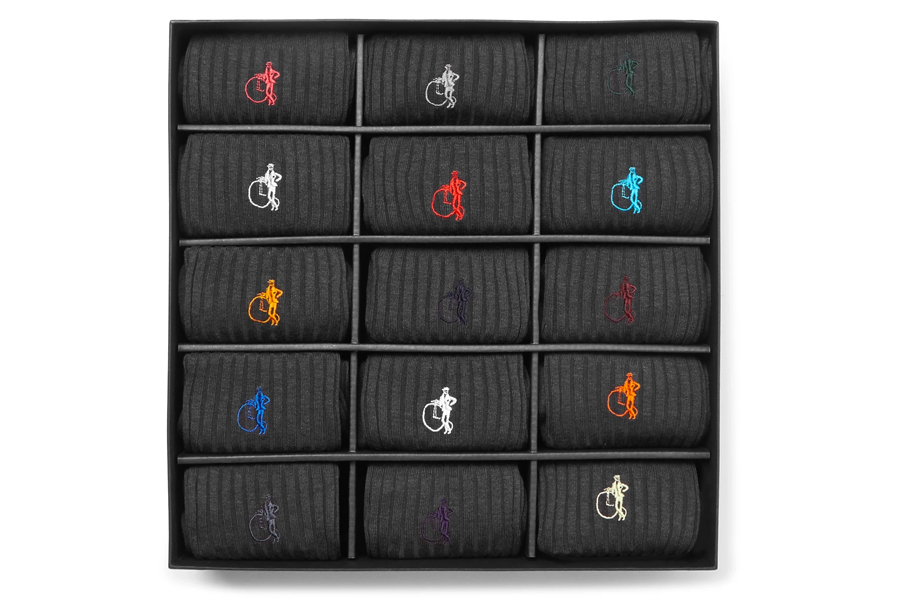 London Sock Co. 15 Pack Ribbed Stretch Cotton Blend Socks
He'll never be short of a sock again, with London Sock Co.'s fifteen pair pack, made from dark grey Scottish stretch cotton with ribbed cuffs. Each pair comes with a different coloured penny-farthing motif for easy identification.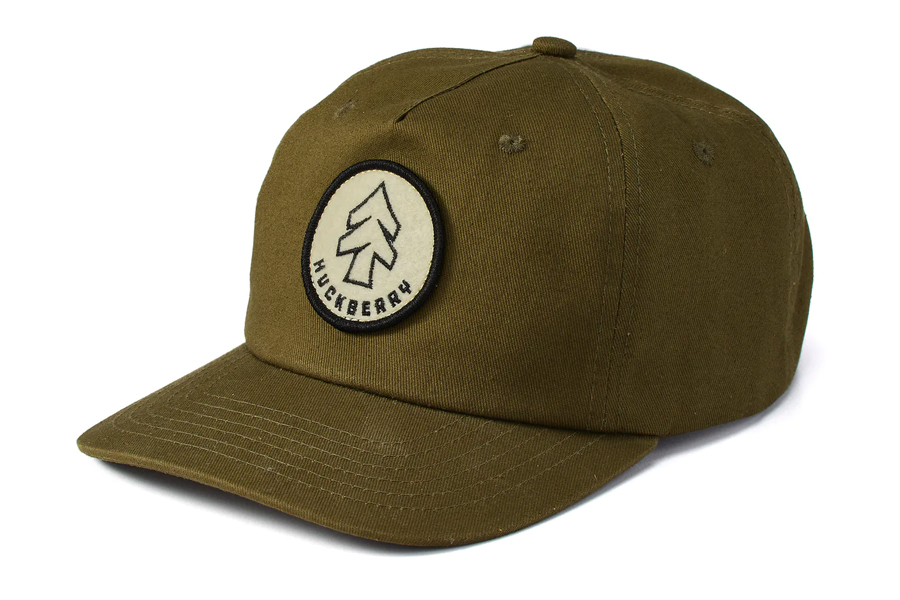 Huckberry Canvas Cap
For all the #dadcore lovers, a trusty baseball cap never goes out of style. This Valentine's Day, get him one of Huckberry's tough canvas snapback caps that'll last a lifetime.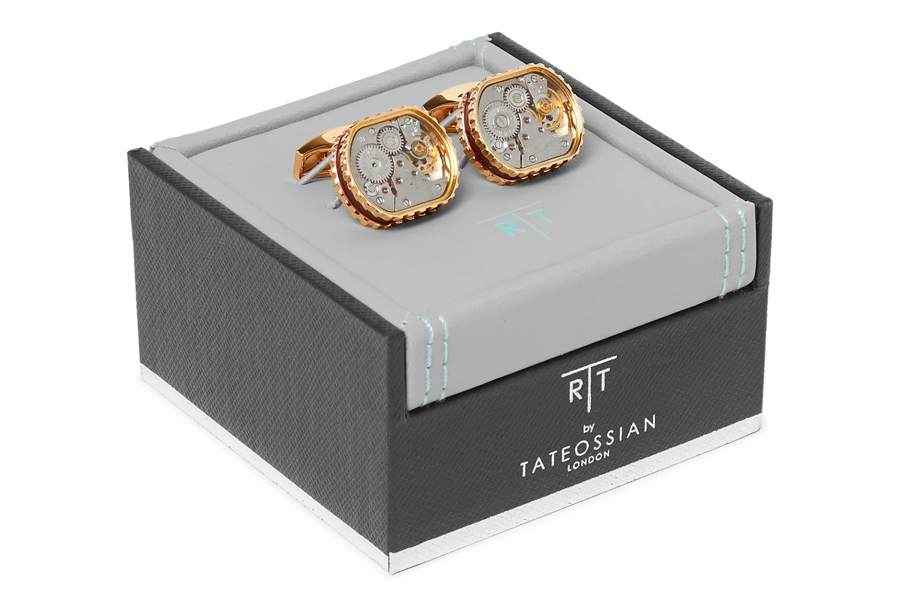 TATEOSSIAN Gear Rose Gold Plated and Enamel Cufflinks
Sometimes the occasion calls for something a little more delicate; Valentine's Day is one of those times. TATEOSSIAN's rose gold-plated cufflinks make for a beautifully intricate accessory, featuring a skeleton gear mechanism surrounded by 15 jewels. Cuffing season has taken on a whole new meaning.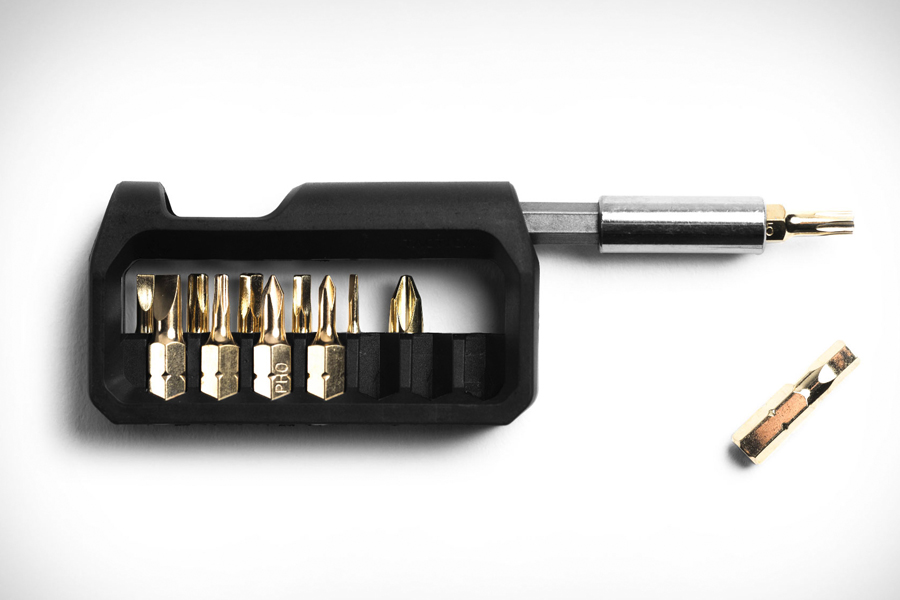 Tactica M.250 Multi-Tool
Works like a multi-tool, definitely doesn't look like one. Designed in Melbourne, Tactica's M.250 is crafted from a lightweight military-grade composite and has a hollow body, and comes with a clippable holster. For the guy who wants practicality without sacrificing aesthetics.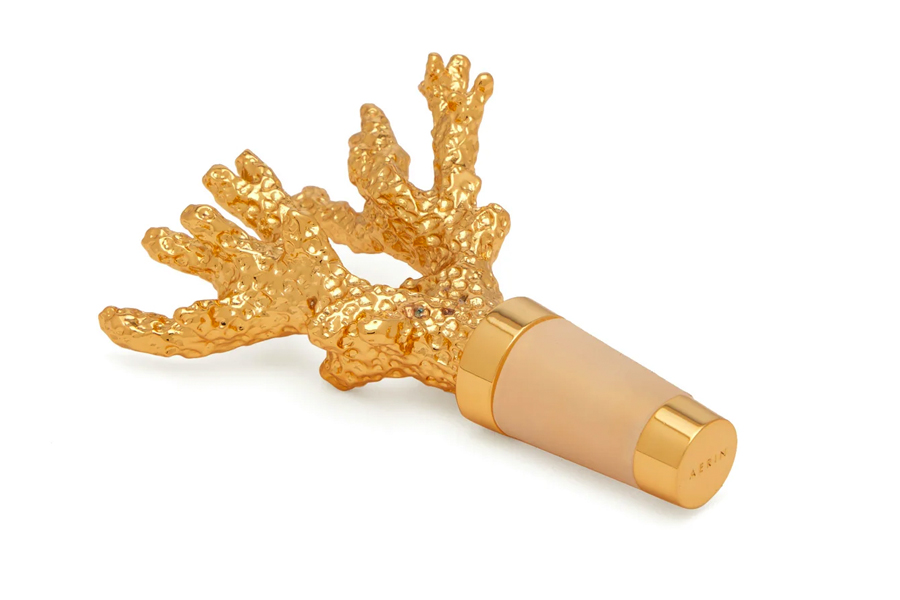 Aerin Coral 24k Gold Plated Bottle Stopper
For the man who has everything. Drawing from the label's ethos of creating beautiful pieces to live well, Aerin's gold bottle stopper takes on the shape of coral, adding a sense of class and character to any table setting or bar cart.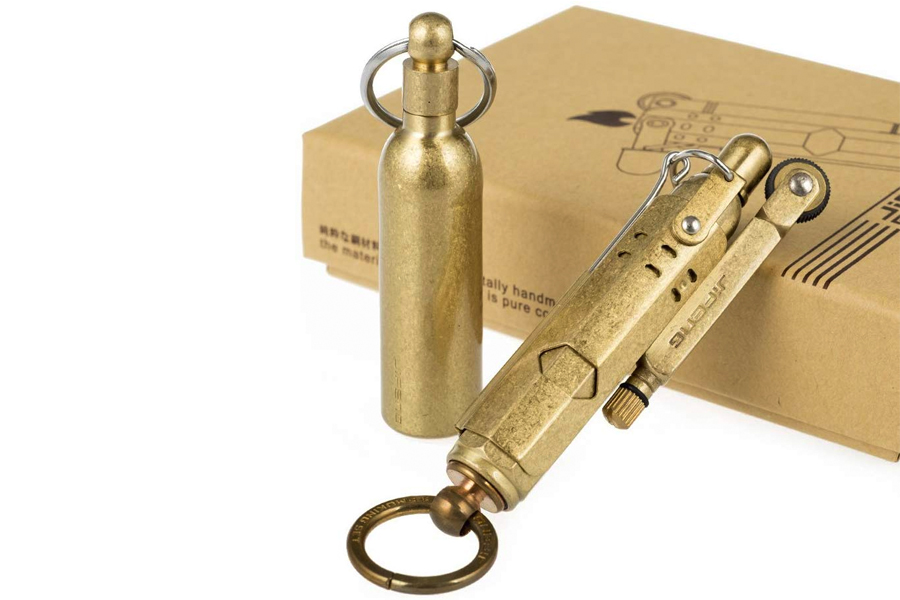 Handmade WWI WWII German Vintage Brass/Copper Trench lighter
Start a conversation with Vintage German Brass/Copper lighter. Works as an everyday lighter or a display piece, and comes with an extra canister of fuel.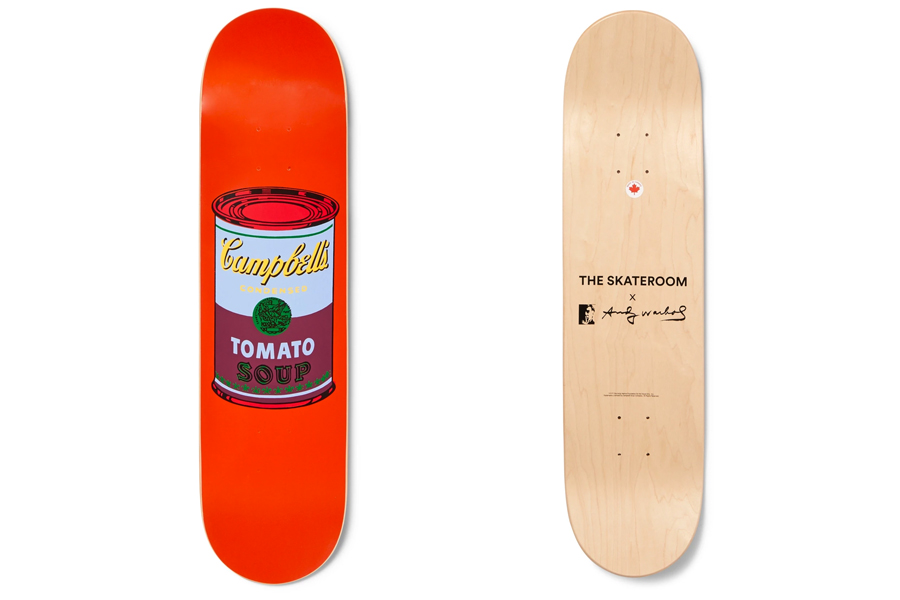 The Skate Room Andy Warhol Printed Wooden Skateboard
Ideal for the skateboarder or art-lover in your life. This wooden skateboard is the result of a collab between The SkateRoom and the Andy Warhol Foundation, and features the pop art icon that is Campbell's tomato soup, set on a bright red background.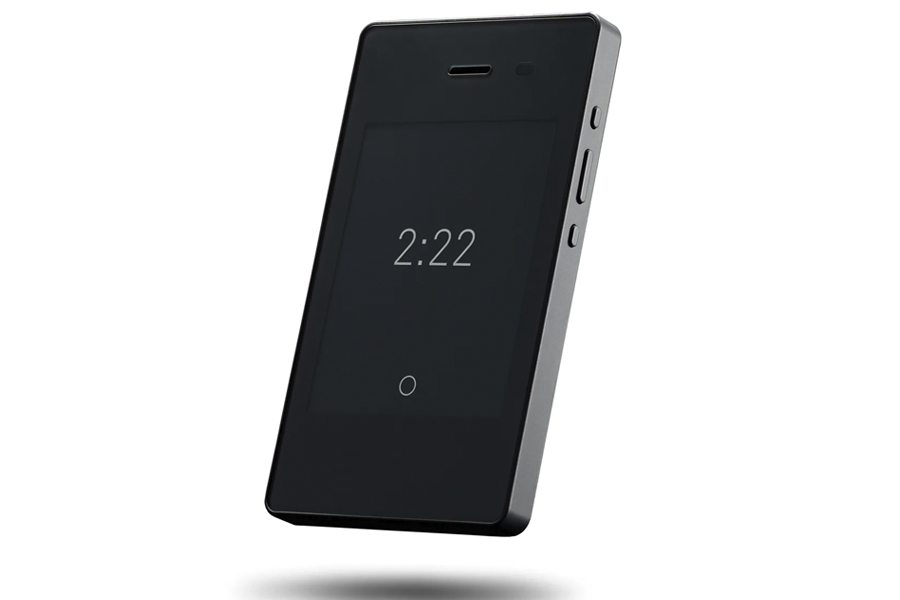 The Light Phone
Whether he's a tech head looking to reduce his screen time, or a luddite frustrated with the endless array of smartphones being rolled out, the Light Phone offers a minimalist alternative. The Light Phone cuts out targeted ads and feeds, leaving the essentials; calling, texting, alarms, contacts, and hotspot capabilities. The result? Less screen time for him and more time with you.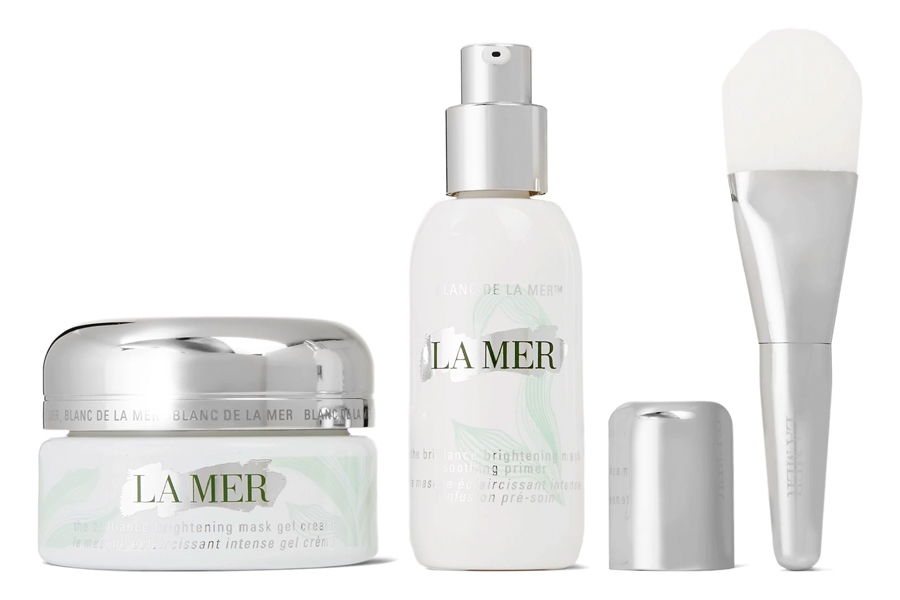 La Mer Brilliance Brightening Facial Set
Let him glow this Valentine's Day with La Mer's two step Brilliance set. Comprised of a soothing primer and gel, this La Mer set targets dullness and discolouration for an improved complexion.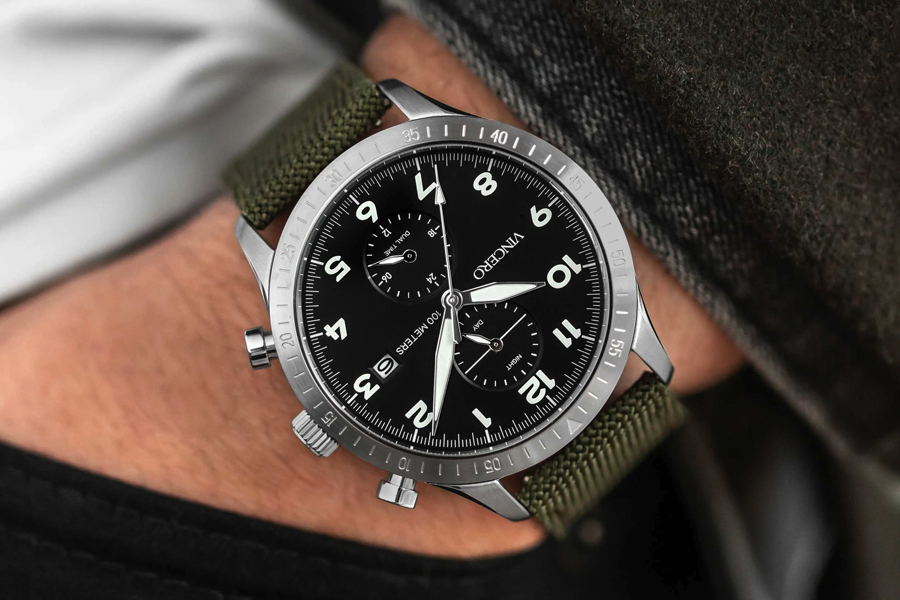 Vincero The Altitude Silver/Military Green Watch
He may not always be on time, but he'll always be in style with this extra-durable pilot watch. With a scratch resistant glass and an Italian marble inlay, it's set to go the distance.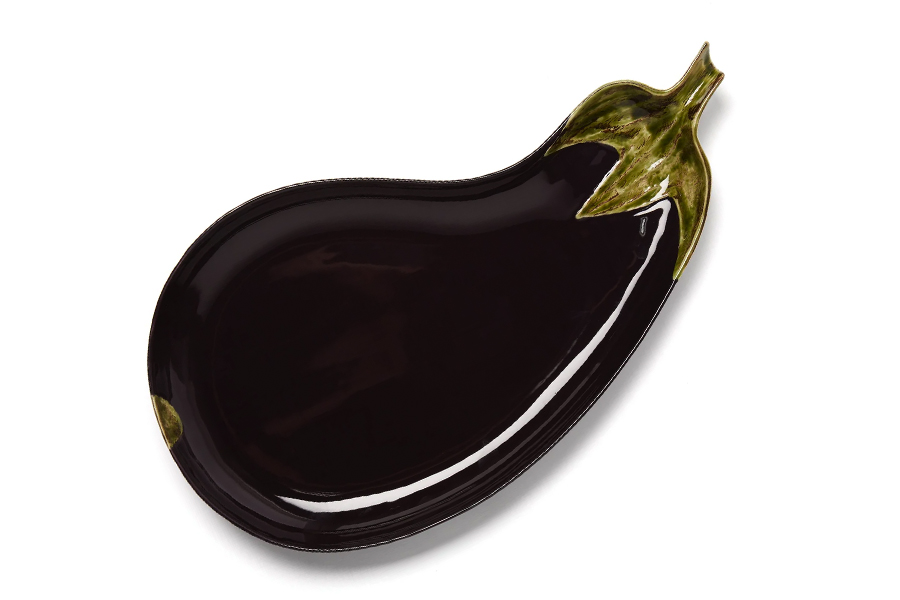 Bordallo Pinheiro Aubergine Platter
For the man who loves to entertain; Bordallo Pinherio's Aubergine Platter makes for a guaranteed talking point and a cheerful addition to any table setting. Use it to serve up appetizers or canapes.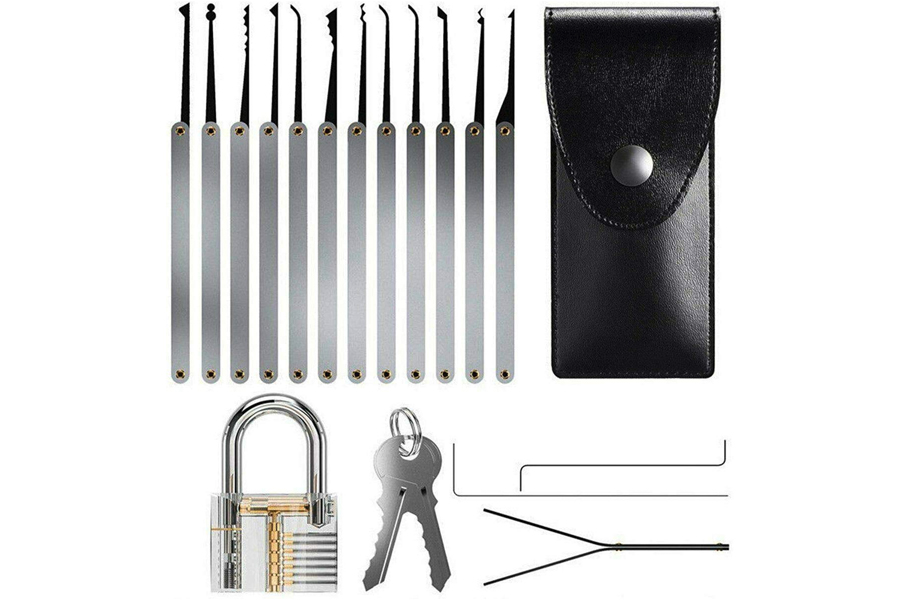 Stainless Lock Pick Set
While he's hopefully not training to be a thief, the art of lockpicking is a useful one to know. Help your man hone in on his lockpicking skills with this easy-to-use lockpick set, complete with a transparent padlock to practice on.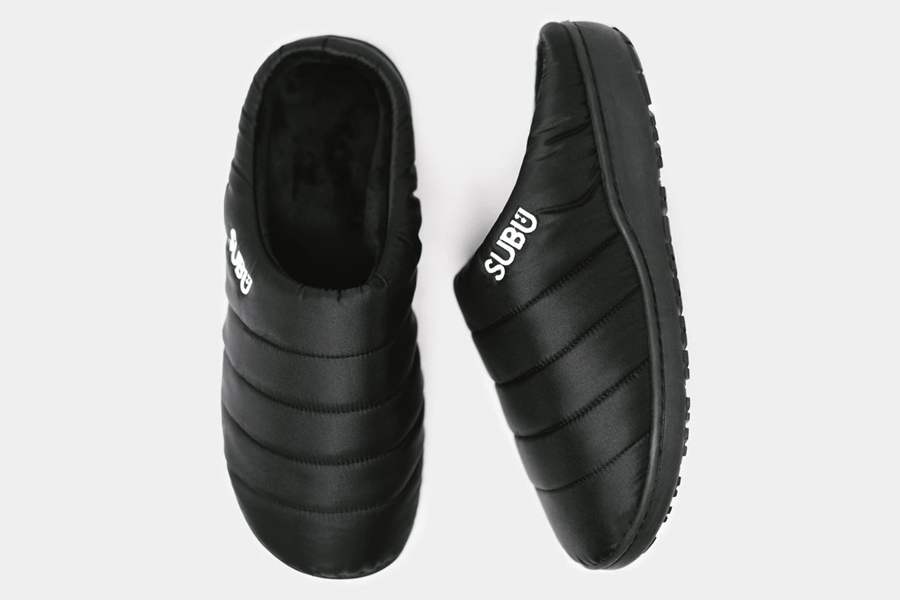 Subu Slippers
Introduce your significant other to the other-worldly comfort that is Subu Slippers. Like a down jacket for your feet, they're the ideal footwear to slip in after a gruelling day. He'll never want to wear anything else.