5 Incredible Gins you Need to Try
Guest post from Parker Newman.
Everyone remembers the Jean Claud Van Damme classic Bloodsport. Built around an insane, anything goes underground martial arts tournament in Hong Kong, the movie focuses on the relationship between two participants – Ray Jackson, the macho American brawler, and Frank Dux, the smaller, quieter, hard-hitting JCVD in perhaps his finest role.
While we won't tell you what happens (too good a movie to spoil), we do like using the two characters as metaphors for some of our favorite spirits. Ray, big and bold, is like a bourbon – it's impossible to overlook either thanks to their pure American brashness. Meanwhile, gin, like Frank, typically stays out of the limelight, silently brooding in the corner with its vague European roots, but always capable of flexing its muscles to rise to any occasion.
As such, gin, traditionally a neutral spirit, is one that often gets misunderstood or overlooked. And while most people recognize its traditional dry variety (think Beefeater), a handful of distillers have made impressive efforts to turn gin into a new and modern spirit over the past decade.
To get you up to speed, here's our 5 favorite modern craft gins over at Ezra's.
Journeyman's Gin Bilberry Black Hearts Gin
The "Black Hearts" referred to in this Gin's moniker are not as bleak as you might think. The folks at Journeyman only mean to highlight that their fun and flavorful gin is actually drawn from bilberries (as opposed to the typical juniper berries), which were called "black hearts," most notably in Thomas Hardy's iconic The Return of the Native.
Much like Hardy's poetic prose, this gin can't help but dazzle with wit and flavor, offering strong themes of tart berries, lemon, coriander, peppercorns, lemon, and licorice, and suggestions of cinnamon, vanilla, and even bread. Largely because of its bold choice of another berry, this gin paints a scene like few before it. And thanks to its incredibly fresh flavor, it mixes well into pretty much any cocktail you wish.
Check it out
St. George Spirits' Dry Rye Gin
If whiskey and gin got together and had a baby, it would probably resemble the Dry Rye Gin from St. George. Made specifically with whiskey lovers in mind, it features a base of 100% pot-distilled rye resulting in the malty and spicy flavor of a whiskey, but with the richness of gin.
In comparison to its siblings, the SGS Terroir and Botanivore gins, the Dry Rye delivers a much more complex flavor with a spice and warmness that complement its stone fruit, citrus and ginger tones especially well.
Drinking gin, with its neutral taste profile, can be like driving a single-speed go-cart. The Dry Rye attempts to alter that perception, providing the closest thing to a sport car-version of gin that you can find.
FEW Spirits' American Gin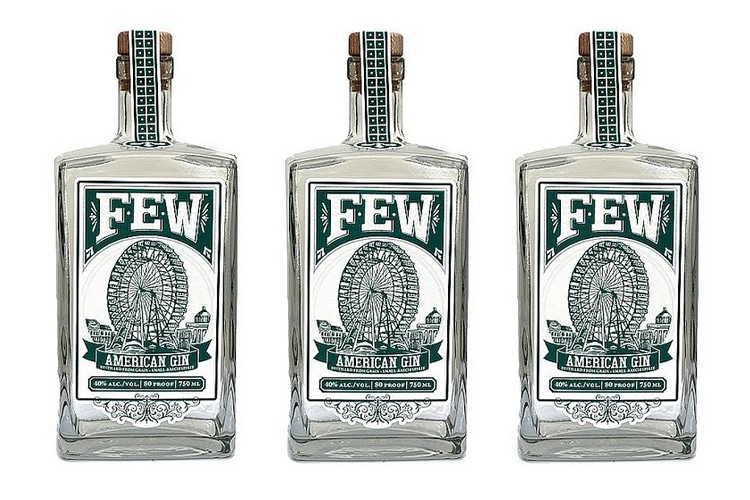 With its original flavors – toasty lemon meringue pie and burnt cinnamon amongst the strong juniper – FEW American Gin may very well appeal to any and all gin drinkers. But there's a particular palate out there that this bottle will truly thrill. If you're a lover of some of life's bitterer, rougher offerings, like whiskey and IPA beers, then you'll be at home with this FEW product.
The base here is similar to a "white whiskey" (rather than the typical vodka or near-vodka base) which lends some of that wooden goodness that rushes up the nose upon approach. Later in the taste, accompanying the aforementioned sweets, is also a strong note of hops. As your both sweet and gruff tasting journey comes to a close, you part with a refreshing, lemon-tinged finish.
If you're a fan of gin and tonics, FEW's American Gin delivers a thick and bold cocktail unlike any you've had before.
Leopold's Navy Strength American Gin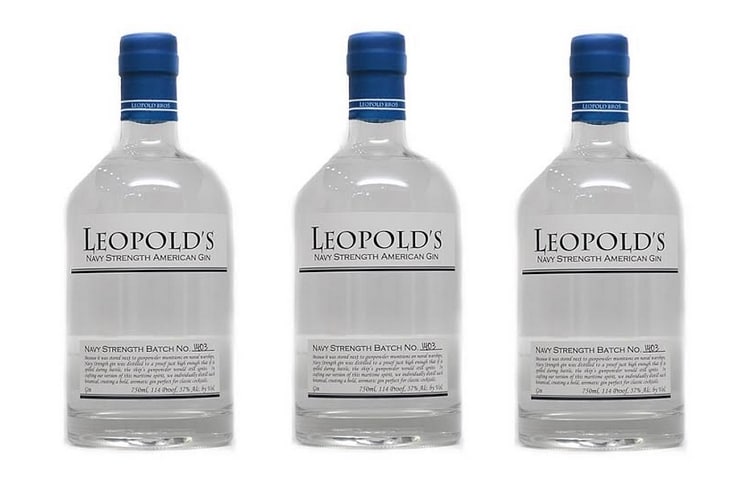 Think British Royal Navy. It's said they needed a gin that, if spilled into gunpowder, the cannon would still fire. Bottom line – this navy strength edition kicks the butt of all other gins, weighing in a good 15 percent stronger than its traditional brethren. A great gin to lend intensity to sweet gin-based cocktails, we thank Leopold Bros. for being one of the few American distilleries to adopt this more powerful formula.
Dry Fly's Washington Dry Gin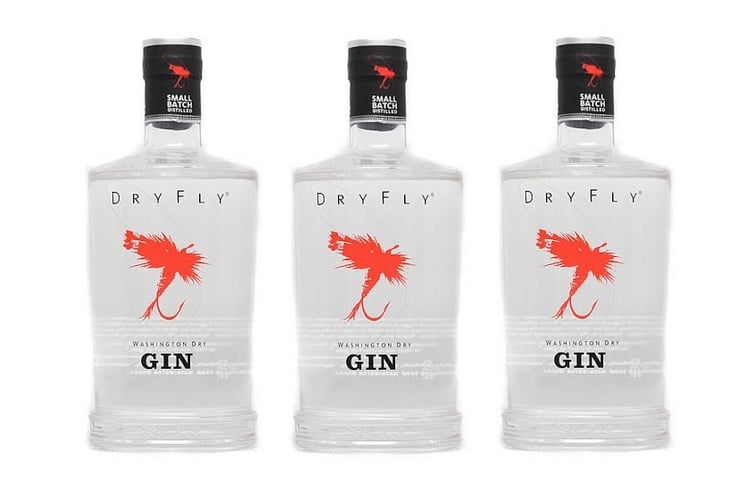 London Dry gin is well-worn territory given it's the style most preferred by a preponderance of gin drinkers. Nevertheless, Dry Fly has managed to create an impressive modern day twist on that classic taste by utilizing a head-scratchingly unique combination of botanicals. Light in body, but heavy in flavor, the gin has become defined by its easy to recognize floral notes and spices. Distilled with the sweet Washington wheat found in most Dry Fly products, this is the perfect choice for those new to gin and goes equally well in cocktails or with merely a splash of vermouth.
Guestpost from Parker Newman, co-founder of Ezra's, an editorialized online marketplace for craft spirits that grew out of a frustration for having no resources to understand the differences among different craft distillers.