2019 Christmas Gift Guide – The Boozehound
The best thing about buying premium, aged spirits for a Boozehound at Christmas is that they will likely be so appreciative that they will crack the bottle then and there and share some with you. It's successful gifting and a light buzz from sipping some of the world's most awarded bottles. That's what we call a win-win situation. Whether it's an aged whisky for dad to enjoy at the end of a long day or the tools for the host who can't get enough of crafting his own cocktails, our Gift Guide for the Boozehound in your life has what you need to win over loved ones this holiday season.
You'll also like:
2019 Christmas Gift Guide – The Foodie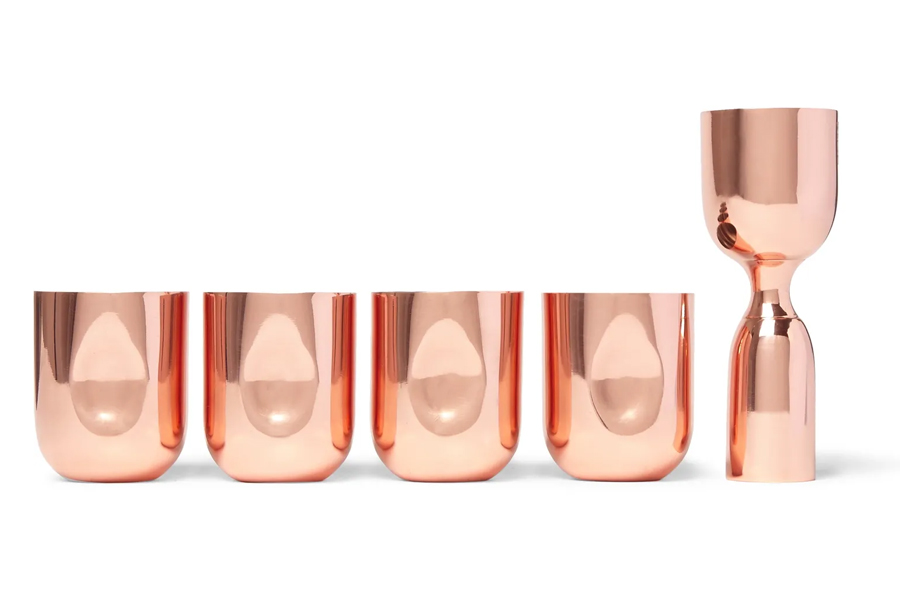 Tom Dixon Copper Plum Four Copper Shot Glasses
In Partnership with MR PORTER
This five-piece luxury shot glass set from designer Tom Dixon elevates any drinking session. Whether serving apéritifs at dinner or having a round with the boys before heading out for the night, this copper-plated set available from MR PORTER ensures the libations are served with refinement. The shot glasses can be stacked up when not in use, and come with a measure to ensure the perfect pour. – AU$161
Buy it here (AUS) Buy it here (US)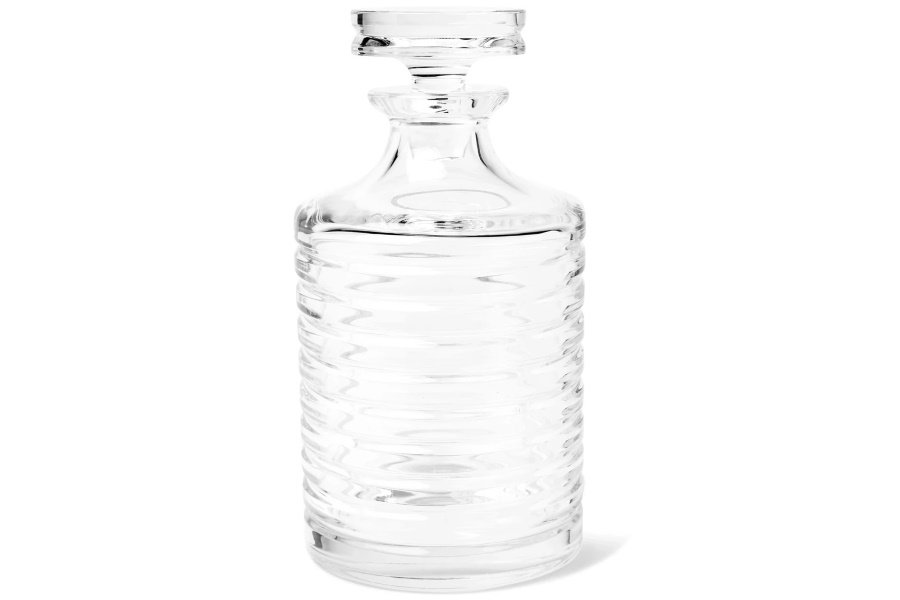 Ralph Lauren Home Metropolis Crystal Decanter
Often young wine can benefit from decanting before drinking just as this stunning Ralph Lauren Metropolis decanter gives that revered drop a visual flourish before serving. This bevelled decanter presents engine-turned grooves reminiscent of mid-century styles. It's hand-cut from lead crystal, so it will catch the light when placed on a drinks trolley or cabinet for a little awe. The presentation box makes this piece perfect for gifting. – AU$286
Buy it here (AUS) Buy it here (US)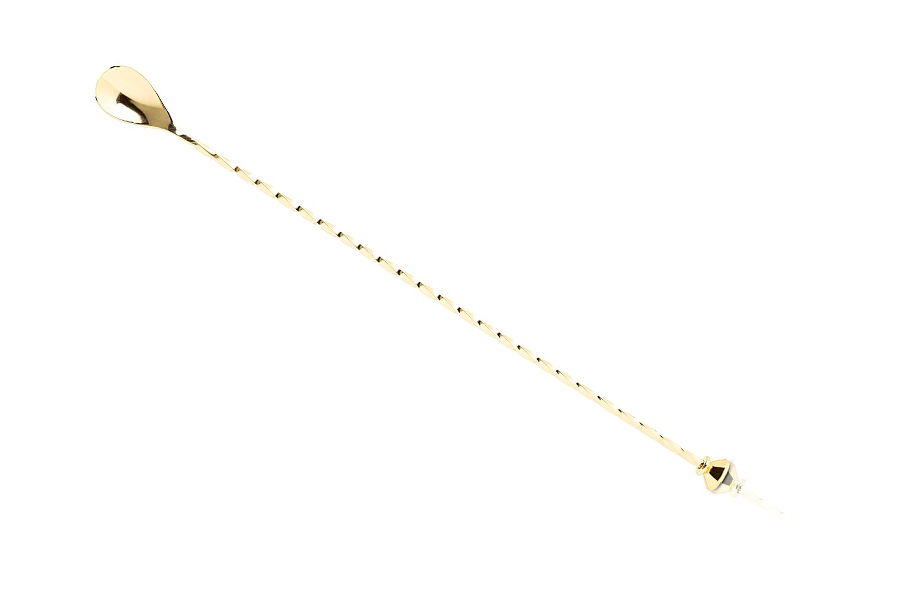 Viski Professional Bar Spoon
Constructed from stainless steel, this long stemmed spoon is perfect for the smoothest sizzling and stirring of homemade cocktails. It's precisely balanced so everyone from professionals to first-timers can effortlessly excel at mixology. The twist design of the handle adds a touch of style to the popular practice of crafting cocktails. – AU$8
Buy it here (AUS) Buy it here (US)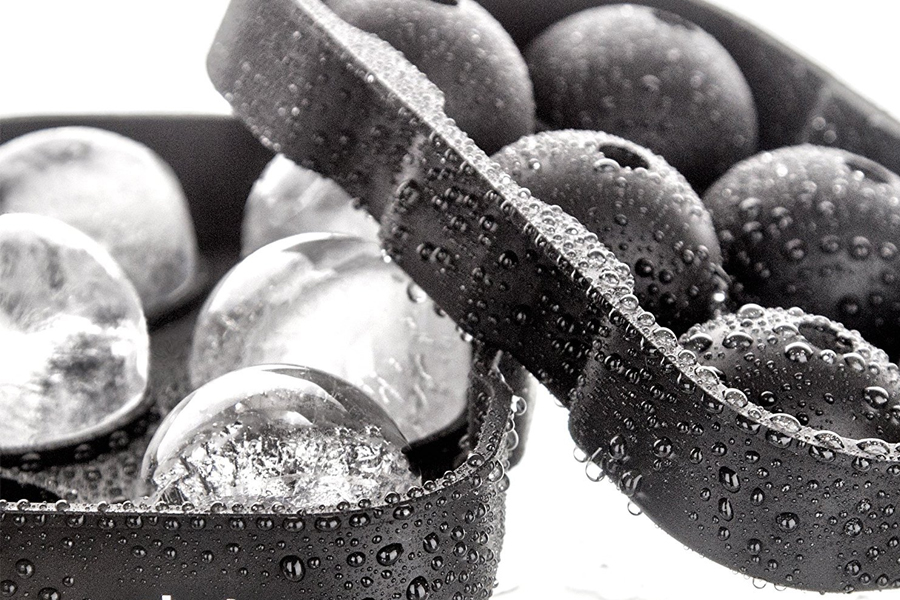 Glacio Silicone Ice Cube Trays
Slow melting ice cubes made using these Glacio trays is the way to go. They keep drinks cold without watering down the precious spirit base and concealing its unique flavour profile. Two trays are included – one for large squares and another for spheres. The ice moulds are made from silicone, not plastic so they are flexible and can be easily twisted or pushed from the bottom to remove ice cubes for a smooth release. – AU$33
Buy it here (AUS) Buy it here (US)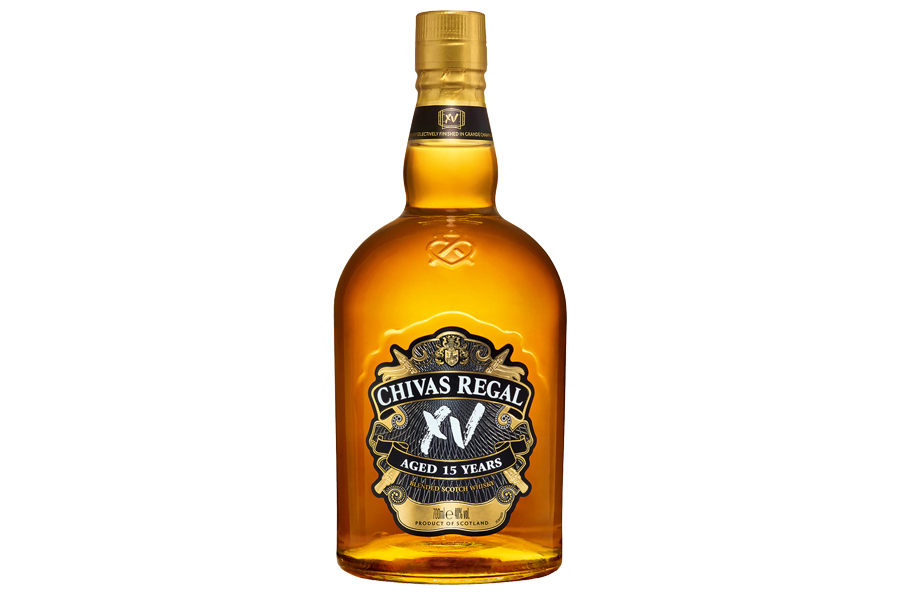 Chivas Regal XV 15YO Blended Scotch Whisky
Whisky lovers will appreciate this aged beauty from Chivas Regal that matured for at least 15 years and was finished in Grande Champagne Cognac casks before bottling. It's a luxuriously fruity and deliciously sweet drop. Amber in colour, with hints of sultana, cinnamon and cognac flavours, it's a bottle worth opening during a celebration or to top off a night out. – AU$95
Buy it here (AUS) Buy it here (US)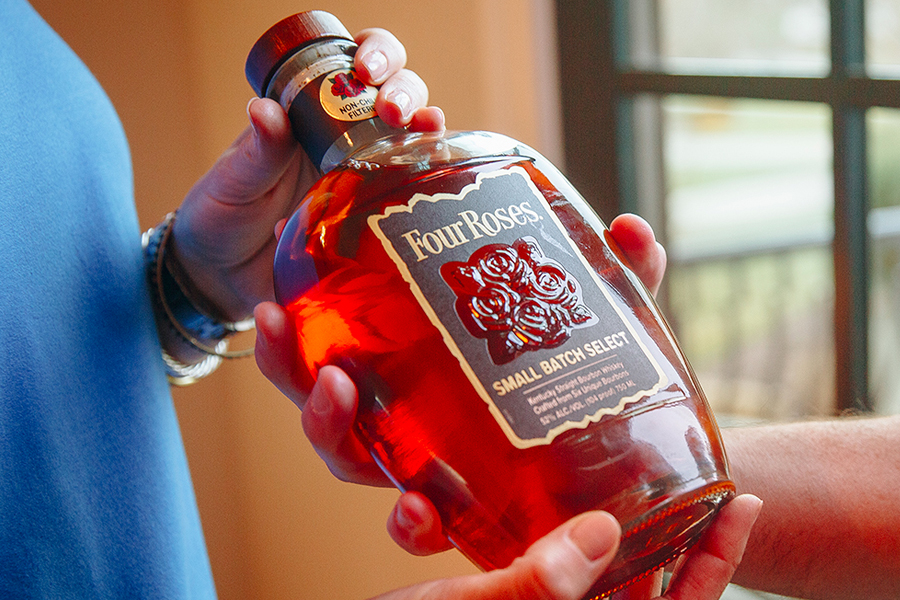 Four Roses Small Batch Select
Master Distiller Brent Elliott selected and mingled six of Four Roses' 10 Bourbon recipes, each aged a minimum of 6 years, to handcraft Small Batch Select. Non-chill filtered and 104 proof, this special release offers unique aromas of raspberries and nutmeg before apricot, berry, vanilla and light oak flavours. There are even hints of spearmint on the finish. Small Batch Select is ideal for both casual drinkers and Bourbon connoisseurs.
Buy it here (AUS) Buy it here (US)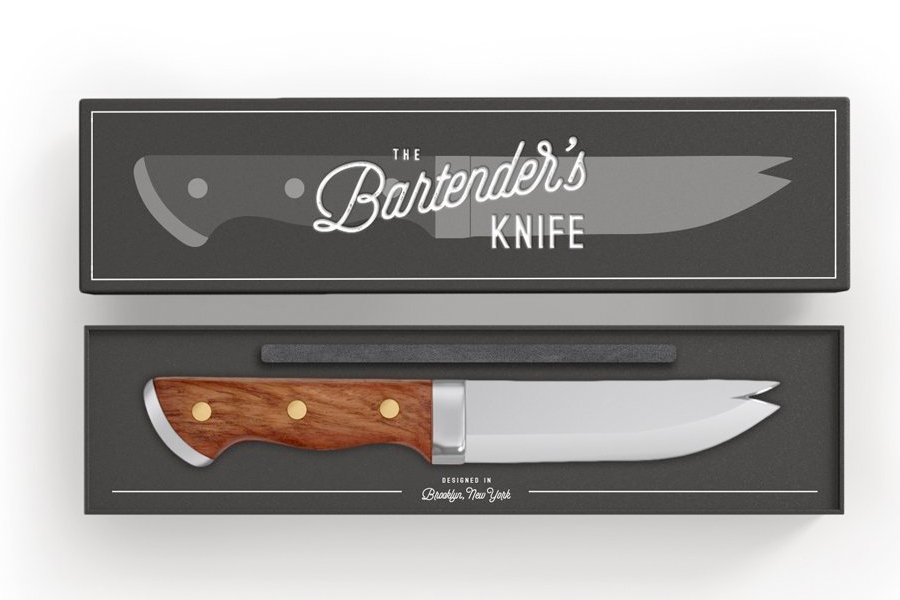 W&P Bartender's Knife
A great accessory for any home bar or liquor cabinet, the bartender's knife from W&P is a multi-purpose blade perfect for peeling, slicing, and picking cocktail ingredients. The knife is carefully crafted from hardwood, brass, and high-quality stainless steel and would pair nicely with the Viski long-stemmed cocktail spoon. – AU$48
Buy it here (AUS) Buy it here (US)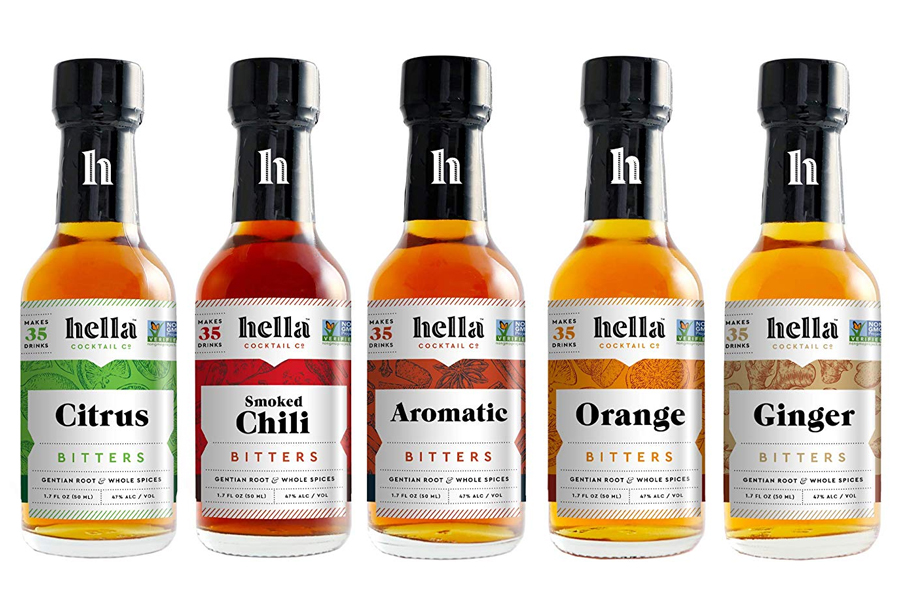 Hella Bitters Cocktail Bitters Set
This five flavour bitters collection sets any fan of mixed drinks up with what they need to create almost any classic cocktail, with unlimited potential for crafting unique drinks. Each bitters is hand-crafted with a particular spirit pairing in mind, but are also delicious and versatile so they can be used however required. The bitters set includes Smoked Chili, Ginger, Aromatic, Citrus and Orange and are guaranteed to add a gourmet touch to any drink. – AU$35
Buy it here (AUS) Buy it here (US)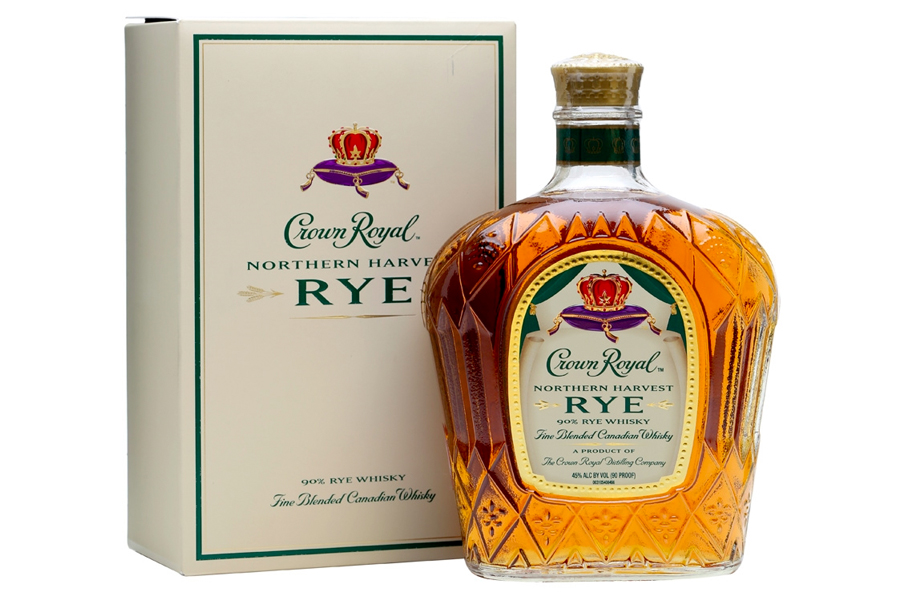 Crown Royal Northern Harvest Rye
For something different, a bottle of Crown Royal Northern Harvest Rye is bound to go over a treat and become the talking point of any drinks session. Made with 90% rye, this elegant bottle possesses baking spices, cereal and light wood aromas. The flavour profile features notes of gentle oak, rich butterscotch, spiced vanilla, and develops soft peppery notes. The finish is smooth and creamy. Ultimately, it's delicious!
Buy it here (AUS) Buy it here (US)
Lagavulin 11 Year Old Nick Offerman Edition
Ron Swanson himself Nick Offerman has partnered with legendary Lagavulin distillery to launch his own special edition scotch whisky. The whisky is called the Offerman Edition, and it's aged 11 Years. Carrying the signature Lagavulin single malt peatiness with sweet berry and orchard fruit notes, Offerman says he giggles with delight at the notion of people enjoying his limited-edition scotch. Grab a bottle or two before it's gone forever. – AU$75
Buy it here (AUS) Buy it here (US)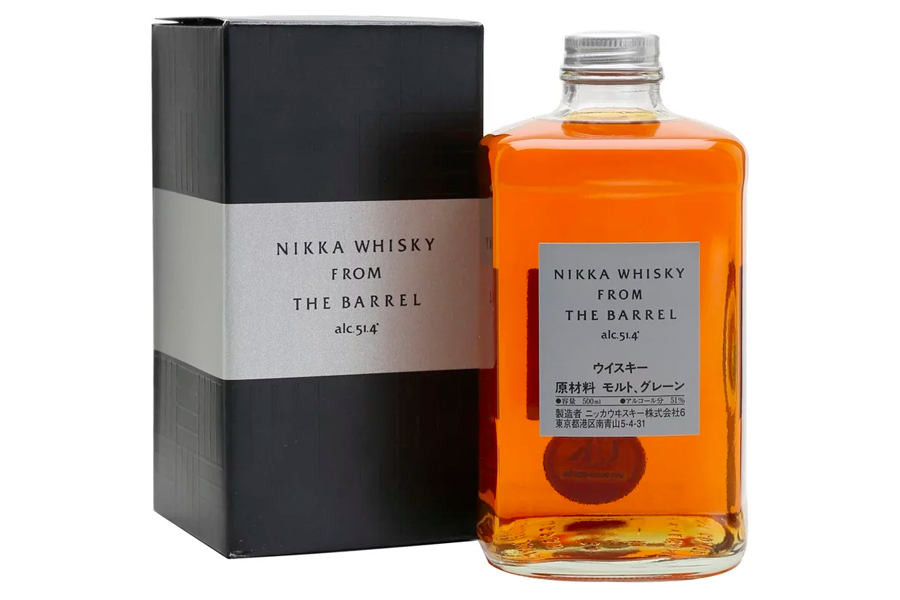 Nikka Whisky From the Barrel
Japan crafts some of the best whisky in the world and this barrel release from Nikka is no exception. This unique bottling is a breathtaking blend of malt and grain whiskies that are hand-selected, blended and then reintroduced to the cask. The result is a blend that possesses a distinctive personality characterised by solidity, depth of taste and a richly expanding aroma.
– AU$90
Buy it here (AUS) Buy it here (US)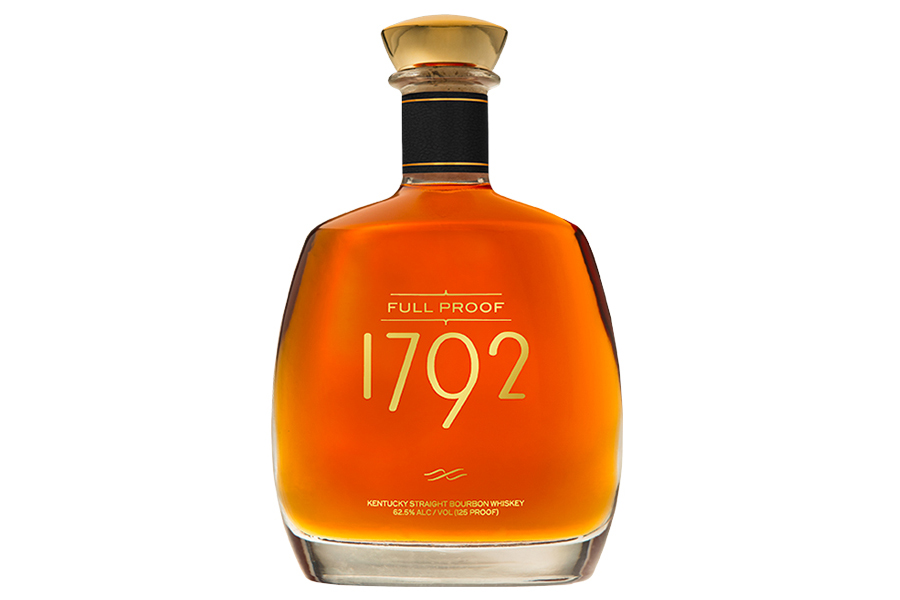 1792 Full Proof Bourbon
Bourbon insiders have long acknowledged that full proof bourbon has a distinguished and rich flavour profile. This award-winning example underwent a distinct filtering process, allowing it to maintain a robust proof for bottling. The intense flavours of deep smoke, well balanced sweet vanilla and notes of caramel make it such an interesting bourbon that one bottle won't be enough — better grab two.
Buy it here (AUS) Buy it here (US)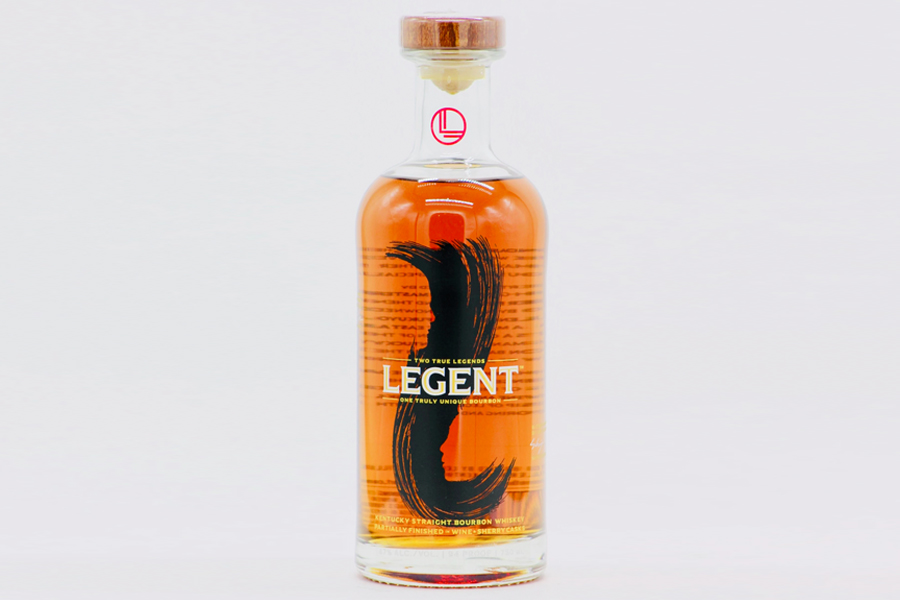 Legent Bourbon
East meets west for this unique Legent bourbon that refines the principals of the famous American style whisky. It's a collaboration between two legends: Fred Noe, Master Distiller from Jim Beam and Shinji Fukuyo, Chief lender from Japan's Suntory. Together they created a blend of several unique bourbons aged in newly charred white oak barrels and some extra aged in wine and sherry casks. The result is a rounded and balanced bourbon that's layered, complex and unlike anything you've ever tried. – AU$98
Buy it here (AUS) Buy it here (US)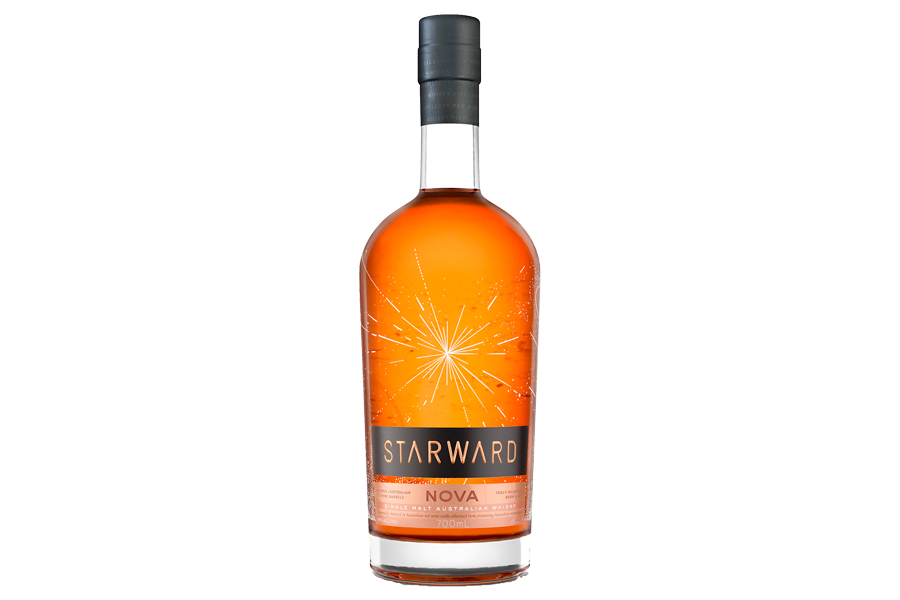 Starward Nova Australian Single Malt
Starward NOVA is a uniquely Australian whisky, expertly crafted and housed in red wine barrels, which once held Shiraz, Cabernet Sauvignon, and Pinot Noir. The red wine influence mellows out the spirit's malted barley component, cultivating light texture and prominent notes of berries and vanilla. At the finish are subtle blasts of oak and baking spice. Since its 2016 debut, the spirit has won numerous awards, including two golds at the 2016 San Francisco World Spirits Competition and "Best Australian Single Malt" at the World Whiskies Awards in 2016 and 2017. – AU$95
Buy it here (AUS) Buy it here (US)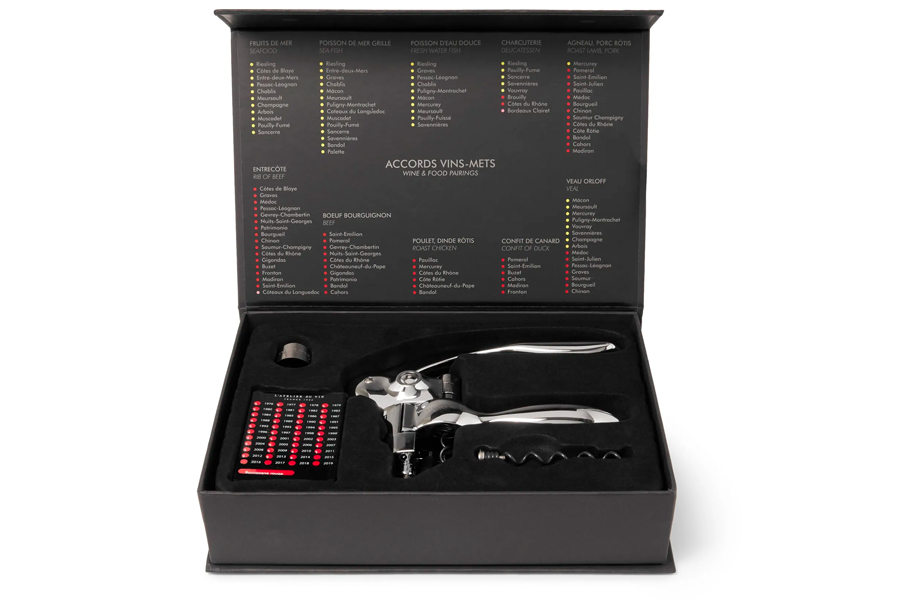 L'Atelier du Vin's sommelier set
An ideal gift for any budding wine connoisseur, the L'Atelier du Vin's sommelier set comes with a signature felt-lined wine rings to capture drips at a bottle's neck. Plus, the sturdy chrome corkscrew boasts an efficient lever mechanism and strong steel spiral for ease of use. The two accompanying pocket guides will help anyone perfect their food pairings and brush up on the best vintage years from 1976 right through to 2014. – AU$192
Buy it here (AUS) Buy it here (US)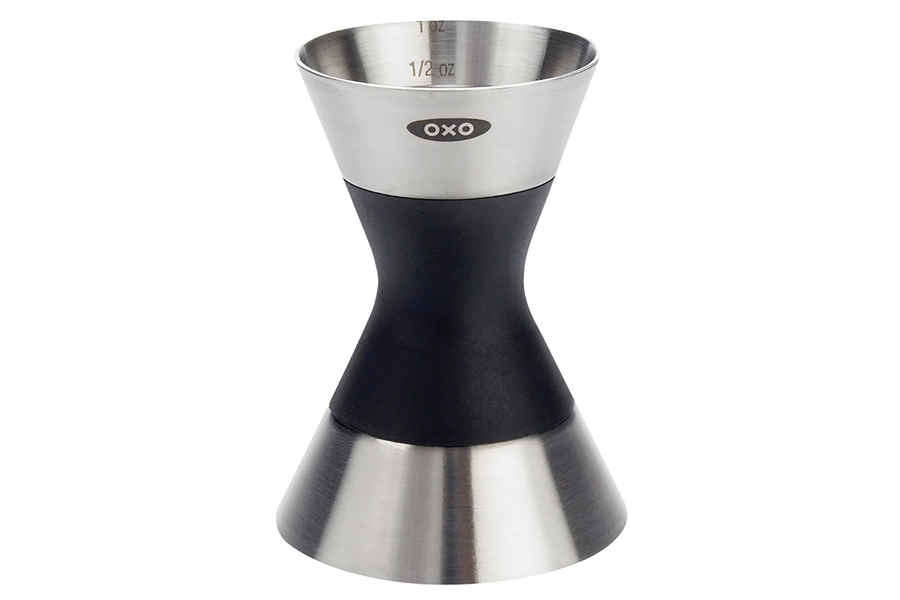 OXO Steel Double Jigger
The double-sided jigger from OXO is just a fancy way of saying measuring cup or soon but is an essential part of any cocktail set. Just like baking a cake, the success of a cocktail relies on using the correct ingredients and using the appropriate measurements – especially when making drinks for a room full of thirsty guests. This stainless steel jigger features laser-etched increments so the wannabe mixologist in your life can craft a variety of short and tall drinks and maybe they'll even share a few with you. – AU$20
Buy it here (AUS) Buy it here (US)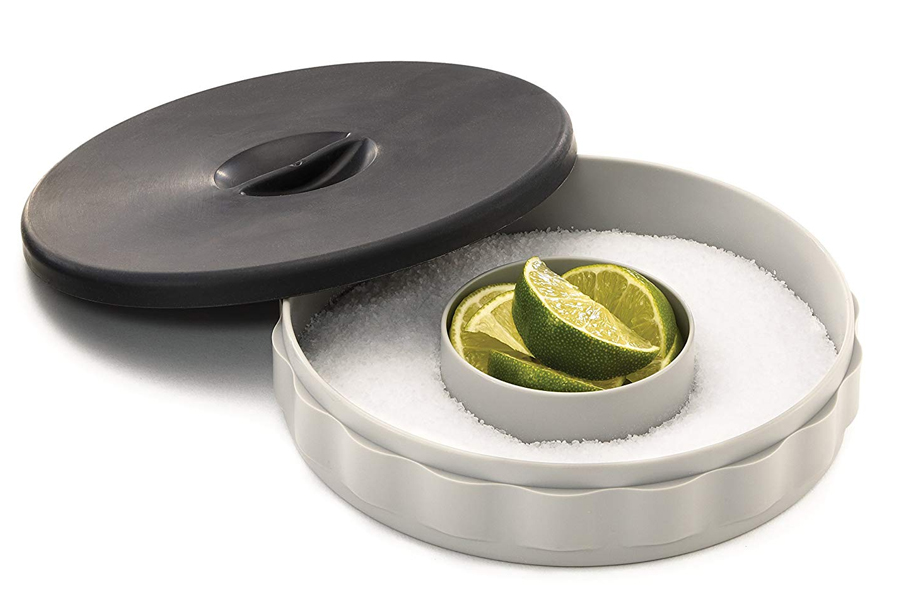 Tablecraft Glass Rimmer Set
The boozehound in your life will be preparing their favourite cocktails in style with Table Craft's 2-Piece Glass Rammer Set. The convenient, space-saving design allows for salt or sugar to be easily added to the rim of any standard size glass. The base also features an integrated storage compartment perfect for lime and fruit wedges. Delicious cocktails start with the booze but finish here with the Rammer Set. – AU$16
Buy it here (AUS) Buy it here (US)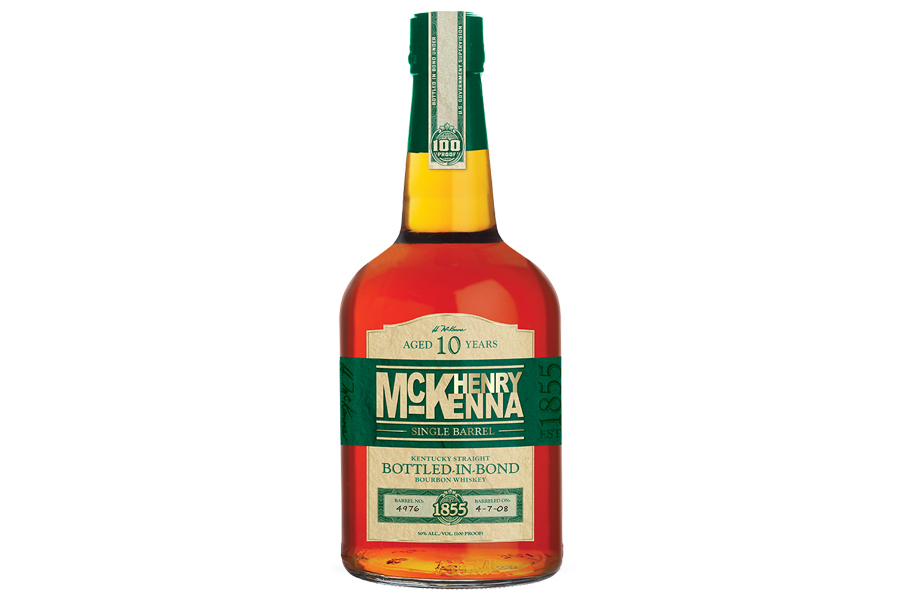 Henry McKenna Single Barrel Bourbon
Heaven Hill named this high proof bourbon for Henry McKenna, the Irish immigrant who adapted his family's whiskey recipe to work the grains he found in Kentucky. The single barrel release has earned multiple awards. It's all thanks to the lovely vanilla, caramel, oak, and light herbaceous aromas, smooth oak, sharp spices and honey sweetness before the long, sweet and spicy finish. Aged for ten years, there's no reason to look beyond what was selected the Best Bourbon of 2019 at the SF World Spirits awards.
Buy it here (AUS) Buy it here (US)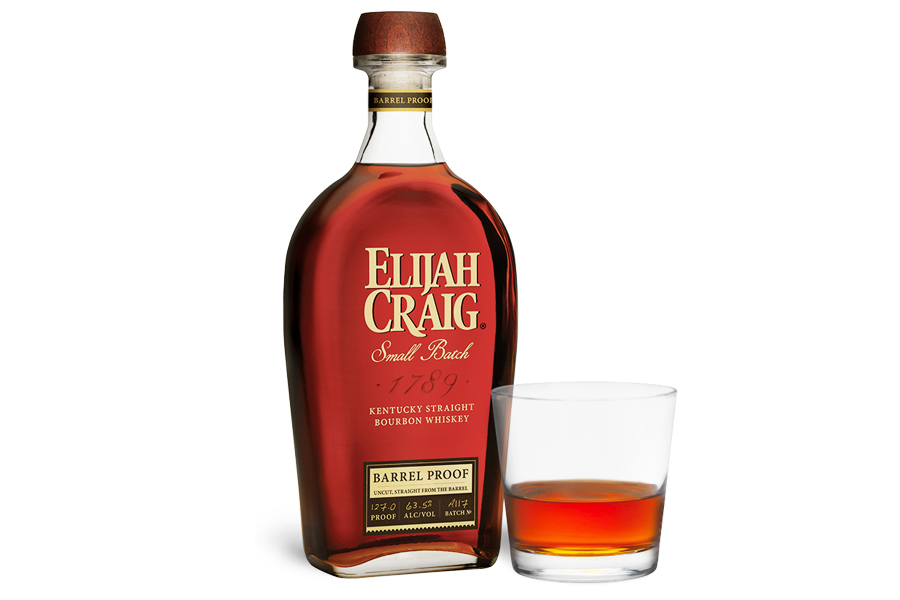 Elijah Craig Barrel Proof Bourbon
Barrel Proof bourbon from Elijah Craig is bottled uncut, straight from the barrel, and without chill filtering, so boozehounds can experience it the same way as the Master Distillers when they sample straight from the barrel in Kentucky. With an abundance of awards including 2017 Whisky of the Year, bourbon fans can experience a nose of caramel, toasted oak, apple and orange before vanilla, butterscotch, black pepper and cinnamon flavours. The finish is a nicely layered mix of all characters that fade then slowly linger. –
Buy it here (AUS) Buy it here (US)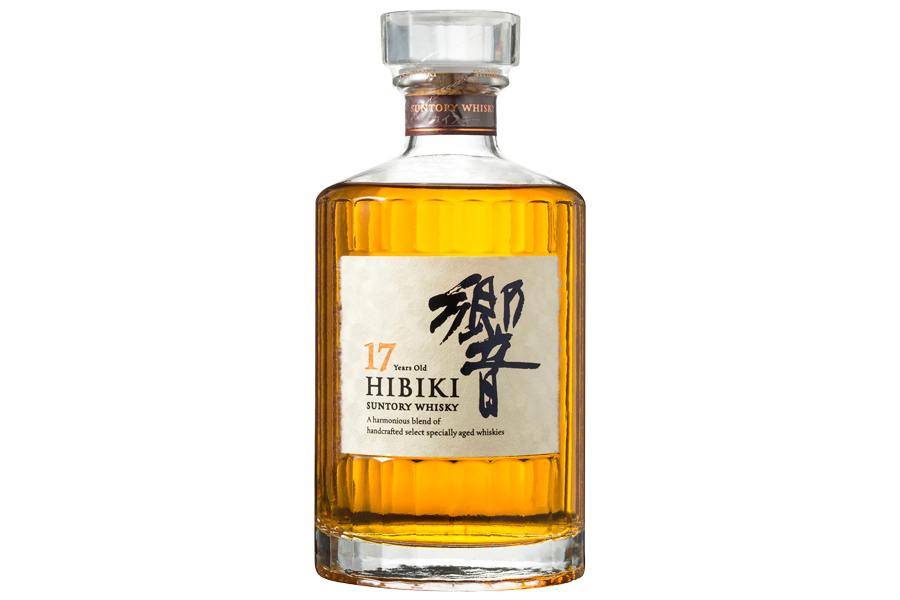 Hibiki 17 Year Old Japanese Whisky
Throw the budget out the door and impress the hell out of someone with a bottle of Hibiki 17-Year-Old whisky. It's guaranteed to have a profound effect on whoever receives it. This 5 x Gold medal winner is produced with a combination of grain whisky and premium malts from the Yamazaki and Hakushu distilleries, which are often aged in very rare Japanese oak. The whisky is elegant and poised, slowly revealing a clear yet complex equilibrium. The bottle itself is a thing of beauty, with 24 faces, reflecting each of the seasons of the old Japanese Lunar calendar. – AU$500
Buy it here (AUS) Buy it here (US)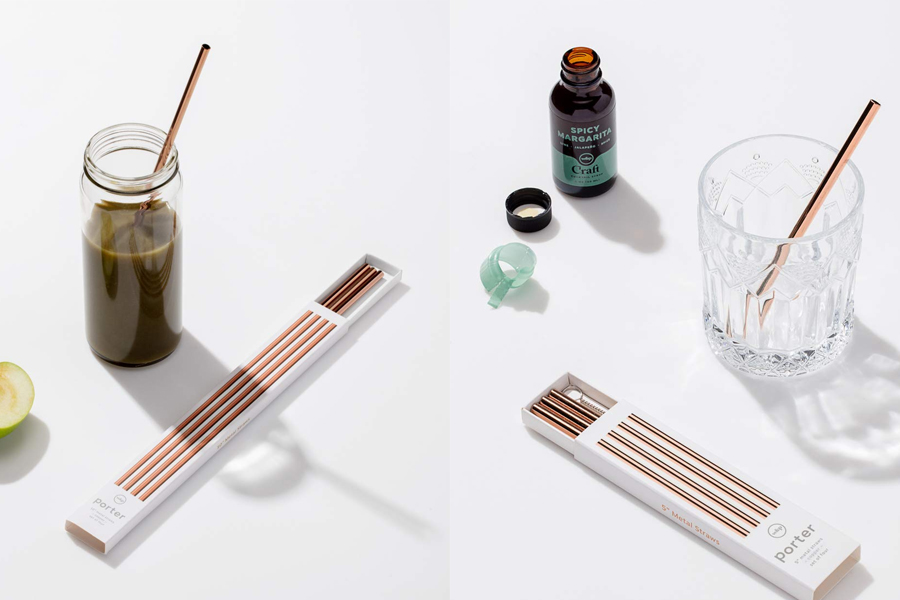 W&P Porter Reusable Straws
Crafted from lasting stainless steel, these reusable metal straws are the perfect accessory for everyone who enjoys a cocktail or two and understands the importance of sustainability in 2019. It doesn't matter where they are, packing one or two of these ingenious straws will save on unnecessary waste. Except for the airport – the metal straw's one weakness. The straws are 10 inches long and available in silver and copper colours. – AU$29
Buy it here (AUS) Buy it here (US)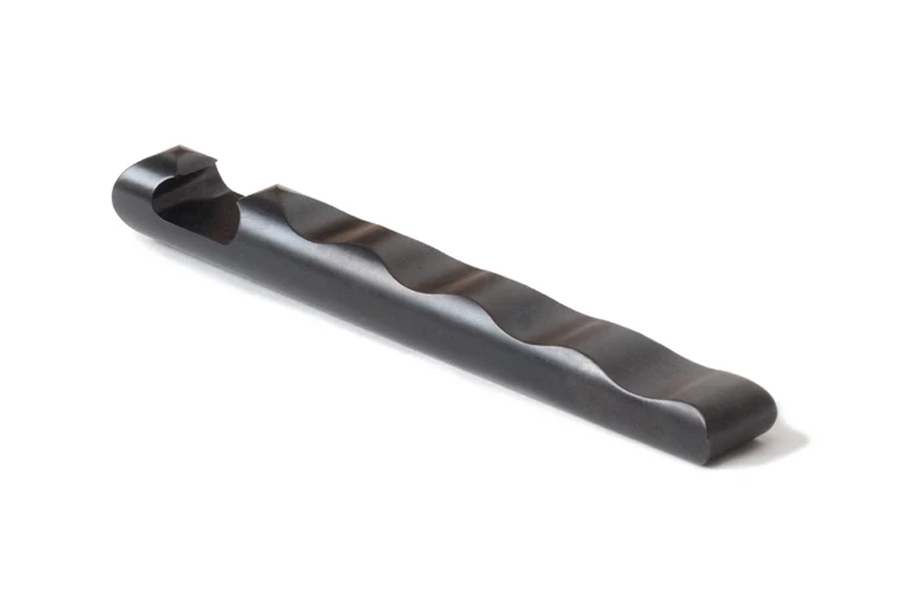 Craighill Ripple Bottle Opener
It's near impossible to enjoy a beer or two without a quality bottle opener. Thankfully, this household and everyday necessity is made from solid stainless steel designed to last the test of time and is a work of art made to be displayed – even when not in use. Ideally pocket-sized at 7 inches, this accessory is a minimalist marvel perfect for folks who appreciate the opener's unique combination of style and functionality. – AU$44
Buy it here (AUS) Buy it here (US)
More Gift Guides:
2019 Christmas Gift Guide – The Tech Head
2019 Christmas Gift Guide – Luxury Lover
2019 Christmas Gift Guide – The Handyman
View All Our 2019 Christmas Gift Guides