Meet The Gladstone Axe, Your New Favourite Blended Scotch Whisky
In Partnership with The Gladstone Axe
Have you heard of William Gladstone? If you enjoy classic Scotch whisky, you have him to thank. It was Gladstone who signed the important Spirits Act of 1860, allowing for the blending of Scotch whisky for the first time and establishing the industry as we know it to this day. Oh, and did we mention he was a four-time Prime Minister and devout axe enthusiast? A new label bearing both his name and his passion took all this into consideration when crafting 100 per cent malt, easy-drinking whisky for modern drinkers. Meet The Gladstone Axe.
Gladstone was the people's William and The Gladstone Axe is the people's whisky. Their journey starts with a selection of malt whiskies from 14 different Islay and Highland distilleries, which they blend together to supremely drinkable results. This is high quality at a terrific price and it goes down smooth whilst imparting all kinds of flavour along the way. Try it neat, on the rocks, or in your next classic cocktail (or all of the above) to best reap its conspicuous versatility.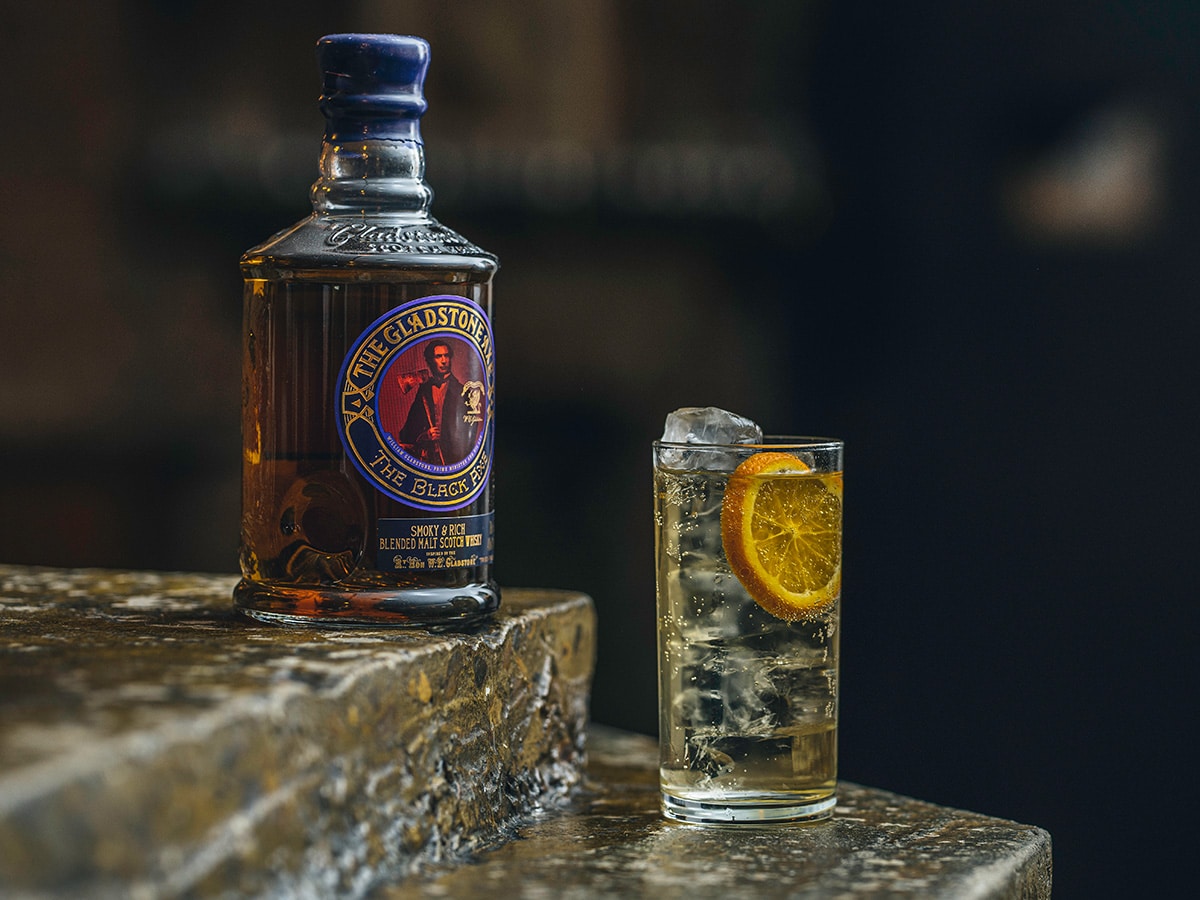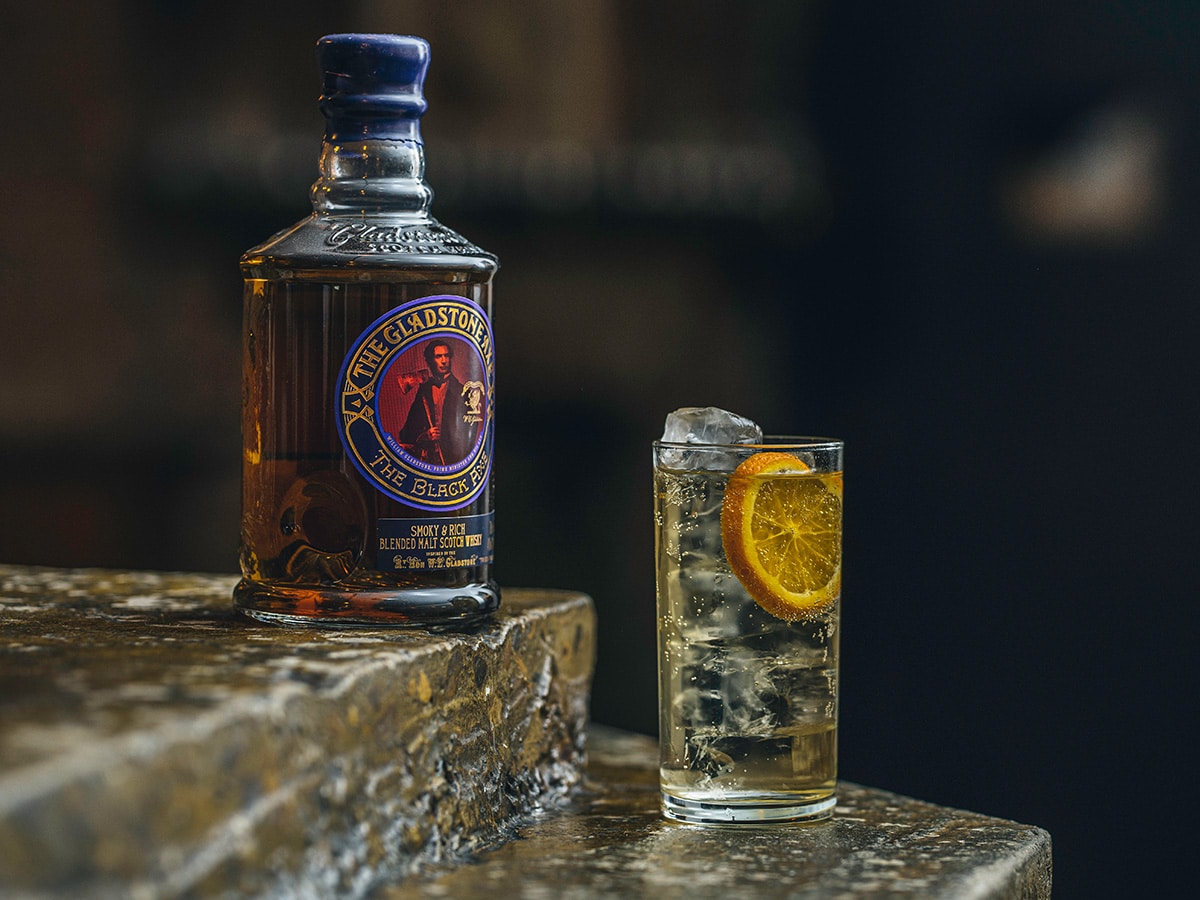 The Gladstone Axe currently offers two flagship expressions: American Oak and The Black Axe. Both are blended and aged to perfection, and respectively presented in an unmistakable bottle. Whether you're new to whisky or a seasoned drinker, prepare for a glorious interplay between signature flavours, the kind that you'd expect to find in some of the world's best Scotch whiskies. Here's a closer look: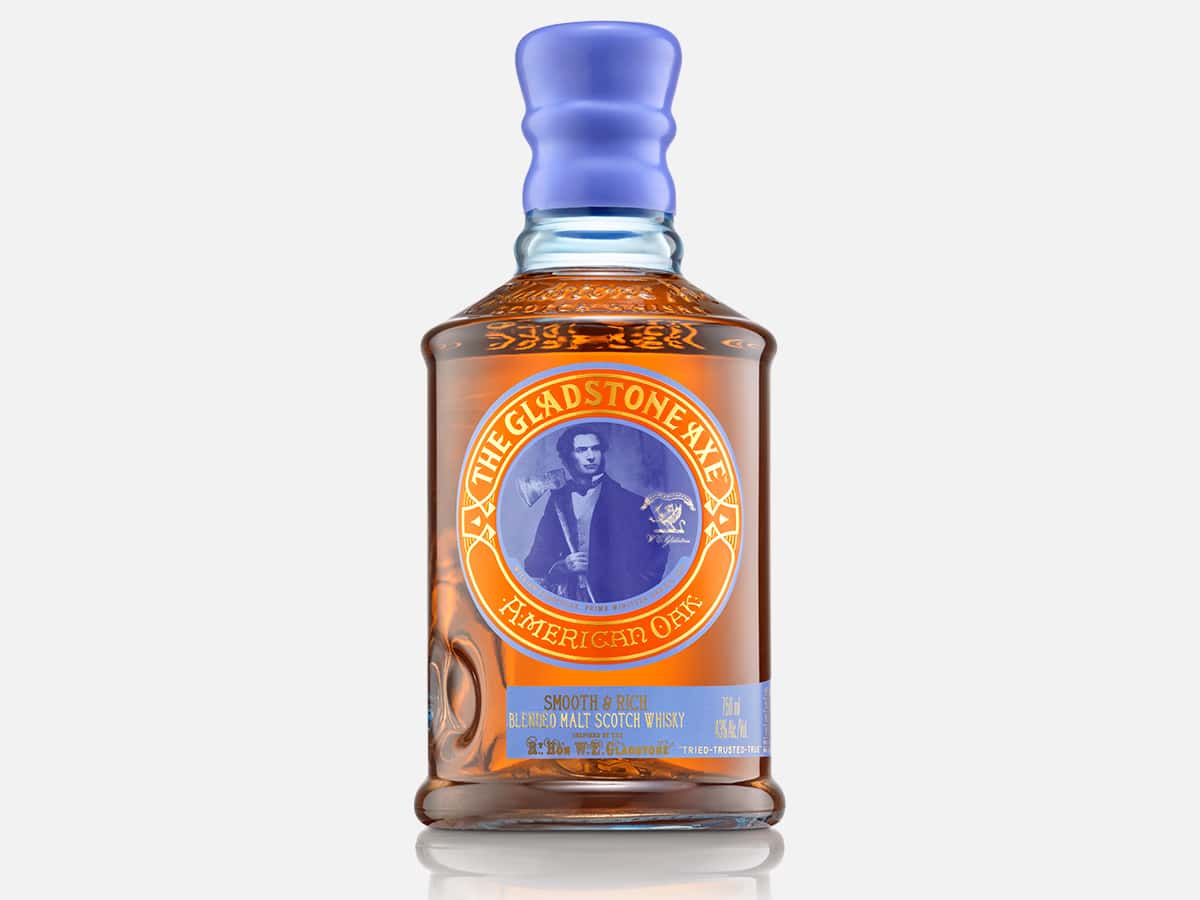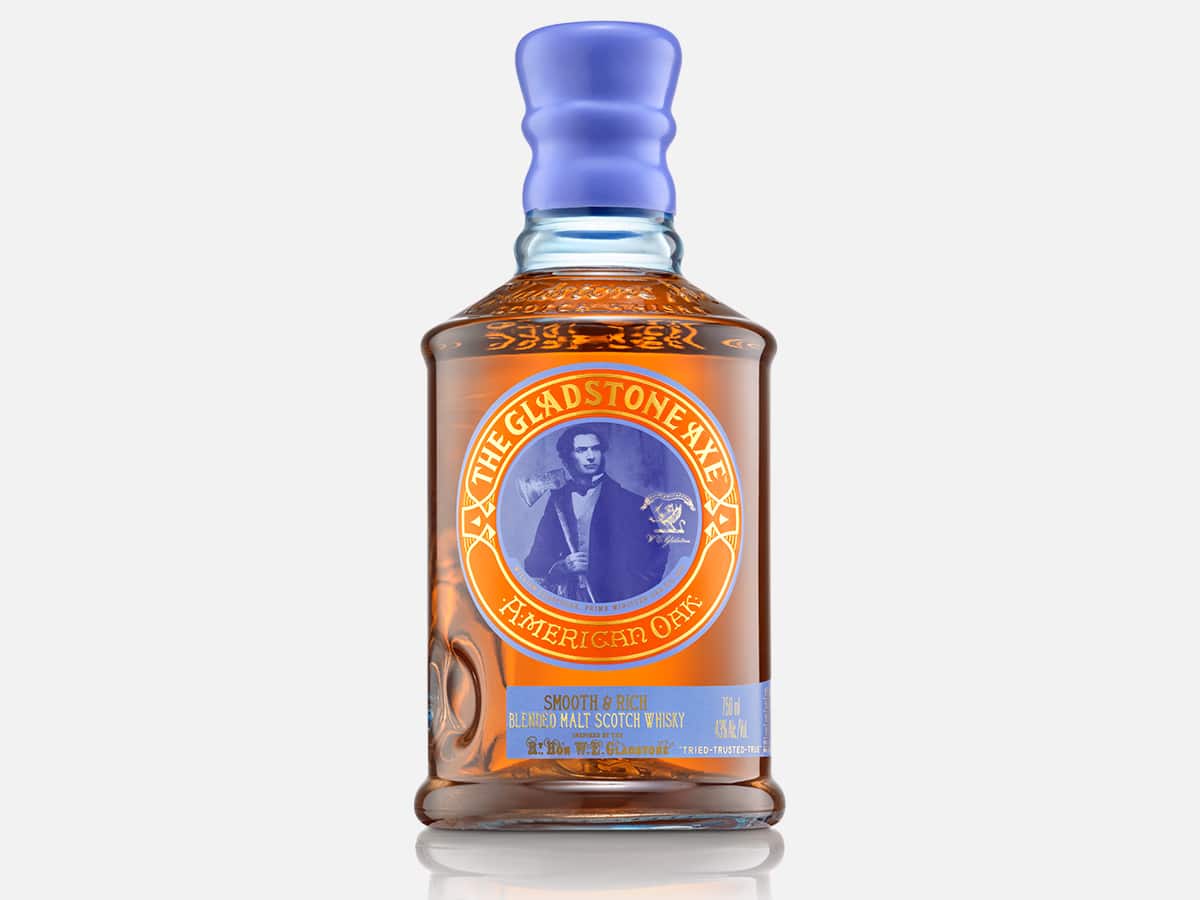 American Oak
This chestnut-coloured whisky culls from a selection of 14 unique single malts, which are expertly blended and then aged in ex-bourbon barrels. Made from 100 per cent malted barley, it delivers a luscious nose of vanilla, fruit, and spice. The taste is mellow in essence but similarly chock full of vanilla sweetness and apple spice, with traces of oak. Highly sippable, American Oak is also an ideal mixer.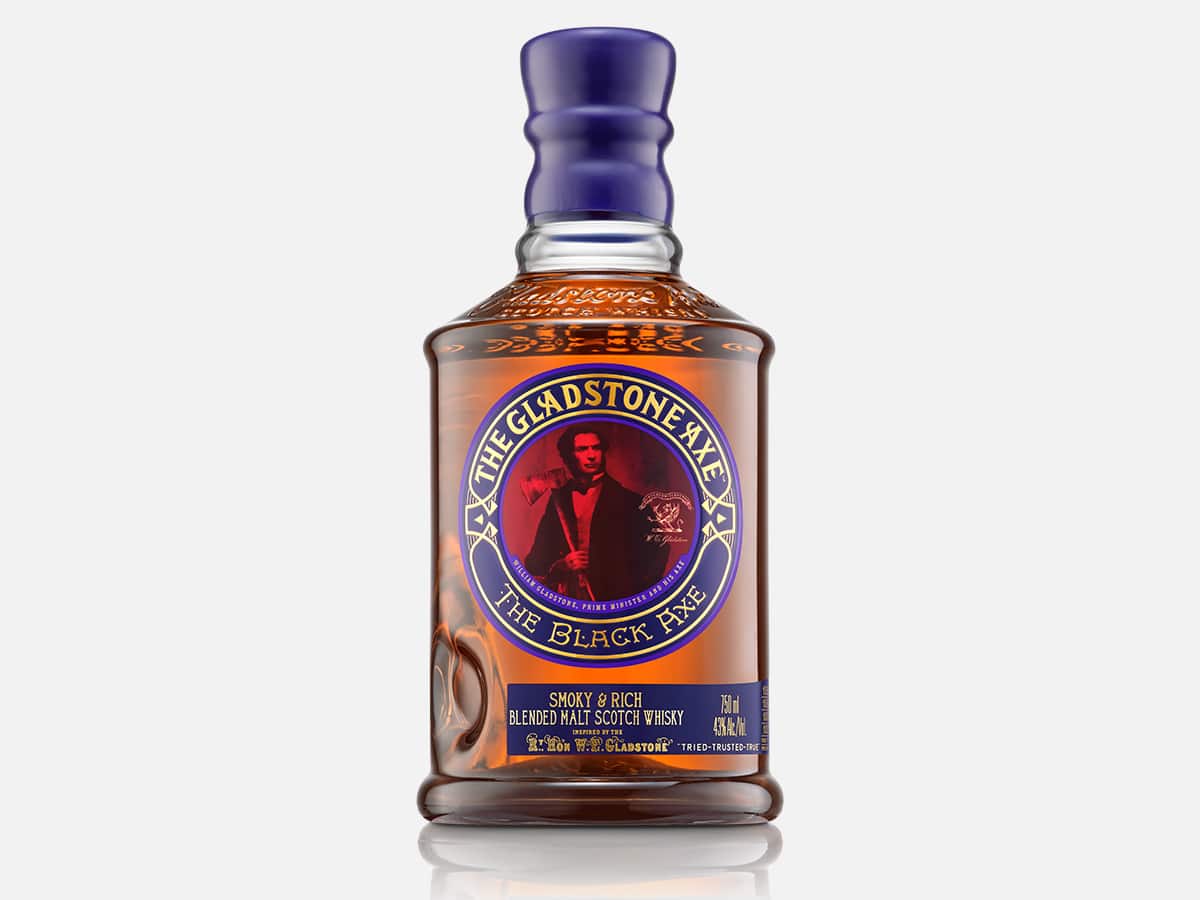 The Black Axe
Here we have another easy-drinking, mixable Scotch that spent some quality time in ex-bourbon barrels. It blends traditional single malts with a selection of Islay malts, hence the smoky accents on its otherwise classic profile of vanilla, spice, and stone fruit. William Gladstone himself would be proud!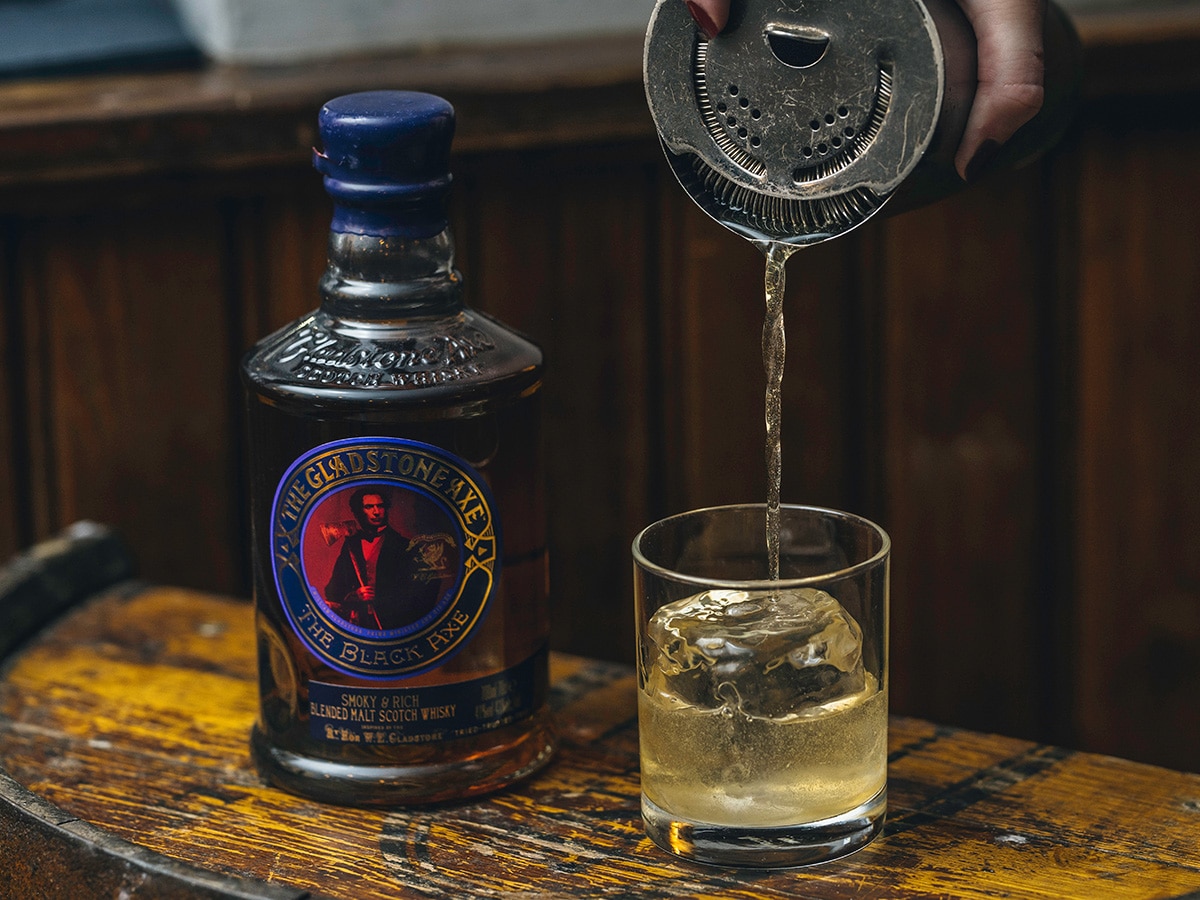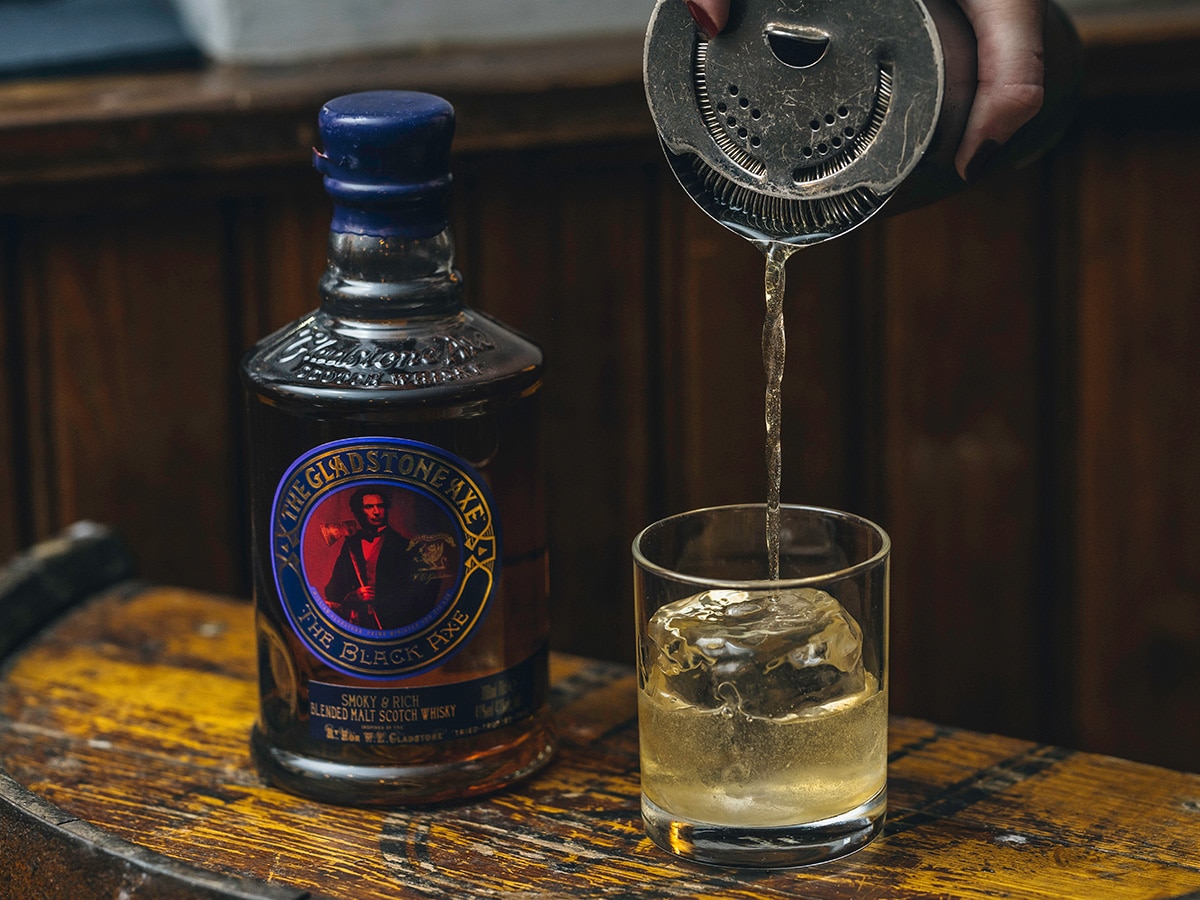 A new-age whisky for the modern drinker, The Gladstone Axe nevertheless tells a story nearly two centuries in the making. Gracing each bottle label is William Gladstone himself, holding a trusty axe across his chest. Then we have the liquid inside, which blends output from 14 Islay and Highland distilleries throughout Scotland to offer balanced notes of sweetness, spice, and fruit (along with hints of smoke in The Black Axe expression), all at an impeccable price point. For discerning whisky drinkers and new ones alike, this is the latest must-have addition to your liquor cabinet. And so the Gladstone legacy continues.