Southern Comfort Black Makes Whiskey Approachable
Sweet and intoxicating American whiskey-based beverage purveyor Southern Comfort has jumped on the spiced-booze bandwagon, rolling out a new blend that's big, bold and black.
Southern Comfort Black is developed from a blend of whiskey sourced from Sazerac's North American reserves. It has a robust whiskey-forward profile with subtle spice and fruity accents designed to make the taste of whiskey approachable.
"We see Southern Comfort Black as staying true to its origins by producing a whiskey that is both authentic and approachable for discerning Australian whiskey drinkers especially for those who like their extra-smooth whiskey bold, with a hint of spice," says James Johnstone, Senior Brand Manager, Southern Comfort.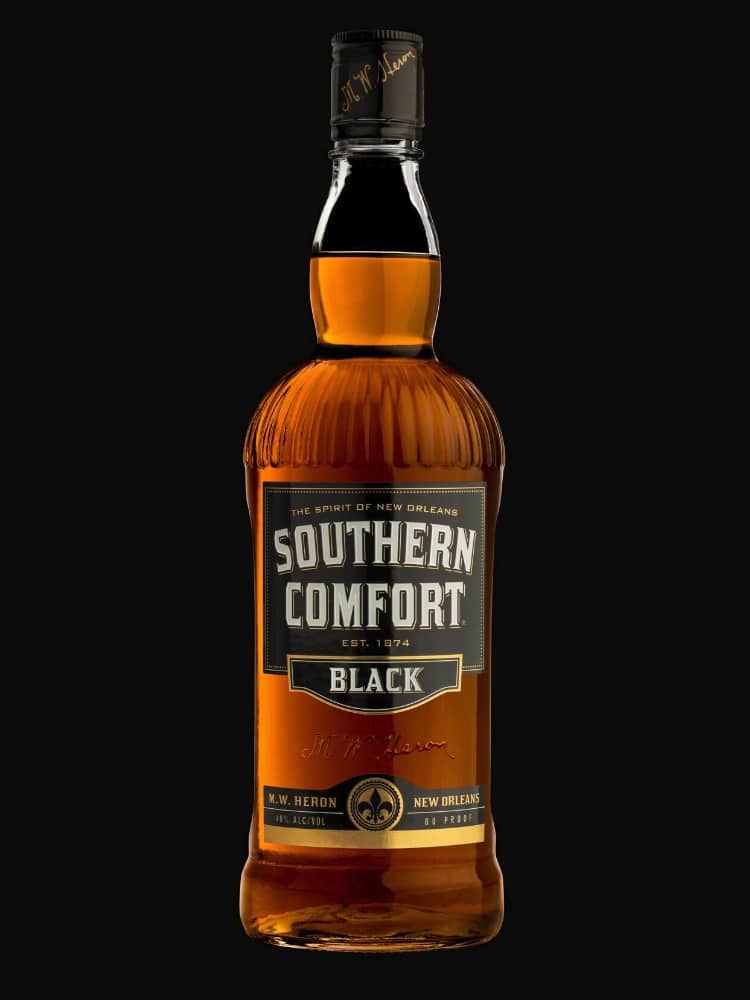 Southern Comfort Black | image: Supplied
On the nose, Southern Comfort Black is spicy and sweet with caramel, hints of cinnamon and vanilla, whiskey, spice and cereal sweetness. On the palate, you can taste the sweet, mellow and spice at the forefront, with hints of brown sugar, toffee, sweet oak, vanilla and of course whiskey cues. To finish, the drink has good length, with sweet spices, cinnamon gum, whiskey and toffee.
Southern Comfort Black is described as full flavoured and sessionable. Try it neat, on the rocks, in a classic cocktail or the Southern Comfort Black 6% RTD.
"The bourbon category has changed, Australians are looking for brands with provenance, authenticity and premium blend options – Southern Comfort Black answers these requirements and puts whiskey right back at the heart of the brand," adds Johnstone.
Southern Comfort Black is available now. You can pick up a bottle or 4 pack from Dan Murphy's.
In other booze news, Archie Rose Releases Harvest 2019 Poorman's Orange Gin is the new kid on the block. Plus our Spirit of the Month for March '18 is Talisker 43-Year-Old Xpedition Oak is Inspired By a 3,264-Mile Journey