The Macallan Harmony Collection: Rich Cocoa Release
For single malt collectors, aficionados and those who just like to indulge in the occasional tipple, there is rarely anything considered as smooth or balanced as The Macallan. But this isn't to say that The Macallan isn't stoked with flavour. Consider their latest series. Focusing on flavour profiles that find inspiration around the world, the first Macallan Harmony Collection: Rich Cocoa is a single malt that can be characterised by its deep, dark chocolate profile.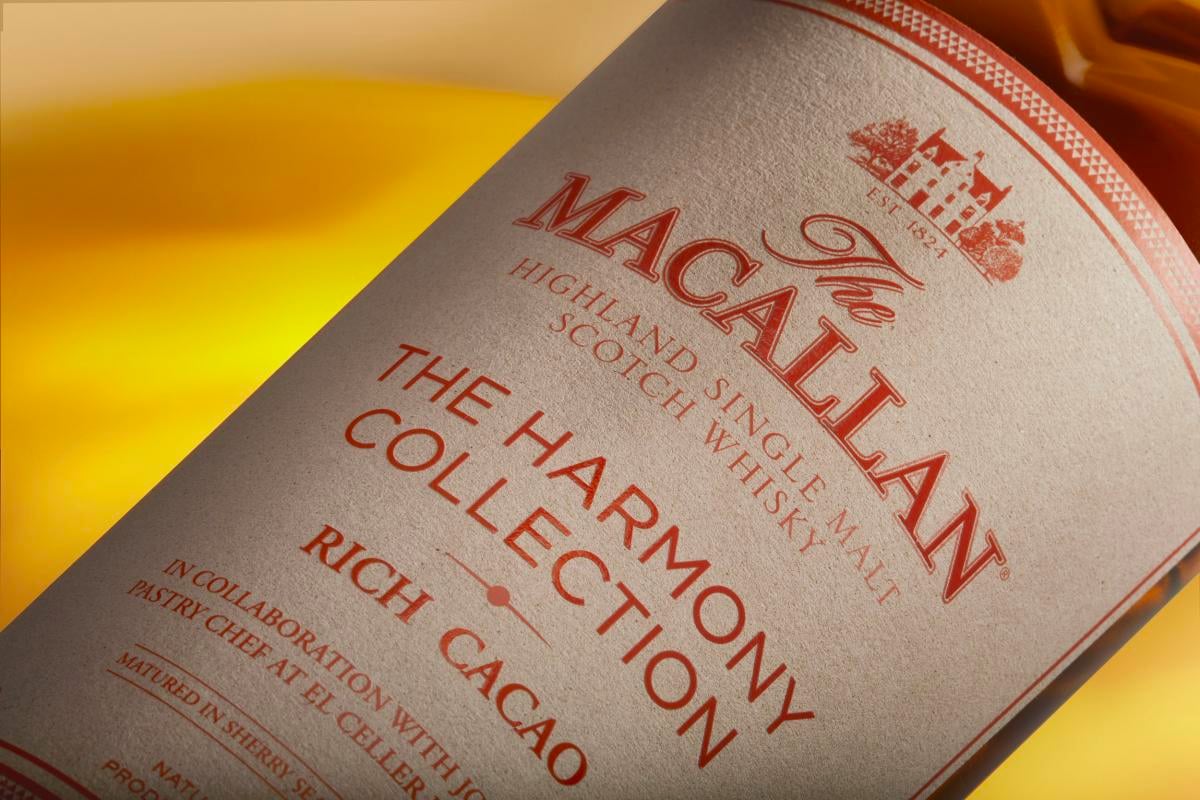 Born from a harmonious union of European and American oak casks, this rich single malt whisky pairs in perfect harmony with a selection of fine chocolates for an elevated tasting experience. A perfect imbibe for that after-dinner treat.
It's no surprise that chocolate and whisky go great together. Many whiskies feature hints of chocolate within their complex profiles, but this dedicated expression from The Macallan takes the single malt to different levels. Each is presented in a 100% recyclable gift box made using discarded husks from cacao pods – nice touch – The Macallan Harmony Collection: Rich Cocoa will be at very limited availability. Our current guess shows each bottle retailing for USD$160.
If you're interested in reading more about the Harmony Collection or investigating The Macallan's fascinating collaboration with Jordi Roca of Casa Cacao fame, head over to their site to read more.