The Macallan Welcomes $14,000 M Copper Edition into the Iconic M Family
One of the world's most distinguished and historic distilleries, The Macallan continues to churn out exceptional single malts through both its core range and limited edition releases. The luxurious M Collection falls into the latter category and pays homage to the mighty Six Pillars, i.e. the foundational tenets that guide the distillery's production from one season to the next. Each whisky that makes up part of this special family respectively honours the principles of Natural Colour, Mastery, Curiously Small Spirit Stills, The Estate, Exceptional Oak Casks, and Sherry Seasoning. Experienced drinkers might recognise M and M Black—two previous Scotch releases now available in its latest editions—but the M Copper is a brand-spanking new beast.
RELATED: The Macallan Unveils World's Oldest Whisky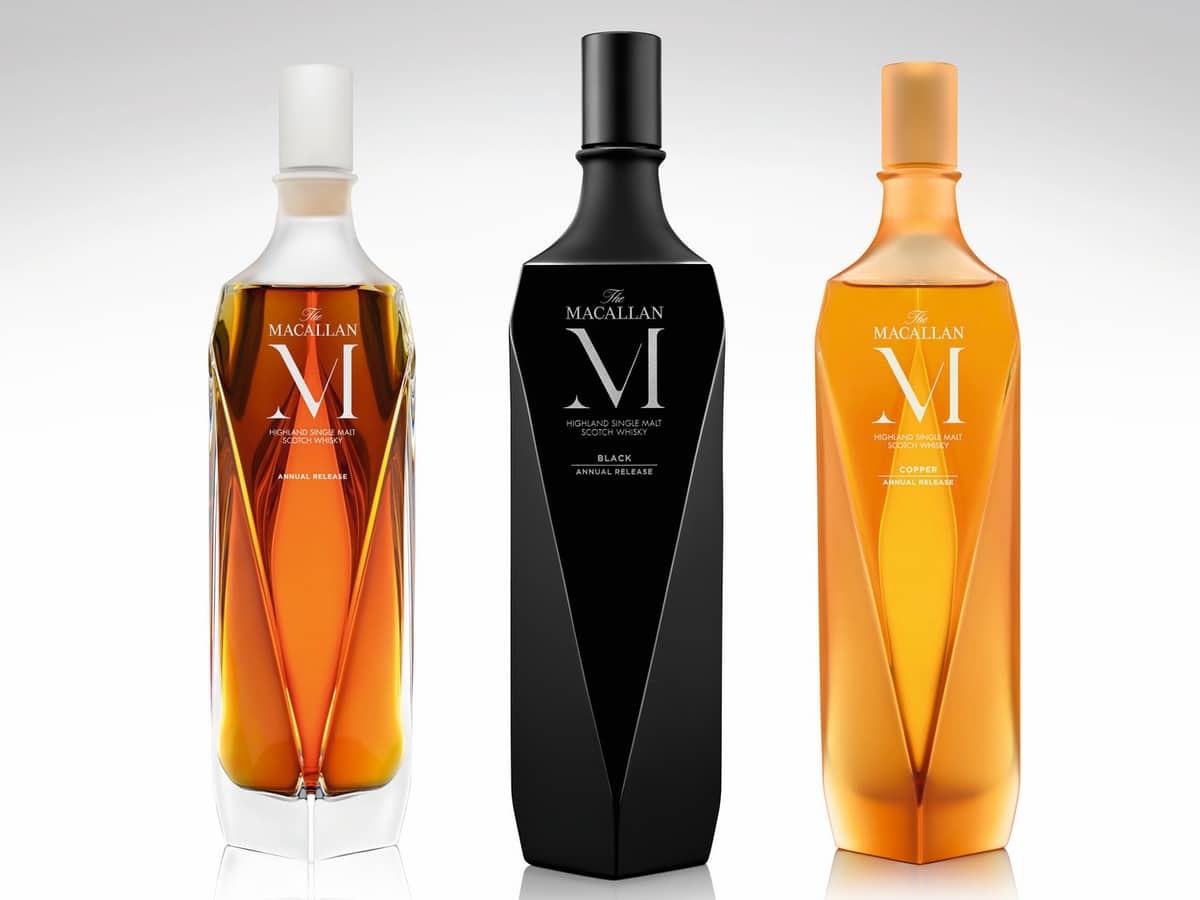 Whereas The Macallan M honours Natural Colour and M Black stands for Mastery, the new M Copper pays tribute to the Curiously Small Spirit Stills that the brand has used since its founding in 1824. Forged from trusty copper, these unique stills remain absolutely vital to the quality, flavour, and distinction of the spirit it produces. They also represent a pivotal moment in history, when The Macallan stuck to its high-quality standards whilst various competitors moved on to larger copper stills with bigger outputs. From then to now, the calculated design approach has yielded a rich and robust distillate, brought further to life by 100 per cent natural ingredients and signature sherry-seasoned oak casks.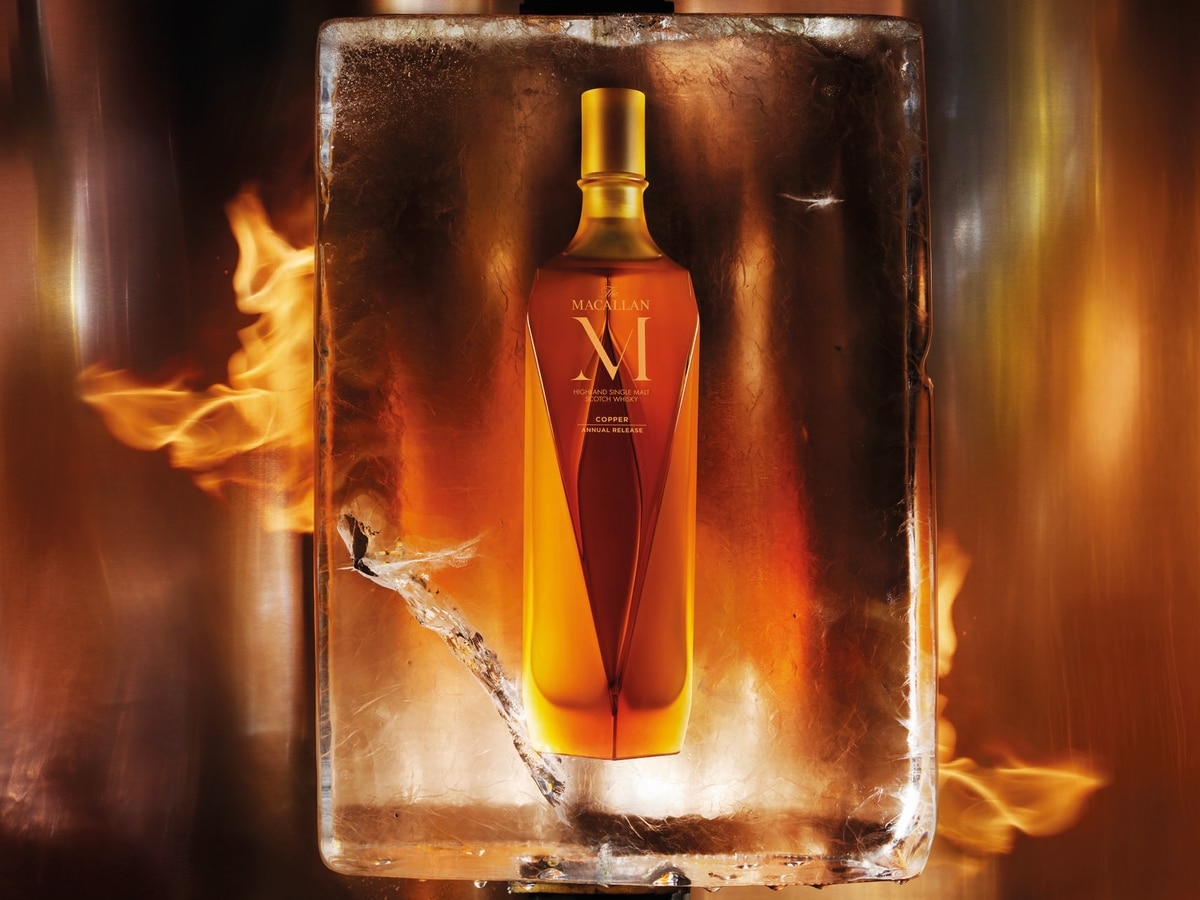 To consider The Macallan's lasting legacy is to immediately deduce that the right choice was made in sticking with smaller stills (curiously smaller, if you will). The new M Copper 2022 brings that heritage into focus at first glance, putting whisky of a natural, spun gold hue inside a handcrafted Lalique copper-coloured crystal decanter. Pop the top and you're greeted with an enticing nose of banana, orchard fruit, malty biscuit, dense marshmallow, sweet vanilla, and citrus lemon accents. On the palate are notes of caramelised banana, pear, and sherbet along with the gradual progression of malted barley and oak spice. Toasted oak carries through to the finish and leaves a long trail of smooth flavour in its wake.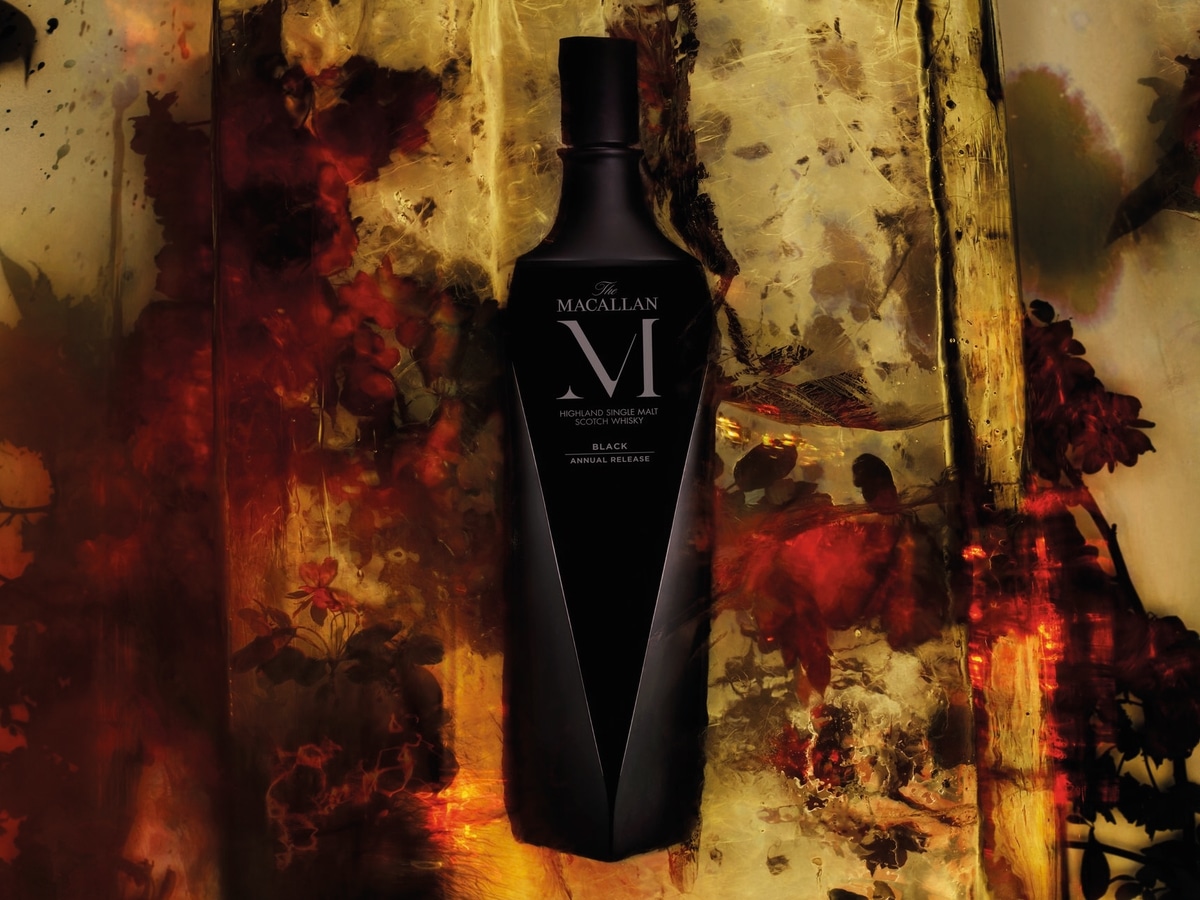 The Macallan M Copper 2022 Release is bottled at 42 per cent ABV and is one of three new M Collection expressions to arrive this year (so far). Also available is The Macallan M 2022 Release, a 45 per cent ABV stunner that opens on a leathery nose of sweet black cherry and chocolate, followed by the taste of creamy chocolate orange with herbal overtones and hints of wood spice, and a decadent finish of dark chocolate and dried fruit. Then we have The Macallan M Black 2022 Release, which is bottled at 46 per cent ABV and overloaded with notes of candied citrus, honeyed fig, dark chocolate, and spiced ginger, giving way to a long and peaty finish.
---
Featured Video from Man of Many
---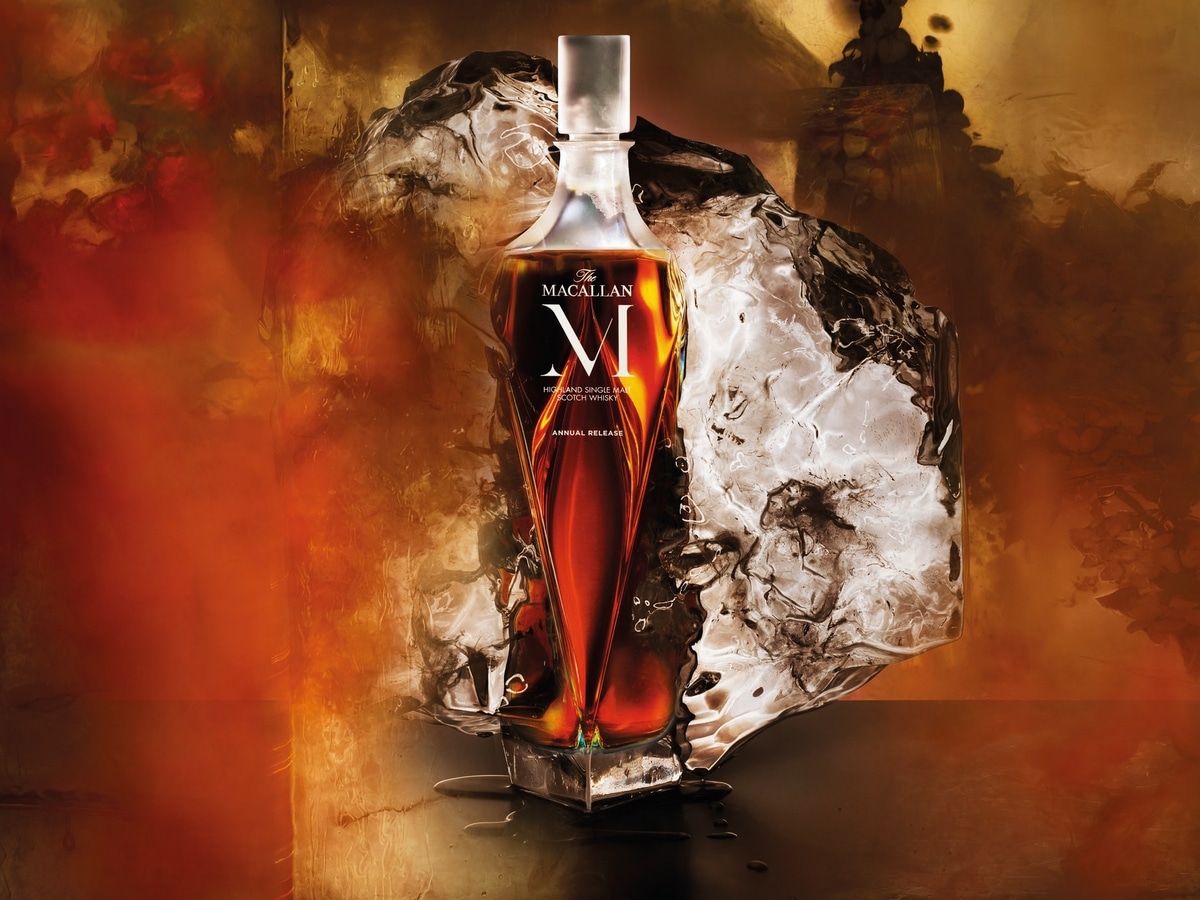 The M Collection's decanter-style bottles were designed by legendary creative director Fabien Baron, who enlisted French crystal maker Lalique for their construction. Each one features six facets and impeccable clarity so as to visually render the acclaimed Six Pillars. The sustainably-sourced outer packaging in which they're encased likewise represents the Six Pillars. These limited-edition single malts are currently available worldwide in both domestic and travel retail markets, including The Macallan Estate, The Macallan Airport Boutiques, selected luxury hotels and bars, and premium retailers around the world and are priced at approximately USD$14,000.
---
Featured Video from Man of Many