Feel-Good Friday: 27 October 2023 – Gone Fishin'
The world seems to have gone wild – whales are bodyslamming surfers, golf courses are getting nuked, and Tom Cruise is even hitting the brakes. Amidst the chaos, there's a glimmer of hope: iconic families are uniting in the name of love. And guess what? We've found the perfect wedding suit for the occasion. This week has been a whirlwind, and we've all been struggling to make sense of it.
Thankfully, Feel-Good Friday is back, bringing with it a wave of positive energy to restore balance to the universe. We've curated everything you need to enjoy your break and recharge before diving back into the unpredictable wilderness of the world next week. So, buckle up and let the good vibes guide you through.
MORE: Feel-Good Friday: 20 October 2023 – Senses are Tingling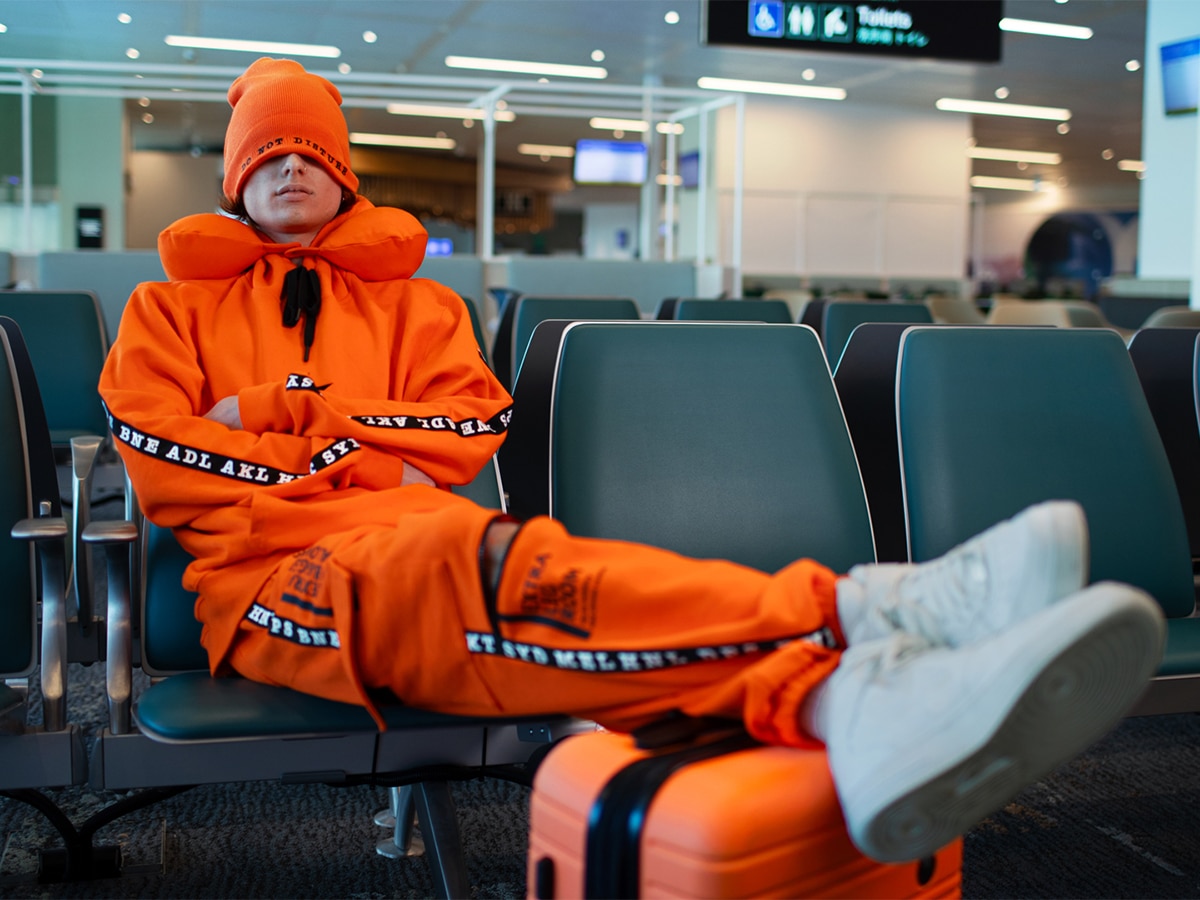 Fly Fashion is Taking Off at Jetstar
Jetstar is set to give away its limited-edition Flight Fit travel wear, which is truly a first in the world of travel fashion. After making waves across the airline's Instagram, with Aussies eager to get their hands on the orange travel suit – Jetstar is today giving away 20 x Flight Fit sets, along with $20,000 worth of flight vouchers.
For the chance to win, Aussies will need to upload either a photo or video of one of their or their friend's most tragic fashion moments on Instagram, tagging @jetstaraustralia and #notsoflyfashion. The most creative 10 entries will win a tracksuit for them and their mate to enjoy, plus a $1,000 flight voucher each.
If you want to travel in style, get in quick as entries close 11:59pm, Thursday 2 November.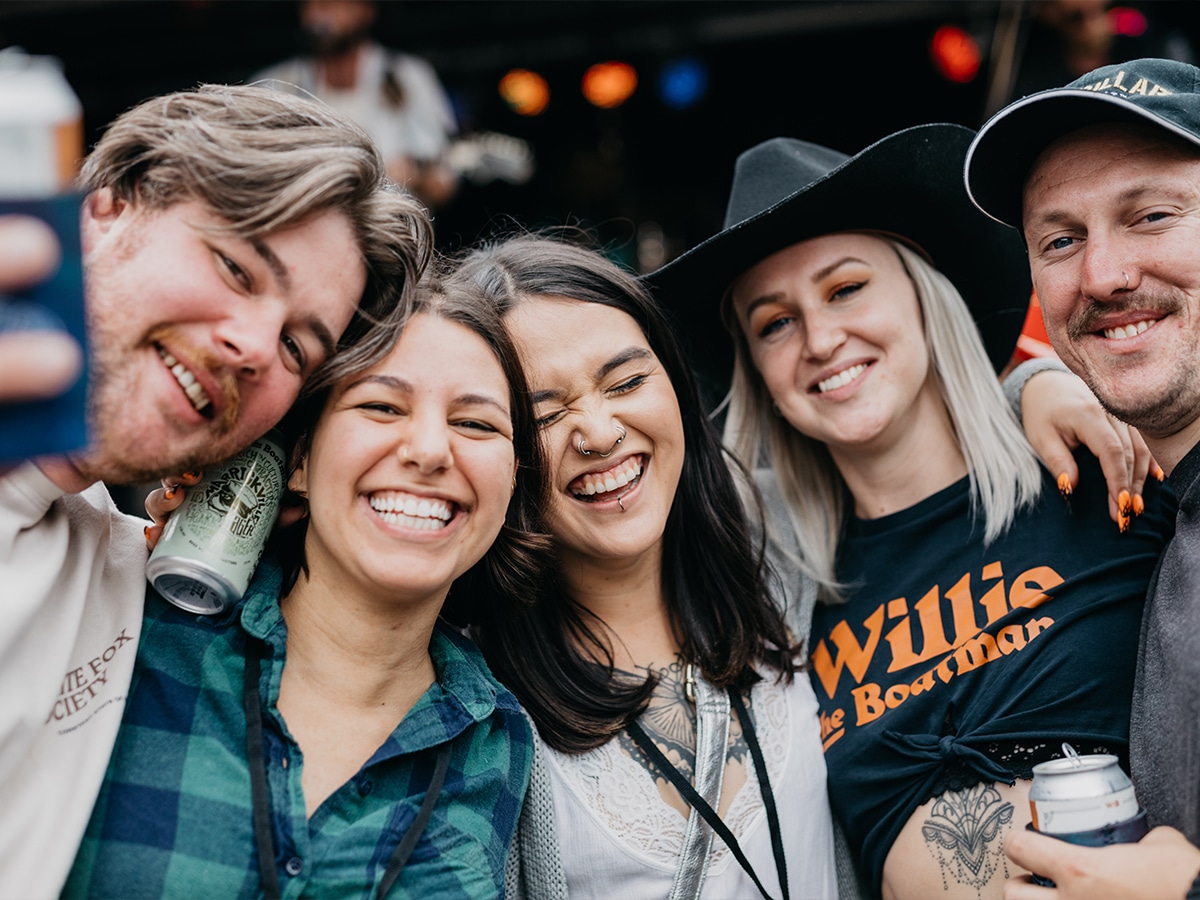 Willie The Boatman's Celebrates 10th Beer & Food Truck Festival
Sydney's cherished brewery, Willie the Boatman, is ringing in a decade of festivities with their iconic Beer & Food Truck Festival on Saturday, October 28th, 2023, at Precinct 75, 75 Mary Street, St Peters. For just $15 per person (tickets available now), attendees can immerse themselves in the heart of Sydney's craft beer scene, celebrating the brewery's award-winning brews and their steadfast community.
This year, the spotlight is on regional NSW breweries, offering a taste of the finest in regional craft beer. But it's not just about beer; the festival boasts an impressive lineup of gourmet food trucks, featuring delectable offerings from Jinny Burger, Vejoes, That's Amore, Satay Brothers, Volkwurst, Chips on a Stick, and Mate Mexicano. Families and furry friends are welcome, with a dedicated kids' play area and live music by The Pragmatics Band, ensuring a day filled with community, creativity, and craft.
---
Featured Video from Man of Many
---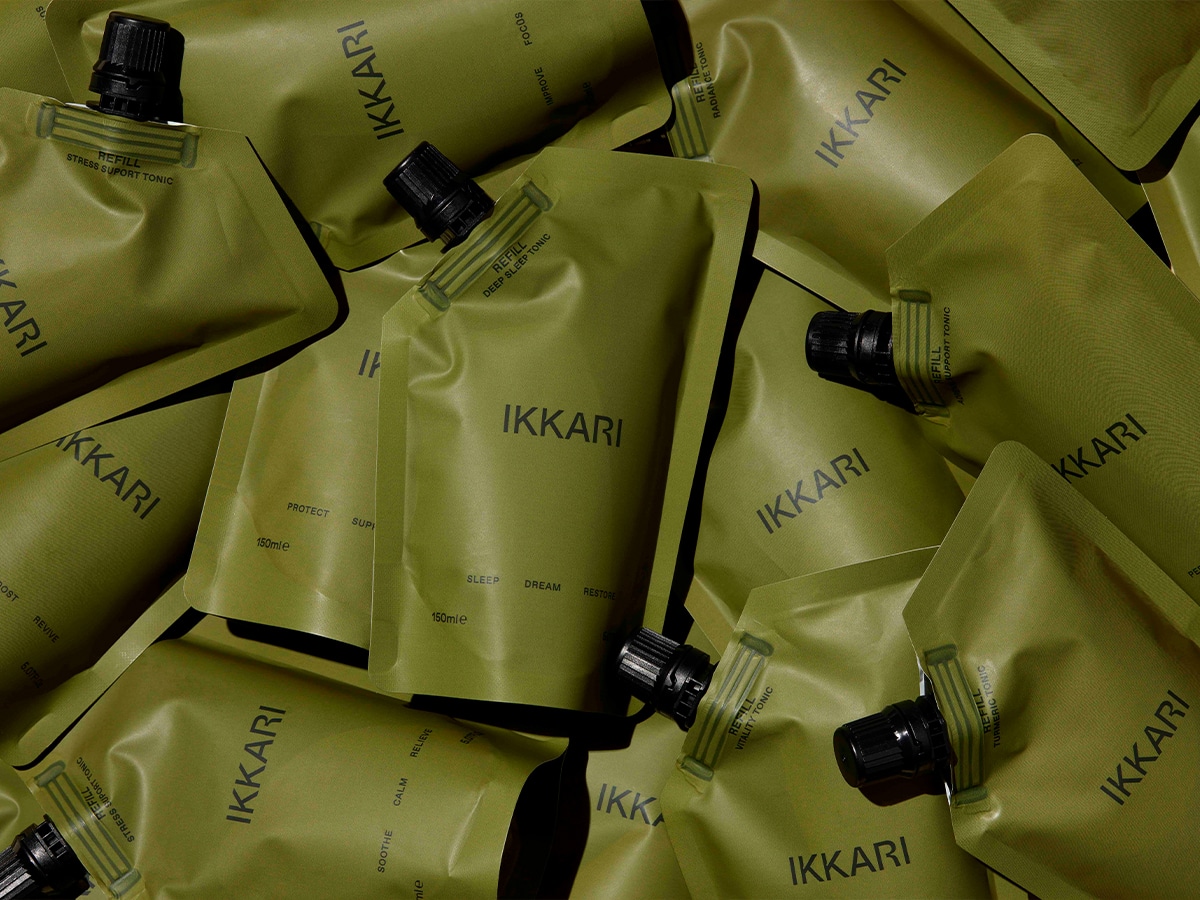 IKKARI Commits to People and Planet with Refill Range
IKKARI have just launched their eco-friendly refillable range, extending its commitment to "people, the planet, and prosperity". Recognising the environmental significance of refills and their role in emissions reduction, IKKARI introduces the lineup as the next step in its sustainability journey. A fan favourite in the Man of Many office, their potent liquid supplements offer quick and long-term solutions for a variety of health concerns, from skincare to sleep, stress, inflammation, and brain health. Discover IKKARI's Tonic Refills exclusively online and at the IKKARI Summer Retreat store for just $75.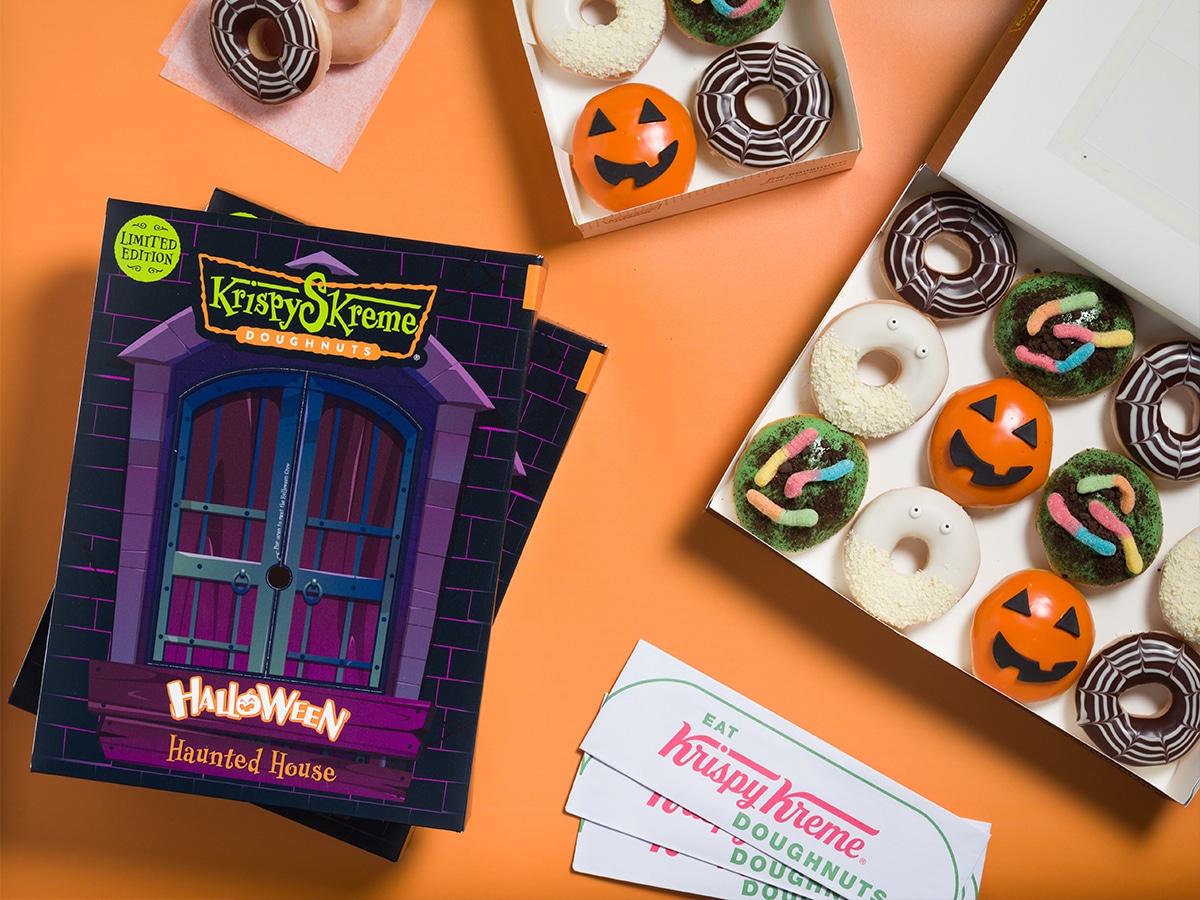 It's All Treats this Spooky Season at Krispy Kreme
To help Aussies celebrate the spooky season, this Halloween Krispy Kreme is giving away FREE Original Glazed Doughnuts for anyone dressed in their most a-doughrable, or scary Halloween costumes. Want some treats without the tricks? For a limited time Krispy Kreme will also have their Halloween range doughnuts, with four funky flavours to try out including:
Spiderweb: Original Glazed doughnut dipped in chocolate ganache and drizzled with white truffle.
Jack O'Lantern: Shell doughnut filled with Choc Crème, dipped in orange-coloured truffle, and decorated with sugar fondant eyes and mouth.
Ghost: Original Glazed doughnut dipped in white truffle and decorated with white choc flakes and candy eyes.
Graveyard: Shell doughnut filled with strawberry-flavoured filling, dipped in green-coloured truffle, decorated with sour gummy worms, and finished with choc ground crumb 'soil'.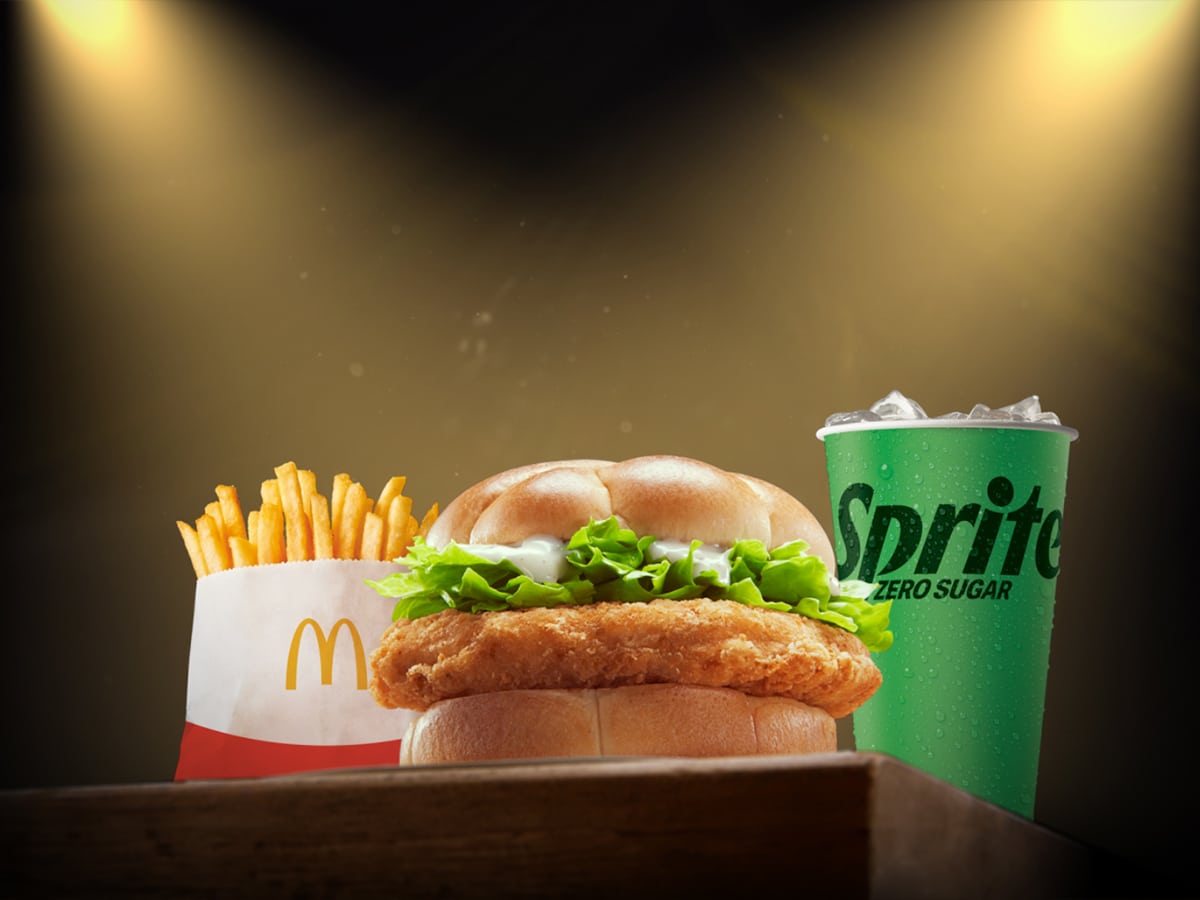 Grab Your Macca's Freebies for One Week Only
Macca's is celebrating its most exciting chicken launch in years, the McCrispy, with a free Fries and Soft Drink deal, available for one week only. For Aussies that want to get their hands on the free deal, all they need to do is purchase the McCrispy or McCrispy Deluxe, via the MyMacca's app from Wednesday, 25 October until Tuesday, 31 October, and they'll automatically be upgraded.
Launched in September and backed by the Kid LAROI, the McCrispy is a premium fried chicken burger that's crispy, juicy, and tender to perfection – Macca's crispiest and best chicken burger yet. It features 100% Aussie RSPCA-approved chicken breast with a crispy coating, topped with fresh shredded iceberg and cos lettuce and a new McCrispy signature sauce, served in a soft glazed bun.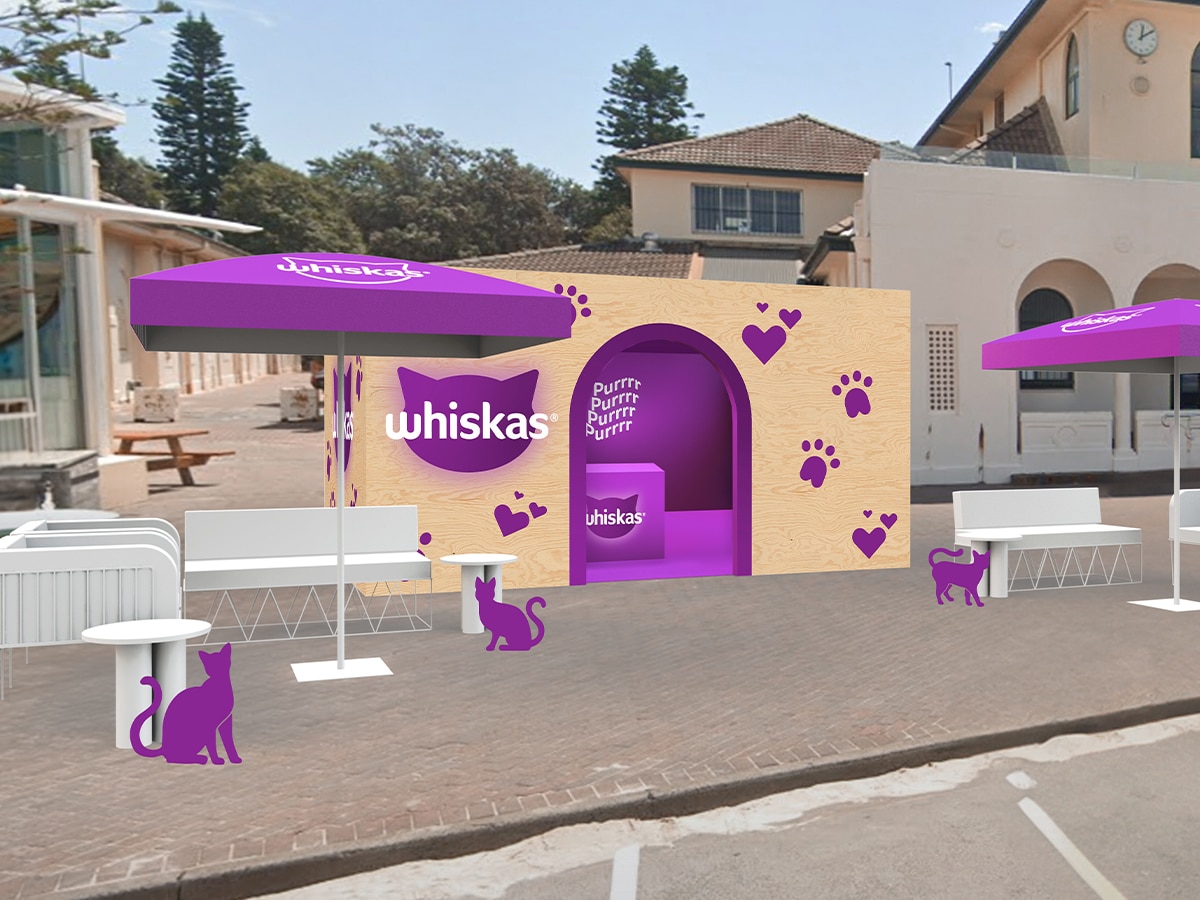 WHISKAS Paints Bondi Purr-ple
WHISKAS cat food is going all out for National Cat Day on Sunday, October 29. Feline fanatics from all corners are invited to join the whimsical world of WHISKAS® and unleash their inner purr. You'll find a colossal purple WHISKAS box right outside Bondi Pavilion, paying homage to cats' affinity for cardboard hideaways. Inside, you can dive into a feline wonderland, complete with a life-sized scratching post, oversized balls of twine, and a game that tests your reflexes to reveal your cat purr-sonality.
You also can grab a 'kitty' themed gift bag filled to the brim with WHISKAS® treats and samples of their revamped favourites pouch range to spoil your furry companions at home. Head on down from Friday, October 27th to Saturday, October 28th, right outside Bondi Pavilion, and let's all celebrate National Cat Day in style.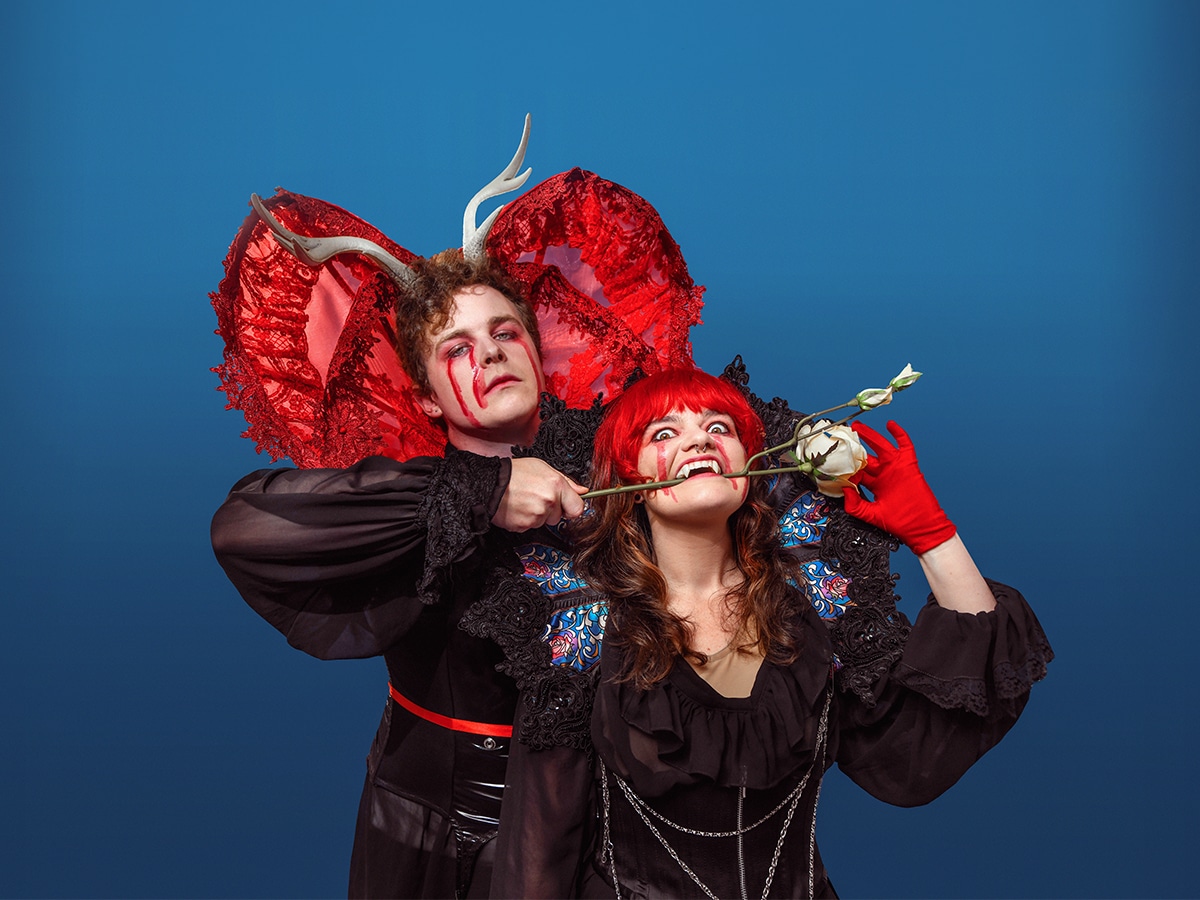 Introducing TRANSGENRE, a Festival to Celebrate Trans and Non-binary voices in Australian music
Get ready to groove at TRANSGENRE, a vibrant new festival celebrating the incredible talents of trans and non-binary musicians in Australia. This groundbreaking event, proudly presented by BLUNT, Young Henrys, and Cistem Error, promises a day of musical brilliance and inclusivity for all ages. So head on down to The Red Rattler Theatre on Gadigal Country (Eora/Sydney) on Sunday, December 17 for a cheeky boogy.
Leading the charge is Naarm/Melbourne's dynamic "bubblegum punk" duo, Cry Club, fresh off a nationwide tour following the release of their sensational second album, Spite Will Save Me. Sharing the spotlight are the rising stars from Boorloo/Perth, Those Who Dream. This powerhouse sibling duo, Josh on vocals/guitar and Hazel on drums, has had a stellar year, touring with alternative rock icons like Nothing But Thieves, Short Stack, and Forever Ends Here. They've also dropped massive singles like 'True Sight' and 'Apology.'
Don't miss your chance to be part of history. Secure your first-release tickets for the inaugural TRANSGENRE festival now, available through Humanitix.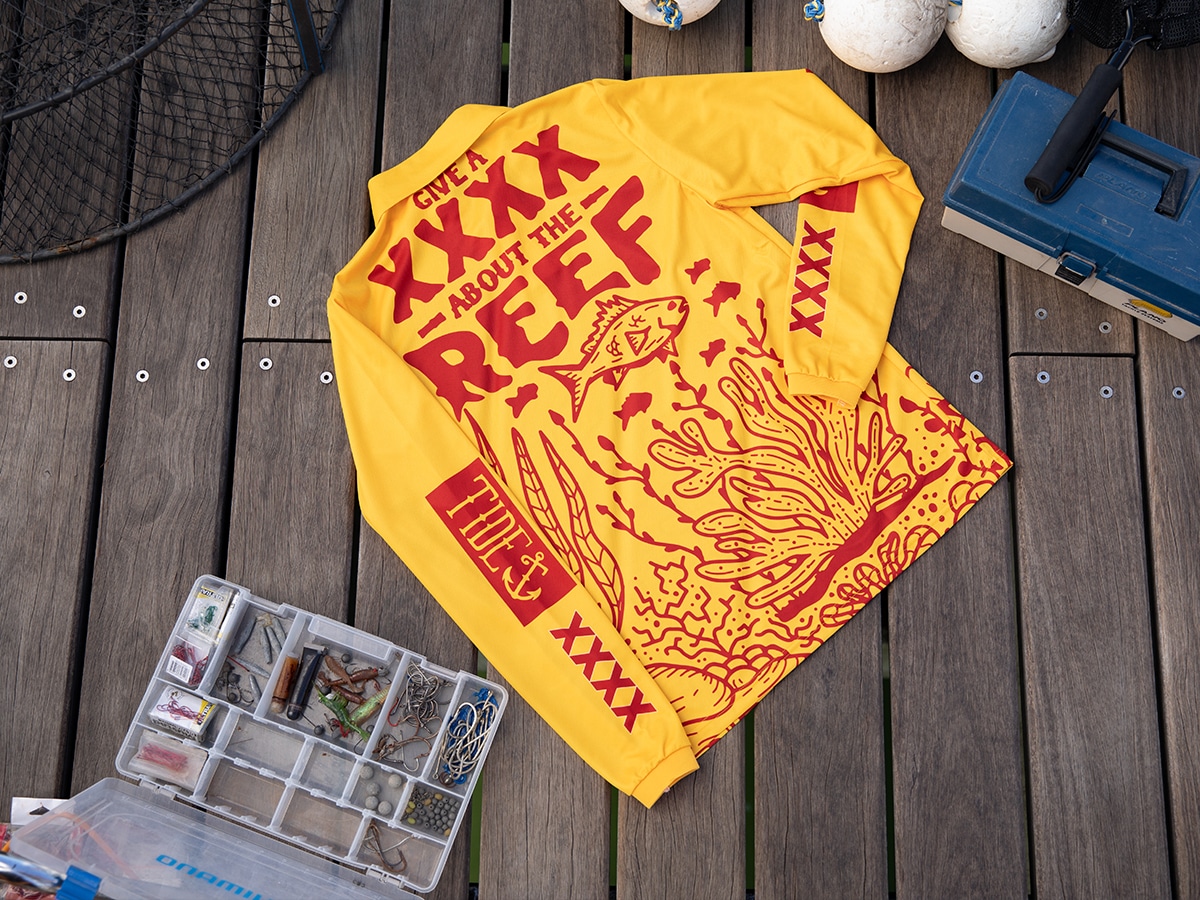 XXXX Reels in Fishing Shirt that Helps Save the Great Barrier Reef
Today legendary beer brand XXXX and Tide Apparel have come together to launch a fintastic limited-edition fishing shirt that not only protects Australians but also supports the Great Barrier Reef. Most fishing shirts are designed to protect Aussies from the harsh sun, rogue fish hooks, mossies and more, but now two Queensland brands have gone one step further with 100% of the XXXX proceeds from the shirts going to the Great Barrier Reef Foundation.
The limited edition fishing shirt, hand-designed by Tide Apparel's Nick Richardson and made from 100% recycled plastics and 100% recycled packaging, will not only help Aussies be the catch of the day on the water, they will also help everything beneath the water by contributing to the conservation of the Great Barrier Reef. The XXXX Fishing Shirt (RRP from $79.99) is now available to purchase via Tide Apparel and from selected BCF stores across Queensland.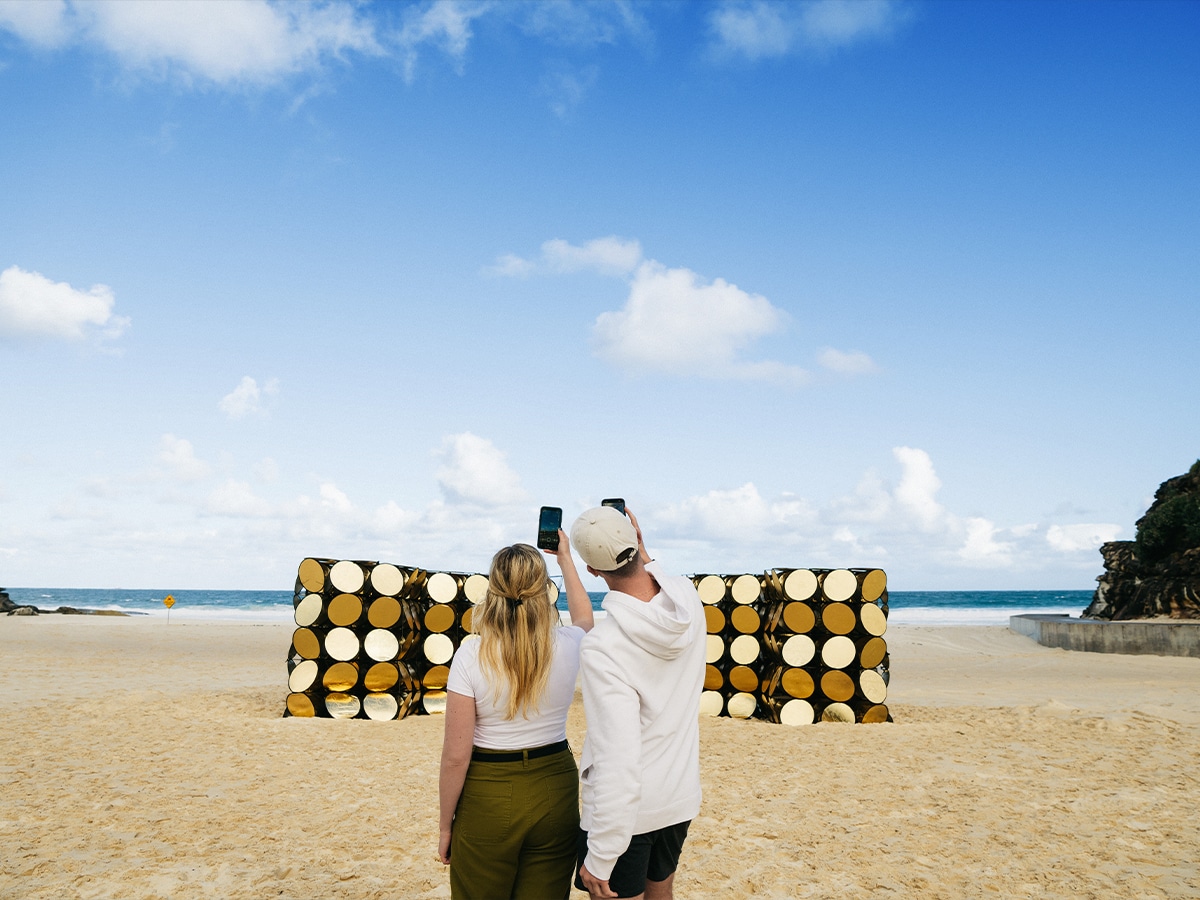 'Secret' ARt experience revealed at Sculpture by the Sea
Snapchat and Australian artist Mond Qu are bringing Aussies an immersive new 'ARt' experience at this year's Sculpture by the Sea, Bondi exhibition. This will be the first-ever augmented reality (AR) artist collaboration for the world's largest annual free-to-the-public outdoor sculpture exhibition, using hyper-realistic ray tracing technology to create a 'secret' sculpture which visitors can unlock at Tamarama Beach, in an unmissable highlight of the 2023 exhibition.
Those who can't make it to Sydney can also experience the magic of Sculpture by the Sea, Bondi and 'Chasing the Sun', through a global Snapchat AR lens also developed in collaboration with Mond Qu. Using ground and surface tracking, this lens lets Snapchatters anywhere in the world place the sculpture into their own environment, scaling the work to fit on a table, the floor or in any location in their surroundings, so they can chase the sun wherever they are.
The free Sculpture by the Sea, Bondi exhibition takes place along the Bondi to Tamarama coastal walk and will be open from 21 October until 6 November. To unlock the on-site AR experience created in collaboration with Mond Qu, visit 'Chasing the Sun' on the sand at Tamarama beach and use your phone camera to scan the QR code, or search in Lens Explorer on Snapchat.
---
Featured Video from Man of Many