Feel-Good Friday: April 1 – Ain't No Fool
Jokes on us, the week is over and we didn't even get half the sh*t we were meant to complete done before the sweet sounds of Saturday drifted into our ears. We're clocking out and putting out feet up for another weekend of bevvies and bangers, but we're going out with a bang. Here's Feel-Good Friday for this week.
You'll also like:
Feel-Good Friday: 25 March – Boots, Barrels and Bezels
Feel-Good Friday: 18 March – A Big Drop in the Ocean
Feel-Good Friday: March 4 – Dunes, Tunes and Standing with Ukraine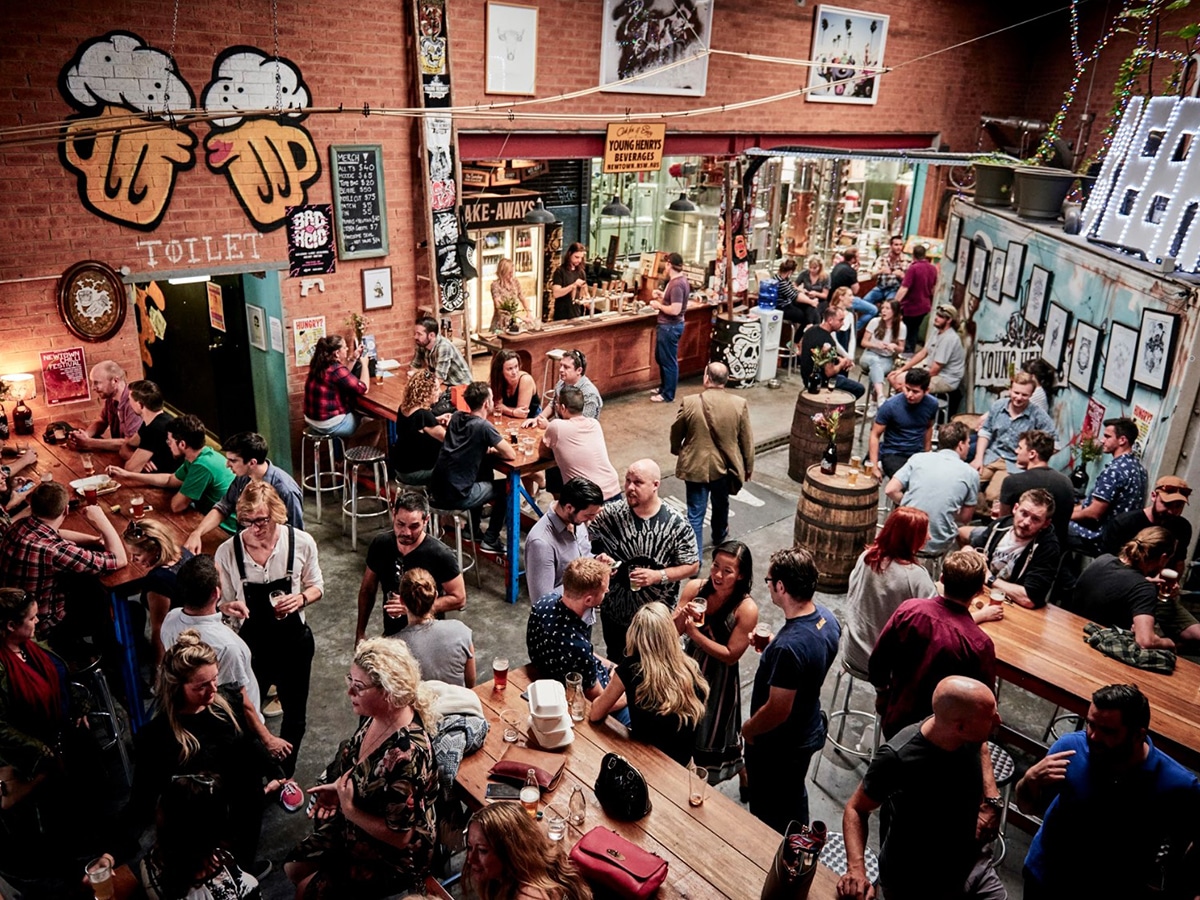 Young Henrys Launch Free Live Music Series
The legends at Young Henrys are once again putting the locals first, announcing the next instalment of their live music series Best Served Loud, heading to Byron Bay's The Rails from Saturday, April 9th. The Sydney beer icons have gathered Aussie's best local talents including Peach Fur, Pandamic, Full Flower Moon Band, Le Shiv and loads more for the weekly shows, but that's not all. Young Henrys will also be shouting your entry, as well as the Karma Keg pouring at the bar, with proceeds going towards those affected by the floods. Check it out!
Uber Eats, McDonalds and Cadbury Team Up for a Bonkers McFlurry
Nothing makes us feel better than hammering into a McFlurry, but now there's another reason to smash into some iced goodness. Uber Eats, McDonalds and Cadbury have linked up for a special limited edition McFlurry with Cadbury Dairy Milk chocolate. Best of all, Mashd n Kutcher has created their own ultimate audio mix to celebrate the new release, which will be available for an exclusive seven-day preview on Uber Eats before appearing in stores nationwide on April 6th.
"We get a kick out of delivering memorable experiences for our Eaters and having an exclusive preview to this delicious dessert for an entire week is a great example of that," managing director, Uber Eats ANZ, Bec Nyst said. "Infusing smooth and creamy Cadbury Dairy Milk into a McFlurry is a genius way to celebrate an Australian mainstay – as Cadbury is celebrating 100 years in Australia this year it is 100 per cent something worth celebrating".
 IKEA Launches the World's First Tidy TV
It's been a bit of a brain scramble over the past few months, so in response, IKEA Australia has launched Tidy TV, a series of soothing, satisfying 3D organisational animation loops to get everyday Australians to understand the link between well-organised and well-being. The series features iconic IKEA furniture including the KALLAX bookcase, HEMNES chest of drawers and IKEA pantry solutions displayed in a soothing animation style. With each lasting 15 minutes in length, the average time it takes for 25% of Australians to relax after a hectic day, it might be worth checking out Tidy TV for a bit of rest and recooperation.
Inaugural Bondi Festival of Gin
A new 10 day 'Bondi Festival of Gin' is coming this April, courtesy of Bondi Liquor Co., arriving at Corner House, Beach Road Hotel, Neighbourhood, Hotel Ravesis, Rosenbaum, Hardware, Rocker, Bikini Bar and Curly Lewis Brewing. The Bondi Festival of Gin Trail (14 April – Sunday 1 May) will feature a line-up of different cocktails and CAPI tonics' G&Ts at 10 venues around Bondi, kicking off with a launch party on Easter Thursday (14 April). There are heaps of events over the week, including a Bartender Cocktail Challenge and Gin Garden Pop-Up at Beach Road Hotel. For tickets to The Bondi Festival of Gin, check the link below.
Pandora Launches Charm for Unicef
Jewellery brand Pandora has introduced a new limited edition Lightbulb dangle charm, the latest iteration in the brand's Charms for Change initiative. The project, which supports UNICEF, sees Pandora donate a portion of funds from the sale of specific products to the organisation. This support goes towards supporting UNICEF's project to train school PE teachers, who then helped over 336,000 students in 500 rural schools to better enjoy and develop through sports. Another 120,000 students and 6,000 teachers have benefitted from UNICEF's Social and Emotional Learning resources and support in China. This year, the glow-in-the-dark charm has been designed to represent a brighter future and to celebrate the potential of every young person worldwide, with 15€ from each charm sold donated to UNICEF.