Feel-Good Friday: November 27 – Ducks, Drops and Sun Spots
aWhile summer may not officially be here just yet, don't tell that to anyone in Sydney's west. With temperatures topping the 40s, it's safe to say the great heatwave of 2020 is just beginning and the need to hit the beers has never been greater. But before the bubbly goodness hits your lips, take the time to enjoy the very best of this last week of November. Here's Feel-Good Friday for your post-work pleasure.
You'll also like:
Feel-Good Friday – November 20: The Long Run Home
Feel-Good Friday: November 13 – Vibe Check
Feel-Good Friday: November 6: Get This Bread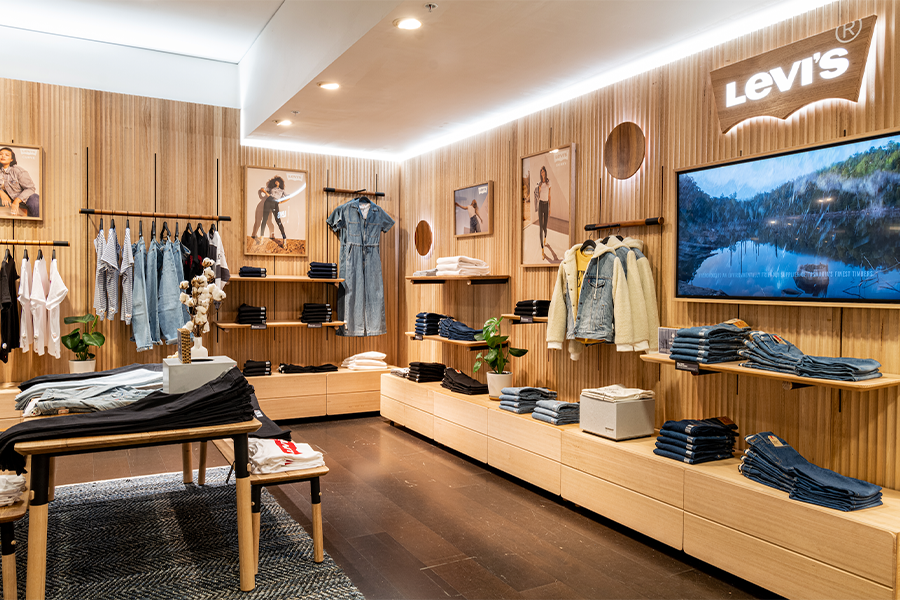 Levi's Sustainability Shop in Shop
Levi's is happy to announce the launch of a sustainable retail design concept store in partnership with David Jones Australia. The store, dubbed 'The Sustainability Shop' has been created using some of the world's most environmentally-friendly timbers and features. The innovative space is leading the way for sustainable fashion in the retail industry and will offer consumers a conscious and sustainable way to shop.
The shop makes use of Hydrowood, an environmentally friendly supply of Tasmania's finest timbers. The scarce and sustainable wood was hidden in Tasmania's Lake Pieman and has been carefully recovered from the lake under strict environmental guidelines. It is now used to craft furniture, boats and this sustainable Levi's store.
The store will feature entirely sustainable products. Including clothes made of Cottonised Hemp, Tencel x Refibra, Water>Less and F.L.X. The store will go as far to feature custom-crafted structures, furniture, and signs by Jaron Dickson and 100% recyclable Arch & Hook BLUE hangers which are the world's first hanger made of Marine Plastics, collected from the world's five most polluted rivers.
The Levi's Sustainable Shop in Shop is now open for customers and located in David Jones, Bourke Street Mall, Melbourne.
Aussie Icons Reflect on 2020 in Exclusive Spotify Podcast
Spotify's highly anticipated 'Wrapped' moment is just around the corner. Wrapped is the annual recap that highlights the most streamed tracks and podcasts around the world. This year, Spotify AUNZ has announced a collaboration with former Australian Olympian, Cathy Freeman, and 16-year-old climate change activist, Jean Hinchliffe, to launch two music talk shows titled 'My 2020' to discuss the music moments that shaped their year.
"I'm particularly excited to see my Spotify Wrapped. Music brings me joy, peace and inspiration and in a year where I went from celebrating significant milestones to home-schooling my daughter and juggling the Cathy Freeman Foundation I continue to find the beauty in the world through the storytelling in music," said Cathy Freeman.
Jean comments that despite quarantine she was able to protest in a virtual world. As someone who is defined by her activism efforts, she managed to continue and reflects on the content that motivated her to stay focused while remote learning.
"I had a great time sitting down with Spotify to talk about the songs that shaped my 2020! This year has been insane… and I can't wait to see what songs I've been listening to the most, there's a lot of tearjerkers" said Jean Hinchliffe.
You can listen to 'My 2020' by Cathy Freeman & 'My 2020' by Jean Hinchliffe now, exclusively on Spotify.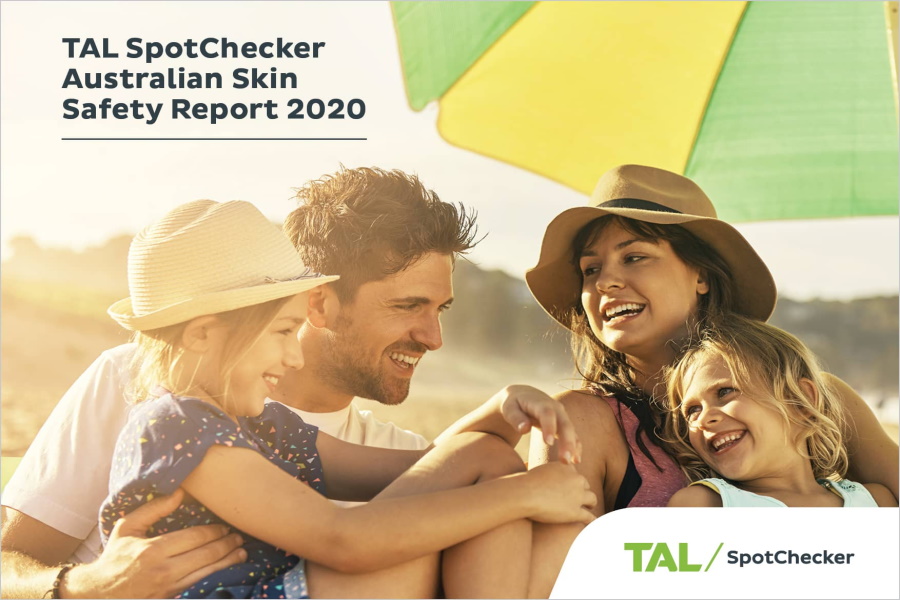 Now's the Time to Book in a Skin Check
Skin cancer is one of the most common cancers, and it is also one of the most easily detectable and preventable forms of cancer. TAL, a leading Australian life insurer, that shows that half of Australian men (515) say they would take any measure to protect themselves from skin cancer, yet only 1 in 3 (37%) have had a skin check in the past 12 months. The stats do however show that men are more proactive at getting skin checks than women, with a quarter (28%) of males saying they have never had a professional skin check compared to 2 in 5 (41%) of females. To help ensure Australians are well educated on skin safety, and address the disparity between intentions and actions, TAL is launching its annual TAL SpotChecker campaign for the fifth year in a row. Hit the link below to find a TAL SpotChecker close to you.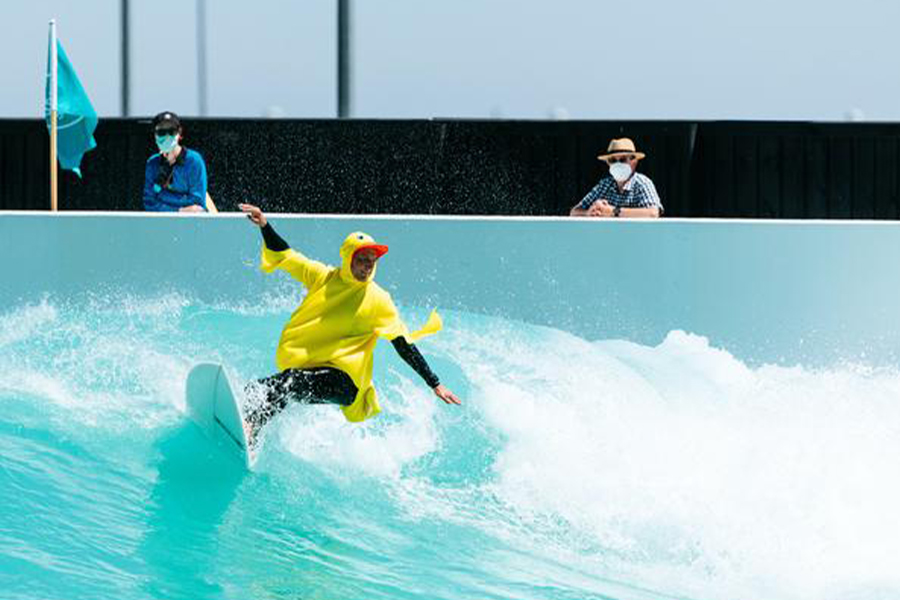 Rubber Duck Party Wave at URBNSURF Melbourne
On Sunday, November 29th 100 rubber ducks will put their bills on the line to surf for glory at Australia's first surf park, URBNSURF Melbourne, raising funds for Movember. As the first live-streamed Rubber Duck Party Wave ever hosted in a wavepool, this event will help generate much-needed funding for Movember to change the face of men's health. Join everyone at the park on the day and cheer on your ducks, win epic prizes, get out for a surf or surf lesson, enjoy the event activation area and a delicious lunch at the newly opened Three Blue Ducks Melbourne with a vista of the wave pool. If you can't make it, buy your duck and stream the action online.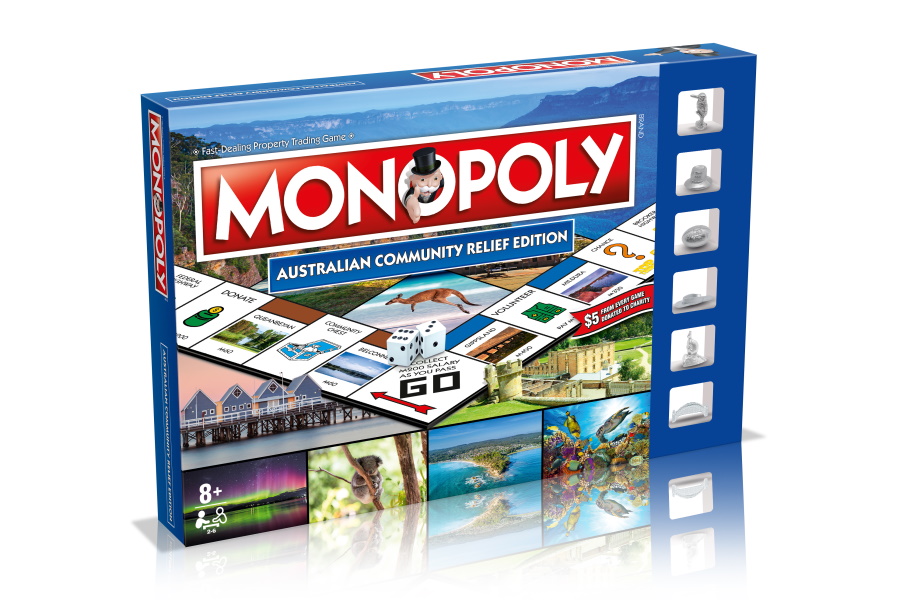 Limited Edition Monopoly Board Supporting Affected Aussie Communities
A limited-edition national Monopoly Board will be launching next week honouring regional Aussie communities that have been impacted by the bushfires and COVID-19, by having them featured on the board in place of traditional squares such as Mayfair and Park Lane. Every sale of the Australian Community Relief Monopoly Edition will mean much-needed funds go directly to the Australian Red Cross.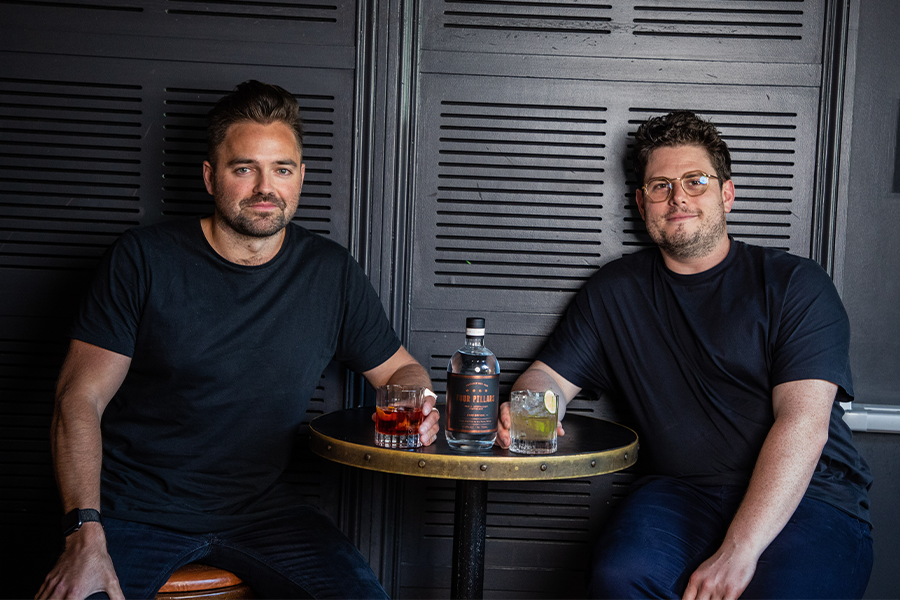 Summer is Four Pillars at The Clock
For one month only, Surry Hills neighbours Four Pillars and The Clock are teaming up to showcase the best of Australia's homegrown gin. The event, which is held in The Clock's Whiskey Room, is on now until the 20th of December.
The celebration will feature some of Australia's best family gins, including an exciting series of events at the Juniper Saloon every Thursday night. The activities range from gin trivia to a Four Pillars set list (matching gin cocktails with good tunes) & ending with a Christmas (gin). All events are available to book now at The Clock website below.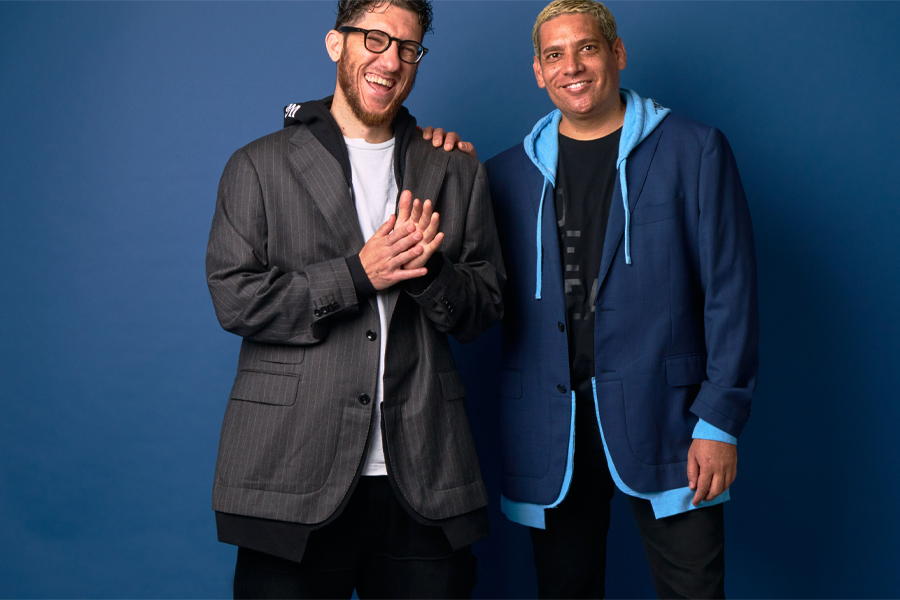 M.J. Bale x AIME Hoodie Jackets Fight Education Inequity
MJ Bale and AIME are happy to launch their Hoodie Jacket. The collaboration combines AIME's iconic hoodies and MJ Bales Australian merino wool suit jackets, creating a revolutionary piece of menswear. This piece of menswear is stylish under any circumstance, thanks to the contemporary design language exhibited by Ksubi co-founder and AIME Creative Director Dan Single.
AIME has a focus on mentoring, a practice that can transform the lives of Aboriginal and Torres Strait Islander youth. This collaboration hopes to raise awareness for education equity and the need for different cultures and businesses to come together for the greater good. The Hoodie Jacket is available now through AIME online, with 100% of sales going to AIME.
You'll also like:
Feel-Good Friday – November 20: The Long Run Home
Feel-Good Friday: November 13 – Vibe Check
Feel-Good Friday: November 6: Get This Bread