11 Best MMA Gyms in Sydney
Mixed Martial Arts has garnered huge popularity in the last decade, resulting in a booming number of locations for MMA training in Sydney. The best MMA gyms in Sydney have experienced teachers, quality equipment and a variety of classes for every skill level. The roots of MMA go back thousands of years to the Ancient Chinese, Greek and other civilisations. But today, UFC superstars such as Conor McGregor and Ronda Rousey have catapulted the combat sport to become a household name.
Finding the best MMA gyms in Australia allows you to increase strength, fitness and endurance. More importantly, it helps to develop sharp mental acuity and quick reflexes. To top it off, learning MMA helps you gain self-defence skills in a safe and friendly environment. Work your way through the fitness classes to master grappling, perfect your strikes and eventually become ring-ready.
Whether you go for the social boxing fitness classes or become a professional fighter, these 11 Martial Arts gyms in Sydney will teach you much more than just a double leg takedown.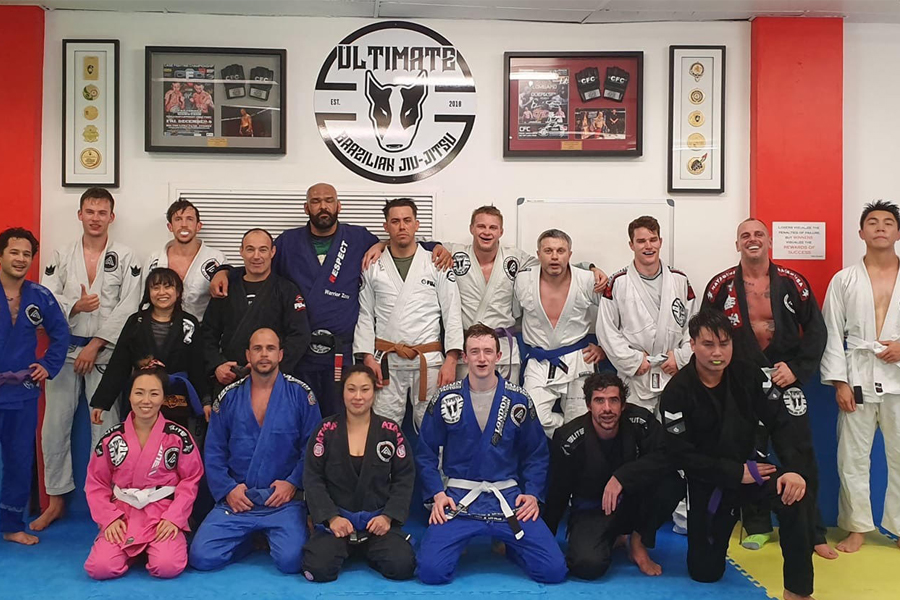 1. Ultimate Fitness Centre
Complement your MMA training in Sydney at Ultimate Fitness Centre with functional training, cross-training, weights circuits and boxing. Going the extra mile, they also offer a customised nutrition program through an affiliate partner. If you like a timeline, get yourself from novice to ring-ready with their 12-week program. It culminates in a three-round amateur boxing competition, which will be sure to kick-start your passion for the combat sport.
Locations:
Level 2 and 3 305 Kent Street, Sydney NSW 2000 – Phone: +61 2 9262 6779
7/505 Pittwater Road, Brookvale NSW 2100 – Phone: +61 450 449 898
Membership Cost: $60/week (Ultimate Membership), $50/week (Brookvale Local Membership)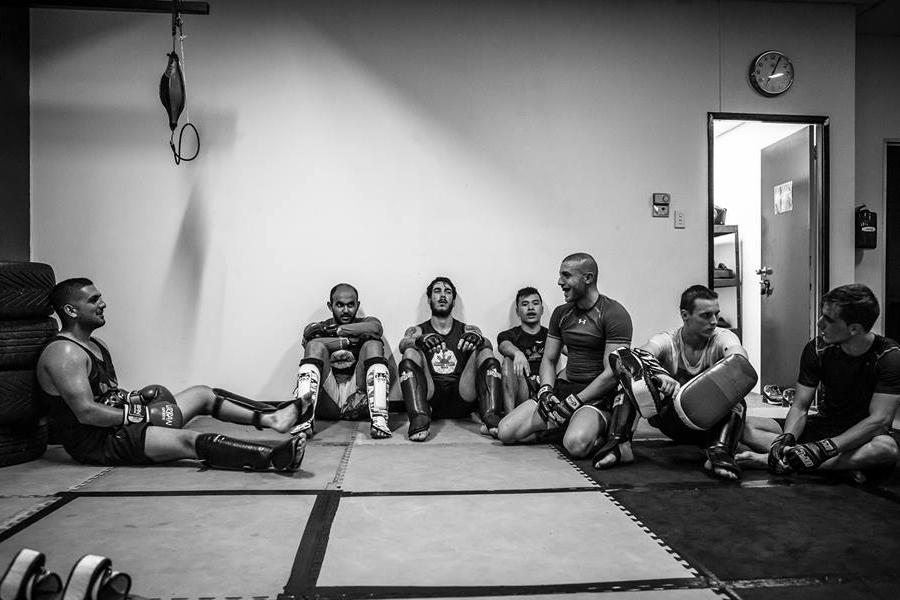 2. Powercore MMA
Have a free trial at Powercore MMA and if you don't benefit from the personal attention, effective techniques and knowledgable teachers in this MMA Sydney gym, then at least you haven't paid a cent. If you do see the benefits, you can then enjoy strength and conditioning, combat submission, thai kickboxing and more from beginners through to professional. Student safety is the number one priority so you gain fitness, strength and combat techniques in a completely safe environment.
Address: 7/394 Marrickville Road, Marrickville 2204 NSW
Phone: +61 2 8060 0083
Membership Cost: offers a free trial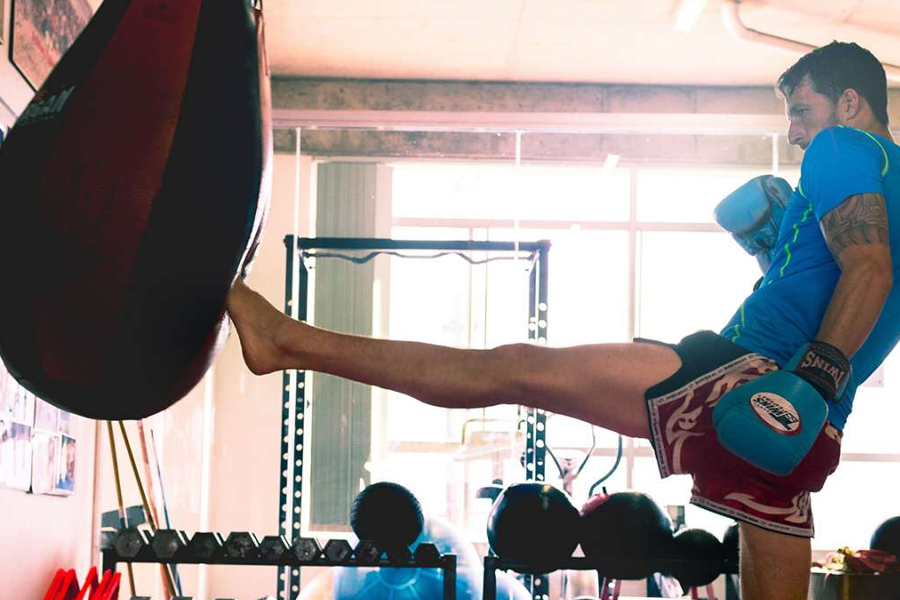 3. Bulldog Gym
With three large training areas plus cardio and weights facilities, there's room for even the wildest kicks at Bulldog Gym. The professional coaching team has global fighting and coaching experience to pass on in their variety of classes. Founder, Tim Fisher, now owns and runs the famous Sitsonpeenong Muay Thai Gym in Phuket. If you don't want to travel that far for a class, his original baby in Parramatta is your best bet for one of the best MMA Sydney gyms.
Address: 5 Seville Street, North Parramatta NSW 2151
Phone: +61 400 715 007
Membership Cost: $25 per casual visit, $200 for a 10-class pass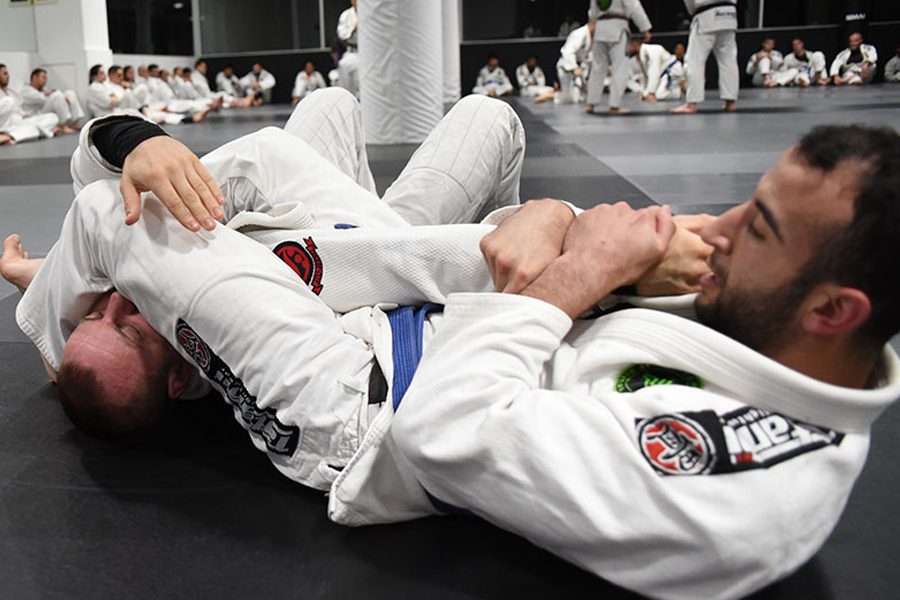 4. Team Perosh
Veteran UFC fighter, Anthony Perosh, holds the record for one of the shortest victories in UFC fighting at 14 seconds. He also runs Team Perosh, naturally one of the best MMA gyms in Australia. With everything from MMA to yoga and a generous two week free trial you'll be kicking yourself if you don't give Perosh a go.
Address: 97 Queens Road, Five Dock NSW 2046
Phone: +61 2 9715 3100
Membership Cost: offers 2-weeks free training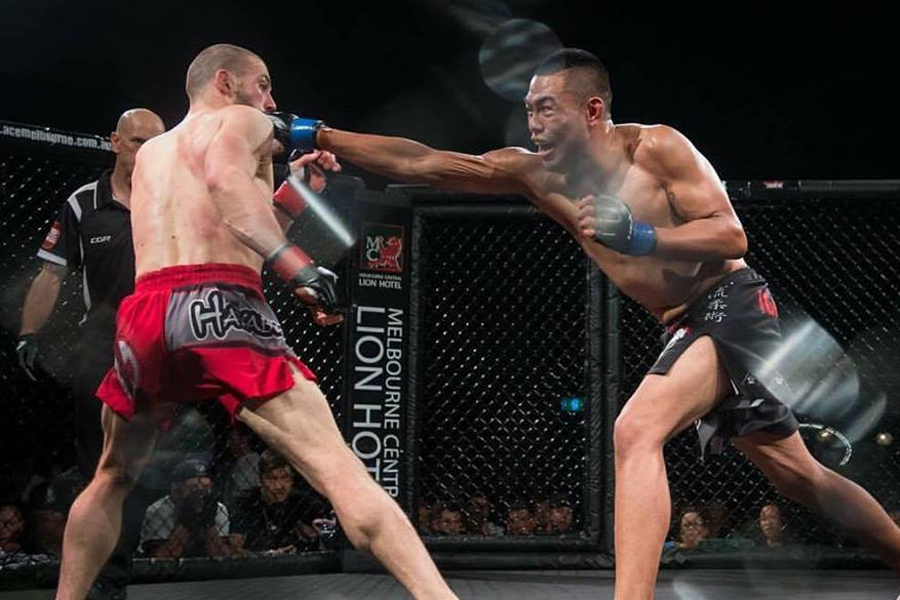 5. Igor MMA
Gain more strength than Frankenstein's Gothic Villain at this world-class facility in Bondi. Igor MMA offers a huge range of classes for all levels of experience, age, size, gender or physical ability. From indoor boot camps to ultimate conditioning sessions, there's an experienced trainer for everyone at this Martial Arts gym in Sydney.
Address: 32 Ebley Street, Bondi Junction NSW 2022
Phone: +61 401 964 169
Membership Cost: offers a free trial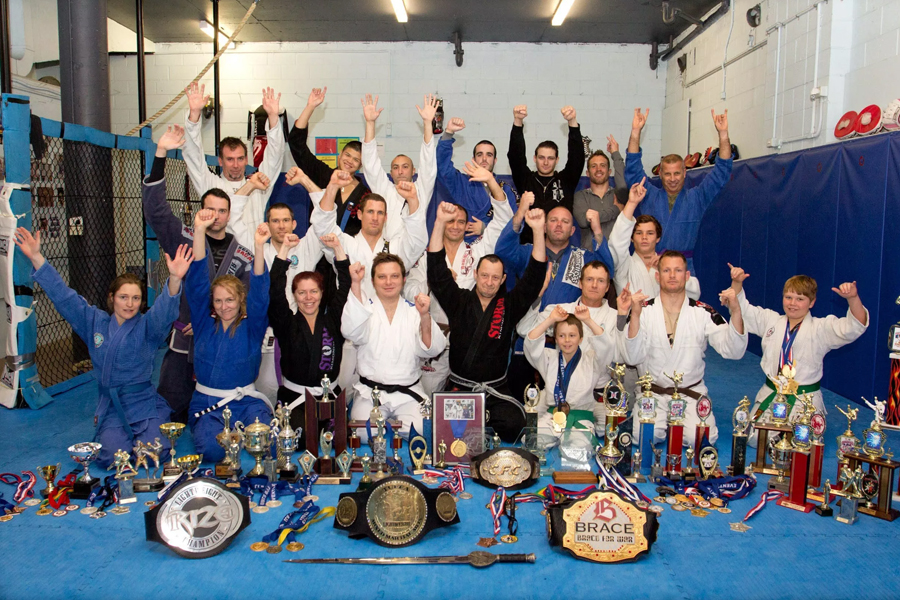 6. Langes MMA
Head coach at Langes MMA, Anthony Lange, founded the first MMA gym in Sydney in 1994. Their motto is 'leave your ego at the door', so you can focus solely on the MMA training Sydney at hand. From kids and teens to full contact sparring, they offer every level of contact and experience.
Address: 7/380 Pittwater Road, North Manly NSW 2100
Phone: +61 2 9939 3706
Membership Cost: $17.50 Adults Starter, $27.90 Adults Mover, $33.2 Adults Shaker, $40 Adults Unlimited, $28 Adults Casual Class (per class)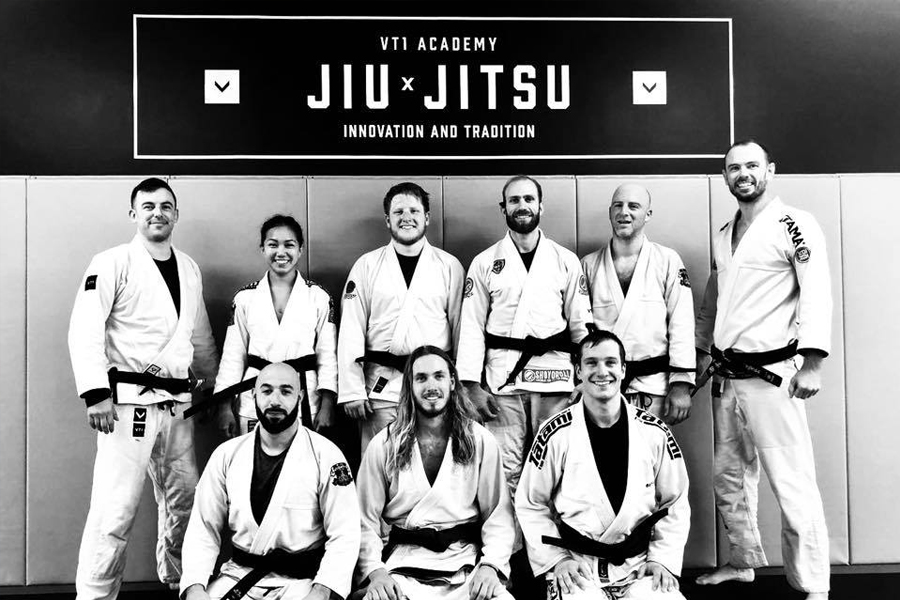 7. VT1 Sydney
Start with The Art of Boxing class on your 30-day free trial at VT1 and learn the philosophy, conditioning techniques and strategies of the Sweet Science (boxing). Then slowly make your way through boot camp, Krav Maga, Muay Thai and Mixed Martial Arts. VT1 is the only MMA training Sydney that teaches Krav Maga (the self-defence system used by the Israeli Defense Forces) to provide you with a range of MMA styles and techniques that span the entire globe.
Address: Unit 19B 390 Eastern Valley Way, Chatswood NSW 2067
Phone: (02) 9417-1001
Membership Cost: unlimited training week for $10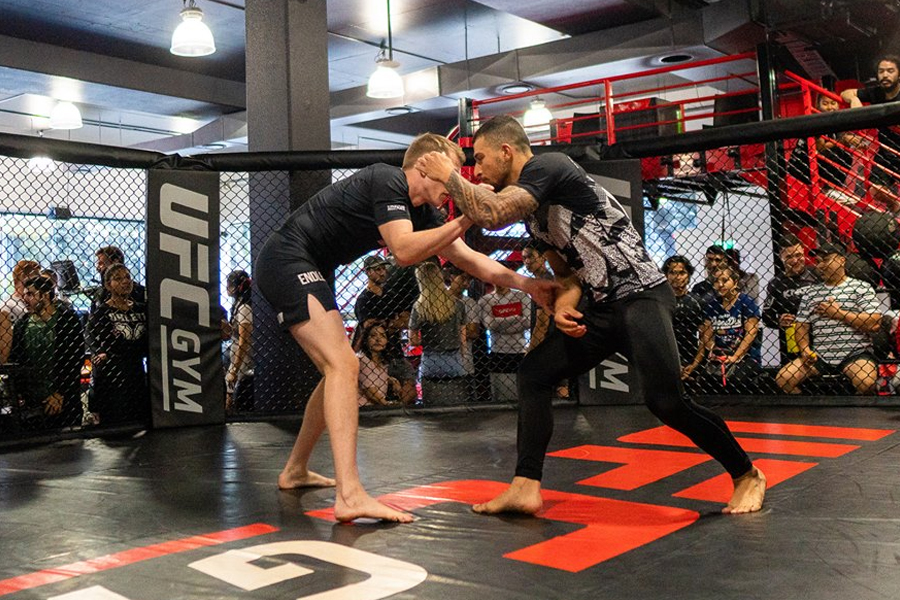 8. UFC Gym
Follow the regime of a professional UFC athlete at UFC Gym, including their training, diet and coaching. As the best UFC Gym in Sydney CBD they offer daily ultimate training, BJJ, cross-training, strength classes, boxing conditioning, kickboxing, MMA fight fit and more. You can even participate in special events at individual clubs and take advantage of a 5-day free trial. They have multiple locations across the state, but their main training centre is located in Rockdale.
Address: 466 West Botany Street, Rockdale NSW 2216
Phone: 02 9556 1411
Membership Cost: 5-day free trial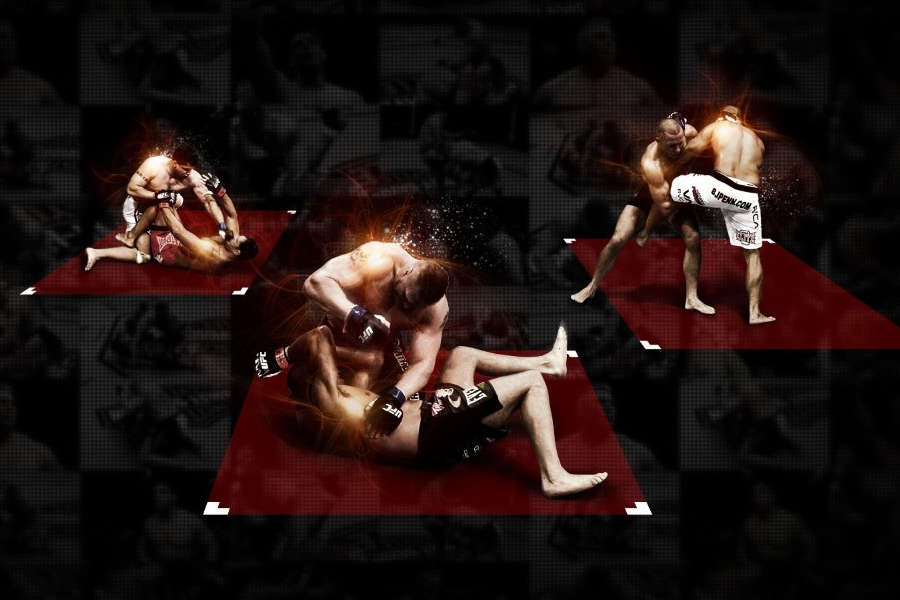 9. Prodigy MMA
Every student is treated as a talented rarity at Prodigy MMA, irrespective of age or skill level. On top of their classes in MMA, Thai boxing, BJJ, strength and conditioning, certain members are also allowed gym access outside of normal hours. They have on average 40 classes available per week across two locations. This means you have no excuse not to become a Mixed Martial Arts Sydney aficionado.
Locations:
Unit L 134 Old Pittwater Road, Brookvale NSW 2100
65 Dickson Avenue, Artarmon NSW 2064
Phone: 8004-5144
Membership Cost: $28 Silver Plan (2 sessions per week), $38 Unlimited Plan (unlimited sessions per week), $18 Basic Plan (1 session per week)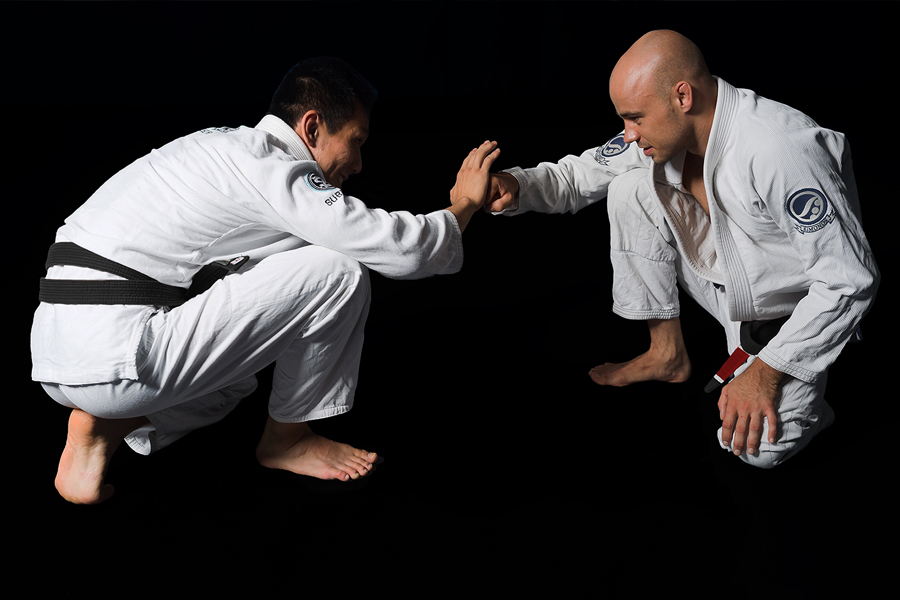 10. Movement MMA
Three friends wanted to create a welcoming training environment that promoted fun and fitness, Thus, Movement MMA, a martial arts gym in Sydney, was born. They offer gloves, fight gear and a free trial for beginners and seasoned expertise and quality equipment for the more experienced. Whether you need to let off some steam post stressful day in the office or perfect your roundhouse kick, Movement MMA has you covered. Movement MMA might be the best MMA gym Sydney has to offer.
Address: Building 1 35 Waterloo Road, Macquarie Park NSW 2113
Phone: (02) 9887 1230
Membership Cost: offers a free trial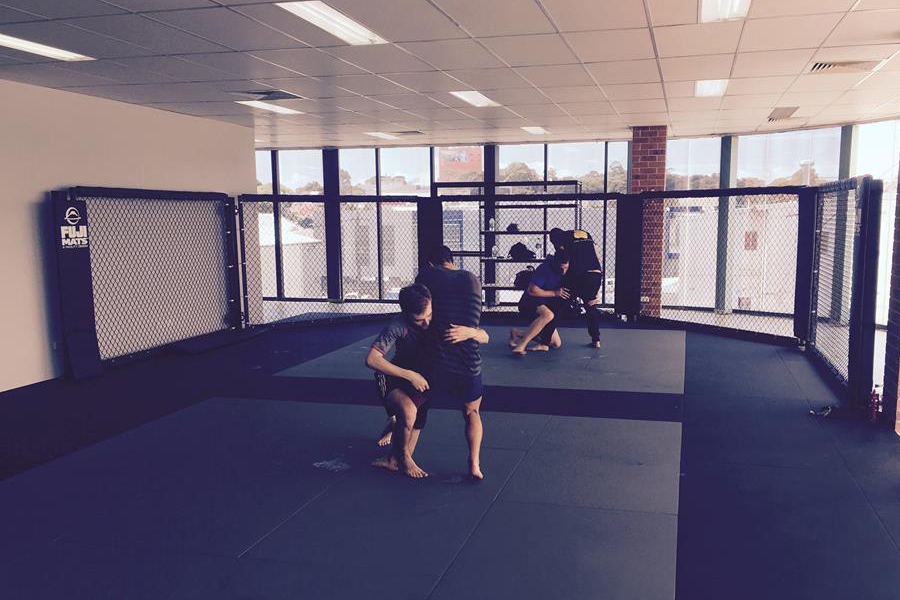 11. Straight Blast Gym
As a member of SBG International, the world's largest functional martial arts organisation, you know Straight Blast Gym isn't taking any shortcuts (or jabs) with the quality of their classes. Foundation classes help to prepare members for the invitation only MMA training. With classes in striking, fitness, sparring and competition, this is a Mixed Martial Arts Sydney you need to try for yourself.
Address: Level 1 689 Parramatta Road, Leichhardt NSW 2040
Phone: 02 9572 6975
Membership Cost: offers a free trial