11 Best Golf Driving Ranges in Sydney
Golf is a game that takes time and dedication to fine-tune, the only way you can master it is through practice, the best golf driving ranges in Sydney (in no particular order) can provide the means for you to succeed. When it comes to finding the perfect driving range, Sydney is the place to go.
Although the popular Sydney Olympic Park Golf Driving Range closed in 2012, there are still some other excellent driving ranges in Sydney's West. In saying that, the CBD itself has some nice options as well. Whether you're a weekend whacker, an occasional enthusiast or someone who takes his or her clubs and balls seriously all of the facilities on our list will feed your golfing need. You no longer need to Google, "driving range near me", because we've got you covered.
You'll also like:
15 Best Golf Courses Sydney Has to Offer
15 Best Kettlebell Workouts for Men
The Bizarre Things Men Would Rather Do Than Go to the Doctor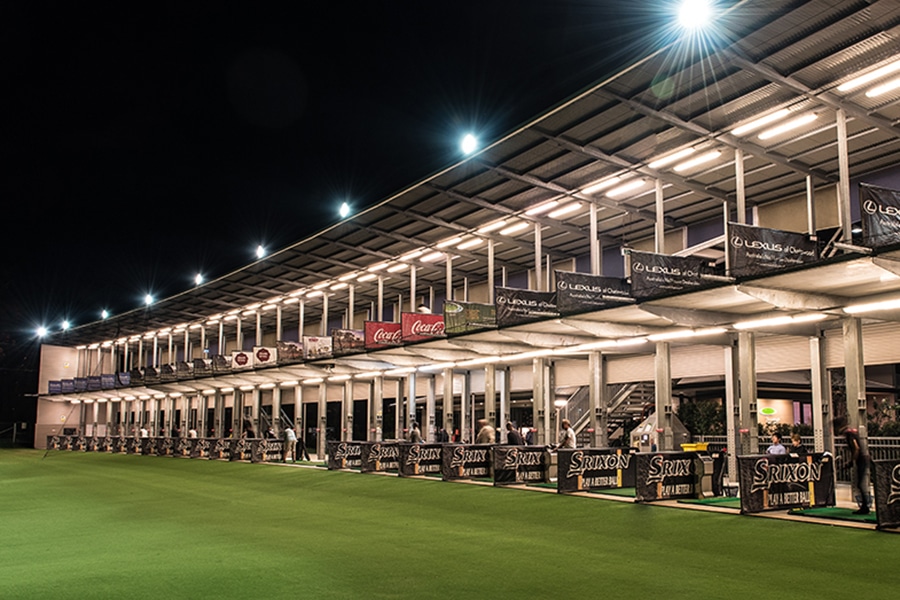 1. Thornleigh Golf Centre
The Thornleigh Golf Centre has a fresh two-levelled driving range catered to golfers of varying levels of skill. It's probably the best golf driving range Sydney has to offer. With 20 of the of the bays containing auto tee technology, All of the turf used on the driving range bays is synthetic ensuring the longevity of the balls used (exclusively Srixon) allowing visitors to maintain a consistent striking pattern.
Address: Brickpit Park, 142-178 Pennant Hills Road (entry from Dartford Road), Thornleigh, Sydney NSW 2120
Phone: +61 2 9875 5445
Hours: Mon-Fri 8:30am-9:30pm, Sat 8am-9pm, Sun 8am-8:30pm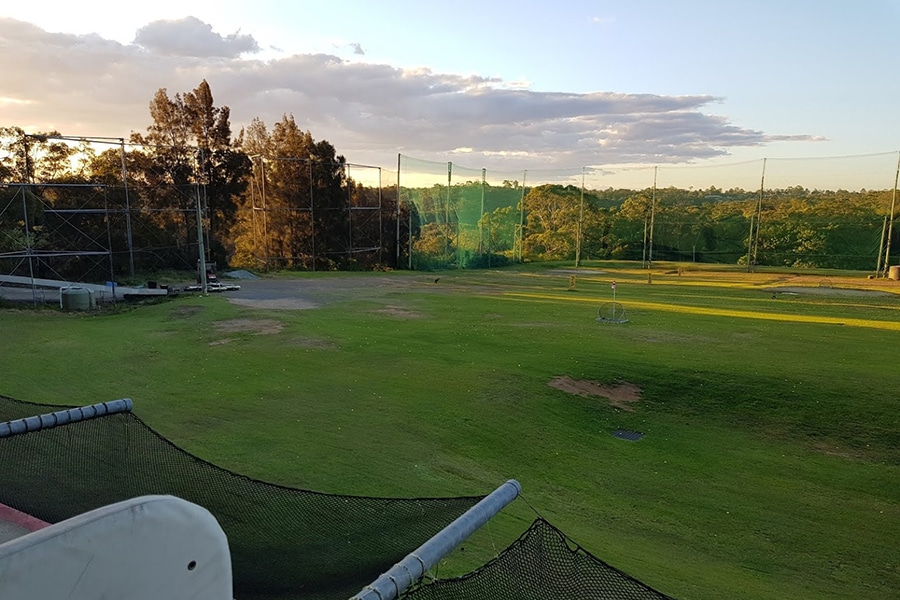 2. Golf Paradise
A sprawling view of green forestry litters the horizon in an isolated, peaceful clearing. A place for the dedicated and the casual. The Golf Paradise driving range offers a unique atmosphere within a little pocket of Terrey Hills. The driving range can accommodate 58 players at any time in a 2 level complex that is sheltered, allowing you to go for a hit any time, rain or shine.
Address: 1A – 1B Myoora Road, Terrey Hills, Sydney NSW 2084
Phone: +61 2 9450 2155
Hours: Mon-Sun 9am-9:45pm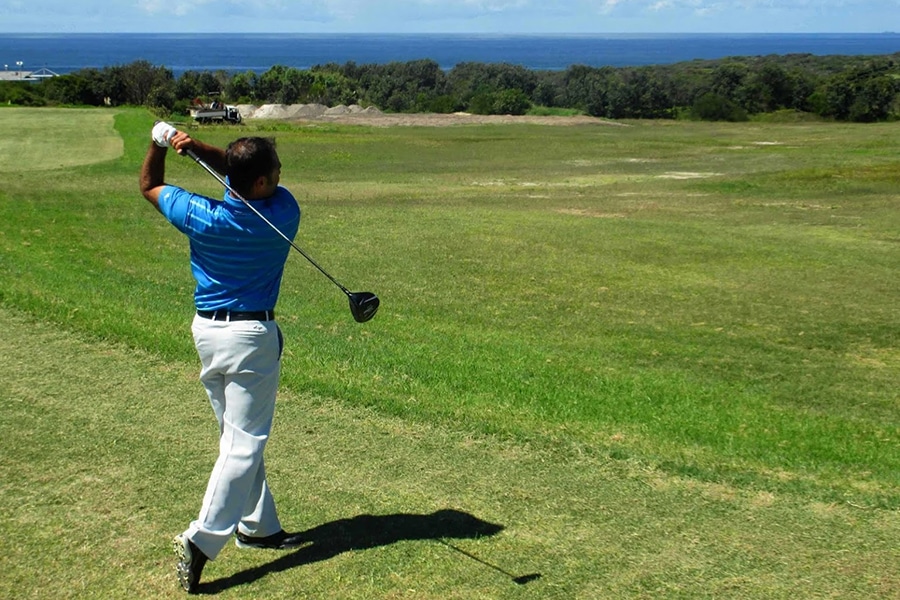 3. Cullen's Golf Driving Range
As Sydney's only dedicated sea-side golf practising facility, Cullen's Golf Driving Range provides visitors with stellar views, to say the least. Located only 20 minutes from the City Centre this Sydney driving range also has a dedicated staff of PGA Professional Coaches, all of whom can assist you in honing your skills. You can book private lessons or join in on one of the group clinics.
Address: 2 Jennifer Street, Little Bay, Sydney NSW 2036
Phone: +61 2 9694 1599
Hours: Mon 10am-4pm, Tue-Fri 8:30am-4pm, Sat-Sun 8am-4:30pm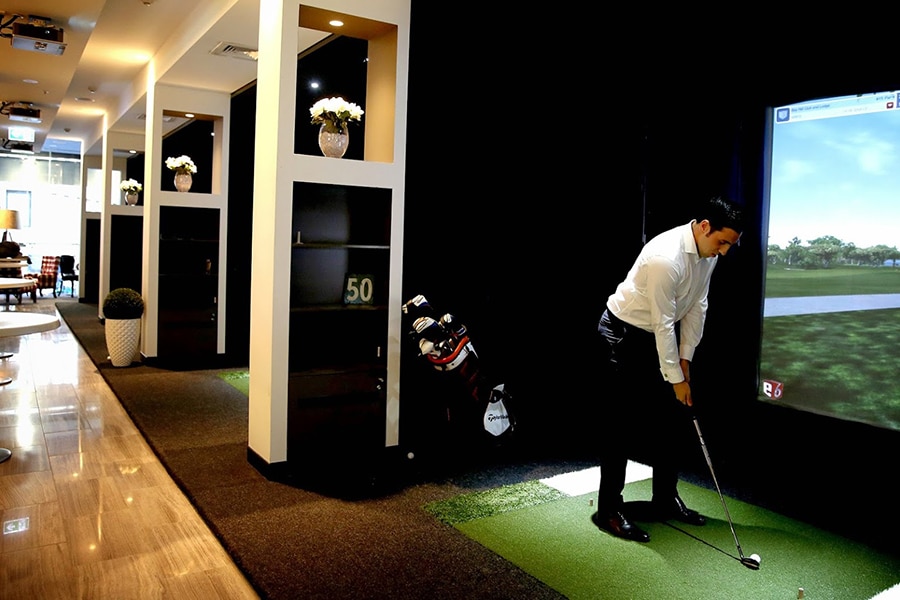 4. Golf in the City
Marketing itself as an "Indoor Golf experience like no other", Golf in the City is a very desirable concept. Desirable because what it offers to consumers who may not always be able to escape the city, is a technologically impressive form of driving range together with professional coaching. The golf simulation technology from Full Swing Golf also gives visitors the chance to play 80 internationally recognised golf courses. Go on, if you work in the Sydney CBD why not make your lunch break more constructive.
Address: 8 Spring Street, Sydney CBD NSW 2000
Phone: +61 2 8964 9972
Hours: Mon 11am-6pm, Tue-Fri 11am-10pm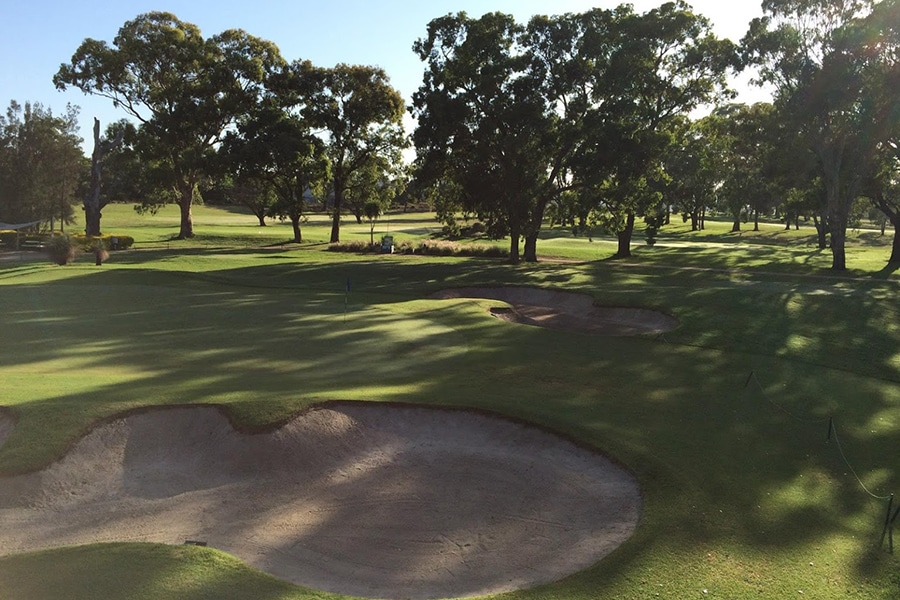 5. George's River Driving Range
A full-length driving range is available alongside George's River Golf Course with 15 covered bays for you to practice your golf swing. Visitors are instructed to purchase tokens from the pro shop which, once fed into an automated dispenser will provide users with the pre-determined amount of balls. A putting green is also near the range allowing you to practice on your short game as well.
Address: 255 Henry Lawson Drive, Georges Hall, Sydney NSW 2198
Phone: +61 2 9724 1615
Hours: Mon-Sun 6am-6pm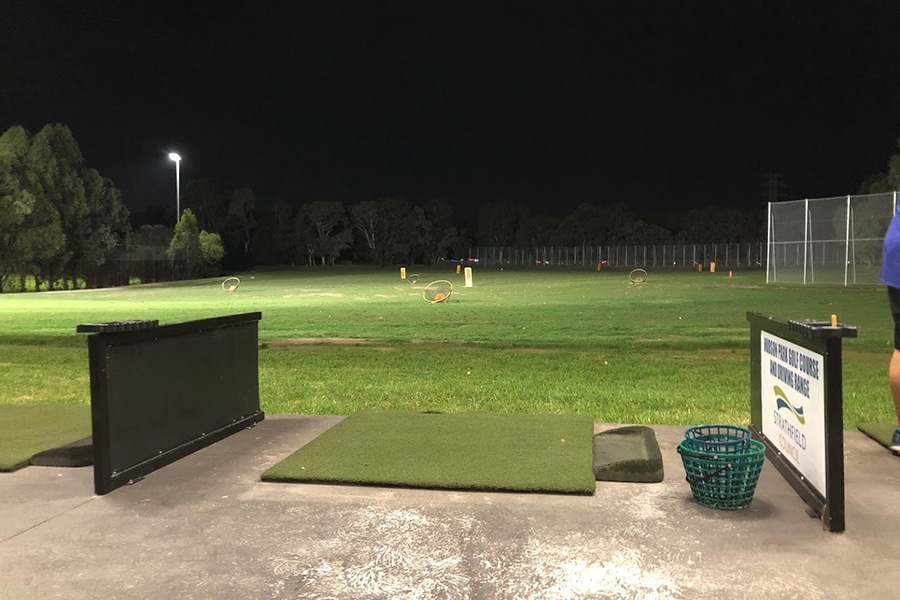 6. Hudson Park Golf Course and Driving Range
Being one of the few municipally operated public courses, Hudson Park Golf Course and Driving Range allows lovers of the game from all backgrounds the opportunity to play a well-designed course and practice on a well-managed driving range.
Address: 108 Arthur Street, Strathfield, Sydney NSW 2135
Phone: +61 2 9746 1150
Hours: Mon-Wed & Fri-Sun 6:30am-11pm, Thu 9am-11pm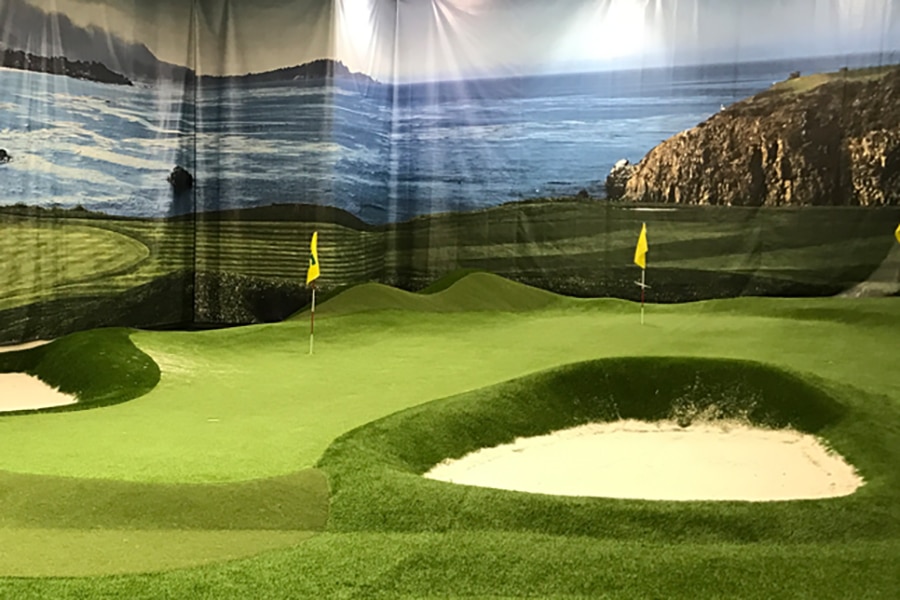 7. Precision Golf
Before you hit the links, it is important for you to find a set of wrenches that best suit you both physically and to your level of expertise. Precision Golf in the Sydney suburb of Chatswood can assist all lovers of the game with finding that perfect putter, ilk worthy iron or devilish driver. The store offers custom-made clubs along with in-store lessons as well as an indoor driving range and virtual courses.
Address: Shop 10, 354 Eastern Valley Way, Chatswood, Sydney NSW 2067
Phone: +61 2 9417 7704
Hours: Mon-Fri 9am-10pm, Sat-Sun 8am-6pm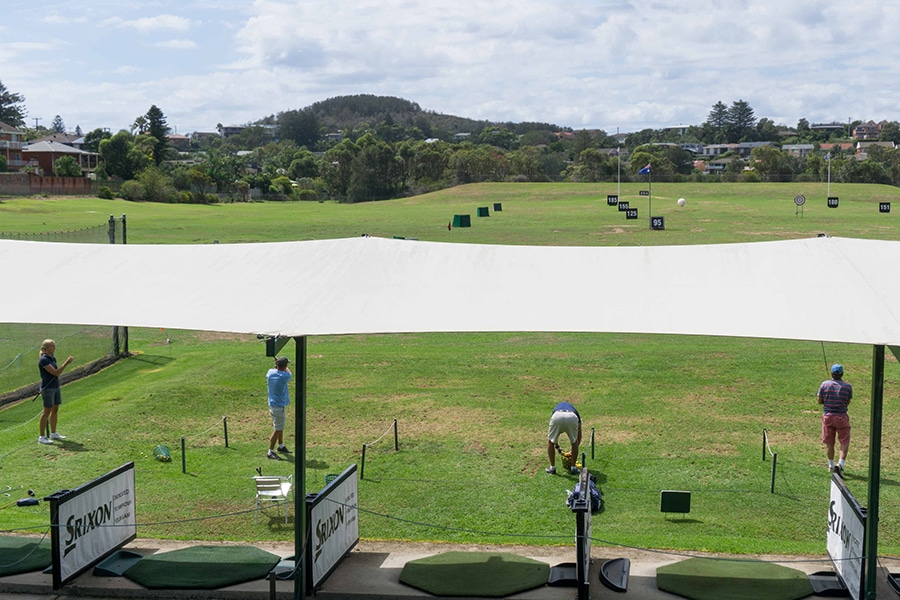 8. Pittwater Golf Centre Driving Range
Offering up to 40 wide bays as well as 3 dedicated teaching bays, we fittingly end our list with one of the best driving ranges in Sydney. The Pittwater Golf Centre Driving Range uses only the best Srixon range balls for folks looking to improve their driving and iron game. While also specialising in short game enhancement facilities such as putting green, bunkers and chipping area.
Address: 1500 Pittwater Road, Warriewood, Sydney NSW 2102
Phone: +61 2 9913 7991
Hours: Mon-Sun 8am-9pm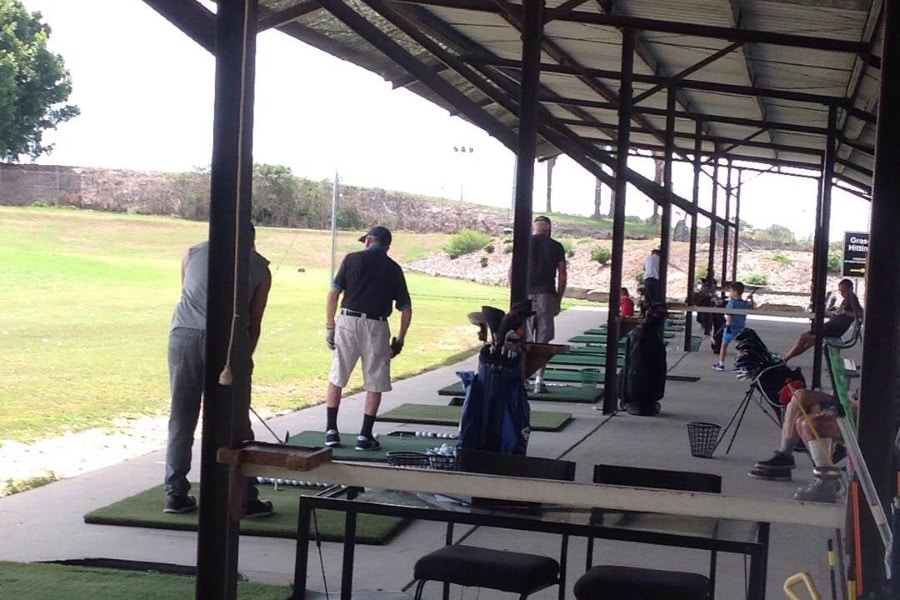 9. Barton Park Golf Driving Range
Barton Park Golf Driving Range provides Sydney golfers with an all-encompassing practice facility. With grass hitting tees, undercover mats and target greens to master your long game alongside a bunker and chipping area to practice your short game as well. The quality of balls used doesn't suffer as they are the same used on the accompanying golf course available at the pro shop.
Address: 210 West Botany Street, Arncliffe, Sydney NSW 2205
Phone: +61 2 9567 7234
Hours: Mon 8am-7pm, Tue-Sun 7:30am-7pm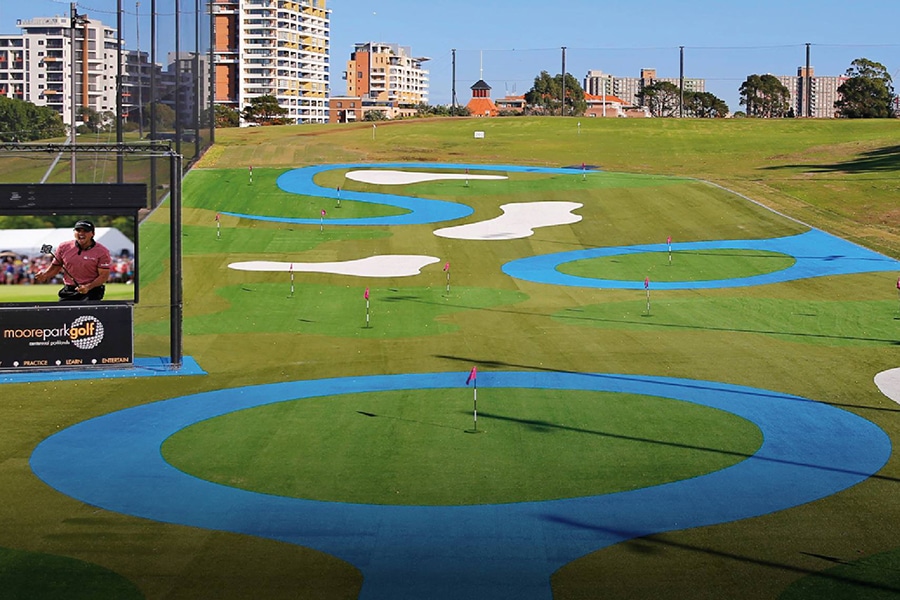 10. Moore Park Golf Driving Range
The Moore Park Golf Driving Range allows individuals or groups a state of the art facility alongside exceptional offerings and services. As an added bonus for patrons who decide to dust off the sticks at the range, from 4 pm to 11 pm every Friday, Saturday and Sunday visitors will receive a free upgrade to the next bucket size up. You can also reserve driving range bays for large groups or purchase pre-paid credits for the range which include a few extra perks.
Address: Corner of Anzac Parade & Cleveland Street, Moore Park, Sydney NSW 2021
Phone: +61 2 9663 1064
Hours: Mon 10am-11pm, Tue-Sun 6am-11pm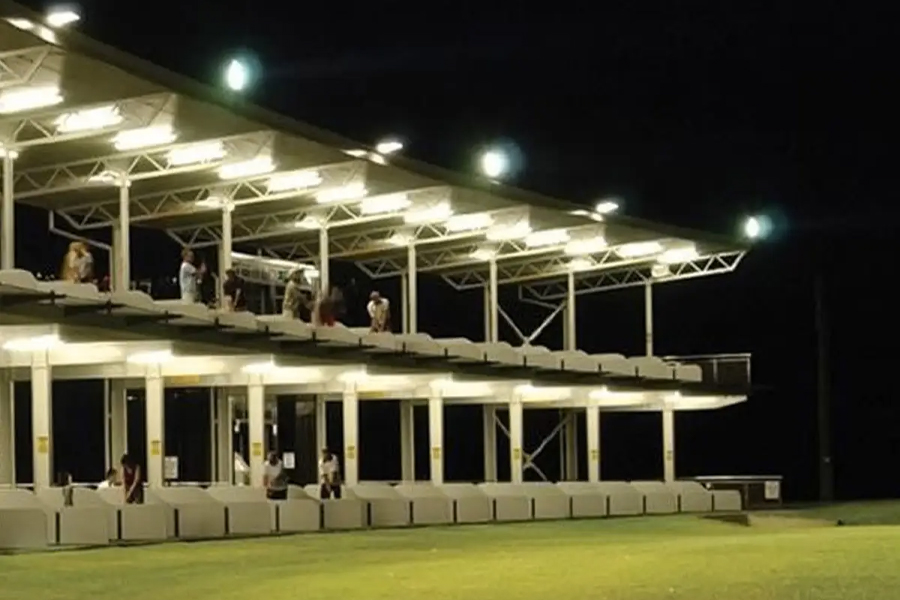 11. The Ridge Golf Course & Driving Range
A state of the art golf driving in Sydney, The Ridge is a massive structure. Featuring 52 floodlight bays over two tiers. For those looking to test their skills, the covered complex includes a range of seven target greens and a purpose-built coaching studio, and at just $20 for a large bucket of balls, you can't really go wrong.
Address: New Illawarra Rd &, Recreation Dr, Barden Ridge NSW 2234
Phone: (02) 9541 4960
Hours: Mon – Fri: 6:30am – 9pm, Sat – Sun: 6:30am – 8pm
You'll also like:
15 Best Golf Courses Sydney Has to Offer
Henry Cavill's Superman Diet & Workout Plan
How Much Protein Do You Need Each Day?
General FAQ
What Sydney driving ranges are open late?
The driving ranges at Hudson Park and Moore Park are both open until 11PM, seven days a week.
Are there any driving ranges in the Sydney CBD?
Golf in the City—which offers golf simulation technology and virtual driving ranges—is located on Spring Street in the Sydney CBD.
What are Sydney's best driving ranges?
Some of the best driving ranges in Sydney are Thornleigh Golf Centre, Golf Paradise, Cullen's Golf, Moore Park Golf, and others.