16 Best Thai Restaurants in Sydney
Craving the best Thai Sydney has to offer? You aren't alone. We're all clambering to find the perfect stir fry or light flavourful curry, and for good reason. Thai food is always in the top five favourite cuisines for most people. We've come up with 16 of the best Thai restaurants in Sydney that we know you'll fall in love with. Not only do they offer up extraordinary dishes, their speciality cocktails, but their excellent service and atmosphere will also have you becoming regulars.
So let's get stuck in! Here is a list of the best Thai in Sydney.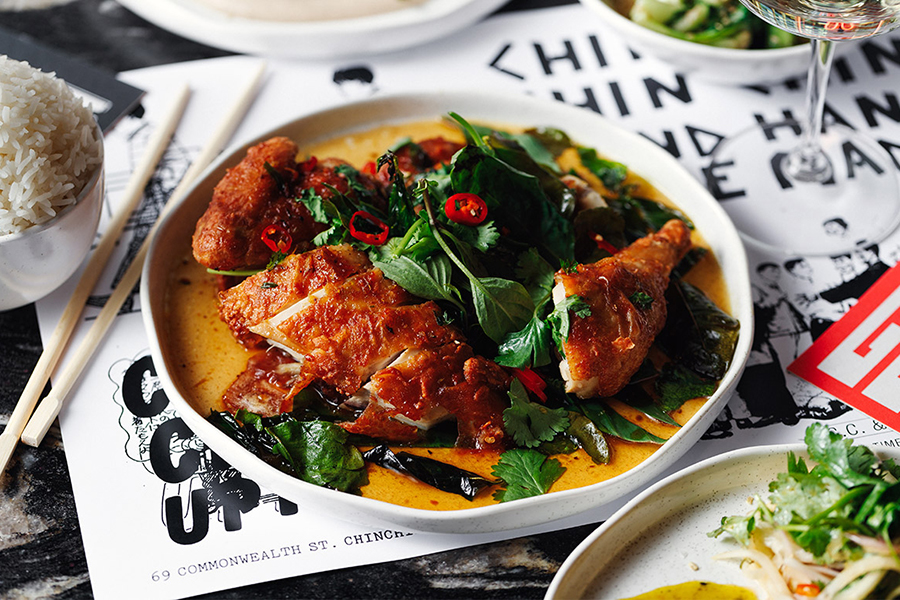 1. Chin Chin
Dining at Chin Chin is a luxury experience. It's a modern chic eatery with a dark twist. Gogo, described as Chin Chin's 'mistress,' is the night to the day of Chin Chin, with mood lighting that'll transport you into a realm of delectable cuisine. Our favourites are their Chin Chin fried rice and the white fish green curry with apple eggplant. It's also not too pricey, giving it a big thumbs up from us.
Address: 69 Commonwealth Street, Surry Hills, NSW, 2010
Contact: (02) 9281 3322
Hours: Mon — Fri: 12pm — 11:30pm, Sat & Sun: 11am — 11:30pm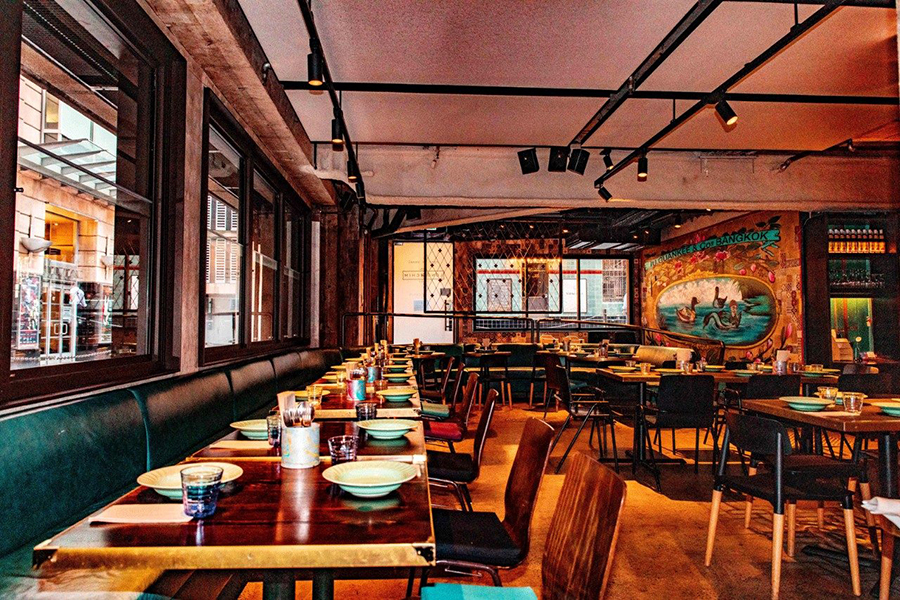 2. Long Chim
If you want exceptional Thai food, Long Chim is the way to go. Not only is it affordable, but each dish is also mouth-wateringly good and amazingly fresh. This restaurant knows how to give you the best Thai in Sydney from their fish cakes to their nong's eggplant. They have both an a la carte menu and a set menu that can cater to your dining needs.
Address: Angel Place, Sydney, NSW, 2000
Contact: (02) 9223 7999
Hours: Mon — Fri: 12pm —3pm (Lunch), 5pm — 10pm (Dinner), Sat: 5pm — 10pm, Closed Sundays
---
Featured Video from Man of Many
---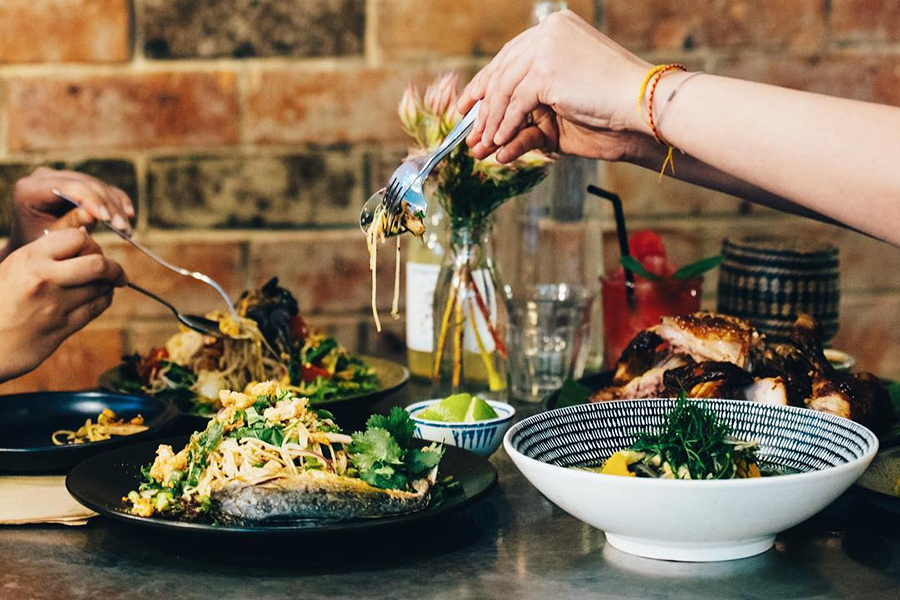 3. Boon Cafe
Boon Cafe is the perfect fusion Thai restaurant. During the day the cafe has brunch styled dishes, and in the night, the dishes are a nod to Northern Thai cuisine that's a little stronger in flavour and veggies. Paying homage to what it means to be Thai and eating authentically is what Boon Cafe is all about. They also have a wide range of speciality cocktails that'll complement every dish.
Address: 1/425 Pitt St, Haymarket, NSW, 2000
Contact: (02) 9281 2114
Hours: Mon — Sun: 8am — 8pm
4. Moon
'When traditional meets modern' is the ethos of Moon Restaurant and Bar in Darlinghurst. Head Chef Aum wants you to feel pure enjoyment with every bite of his Thai and European fusion dishes. They offer a degustation menu for $95 that will be worth every penny. You'll get a mix of seafood, pork, beef and so much more.
Address: 346 Liverpool Street, Darlinghurst, NSW, 2010
Contact: (02) 9357 6084
Hours: Tues — Sun: 5pm — 9:30pm, Closed Mondays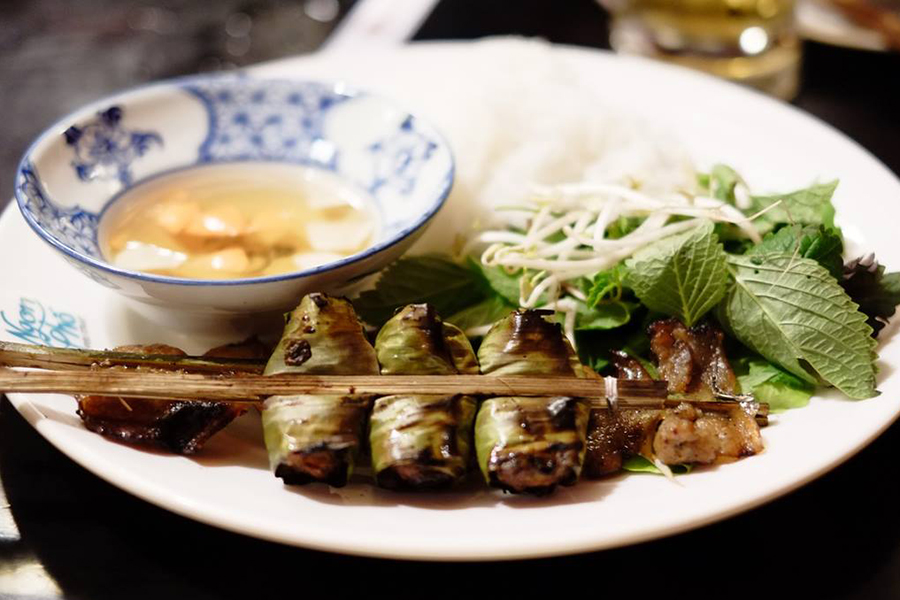 5. Joe's Table
Joe's Table is simply the best. Joe Kitsana is the brains behind the business and makes some of the most delicious South-East Asian dishes you can find in Sydney. His stir-fried pork hock is to die for and don't get us started on his stir-fried prawns that are so light and airy. It's a great place to sit down, have an amazing meal and to relax.
Address: 1/28 Kings Ln, Darlinghurst, NSW, 2010
Contact: (02) 8385 7110
Hours: Mon: 11am — 3pm, Tues — Sat: 11am — 3pm (Lunch), 6pm — 10pm (Dinner), Closed Sundays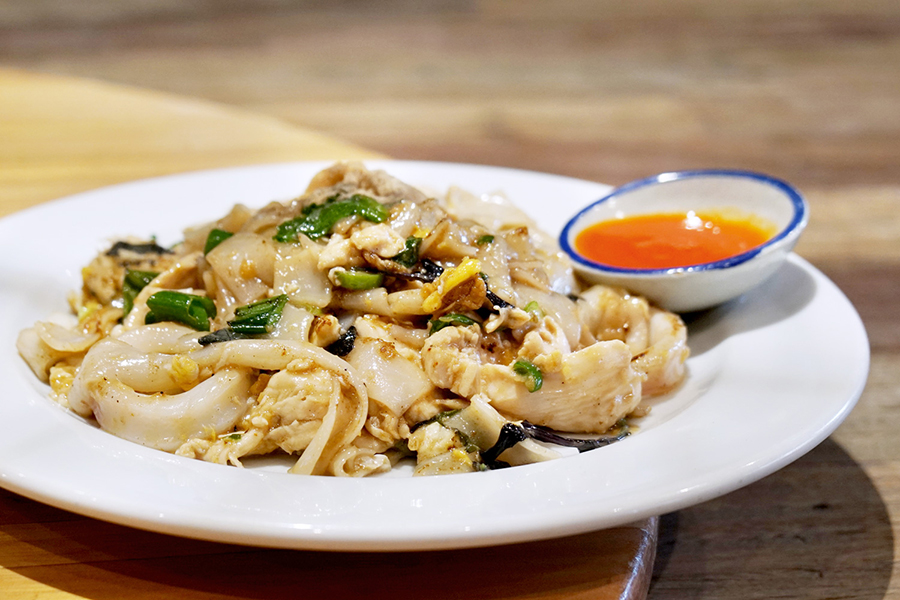 6. Cheng Kitchen
Are you curious about trying Thai that breaks away from the tastes you're used to? Then Cheng Kitchen is perfect for you. It celebrates North Thai food, with their speciality being Khantoke – an arrangement of Thai curries, relishes and jams. All dishes are priced reasonably well, and it's a great stop off on your way to Chinatown.
Address: 54 Campbell Street Haymarket, NSW, 2000
Contact: 0449 956 281
Hours: Mon — Sun: 10am — 11:30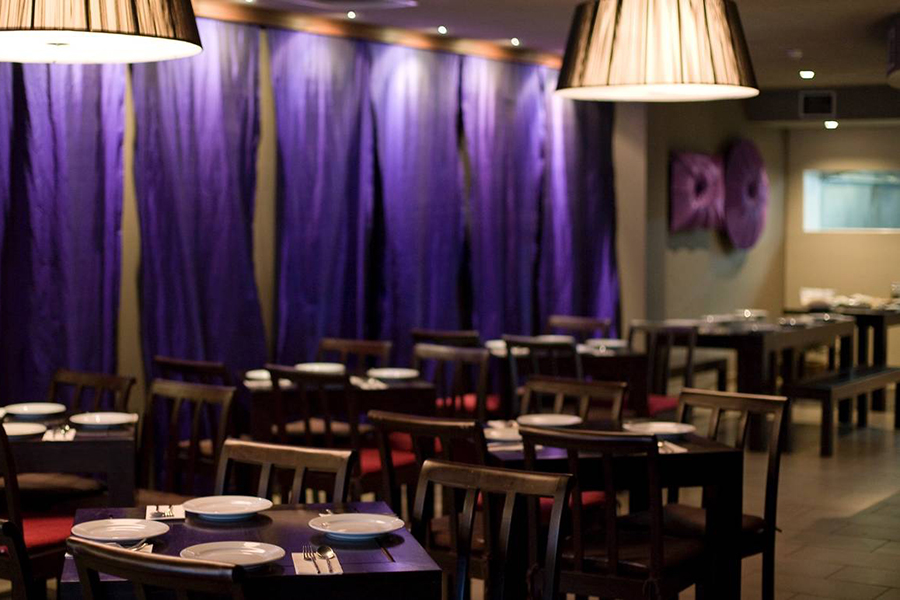 7. Yok Yor
Founded in Bangkok in 1982, Yok Yor in Sydney taps into the precision and fine art of making Thai food. Traditional practices of food preparation are at the heart of this establishment, which is evident with every bite. Their Pad Thai and Som Tum Pu Pla Ra are some of our go tos. Located on the corner of Castlereagh St, Yok Yor is the perfect casual Thai restaurant near you.
Address: Shop G06, 323 Castlereagh Street, Haymarket, NSW, 2000
Contact: (02) 9280 0001 / (02) 9280 0013
Hours: Sun — Tues: 11:30am — 10pm, Fri & Sat: 11:30am — 11pm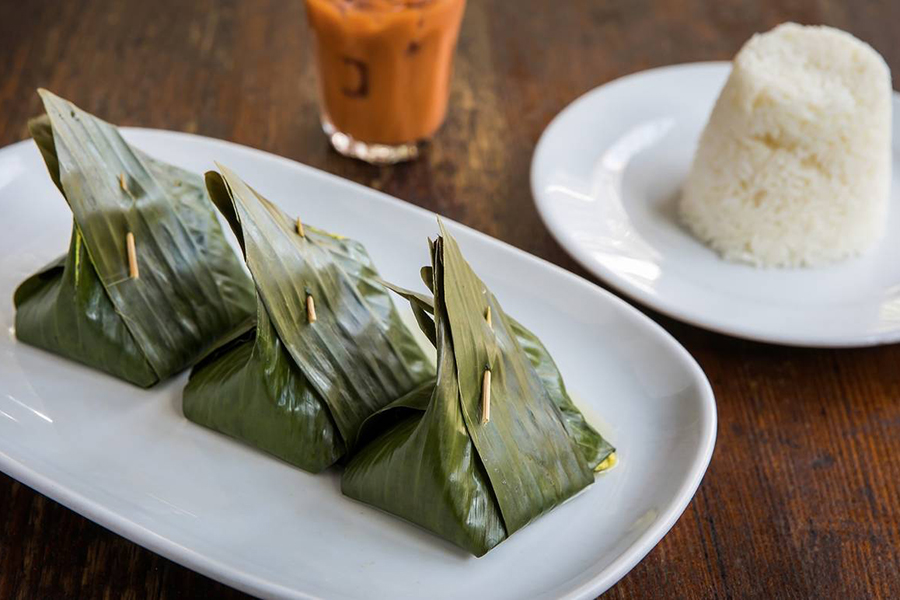 8. Spice I Am
Spice I Am is where you can find the best Thai food in Sydney. Their award-winning dishes and flavour explosions are just the beginning. Sujet Saenkham, Head Chef of Spice I am is innovative, creative and is on a mission to bring you authentic Thai. Try our their Thai eggplant stir fry, you won't regret it.
Address: 90 Wentworth Avenue, Surry Hills, NSW, 2010
Contact: (02) 9280 0928
Hours: Tues — Sun: 11:30am — 3:30 (Lunch), 5pm — 10pm (Dinner), Closed Mondays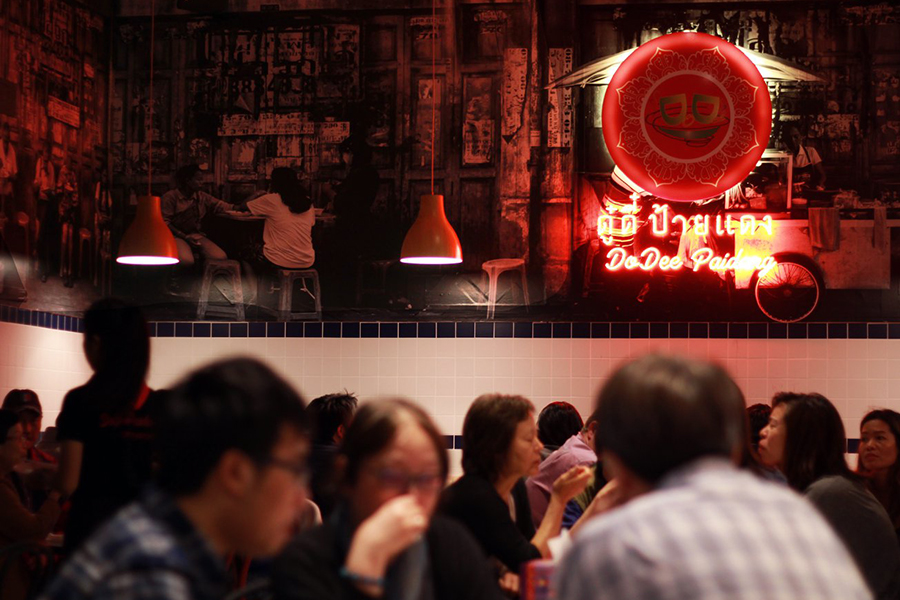 9. DoDee Paidang
Just you wait until you try DoDee Paidang's special noodles – they're simply delicious. Their most popular dish is their Tom Yum soup that's made fresh from a 30-year-old recipe. History, family and tradition drive the success of DoDee Paidang, elevating their dishes to a different standard of Thai cuisine. They also have must try desserts and Asian beers on tap.
Address: Westfield Chatswood, Shop 330-331, 1 Anderson Street, Chatswood, NSW, 2067
Contact: (02) 9419 5341
Hours: Mon — Sun: 11:30am — Late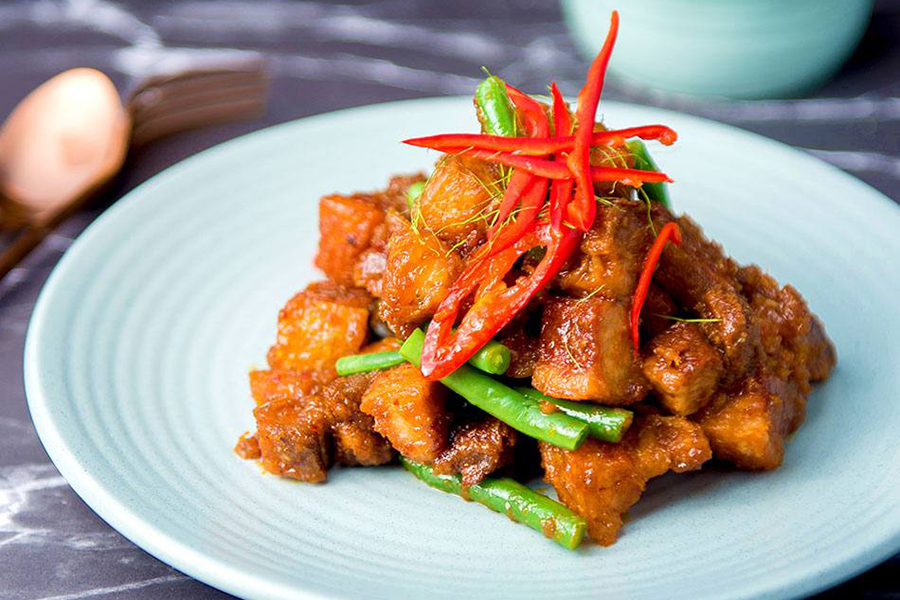 10. Home Thai
Home Thai has excellent Thai with amazing prices. Their scrumptious dishes will have you coming back for more. With no dish over the price of $35, you know you're winning by dining here. Our favourites are the mixed papaya salad and the crispy pork with Chinese broccoli.
Address: Shop 1-2, 299 Sussex Street, Sydney, NSW, 2000
Contact: (02) 9261 5058
Hours: Mon — Sun: 11am — 11pm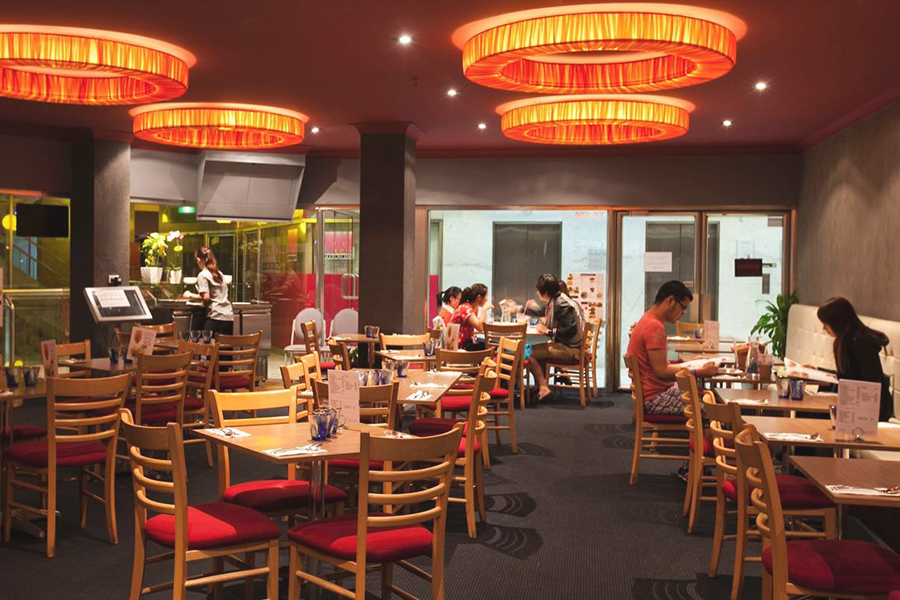 11. Caysorn Thai
Cooking with love is how things are run at Caysorn. Co-owners Chalio, Phanthip and Nongnapa want to bring you family-style Thai with delicious ingredients and a range of options. They also offer traditional Thai desserts which are so packed with flavour you'll want to order them all.
Address: 106/8 Quay Street, Prince Centre Building Level 1, Haymarket, NSW, 2000
Contact: (02) 9211 5729
Hours: Mon — Sun: 11am — 9:30pm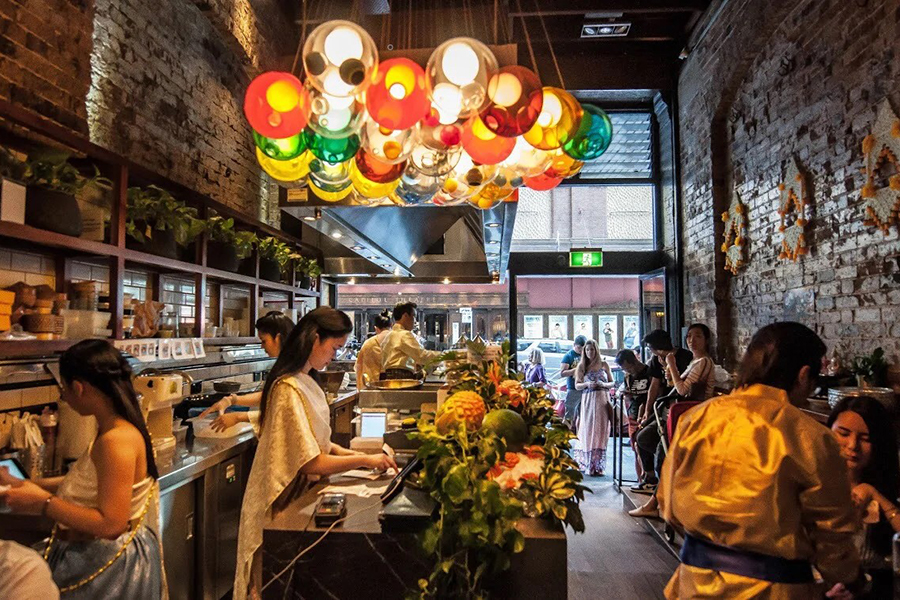 12. Chat Thai
Chat Thai is a staple in Haymarket and is a must-try. Much like Home Thai, Chat Thai has mouth-watering food that won't break the bank. Each dish is prepared with precision, fresh ingredients and are made to leave you happy. Our favourites range from their spring rolls, their Gaeng BPU (yellow crab curry) to their Chilli fried rice and coconut ice cream. After a day of shopping, you just have to pop in for a quick bite to eat.
Address: 20 Campbell Street Haymarket, NSW, 2000
Contact: (02) 9211 1808
Hours: Mon — Sun: 11am — 10pm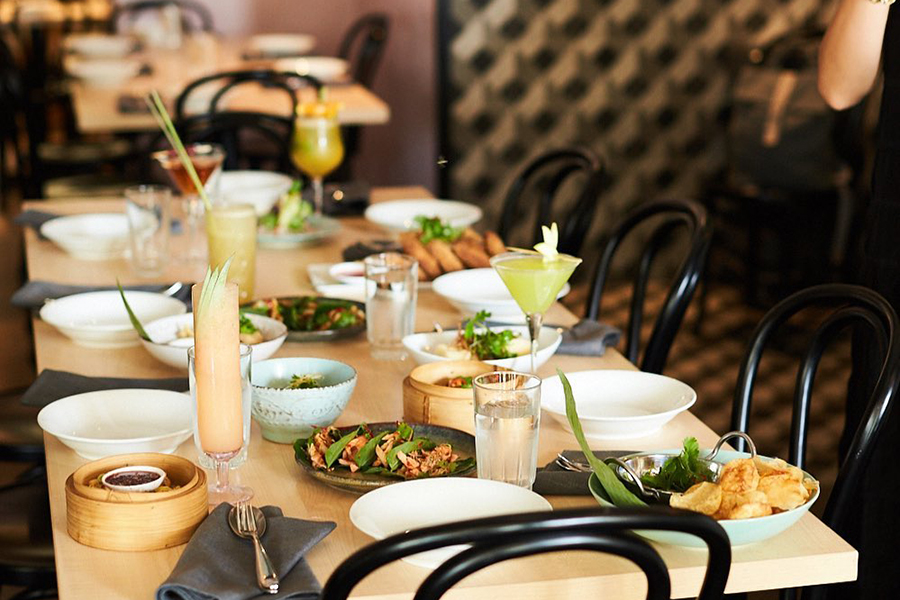 13. Alphabet Street
Thai with a view anyone? Located on the cusp of Cronulla Beach, Alphabet Street sets out to be the perfect balance between modern and classic Asian cuisine. You can find a range of Thai dishes offered in a takeaway or banquet setting. Alternatively, you can sit by the water and just enjoy a cocktail from their bar.
Address:5/8 Kingsway, Cronulla, NSW, 2230
Contact: (02) 9544 0756
Hours: Tues — Thurs: 5pm — 10pm, Fri & Sat: 12pm — 3pm (Lunch), 5pm — 10pm (Dinner), Sun: 12pm — 3pm (Lunch), 5pm — 9pm (Dinner), Closed Mondays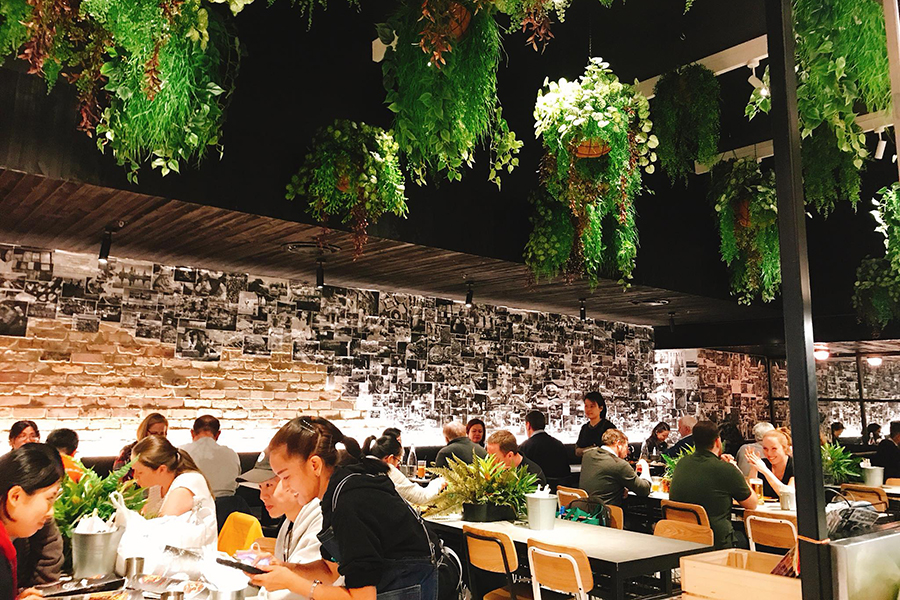 14. Khao Pla
Khao Pla is a multi-award winning modern Thai restaurant that delivers you constant taste explosions. Made from fresh ingredients with all curries and pastes made in-house, you know the quality you're getting is unlike any other. If you want an authentic Thai experience, Khao pla is for you as it is considered one of Sydney's best Thai restaurants.
Address: Shop 7/370-374, Victoria Avenue, Chatswood, NSW, 2067
Contact: (02) 9412 4978
Hours: Mon — Sun: 11pm — 10pm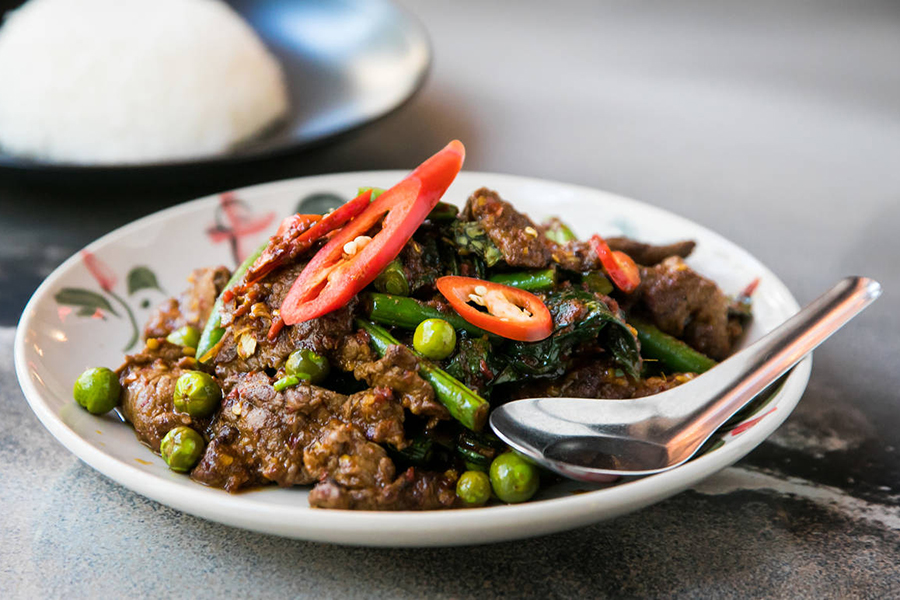 15. Chum Tang
From the same creator of Khao Play, Chum Tang offers you flavours that are stronger and more regional than your average Thai restaurant. While Khao Pla is easier on your palette, Chum Tang transports you to different tastes of Thailand that is hard to come by in Australia.
Address: Shop 4, The District Podium Level, Chatswood Interchange 436, Victoria Ave, Chatswood, NSW, 2067
Contact: (02) 9419 2872
Hours: Mon — Sun: 11pm — 10pm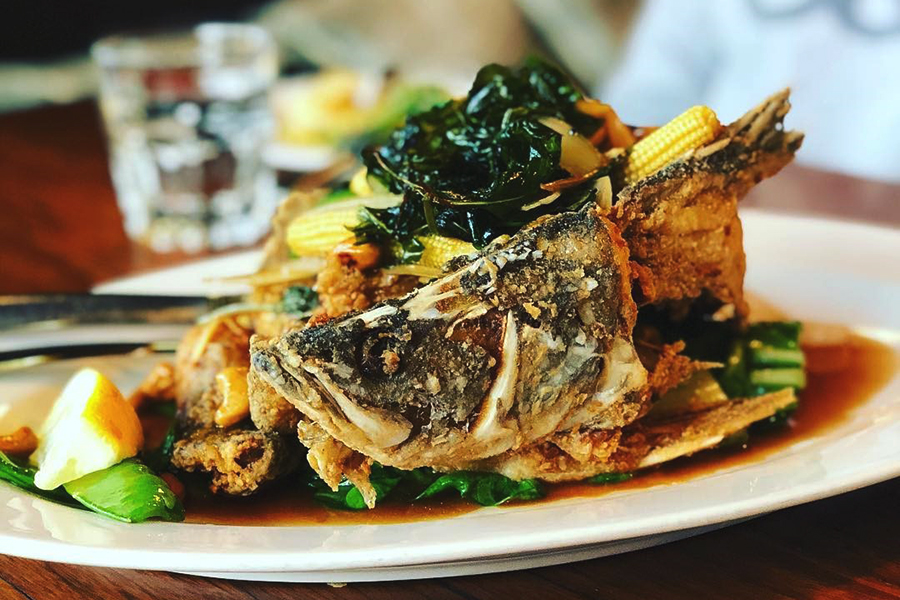 16. Blue Monkey
Cooking in the family way is the staple at Blue Monkey. The head chef learned to cook at the age of 10 and hasn't stopped, determined to bring you mind-blowing Thai food. Fresh spices, produce, and flavours are just the start here. We recommend their garlic lamb and grilled salad.
Address: 39 Perouse Road, Randwick, NSW, 2031
Contact: (02) 8021 2160
Hours: Mon — Sun: 5pm — 9:30pm
You'll also like:
17 Best Sushi Restaurants in Sydney
25 Best Italian Restaurants in Sydney
31 Best Bars in Sydney to Add to Your List
Thai Restaurants in Sydney FAQs
How many Thai restaurants are there in Sydney?
There are about 3,000 Thai Restaurants in Australia and Sydney is home to approximately a third of those. If you are looking for staple Thai restaurants in Sydney that will provide quality fare, look for Long Chim, Chin Chin or Boon Cafe for your next night out.
Who owns Long Chim?
David Thompson is the owner of Long Chim. The Australian chef, restaurateur and cookery writer is known for his skill and expertise in Thai cuisine.
What is vegan at Thai restaurants?
There are many vegan options at almost every Thai restaurant with Tofu being a common substitute for meat dishes. Be sure to ask if there's any fish sauce and paste in the food prep process so you can ensure you're eating a completely vegan meal.
---
Featured Video from Man of Many