14 Best Indian Restaurants in Melbourne
We all know Melbourne is a culinary melting pot, and there's no denying the city has mastered the art of Indian cuisine in all its staggering variety. From South Indian to North Indian, Malaysian-Indian, Indo-Chinese, and Indian fusion – you'll find some of Australia's best Indian restaurants in Melbourne. Whether you're a fan of the comforting butter chicken that's become an Aussie favourite, or you're on the hunt for something more spice-forward, there's an Indian restaurant in Melbourne sure to tickle ya tastebuds.
Best of Melbourne Indian Restaurants
Best Indian Restaurant Melbourne
With so many great Indian takeaway and restaurant joints dotted across the city, we thought we'd make your life easier by pulling it all together in this list of the best Indian restaurants in Melbourne.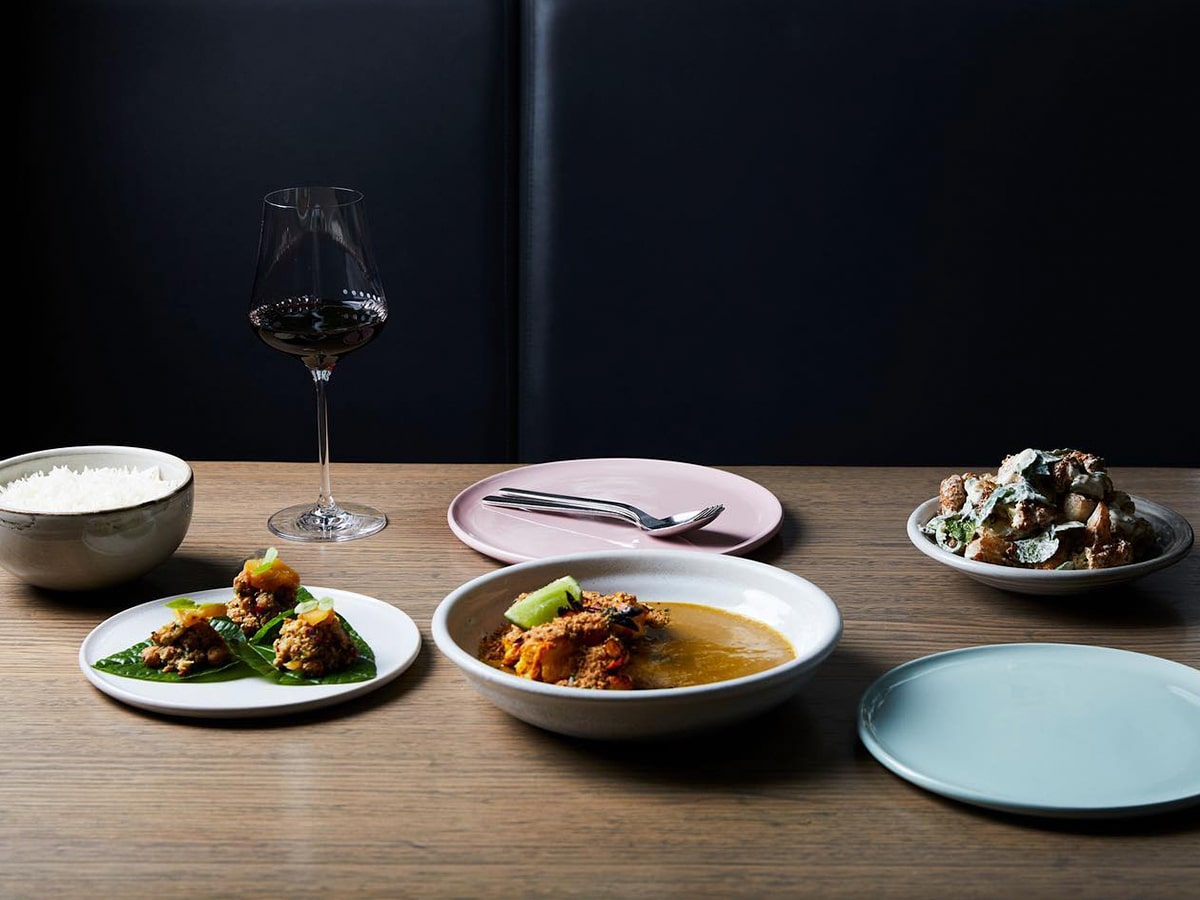 1. Tonka
Experience the heady blend of Indian cuisine with a modern Melbourne twist at Tonka – Adam D'Sylva's upmarket homage to India. Once a notorious nightclub, this Indian-inspired culinary hotspot caters to all – whether you're stopping in for a bite, a drink or something in between. You can stick to the classics like Tonka's butter chicken, or try something a little different like pink oyster mushroom pakora with tamarind raita.
What We Like: Modern twists on classic Indian fare
What We Don't Like: Service can be hit or miss
Address: 20 Duckboard Pl, Melbourne VIC 3000, Australia
Phone: (03) 9650 3155
Hours: 12–3pm, 5:30–9.30pm (Monday to Wed), Thurs 12–3pm, 5:30–10.30pm Sun 12-9pm, Fri & Sat 12-10.30pm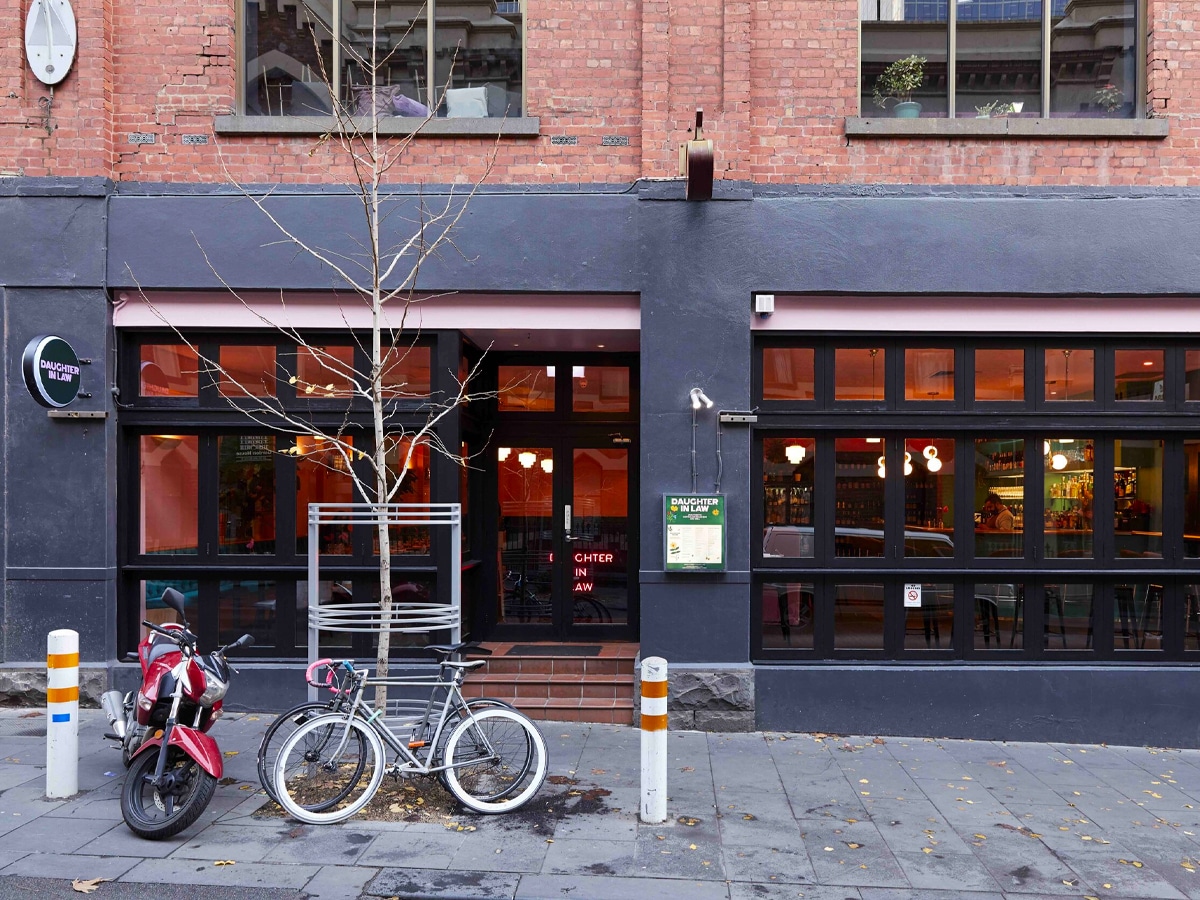 2. Daughter in Law
At Daughter In Law in Melbourne's CBD, the word "unauthentic" is a proud part of the restaurant's identity when it comes to Indian cuisine. Famous chef Jessi Singh is all about breaking the rules. This place is a wild mix of Australian-Indian bar and grill delights, with 70s Bollywood music in the background. You'll find naan pizza, a self-serve bar fridge stocked with craft beers, and even dishes that aren't traditionally Indian, like tartare and ceviche. The restaurant's interior carries on the rebellious spirit, with dusty pink walls and emerald-green velvet banquettes making a bold, rule-breaking statement.
What We Like: Plenty of vegan options
What We Don't Like: This place can get super busy, so booking ahead is recommended.
Address: 37 Little Bourke St, Melbourne VIC 3000, Australia
Phone: (03) 9242 0814
Hours: Mon-Tues 5-9pm; Wed 12–2 pm, 5–9 pm; Thurs 12–2 pm, 5–10 pm; Fri 12–2 pm, 5–10 pm; Sat 12–2 pm, 5–10 pm; Sun 12–2 pm, 5–9 pm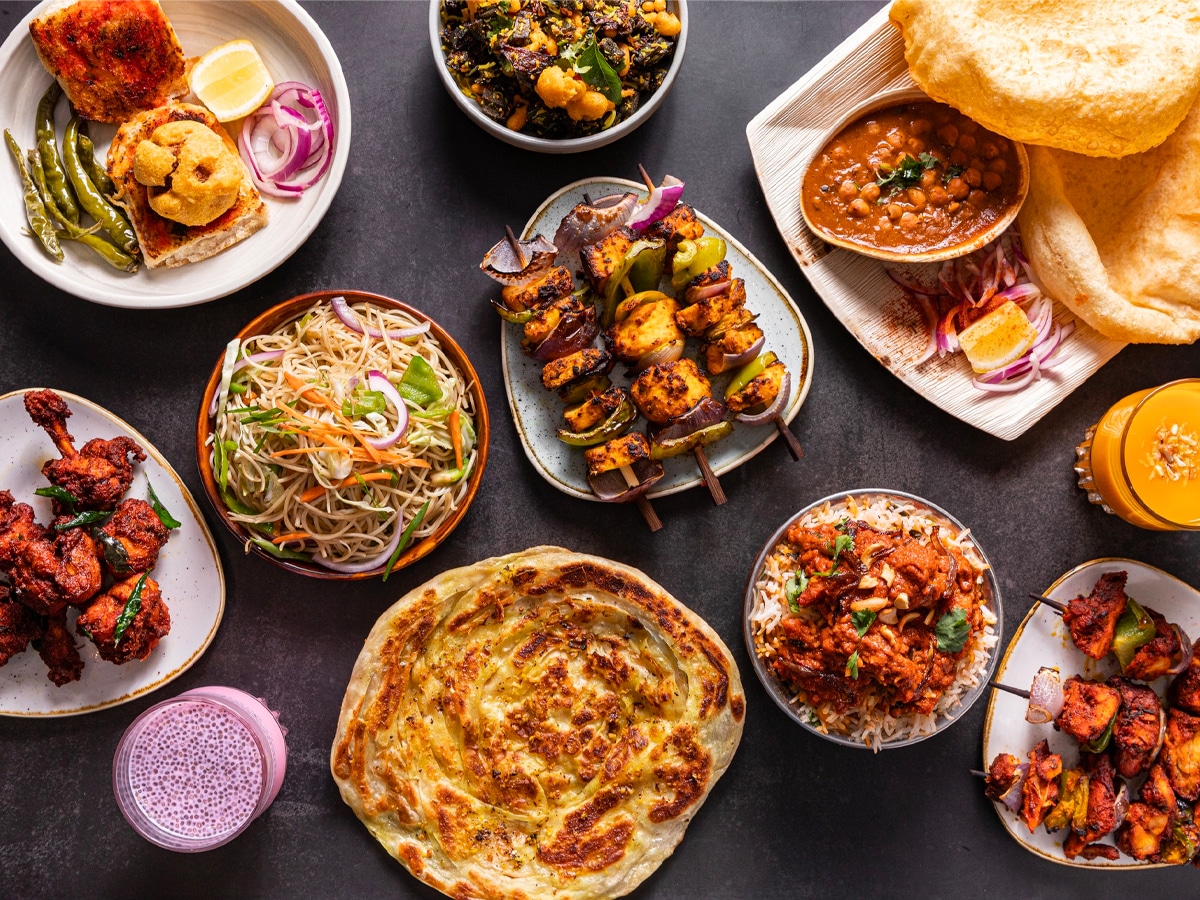 3. Chilli India (Docklands)
Looking for your new go-to after work Indian joint? You've gotta give Chilli India a go. The team have spiced things up with a South Indian twist, offering an amazing variety of 20 kinds of dosa, uthappams, murtabaks, and stuffed rotis. For authentic food that won't break the bank (that's best for Indian takeaway tbh) Chilli India is a must-try.
What We Like: Diverse menu with options for both mild and spicy palates.
What We Don't Like: Customer service is hit and miss – we recommend takeaway!
Address: 79 Batmans Hill Dr, Docklands VIC 3008
Phone: (03) 8383 1008
Hours: Sat-Sun 12–3:30 pm, 5:30–9:30 pm, Mon-Fri 11:30 am–3 pm, 5:30–9:30 pm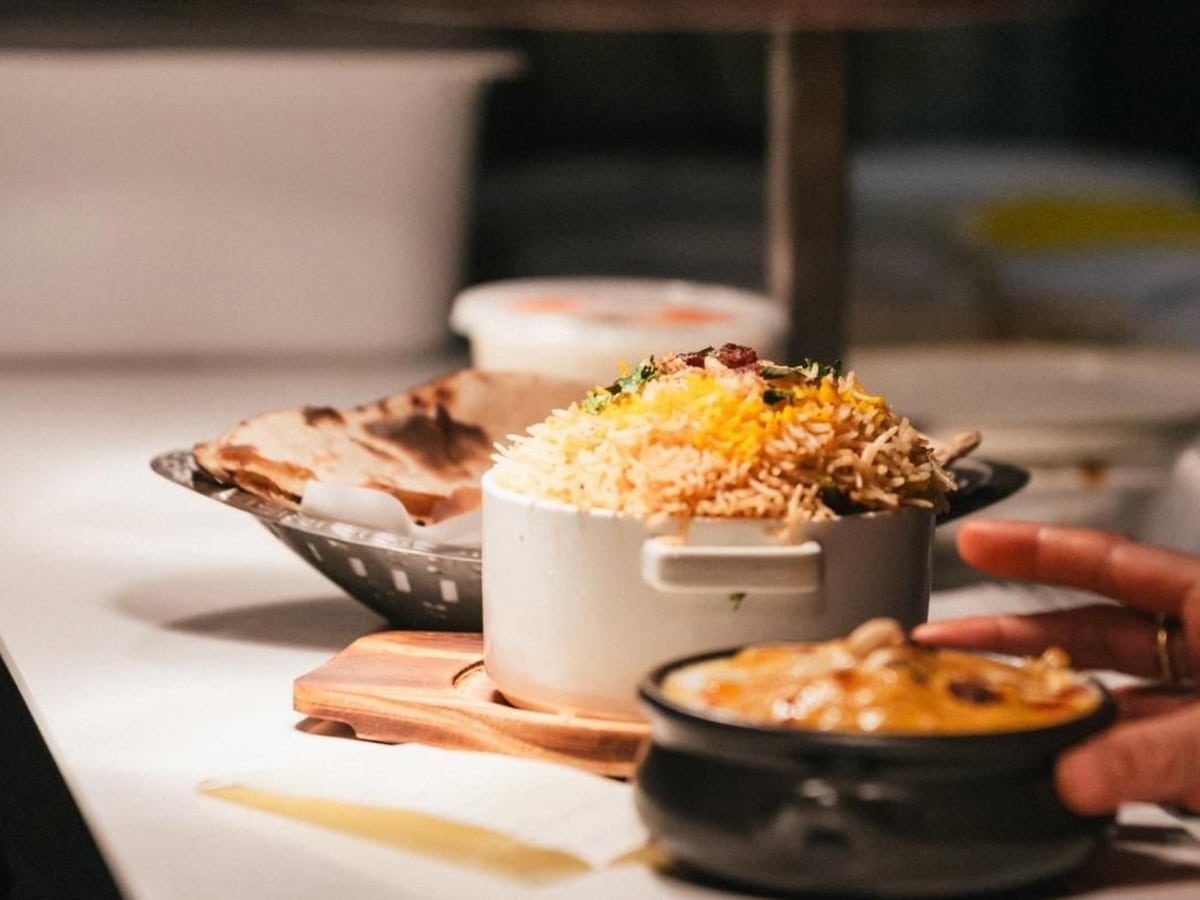 4. Mukka
Before Mukka's appearance on Brunswick Street, the Indian restaurant scene in Fitzroy leaned towards the North Indian style – think butter chicken, palak paneer, and spicy rogan josh. Mukka's introduction in 2018 spiced up the area (literally). With a South Indian focus, we recommend trying the crispy dosa, dum biryanis as well as thali plates which give you a little taste of everything.
What We Like: Amazing hospitality
What We Don't Like: Prices tend to be on the higher side
Address: 365 Brunswick St, Fitzroy VIC 3065, Australia
Phone: (03) 9917 2224
Hours: Fri & Sat 12-4pm, 5-10pm; Sun 12-4pm, 5-9pm, Mon-Thurs 5-9.30pm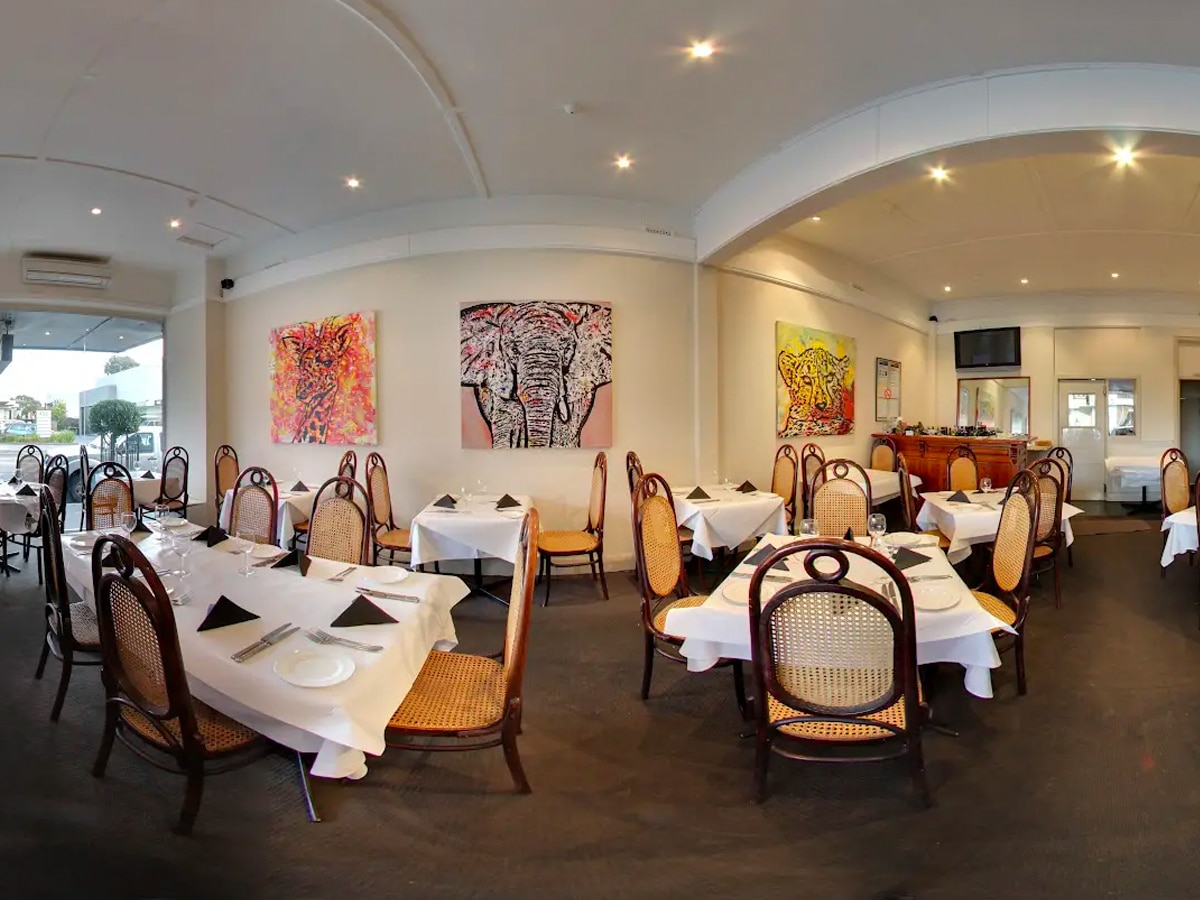 5. India House Restaurant
India House is a lively hub for North Indian cuisine in Melbourne. Since opening its doors in 1984, it's been a true pioneer in delicious and authentic flavours, quickly becoming a household name. Known for its Tandoori specialties, their curries burst with regional uniqueness, and the spice levels? Tailored just to your taste.
What We Like: Plenty of vegetarian options
What We Don't Like: Small portion sizes
Address: 459 High Street, Prahran 3181
Phone: (03) 9510 3688
Hours: 6–10pm (Monday to Sunday)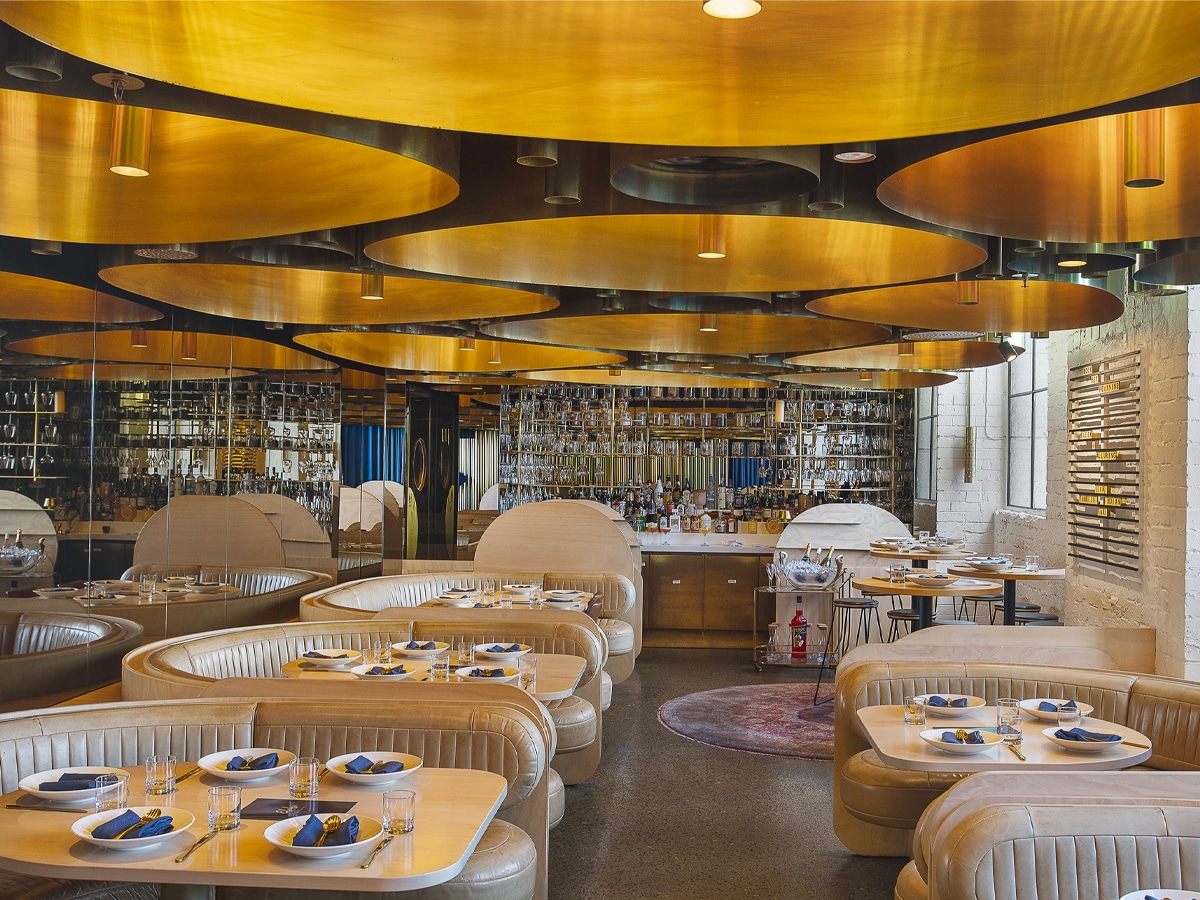 6. Elchi
Looking for an upscale dining experience in the heart of Melbourne? Pop into Elchi – an elevated Indian dining experience from the "Curry Queen" herself – Manpreet Sekhon (the chef behind Indian restaurants Masti and Eastern Spice). With a rotating, seasonal menu of Indian dishes from a number of regions, there are plenty of options to choose from. We recommend trying the golgappa shots – cumin water in puffed puri bread pockets and the potato patty of vada pao, a Mumbai favourite. Plus, the two-page wine list, reasonable in price, perfectly complements the diverse flavours. 
What We Like: Great spot for an intimate fine dining experience
What We Don't Like: Small portions and bookings are essential
Address: 72 Flinders St, Melbourne VIC 3000
Phone: 0468 349 905
Hours: 6-10.30pm (Tuesday to Sunday), Closed on Mondays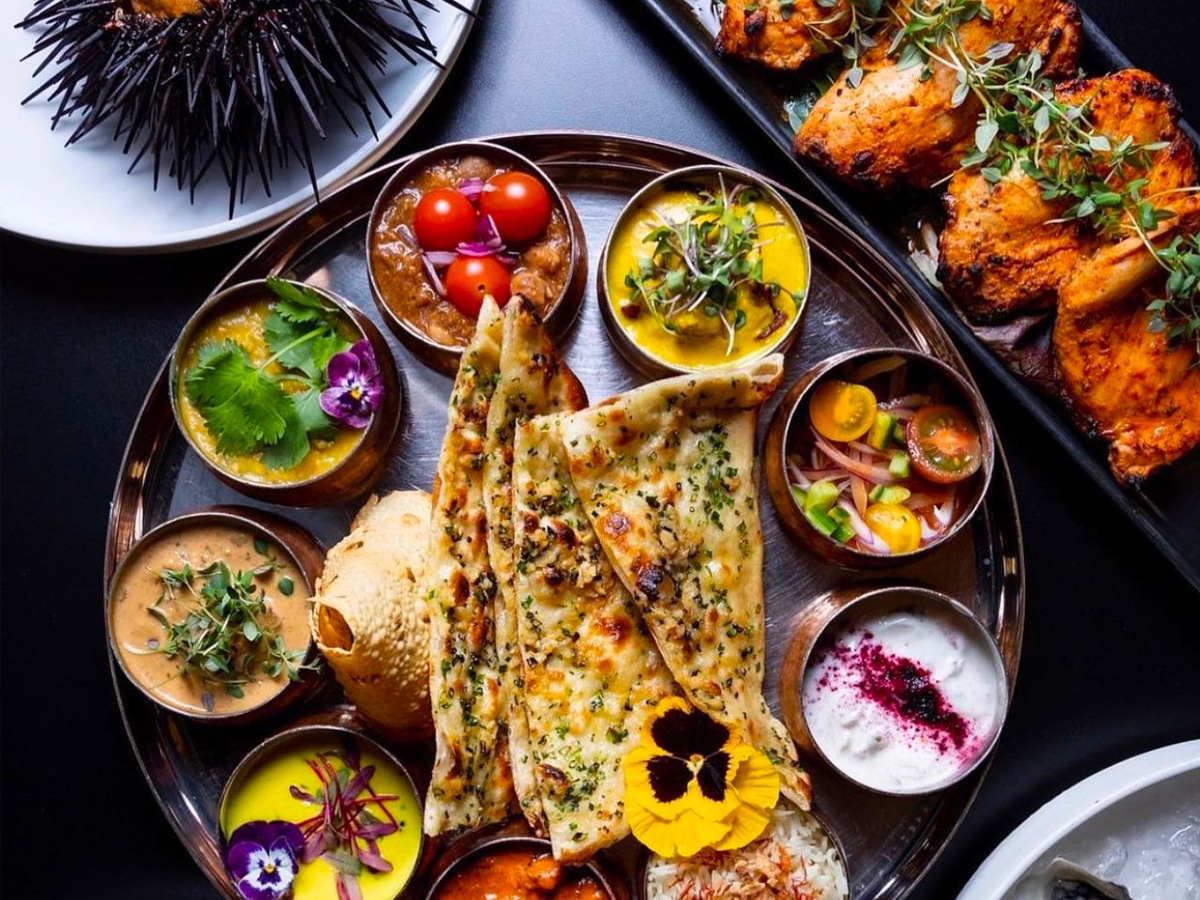 7. Horn Please
For over a decade, enthusiasts of Jessi Singh's creatively unconventional Indian cuisine have been flocking to this vibrant Fitzroy North establishment. Now, sous-chef Amar Singh has taken the helm, creating contemporary renditions of beloved Indian classics. Think inventive twists on butter chicken, garlic naan, and an irresistible black lentil dahl bursting with flavour. With curries and street food staying firmly under $25, Horn Please is delicious and affordable.
What We Like: Super funky and fun decor
What We Don't Like: The heat factor is mild, so maybe ask for extra spice if you like it hot

Address: 167 St Georges Rd, Fitzroy North VIC 3068, Australia
Phone: (03) 9497 8101
Hours: Sat & Sun 12-3 pm; 6-10 pm), Mon-Thurs 6-9 pm; Fri 6-10 pm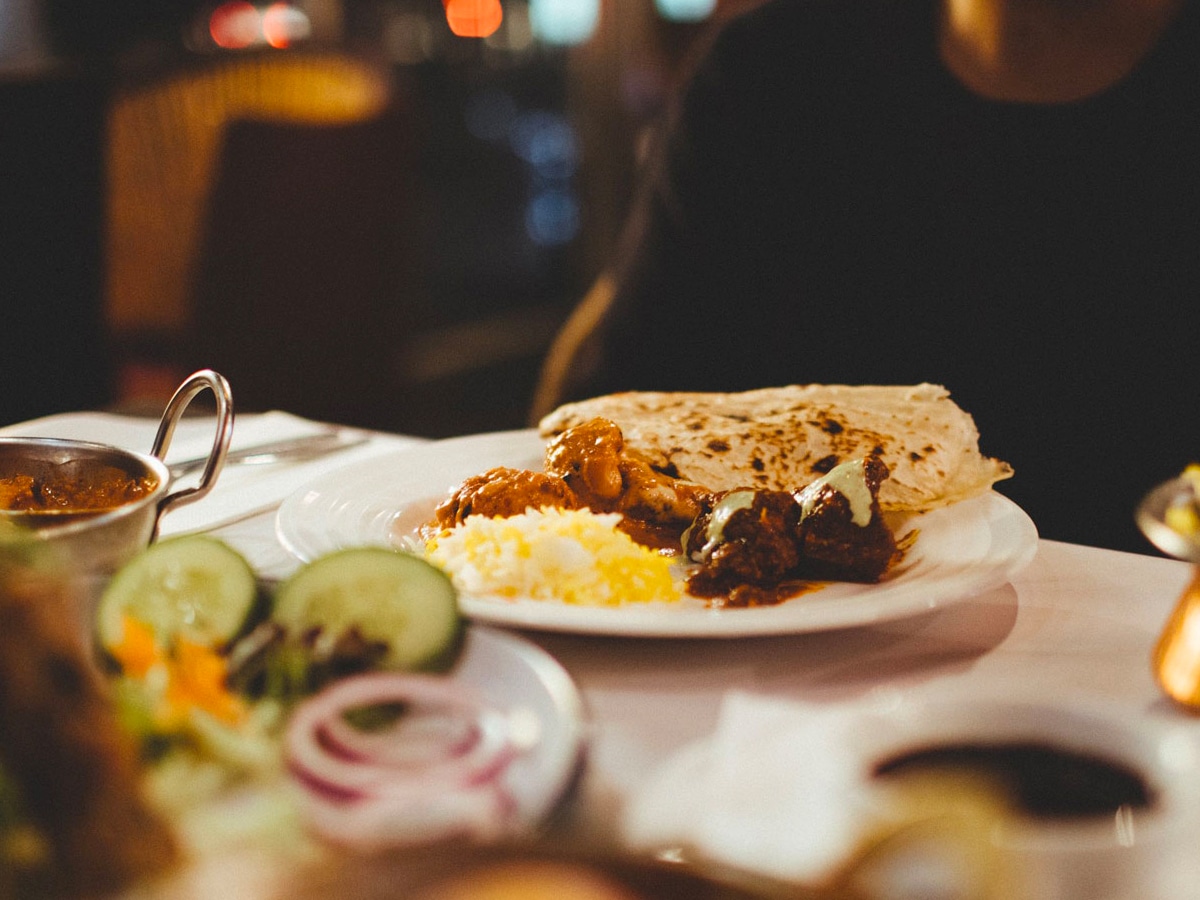 8. Desi Dhaba Melbourne
If you're looking for a taste of authentic Indian dhabas after dark, Desi Dhaba is the place to go. Open until 1:30 am every night, this place is your go-to for those late-night urges for Poori Choley, Onion Bhajiya, or samosas. But Desi Dhaba is more than just an Indian takeaway joint. Dine in, and you'll find yourself immersed in Indian culture. With Bollywood movies playing in the background and a dance floor waiting for you, Desi Dhaba is the place to be.
What We Like: Open late every night
What We Don't Like: Customer service is lacking sometimes
Address: 134 Flinders St, Melbourne VIC 3000
Phone: (03) 9650 9908
Hours: Fri-Sun 12pm-1.30am; Mon-Thurs 11am-1.30am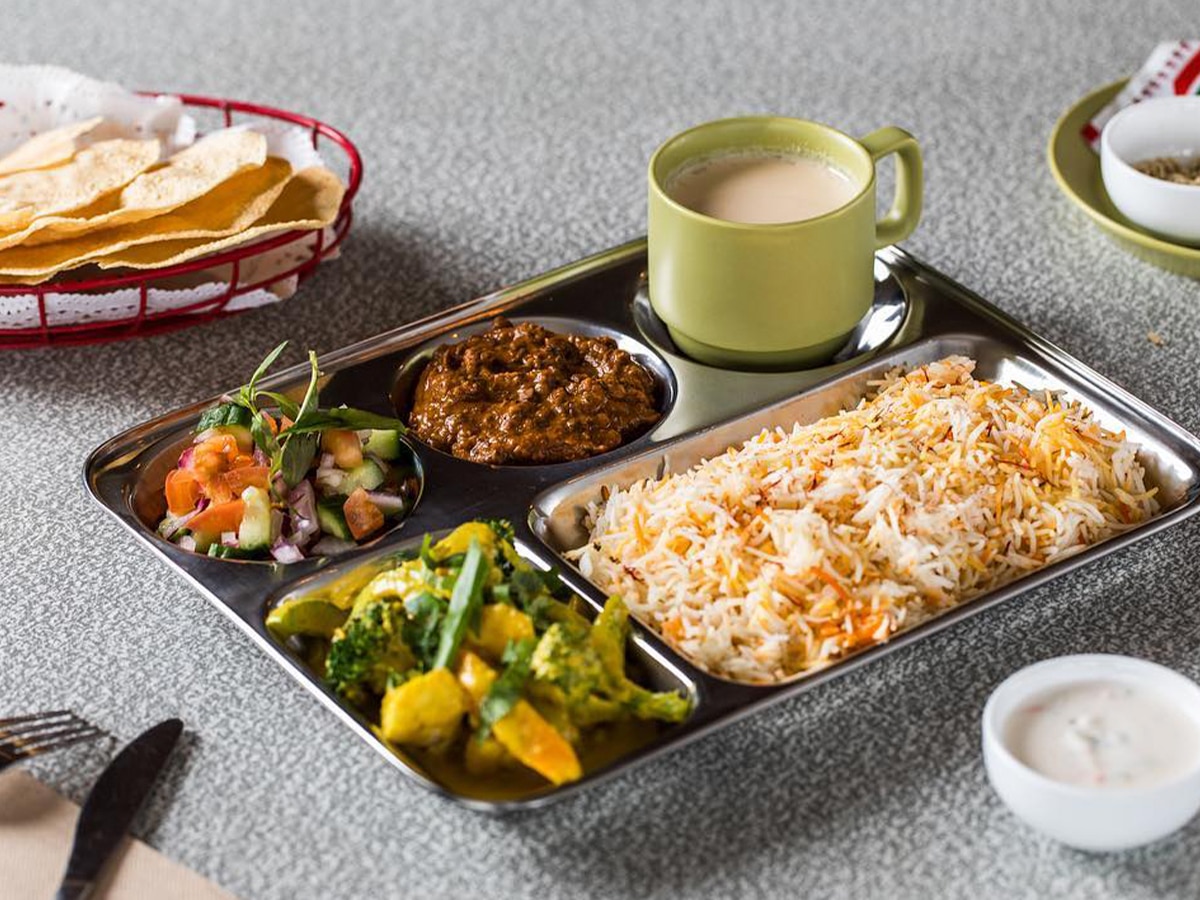 9. Curry Cafe
At Curry Cafe, they're all about the spices. Instead of pre-made mixes, they use fresh spices roasted and ground in-house each week. It honestly makes all the difference (who knew?!) Curry. We recommend diving into the creamy lamb pasanda or the cheese-filled saag curry with paneer. Or, challenge yourself with the martaban, a daringly spicy curry cooked in pickling spice for an incredible 48 hours. For drinks, it's simple. House red or white wine, or a curry-friendly pét-nat from the specials board. Beer on tap covers everything from a strong red ale to an easygoing house lager.
What We Like: Fresh spices roasted and ground in-house
What We Don't Like: Some customers report Issues with delivery
Address: 73 High Street Northcote 3070
Phone: (03) 9489 9066
Hours: 5.30–10pm (Monday to Sunday)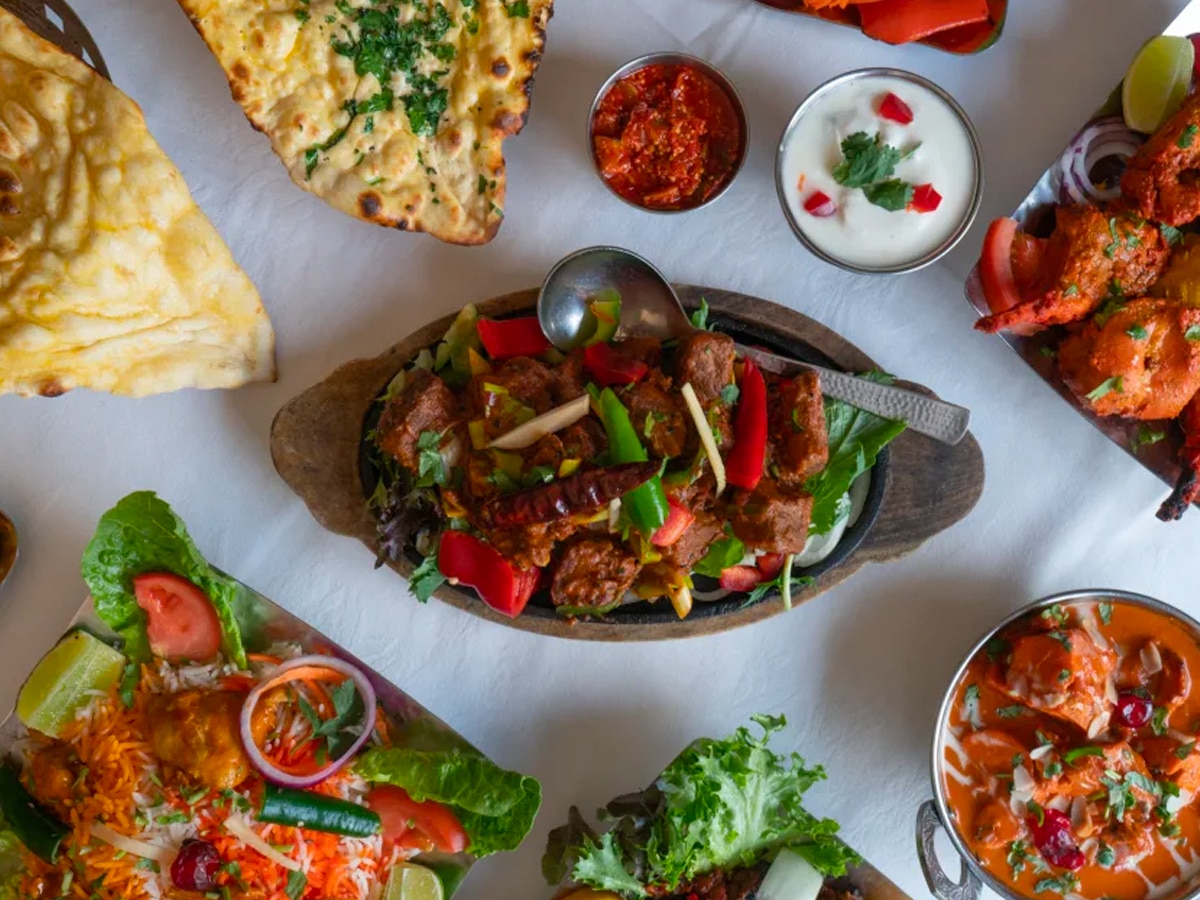 10. Tandoori Den
Since 1981, Tandoori Den has been a staple in the city of Camberwell. Situated right near Camberwell junction, this budget-friendly gem offers a variety of delish Indian dishes that span India's vast culinary landscape. From the rich beef kashmiri with crushed cashews to the exotic coconut crab from the south, every curry is made fresh to order, infused with fragrant spices.
What We Like: Takeaway is exceptional value for money
What We Don't Like: The restaurant can fill up quickly during peak hours, even on weekdays
Address: 261 Camberwell Rd, Camberwell VIC 3124
Phone: (03) 9813 2598
Hours: Sat-Sun 5:30–10pm; Mon-Fri 11.30am-2.30pm, 5.30-10pm)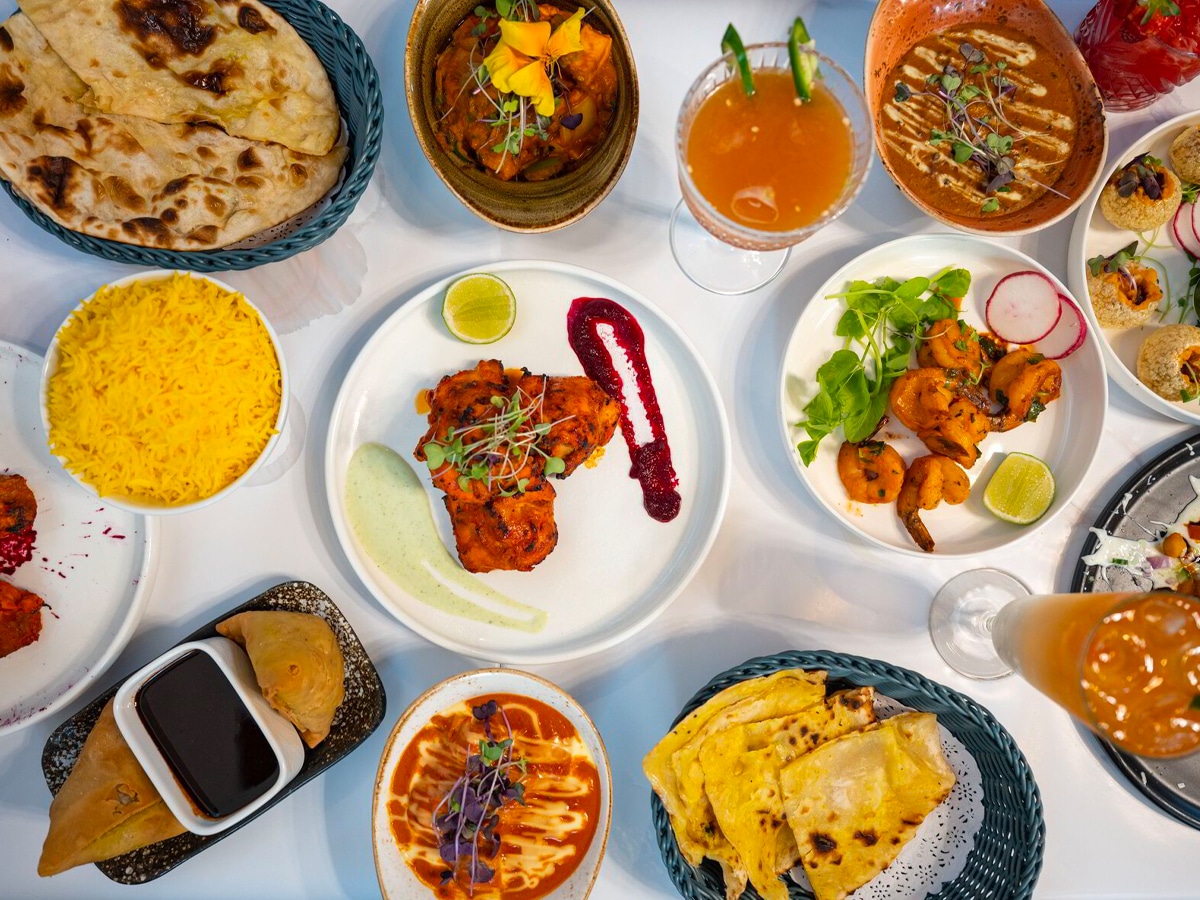 11. Aagaman
Craving some amazing Indian Nepalese fusion? Aagaman in Port Melbourne is the spot to hit. With a comfy yet classy setup with white tables, polished concrete floors, and a stylish mix of red, beige, and black; whether you're up for a casual lunch or a cosy dinner, they've got you sorted. Foodwise, think tasty curries, sizzling tandoor treats, and an impressive vegan selection. Start with the flavorful tipsy tandoori salmon – it's got a spicy kick and a hint of rum. P.s. If you're closer to Flinders St, you'll find an Aagman branch there too!
What We Like: The Himalayan goat curry
What We Don't Like: Momos are hit and miss
Address: 271 Bay St, Port Melbourne VIC 3207
Phone: (03) 9676 9234
Hours: 12–3pm, 5.00–10pm (Thurs to Sunday); Mon-Wed 5pm-10pm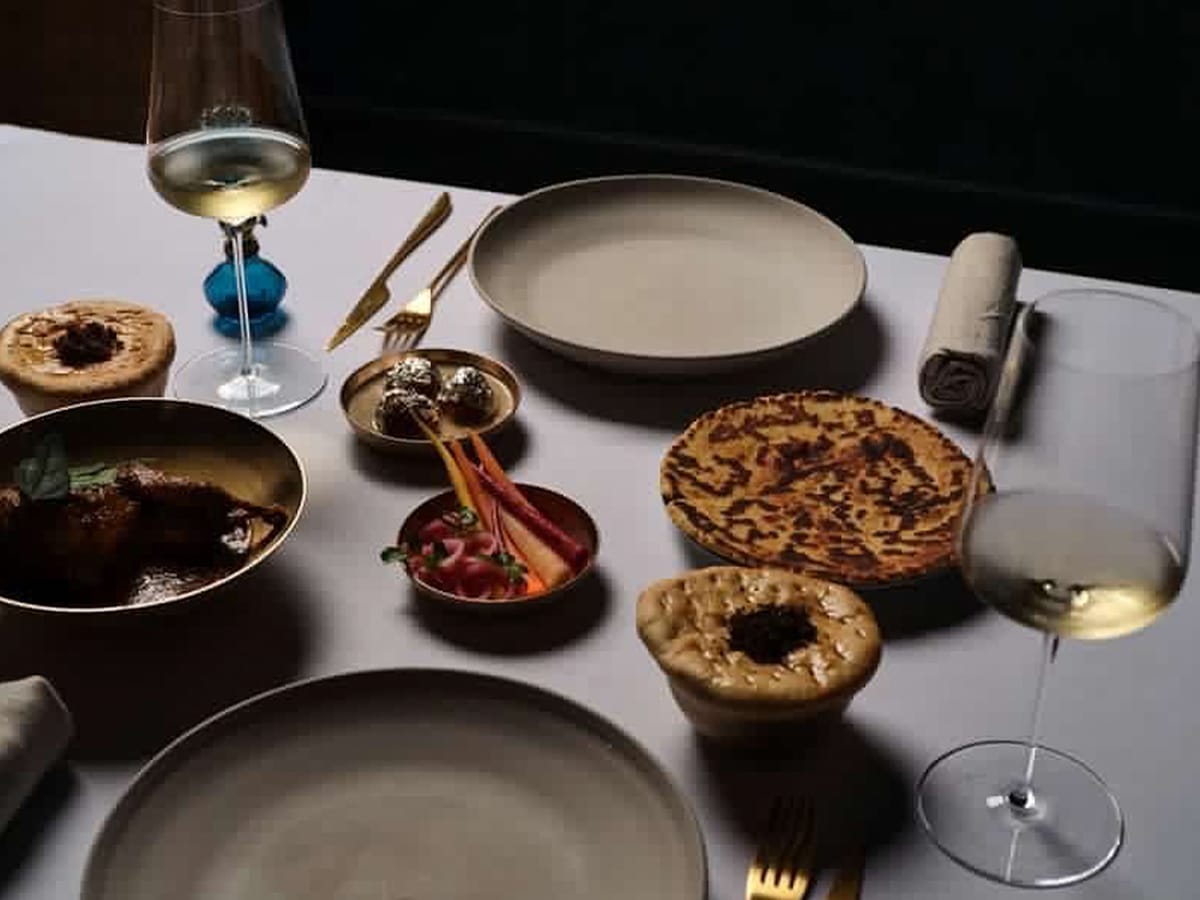 12. Enter Via Laundry (EVL)
Evolving from a private dining room in head chef Helly Raichura's Box Hills home, Enter Via Laundry (EVL) has emerged as a culinary gem in its own right. When dining in, you can choose between communal dining (reminiscent of its original days) or opt for a more intimate experience. Either way, you'll enjoy a set menu of 10 courses focused on Mughaliya cuisine with dishes like Shirin Pulao and rice cooked in caramelised ghee. If you're seeking full cultural immersion, using your hands instead of cutlery is encouraged.
What We Like: Caters well to allergies
What We Don't Like: Not open mid-week
Address: Disclosed on booking, Nicholson St, Carlton North VIC 3054
Hours: Thurs-Sat 7pm-10.30pm; Sunday 12-4pm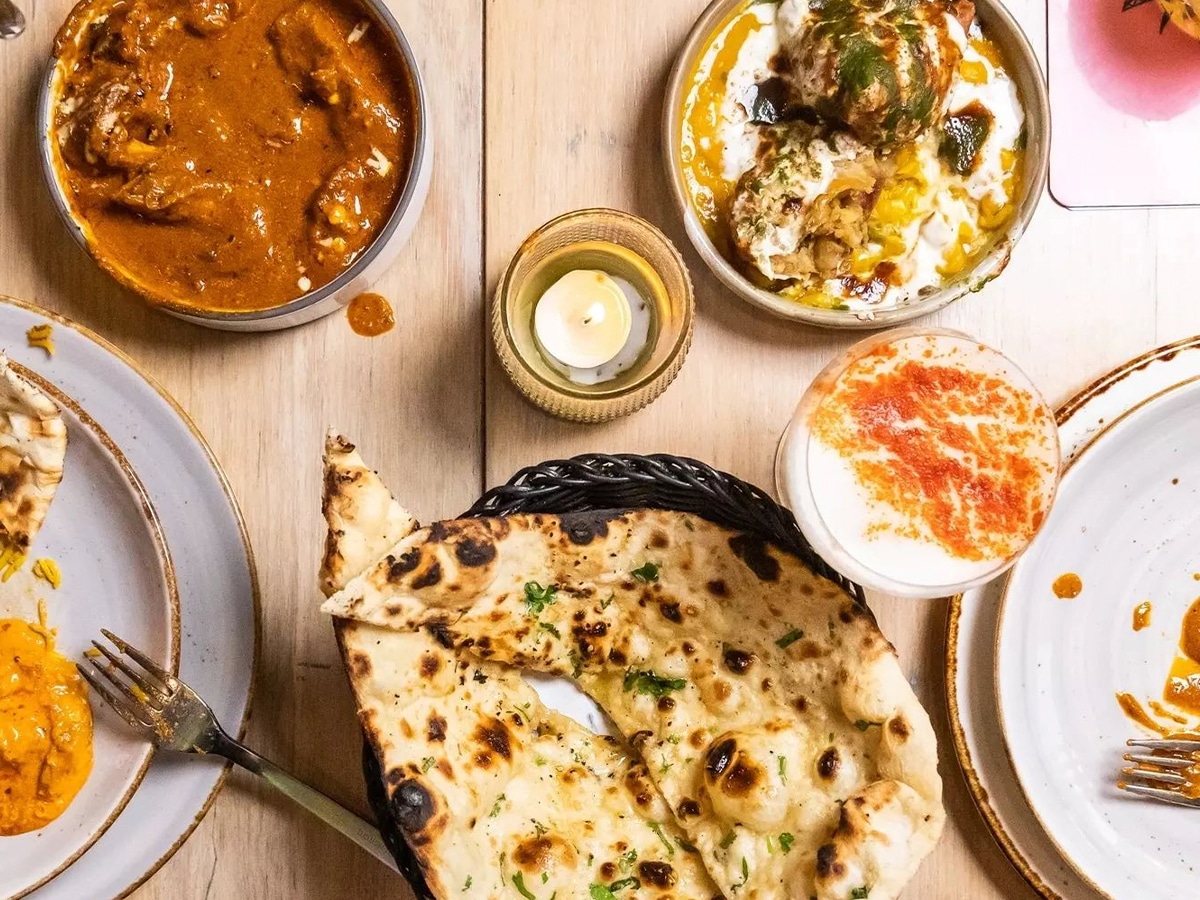 13. Chapati Carlton
Drawing inspiration from classic dishes across the North, South, East and West, Chapati's menu is a homage to the best parts of Indian cuisine. From ragda patties – classic Indian potato served with a spicy white pea curry to bhel puri – puffed rice, peanuts, Bombay mix and nylon sev tossed with fresh tomato onion, we guarantee you'll walk away having tried several dishes you've never tasted before.
What We Like: Small yet homely vibes with a great ambience
What We Don't Like: Small portions
Address: 401 Rathdowne Street, Carlton VIC 3053, Australia
Phone: (03) 9348 4685
Hours: Thurs-Sat 5.30-10.30pm, Sun, Mon, Wed 5.30pm-10pm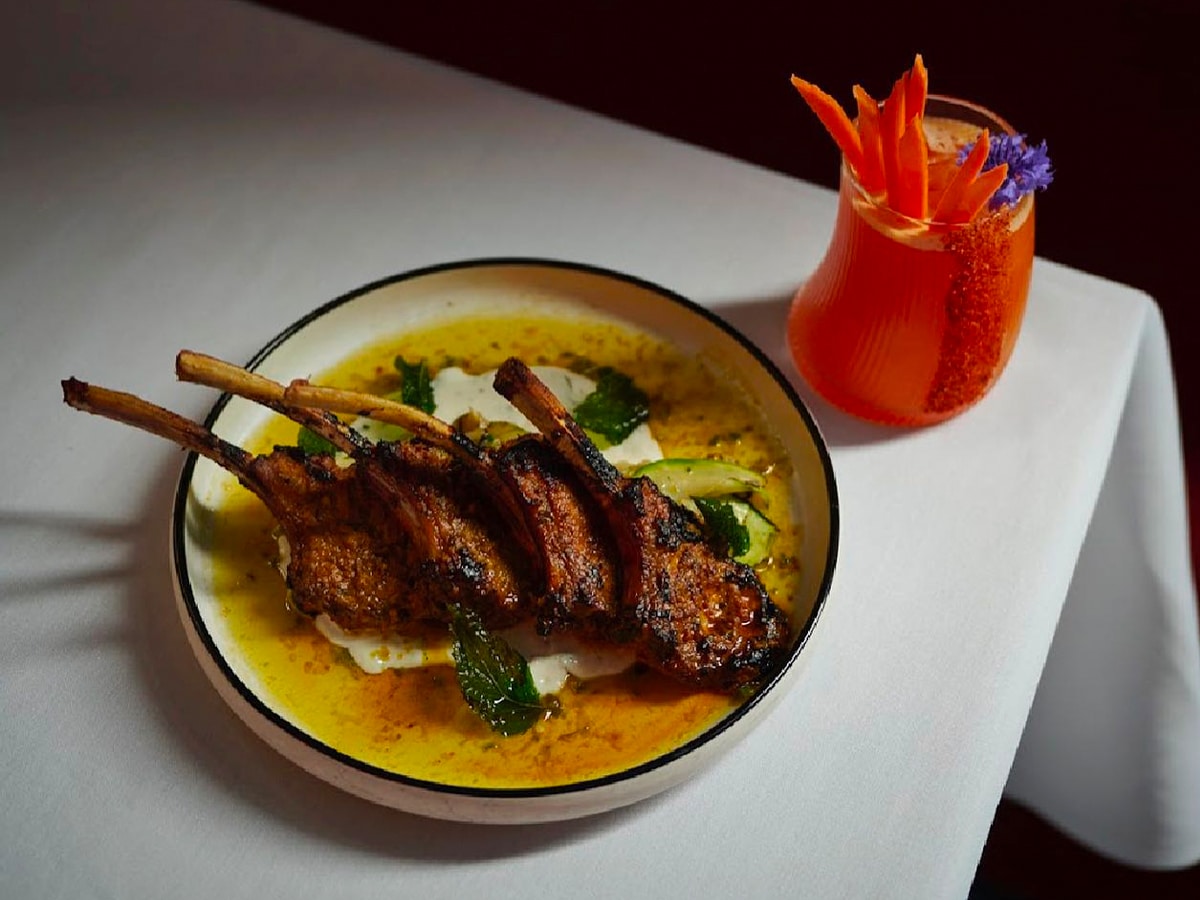 14. Bar Bombay Yacht Club
Walking into Bombay Yacht Club almost feels like walking into a rainbow – blue curtains, aqua chairs, a bright yellow bar and swirling clouds beautifully painted on the floor. Opened by chef Jessi Singh, BYC is a nod to the private yacht clubs of India's colonial past (as well as Singh's own lockdown hobby). The menu takes inspo from Indian cuisine – but it isn't exclusively Indian fare. From Sri Lankan-style lobster to a Sichuan-Goanese mash-up, and even Caribbean-style kingfish, the menu is a mish-mash of flavours, in the best way possible. For drinks, try the Jungle Bird made with Indian rum.
What We Like: Not overly busy with funky decor
What We Don't Like: Sometimes you have to wave staff down to order
Address: 88 Flinders Ln, Melbourne VIC 3000
Phone: (03) 9654 6526
Hours: Wed-Sat 5pm-late
Things to Consider For Indian Restaurants in Melbourne
BYO: Want to pair that curry with your own choice of drink? Look for a BYO place.
North Indian vs South Indian Cuisine: North Indian dishes often include creamy curries and tandoori (think yummy butter chicken), while South Indian cuisine offers tangy flavours and unique stews (like spicy lentil stew).
Takeaway vs Dine-In: Fancy eating in your PJs or dressing up for a night out? Whether you're a TV dinner kinda person or a restaurant regular, Melbourne's got your Indian food cravings covered. It's worth noting that grabbing your Indian food takeaway might be a little cheaper!
Alternatives to Indian Restaurants in Melbourne
If you're looking for other cuisines or dinner ideas in Melbourne, we've got you covered with some options listed below. You can also check out our list of fun things to do in Melbourne. If you're looking for a more specific cuisine, check out our list of Japanese restaurants in Melbourne or our list of the best Italian restaurants in Melbourne. If you've hit a food coma and want to get active, we can also show you the best beaches in Melbourne for surfing and swimming.
How We Chose This List of the Best Indian Restaurants in Melbourne
With an editorial team full of foodies, Man of Many has had the unique opportunity to directly sample and experience Indian food from the best spots in Melbourne. It is also based on our experience, in-depth research and customer reviews of Indian restaurants in Melbourne. As expert journalists who guide people between competing products and services, we have provided our independent opinion in formulating our selections. Our editors have taken into account food, service and atmosphere while also making a concerted effort to highlight a few spots outside of the CBD. You can review our editorial policy here surrounding how we maintain our independence in our editorial reviews.
Melbourne Indian Restaurants FAQs
What are the best Indian restaurants in Melbourne?
The best Indian restaurants in Melbourne include Tonka, Enter Via Laundry, Curry Cafe, Mukka, Daughter in Law and more!
What is the best Indian takeaway in Melbourne?
Chilli India, Desi Dhaba Melbourne, and Tandoor Den offer some of the best bang for your buck when ordering from their Indian takeaway menu.