#PutOutYourSnags: Bunnings Sausage Sizzles Cancelled
There a few traditions more paramount to the Aussie identity than sizzling of a hot barbeque outside your local hardware store. For decades, the Bunnings snag has been a symbol of community support, synonymous with the spirit of Australia, but sadly, on Tuesday afternoon, the grill fell silent; another casualty of the COVID-19 pandemic.
You'll also like:
Corona Beer Set to Take a $285 Million Hit Due to Coronavirus
Monday Munchies: July 12 – Date Night Packs
What's in Rockpool Bar & Grill's $120k Dry Ageing Cabinet?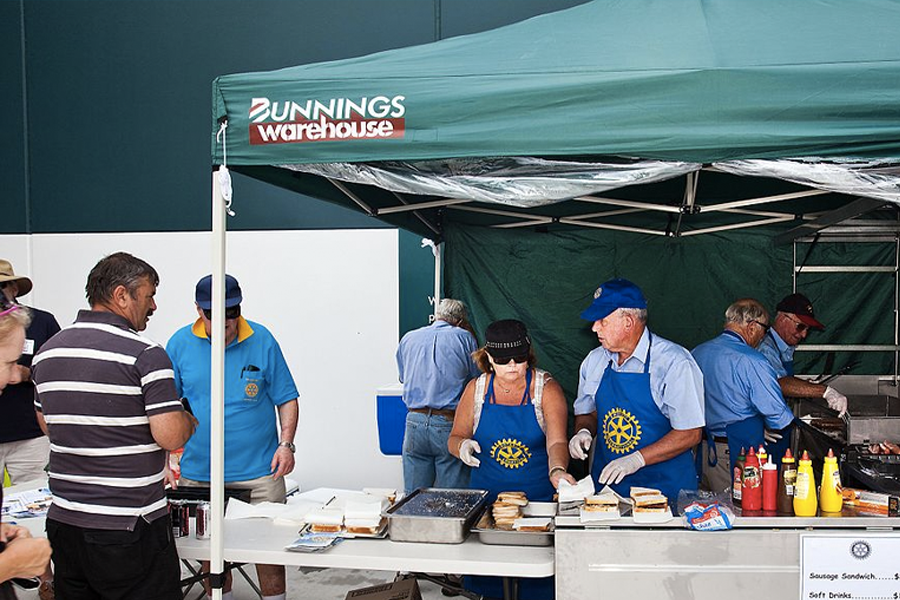 "We absolutely understand the important role these sausage sizzles play for thousands of local community groups and charities and that finding alternative fundraising opportunities at short notice isn't easy," Bunnings managing director Mike Schneider reportedly told News.com.au.
To assist community groups who have sausage sizzles booked over the next month, our store teams will donate $500 gift cards to these local organisations to assist with their fundraising activities.
The Bunnings chief said the investment would cost the hardware icon around $1.2 million across Australia and New Zealand. Despite the Bunnings snag cancellation, stores are remaining open for the time being, with in-store activities put on hold until further notice.
You'll also like:
Corona Beer Set to Take a $285 Million Hit Due to Coronavirus
12 Best Doughnuts in Sydney for a Sweet Treat
25 Best Pizza Shops in Sydney For a Fresh Slice
General FAQ
What does snags mean in Australia?
Snags refers to a sausage usually wrapped in a slice of bread. The Australian hotdog.
What is a Bunnings snag?
Bunnings snag is a sausage barbequed outside the Bunnings warehouse, usually for charity purposes.