BIOMIMIC Skincare Provides Tools Based on DNA
If tackling certain skincare concerns is a mere afterthought to your current grooming regime, read on. Everyone's skin is different and although a one-size-fits-all approach to grooming may be a good start, this won't do you any favours in the long run. Enter BIOMIMIC Skincare, a simple clean skincare range that consists of essential booster serums to address a range of different skincare concerns. Founded by Stefan Mazy (who is also the founder of SkinDNA, the world's first leading skin DNA test), BIOMIMIC is a potent yet gentle range designed to be used in conjunction with your everyday regime.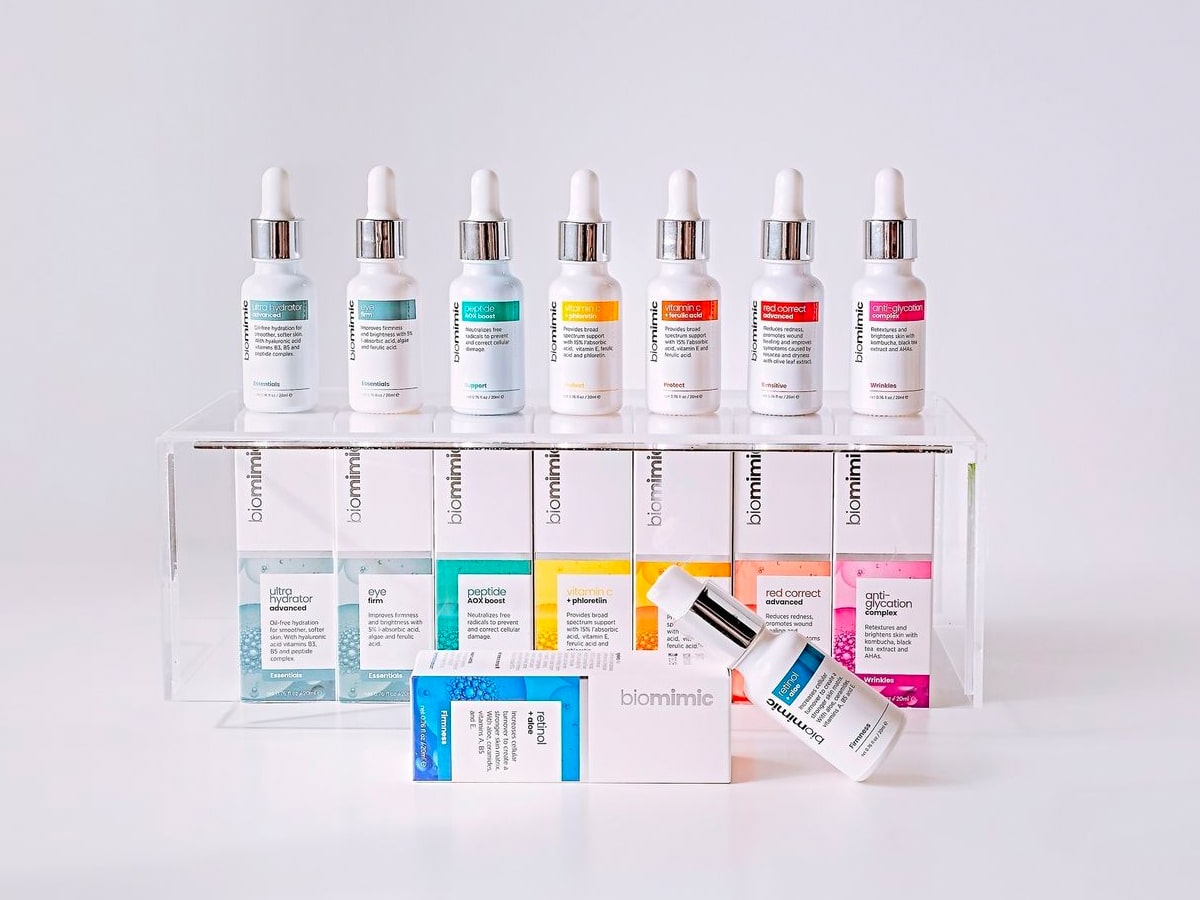 So, how do you choose the right products for your skin? It is probably the most difficult part of the whole skincare process, which is precisely why Mazy chose to introduce the brand. The founder behind the skincare solution shared his insights on genetics, science, and why SkinDNA has developed such a cult following over the years.
If you're not familiar with SkinDNA, it's the world's first and most popular skin DNA testing technology. But what does that mean?
In a nutshell, it's a test that will analyse your skin's DNA profile (there are 12 skin functions that get analysed) whereafter a personalised report is generated that recommends certain ingredients and supplements best suited to your specific DNA. It also helps you to understand your own skin and its complexities better.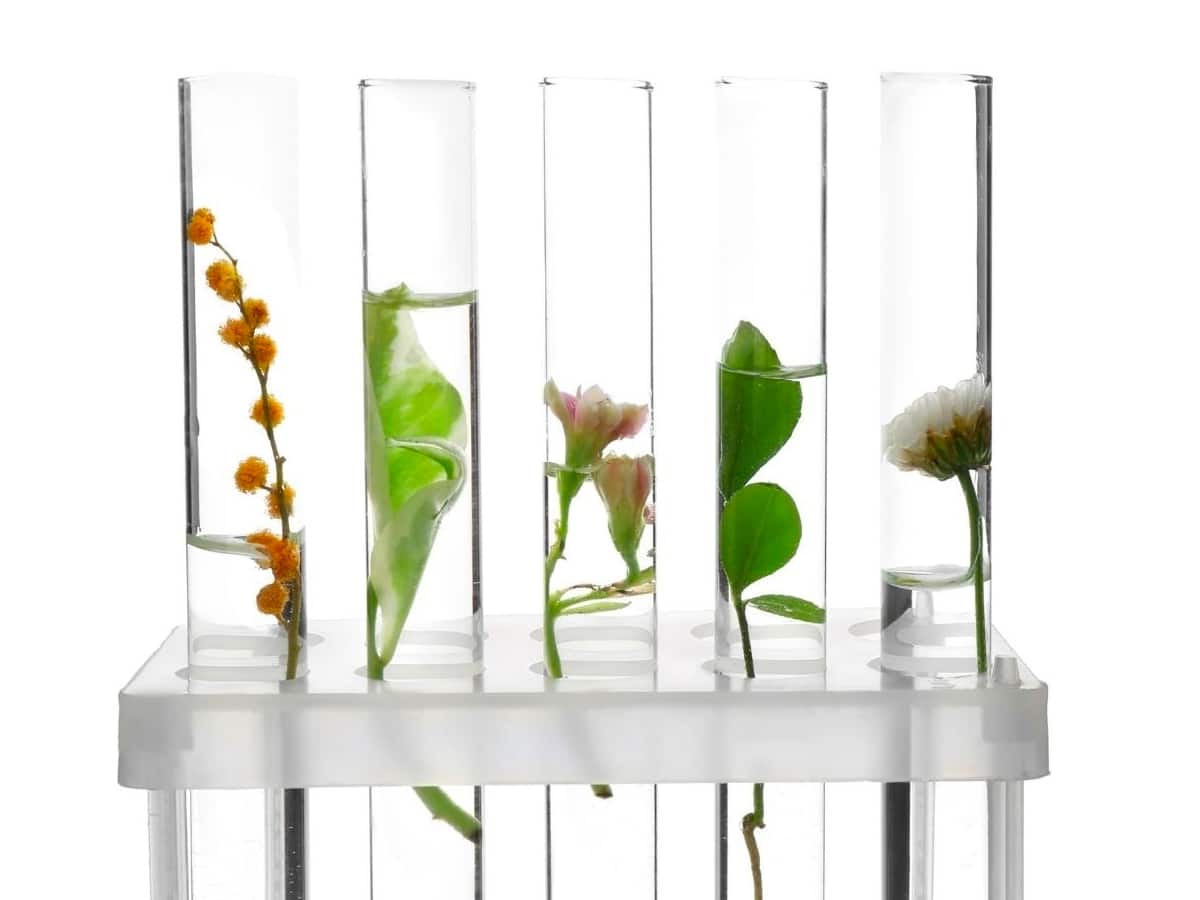 "When I started SkinDNA, I wanted to create a tool that uses algorithms to match ingredients based on a person's genetics" – Mazy says. And that he did, very successfully.
"Genetics is a complicated science, but we've created a process that is very easy and simple to follow. You are not bogged down with pages of content but rather simple, bite-size pieces of important information that is relevant to YOU."
---
Featured Video from Man of Many
---
Naturally, the next step would be to take this newfound knowledge and find the right products that have the suggested ingredients from your SkinDNA test. What Stefan found, however, was that there weren't many (if any) products on the market that offered the right combinations of ingredients to target the specific skin concerns that your skin really needs. And that's why BIOMIMIC was born.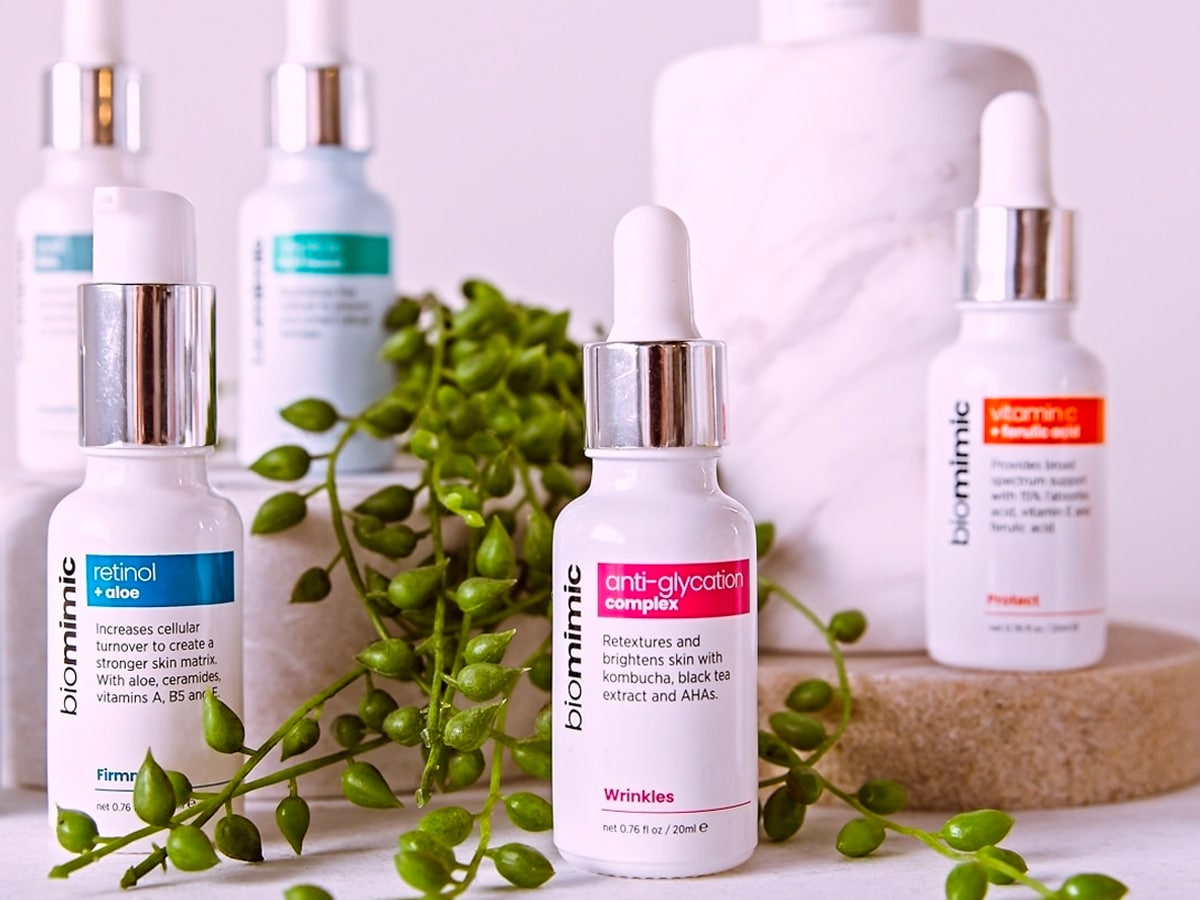 "Our skincare habits are very personal and there are so many great brands and products out there but not all products are created equally and not all ingredients are for everyone. So, we set out to change that by using science to make the guesswork easier," Mazy adds.
BIOMIMIC is based on the science of Biomimicry which, according to the brand, mimics the elements of nature to help solve the human issue. After a decade of research and testing, Mazy created a marriage between SkinDNA and BIOMIMIC, so that users can achieve the most ideal and 100% personalised outcome.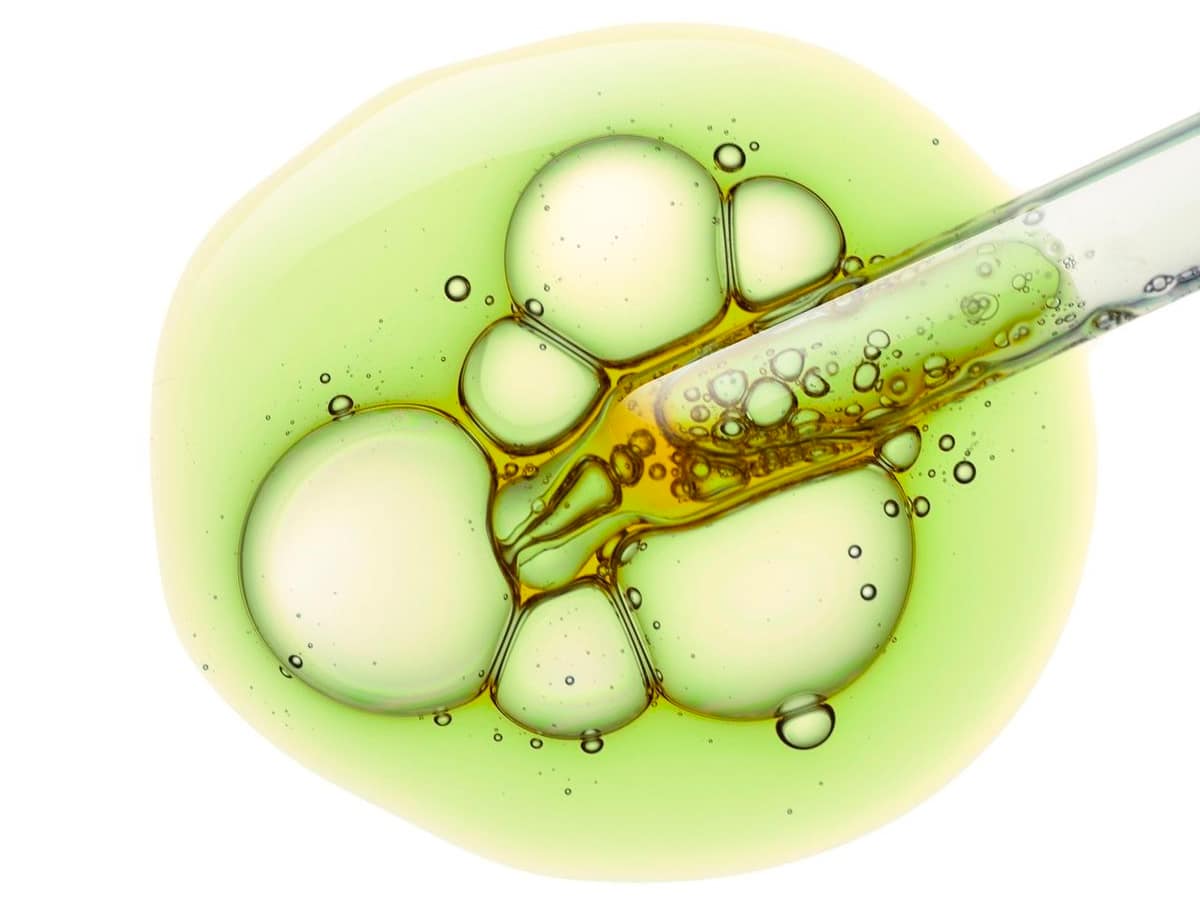 And although doing a SkinDNA test is recommended so you can find your perfect skincare match, some BIOMIMIC products can be used without one. Take the Ultra Hydrator Advanced Serum for example that can easily be incorporated into anyone's daily routine.
"The Ultra Hydrator Advanced is not a cream but a serum that is lightweight and designed to hold 1000 times its weight in water. This is ideal for every guy, especially those who enjoy exercise or work in the heat because as you sweat, the serum won't clog your pores. I use this in place of my moisturiser!" Mazy says.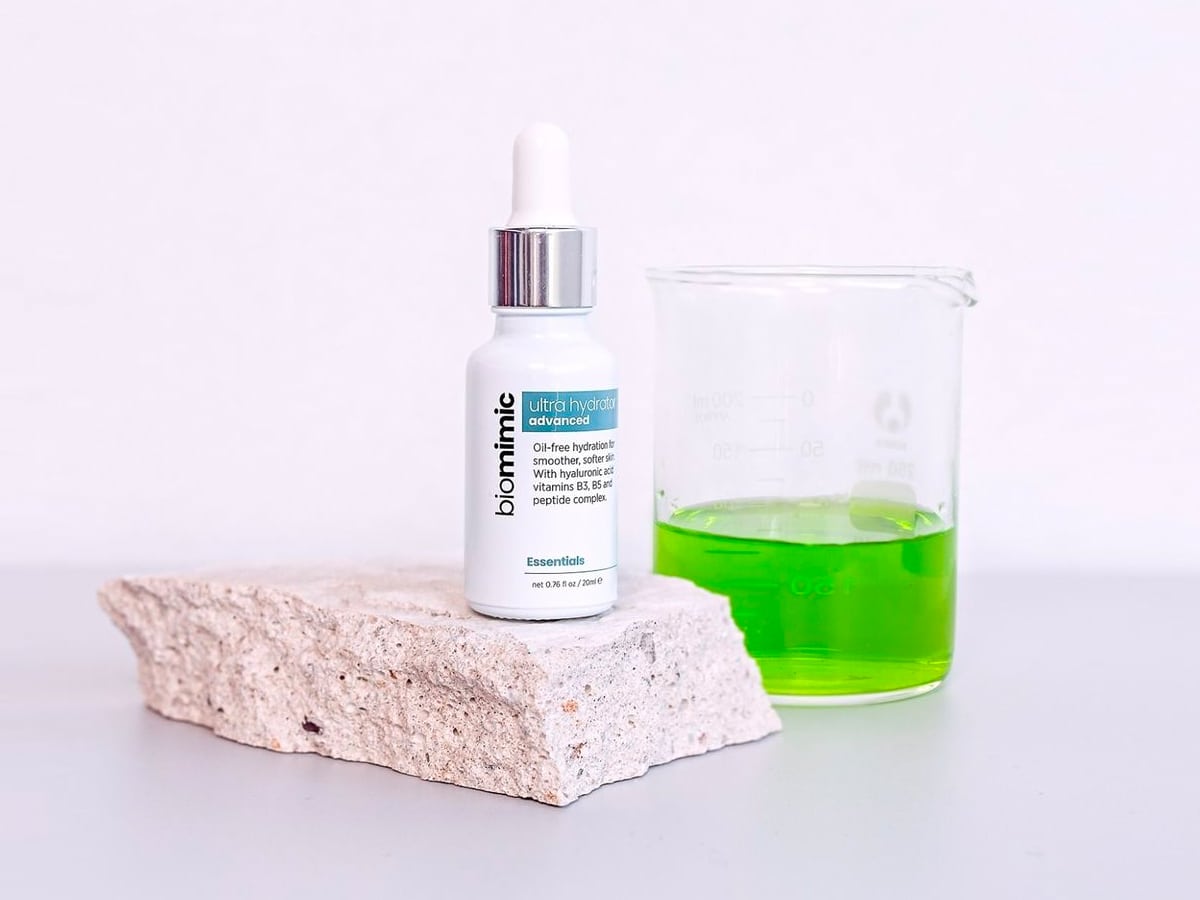 If you're interested in rectifying you're your skin concerns, we'd recommend taking the SkinDNA test to find the BIOMIMIC products that are right for you. The range is cruelty-free, paraben-free, and made in small batches in Australia.
Taking the guesswork out of skincare has never been easier.
---
Featured Video from Man of Many