40+ Last Minute Halloween Costume Ideas
With spooky season just around the corner, you might have your Halloween costume ideas sorted, but for some of us, the threat of getting it wrong is infinitely more terrifying. There's nothing worse than rocking up at a party only to be hit with 'What are you meant to be?". It's true, October 31 is a time to showcase your pop-culture knowledge, show off a little skin and get ghoulish in the best ways. Don't settle for another year as a sexy ghost, it's time to be a little creative. After all, if 2021 didn't give you enough nightmare fuel to get the DIY Halloween costume wheel turning, what will?
What Makes a Good Halloween Costume?
The great thing about Halloween is that you have a wide range of possibilities available. You can pretty much use anything you have at home or get online to make a DIY Halloween costume, and in some cases, a poorly-made budget rendition is better than the store-bought. There are three goal rules to nailing a good 2021 Halloween costume.
Relevance – When it comes to funny Halloween costumes, timeliness is everything. Think about the mad pop-culture events that occurred this year and see if you can recreate them.
Design – Great design is form meets function, but in the Halloween costume world, it's all about effort. A mummy just wrapped in toilet paper is still a mummy and that's all that matters.
We've broken up of last-minute list into four parts: Funny, DIY, Cute and finally Couple. So let's jump into some last-minute Halloween costume ideas for 2021.
Funny Halloween Costumes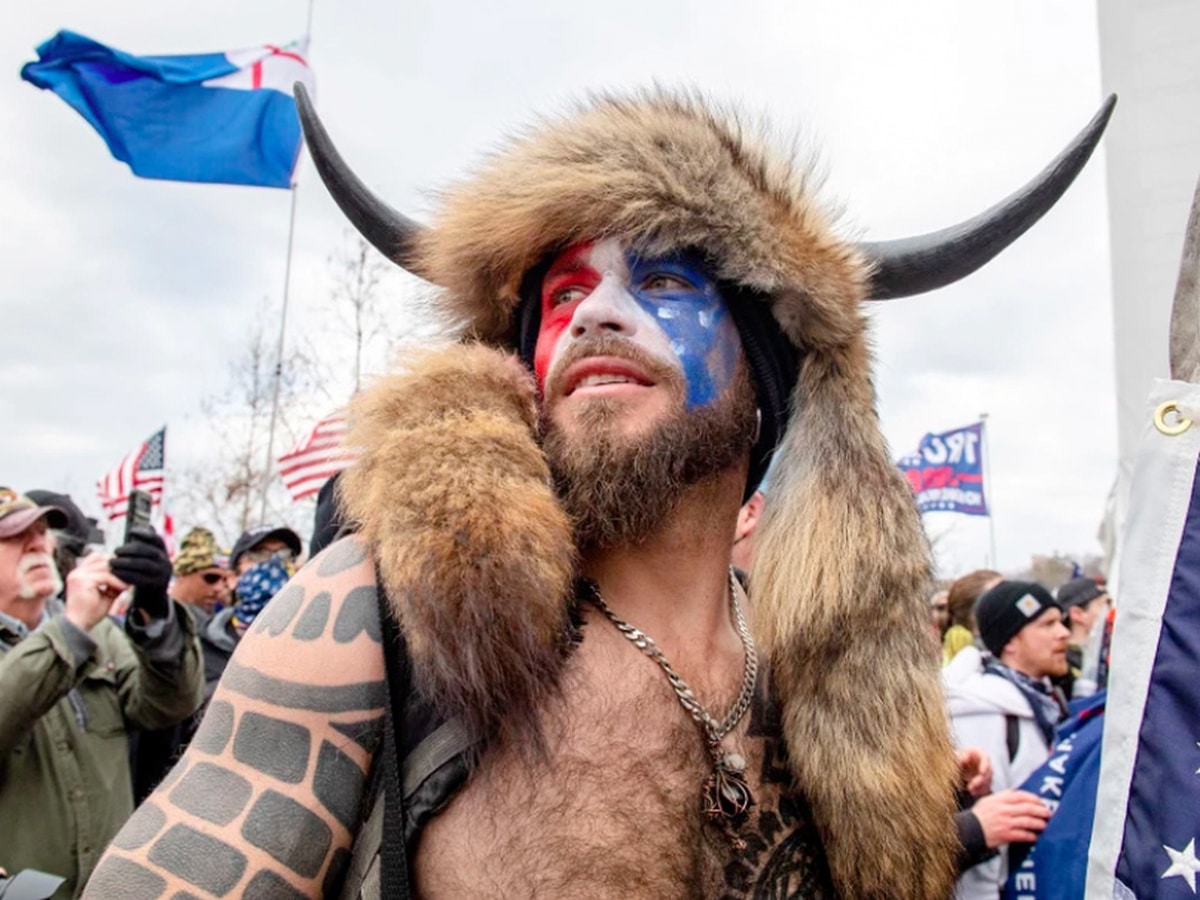 1. QAnon Shaman
When news broke that a band of domestic terrorists had stormed the Capitol, the last thing anyone expected to see was the Yellowstone Wolf. "QAnon shaman" Jacob Chansley was seen shirtless, wielding a spear, wearing face paint and a fur hat with horns, making him the perfect candidate for some good old-fashioned mockery.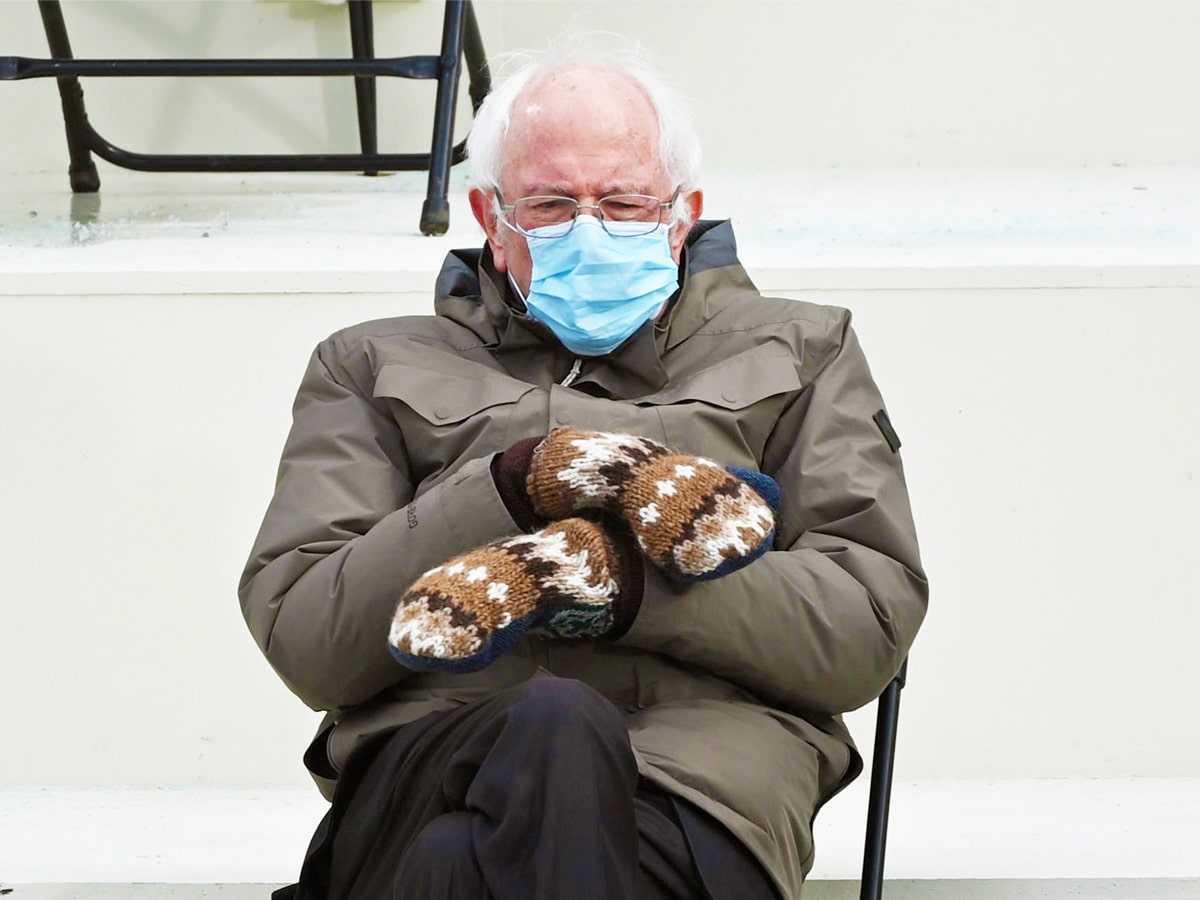 2. Bernie Sanders Wearing His Mittens
Senator Bernie Sanders can be made into many costumes, but arguably the Bernie meme is the best costume to take inspiration from. All you'll need to archive this is a jacket, a mask, glasses and most importantly those iconic mittens.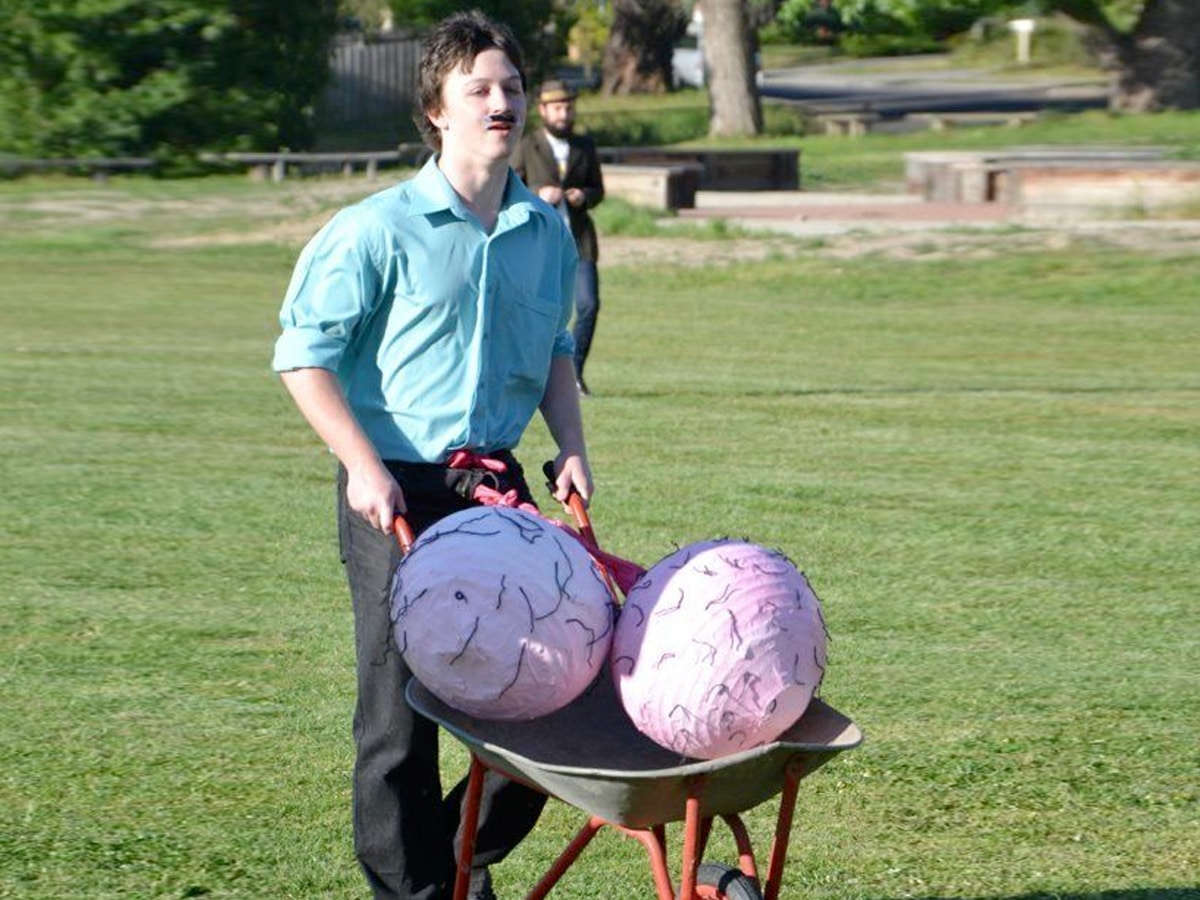 3. Nicki Minaj's Cousin's Friend
Possibly one of the most talked-about things to happen in pop culture this year apart from the met gala would have to be Nicki's cousin's friend in Trinidad. Who she claimed received the vaccine and "became impotent" and "his testicles became swollen". To create this costume all you'll need are some balloons or any type of ball to recreate those "swollen testicles" the rest is up to interpretation. To add to the costume why not print out and carry the tweet that blew up Twitter.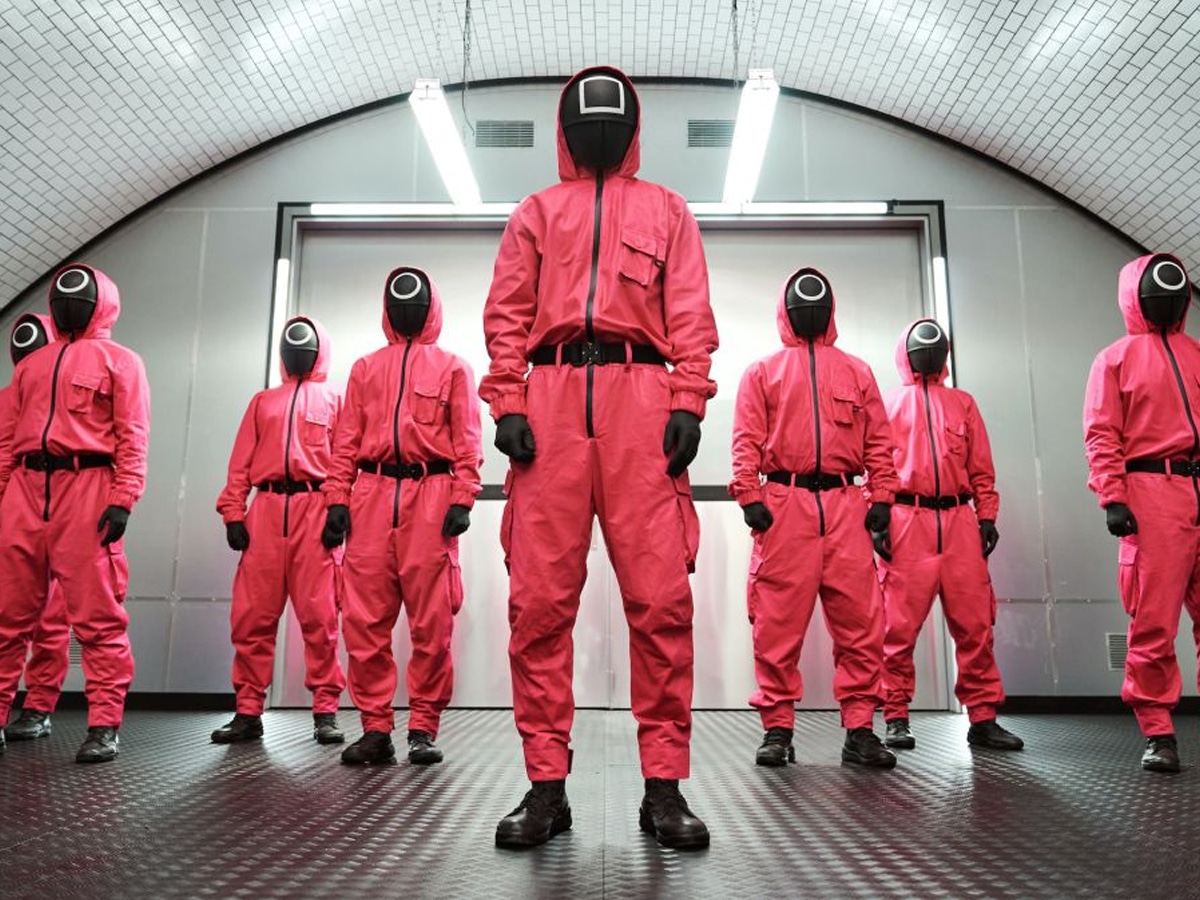 4. Squid Game
Easily one of the most popular costumes for this year, the popular Netflix series Squid Game has taken over Netflix and will most likely take over Halloween. The series has many characters to recreate this Halloween, from players to soldiers to everyone in between. Considering this is probably the biggest Halloween costume idea for 2021, you'll be able to purchase the gear practically anywhere online.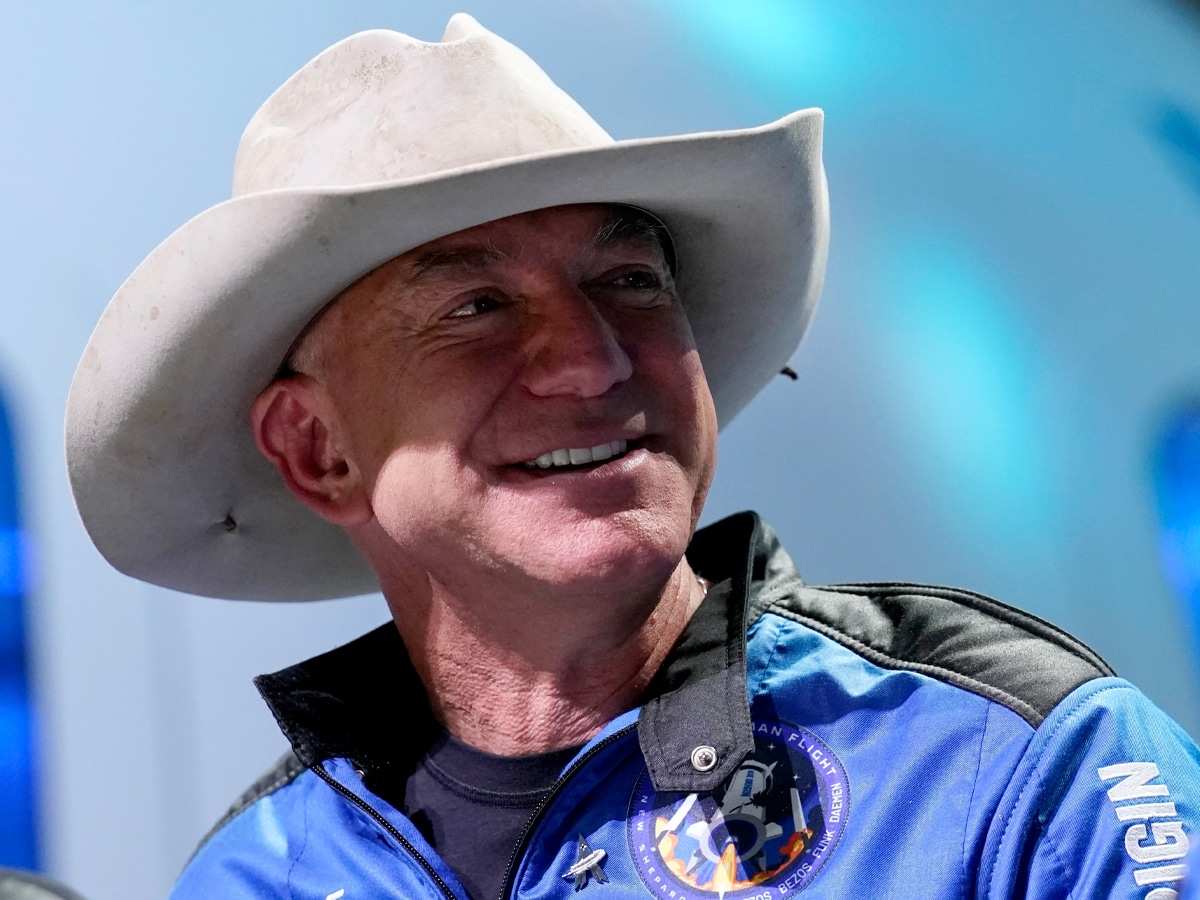 5. Jeff Bezos in Space
If you didn't know multi-billionaire Jeff Bezos went to space. You might be wondering what makes this a worthy costume. Well, the Billionaire and Amazon CEO not only travelled to space but he did it all while wearing a cowboy hat. You can recreate this easy space cowboy look, with a blue space suit and a pale stone cowboy hat. All of which can be found on Amazon, how convenient.
6. Bachelor Bill Gates
Earlier this year, philanthropist Melinda Gates announced she was splitting from her Microsoft founder husband Bill Gates after 27 years of marriage. If you want to embrace the chaos, slap on some sweet dad sandals and a sensible mauve sweater. It might not be the best Halloween costume idea, but it's probably the easiest.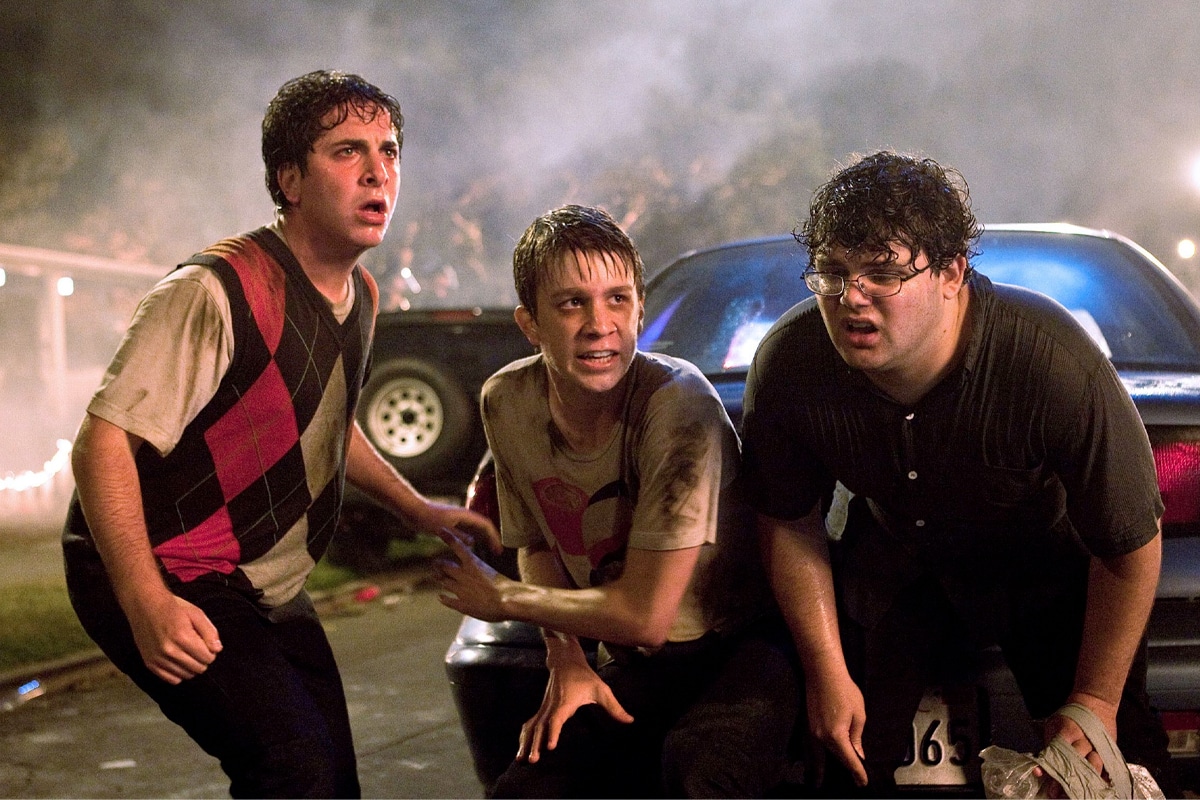 7. Adrian's Kickback
In May, Eastvale student Adrian Lopez organised a 17th birthday party that descended into serious chaos. After it was shared on TikTok, more than 2,500 people crashed the main strip of Huntington Beach, California, climbing trees, jumping on cop cars and setting off fireworks, leading to over 150 arrests. In this ultra-nice 2021 Halloween costume, don a ripped shirt, fake fireworks and maybe even an invitation to Adriansæ Kickback.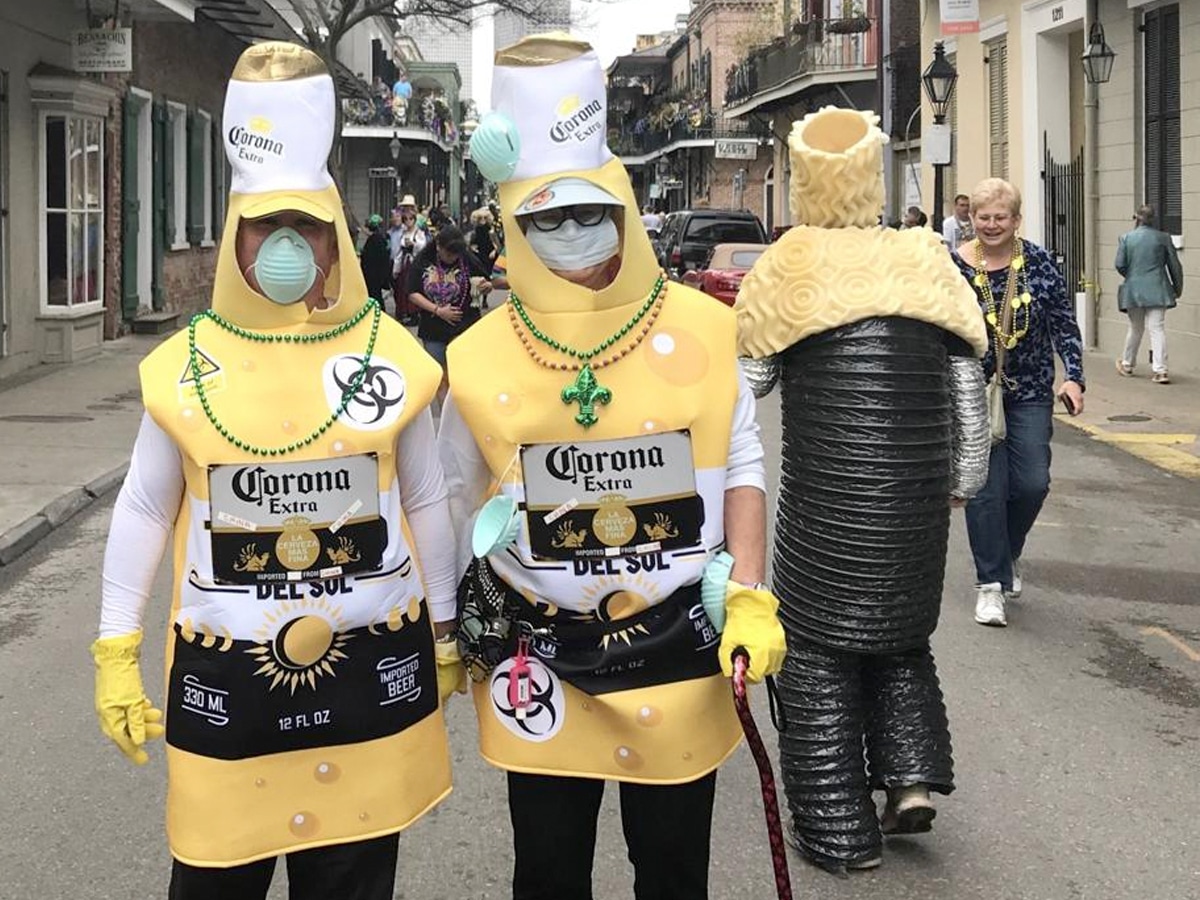 8. Coronavirus
Is this funny? Depends on your sense of humour, but you can't deny a bunch of loose units are definitely going as COVID to Halloween this year. Easily the biggest story of the year, the pandemic is a head-turner that may start a few All Hallows Eve arguments.
9. Influencer
"So… a lot of you guys have been asking me if an influencer costume is possible this year". This year impress your millions of (imaginary) followers by dressing up as your favourite Instagram or TikTok influencer. The possibilities for this costume are truly endless.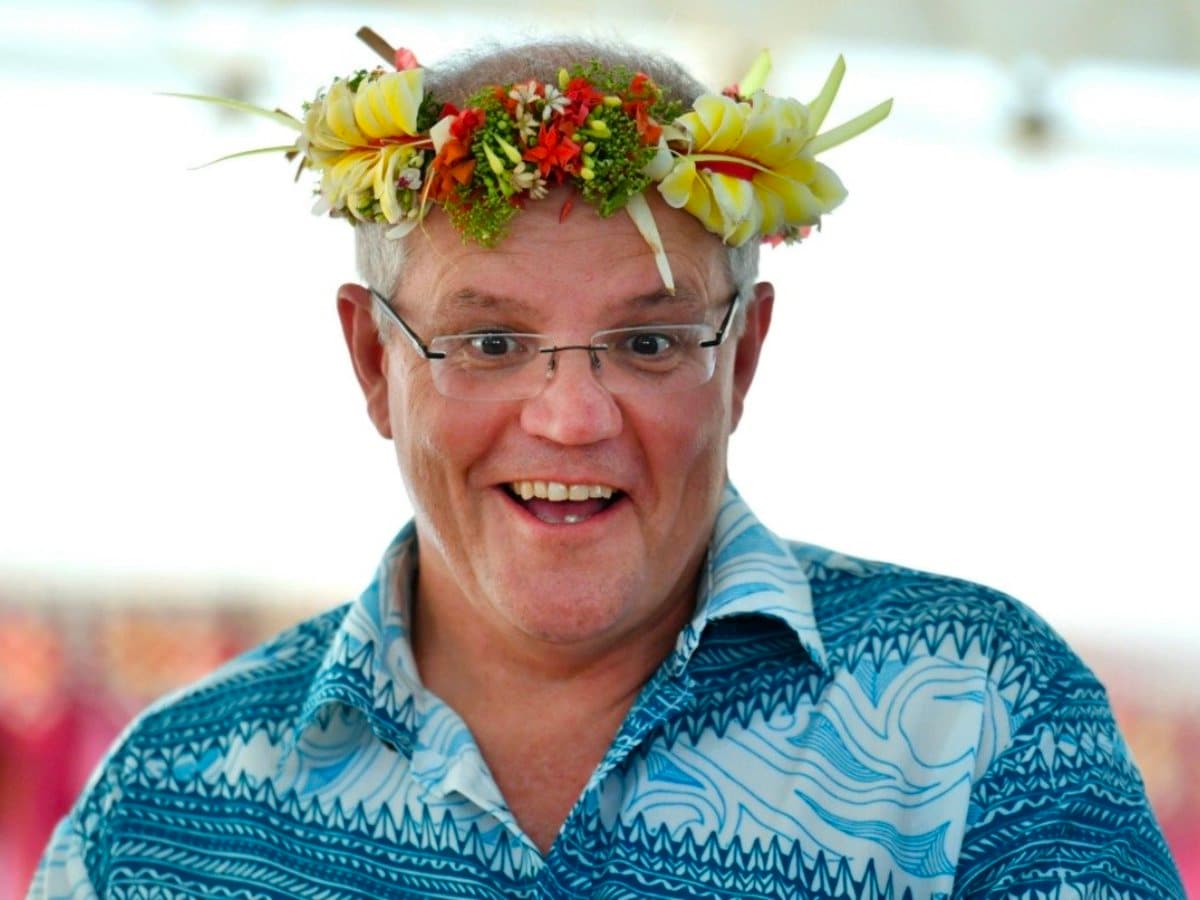 10. Disappearing Prime Minister
The going gets tough…well, you know. This easy DIY Halloween costume is for the Aussies. Strap on a Hawaiian shirt, throw out a couple of shakkas and punch the slogan machine into overdrive. Better yet, accessorise it with a 'Jenny-esque' woman translator for a great couple costume. Go Sharkies!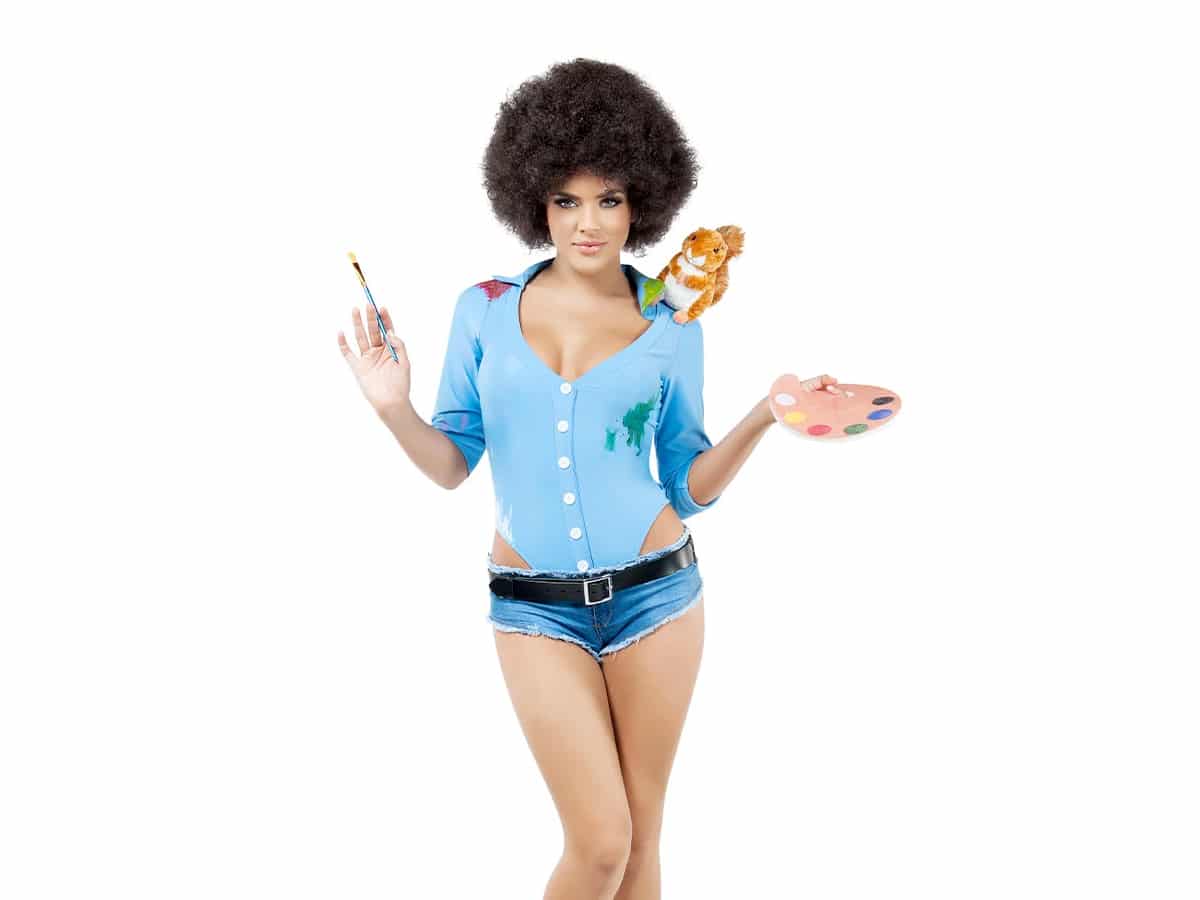 11. Sexy Bob Ross
Who doesn't love Bob Ross, the man's a legend not just for his art but his inspirational quotes too. For this costume, you'll need a fake beard if you don't have a real one, a blue chambray shirt, an 80s-style curly wig and finally a paint palette and a paintbrush.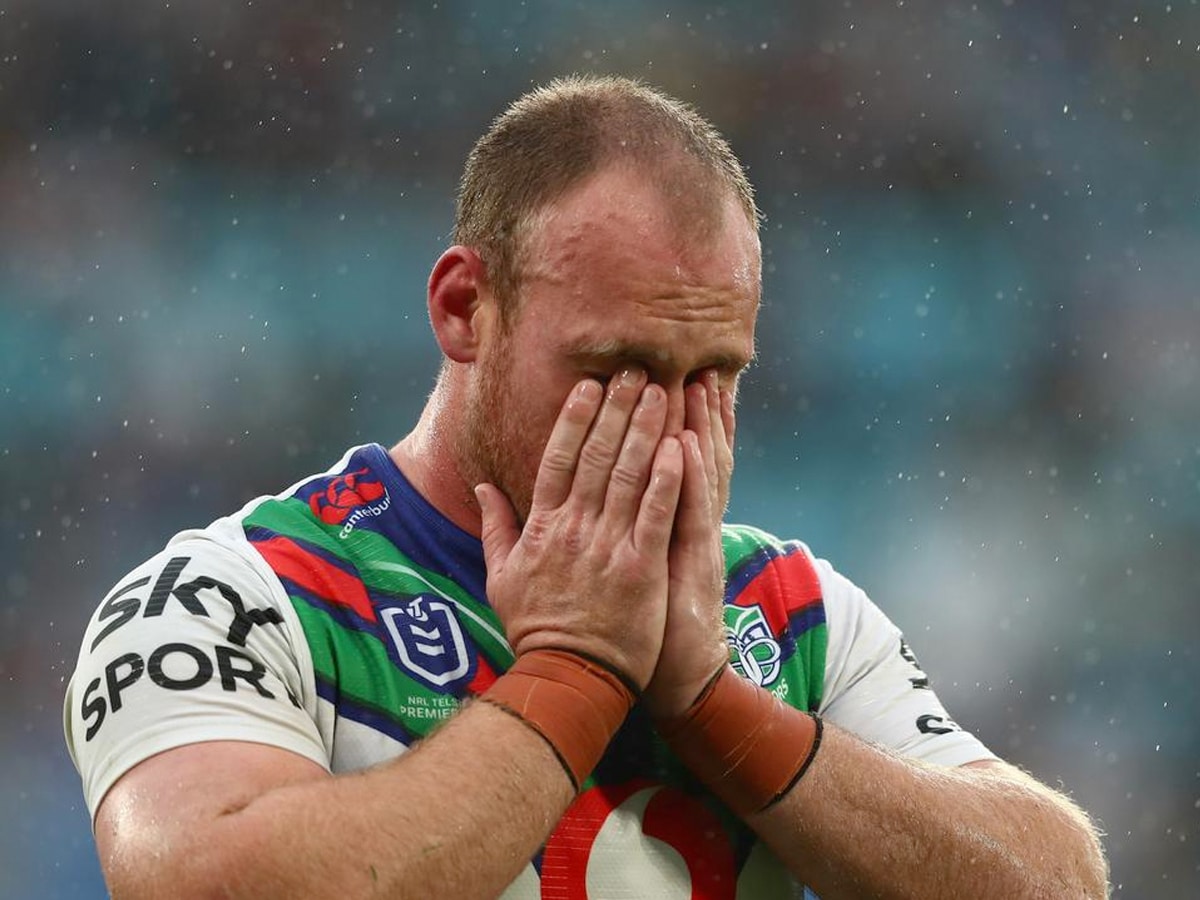 12. An Apologising NRL player
This costume is open to a lot of interpretation making it a good last-minute costume. There's a couple of NRL players you could choose from or just make up your own. All you'll need to do is just throw on your NRL jersey and a pair of footy shorts or just wear a black suit and grab a fake mic. You can make a sorry sign or just start apologising around the party, why not try walking around with a fake mic and issue a statement.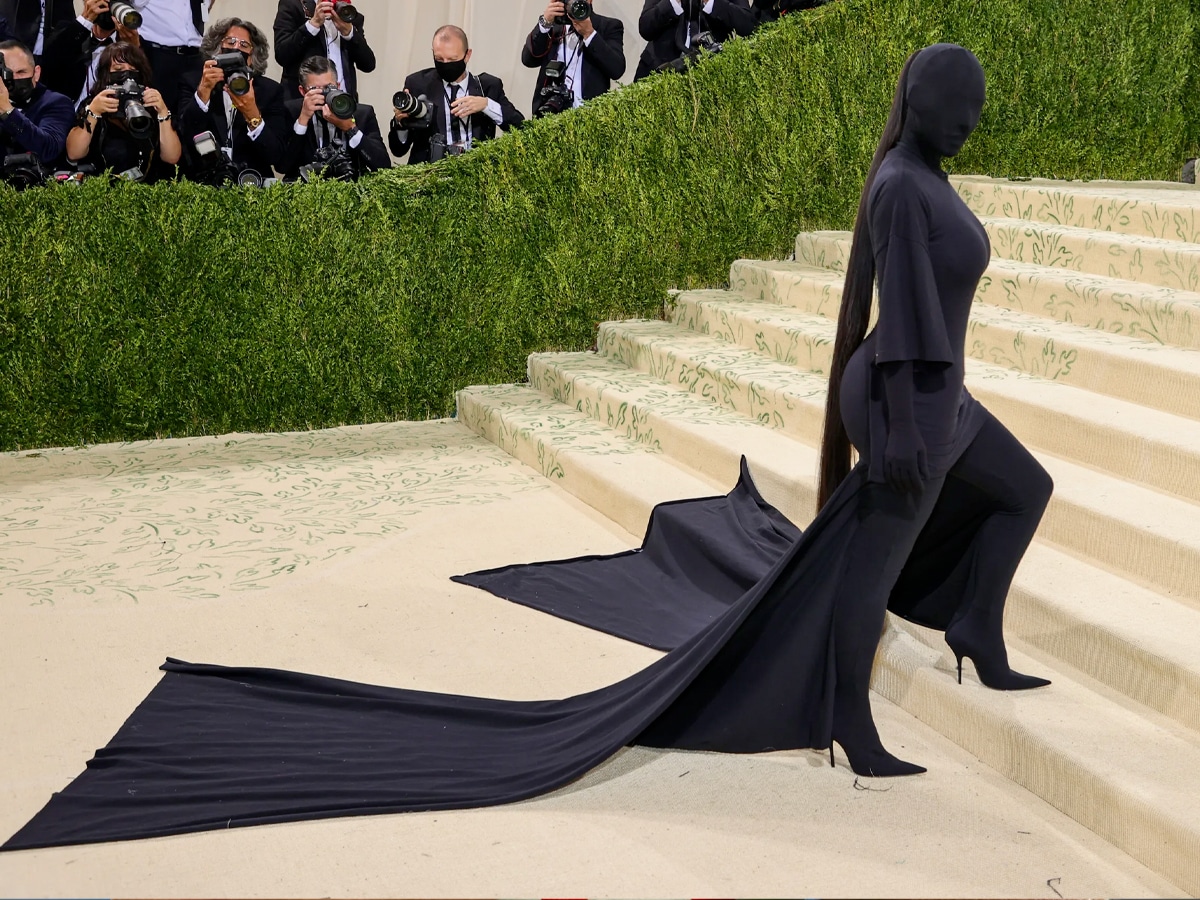 13. Kim K at the Met Gala
Since Kim K's appearance at this year's Met Gala, her Balenciaga look has become a meme and has now become your last-minute Halloween costume for 2021. Some online stores have started to make their versions of this costume, but for those looking to make their own version, you'll need a black dress, a floor-length cape, some opaque tights, long gloves and you can't forget the breathable black facial hood.
14. Kanye West Mask
The artist formerly known as Kanye has been spotted around the globe wearing some less than enticing masks recently. While Ye is probably using the mask to cover whatever happened to his hair, you don't need to. Strap on a goofy mask and some Carhartt basics.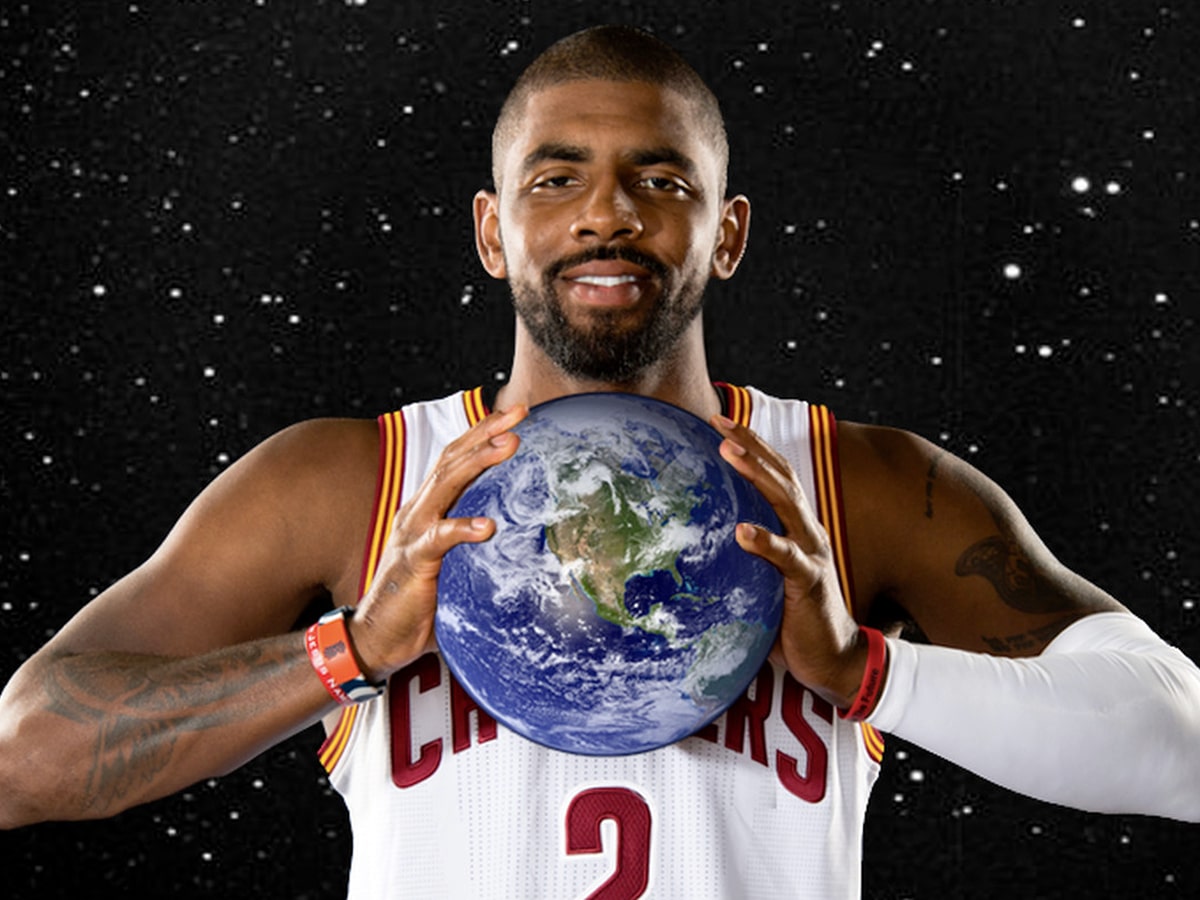 15. Conspiracy Theory Kyrie Irving
Brooklyn Nets NBA star Kyrie Irving is known for being seriously outspoken, but his off-the-wall method of showing often comes under criticism. Whatever you think of the All-Star, the footage of him cleansing his former home-court in Boston with a sage ceremony is the kind of thing Halloween costume designers live for.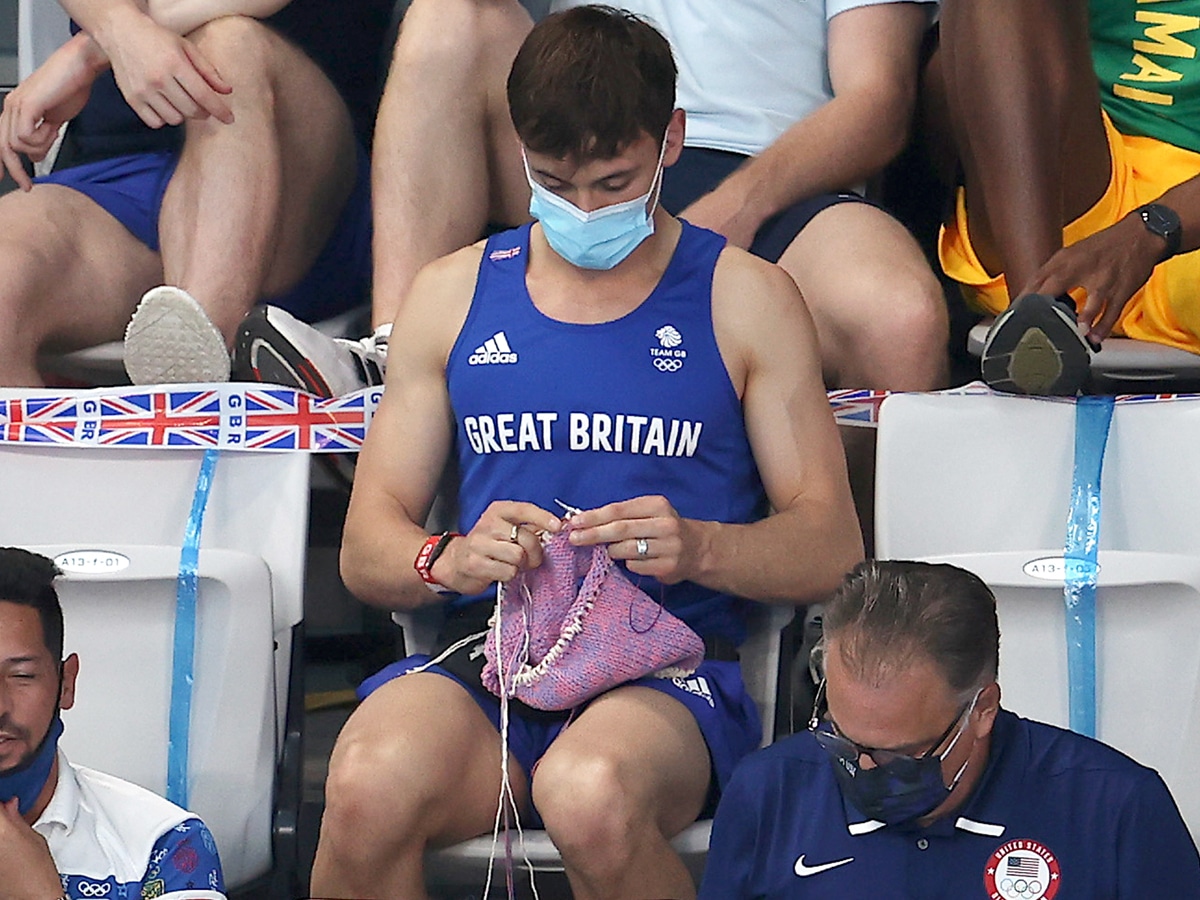 16. Tom Daley Knitting at the Olympics
Just as Bernie Sanders took the internet by storm, UK diver Tom Daley ruled the Tokyo 2020 Olympics with his bizarre-stands antics. The gold medal-winning diver was spotted knitting up an absolute storm.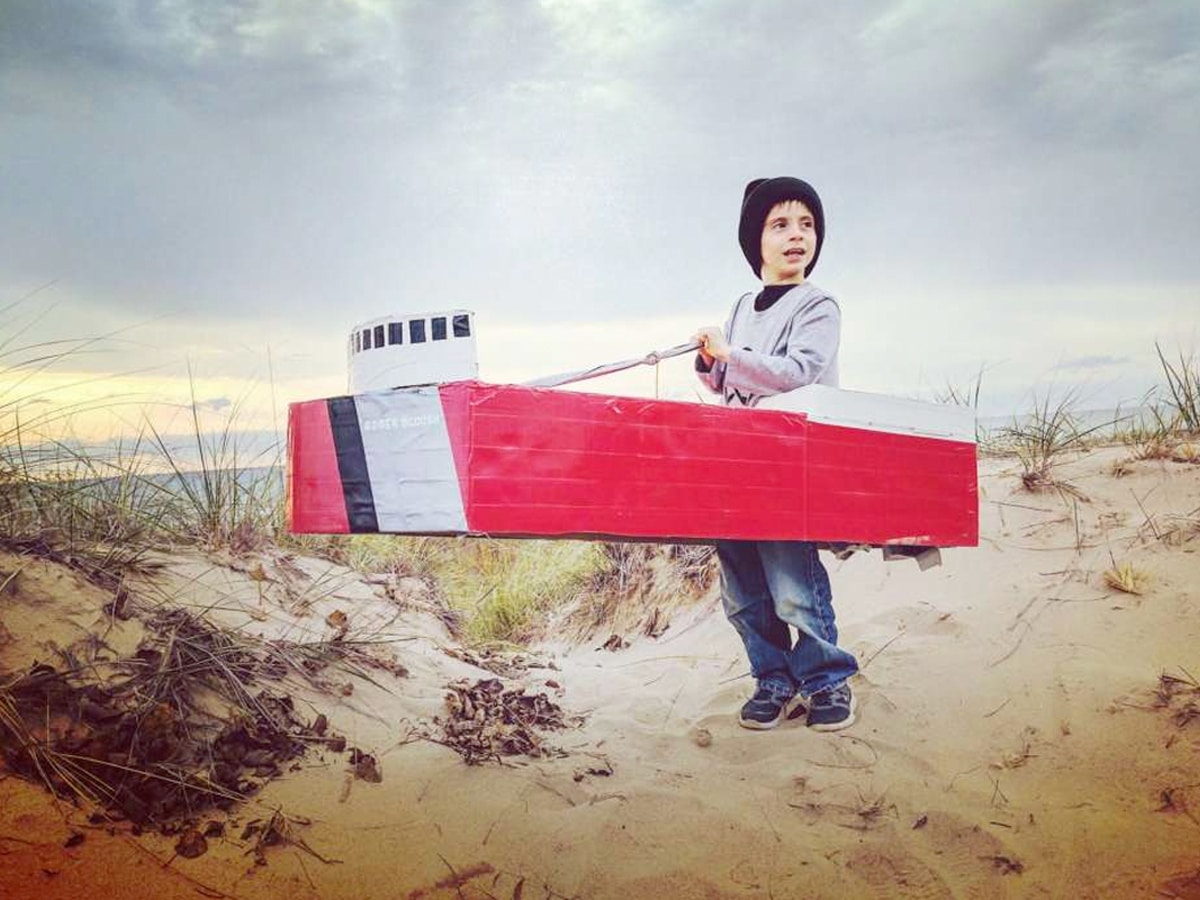 17. The Ship That Blocked the Suez Canal
When the Ever Given got itself wedged diagonally across one of the world's most intensely important shipping lanes, sh*t rightly hit the fan. The move blocked 10 per cent of the planet's freight traffic and spawned a god-tier Halloween costume idea.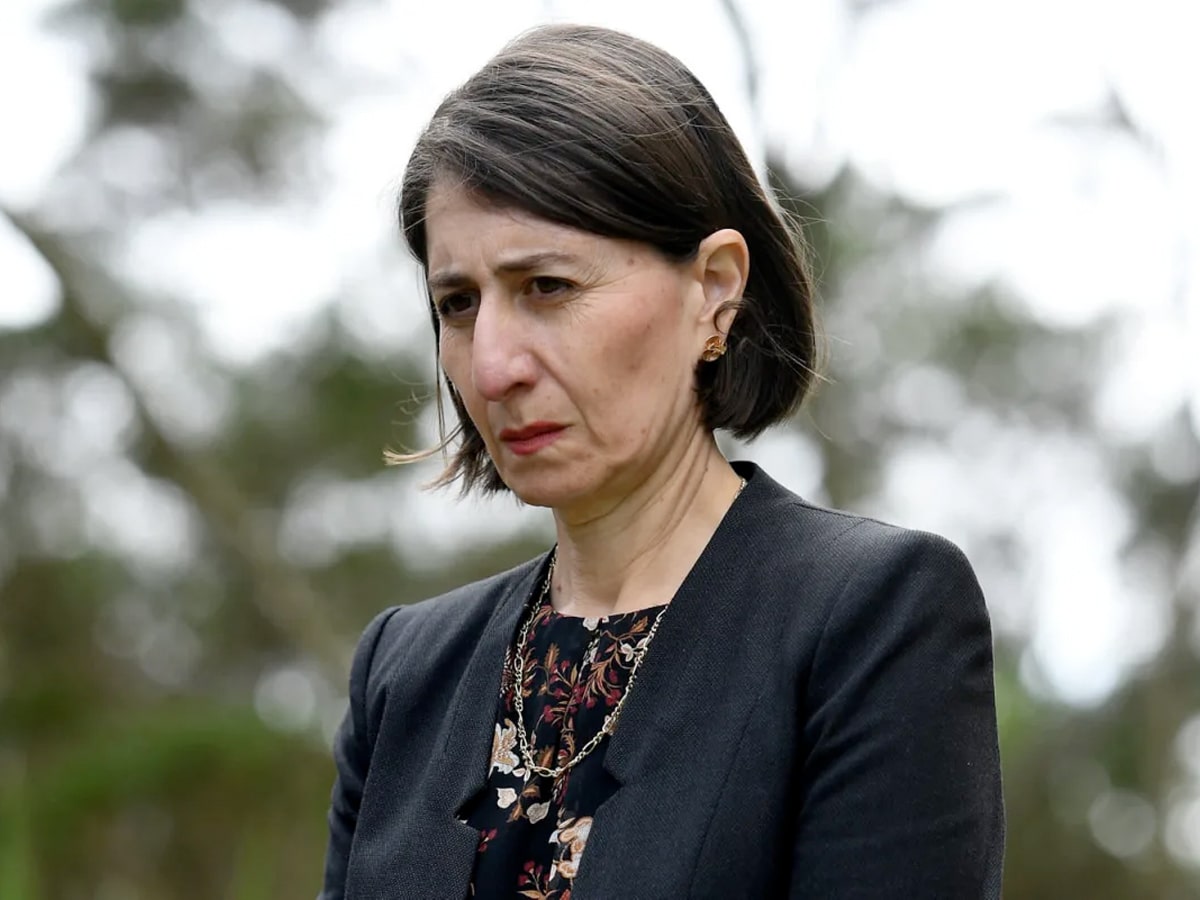 18. Gladys Berejiklian Shredding Documents
One for the New South Welshman amongst us, former Premier Gladys Berejiklian's iconic wardrobe is easy to recreate. Slap on a new overcoat, grab a few masks and start by thanking all the people who came forward and got tested in the 24 hours to last night.
19. Broken Leg Conor McGregor
Talk sh*t, get your leg broken. Apparently, that's what we learned from UFC star Conor McGregor this year. If you want to recreate the infamous injury that saw him go down, slap on some boxer trunks and bandage up that leg.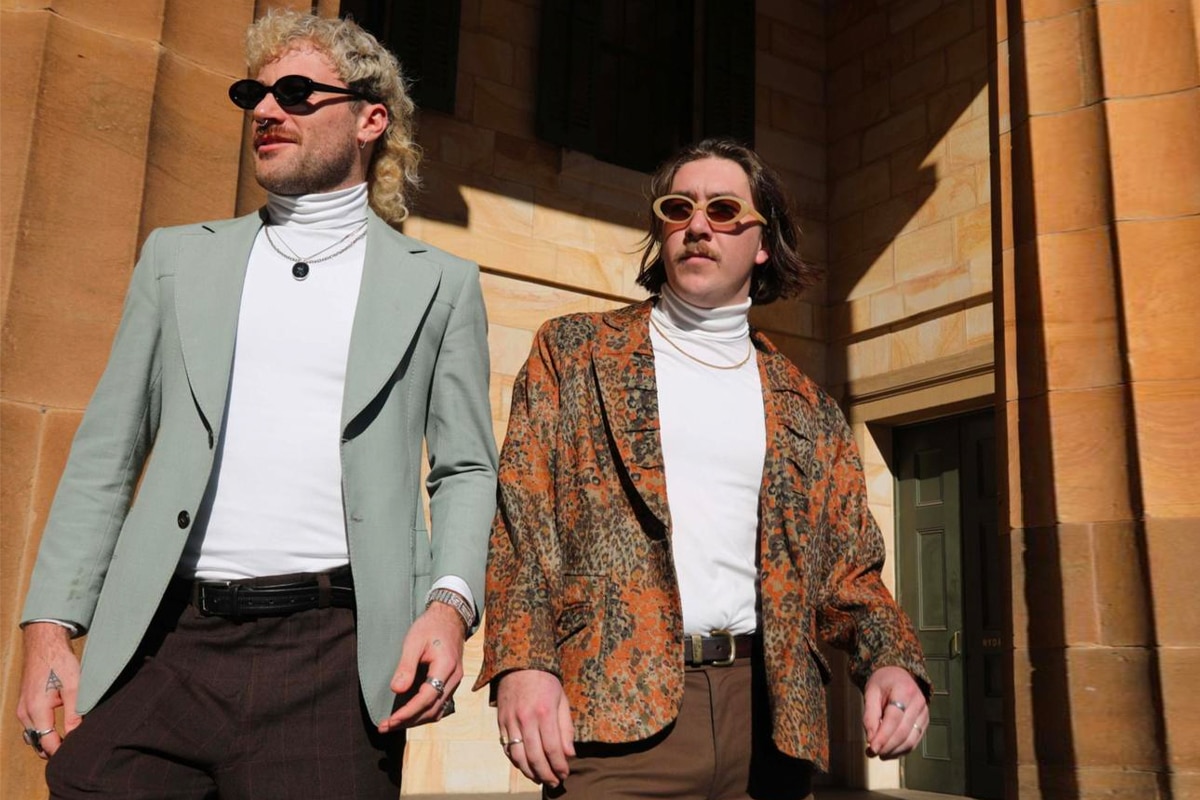 20. The Big Bird Bandits
When two young men stole a giant Big Bird costume from a circus in Adelaide fronted court, we never expected them to become style icons, but that's Tasman Binder and Cody Milne did. Charged with unlawfully being on-premises and theft of the Sesame Street character worth $160,000, the pair wore matching turtleneck skivvies, 'Sesh Sunnies' and extravagant vintage jackets as they strutted out of the Adelaide Magistrates Court.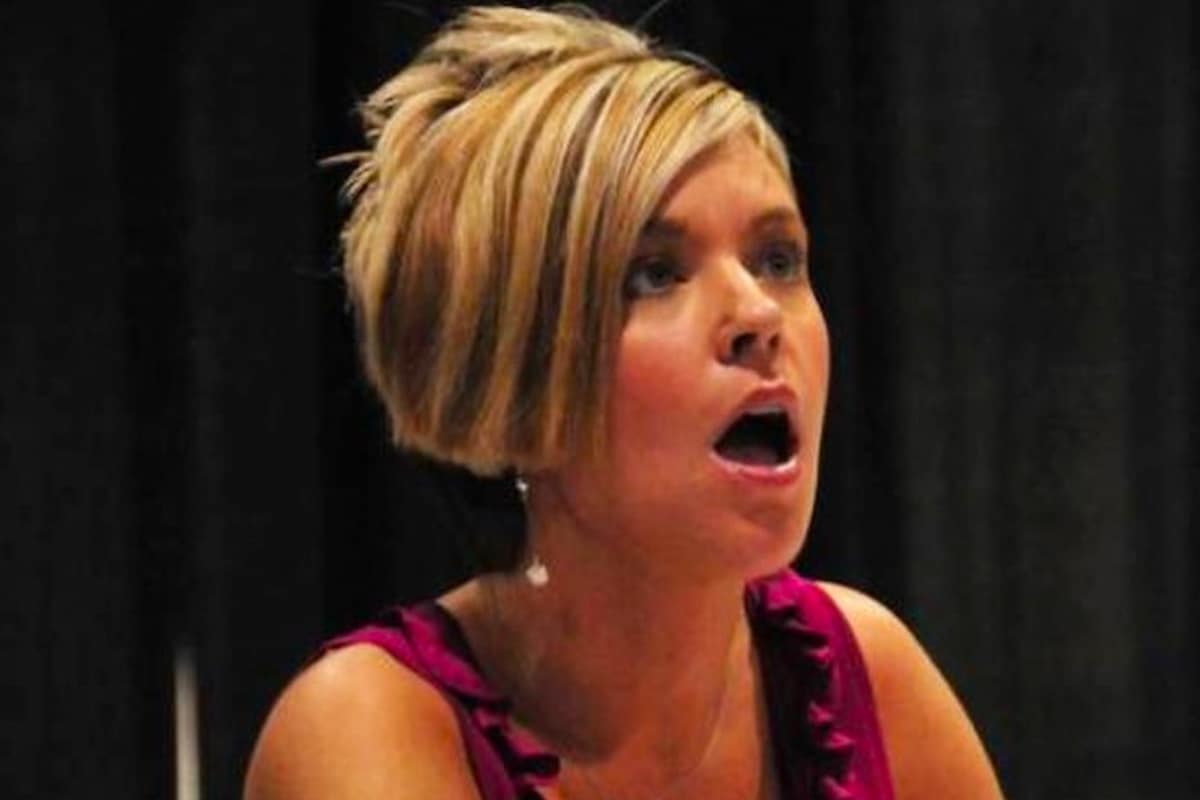 21. A Karen
You do want to speak to the manager. You do deserve a refund. You do abuse wait staff for an order that you actually stuffed up.
DIY Halloween Costumes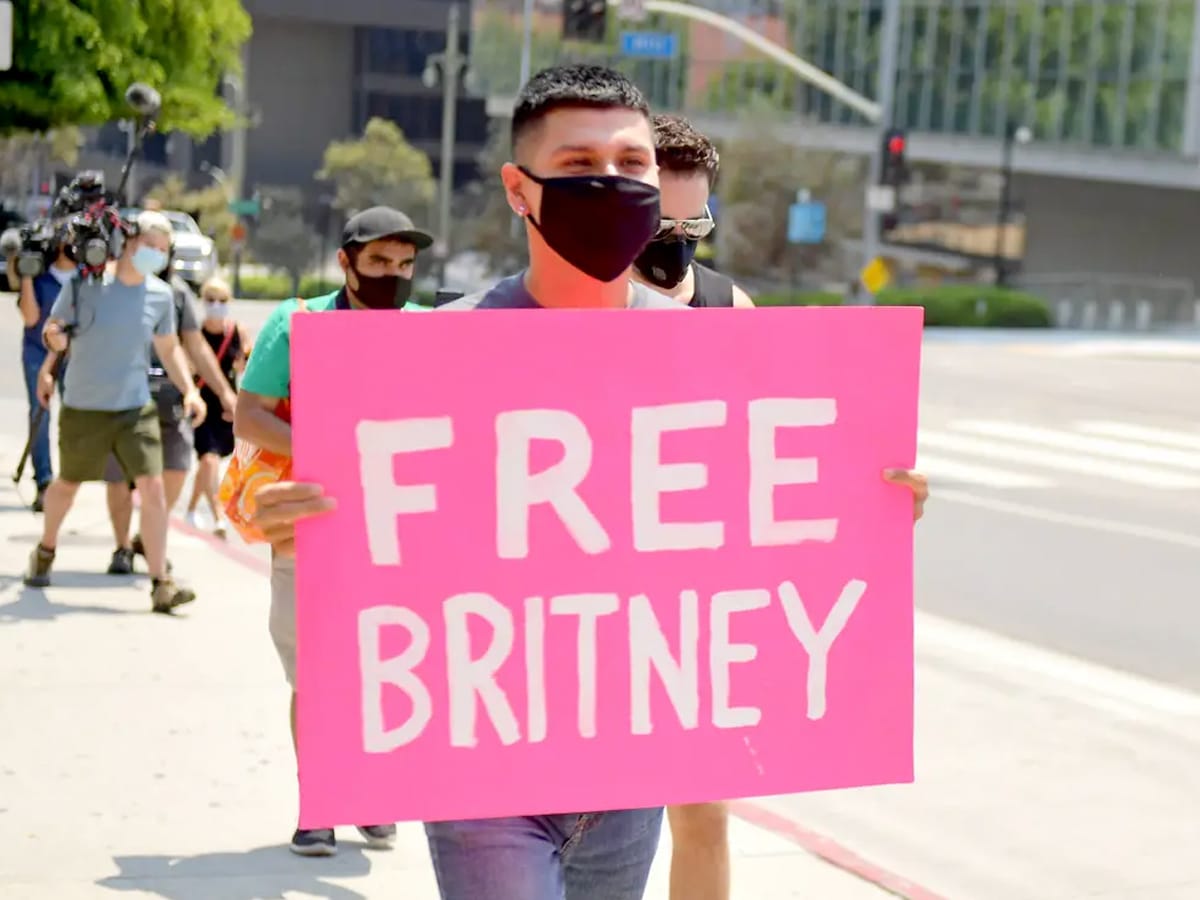 22. Free Britney Advocate
Britney has been fighting for her autonomy for as long as we can remember. She and her fans are definitely frustrated and upset about this ongoing situation. So for this Halloween why not show your support. All you'll need for this costume is a DIY "Free Britney" shirt or sign.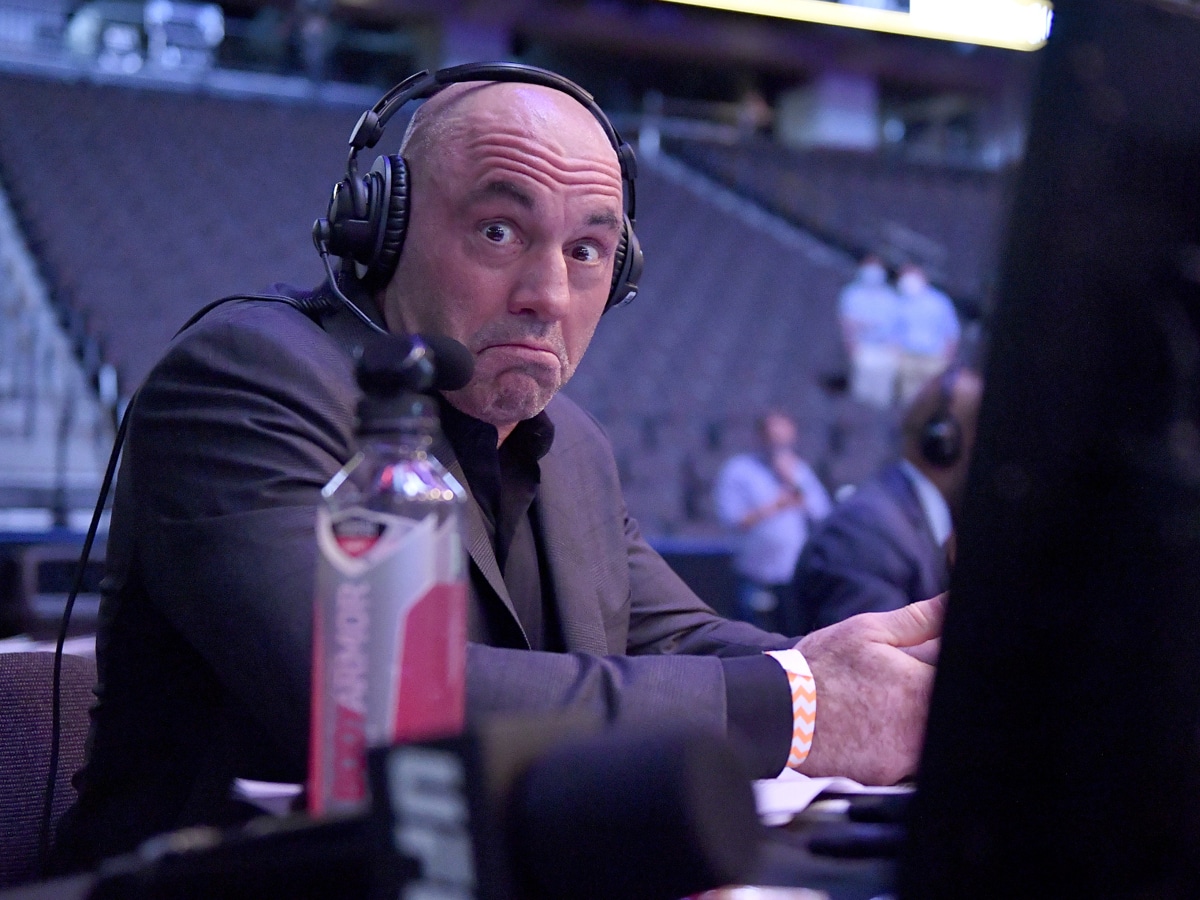 23. Joe Rogan with Ivermectin
You know the story, millionaire podcaster known for riling up dudes jumps on the Ivermectin bandwagon, only to catch COVID weeks later. Sure, Rogan may not have actually used the horse dewormer to treat the virus, but it still makes a good Halloween costume idea. All you need is a fake pill bottle, some elk meat and an above-average inclination to try DMT.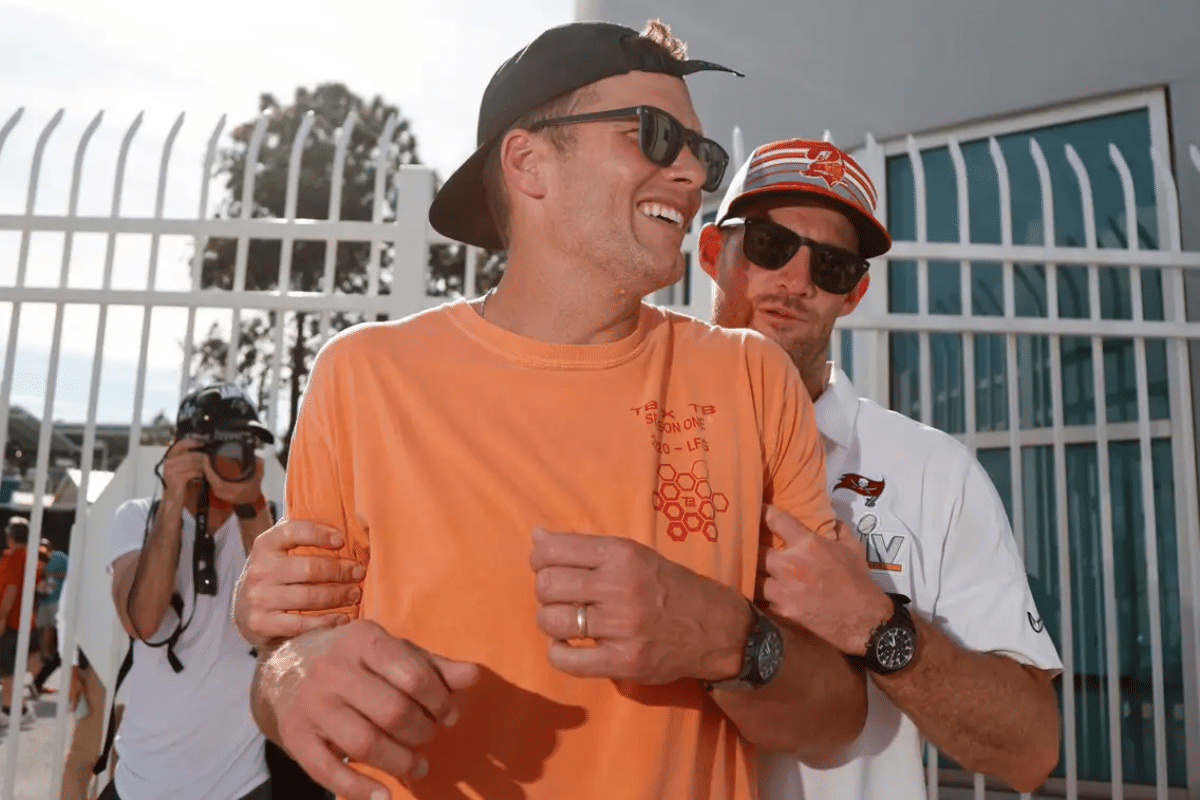 24. Drunk Tom Brady
In February, legendary quarterback Tom Brady won a seventh superbowl ring, this time with the Tampa Bay Buccaneers and to celebrate, he got obliterated. Footage of the future Hall of Famer tossing the Lombardi Trophy from his boat to another made the rounds and it was clear, this moment would be etched in our memories for years.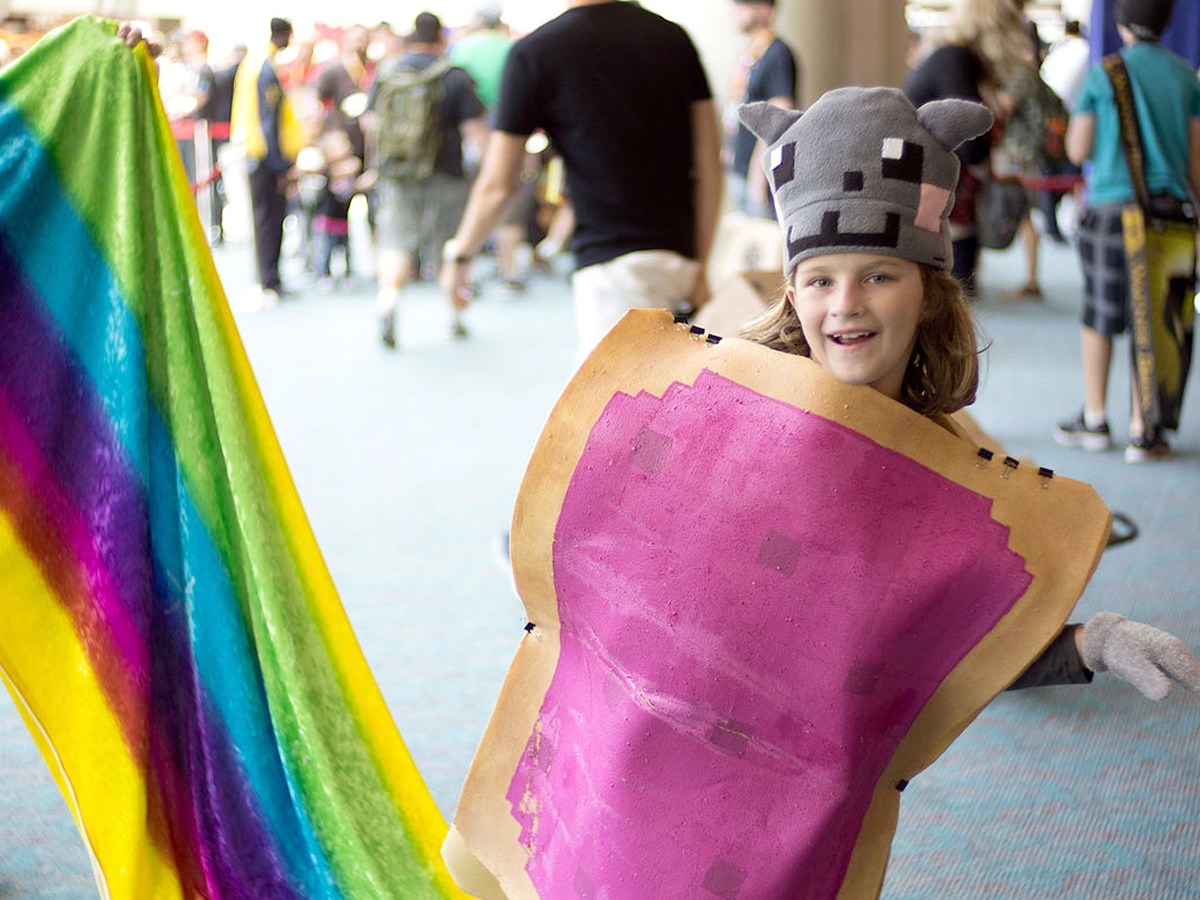 25. An NFT
NFTs also known as non-fungible tokens have been all the rage this year. Most of these have been in the news for being sold for hundreds of thousands of dollars. For this creative DIY costume, why not make your own NFT then display it by wearing a frame around your neck with your NFT or your favourite NFT.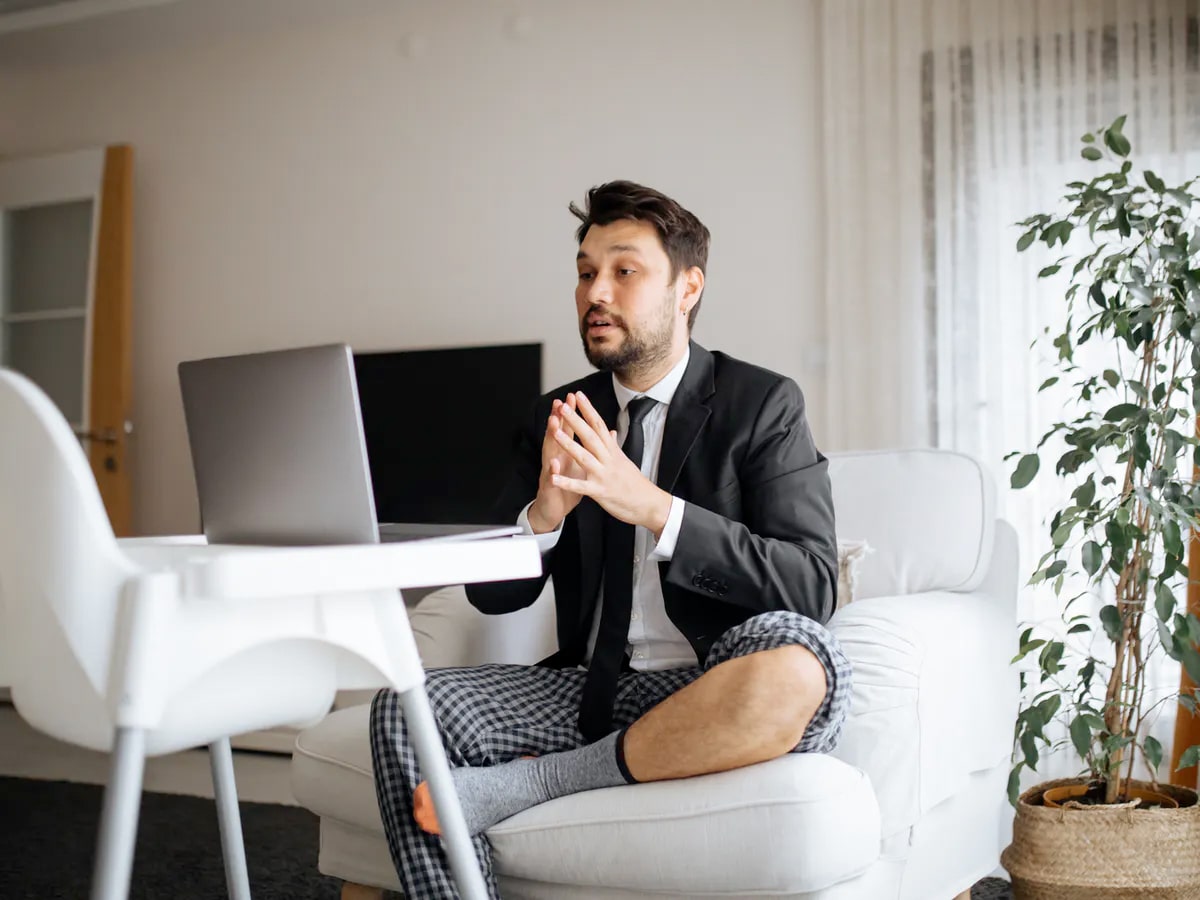 26. Work-From-Home Employee
For those looking for a Last Last-minute costume why not wear the unofficial 2021 uniform your work from home uniform. As a lot of us have been working home, you're guaranteed to have everything you need for this costume at home. All you'll need is your laptop, a coffee mug and literally anything you wore during those work zoom meetings whether it's PJ's or a button-up shirt and trackies.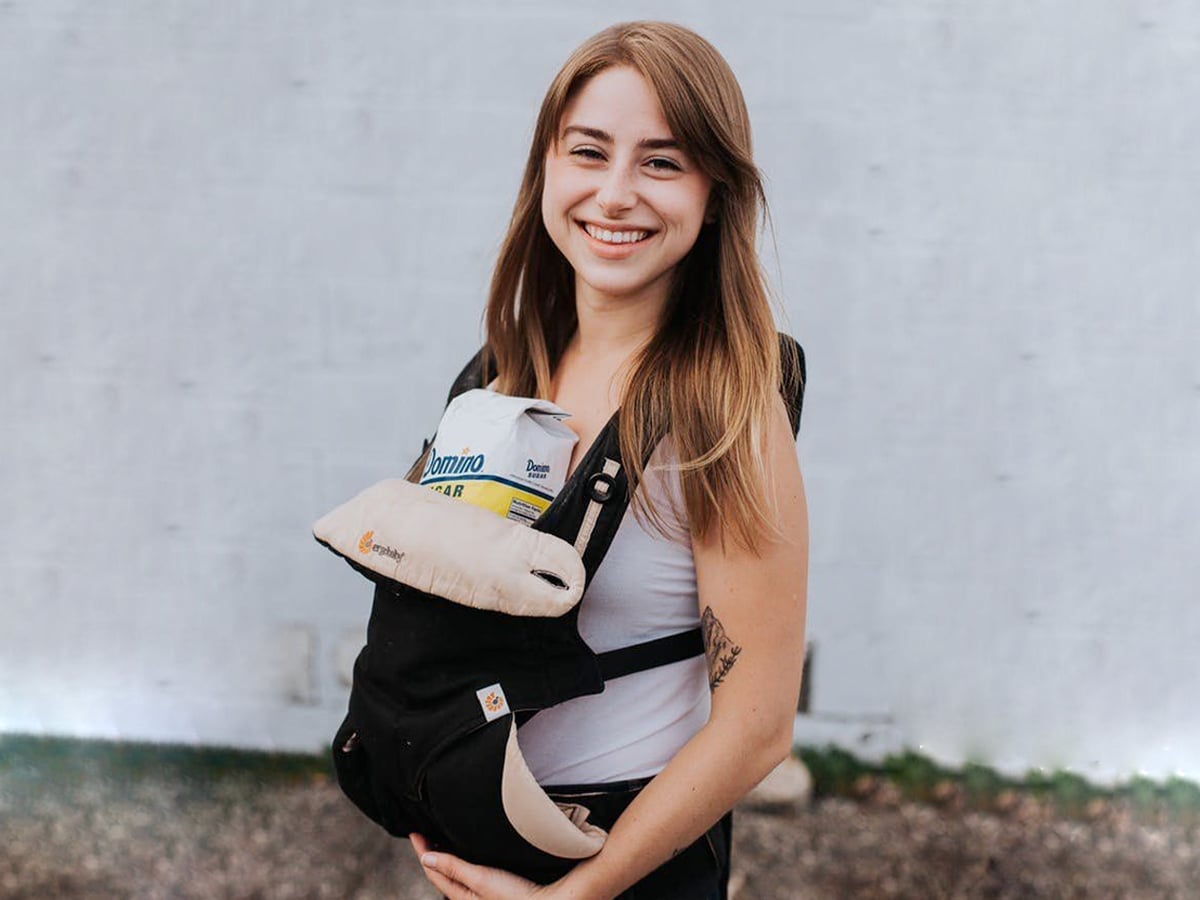 27. Sugar Mama
Another easy and fun costume is this punny take on this sugar mama costume. All you'll need for this costume is a baby carrier and a bag of sugar. It's simple, easy and sure to make people laugh. Plus this costume can also be repurposed for a "sugar daddy".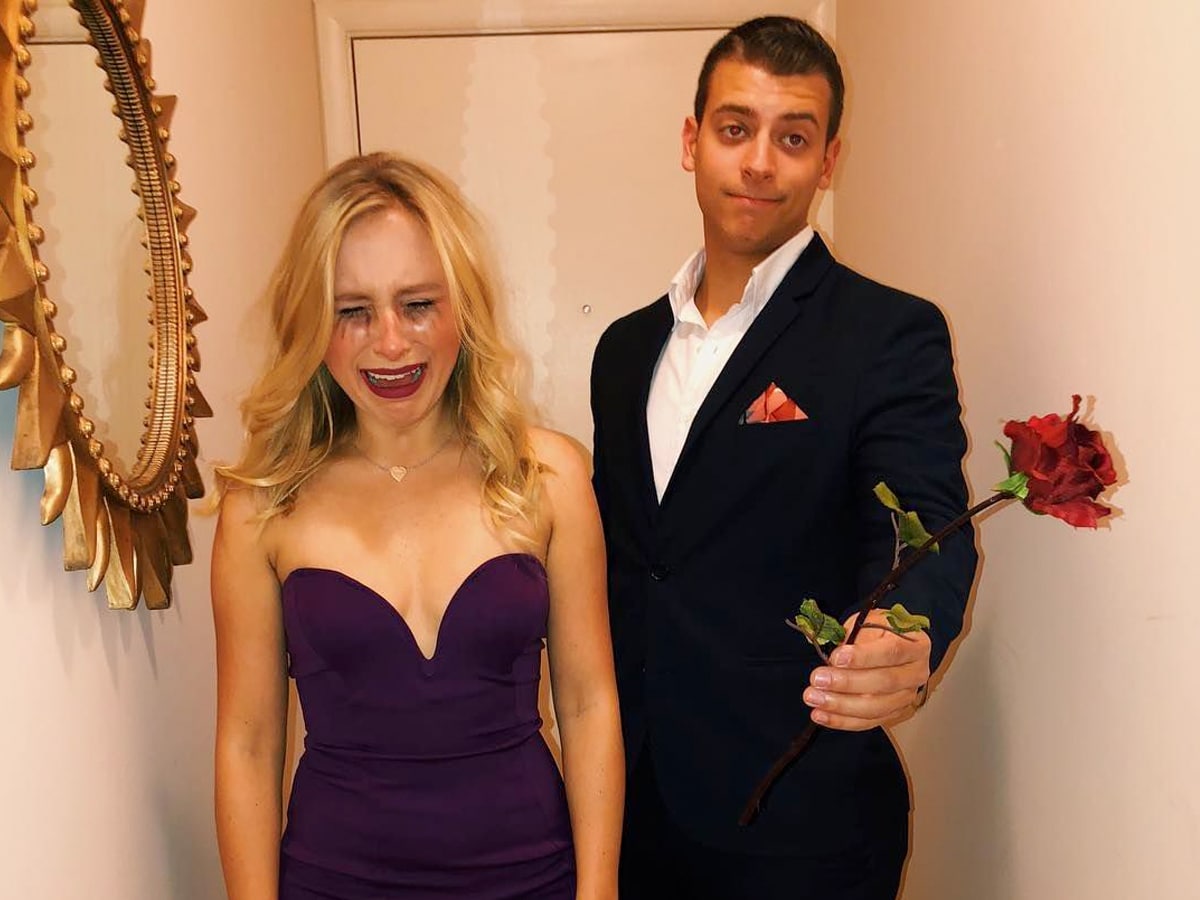 28. The Bachelor
With millions of viewers across the world and many spin-off shows, why not be the eligible Bachelor you are this Halloween. For this sophisticated yet easy costume, all you need is a suit of any colour and a bunch of red roses to hand out at your impromptu rose ceremony.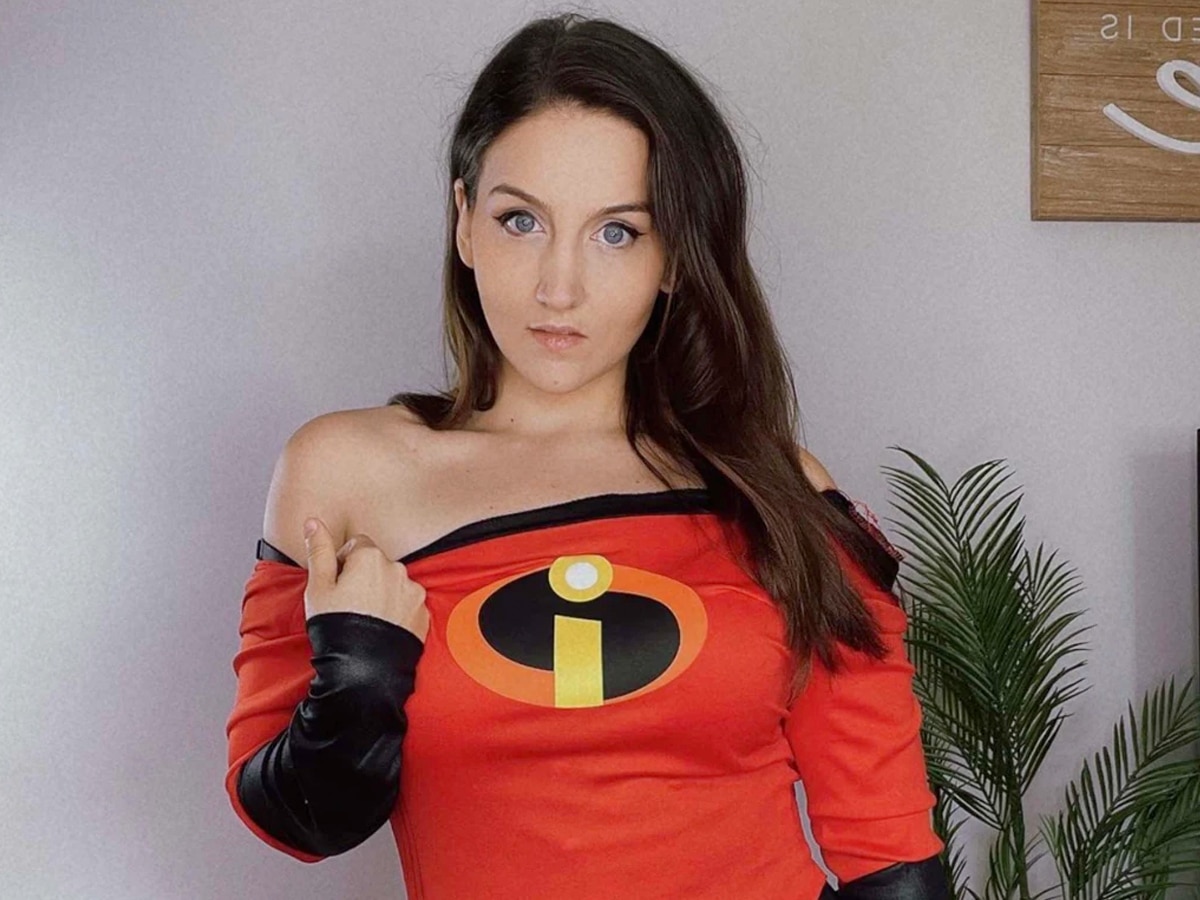 29. OnlyFans Girl
Taking DIY Halloween costumes to the extreme, the OnlyFans girl option is great if you've got 10 minutes to pull together something. Grab some lingerie and a coat, and you're good to go. Unlesss, of course, OnlyFans tries to ban adult content again. Geez, what a move.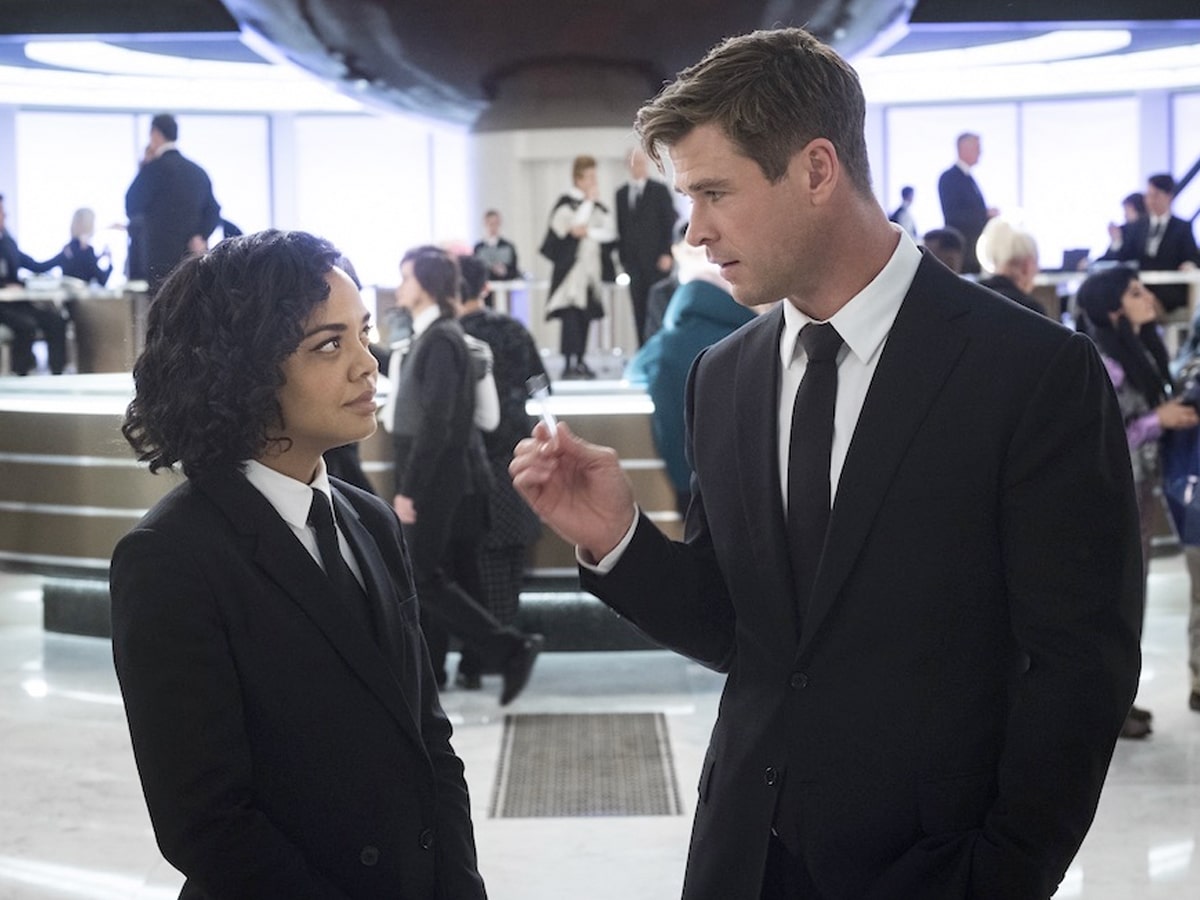 30. Men in Black
The Men In Black movie franchise can be used for the perfect last-minute costume that doesn't look last-minute. Whether you want to base your costume on the original movies or the newer version, this costume is perfect for both best friends and couples. All you need for this costume is an all-black suit, black ties and a pair of black sunglasses.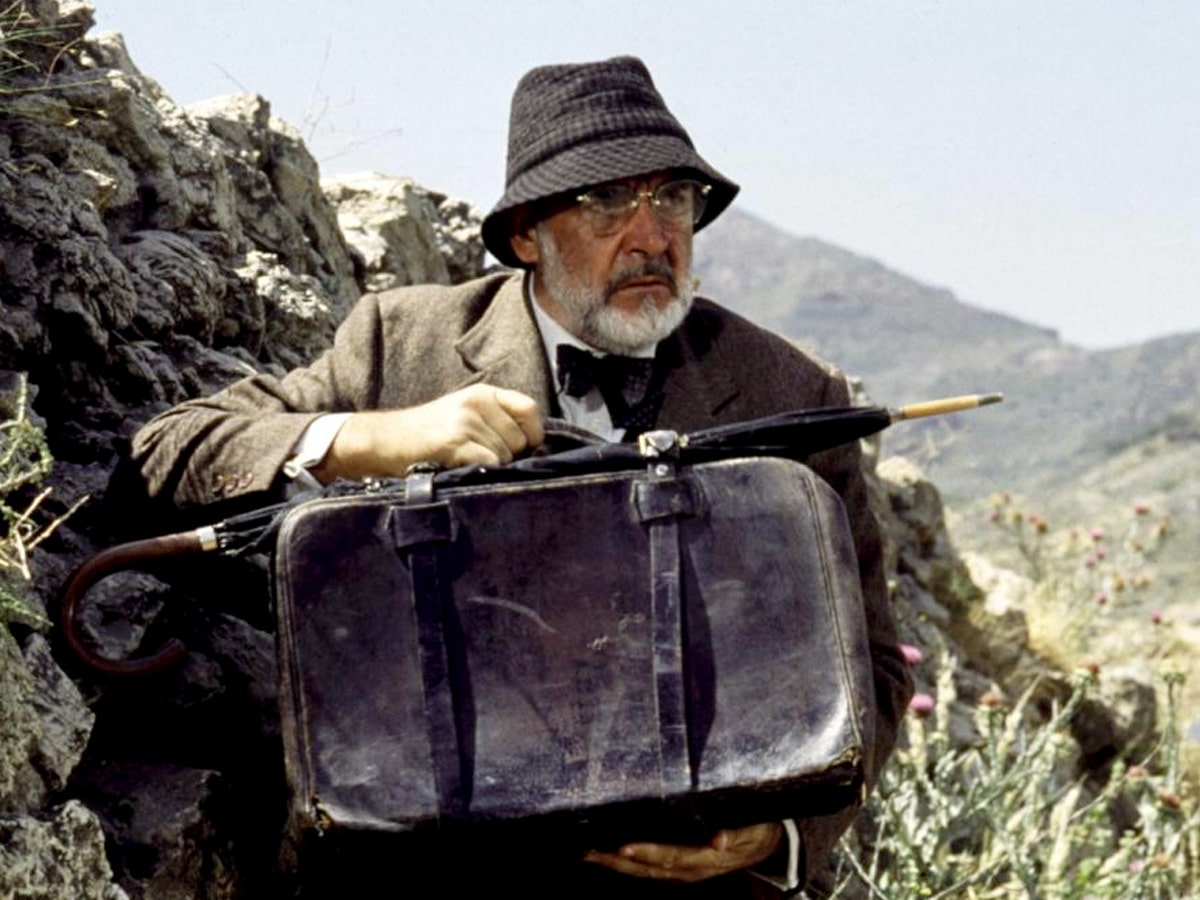 31. Sean Connery
The world lost a great actor this year and it's only fitting we pay tribute to Sir Sean Connery in the weirdest of ways. Forget donning a suit and doing the Connery Bond, instead, grab a briefcase, pop a bow tie and a bucket hat on and go as Indiana Jones sr.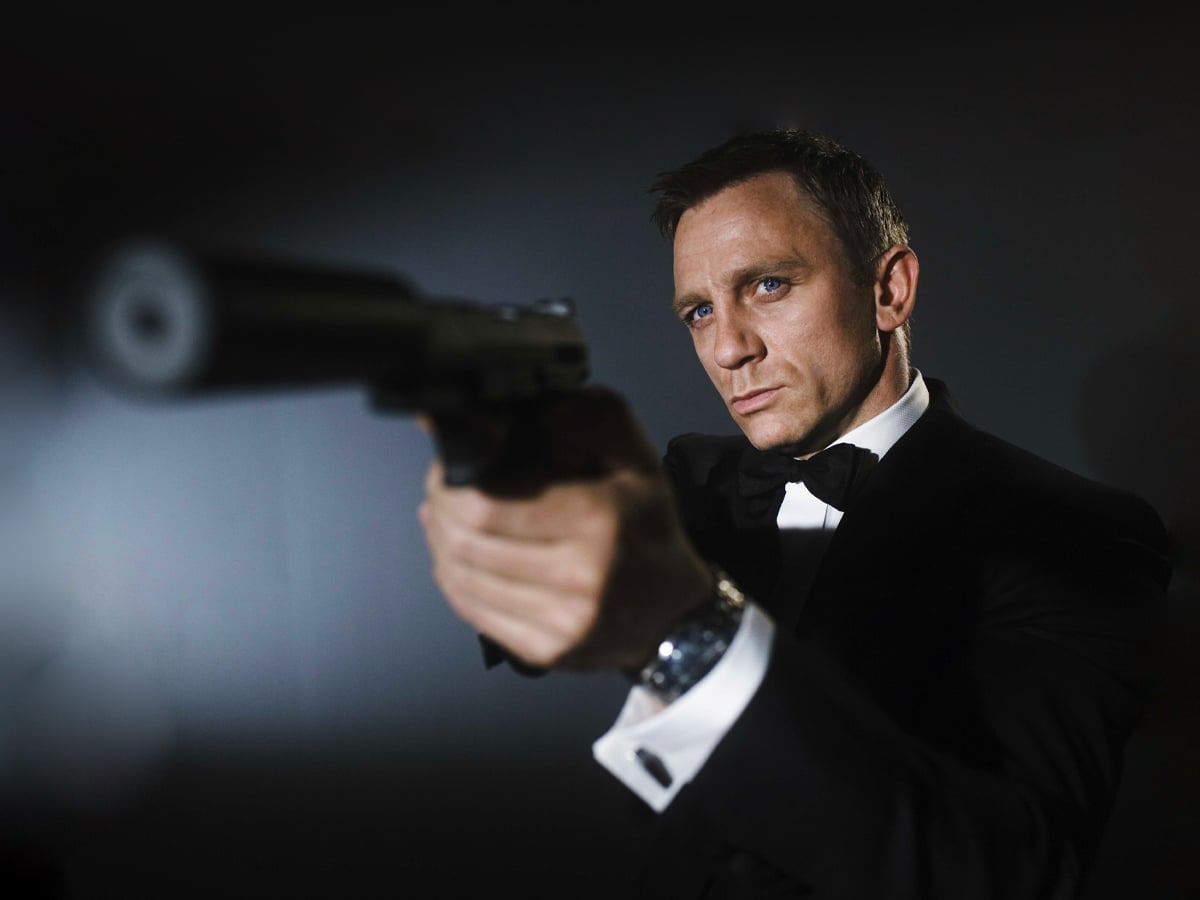 32. James Bond
Is there anything more classic than James Bond, well we don't think so? Embody the stylish super spy this year with your costume. With so many classic looks to choose from, there's plenty of choices. You can go classic bond with a classic full black suit or shake it up with the white jacket and black pants combo. For something extra why not have a martini, but remember it's shaken not stirred.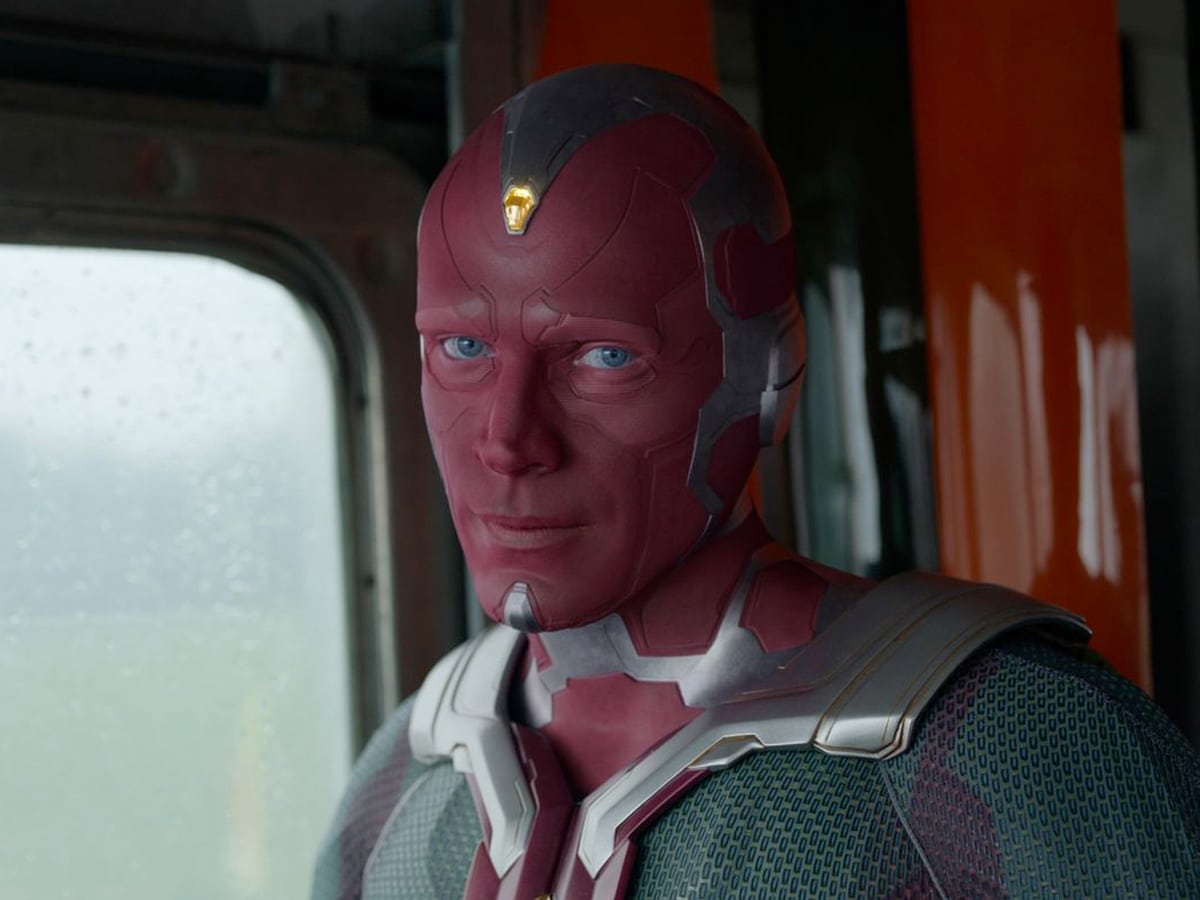 33. WandaVision
One of Marvel's biggest shows this year had many fans loving the WandaVision series. As the show was set in different decades and featured many different characters there's a costume for anyone to DIY. Let's focus on Paul Bettany's Vision. Step one, paint yourself red. Step 2: strap some silverware to your face and body. Job done.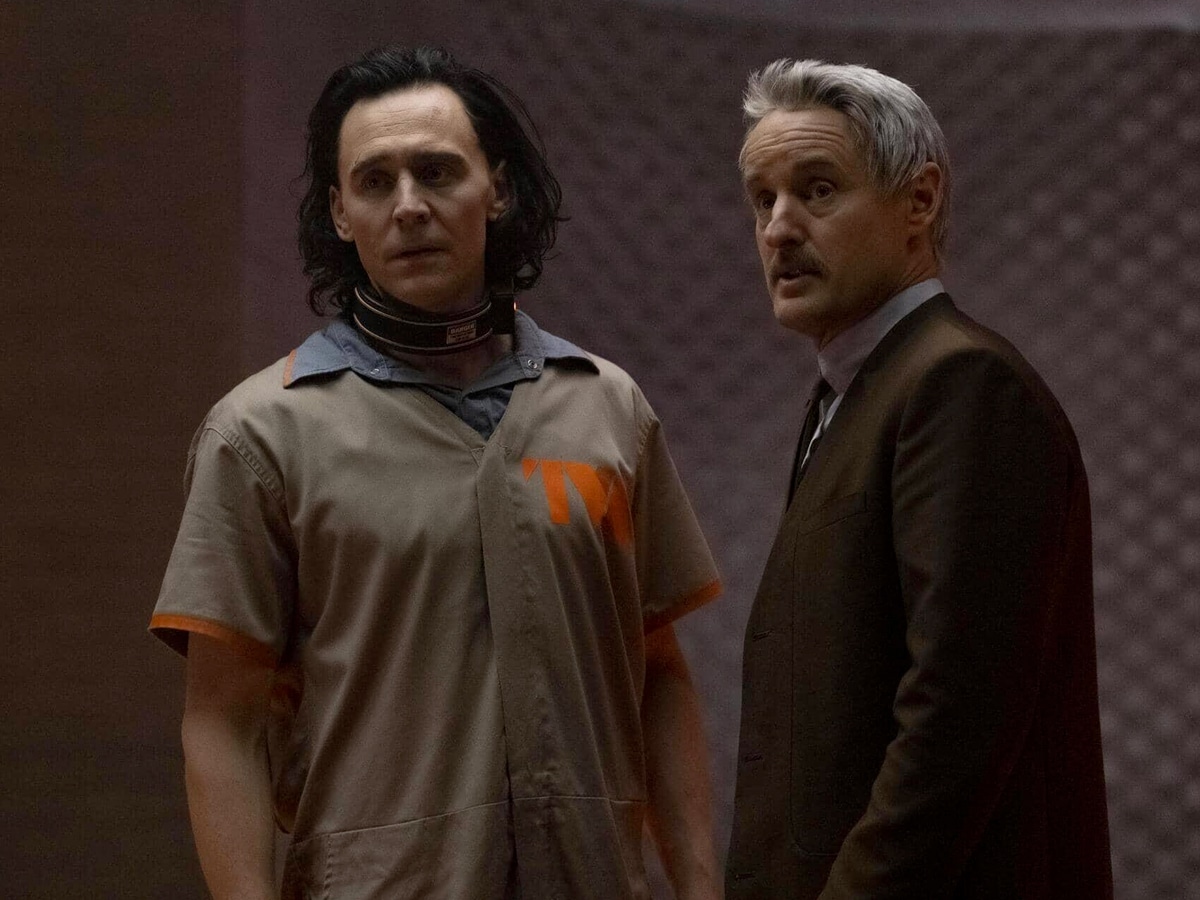 34. Loki
Another of Marvel's biggest shows from this year was Loki. The show introduced us to time varients and other lovable characters, making this the perfect choice for this years Halloween. Whether you want to be classic Loki or have fun DIYing your own Loki variant. This costume can easily be done at home. To make TVA Loki you'll need a long black wig (unless you've already got long black hair), a brown jacket, white button-up, Brown pants, brown tie. then you'll need to use orange paper to make The TVA logo, as well as the word "variant" to then stick on your brown jacket.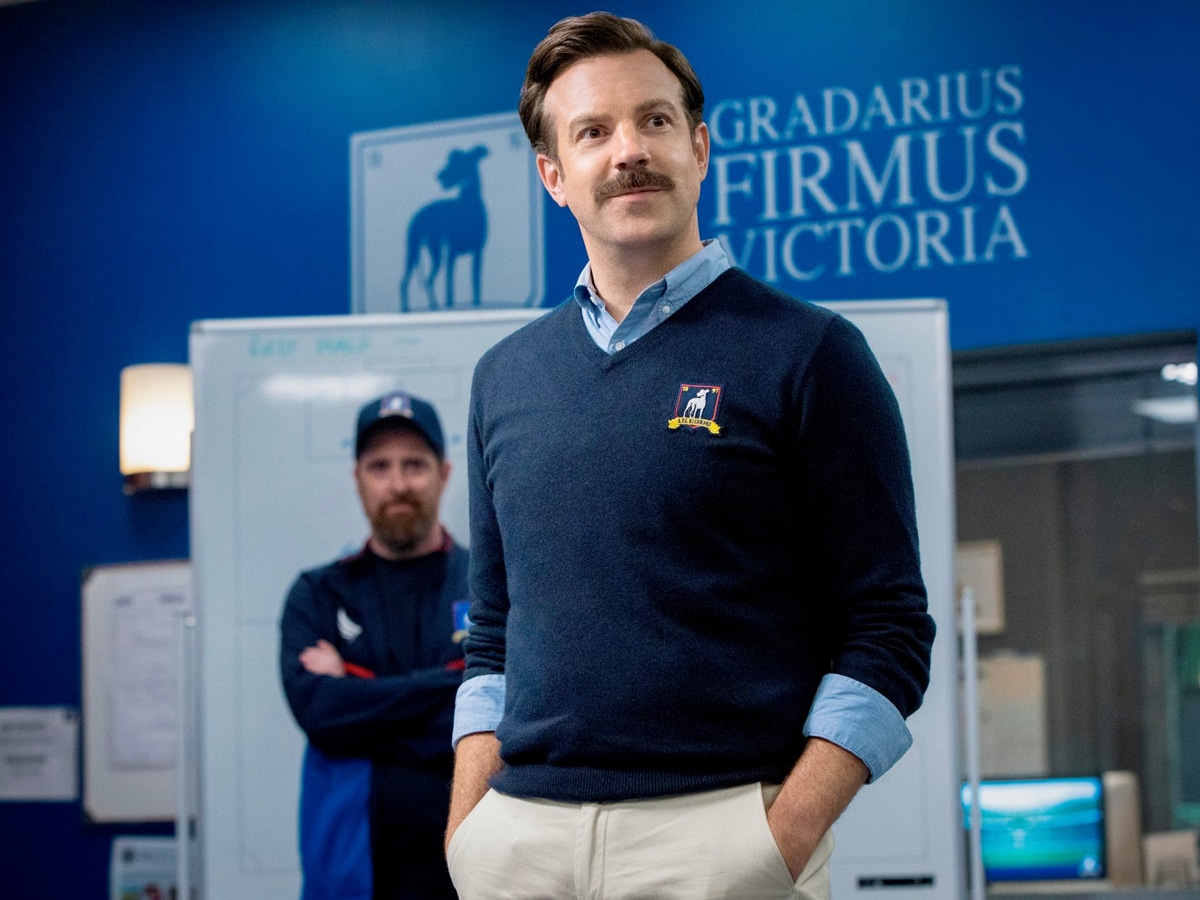 35. Ted Lasso
The Apple TV+ original show Ted Lasso quickly became a favourite among many people. This Halloween dress up like the American football coach Ted Lasso, with this easy DIY costume. All you'll need is a blue button-up, a blue sweater, stone-coloured pants, a whistle, Nike shoes and most importantly the moustache, you can get a fake one or grow one if you're lucky.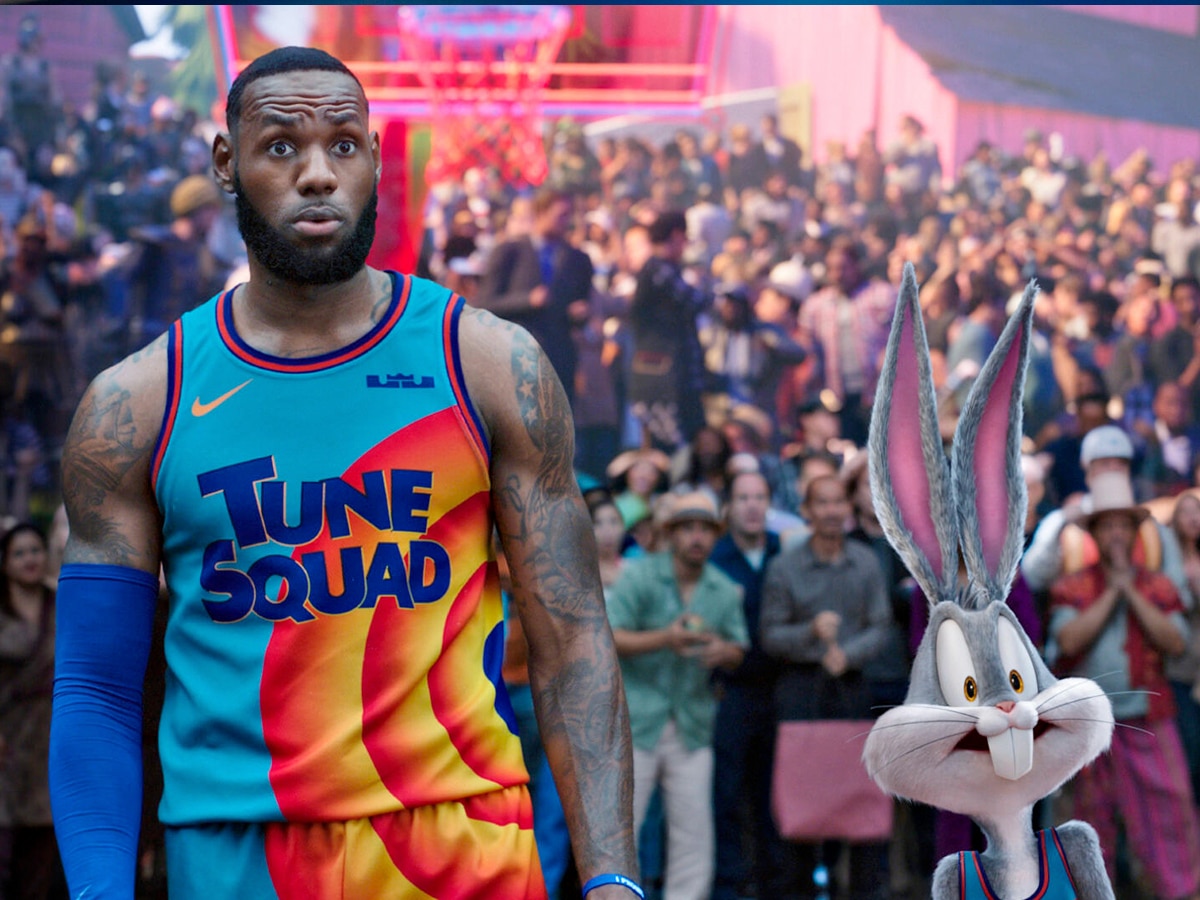 36. LeBron James in Space Jam
Did you love Space Jam: New Legacy? , Did you enjoy watching Lebron James team up with the Looney Tunes? if the answer is yes, then why not dress up like him or your fave Looney Tunes character. To create your Lebron James costume, you'll need a light blue basketball singlet and short set, then some orange paint. use the paint to paint on the logo and designs.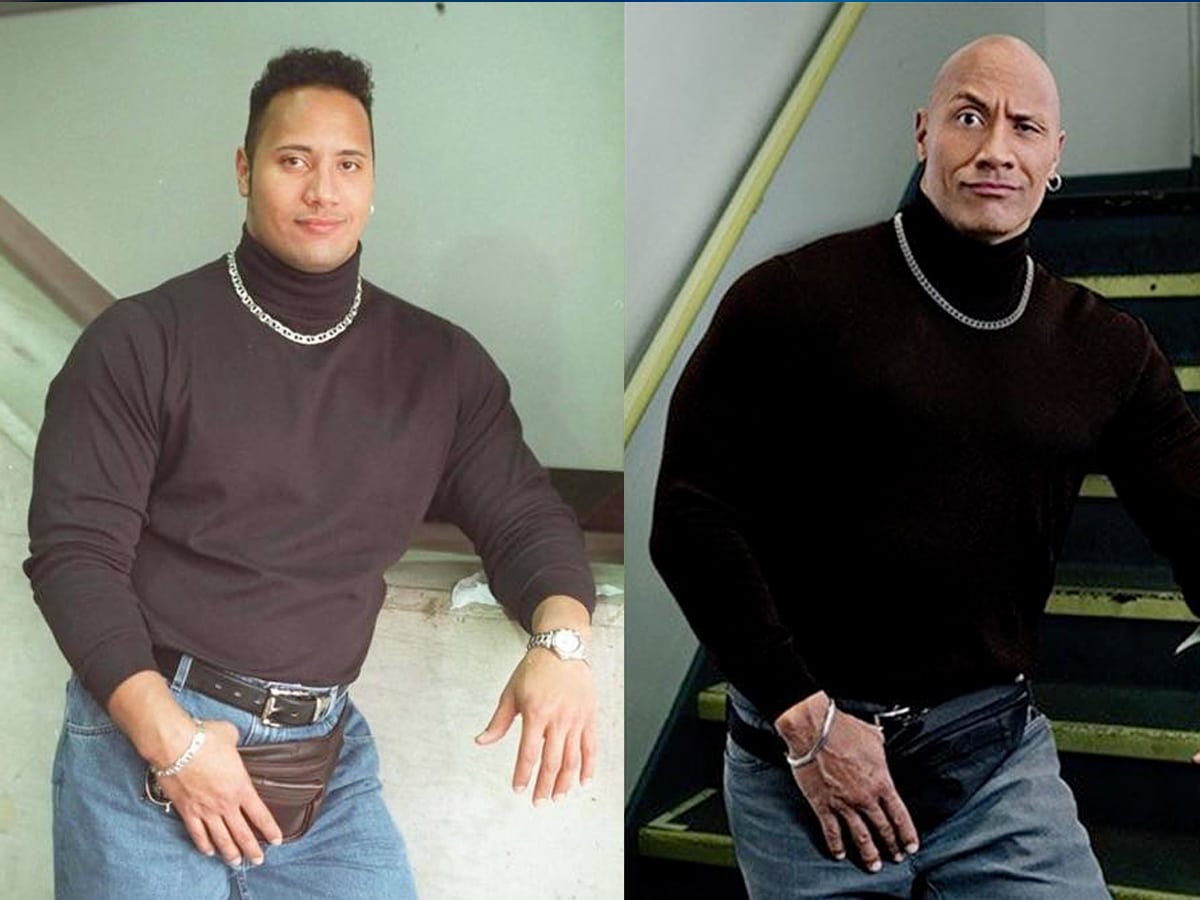 37. The Rock with Fanny Pack
We've all seen this famous picture of the rock. with tones of memes and even a recreation of the pic by the rock himself. This classic but easy costume can be done with 4 things that most of us already have a home. All you need for its costume is a silver chain, a black turtleneck, a black fanny pack and blue-washed jeans.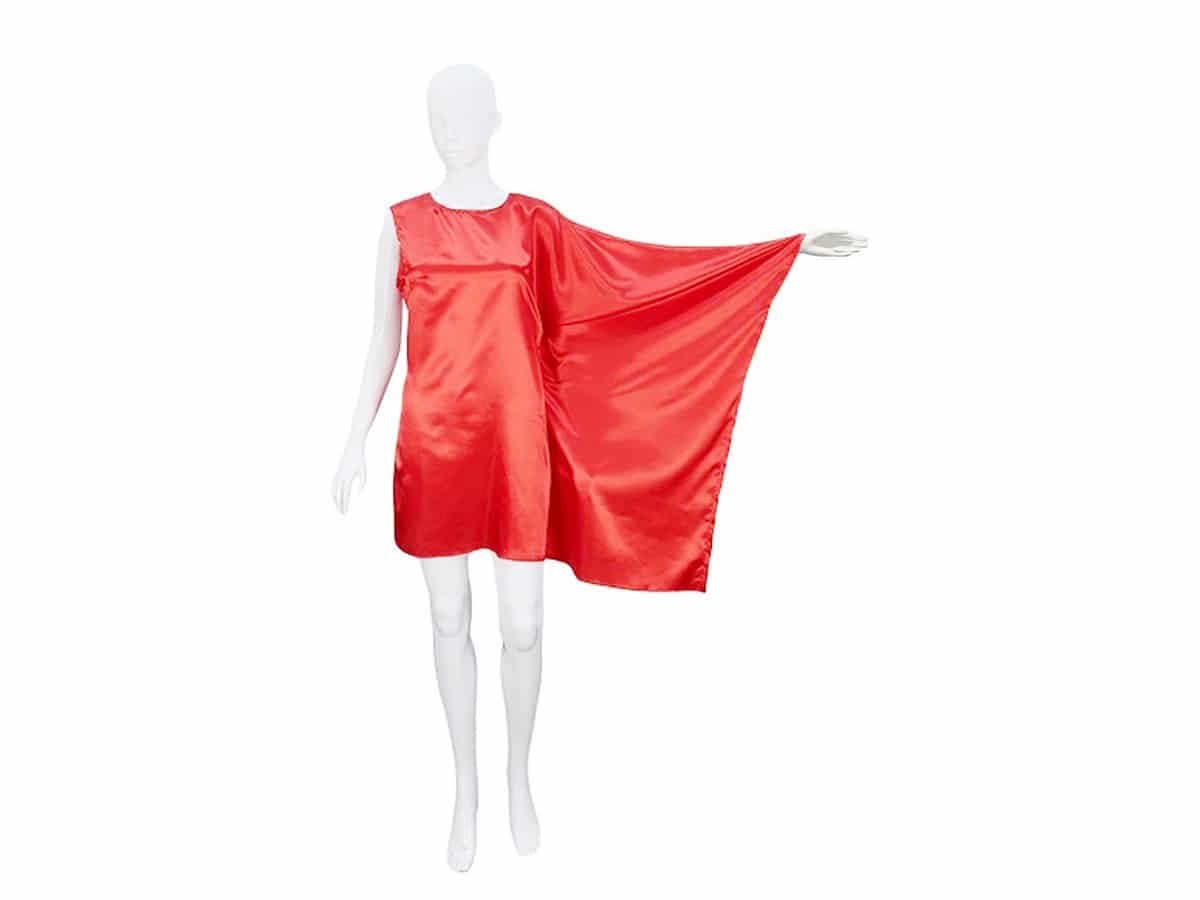 38. A Red Flag
Oh, the classic red flag, many of us see them and many more of us choose to ignore them. This costume is open to interpretation, so for this fun DIY costume, you can dress all in red and possibly paint your face or just wrap yourself in red fabric and fly in the wind. Just don't be sad when people chose to ignore the red flag in the room.
Cute Halloween Costumes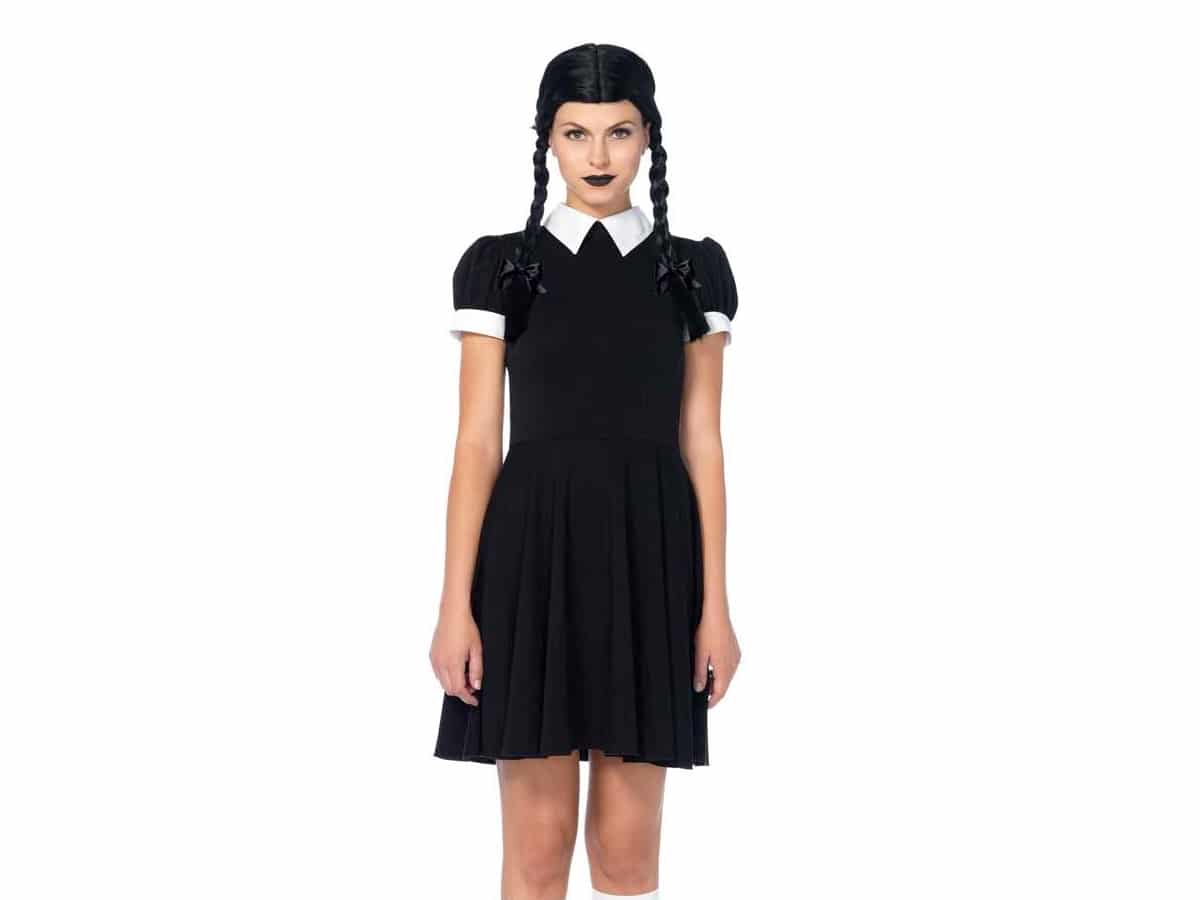 39. Wednesday Addams
Wednesday Addams from The Addams Family is arguably one of the simplest yet most loved costumes for Halloween. All you'll need to create this iconic costume is a black dress, a detachable white collar and black tights and black boots or heels. For those with long hair, you can do middle-parted braids or if it's easier just buy the wig version.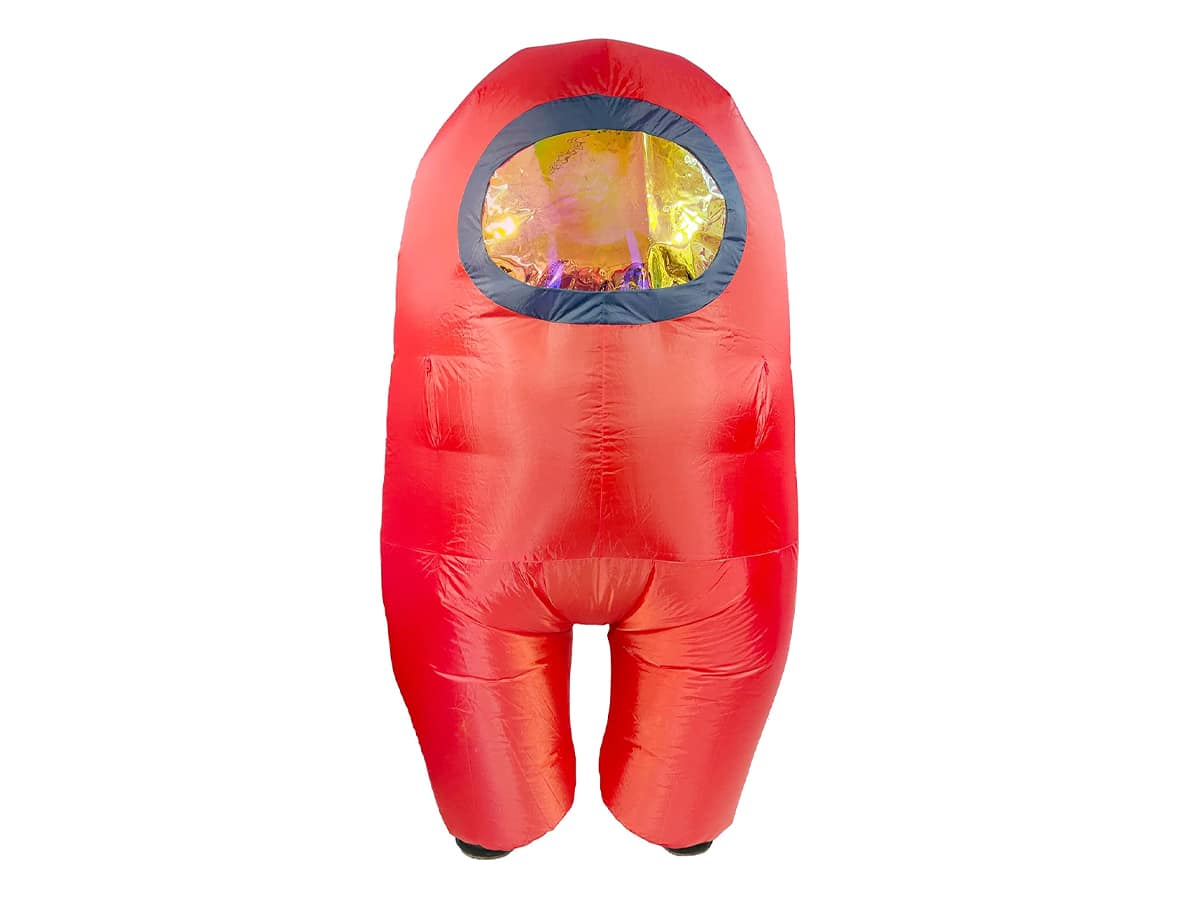 40. Among Us Character
Possibly one of the biggest games of the year Among US could be seen everywhere, there really was no escape from them. For this fun costume, all you'll need is a colourful spacesuit and a bunch of colourful props. It's really that simple, just don't choose red, cause red is sus. This costume is also perfect for couples and groups.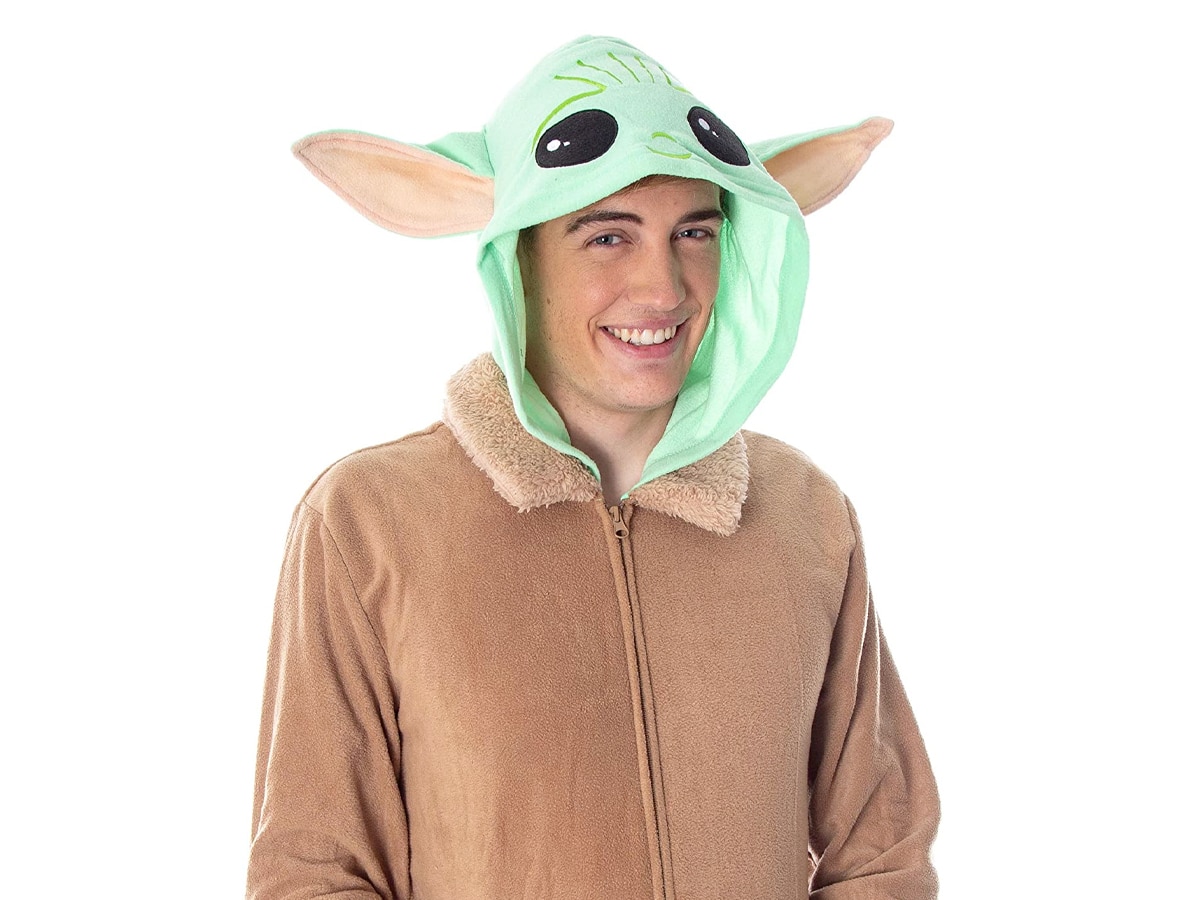 41. Baby Yoda
Baby Yoda is possibly the most cutest thing in the galaxy. The popular Disney+ original television series The Mandalorian introduced us to Grogu. There are many ways to recreate the cutest being in the galaxy, you can order a costume online or you can try an make it yourself with a brown and a place green bennie with pointy ears attached.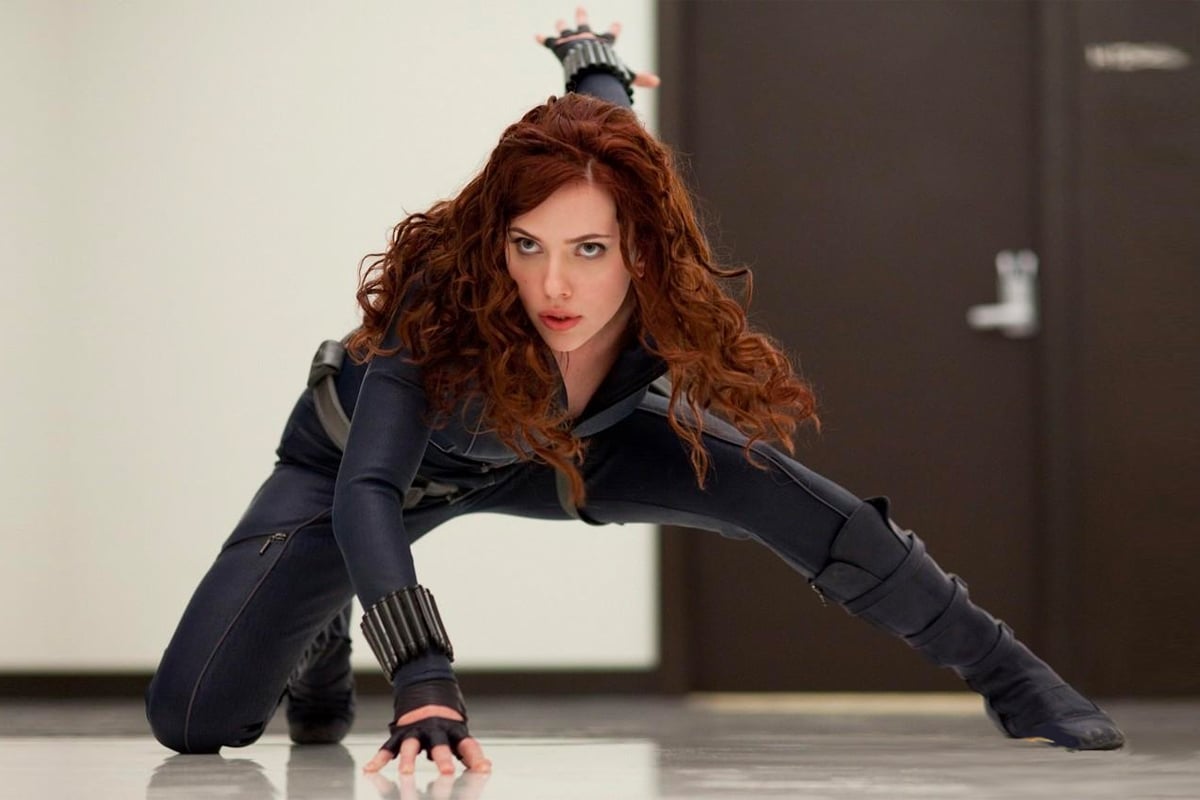 42. Black Widow
Natasha Romanoff aka Black Widow is probably one of the greatest spies in the Marvel universe. This year we saw the release of her solo film, so it's no surprise that she's a popular choice for Halloween this year. To become the black widow this year, all you'll need is a black leather jacket and pants, a red wig (unless you've already got long red hair, Black fingerless gloves, gun holders and a toy gun. If you don't wanna do DIY, there's plenty of costumes you can buy online.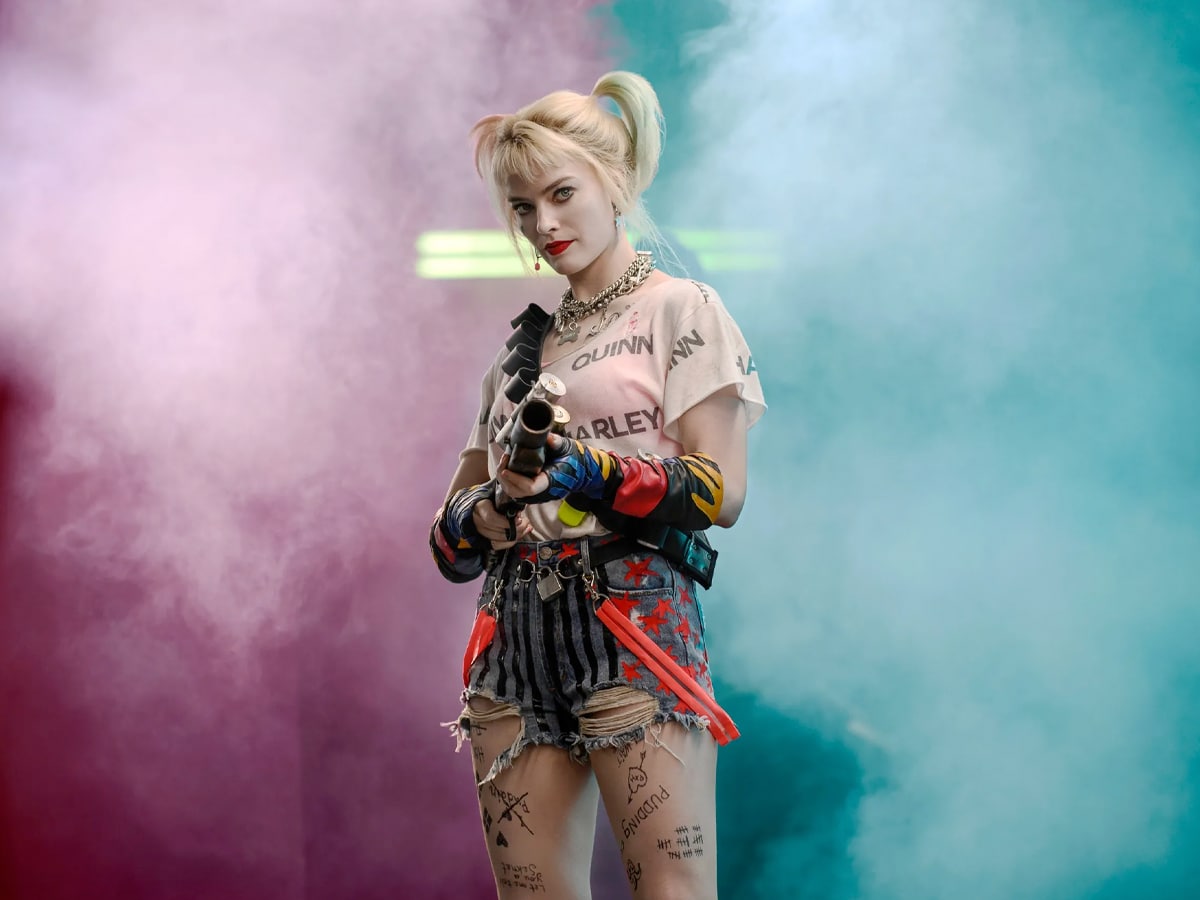 43. Harley Quinn
Harleen Frances Quinzel otherwise known as Harley Quinn has seen a revival in recent months and years. she was once the Joker's abused girlfriend/sidekick but she has recently evolved into an antihero in both comics and movies. Harley has been portrayed in many different costumes and versions so it's easy to see why many love to dress up like here. To become this popular character you can find various costumes online or make your own, just don't forget her signature "Daddy's Lil Monster" tee and her iconic blue and red pigtails, colourful makeup and her trusty baseball bat.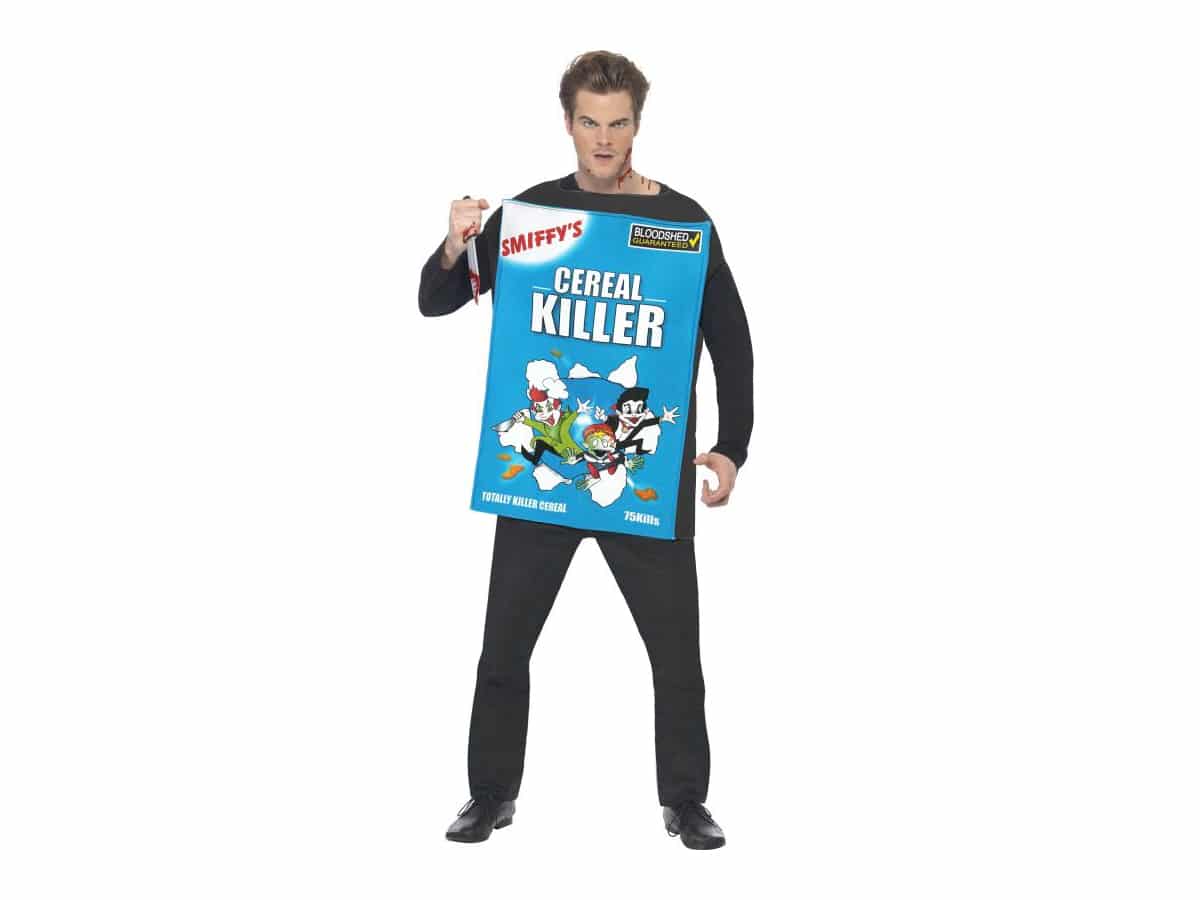 44. Cereal Killer
Nothing is funnier than a classic pun. So why not embody one of the classics, for this Cereal Killer costume all you need for this punny costume is some fabric glue, a T-shirt, some mini or full-size cereal boxes, plastic forks and maybe some fake blood if you'd like. All you need to do is secure the boxes, some cereal onto your shirt with some fabric glue. If you want added drama glue or poke some plastic forks and then splatter some fake blood.
Couple Costume Ideas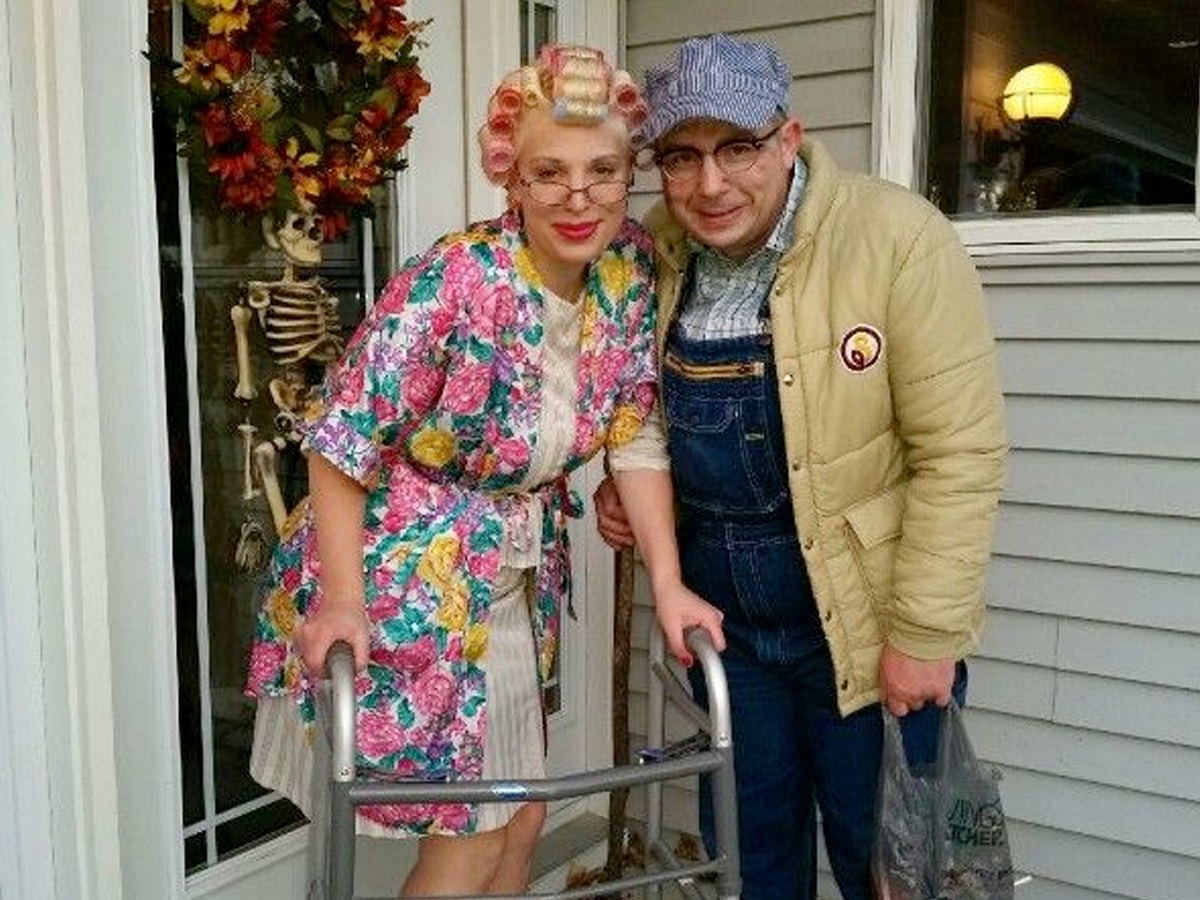 45. Old Married Couple
This is a classic couple costume. You might be thinking it's been done before, but what makes this costume so popular is the fact that it is up to your interpretation. What does an old married couple look like? What do they dress like?. The best thing is you can wear old vintage clothes and grey hair wigs or you can be that trendy old married couple known for their bold style.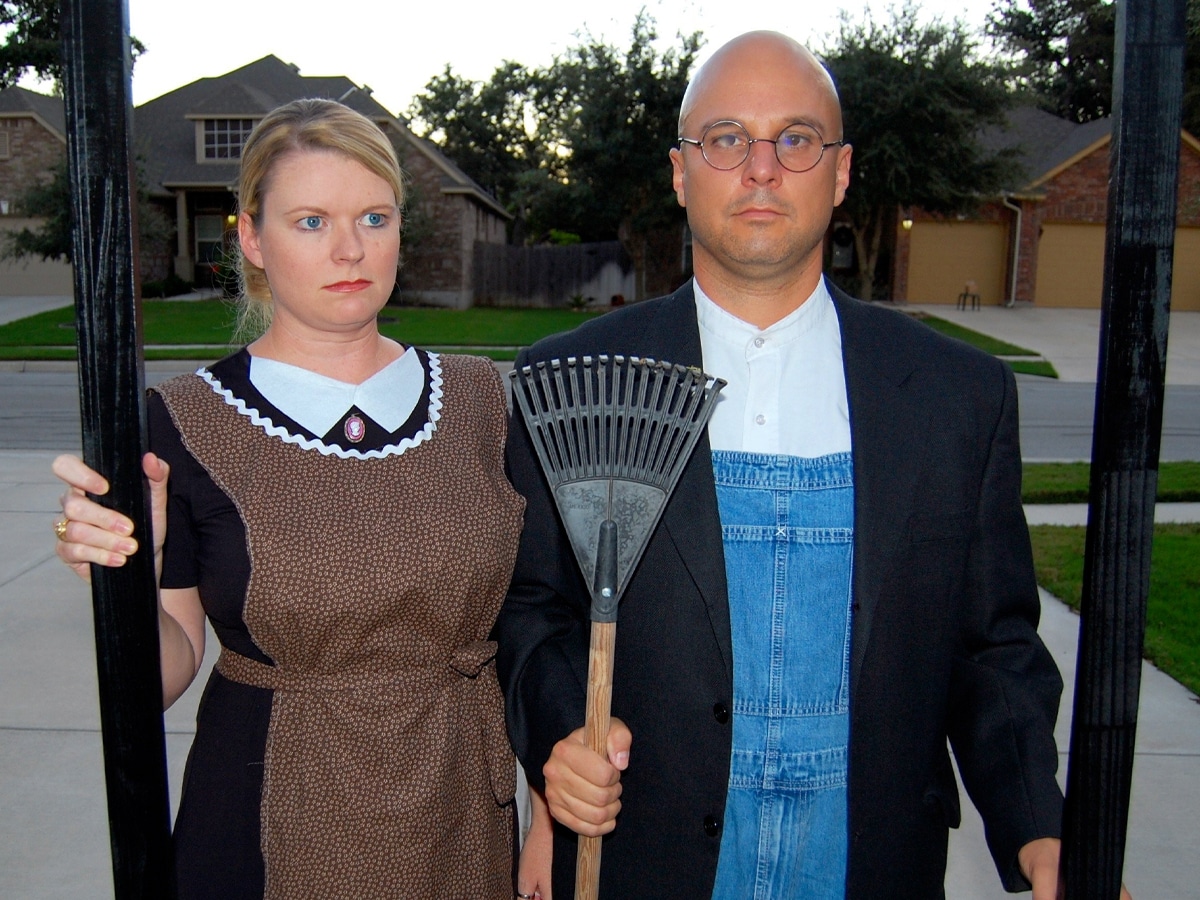 46. American Gothic
Recreate Grant Wood's iconic American Gothic painting this year, with this simple DIY couples costume. just get a print-out of the painting and cut a hole in it for your face and your partners face. Another way to recreate this is to slip the painting into two parts, so when you and you're SO are standing together you can become Grant Wood's iconic painting.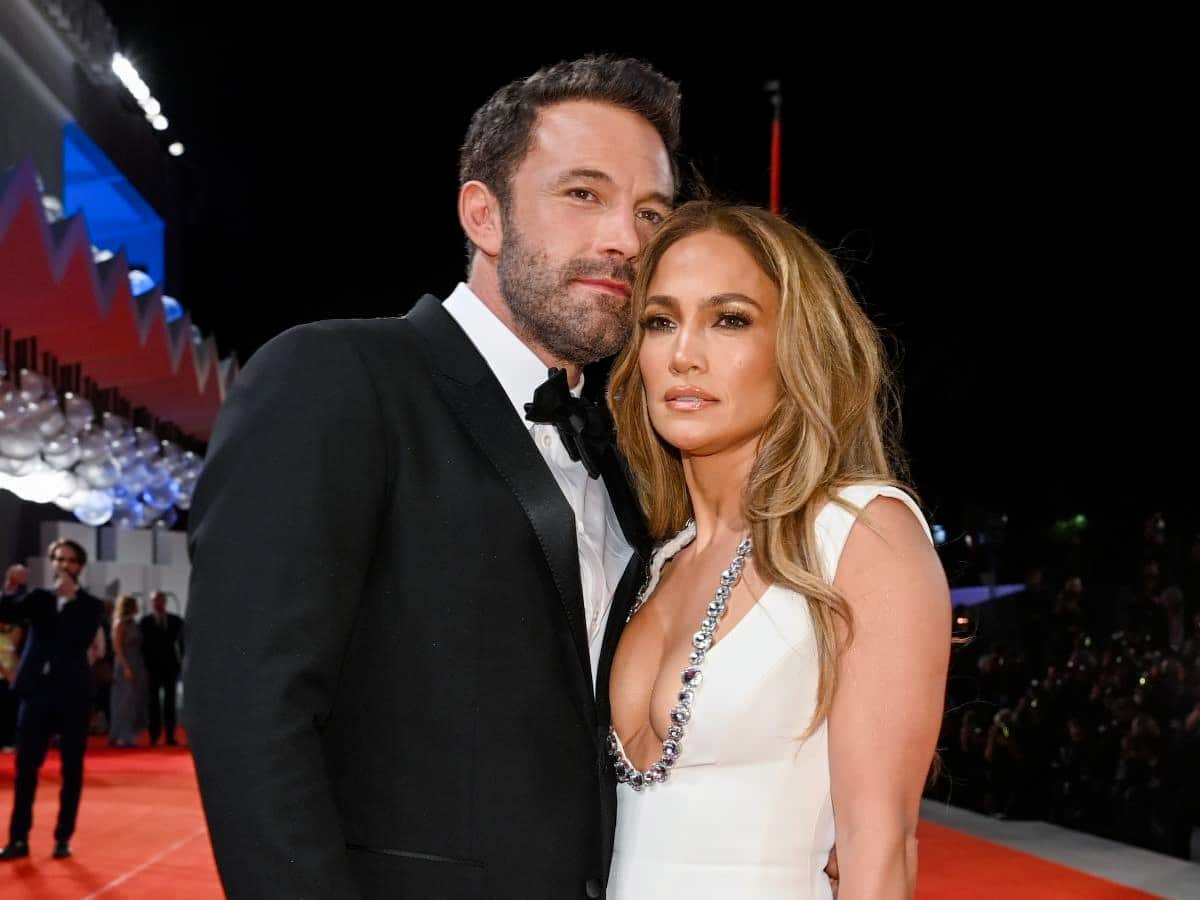 47. Benifer
Embody arguably the hottest couple's costume this year by becoming Benifer. With so many pictures and plenty of iconic fashion moments to recreate of the iconic couple you really are spoiled for choice. Why not give their 2003 Street Style moment a try this year, all you need is a white tank top and jeans for J-Lo and a white button-down and khakis for Ben.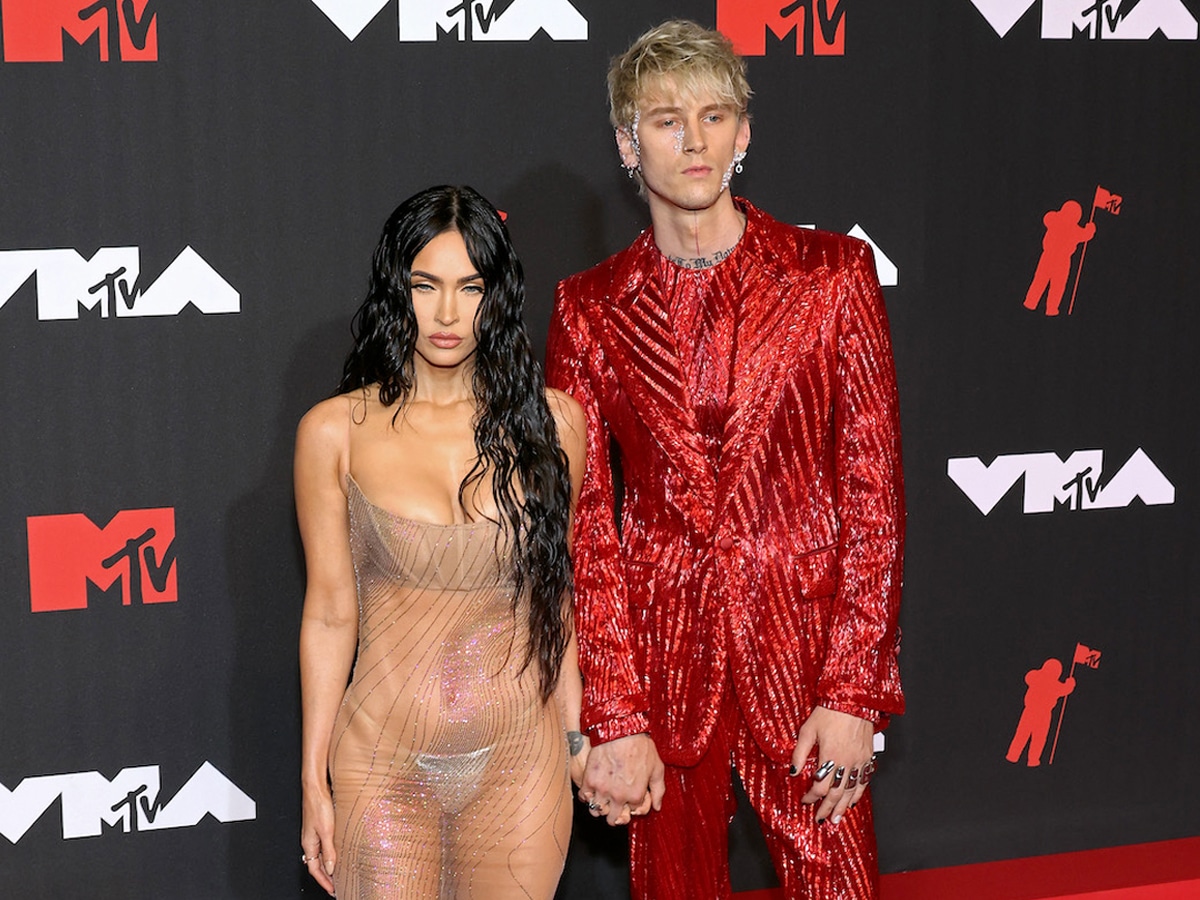 48. Megan Fox and Machine Gun Kelly
Arguably this year's power couple, we have seen this pair all over our social and on our screens. Make a statement and have some fun this year by becoming MGK and Megan Fox, although there are many outfits to recreate most outfits are pretty straightforward as both tend to pick simple, sexy statement pieces. Give there iHeart Radio Music Awards look a go this year. To capture this power couple's vibe you'll need a pink satin jumpsuit for Megan Fox and for MGK you'll need a two-piece silver suit and a white turtle neck.
General FAQs
What are some good pop-culture Halloween costumes for 2021?
This year we were treated to a large number of memorable pop-culture moments, the best moments to recreate this Halloween is Kim K's Met Gala look, Nicki's cousin's friend in Trinidad and finally the Free Britney movement.
What are some Halloween costume ideas for couples?
There's plenty of choices when it comes to couples costumes, however, our favourites include Benifer, MGK and Megan Fox and why not give old married couple a try.
What Halloween costumes can I make at home?
For those looking for last-minute DIY costumes, you're in luck. Some easy costumes to make from home this year is the punny Cereal Killer costume, Men in black, James bond or give an NFT costume a try.