These Dead Celebrities Made More Money Than You This Year
Despite what you may have thought, apparently being dead doesn't stop you from making some serious cash. According to Forbes, which just released its annual list of the highest-paid dead celebrities, the hit-makers and household names responsible for some of the biggest releases in human history are continuing to rake in the posthumous pay-cheques at an eye-watering rate. In fact, if the figures are to be believed, Forbes's richest dead celebrities managed to earn just shy of USD$1 billion, all without ever taking a breath. Not a bad effort, if you can swing it.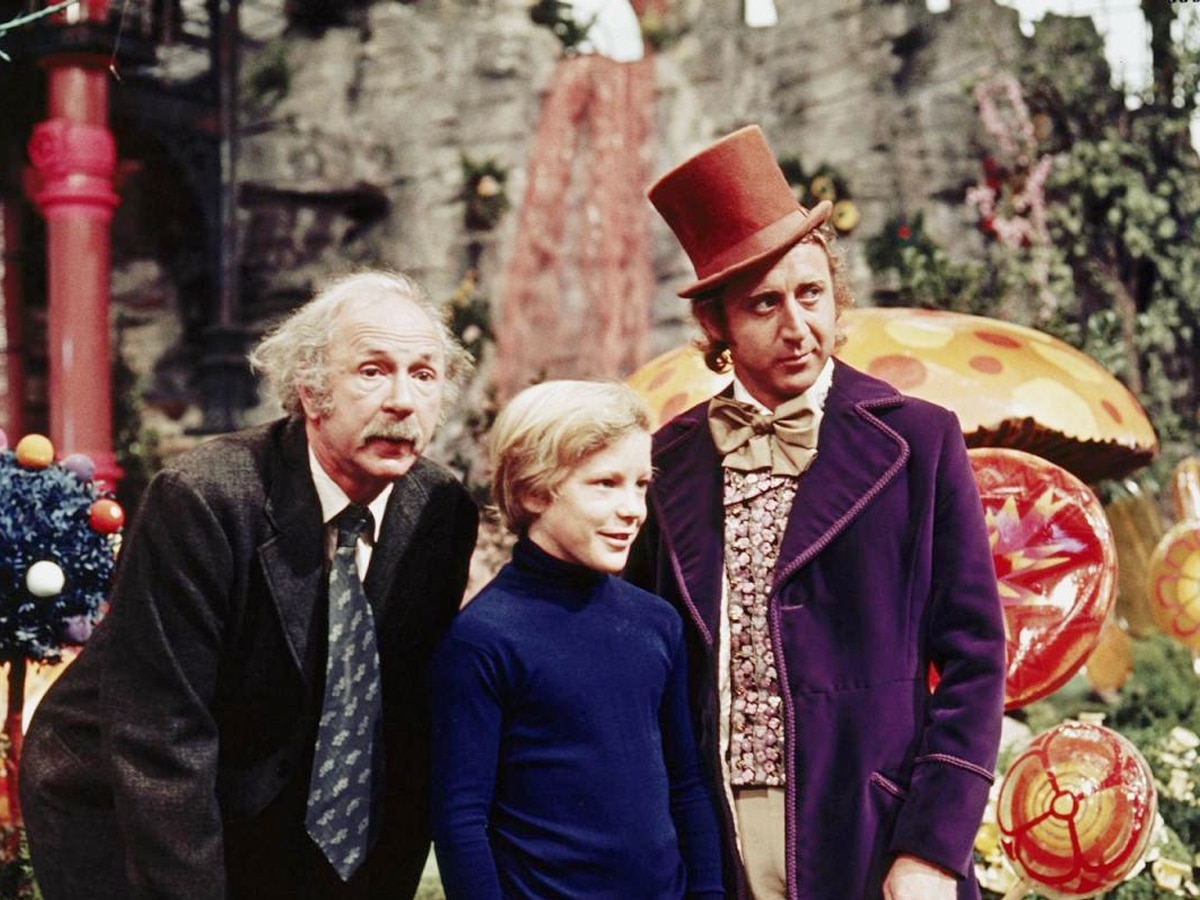 Six-Figures Under
For years, the obsession with those who have come and gone has fuelled an impressive economy for those without a pulse, particularly the King of Pop. For the past eight years, Michael Jackson has dominated the highest-paid dead celebrities list, but for the first time since 2013, someone else stole his thunder. Children's author Roald Dahl managed to jump up the list, securing a whopping USD$513 Million, thanks to a lucrative new deal with Netflix.
When the partnership was announced in September, it was a major shock, but as the dust settled, fans began to see the bigger picture. Luke Kelly, managing director of RDSC and Roald Dahl's grandson confirmed the partnership was destined for big things.
"This acquisition builds on the partnership we started three years ago to create a slate of animated TV series. For example, Academy Award winning filmmaker Taika Waititi and Academy Award nominee Phil Johnston are now hard at work on a series based on the world of Charlie and the Chocolate Factory. In addition, we're working with Sony and Working Title on an adaptation of Matilda The Musical," Kelly said. "These projects opened our eyes to a much more ambitious venture – the creation of a unique universe across animated and live action films and TV, publishing, games, immersive experiences, live theatre, consumer products and more. Roald Dahl's books have been translated into 63 languages and sold more than 300 million copies worldwide, with characters like Matilda, The BFG, Fantastic Mr. Fox, Willy Wonka and The Twits delighting generations of children and adults. These stories and their messages of the power and possibility of young people have never felt more pertinent."
The monumental figure comes 31 years after Dahl died of cancer at age 74, skyrocketing him up the rich list and landing him first place, but the children's author wasn't the only one to better MJ this year. While Prince claimed second spot in Forbes' list, with USD$120 million worth of earnings in 2021, thanks to a deal his siblings made to sell an estimated 43% of the late singer's estate, Kobe Bryant actually made more. According to CBS, the late basketballer's estate will be paid $400 million after Coca-Cola opted to buy full control of his energy drink brand BodyArmor. From there, the rest of the highest-paid dead celebrities is a who's who of the music industry, with royalties lining the pockets of those who have no use for them anymore.
Highest-Paid Dead Celebrities 2021
Roald Dahl may have secured the top spot in this year's highest-paid dead celebrities list, but there were many fan favourites who also scored big. Here is a list of the 14 highest-paid dead celebrities for 2021, as outlined by Forbes.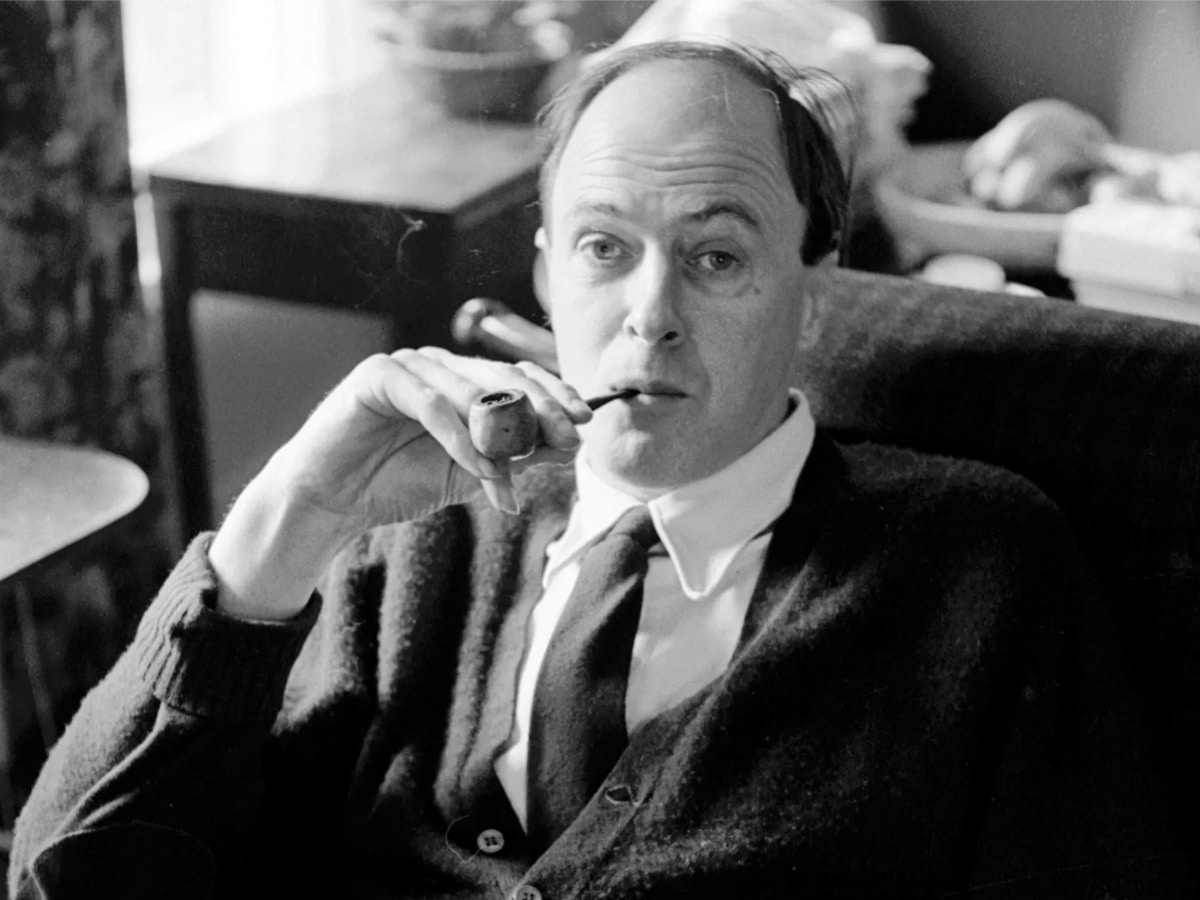 1. Roald Dahl – USD$513 Million
As Forbes aptly noted, the children's author finally got his golden ticket. Dahl's deal with Netflix saw the entire library acquired outright, meaning the streamer now has total control of all the master creator's works. Considering they have sold more than 300 million books and spawned blockbuster films, that's huge news, and with initial plans suggesting Roald Dahl video games are on the way, dropping USD$684 million for the Roald Dahl Story Company might prove to be a drop in the ocean for Netflix.
Source of Income: Authorship, film
Born: 13 September 1916, Llandaff, Cardiff, United Kingdom
Died: 23 November 1990, Oxford, United Kingdom
Spouse: Felicity d'Abreu Crosland (m. 1983–1990), Patricia Neal (m. 1953–1983)
Children: Olivia Dahl, Tessa Dahl, Theo Matthew Dahl, Ophelia Dahl, Lucy Dahl
Siblings: Astri Dahl, Else Dahl, Alfhild Dahl, Asta Dahl, Louis Dahl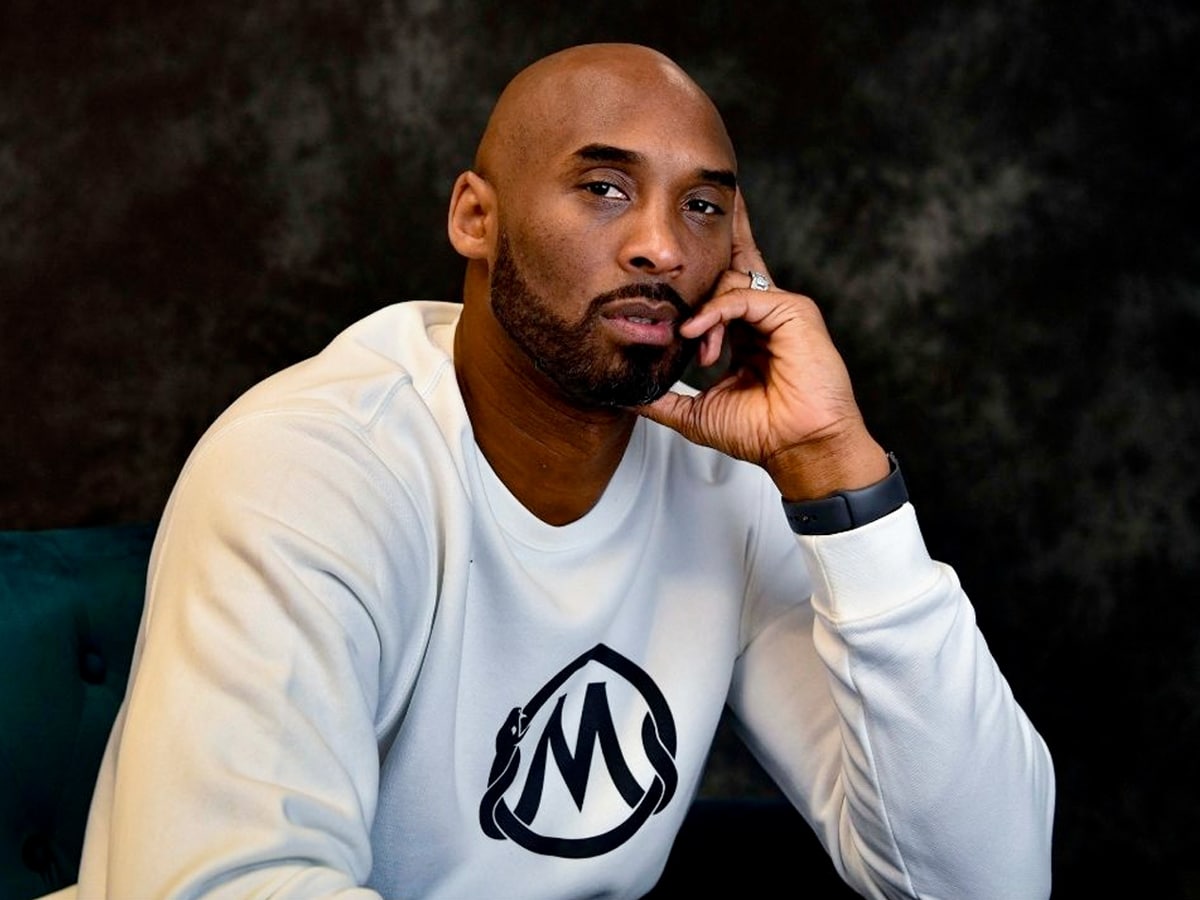 2. Kobe Bryant – USD$400 Million
The late NBA superstar may not have appeared on Forbes' list, but that's only because this deal is still emerging. New reports are suggesting that Coca-Cola is in line to take full control of the energy drink brand BodyArmor. Back in 2014, Bryant invested USD$8 million in the Gatorade rival, which Coca-Cola joined in 2018 with a 15% stake. With reports that the beverage brand is forking out a further USD$5.6 billion for the remaining 85%, Kobe Bryant's estate looks set to earn a monster USD$400 million as a result.
Source of Income: FMCG
Born: 23 August 1978, Philadelphia, Pennsylvania, United States
Died: 26 January 2020, Calabasas, California, United States
Height: 1.98 m
Spouse: Vanessa Bryant (m. 2001–2020)
Children: Gianna Maria-Onore Bryant, Natalia Diamante Bryant, Bianka Bella Bryant, Capri Kobe Bryant
Number: 24 (Los Angeles Lakers / Shooting guard, Small forward), 33 (Lower Merion Boy's Basketball Team)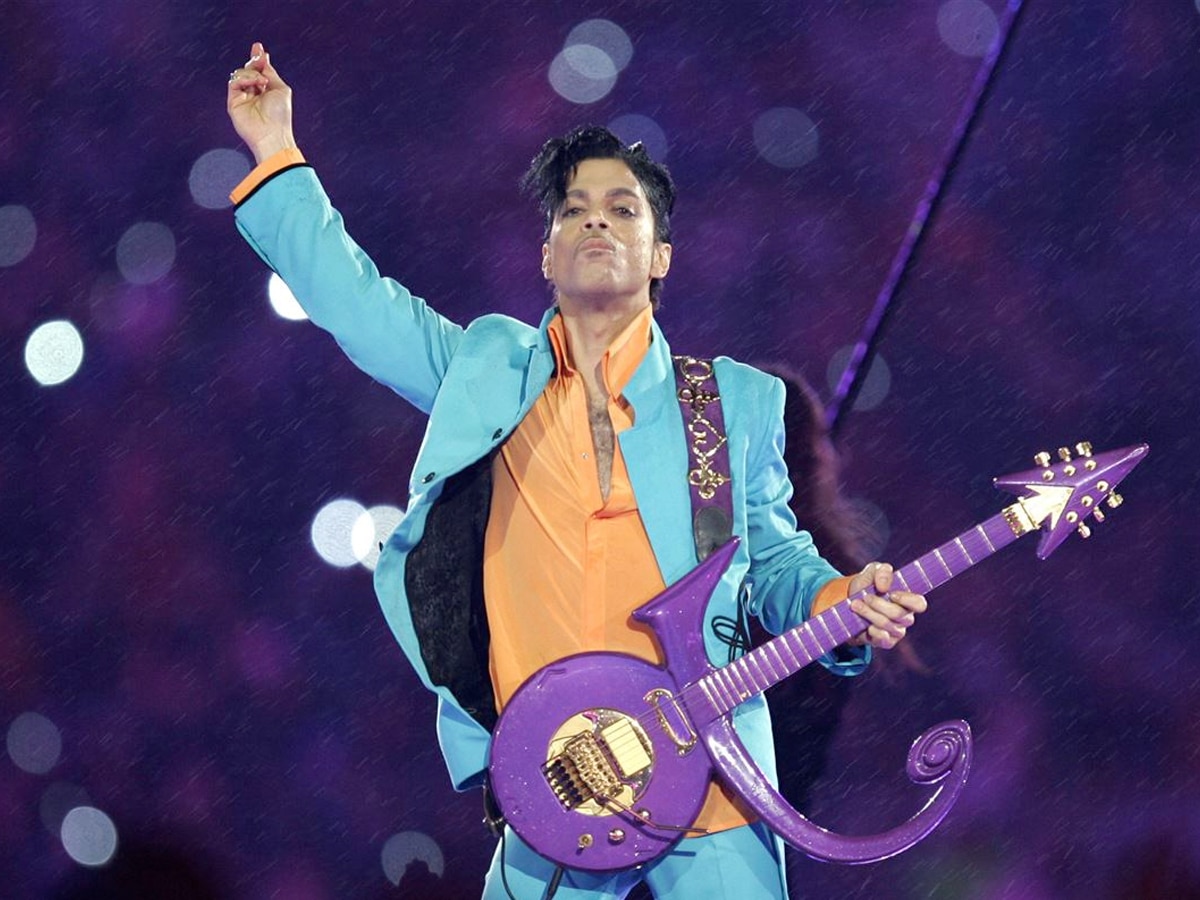 3. Prince – USD$120 Million
As outlined, the artist formerly known as Prince managed to rake in some serious money in 2021. The multi-instrumentalist, record producer and songwriter famously had an incredible back catalogue of releases, including full-scale music videos that have never seen the light of day. In fact, one estimate states that 8,000 songs never left Paisley Park, but that could all be about to change. The deal made by the executors of Prince's estate may force some of those unreleased albums into the light, meaning new Prince songs could be on the way. The sale included his entire catalogue which went to music publishing and management company Primary Wave.
Source of Income: Music
Born: 7 June 1958, Minneapolis, Minnesota, United States
Died: 21 April 2016, Paisley Park, Chanhassen, Minnesota, United States
Height: 1.6 m
Full name: Prince Rogers Nelson
Spouse: Manuela Testolini (m. 2001–2006), Mayte Garcia (m. 1996–2000)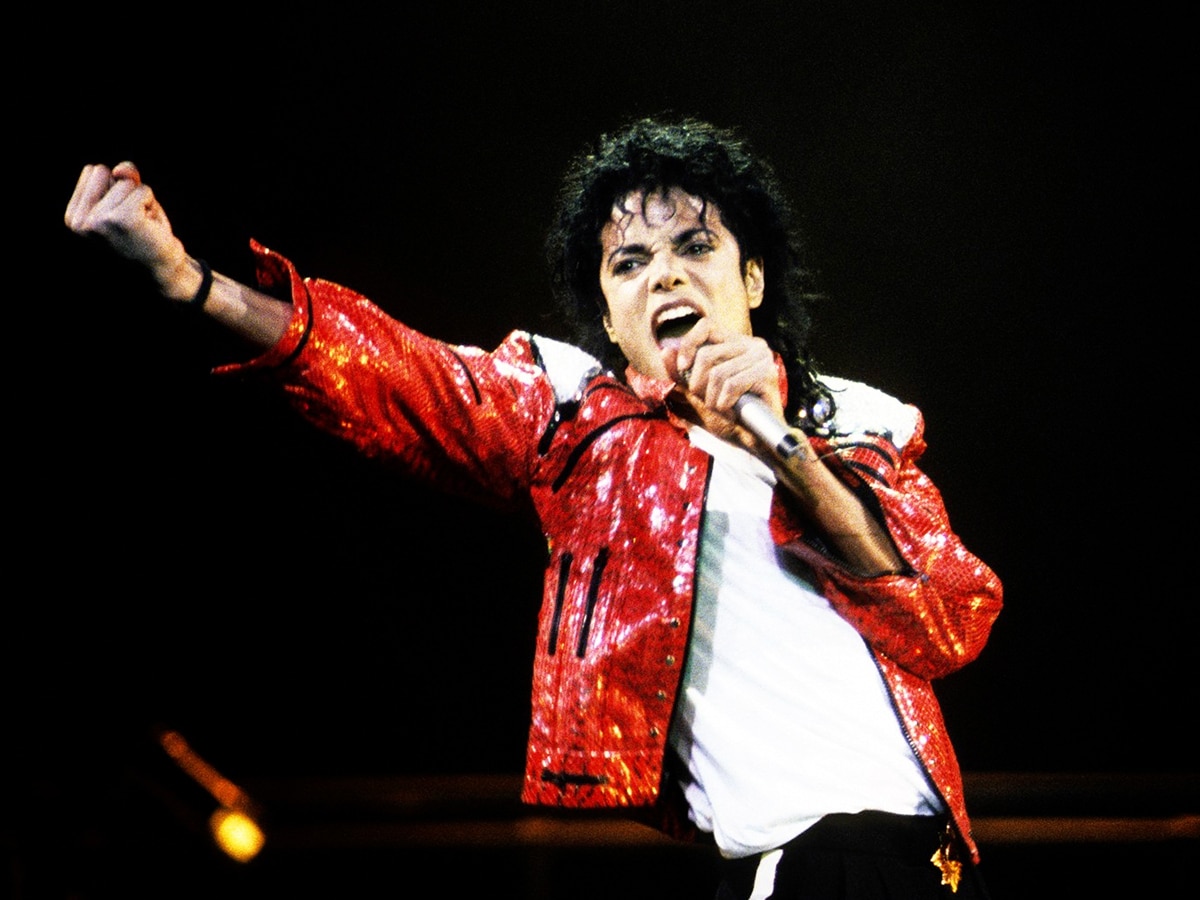 4. Michael Jackson – USD$75 Million
The man who topped the list for eight straight years was finally dethroned in 2021. Pop superstar Michael Jackson managed to net a whopping USD$75 million which Forbes revealed was due to unloading a minority piece of the catalogue he started collecting while alive.
Source of Income: Music
Children: Paris Jackson, Prince Michael Jackson II, Prince Jackson Trending
Born: 29 August 1958, Gary, Indiana, United States
Died: 25 June 2009, Holmby Hills, Los Angeles, California, United States
Spouse: Debbie Rowe (m. 1996–1999), Lisa Marie Presley (m. 1994–1996)
5. Charles Schulz – USD$40 Million
Peanuts creator Charles Schulz made another entry to the posthumous rich list in 2021. The man best-known for bringing the world Snoopy and Charlie Brown earned a whopping USD$40 million this year, thanks mainly to a new deal with Apple TV+. The streamer is set to deliver the second season of Snoopy in Space! on Friday, November 12, kicking off a new wave of Schulz creations.
Source of Income: Cartoons/Art
Born: 26 November 1922, Minneapolis, Minnesota, United States
Died: 12 February 2000, Santa Rosa, California, United States
Children: Craig Schulz, Jill Schulz, Meredith Hodges, Monte Schulz, Amy Schulz
Spouse: Jean Schulz (m. 1973–2000), Joyce Halverson (m. 1951–1972)
Grandchild: Dena Hodges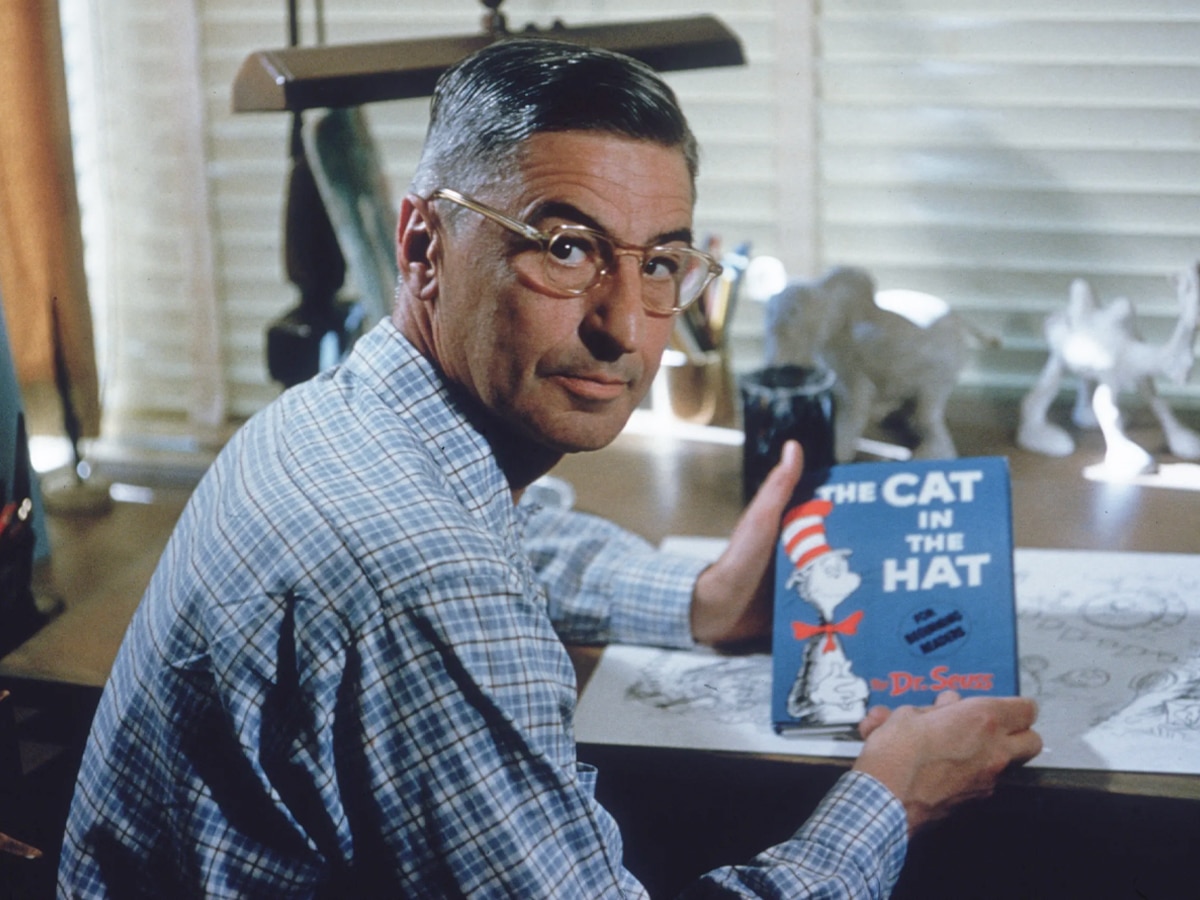 6. Dr. Seuss – USD$35 Million
While he has come under a cloud of contention in recent years, that hasn't stopped the cogs from turning on Dr Seuss' financials. The children's author sold nearly 7 million print books last year in the US alone, up from 6 million just a year ago. Like Dahl and Schulz, the big payoff has been through some careful courtship with Hollywood. Dr. Seuss Enterprises president Susan Brandt secured a deal with Netflix to create the big-budget animated series Green Eggs and Ham, with the second season set to premiere on November 5.
Source of Income: Authorship
Born: 2 March 1904, Springfield, Massachusetts, United States
Died: 24 September 1991, La Jolla, California, United States
Full name: Theodor Seuss Geisel
Spouse: Audrey Geisel (m. 1968–1991), Helen Palmer (m. 1927–1967)
Siblings: Marnie Seuss Geisel, Henrietta Geisel
7. Bing Crosby – USD$33 Million
It's been an insane money-maker from the very second that it was released, but Bing Crosby's hit White Christmas is still the gift that keeps on giving. Remarkably, 2021 marks the first time Crosby has actually made the highest-paid dead celebrities list, after his estate sold a stake in his master recordings royalties. Included in the deal was his 1,600-plus song catalogue, name and likeness, which reportedly went for around USD$30 million. Considering White Christmas was streamed 87 million times in 2020, it makes sense.
Source of Income: Music
Born: 3 May 1903, Tacoma, Washington, United States
Died: 14 October 1977, Golf La Moraleja, Alcobendas, Spain
Children: Mary Crosby, Harry Crosby, Dennis Crosby, Nathaniel Crosby, Gary Crosby, Lindsay Crosby, Phillip Crosby
Spouse: Kathryn Crosby (m. 1957–1977), Dixie Lee (m. 1930–1952)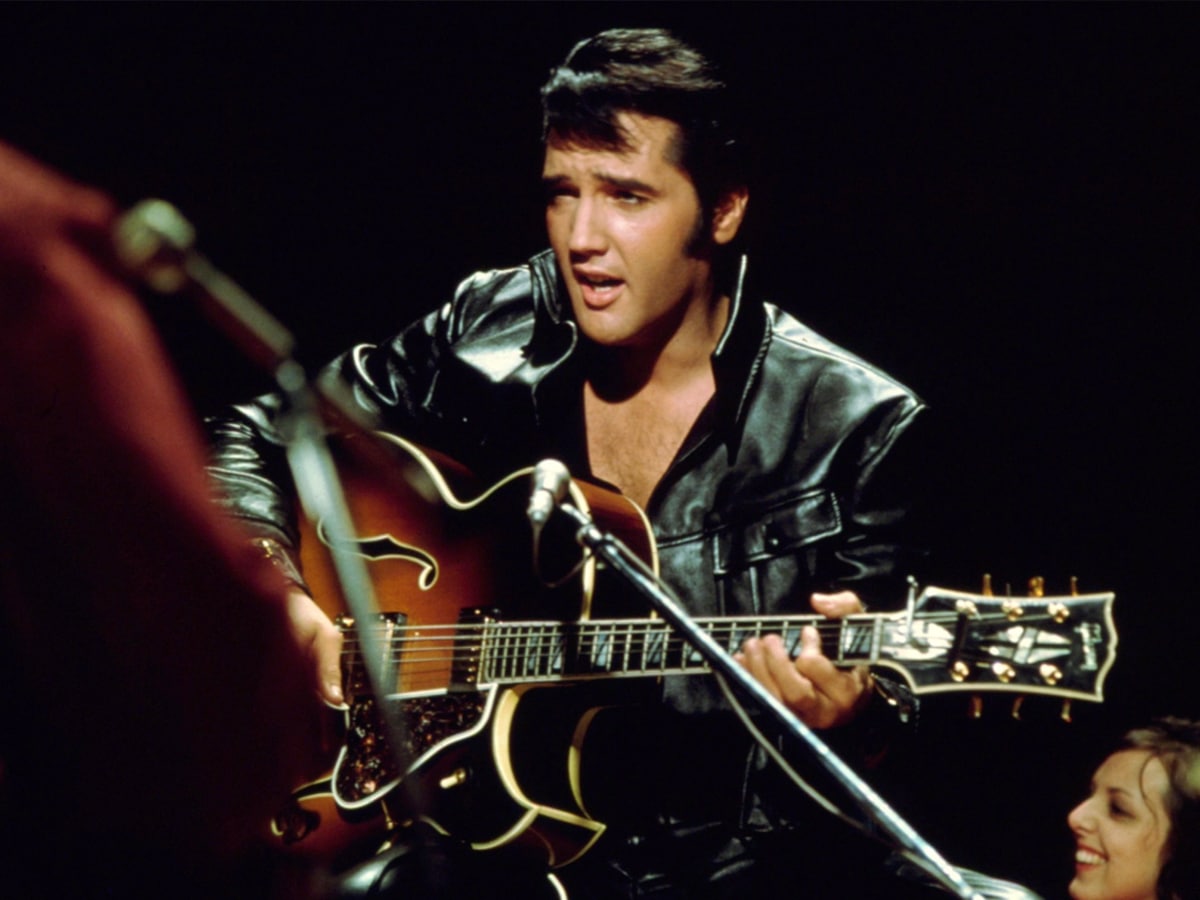 8. Elvis Presley – USD$30 Million
The King is still rocking the charts. Despite being dead for close to 40 years, Elvis Presley is still one of the most bankable celebrities of all time, a fact that was proven time and time again in 2021. New partnerships, including Cinedigm's The Elvis Presley Channel, along with a new whisky and a Netflix animated adult series called 'Agent King,' in which Elvis will "explore an alternate history where he faked his own death to fight crime with a secret government spy program" have helped to push The King's earnings way up.
Source of Income: Music
Born: 8 January 1935, Tupelo, Mississippi, United States
Died: 16 August 1977, Graceland, Memphis, Tennessee, United States
Height: 1.82 m
Spouse: Priscilla Presley (m. 1967–1973)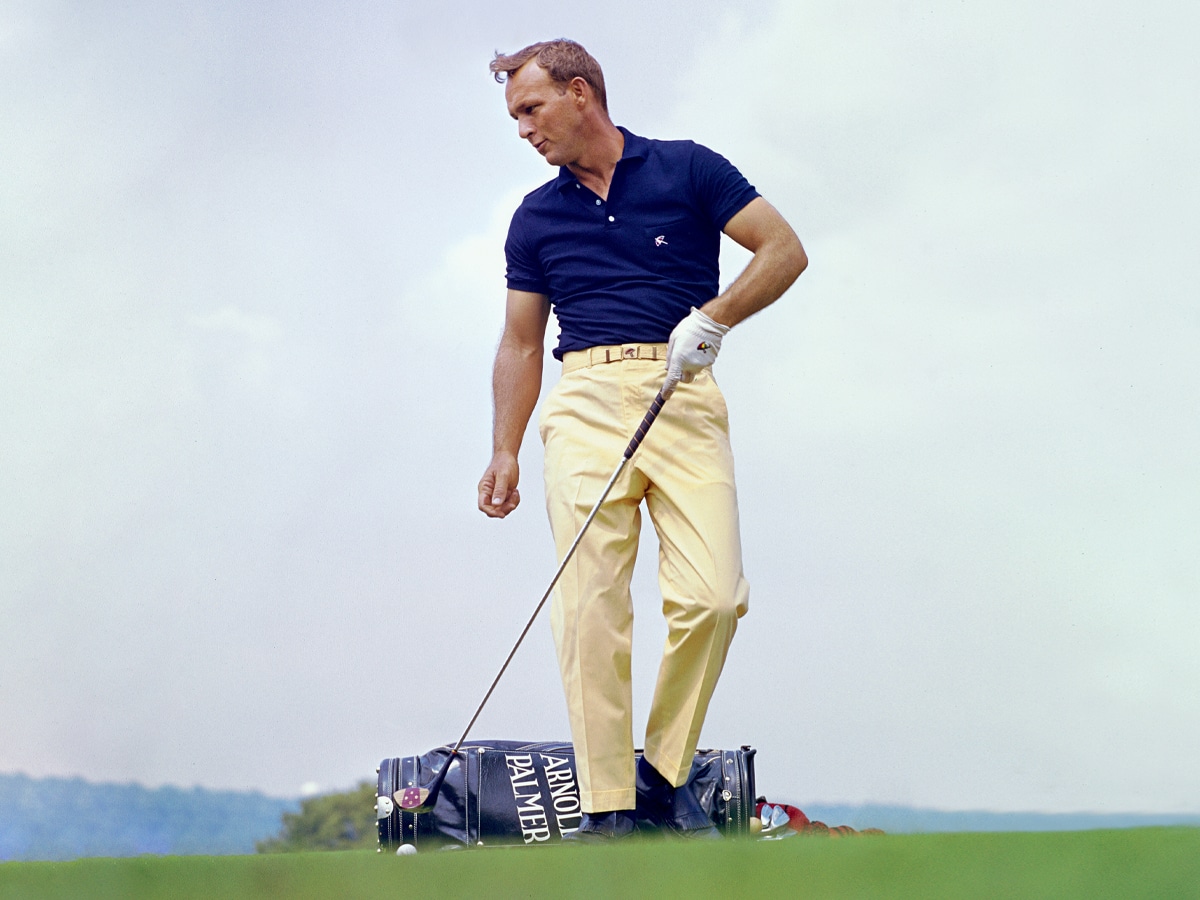 9. Arnold Palmer – USD$27 Million
The man that inspired the drink and several thousand wannabe Masters players, Arnold Palmer had a bumper year in 2021. Remarkably, his successes had nothing to do with golf. Instead, the deal Palmer signed with Arizona Beverages for his namesake lemonade-iced tea beverage managed to rake in serious dough this year, particularly after the spiked version boomed.
Source of Income: Sports, Drinks
Born: 10 September 1929, Latrobe, Pennsylvania, United States
Died: 25 September 2016, UPMC Shadyside, Pittsburgh, Pennsylvania, United States
Nickname: The King
Height: 1.78 m
Spouse: Kathleen Gawthrop (m. 2005–2016), Winifred Walzer (m. 1954–1999)
Children: Peggy Palmer, Amy Palmer
Siblings: Jerry Palmer, Lois Jean Tilley, Sandra Sarni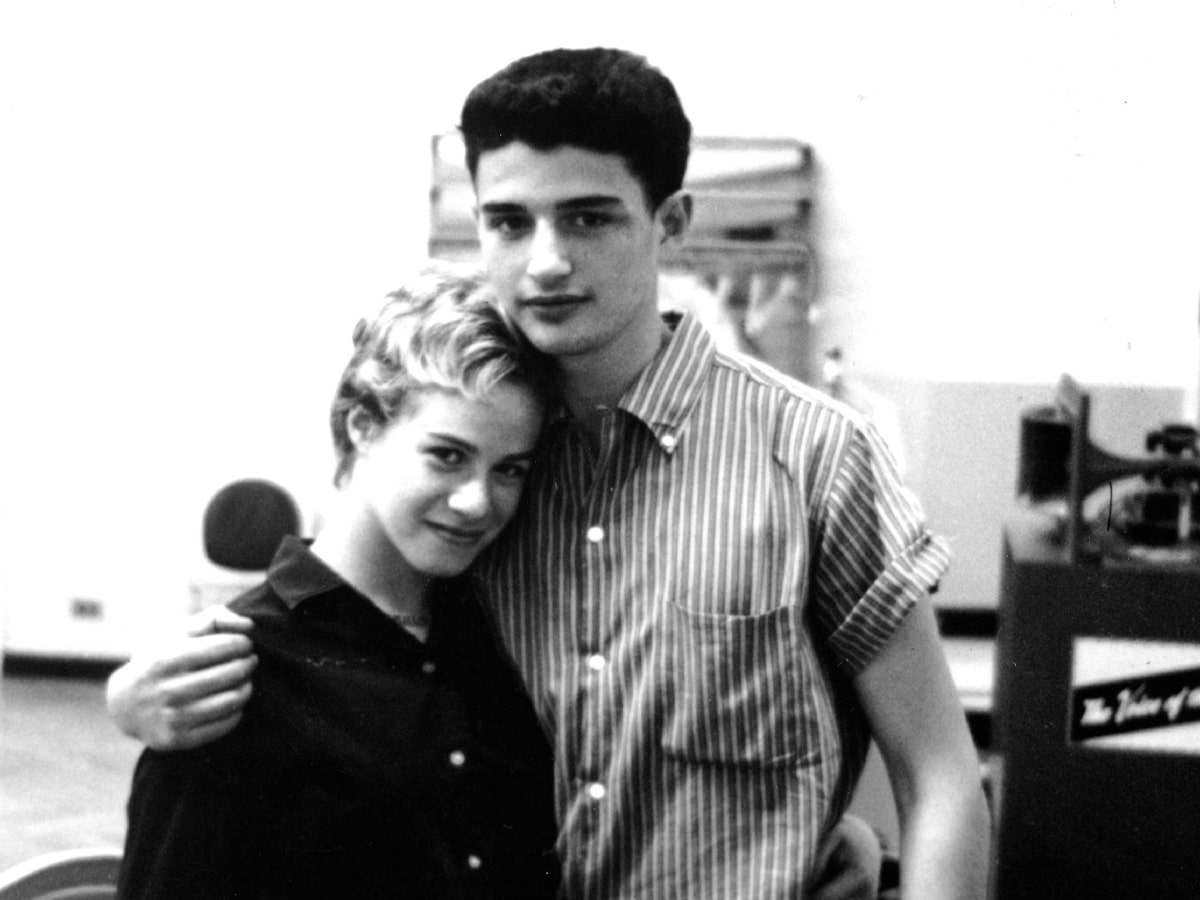 10. Gerry Goffin – USD$23 Million
When you write over 50 Top 40 hits, you're a shoo-in for some earnings, and Gerry Goffin is proof. The long-time Carole King collaborator, not to mention husband, wrote hits for big-name bands like The Shirelles, The Drifters, Bobby Vee and Steve Lawrence in his early years. In 2021, however, Primary Wave's purchase of a stake in his catalogue for about USD$20 million was the main contributor.
Source of Income: Music
Born: 11 February 1939, Brooklyn, New York, United States
Died: 19 June 2014, Los Angeles, California, United States
Spouse: Carole King (m. 1959–1969)
Children: Louise Goffin, Sherry Goffin, Dawn Reavis
Albums: It Ain't Exactly Entertainment, Back Room Blood
Grandchild: Kayla Brianna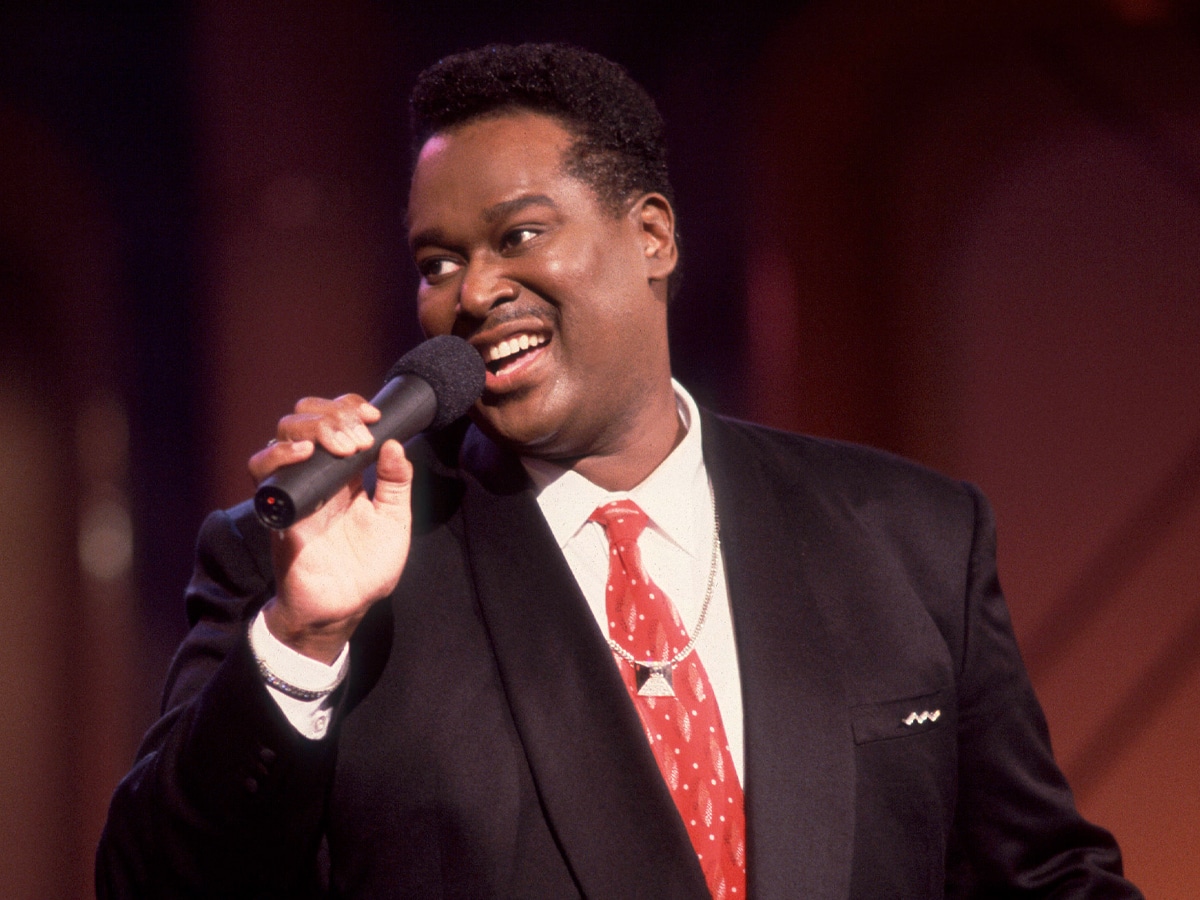 11. Luther Vandross – USD$21 Million
The first entry to the rich but dead list for Luther Vandross comes at an interesting time. Like Goffin, Vandross earned his money in 2021 thanks to a deal with Primary Wave that closed earlier this week. According to Forbes, Vandross' estate nabbed around USD$20 million for a stake of his publishing and master recording income streams. Considering he sold 40 million records worldwide over his 30-year career, that's a bargain.
Source of Income: Music
Born: 20 April 1951, New York, New York, United States
Died: 1 July 2005, Edison, New Jersey, United States
Date of burial: 8 July 2005
Siblings: Ann D. Sanders, Charles Anthony Vandross, Patricia Vandross
12. Bob Marley – $16 Million
It's hard to venture anywhere without seeing Bob Marley's face plastered on some form of T-shirt, turntable or flag, but it does pay off. The estate of the late reggae singer has been quietly securing income for years now, thanks to lucrative licencing deals, however, a new agreement with Silo Wellness Inc. pushed him up the list. The psychedelics brand is developing a mushroom product line called Marley One.
Source of Income: Music
Born: 6 February 1945, Nine Mile, Jamaica
Died: 11 May 1981, Jackson Memorial Hospital, Miami, Florida, United States
Spouse: Rita Marley (m. 1966–1981)
Children: Ziggy Marley, Damian Marley, Rohan Marley, MORE
Parents: Norval Marley, Cedella Booker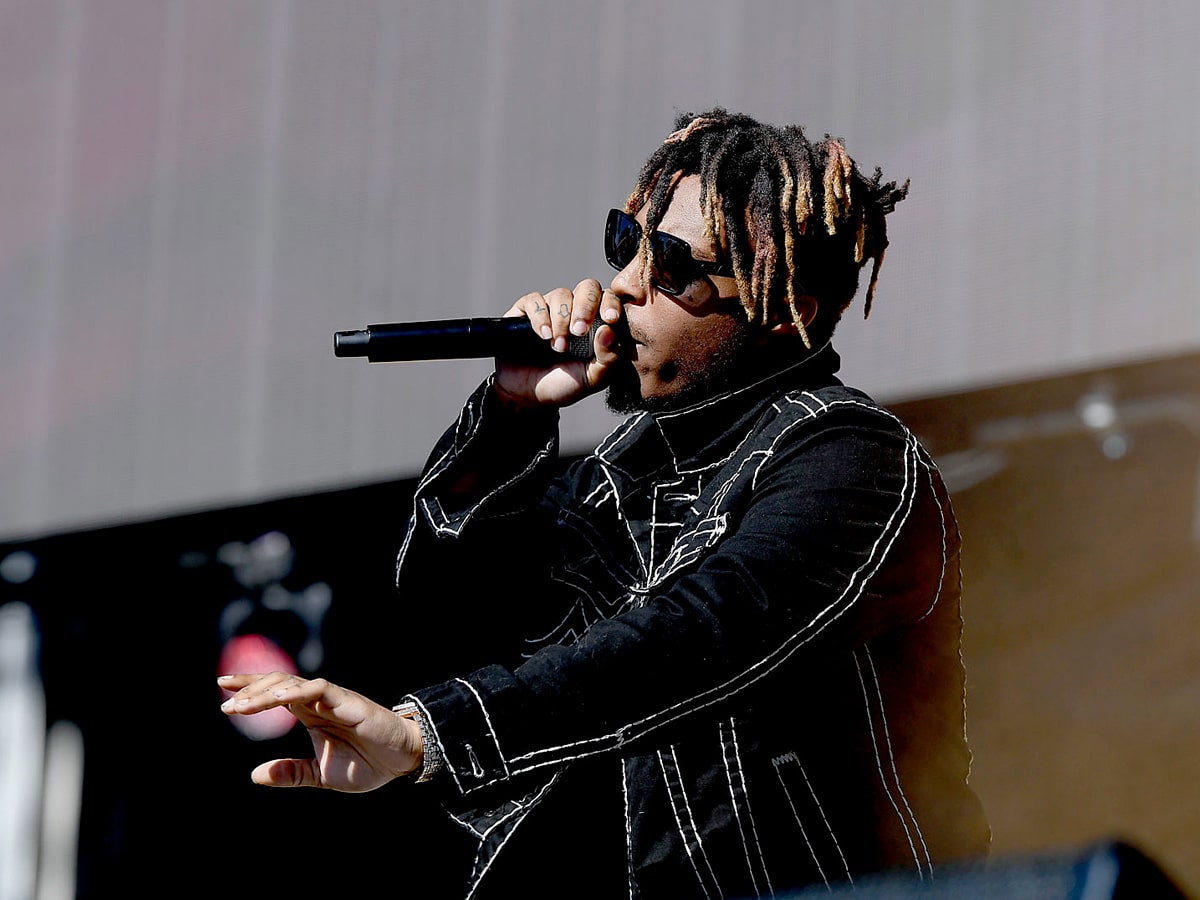 13. Juice Wrld – USD$15 Million
The youngest entrant on the list, Juice Wrld sadly passed in 2019 from an accidental overdose. In the 18 months that have passed, the musician's star has continued to rise, nabbing 5.6 billion US streams, a major contributor to his earnings. Further to this, an anniversary edition of his sophomore album Goodbye & Good Riddance is set to land in may with a new documentary premiering at AFI Fest in December.
Source of Income: Music
Born: 2 December 1998, Chicago, Illinois, United States
Died: 8 December 2019, Oak Lawn, Illinois, United States
Full name: Jarad Anthony Higgins
Resting place: Homewood Memorial Gardens; Homewood, Illinois, U.S
Parents: Carmella Wallace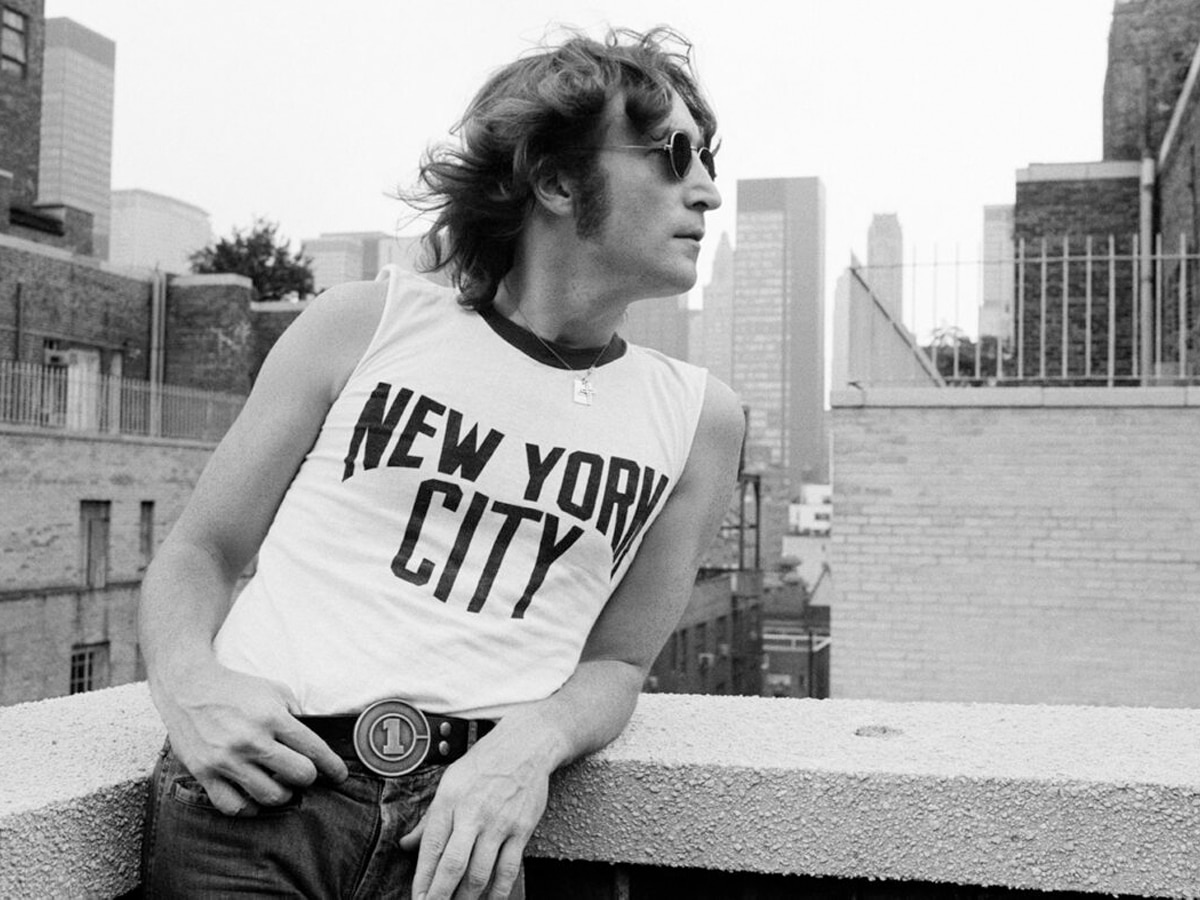 14. John Lennon – USD$12 Million
Despite an unreleased tape recently going to auction, selling for USD$58,300, John Lennon's earnings this year are decidedly bulkier. To celebrate the 50th anniversary of his classic Imagine, buildings in New York and London were emblazoned with his lyrics, opening up a new generation to the wonders of the former Beatle.
Source of Income: Music
Born: 9 October 1940, Liverpool, United Kingdom
Height: 1.79 m
Assassinated: 8 December 1980, The Dakota, New York, United States
Spouse: Yoko Ono (m. 1969–1980), Cynthia Lennon (m. 1962–1968)
Children: Sean Lennon, Julian Lennon
General FAQs
How much does Michael Jackson make after death?
According to Forbes, Michael Jackson earned around USD$75 million in 2021, more than 12 years after his passing.
How much does Elvis estate make a year?
Despite being dead for almost 40 years, the estate of Elvis Presley continues to make money. In 2021, Forbes estimated The King earned a whopping USD$30 million.
How much is Prince worth?
In 2021, the IRS determined that Prince's estate is worth USD$163.2 million. This is an addition to the USD$120 million the late singer earned in the same calendar year.