The Real-Life 'Wolf of Wall Street' Once Made $22 Million in 10 Seconds
Turns out you really can deal with your problems by becoming rich. Jordan Belfort, the disgraced real-life banker who became The Wolf of Wall Street has revealed just how much money he was making at the peak of his powers. Spoiler alert: it's a sh*tload. Taking to TikTok, the financial expert turned motivational speaker divulged some interesting information about his past activities. Answering burning questions from fans, Belfort was asked what was the most money he made in one day. His answer was shocking.
You'll also like:
Jordan Belfort Goes Full 'Wolf of Wall Street' on the GameStop Saga
INTERVIEW: Giancarlo Esposito, the Most Feared Man in Hollywood
Jon Bernthal's 'Punisher' Workout & Diet Plan
"Most money ever made in one day? 22 million dollars made it in 10 seconds, but it was planned out meticulously beforehand," the 59-year-old said, before adding "Sun Tzu, remember that… every battle's won before it's ever fought. Remember."
While Belfort failed to elaborate on what exactly the deal was, it certainly isn't out of the realm of possibility. As a stockbroker, Belfort's income was heavily reliant on major deals coming through and based on the small time frame, it would have to equate to one major deal. As depicted in both his book and the Leonardo DiCaprio-led biopic based on his life, Belfort's Stratton Oakmont was responsible for major deals such as the initial public offering for footwear company Steve Madden, just one of the over USD$1 billion worth of stock issues the company was involved in.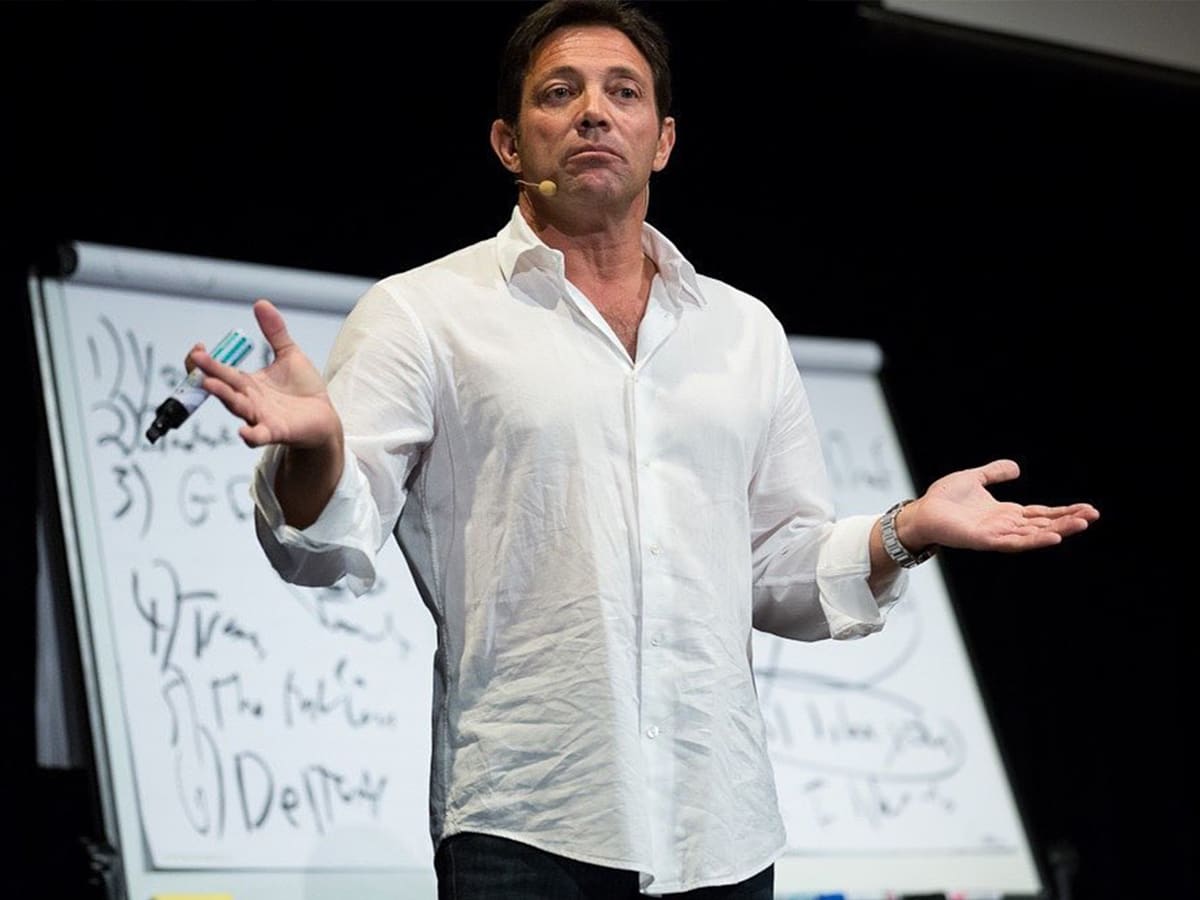 Obviously, it wasn't all above-board and as we know, Belfort wound up serving 22 months in jail for securities fraud related to the brokerage firm, alongside the hefty restitution payment of USD$110 million. Since then, Belfort has made the move into motivational speaking, including a tour of live seminars in Australia entitled "The Truth Behind His Success", but more recently, The Wolf has taken social media by storm.
As an early TikTok adopter, Belfort has managed to make a serious splash amongst a younger audience, notching up 3.2 million followers on the platform. As a regular segment, the former banker explains myths, inaccuracies and sordid details from his life, his book and the Martin Scorsese-directed film, even going so far as to reveal the most money he ever spent in one night.
"Most I ever spent at a party? $2 million in one night. It was my bachelor party, it was insane 1991 – at the Mirage," he said in a separate TikTok video. "Plus millions more to pay because we wrecked the place, we literally destroyed the place and people are still missing to this day from that party."
Weird flex, but ok.
You'll also like:
Jordan Belfort Goes Full 'Wolf of Wall Street' on the GameStop Saga
INTERVIEW: Giancarlo Esposito, the Most Feared Man in Hollywood
Jon Bernthal's 'Punisher' Workout & Diet Plan