50 Best Sex Games to Play With Your Significant Other
Everyone loves a game from time to time, so why should the bedroom be any different? Whether you're still in the honeymoon stage or if you've been happily married for years, we have no doubt spicing up your sex life with some sex games will provide plenty of good times. Sex games are the perfect way to add a bit of fun, newness or just mix things up in the bedroom. If you don't know where to start, you're not alone! Here are the best sex games to play with your significant other.
You'll also like:
10 Top Sex Trends for 2022
The We-Vibe Bond is a Wearable Sex Toy For Men That Acts Like a Smartwatch for Your Penis
The World's Most Dangerous Sex Position Has Been Revealed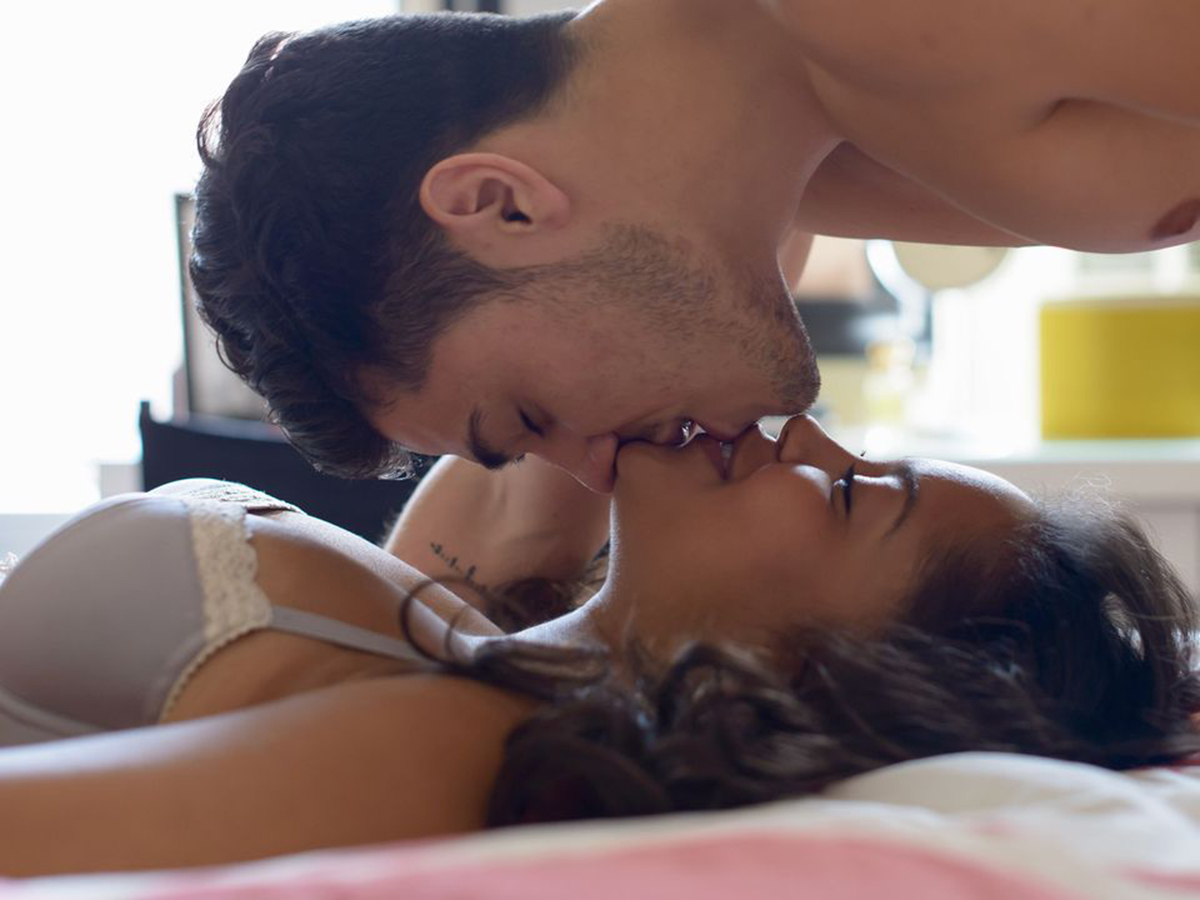 1. The Mirror Game
This game does not involve an actual mirror, but instead, you mirror your partner. As one of you begins to touch, kiss, and lick different areas of the other's body, the other person has to do the same in return. This is also a great way to show your partner where you like being touched and kissed, in a sexy way!
2. Bake a Cake, Well, Kind Of
Bake a cake, but make it sexy! Grab your partner and get everything you need to make a delicious, sweet cake. Make it sexy by getting out the lingerie, playing sexy music and lighting candles. You may find that you won't actually get to the baking part!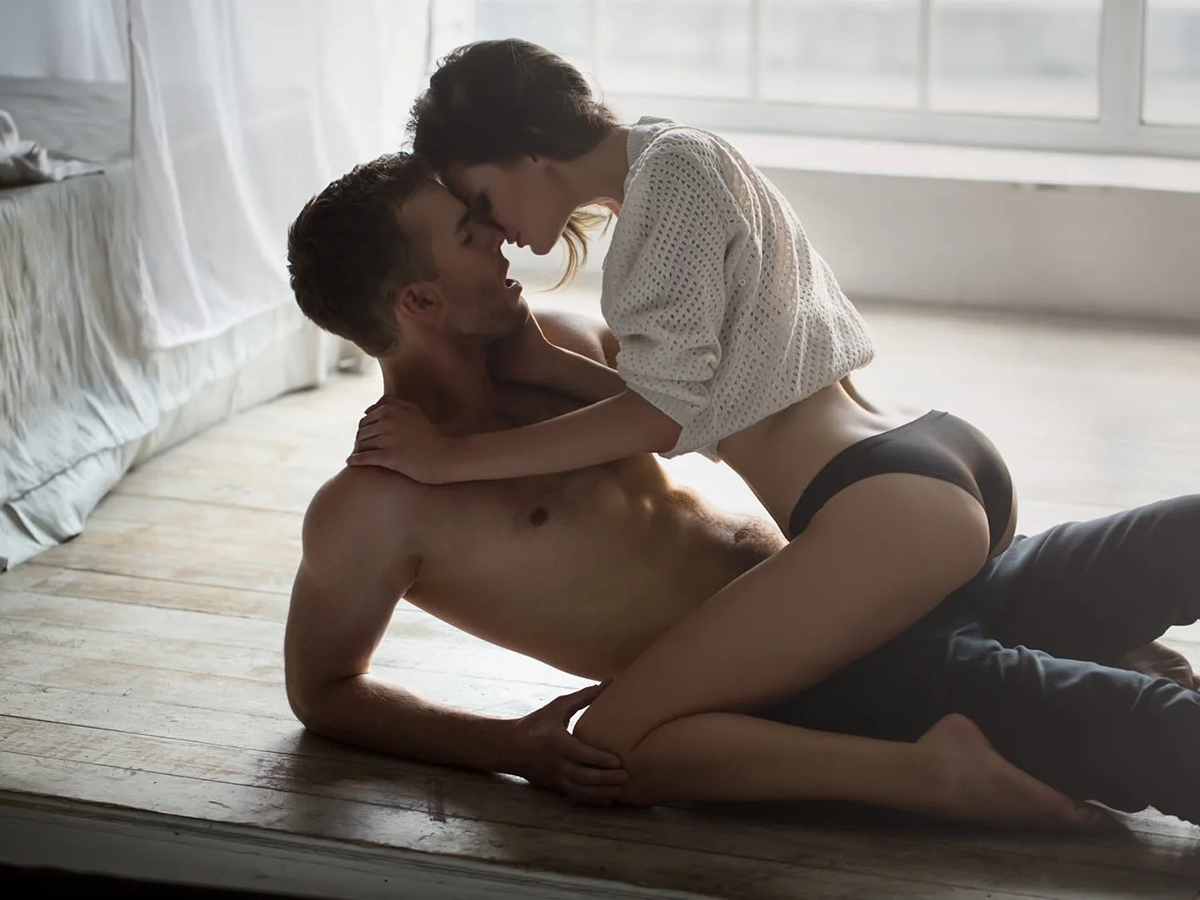 3. To the Brink
To the brink, one of the best sex games to strengthen your sexual connection with your partner is exactly as the name suggests- doing everything else with your partner, without going as far as penetration. You will discover that sex is so much more than just penetration, and you may find some new favourite sensations and positions.
4. Truth or Dare (but, mostly dare)
Everyone knows the classic game truth or dare, but who would've thought the iconic game could be reimagined in a fun, sexual way? The dares are what make the game fun- you can dare your partner to do anything you desire, like daring them to talk dirty to you or send you nudes while at work!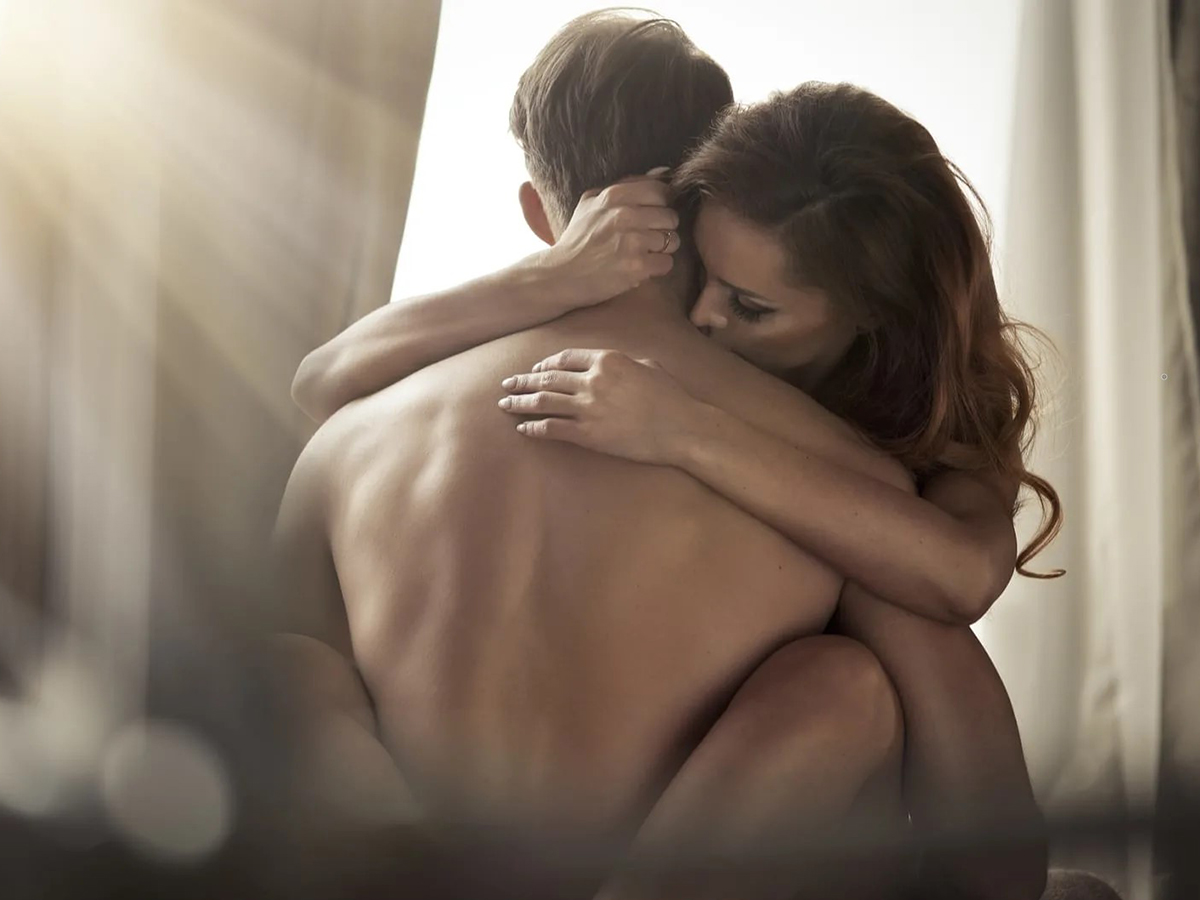 5. The Position Challenge
Finding a new position you and your significant other love is one of the best parts of sex. The position challenge is something to try to help get you there. Have a look at some of the craziest sex positions and try and fit as many in a single-sex session- who knows what you'll discover! Remember, there should be no shame in experimenting and trying something out of the box!
6. Intersections
Intersections is one of the best sex games involving a type of sex position. The game involves trying out the intersection sex position, which involves you and your partner both lying on your sides. The female will need to lie with their head at the top of the bed and her feet at the end of the bed, while the man lies across the bed. The woman will need to open her legs so that the man can lie down on top of the lower leg and then penetrate.
---
Featured Video from Man of Many
---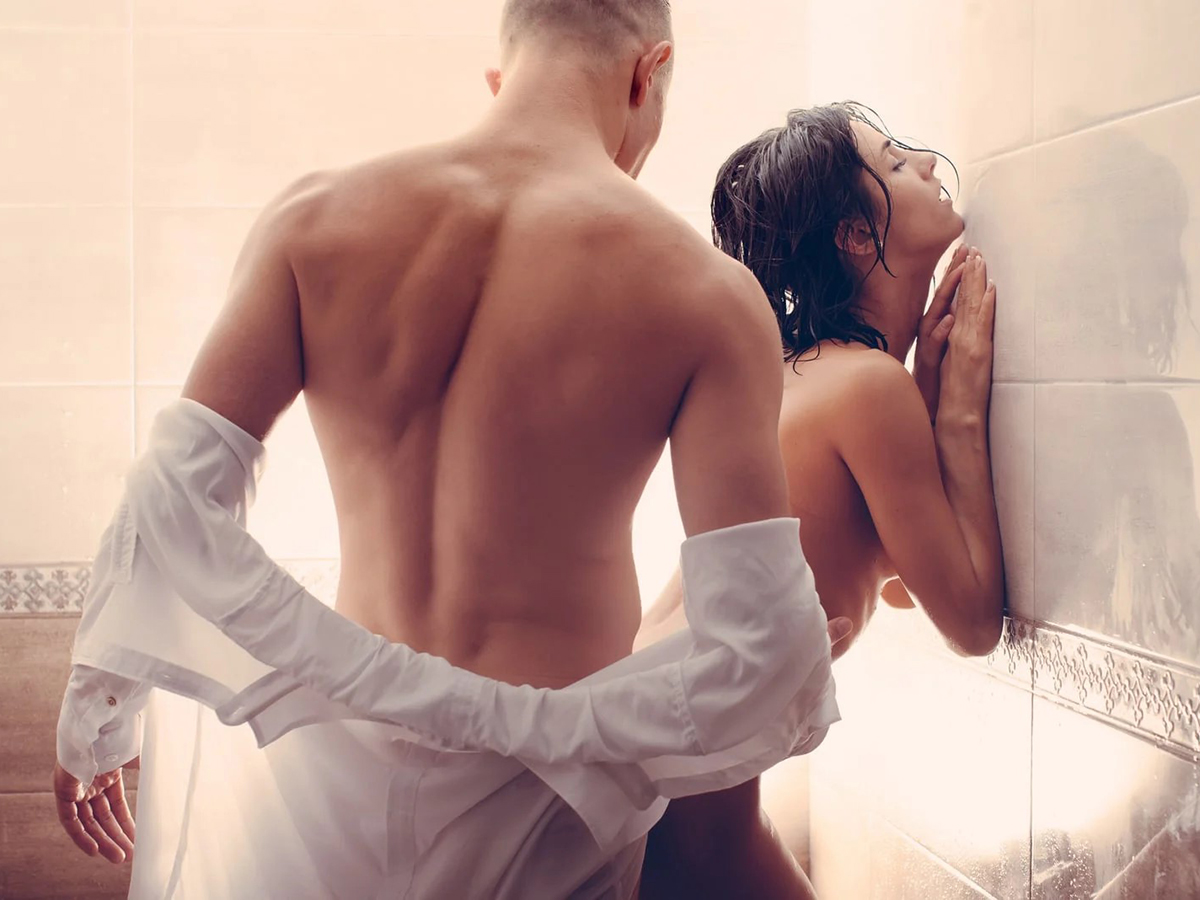 7. Get Out of the Bedroom
Ever thought about having sex somewhere different? Trying out a new location can inject just the right amount of spice into your sex life, in an easy and fun way. Consider having sex somewhere else in the house, in the car, or a private outdoors location if you're feeling extra naughty!
8. Yes, No, Maybe So
You never know what's on and off the cards when it comes to playtime with your partner, and this game is a great way to find out. You can play this game in and out of the bedroom- simply suggest new positions, kinks and fetishes and get ready to experiment!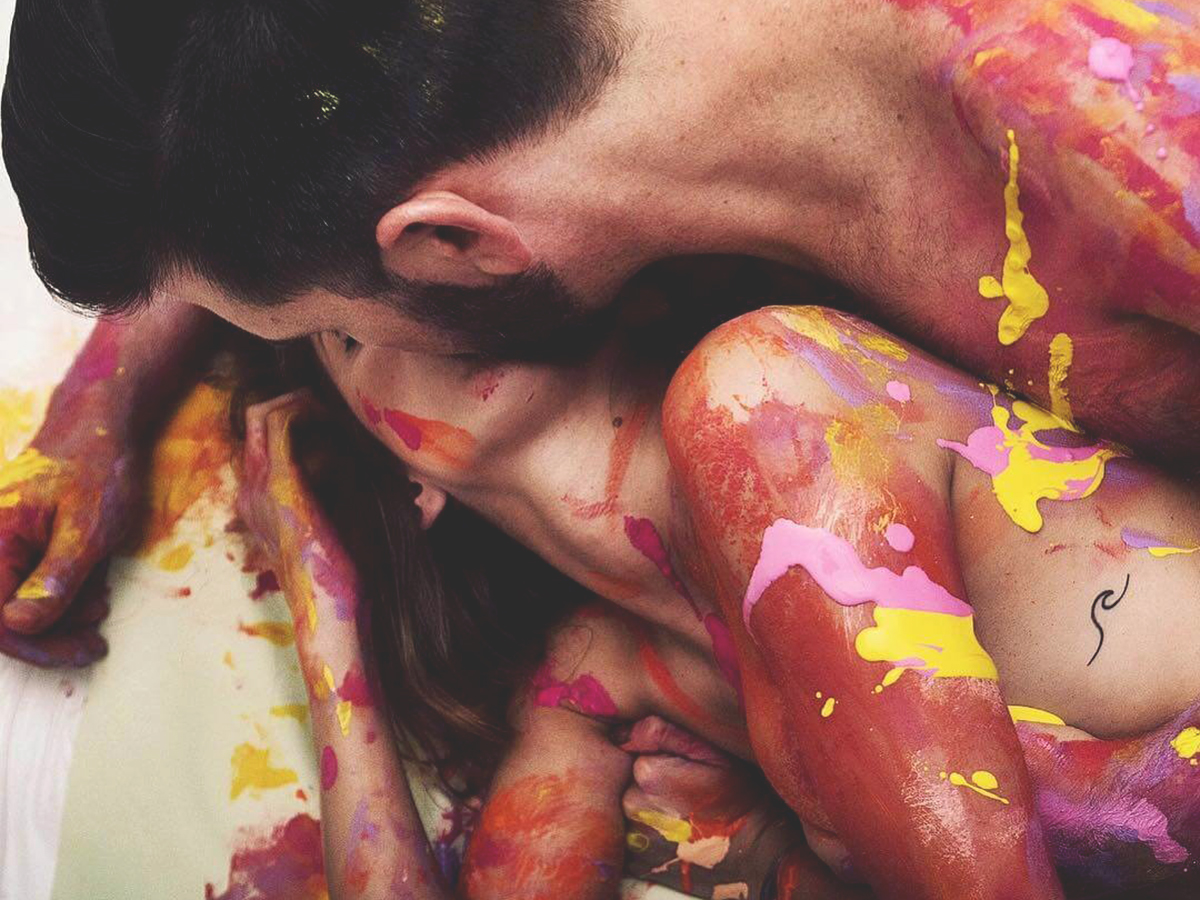 9. You're an Artist Now
Try your hand at some body art, but make it sexy with this fun and raunchy sex game. Grab yourself and your partner a body-safe marker to write, draw and explore one another's bodies. This is a great game to play to spice up your usual foreplay routine.
10. Red Light, Green Light
Communication is key when it comes to having great sex with your significant other, and one simple way to do this is with this game. Use the word 'red' to indicate you want your partner to stop, and 'green' to indicate that you want your partner to keep going. 'Yellow' can also be used to suggest you want your partner to slow down or go a bit gentler.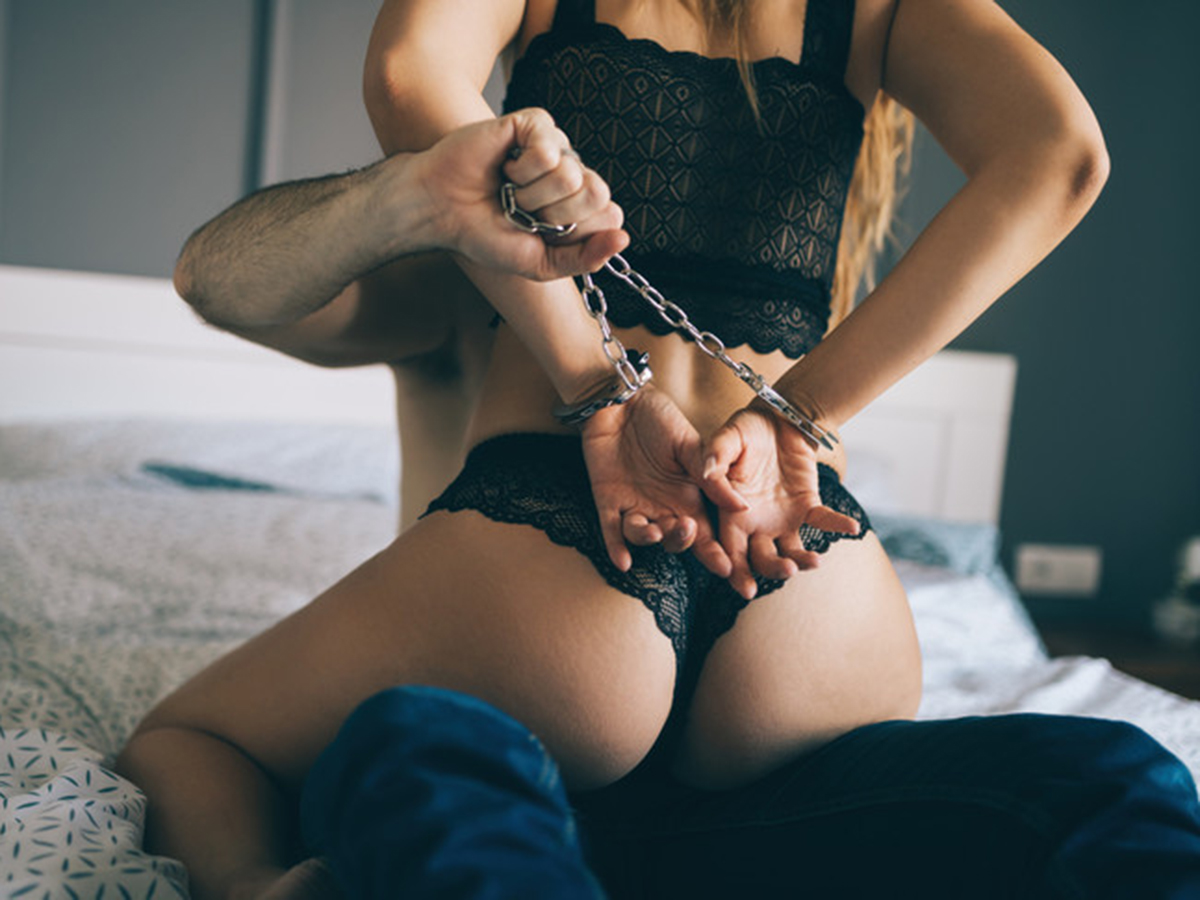 11. Reality Show Role Play
Do you and your partner share a favourite reality TV show? Perhaps you both have a liking to some of the sexy characters? Why not make it your reality by introducing a bit of roleplay to the bedroom. You will basically be boning your fave character? A dream come true for both of you.
12. One Step at a Time
This is the best sex game if you're looking to have a bit of fun and foster some more intimacy in your partnership. Set a timer for around four minutes, and choose any sexual act to do until the timer goes off. Having the time limit may bring out you or your partner's inner wild side!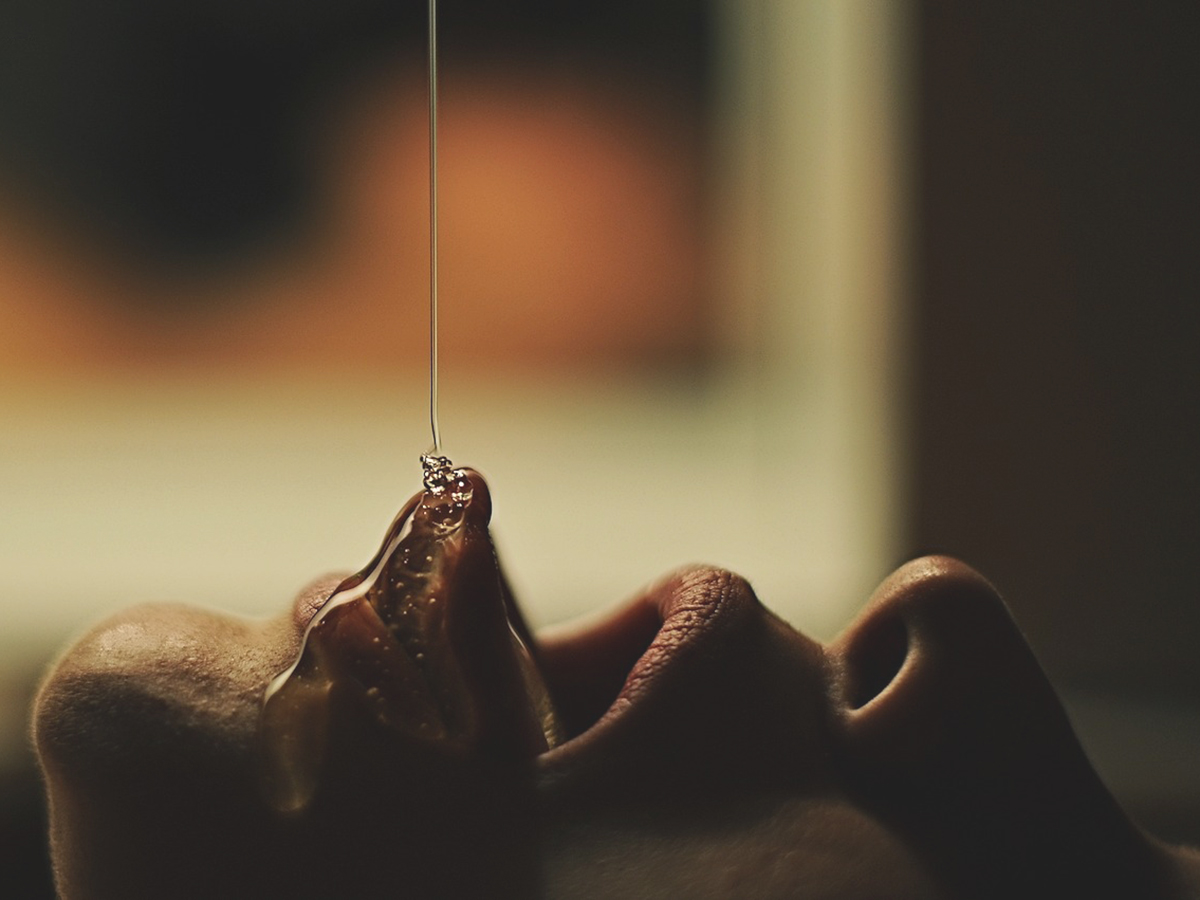 13. Look for the Sweet Spot
There ain't nothing sweeter than honey, so why not bring it into the bedroom next time things are beginning to heat up? Get a blindfold for your partner, dip your finger in some honey, and dab it somewhere on your body. Your partner then has to look for the sweet, sweet honey, exploring your body at the same time.
14. Get Descriptive
This game comes from the recommendation of sex therapists, so it must be worth a try! It involves reading erotic stories or novels to each other. Take turns reading the steamiest scenes to one another in bed, and it is bound to turn the heat on for plenty of good times.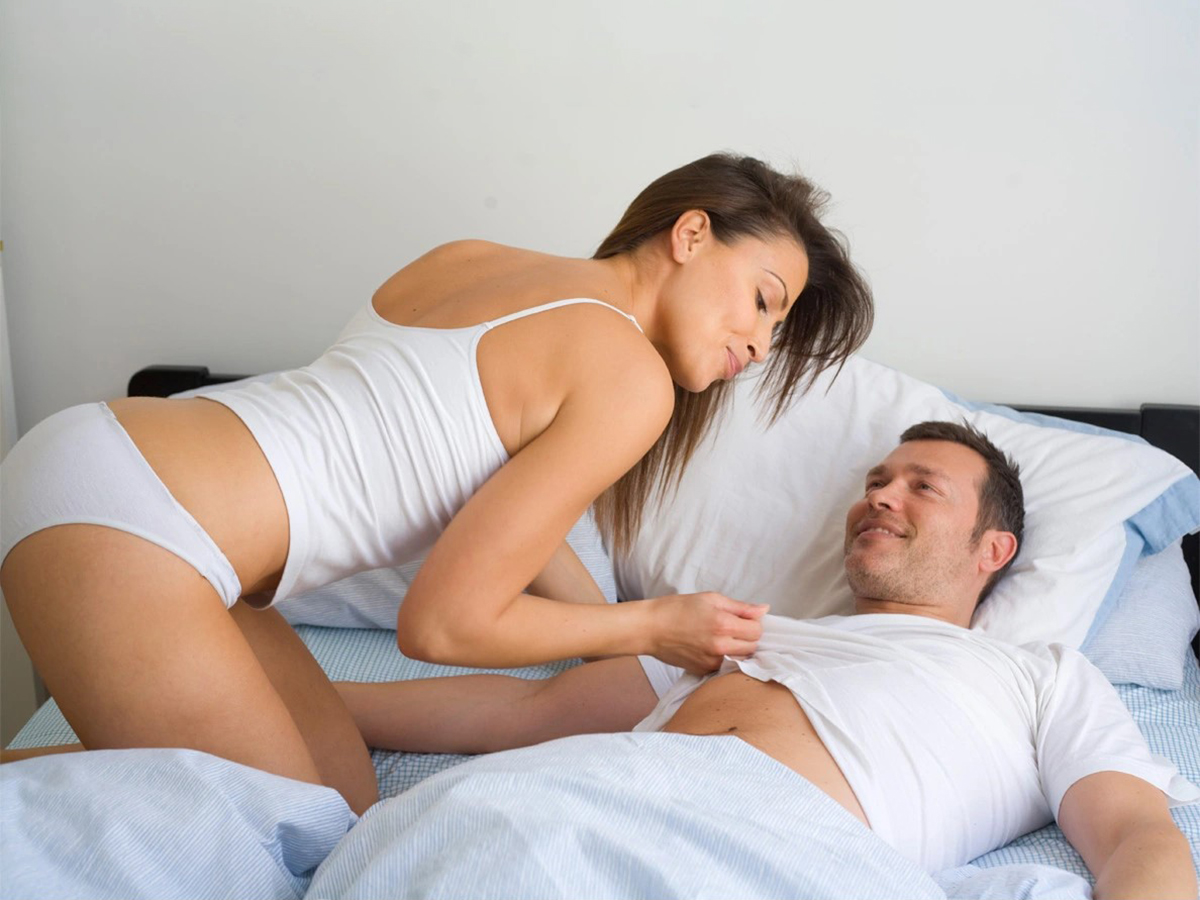 15. XXX Marks the Spot
One of the best sex games interpreted from another classic game, 'guess that number', replace the number with a specific spot on your body. Your partner has to kiss every part of your body until they guess the spot and kiss it accordingly. Insiders tip: You could always keep coming up with new spots, so they have to keep searching…
16. Replicate Some Couples Porn
Watching porn with your partner is hot, sexy, and you can even replicate it! As you and your partner watch, pick something that looks too hot to handle and give it a try yourselves. You never know what you'll discover!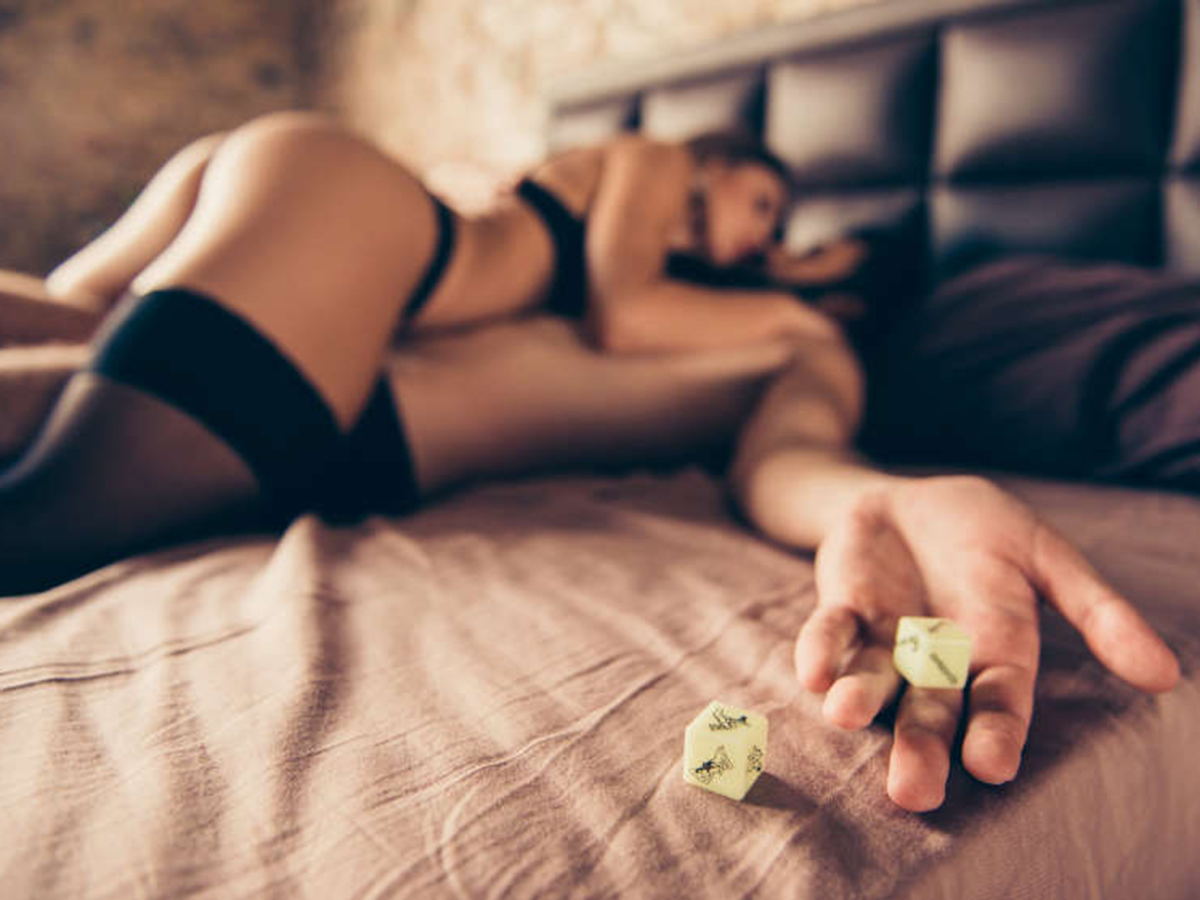 17. Couples Toy Mystery
Sex toys are one of the best ways to spice things up. Let your partner choose a sex toy without your knowledge. When it's time to get down, you'll be more than happy with the mystery addition you find joining you and your partner!
18. Strip Pong
Set up just like you would for a game of beer pong, with you and your partner standing at either end of the table. The twist- when one of you makes it in, the other has to remove that cup…and a piece of clothing. The first person to land a ball in all six cups gets to request a sexual favour of their choice.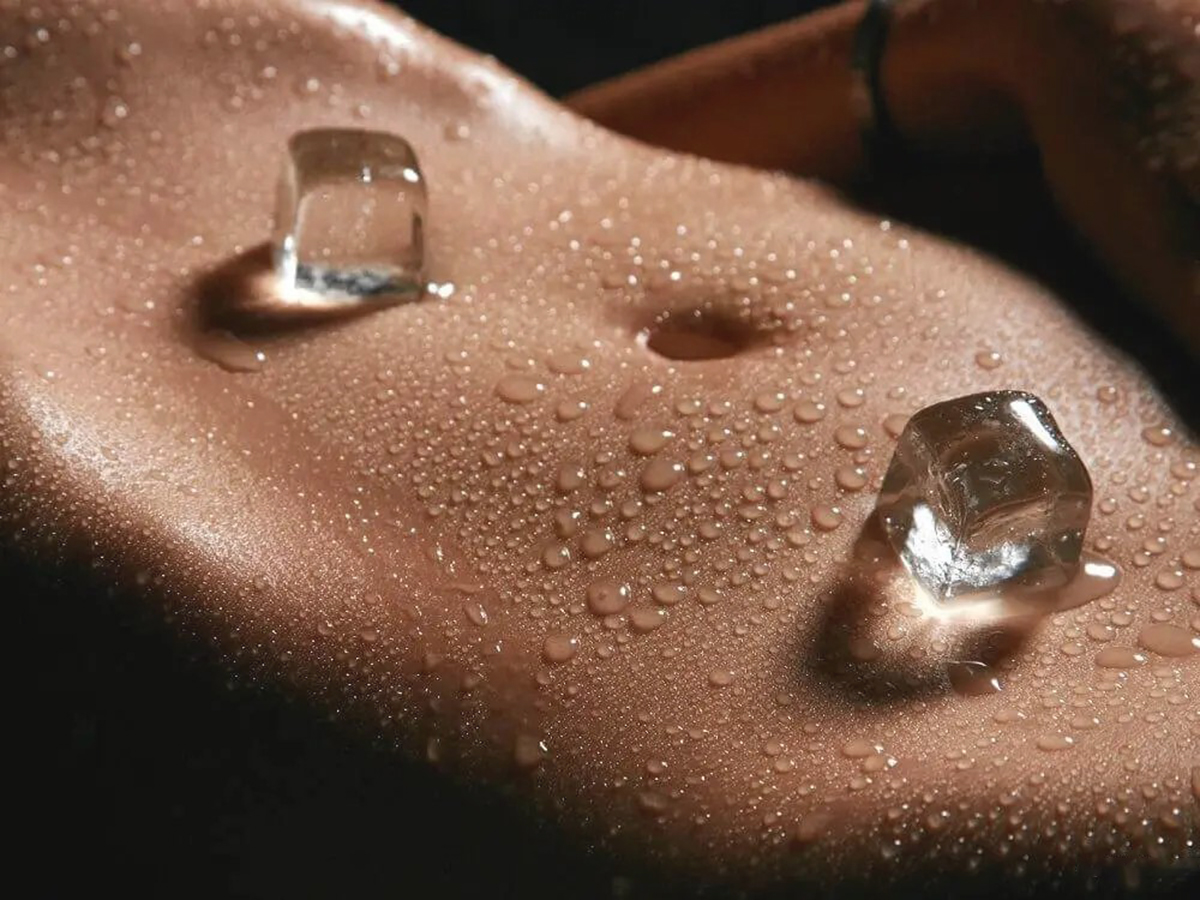 19. Feel the Cold
One of the best sex games to get your senses tingling, feel the cold is all about that ice, ice, baby! Use ice to explore each other's body; take turns exploring each other's body's with ice using it lightly and gently with your mouth or hands. Not only does this feel great on the body, but you also get to touch their body and lick it as you go. One thing to keep in mind- wait for the ice to melt a little before heading to the genitals as you don't want your partner freezing their butt off, literally!
20. Orgasm Olympics
Whilst having an orgasm isn't the only part of sex, nor should it be an end goal, it doesn't mean they aren't amazing! Lie beside your significant other in bed and partake in mutual masturbation until one of you reaches orgasm. When this happens, help your partner reach their orgasm through manual or oral stimulation.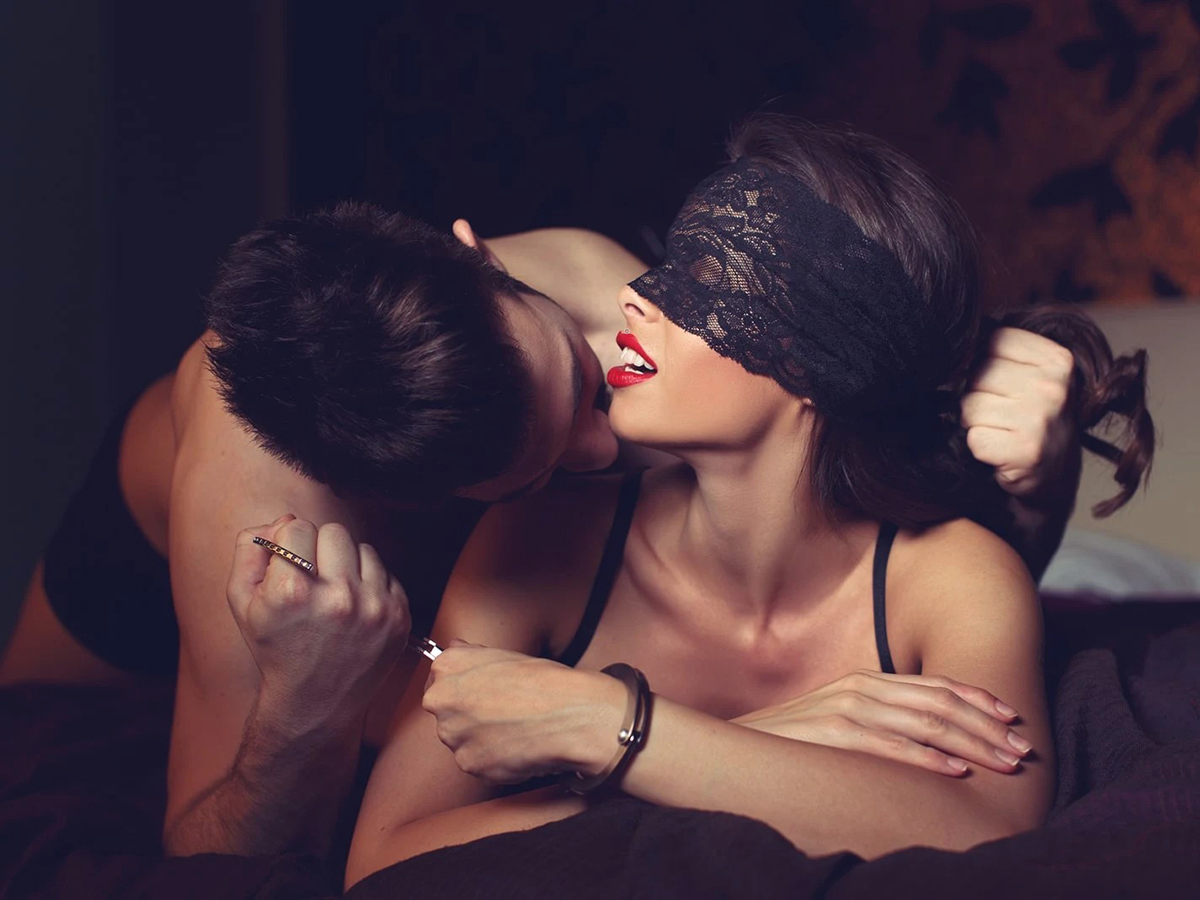 21. Blindfold, and Heighten The Senses
If you haven't yet tried using a blindfold in bed, now's the time. Using a blindfold adds a sense of mystery and works to heighten the senses, so you feel more. You'll be forced to uncover new sensations as you subconsciously focus more on touch and what feels best.
22. Sexy Consent
If you haven't already heard, consent is sexy! And this game is here to help prove it. Before every touch, slow down and ask before touching if you may. This is super flirtatious, sexy and will help stir up some spicy foreplay.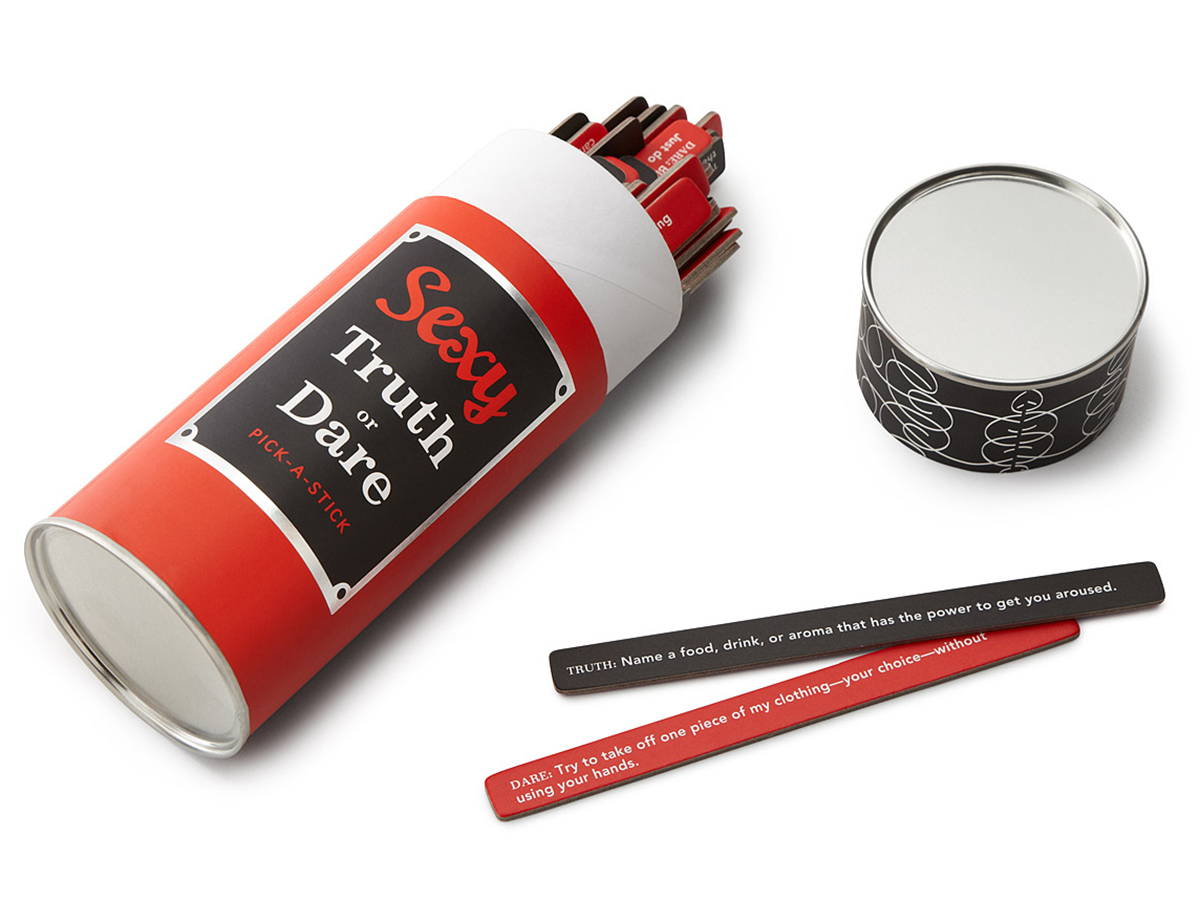 23. Classic Truth or Dare
Truth or dare can be used in the bedroom in a super sexy way if you play the right cards. For dares, dare your partner to do anything a little bit different and raunchy they feel comfy with. For truths, we suggest keeping them sexually oriented and those that will help you understand your partner better on a sexual level.
24. Try Some Sexy Storytelling
Have you ever been seriously turned on by a sexy narrative you've created in your head? You're not the only one, and involving your partner through some sexy storytelling is a great idea. Who knows, you may not even be able to make it to the end of the story before it all gets a bit too hot to handle!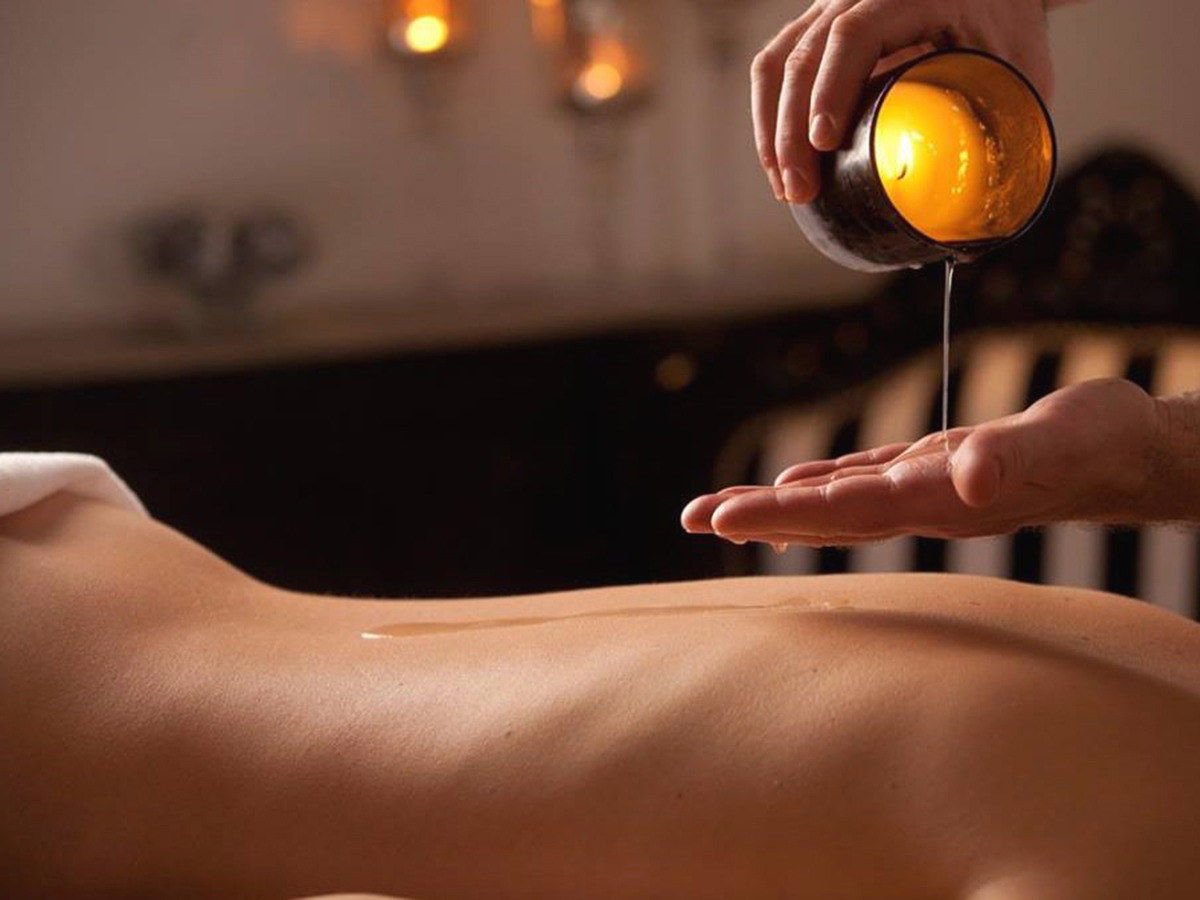 25. Hot and Cold
Hot and cold is one of the best sex games to play if experimenting with different temperatures is your thing. For cold, try using something like ice which seriously stimulates the senses. For hot, use things like a massage oil candle or hot lubricants. Just remember to be careful around the genitals!
26. Strip Twister
Try this fun twist on the much-loved Twister. All the touching and tangling is verging on a sex game in itself, but make it even hotter by making each person take off an item of clothing each time they lose on a turn. The first person who ends up nude has to pleasure the winner any way they want it.
Sex Games that Bring Accessories Into the Fold

27. Retail Therapy
When it comes to heating things up in the bedroom, lingerie stores and sex shops are your best bet when it comes to fitting in some retail therapy. One partner lets the other pick anything they'd like to see their partner wear and keeps it a secret until you get home and hit the sheets, and the fantasy become real.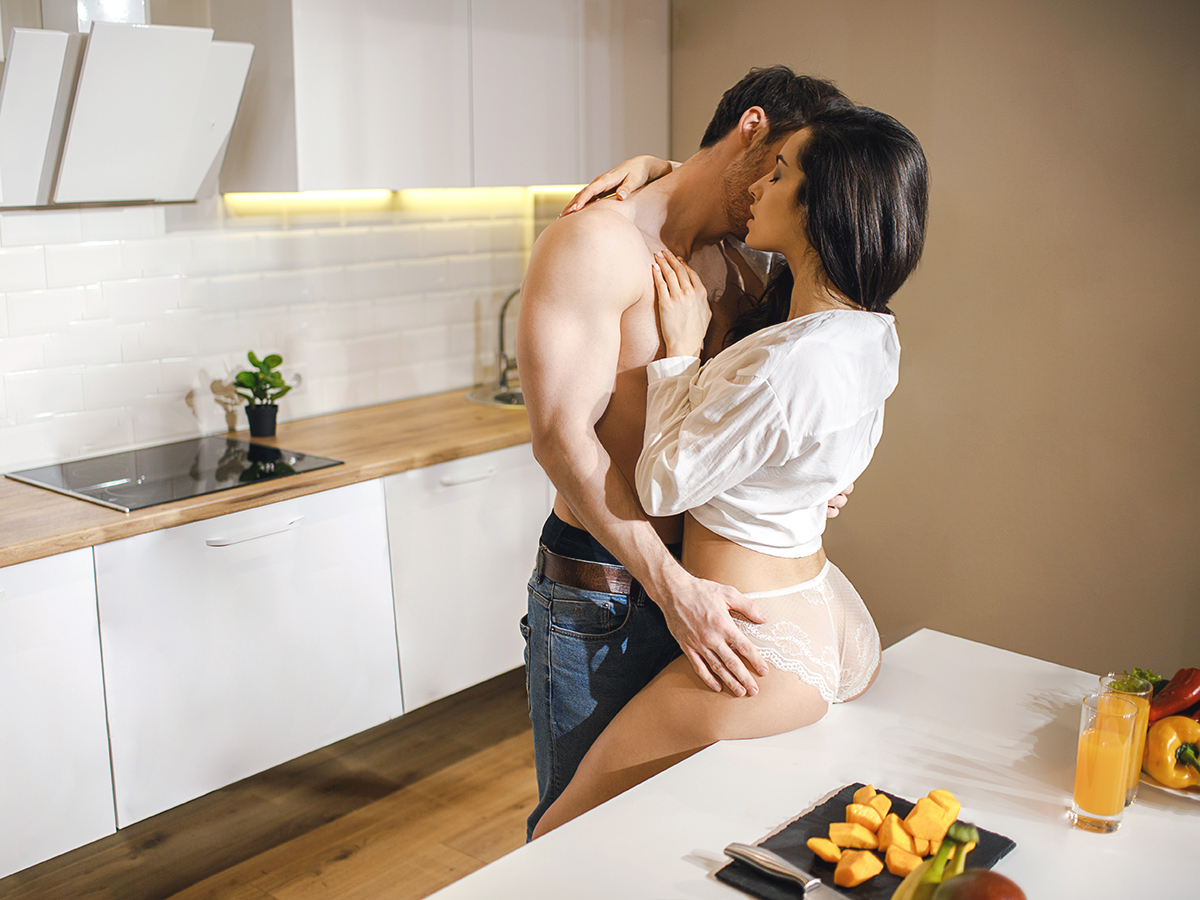 28. Do Some Cooking, and Time it Right
Ever given naked cooking a try? If not, now's your time. Certainly not for everyone, cooking naked with your partner has the potential to be a steamy form of foreplay. Cook up something delicious while you sip on wine before you finish your meal and head to the bedroom, or perhaps- you won't be able to wait until the food is ready!
29. Strip Scrabble
Like the other sexy takes on classic games, strip scrabble is another of the best board games turned best sex games out there. Play the game like you usually would, but you're only allowed to spell naughty words, and each time your partner gets a point, you have to remove an item of clothing.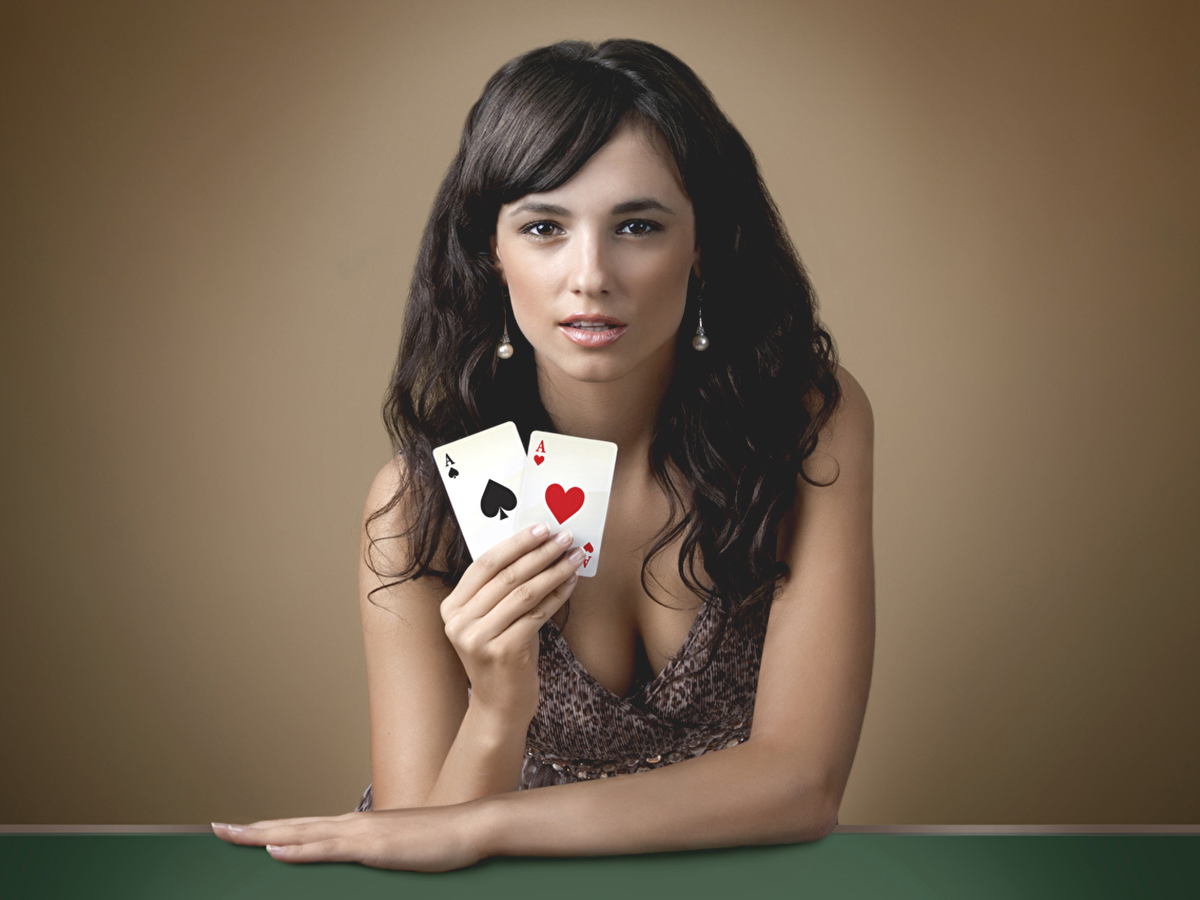 30. Strip Poker
Strip poker is probably one of the more well-known sex games for a good reason! Whenever a player loses a round, they remove a piece of clothing, until one of you is naked! Playing this with your partner is not only a fun game to play but will provide some sexy foreplay action.
31. Dirty Pictionary
When was the last time you played Pictionary? To jog your memory, it's a game where you have to draw something while the other person tries to guess. Make it sexy by drawing out your sex fantasy, sex position, or a sex toy you want to try. If your partner guesses correctly, you try it out.
32. Dirty Jenga
Another crowd favourite, Jenga, turned dirty- what could go wrong? Buy a normal Jenga from the store and write a dirty dare on each block, and whichever lucky person tries to add the block that knocks the tower down has to perform that dare.
33. Dirty Karaoke
Now, this is a fun one! Karaoke turned sexual, play this game one on one with your partner. Sing your partner's favourite song while holding your partner's breast or penis, and each time you forget a lyric, you must stimulate your partner. Your partner will be hoping you forget!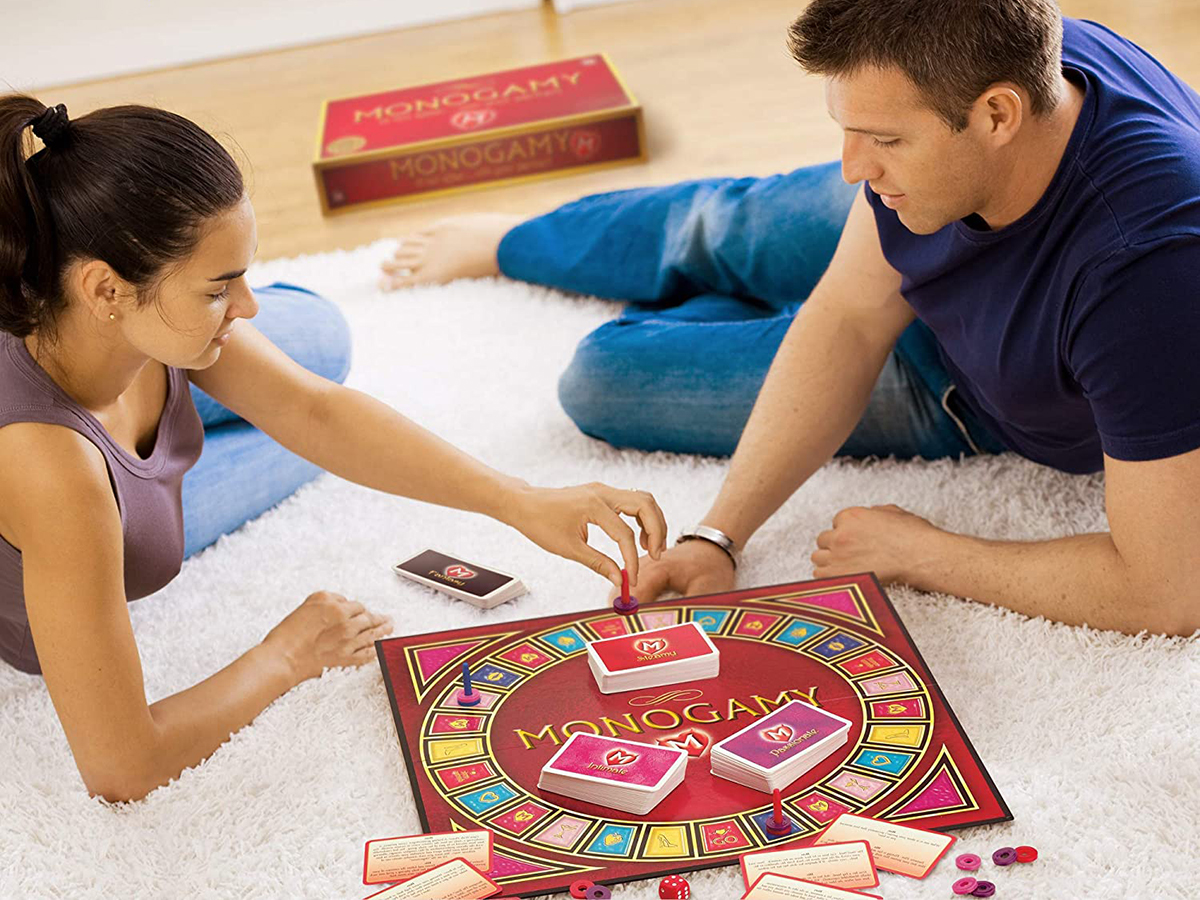 34. Monogamy Board Game
Time to get an actual board game out! Pour you and your partner a drink and get playing, with several different squares with over 400 seductive ideas and three levels of play, intimate, passionate and steamy. The game is great for both spicing up your sex life and working on your communication.
35. Sex Dice
The age-old sex dice never gets old, still guaranteeing plenty of hours of good old fashion fun in the sheets. You can get these at most sex shops, and all you have to do to play is roll the dice and whatever it lands on, get down and dirty doing the sexual act the dice has landed on.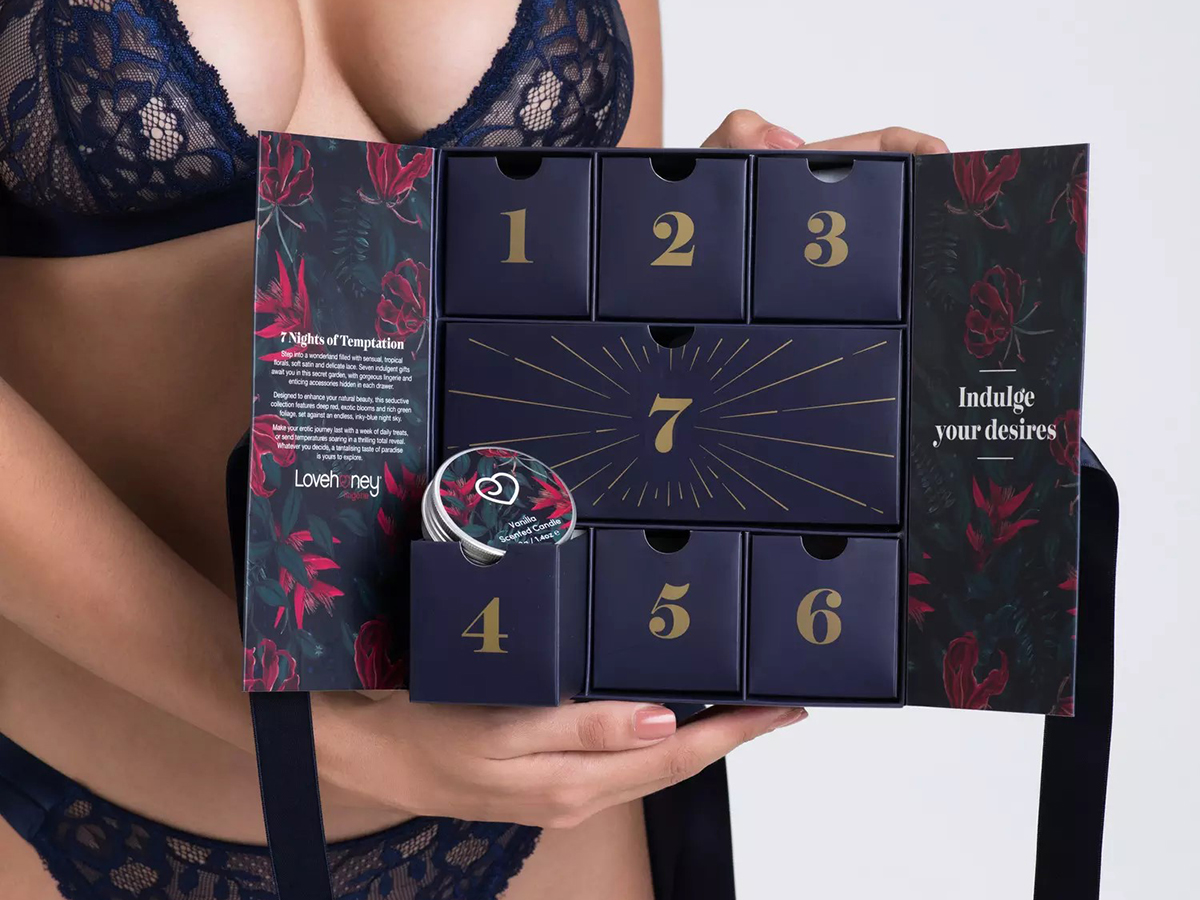 36. Sexy Advent Calendar
Who said advent calendars are only reserved for Christmas? There are actually advent calendars for many sexy things like sex toys, lingerie and everything in between. This means you'll get something new to play with every day, if you can manage to pace yourself!
37. Sex Toy Roulette
This sexy game entails you and your partner logging onto a sex toy website and clicking around with your eyes closed. Set a number, like ten, and once you hit ten clicks, whatever you land on is the toy you have to buy. We don't doubt the toy will bring plenty of fun into the bedroom once it arrives in the mail!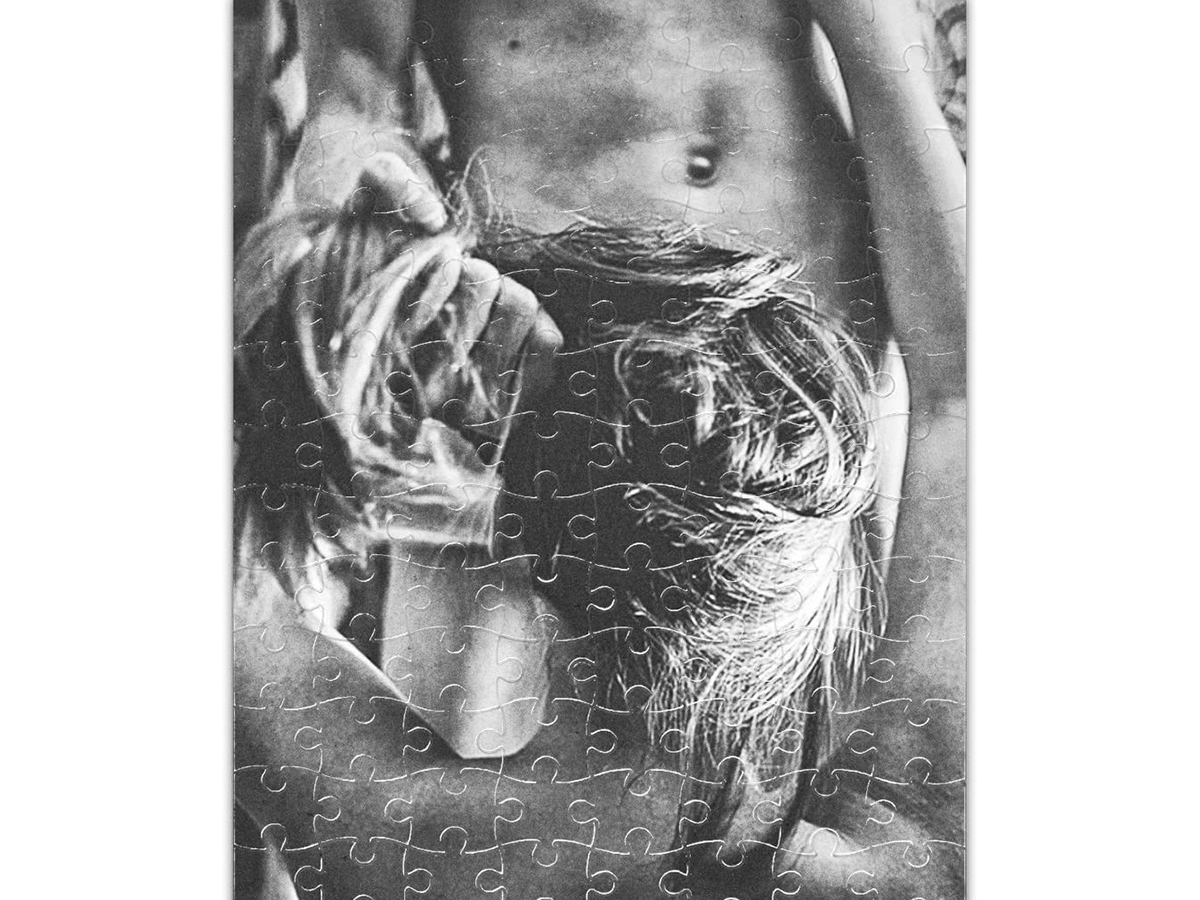 38. Naughty Puzzle
This puzzle will blow your mind once you complete it, one of the best games on the market for the more contemplative types. With 300 pieces, the puzzle features hundreds of sex positions to try. You may have to stay up all night until it's done so you can get discovering!
39. Sexopoly
Everyone loves Monopoly, so why not play sexopoly? Just like the actual game, you move tokens and land on properties, but in the sexified version, there's a lot more flirting and sexual trivia involved. Watch out, if you can't pay your rent, you may get your clothes taken away from you, literally!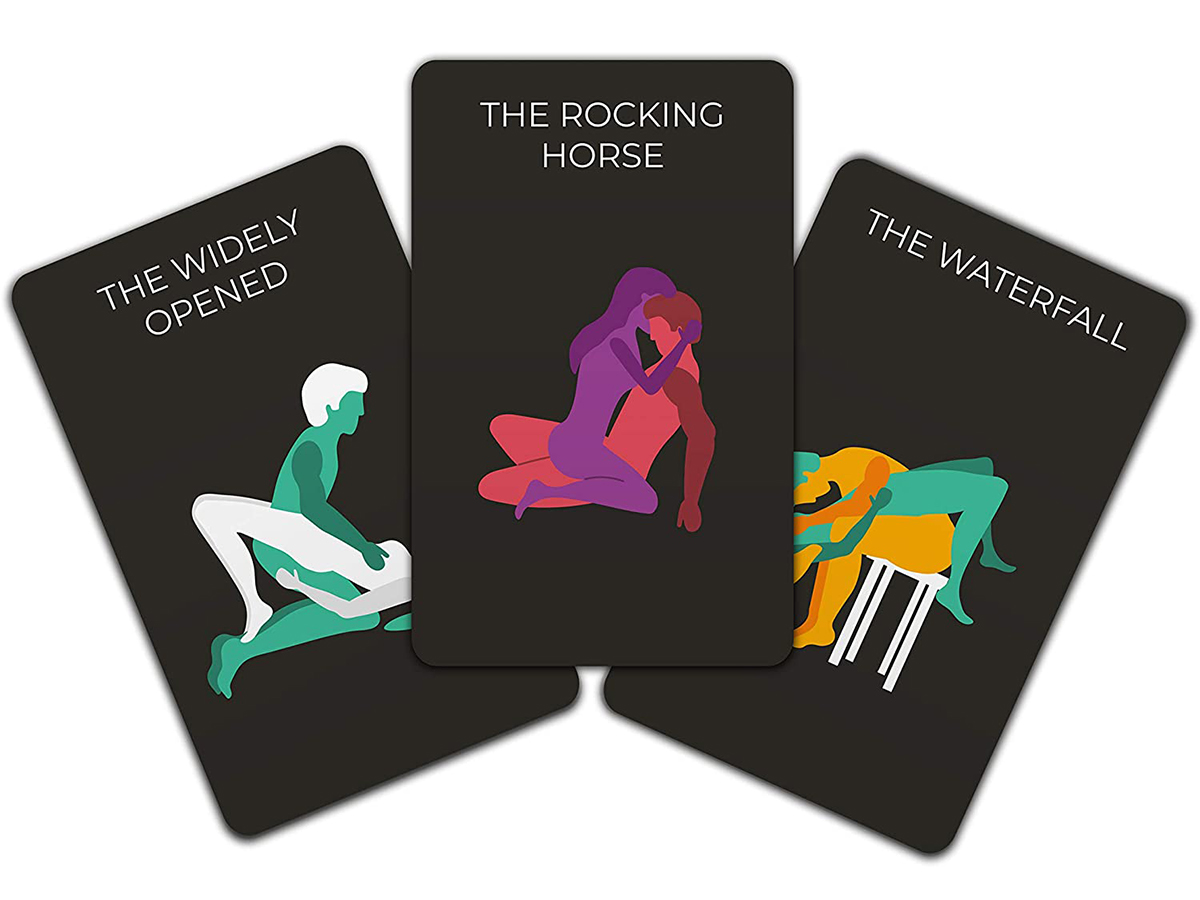 40. Matching Kama Sutra
This game is a deck similar to a memory card game, but contains two cards of different sex positions. The winner is whoever gets the most matches, and they can then select the position to try from their correct matches. Or, if you're feeling naughty, go ahead to try whatever position the last match is.
41. Bondage Seductions Sex Game
If you're a fan of bondage, this is one of the best sex games for you. The set has got everything you need to get started with beginner's BDSM and soft bedroom bondage. With all accessories provided, simply roll the dice and let chance decide whether you'll be spanked, blindfolded or otherwise pleasured.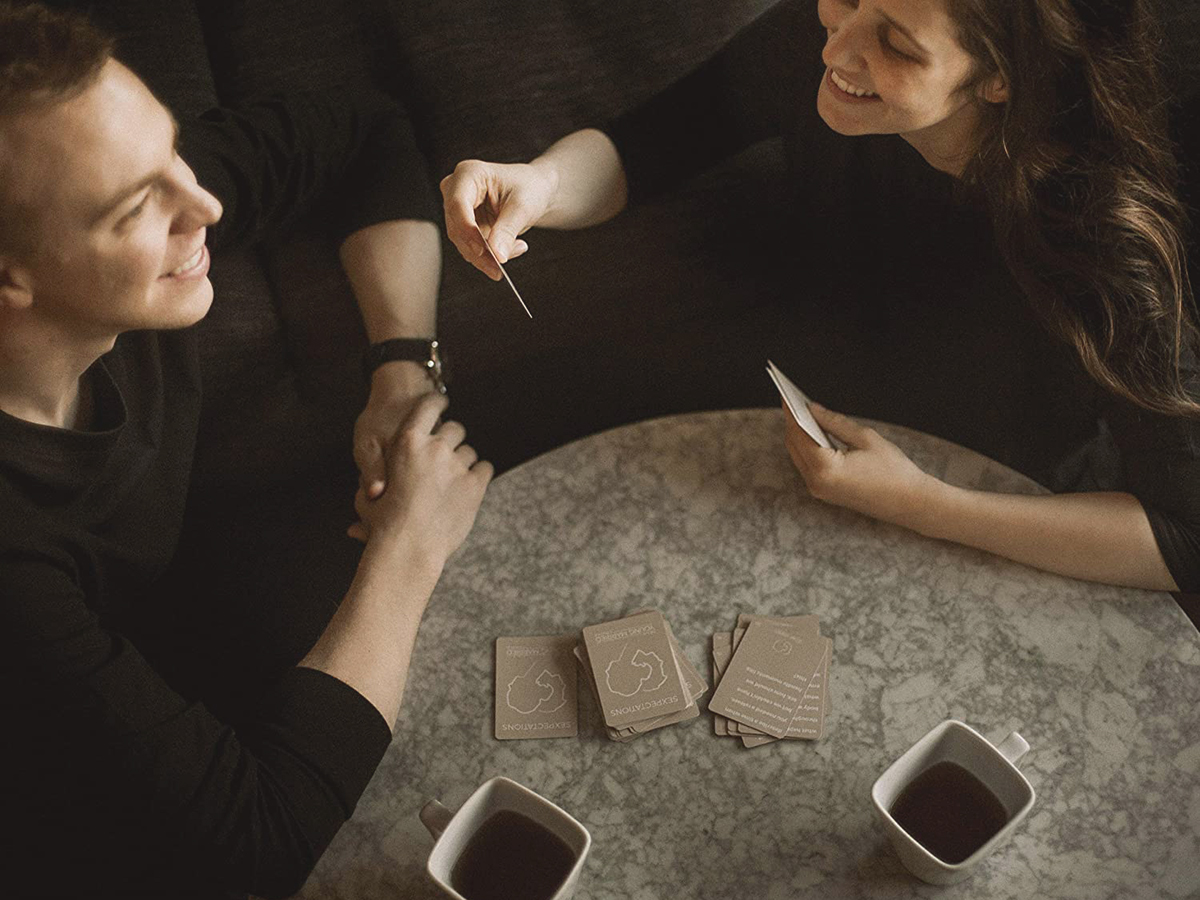 42. Sexpectations Card Game
This card game is designed to foster a connection between you and your partner and get a little bit adventurous. Each deck includes questions, ideas and access to videos for you and your partner to enjoy together.
43. Stack and Treat
One of the best sex games you can buy right now, Stack and Treat is another version of party favourite, Jenga. The stack looks similar to a normal game of Jenga; however, each block has a number printed on the side. These numbers correspond to numbers on the included printed activity cards, which prompt some fun and sexy things for you and your partner to try.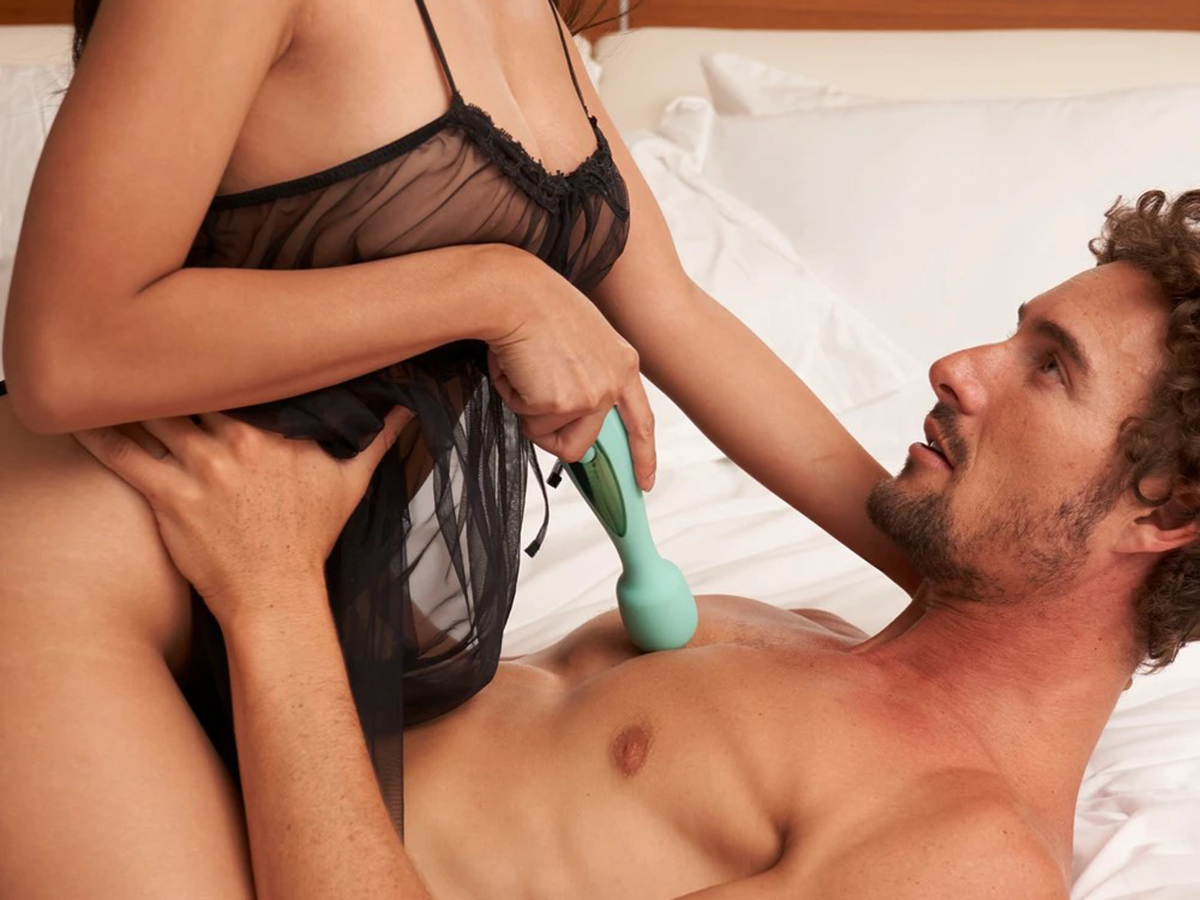 44. App-Controlled Fun
We all know about the pleasures of vibrators, but have you heard of remote control vibrators? These are a great way to hand over the control and surrender to your partner's sexual whims. If you and your partner are doing long distance, this is the next best thing to the real deal!
45. Make a Fantasy Jar, Hotel Jar and Sex Jar
This is something every couple should have! Simply buy three jars and label them; fantasy jar, hotel jar and sex jar. A fantasy jar is a jar that has both you and your partner's fantasies in it. The hotel jar includes hotels you and your partner have booked for a sexy sleepover. Lastly, the sex jar entails putting some money into the jar every time you get down and dirty, and after a while, you use the cash to splurge on something couples-related.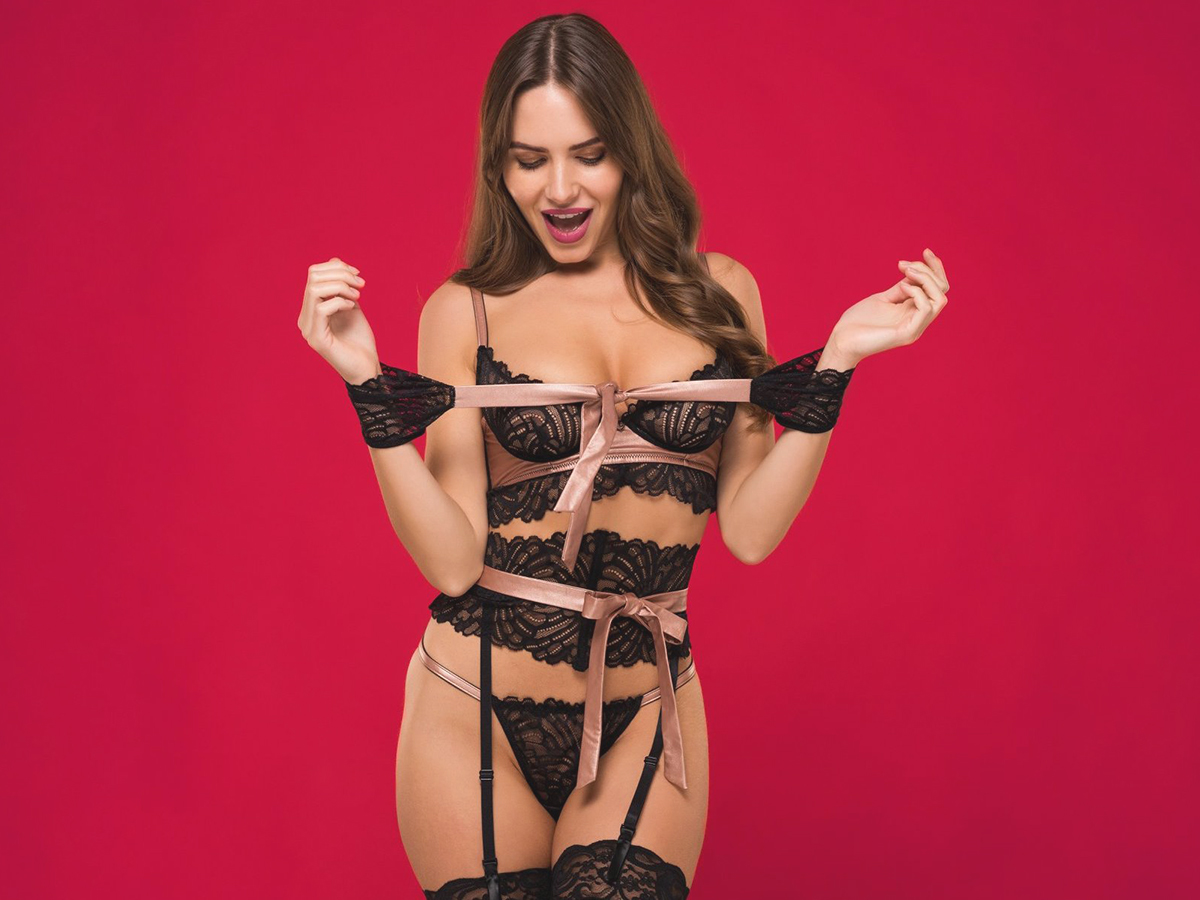 46. Try Beginner Bondage
One of the best sex games for those looking to explore bondage for the first time, beginner bondage is the perfect way to start spicing things up. Whether it's the introduction of a blindfold, a little whipping or handcuffs, never underestimate the power of a bit of BDSM to get you going.
47. Nookie
Introducing Lovehoney's best-selling game, Nookii. The game gives you and your partner different scenarios to play out, in turn making you slow down and really tease each other as you take turns playing out different scenarios. Get your hands on this, and you may have some of the best sex of your life.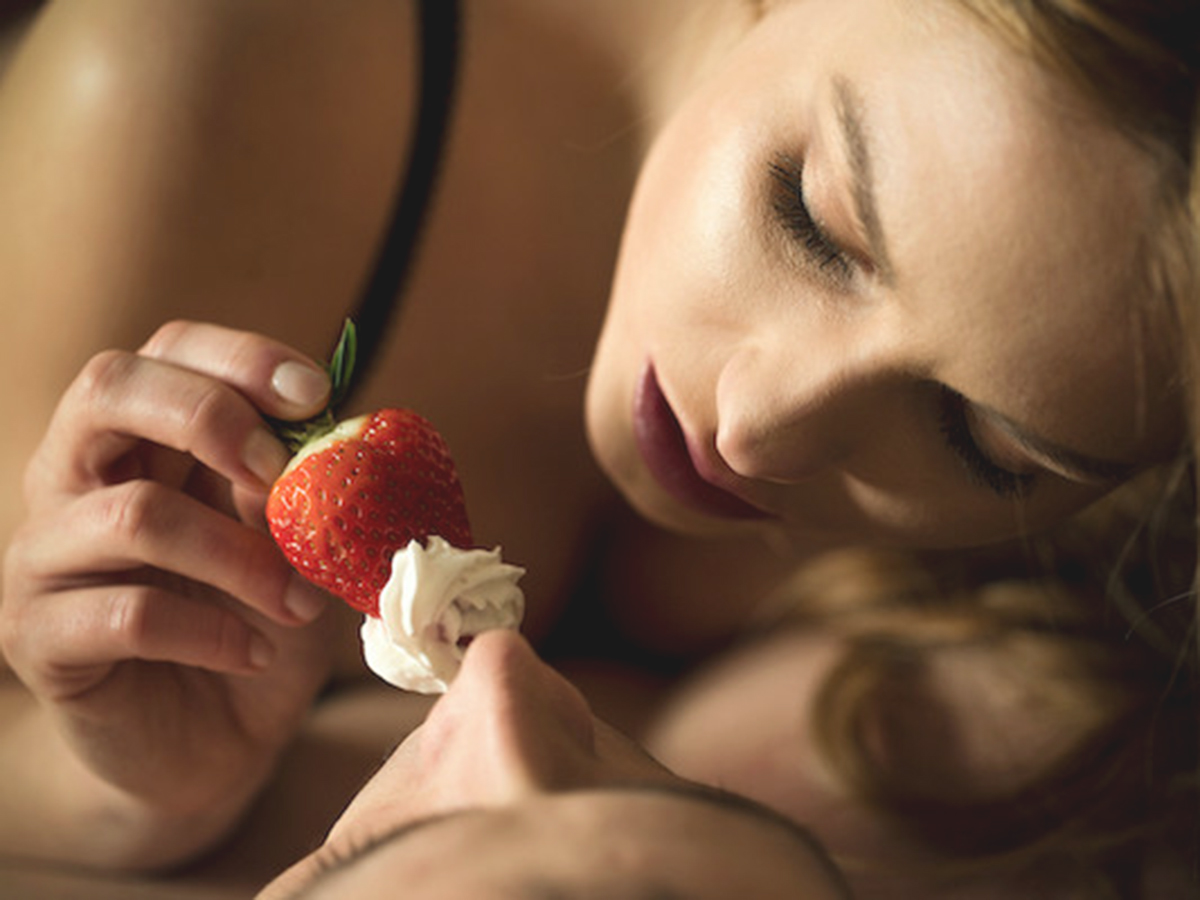 48. The Cake Game
Have you ever felt like eating your partner because they're so damn sexy? Well, now's your chance, kind of. Decorate your partners body with your favourite cake toppings like whipped cream, sliced strawberries and whatever else tickles your fancy. We suggest licking it off until there's not a trace left, pleasuring your partner when you rea h their skin.
49. A Board Game for Swingers
We'll be the first to admit it, swinging definitely isn't for everyone, but if it is your thing, this is one to try. Next time your sexually adventurous pals come over, whip out this game- a mix of trivia, role-play, and confessions that are bound to get you in the mood.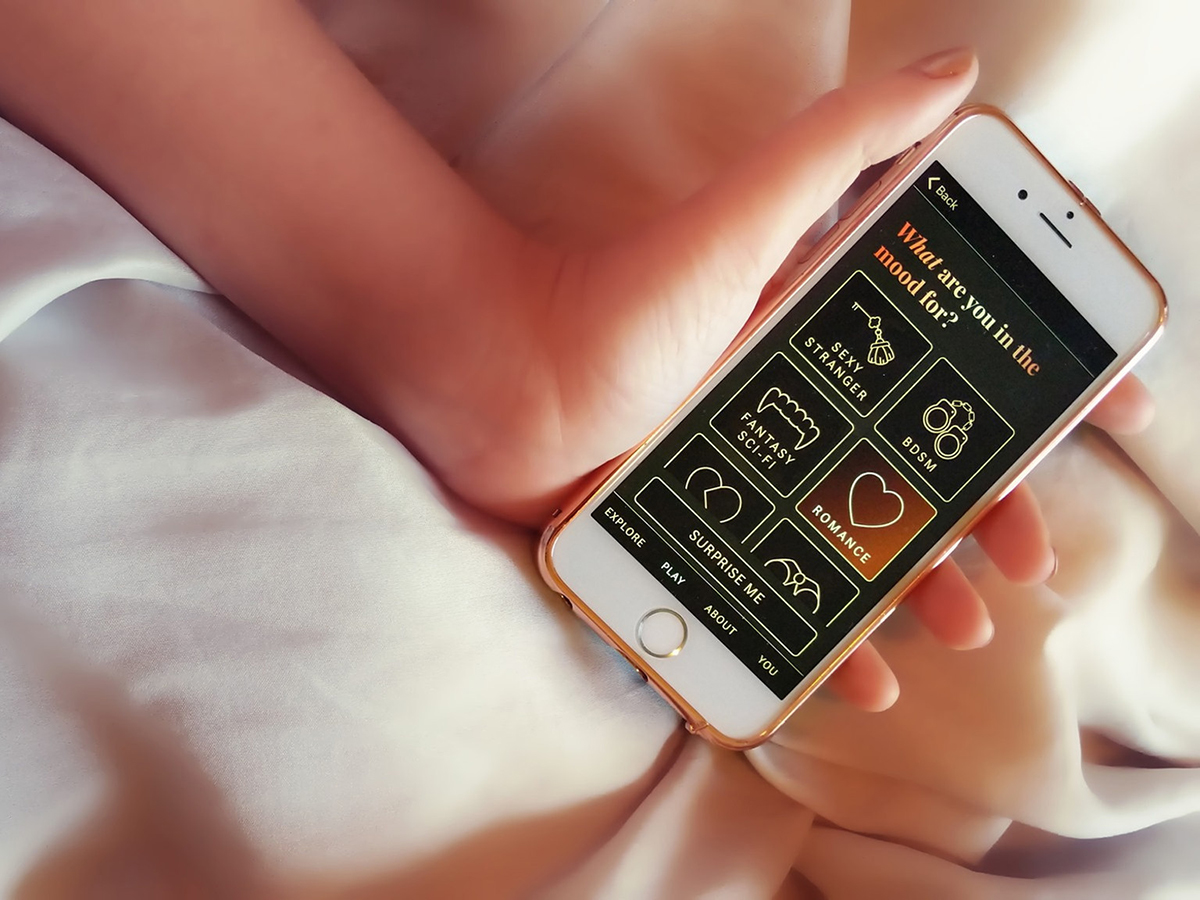 50. Download a Sexy App
Our sex lives have a lot to thank when it comes to the myriad of apps available. From Tinder to other sexy apps, there's so much out there designed to help improve our sex lives. Have a look on the app store and download whichever ones take your fancy- we recommend Eforia.
General FAQs
What is the best sex board game?
The Monogamy Board Game is the best sex board game on the market right now.
What is the best sex app for couples?
Nookie is the best sex app for couples.
What are some easy sex games for beginners?
If you're a beginner, some easy sex games to try include sex dice, the mirror game and the position challenge.
---
Featured Video from Man of Many