Start Your Christmas Shopping Early With This Customisable Pocket Knife
In Partnership with Deejo
This has been a long, hard year for a lot of people and there's going to be extra love to give during the holiday season. You should be looking for a gift that's equal parts useful, thoughtful, and unique. If you know someone with a passion for quality EDC, we have just the thing for him. It comes from Deejo and puts a fully customisable spin on the high-performance pocket knife. More than the perfect way to kick off your Christmas shopping, it could very well be the best gift he receives all year.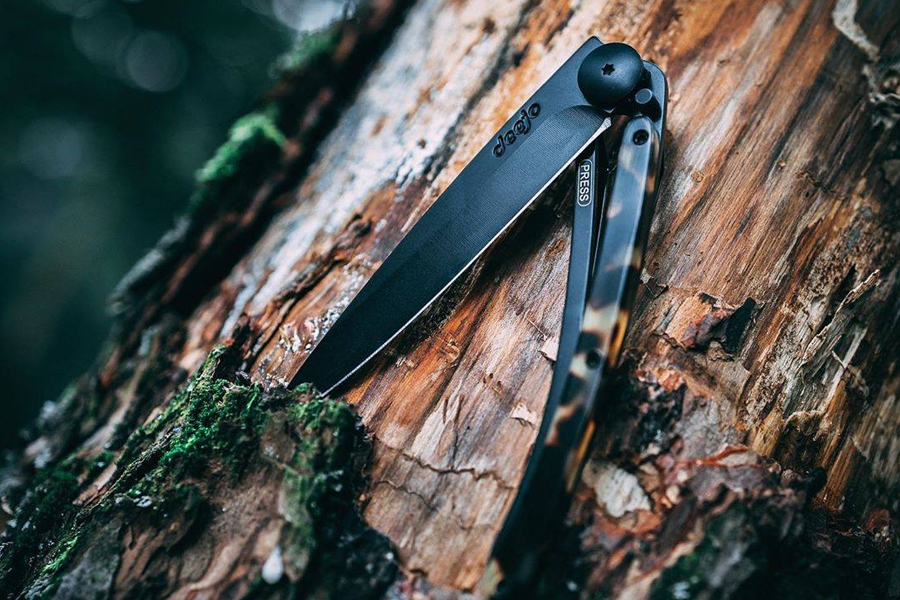 Customise Your Deejo Knife Here
Through their fully customisable (and effortless) platform, Deejo allows you to create something truly special. Every aspect of the pocket knife is up for grabs, including the handle, finish, and weight. The pièce de résistance, however, comes in the form of a signature blade tattoo. Choose between over 60 meticulous illustrations to give the blade its own symbolic importance and unforgettable aesthetic. For the finishing touch of distinction, you can have the knife engraved with up to 35 characters.
If you're not an EDC enthusiast yourself, you soon will be. That's because Deejo kicks open the door of possibility without making any sacrifices to things like build or performance. Through the sheer power of customisation, this gift takes on far more significance than even the most stylish counterparts. No longer is it a mere tool or even standard unit of EDC, rather a lasting reflection of its very owner. Features like the blade illustration and engraving also drive home an heirloom quality, giving the owner something to pass down from one generation to the next.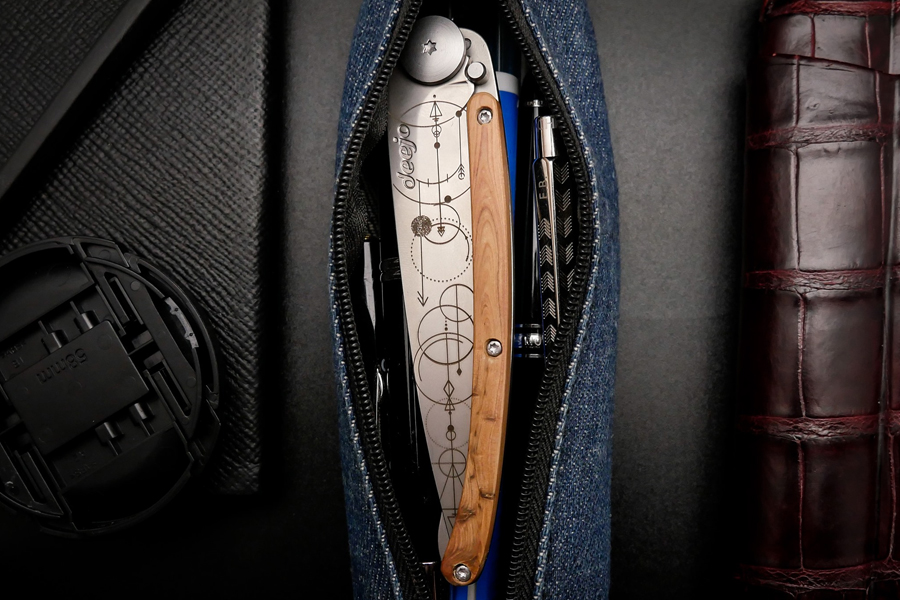 Customise Your Deejo Knife Here
It doesn't take a soothsayer to know that the Internet is going to be more of a madhouse than usual this holiday season, as will various delivery services. If you're hoping the beat the Christmas shopping rush, the best thing to do is buy early so that you don't have to worry about shipping delays or other hassles. Hit up the MyDeejo platform and get busy with the customisation features until you've created a masterpiece. Seal the deal with a special engraving. The brand packs with absolute care and ships anywhere in the world, typically within a week's time. You can now check "buy awesome gift" off your to-do list.