2019 Christmas Gift Guide – The Handyman
The best thing about knowing a handyman is that he always comes through in the clutch, fixing things around your house or apartment and asking for only a 6-pack in return. Should you know anyone who fits the bill, use this holiday season to show him how much you appreciate all the hard work. If you don't know where to start, our Christmas gift guide will definitely steer you in the right direction. On it, you'll find tools both big and small, along with handyman-related books, apparel, and other products. Choose wisely and those DIY favours will just keep rolling in for years to come.
View All of Man of Many's 2019 Christmas Gift Guides here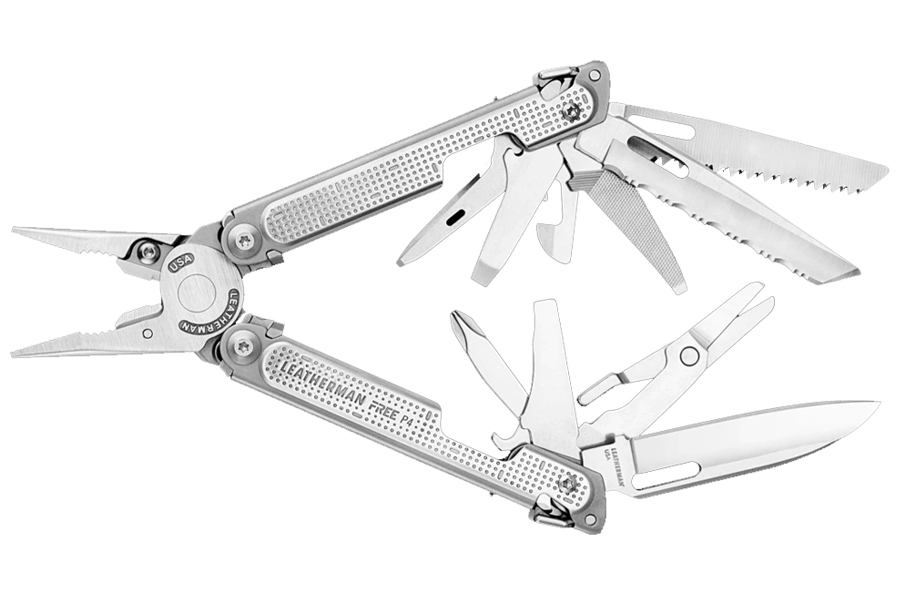 Leatherman Free P4 Multitool
Leatherman is one of the foremost names in the multitool game and the FREE P4 might very well be its masterpiece. The result of an ongoing feedback loop between the brand and its customers, this compact stunner delivers a new and improved ergonomic design. Also featured is a magnetic locking system, which reduces friction and provides for a lifetime of use. Meanwhile, there are no less than 21 tools packed into its tight body, including pliers, openers, cutters, screwdrivers, and more. Each tool has an implement on the outside, allowing for easy single-hand access. Rarely does such big functionality come in such a small package like it does here. – AU$260
Buy it here (AUS) Buy it here (US)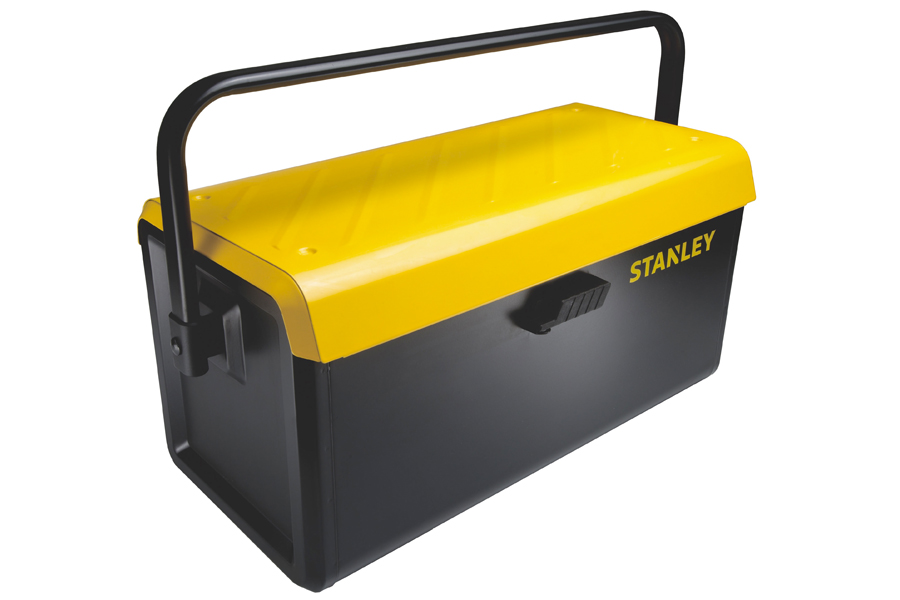 Stanley Big Space Metal Toolbox
Odds are the handyman in your life already has himself a toolbox, but don't take that to mean it's not time for an upgrade. Enter the Big Space Metal Toolbox from Stanley. True to its name, the portable box hosts a truly spacious interior, thereby fulfilling all his (or your) tool storage needs. Open and close the box using an easy one-hand latch and grab onto the long, ergonomic handle when taking this bad boy on the go. It's durable, stackable, and affordable too. In other words: it's the perfect handyman gift!
Buy it here (AUS) Buy it here (US)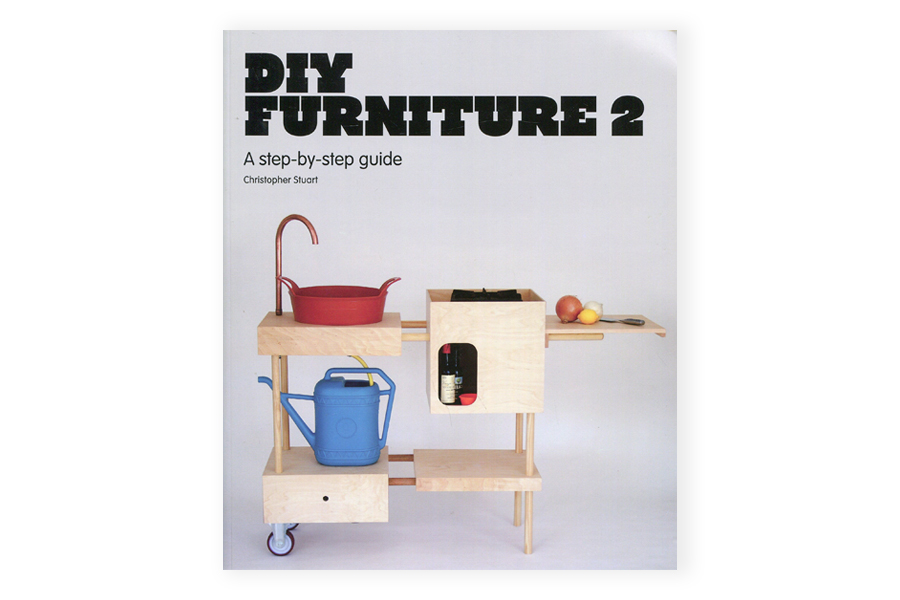 DIY Furniture 2
A perfect stocking stuffer (that may or may not fit inside the stocking), DIY Furniture 2 is a paperback book for both handymen and general lovers of design. Building upon the success of its predecessor, the book features 30 unique creations from some of the world's leading designers and artisans. From conceptual to modern, each project comes to life by way of short how-to instructions and comprehensive diagrams. The best part? Everything can be made using readily available materials from your local hardware store. – AU$9
Buy it here (AUS) Buy it here (US)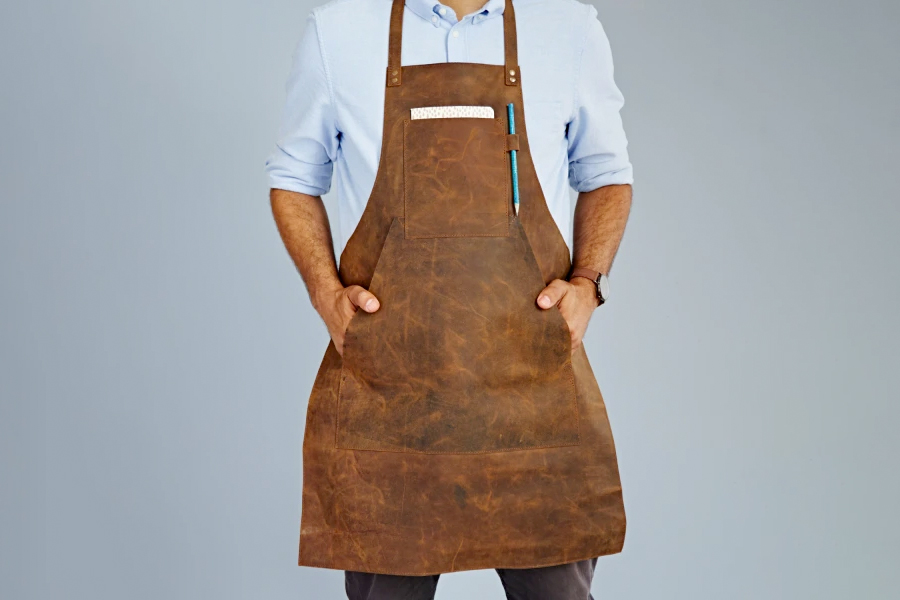 Personalised Buffalo Leather Tool Apron
Your favourite handyman or grill master might think he has everything he needs, but odds are he doesn't have this truly awesome tool apron. Handmade from genuine buffalo leather, it comes protected with natural oils for a rich and long-lasting finish. Like most quality leather products, this one develops more character and distinction over time. Speaking of distinction, you can have it personalised by way of 7 letters or characters. Additional features include two side pockets, one front pocket, and leather ties. We love this thing and he will too. – AU$289
Buy it here (AUS) Buy it here (US)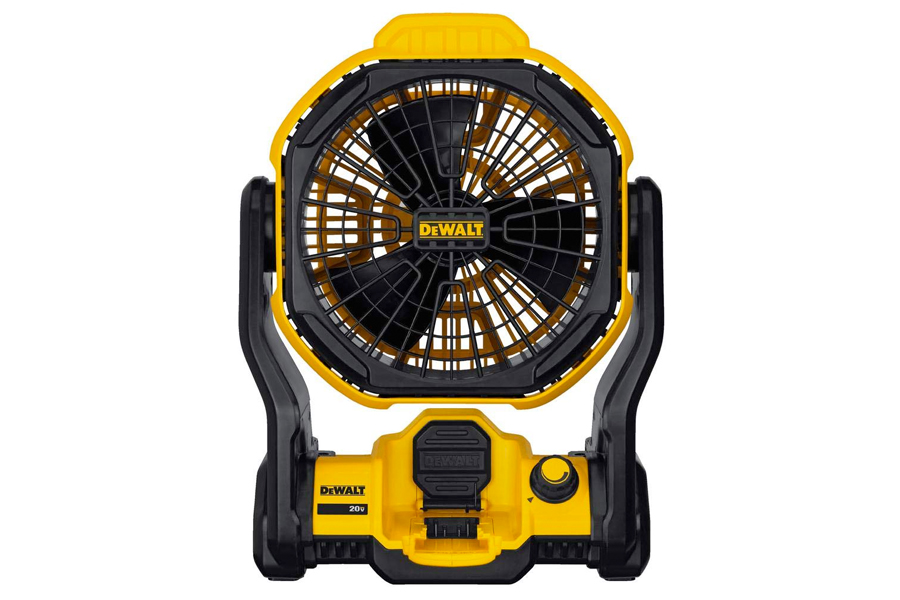 DEWALT Cordless Jobsite Fan
"How'd you know I needed one of these?!" is what a true handyman will say upon receiving this cordless fan for Christmas. Manufactured by DEWALT, it keeps the air cool and breezy for when the job gets tough and there's no A/C around. Stand the fan up, hang it, or mount it before choosing from amongst a small selection of power settings. A battery and charger are included while an extension cord can be purchased separately, should you prefer to plugin.
Buy it here (AUS) Buy it here (US)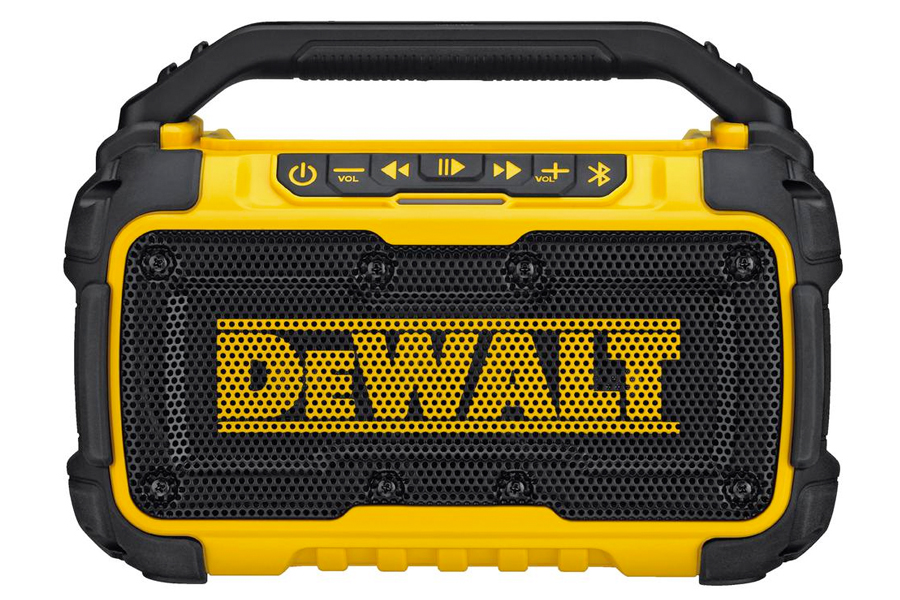 DEWALT DCR010 Bluetooth Jobsite Speaker
Tool brand DEWALT has entered the Bluetooth speaker arena and the results are surprisingly fantastic. What's more, the DCR010 Bluetooth Jobsite Speaker is also quite affordable. Good for rich stereo sound and a wireless range of 100 feet, it features a convenient carry handle with phone holder, straightforward controls, and a durable body. Crafted for the jobsite perhaps, but it also works just as well at pool parties and other social events. It is, after all, a Bluetooth speaker.
Buy it here (AUS) Buy it here (US)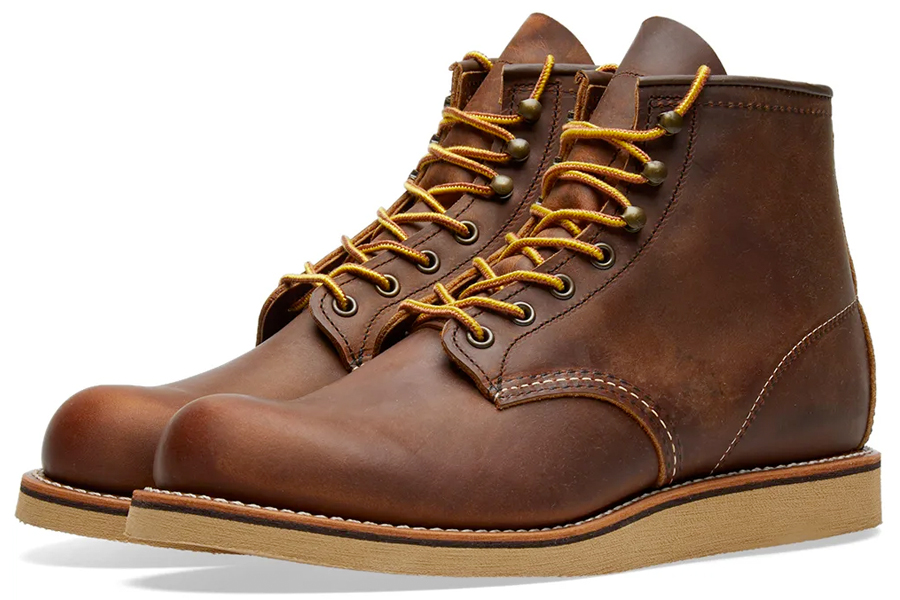 Red Wing Rover Work Boot
Here's a gift that was built to last with the living heritage to prove it. Since 1953, the Red Wing Rover has delivered everything one might ask for in a timeless work boot. It's crafted from copper rough and tough leathers and then Goodyear-welted for durability. Underneath the tonal upper is a shock-absorbing cushioned crepe, which serves up premium comfort and traction. Throw in contrast top stitching, a round toe, and two-tone hiking laces, and it's no wonder that this quality boot has stayed the course for so many decades. Pick it up for your favourite handyman, who can always use a new pair of work boots. – AU$425
Buy it here (AUS) Buy it here (US)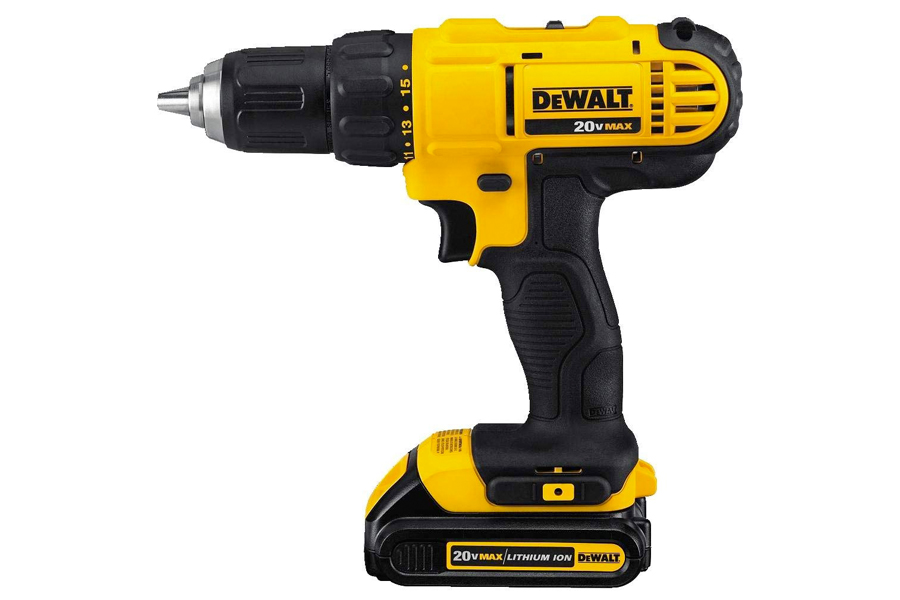 Dewalt Cordless Compact Drill
DEWALT offers superior power tools at a great price and this cordless drill keeps that trend alive and well. Compact, lightweight, eye-pleasing, and high-performing, it will fit into those hard-to-reach areas and get the job done. Its high-speed transmission offers two speeds while the motor generates 300 Unit Watts Out (UWO) of power. Pair all that with its wireless design and ergonomic handle and you're ready to drill, baby, drill! –
Buy it here (AUS) Buy it here (US)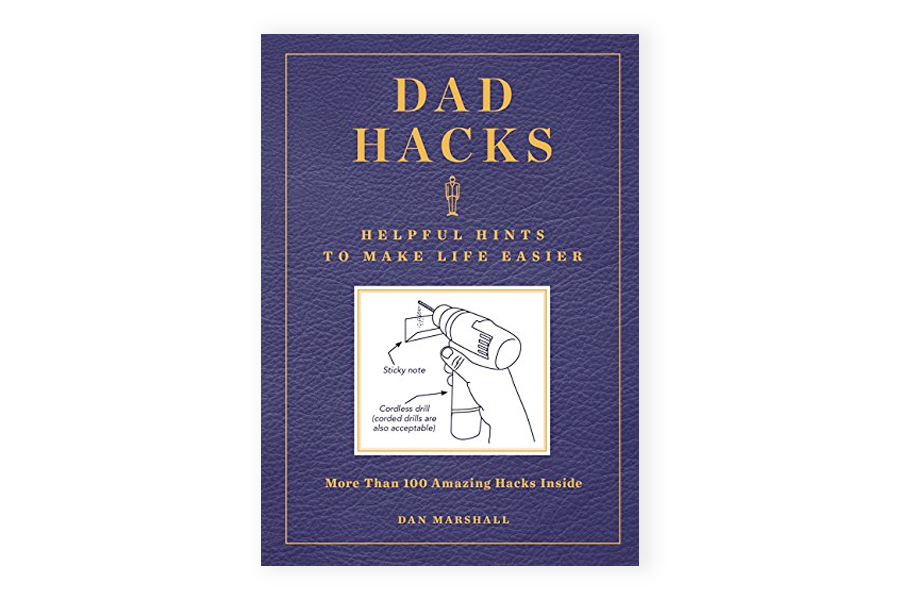 Dad Hacks: Helpful Hints to Make Life Easier
From the author of "Life Hacks" comes this indispensable follow-up, which delivers over 100 quick solutions to common male problems. Each one takes the form of a "hack," i.e. a "trick, shortcut, skill, or novelty method that increases productivity and efficiency." Perform these hacks using basic materials and familiar techniques, some of which will change your entire perspective. For example, heating your razor blade with a hairdryer will prevent dulling and prolong the razor's usability. Consider this book to be the life-saver you didn't even know you needed until this very moment. – AU$26
Buy it here (AUS) Buy it here (US)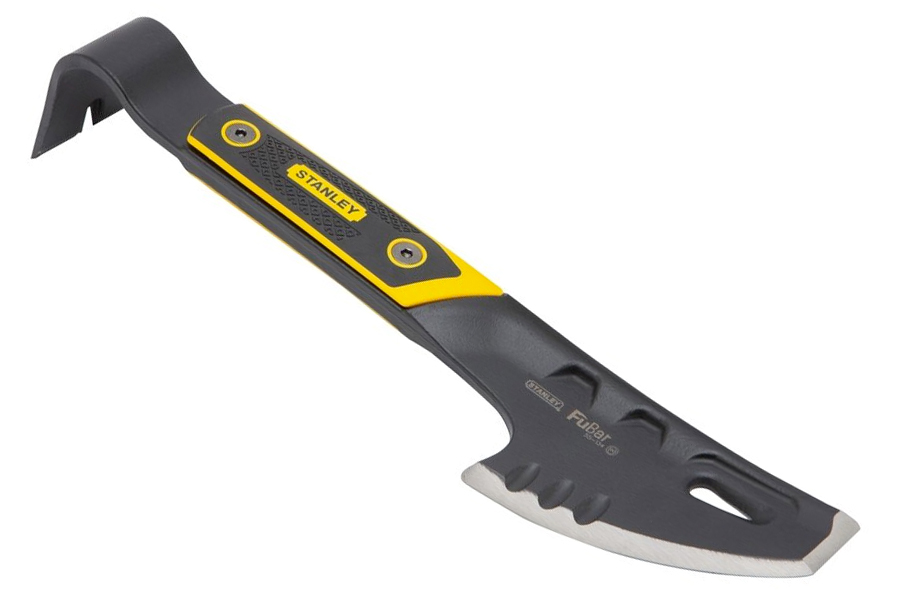 Stanley FUBAR Demolition Bar
Oh Stanley, you had us at FUBAR Demolition Bar. Behind that irresistible name is an appropriately radical tool, which can be used for a full spectrum of jobs. At one end is a precision-ground chisel while the other end is for traditional prying and ripping. It also has a strike-able surface and a bolt-on grip for added comfort and reduced slipping. When it comes to those FUBAR jobs—you know the ones we're talking about—accept no substitutes. PS. This tool is another one that won't break the bank. – AU$49
Buy it here (AUS) Buy it here (US)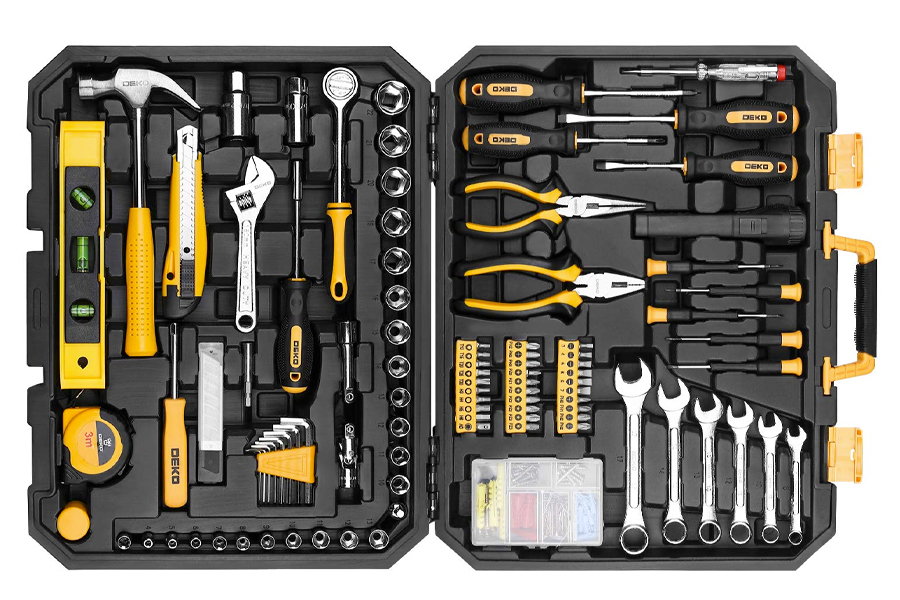 Dekopro 208 Piece Tool Set
For all the nascent fixer-uppers out there, Dekopro has just the tool set for you. It consists of 208 DIY essentials, which will collectively (and respectively) handle a slew of general household repairs. Each tool is forged from high-quality steel and then finished in high-polish chrome, thereby delivering durability and anti-corrosion protection. Thanks to a sturdy compact storage case, you'll never be disorganised when lugging these tools from one job to the next. Sealing the deal is a downright unbeatable price point. – AU$124
Buy it here (AUS) Buy it here (US)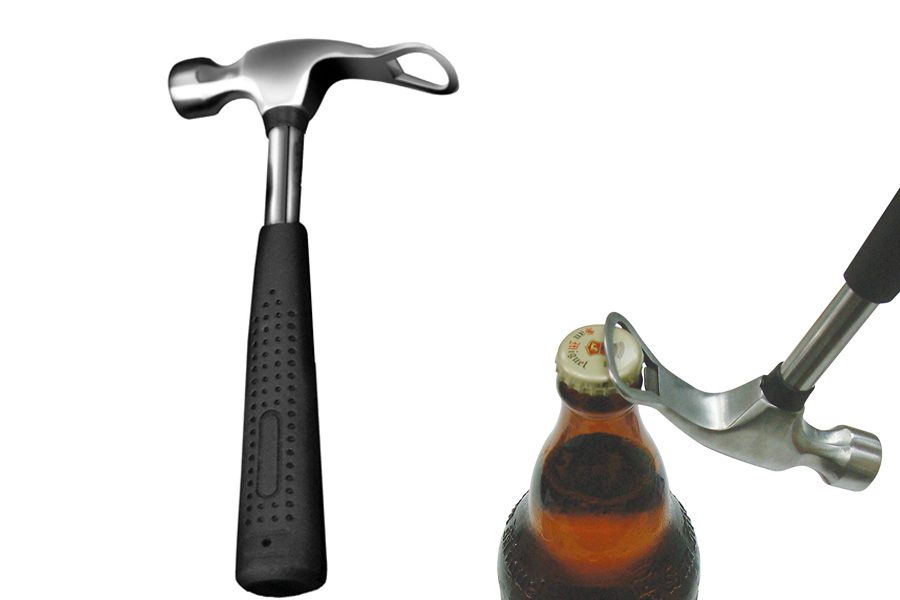 Barbuzzo Beer Hammer – Bottle Opener & Ice Crusher
Like something out of a handyman's innermost fantasies, the Barbuzzo Beer Hammer is a beer bottle opener and everyday hammer rolled into one. Use it to pop tops, crush ice, and drive nails into the wall, among other things. Continuing the multi-purpose theme, it functions as both a handy tool and perennial conversation-starter, and that alone makes it the perfect gift. A quick word of advice: you or your best mate might want to drive those nails before chugging excessive amounts of beer. Just a thought. – AU$16
Buy it here (AUS) Buy it here (US)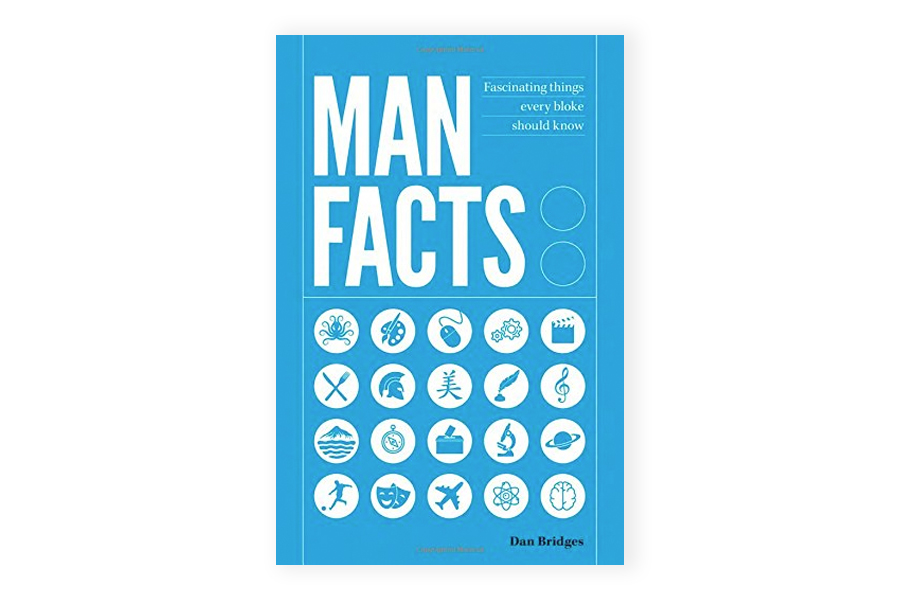 Man Facts: Fascinating Things Every Bloke Should Know
The title pretty much says it all and the following pages don't disappoint. Absorb this information and you'll never run out of things to talk about during dates or at social events. Topics include history, science, sports, film, food, and more. May it guide you or your best mate to victory at the next pub quiz, or at the very least keep one of you entertained on the loo. – AU$25
Buy it here (AUS) Buy it here (US)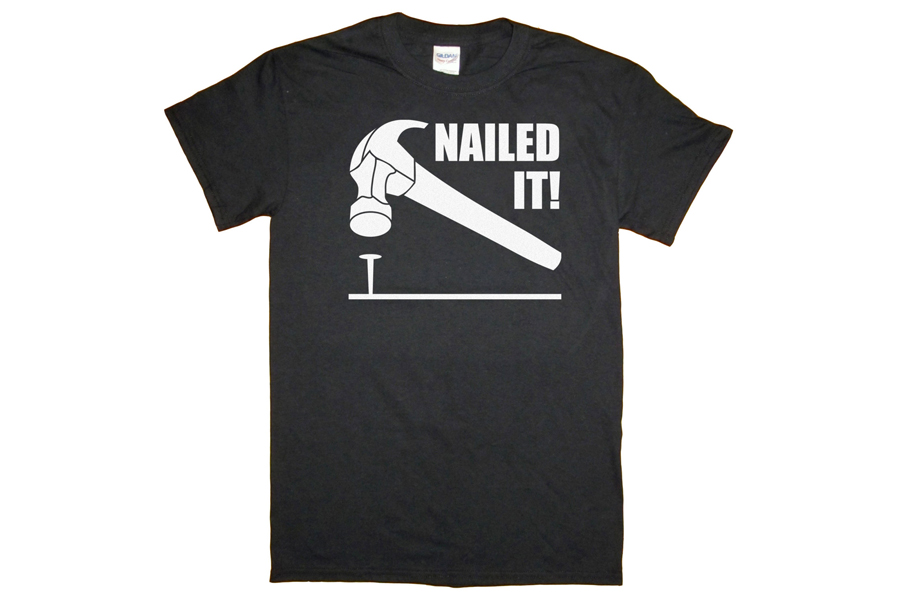 Nailed It Tee
This handmade cotton shirt almost literally has your favourite handyman's name written all over it. Available in a small variety of colours, it dispenses with the kind of cheeky humour that only a true fixer-upper will appreciate. Get it exclusively through an Etsy seller and tell them we sent you. Oh, and by the way: Merry Christmas!!! – AU$30
Buy it here (AUS) Buy it here (US)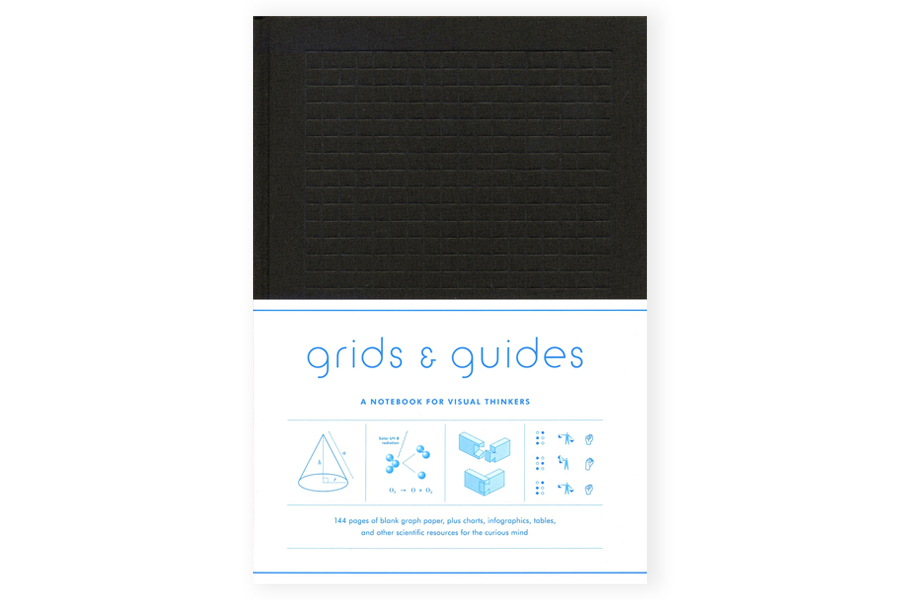 Grids & Guides: A Notebook for Visual Thinkers
It's often said that handymen, architects, designers, and creative types are visual thinkers, who jot down their ideas in the form of images and blueprints. Should the handyman in your life be no exception, he'll relish this premium notebook from Princeton Architectural Press. Within its pages are a host of scientific charts, tables, and infographics, along with plenty of blank space. The next great idea starts here. – AU$21
Buy it here (AUS) Buy it here (US)
View All of Man of Many's 2019 Christmas Gift Guides here
General FAQ
What is a good gift for a handyman?
Great gifts for a handyman include the Leatherman Free p4 Multitool, Dewalt Cordless Jobsite Fans, or Red Wing Rover Work boots.
What to get a man who likes DIY?
A man who likes DIY will need tools like the Barbuzzo Beer Hammer, the Deproko 208 Piece Tool Set, or the Dewalt Cordless Compact Drill.