Whether it is technically a house or not, the place where you lay your head at night is what we consider home. It's where you put all your stuff and show off a little bit of character and personality in ways beyond the typical conversation. When it comes to stylising and profiling the kind of home you want to live in, it can be tough wading through all the necessary stuff you can buy. Much like The Narrator in Fight Club, you can either flip through catalogues and wonder, "What kind of dining set defines me as a person?" or you can trust Man of Many and their ideal Christmas gift guide for the homemaker.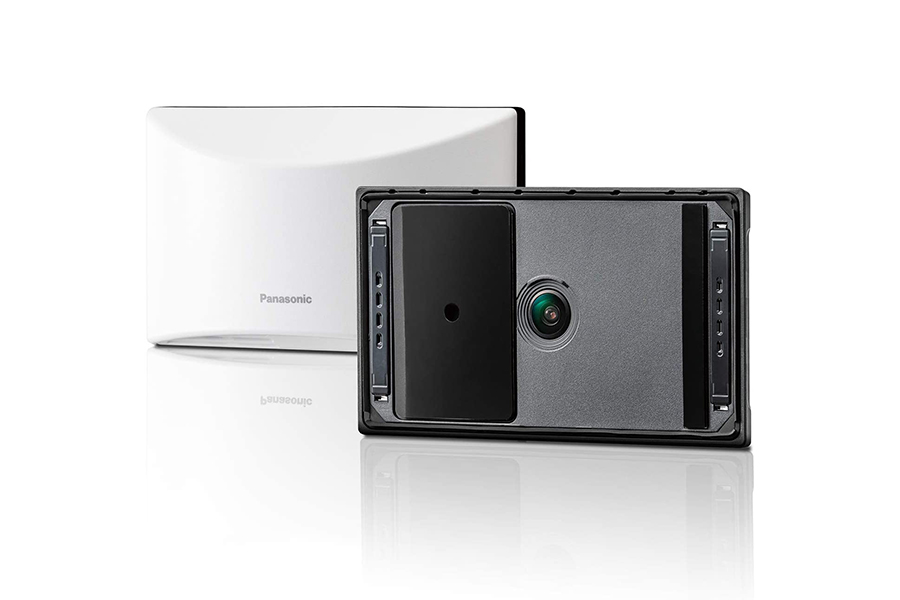 Panasonic HomeHawk Window
In Partnership with Panasonic HomeHawk
This affordable home monitoring solution from Panasonic is absolutely perfect for keeping a watchful eye over incoming Amazon orders or pesky intruders. Giving you and your loved ones that extra peace of mind, the Panasonic HomeHawk Window is a sleek and subtle camera capable of hiding in plain sight. Installed on the interior of a door or window, it remains protected from the elements and would-be thieves. Available free from any lock-in contracts or monthly fees, you can pick up a HomeHawk Window, attach it to the desired location, and you are well on your way to being protected by smart home security.
HomeHawk Window grants you 24/7 access to a live feed, plus a library of recordings when viewed using the HomeHawk app. It's the ideal solution for checking in on what's going on at home when you're at work or if you just can't be bothered getting up from your bed to see what's going bump in the night. As long as you have an internet connection, you can keep watch over everything, including when Santa finally rocks up.
Panasonic's latest monitoring solution captures footage in crisp 1080p HD in full colour. It even offers enhanced colour night vision, allowing you to keep watch after dark with better clarity than the naked eye. Grab one for Christmas today – US$149.95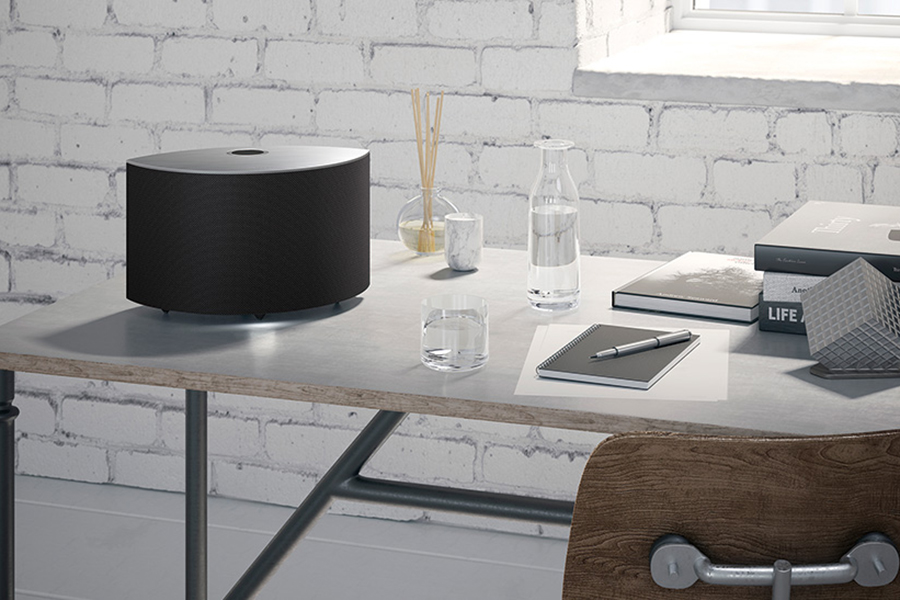 Technics SC-C30 Premium Wireless Speaker System
Every great home needs a good sound system. We haven't had the pleasure of installing wall to wall speakers throughout the entire house for an out-of-this-world audio experience in every room until now! The Technics SC-C30 Premium Wireless Speaker System sees your in-wall/ceiling speaker system with its destructive cable routing and fixed position and says, "I'm wireless" (drops mic).
Inside the Technics SC-C30 are three 1.6-cm tweeters capable of delivering high-res sound up to 50 kHz. Combined with a front-firing 12-cm long-stroke subwoofer and a straight, large-diameter, long port, it means you get a powerful 3.1 amplified sound.
If you want the very best, if you need the accurate and rich sound reproduction that Technics offers, then this is the ultimate music streaming device for you. It's capable of reproducing high-quality sound from compressed audio sources used in streaming music services, Internet radio, and Bluetooth transmission. The Technics Re-master technology upscales your music using a proprietary algorithm that reproduces signals as close to the original audio source as possible, thus eliminating sound quality degradation that generally occurs in the reproduction of audio signals from compressed audio sources.
You have to hear it to believe it. For the very best listening experience this Christmas, it has to be a Technics SC-C30 Premium Wireless Speaker System – AU$$949.00 (open box special) – $1,149.00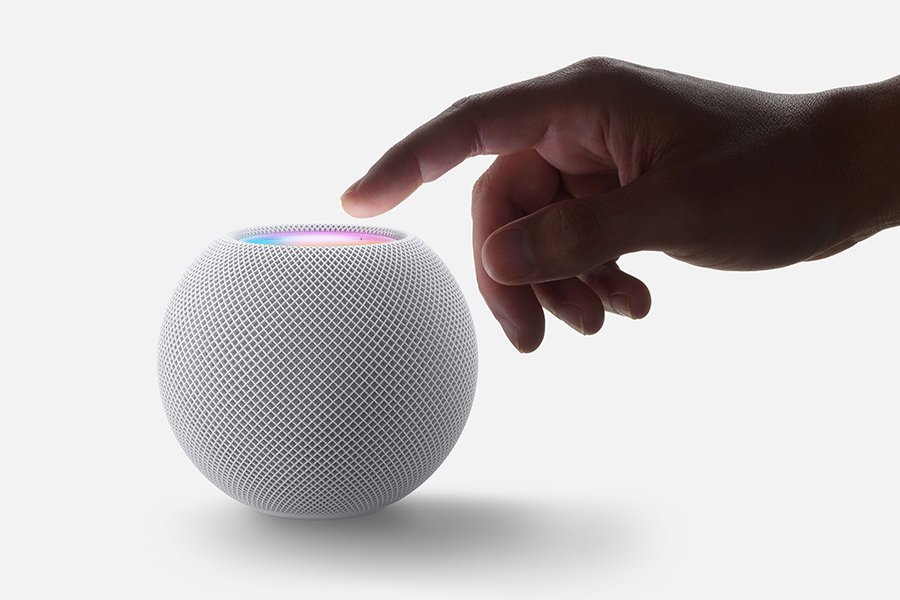 Apple HomePod Mini
Apple has finally done it. They're taking the smart home game seriously, and that means even more Siri goodness for you and your home. Available in two stylish monochromatic finishes – black and white – you can ying and yang your music all over the house, and even your voice with the new intercom feature. With the same excellent audio quality from the OG HomePod, get the best of apple with its Mini brother – AU$149 / US$99

Buy it here (AU) Buy it here (US)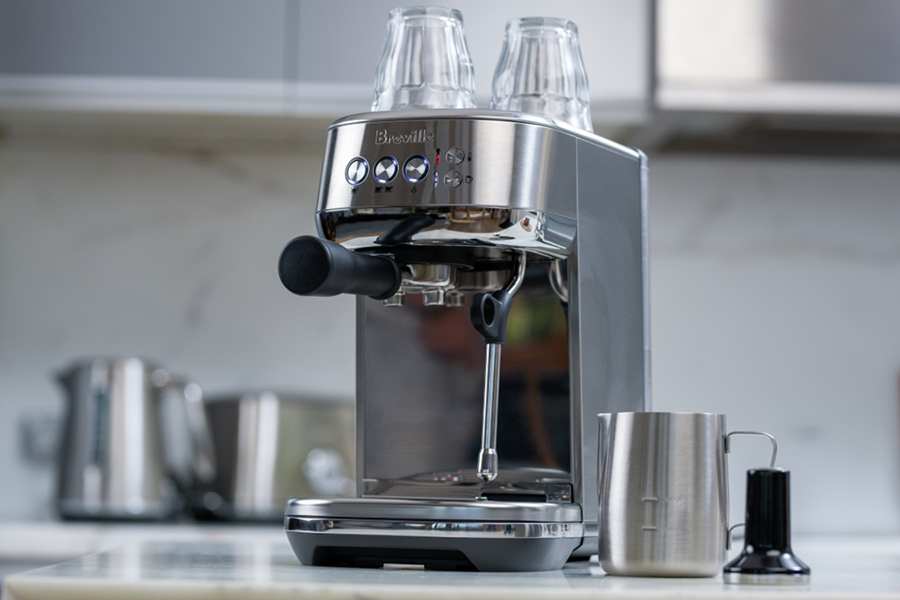 Breville Bambino
It's not even here yet, and yet Breville is so excited about the Bambino coffee machine that they're showing it off on their website. Just like a great movie, the Bambino is coming soon to deliver some serious value through some even better tasting espresso. Take the fast lane to a professionally made coffee with the Breville Bambino. Even saying the name of this coffee machine is fun – US$449.95
Mattress Lords Koala Launch New Homewares Range Whiskey Peaks Glasses are Designed for the Adventurous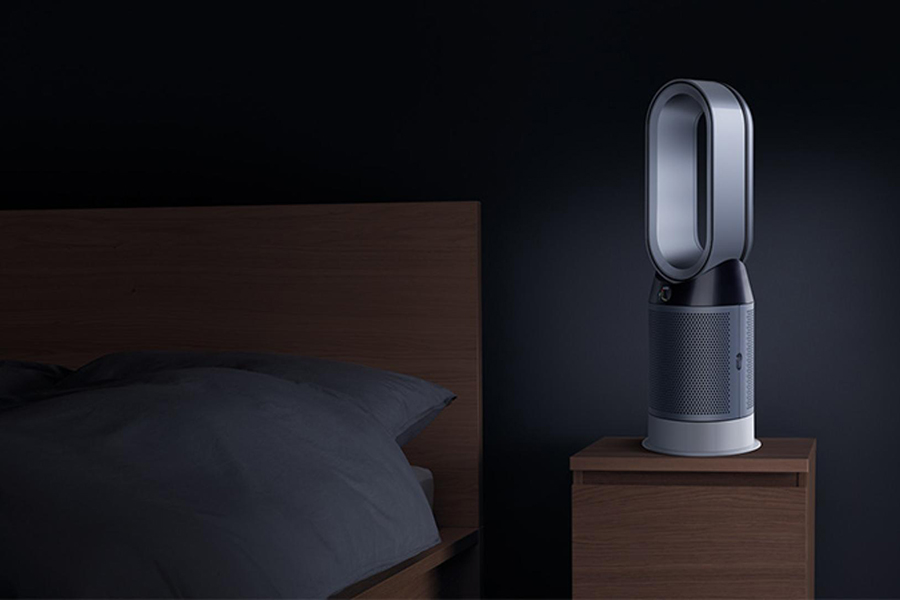 Dyson HP04 Pure Hot+Cool Purifying Fan Heater
This Dyson bloke pretty much just looks at a problem and goes, "I can fix that." Then a few years later, boom, you get yourself the quintessential bladeless fan. Going far beyond its first incarnation, the Dyson HP04 Pure Hot+Cool Purifying Fan Heater does it all, and is perfect for the Aussie summer, and can battle through the winter too. When it comes to heating up or cooling down, you best be doing it with Dyson, because honestly, there's no comparison in quality, especially when you throw in the Dyson Link app for smart home operation – AU$898 / US$649.99

Buy it here (AU) Buy it here (US)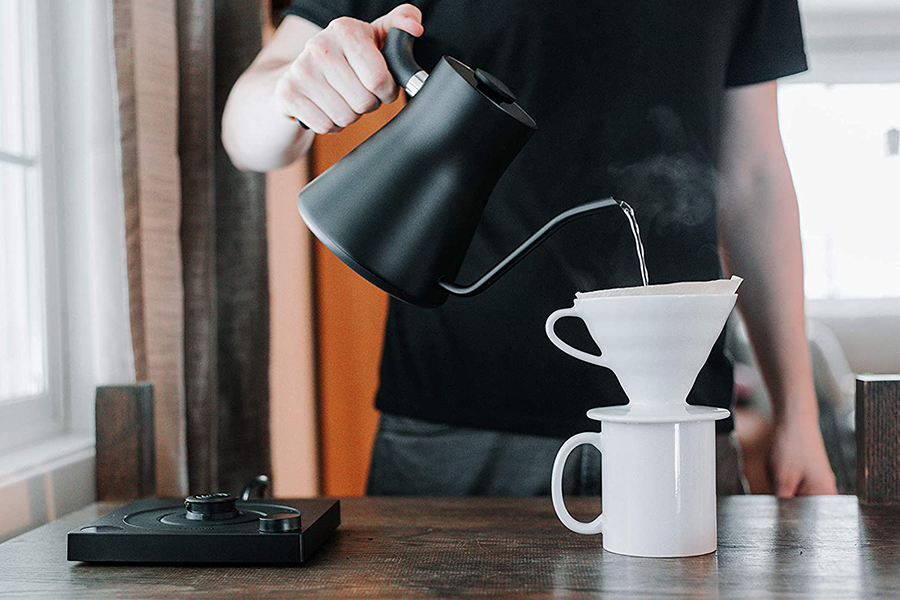 Fellow Stagg EKG Electric Pour-Over Coffee Kettle
Murder out your boring old kettle with the Matte Black Fellow Stagg EKG Electric Pour-Over Kettle. Ready to make your coffee and tea experience so much cooler than before? Enjoy perfect temperatures thanks to the 1200 Watt Variable Temperature Control. Plus, with Quick Heating technology and a built-in Brew Stopwatch, you'll be pumping out pour-over coffee to rival your local barista – AU$279 / US$199

Buy it here (AU) Buy it here (US)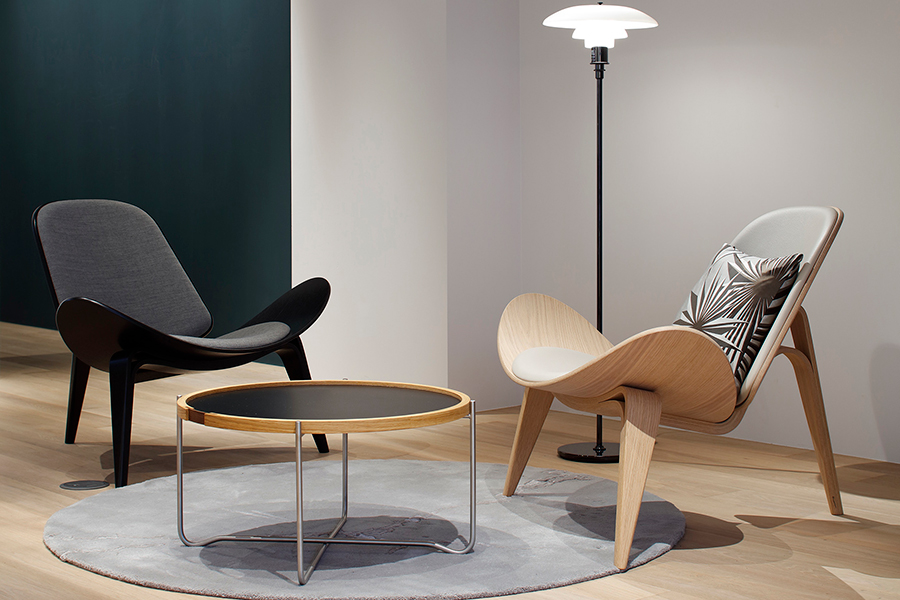 Carl Hansen & Son CH07 Shell Chair
This is one mighty looking chair. Hans J. Wegner's three-legged shell chair, first designed in 1963, had only limited versions produced, making it highly sought after, a coveted item for any gentleman's home. Recreated for you to enjoy in 2020, the Carl Hansen & Son CH07 Shell Chair is ready for you to take a seat this Christmas – US$2,732.75
Buy it here (AU) Buy it here (US)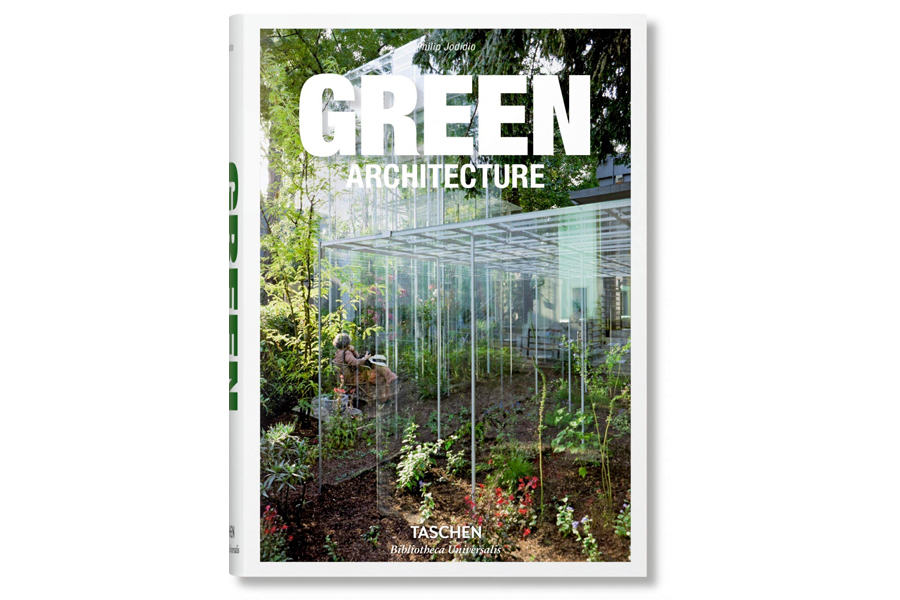 Green Architecture
Who doesn't love a good coffee table book? Especially one with a hundred contemporary green buildings to inspire you and your home decorations. Showing off environmentally aware and sustainable structures worldwide, each one conceived to consume less energy than ever before. Discover the whole suite of best practice examples of green projects from the Architecture Now! series – AU$51.68 / US$15.19

Buy it here (AU) Buy it here (US)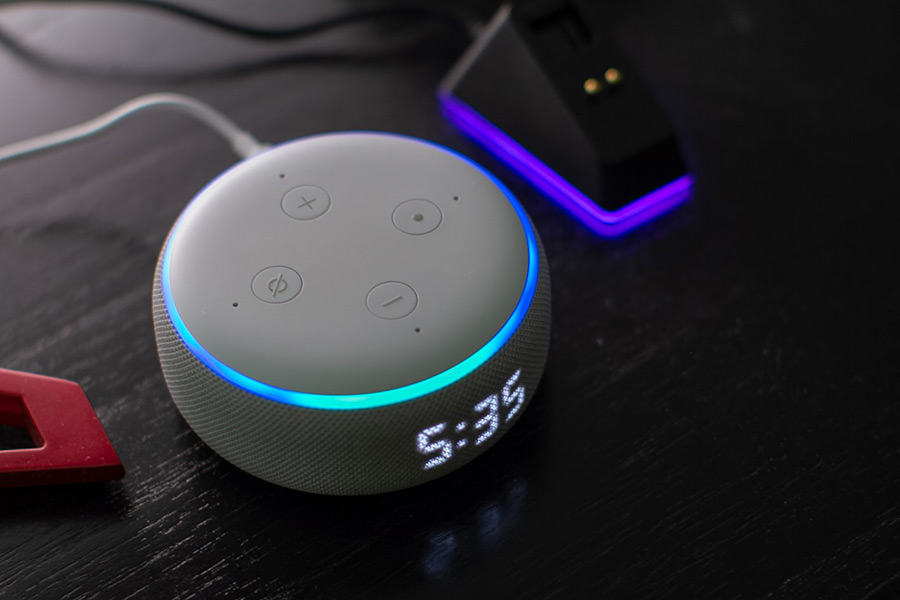 Amazon Echo Dot
Whether you want to admit it or not, Jeff Bezos and Amazon are everywhere these days. Whether it's Alexa helping, you automate your home or just simplifying your shopping experience. If you're using A3mazon, you need to jump on the Echo line up of smart speakers. The entry point into the ecosystem is this snazzy-looking Echo Dot. It now has even more features than just Alexa since the first-generation model, and it improves a lot in the looks department. If you want smart home tech or already use Alexa, the Echo Dot is a no-brainer for the home this Christmas – AU$59 / US$14.24

Buy it here (AU) Buy it here (US)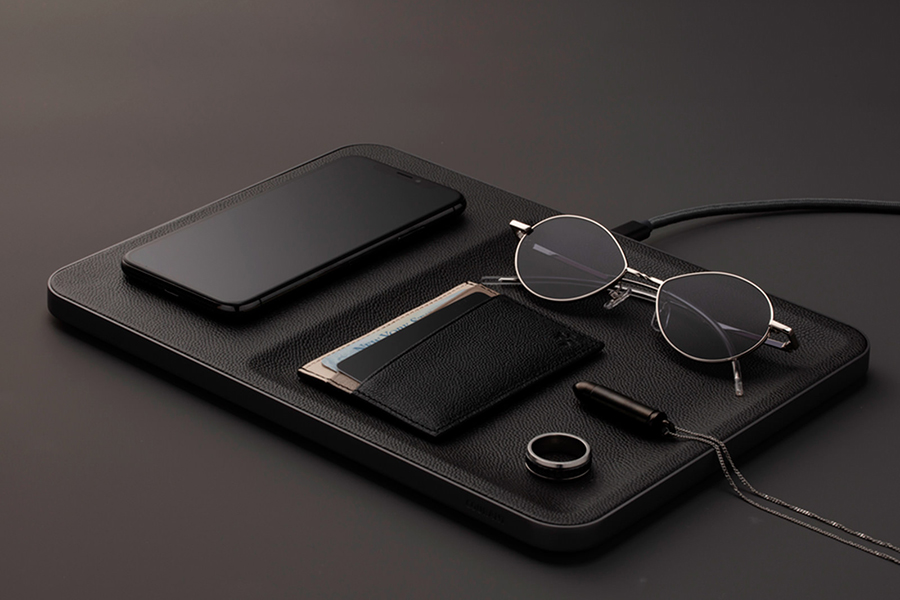 Courant Catch:3 Tray
A catch-all tray doesn't make much sense until you start to realise how many times you forget where you've left your keys or your wallet, or whatever else you've been throwing down like random. The Courant Catch:3 Tray cleans up your side table or entryway from clutter, putting everything exactly where it belongs. Better yet, it also sports a multi-coil, single device wireless technology for charging your brand new smartphone – US$175
Buy it here (AU) Buy it here (US)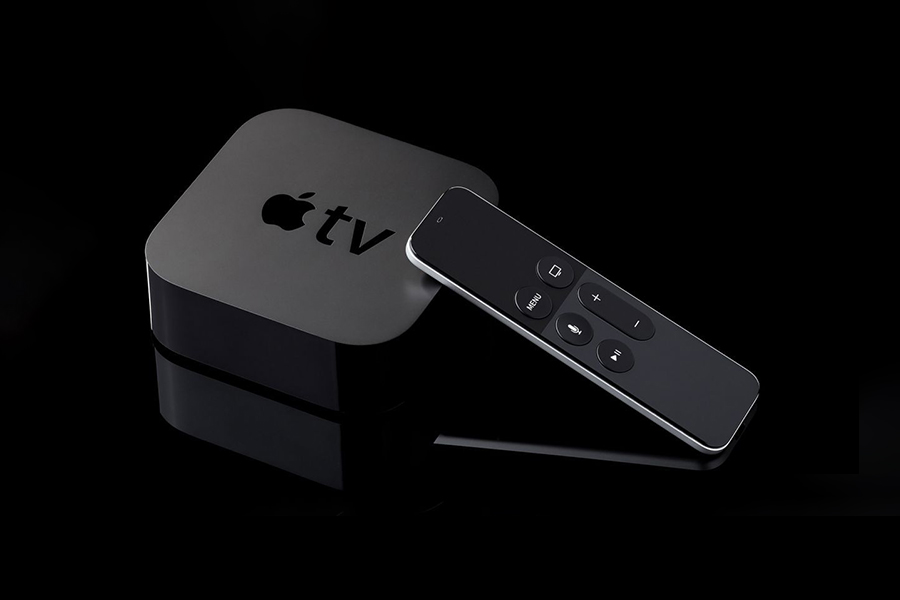 Apple TV 4K
Cinematic in every sense, the Apple TV 4K is a remarkable media device that will bring the entertainment to you. Combining this with the Apple HomePod Mini we featured above, and you've got yourself a darn good media set up that will knock your Christmas socks right off. Better yet, if you pair two of them together, you'll get some stereo goodness with your Apple TV 4K experience. Watch all the latest and greatest content from the Apple+ library, or just flick on whatever streaming service you desire with the array of Apple TV apps. The possibilities are endless with this Cupertino designed media box that deserves a place under the tree this year – AU$249 (32GB) AU$279 (64GB) / US$179 (32GB) US$199 (64GB)

Buy it here (AU) Buy it here (US)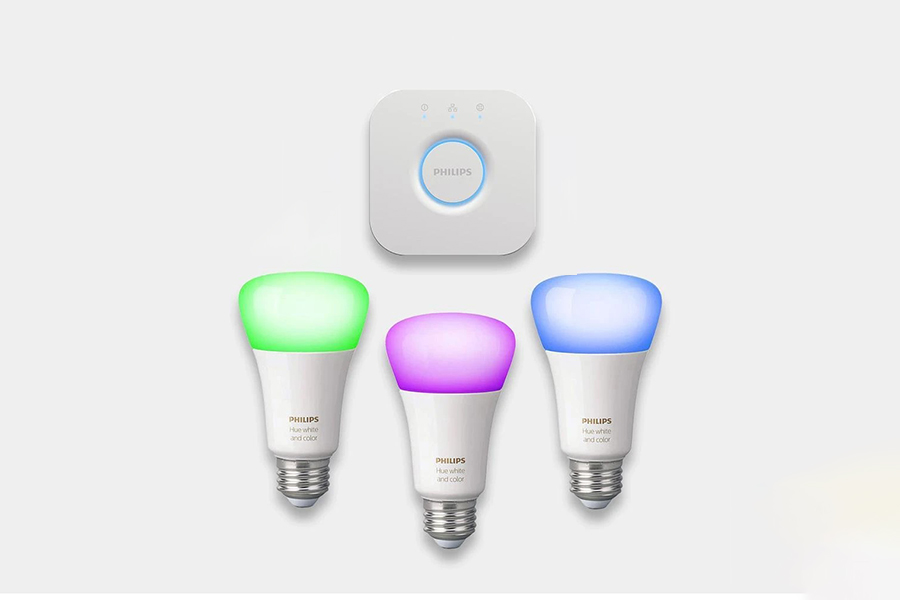 Philips Hue LED Bulbs / Starter Kit
This where it all begins. The Phillips Hue ecosystem starts with just one bulb, a Hue Bridge, and then the world is your oyster when it comes to smart lights in your home. With just a set of globes, you can access 16 million colours, including warm to cool White light, to create an ambiance that suits any mood. Compatible with Google Home, Amazon Alexa, and Apple HomeKit, in addition to the Philips Hue app, you can illuminate your life with voice commands and the touch of a button. Or you can go for the Smart button starter kit, which includes three A19 Smart Bulbs, one Smart Button, and the vital Hue Bridge Hub. – AU$125.26 (Twin pack) / US$179.99 (Starter Kit)

Buy it here (AU) Buy it here (US)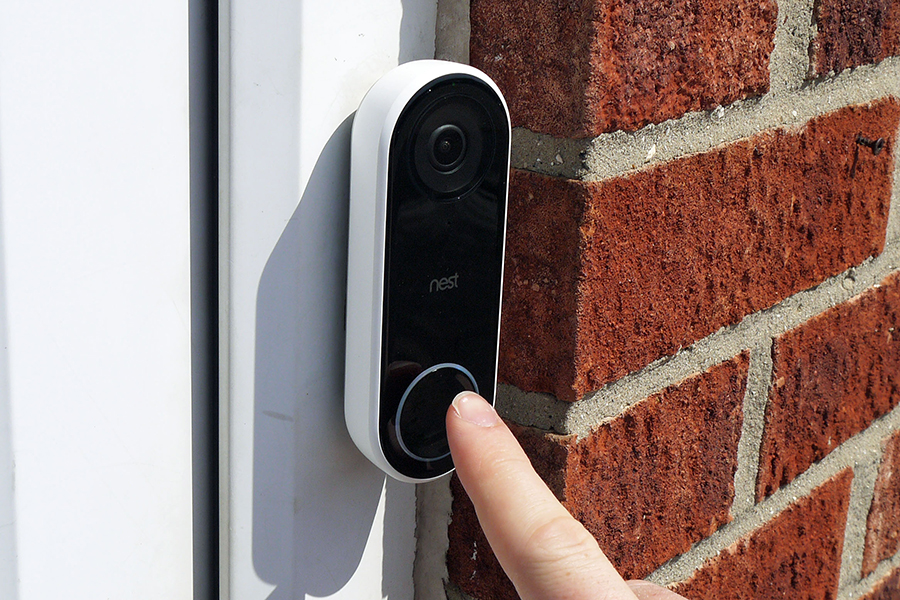 Google Nest Hello Smart Wi-Fi Video Doorbell
Ding-dong! Hello lets you know who's at the door, whether you're home or not. Replacing your existing wired doorbell, the Google Nest Hello Smart Wi-Fi Video Doorbell delivers crisp HD video right to your smartphone. With a 3-hour snapshot history, you can see who's been coming and going around your door. With an intercom feature and night vision capabilities, this is one fancy doorbell – US$229.99
15 Best Coffee Table Books for Men Buy it here (US)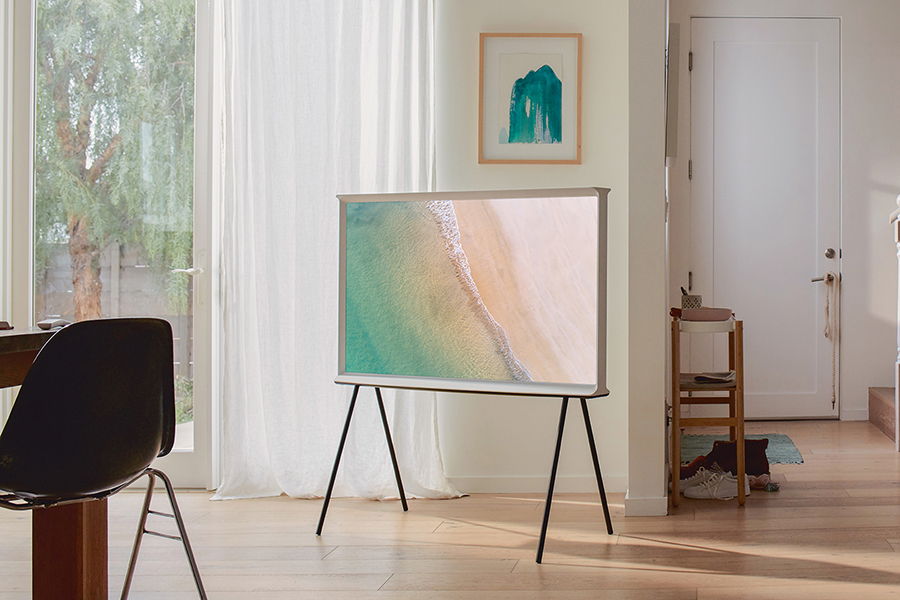 Samsung Serif TV
How did TV's get so sexy?! If you're old enough like us to remember when TVs had a big fat box on the back, then you remember a time of giant wall cabinets that hid it all away. Now, we display our TVs, loud on proud. But unlike others that simply go atop the wall unit or mounted on the wall, the Samsung Serif TV literally wants you to centre the room around it. For a viewing experience akin to watching art come alive, this is the ultimate Christmas present – AU$1,899 / US$1,499

Buy it here (AU) Buy it here (US)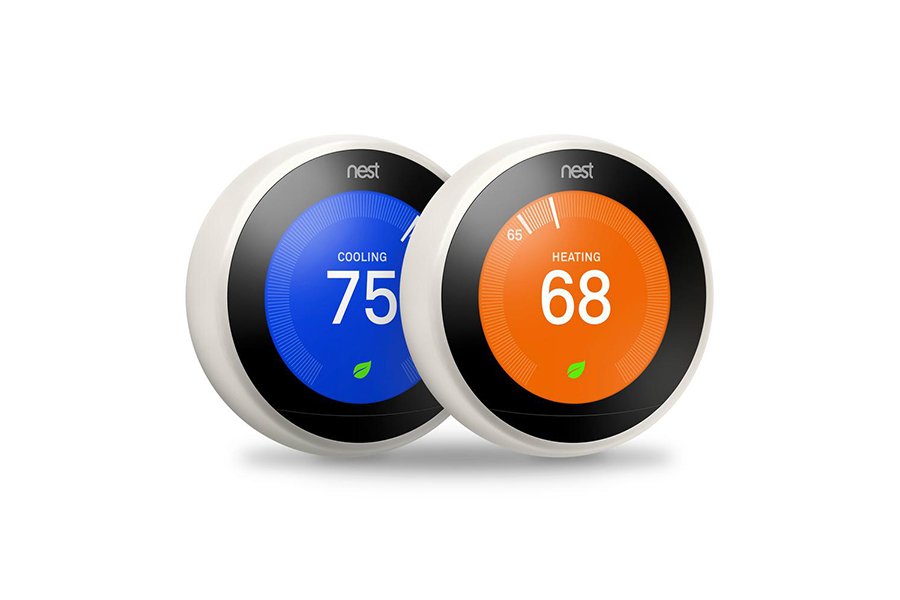 Google Nest Learning Thermostat
The 3rd generation Google Nest Learning Thermostat is thinner, sleeker in its design. Bigger and sharper when it comes to visuals and display. And it's even more beautiful to look at than ever. Giving you far-sighted goodness thanks to a light-up display that can be seen from across the room. You'll always know what temperature it is, thanks to this little guy. Proven to save energy and discreetly capable of keeping your home climate in the goldilocks zone, you can't look past the Google Nest Learning Thermostat- AU$358.64 / US$234.84

Buy it here (AU) Buy it here (US)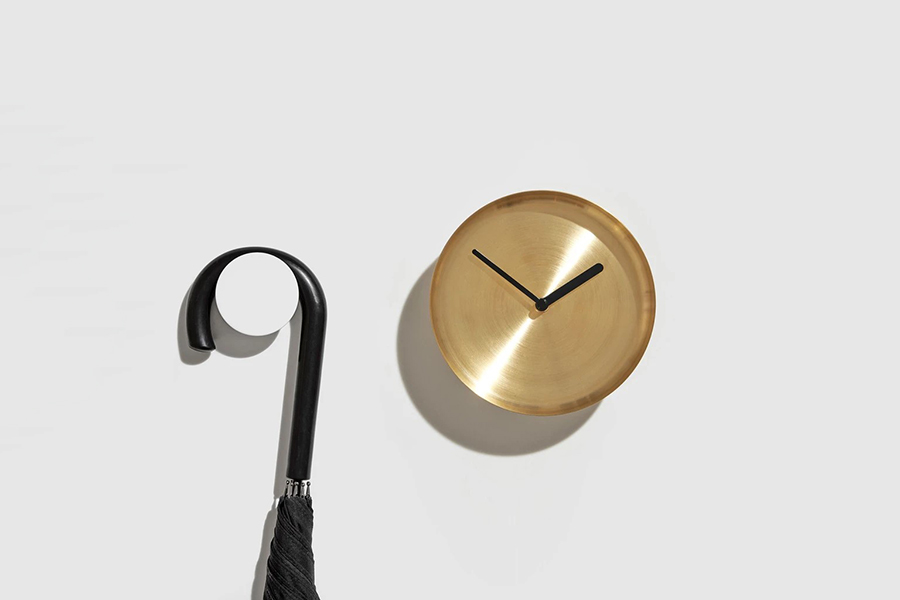 DesignbyThem Radial Clock
Tick-Tock! Designed by Nicholas Karlovasitis & Sarah Gibson, this luxurious wall clock is the ultimate statement piece for your home. Show everyone just what time it is with this massive DesignbyThem Radial Clock. Made from 100% solid brass with a spun sunray finish, the 300 diametre clock is sure to wow onlookers. Operated by a silent continuous sweep movement, it requires only a single AA battery, which is included (score!) – US$199
Buy it here (AU) Buy it here (US)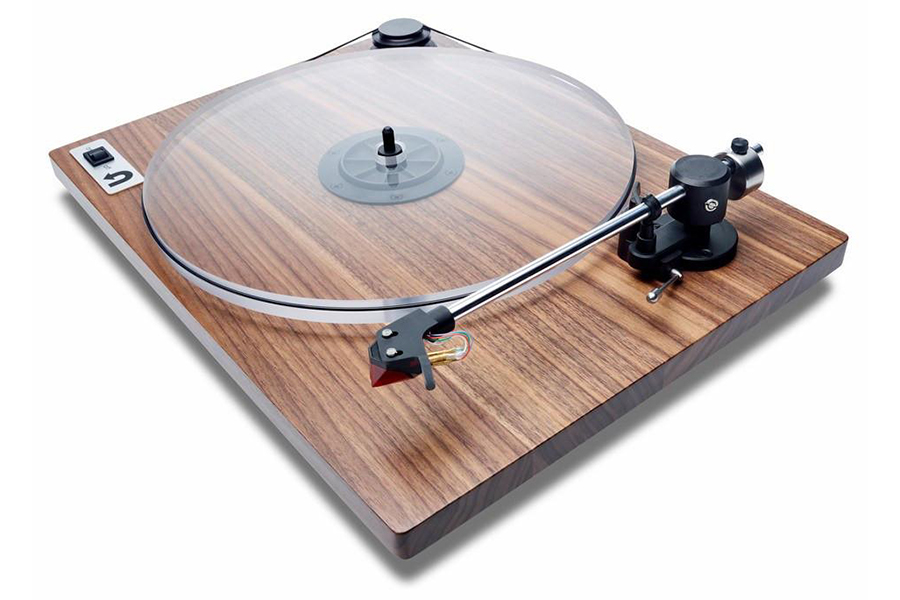 U-Turn Audio Orbit Special Turntable with Preamp
Continuing on the record playing bandwagon, we now offer up the Orbit Special from U-Turn Audio. This Groovemade inspired piece of turntable tech also features the same Ortofon 2M Red cartridge as the Sl-1500, though this one is assembled by hand in Massachusetts with primarily American components to ensure the highest quality sound – US$549
Buy it here (AU) Buy it here (US)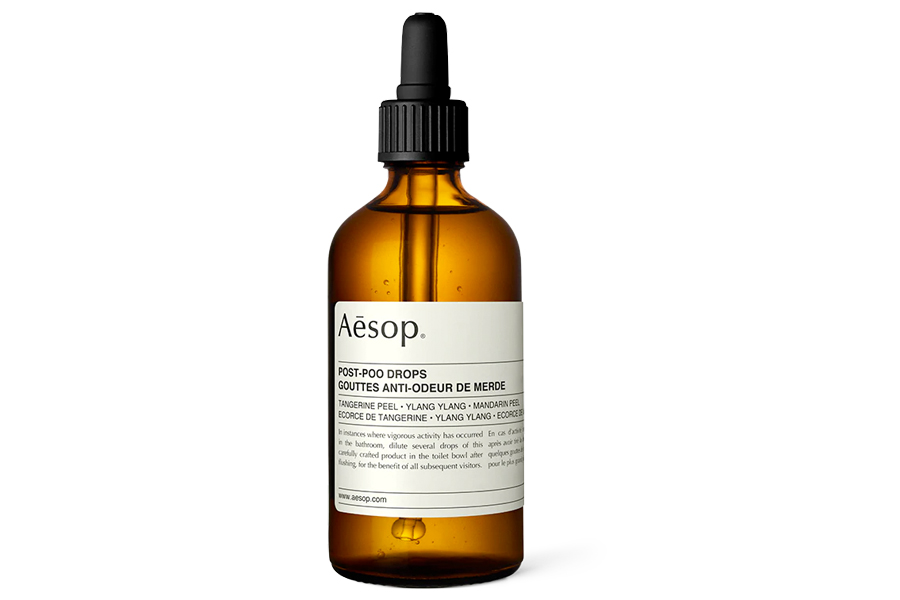 Aesop Post-Poo Drops
When you've finished laughing at the name, just remember Aesop the next time you destroy the bathroom. This bottle of botanical bathroom deodoriser effectively neutralises nasty smells with crisp notes of citrus peel and discreet florals. Never ruin the bathroom again with Aesop Post-Poo Drops, especially not after a big Christmas Lunch – AU$30 / US$29

Buy it here (AU) Shokunin from Kramer Knives Highlights a Master's Skill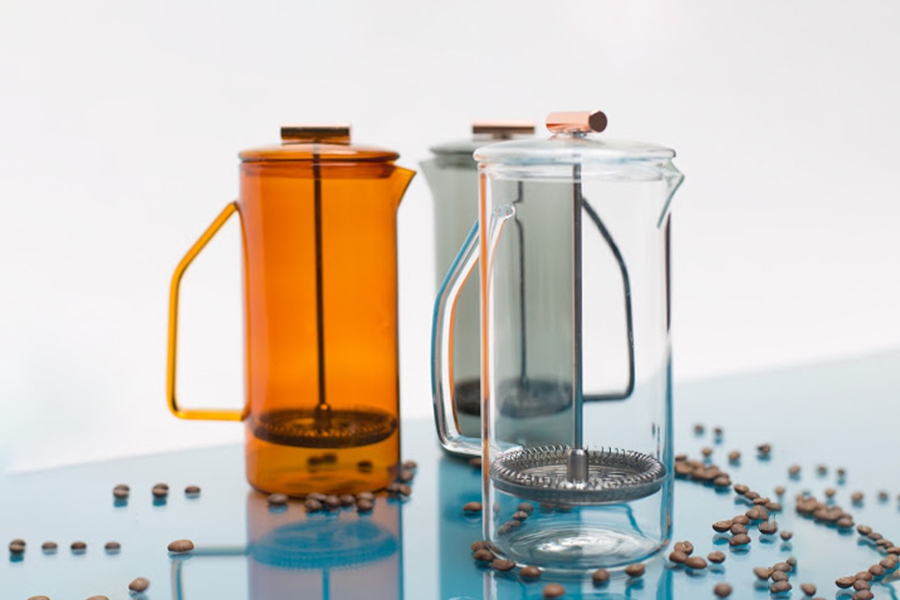 Yield Glass French Press
We all saw our grandparents enjoying French Press coffee at least once during our lives, and now you can too. This time with a bit more sophistication than before. Say hello to the Yield Glass French Press coffee jug. It's a classy bit of glass that offers up delicious French Press coffee in a sleek yet sturdy, heatproof borosilicate glass that can withstand extreme temperatures – US$85

Buy it here (AU) Buy it here (US)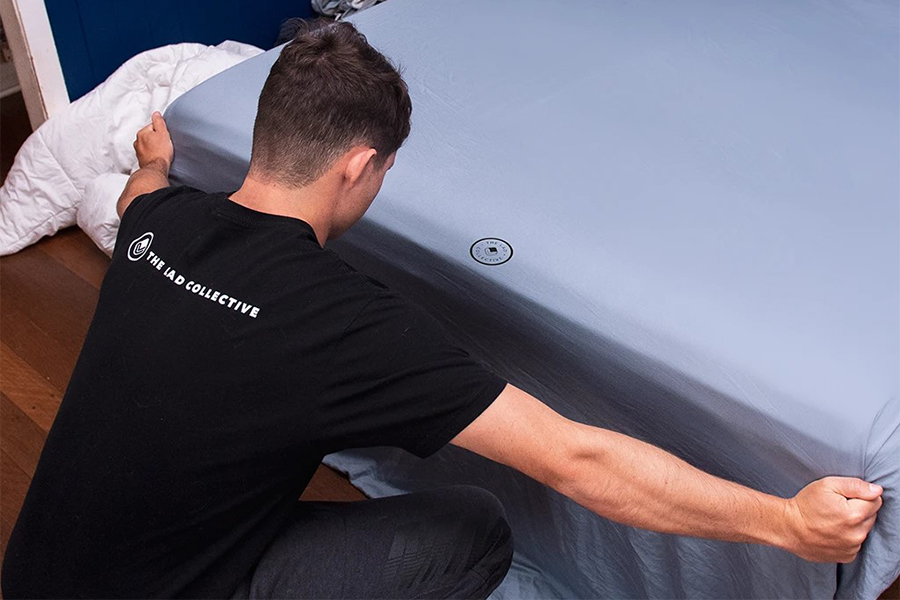 The Lad Collective Fitted Sheets
Get your sheet together, man! The blokes from this incredible start-up are empowering young men to revolutionise their bedrooms. Designing and manufacturing quality bed sheets that are not only easy to purchase but are even easier to use, TLC is guaranteed to impress whoever has the pleasure of seeing your bedroom in action. With free shipping and returns, a 90-night trial period, and a lifetime warranty, this bed set is the sheet – AU$179/ US$130.60