$40.5 Million San Francisco Estate with a "Batcave" Garage is Up for Sale
In one of its latest walkthroughs, Architectural Digest explores a particularly stunning, and super luxurious residence/estate that is currently up for sale. It's located within the Russian Hill neighbourhood of San Francisco and the estate is said to be like no other. We tend to agree.
The estate, valued at a cool $40.5 million, encompasses a full city block, the equivalent of six regular-sized lots. The main residence, cottage, infinity pool and lush garden are spread across more than 9,500 sq. Ft. The cantilevered, 4-sided infinity pool extends out towards the property line, offering a 270° view of San Francisco and the Bay (including Alcatraz). There's even a 1000 bottle wine wall below, perfect for those who like collecting as much as sipping.
You'll also like:
Peek Inside Drake's 50,000 Square-Foot Toronto Mansion
10 Stylish Man Cave Ideas For the Ultimate In-House Retreat
Epic Batman Garage in 'Wayne Manor' House in Toorak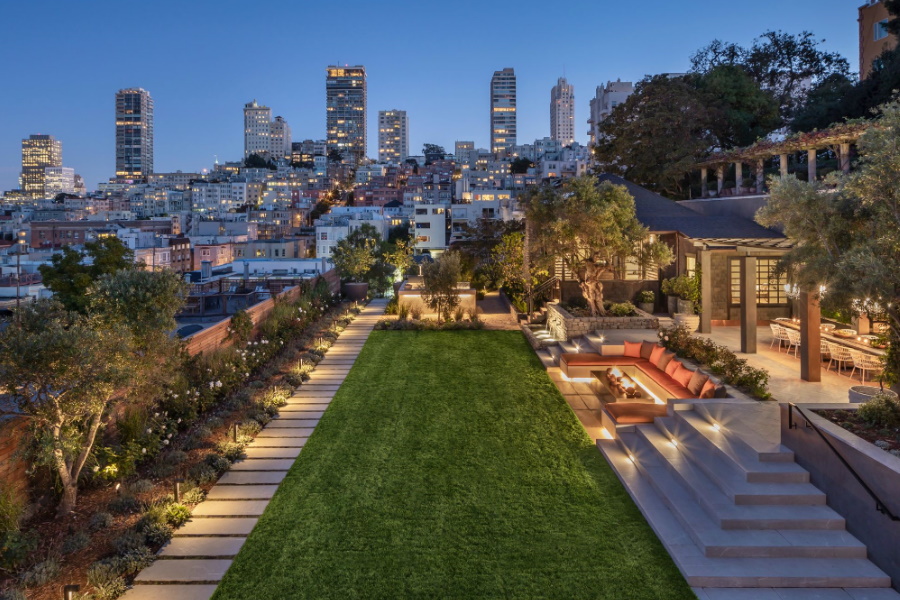 The main residence features 5 bedrooms and 6.5 bathrooms. The nearby cottage, which is the size of your average residential home, is dedicated entirely to the owner's mental, physical and spiritual wellness – complete with sauna, steam room, massage area, and spa.
The garden serves another purpose beyond entertaining and creating ambience. Beneath it, you will find a personal art gallery, illuminated by built-in skylights.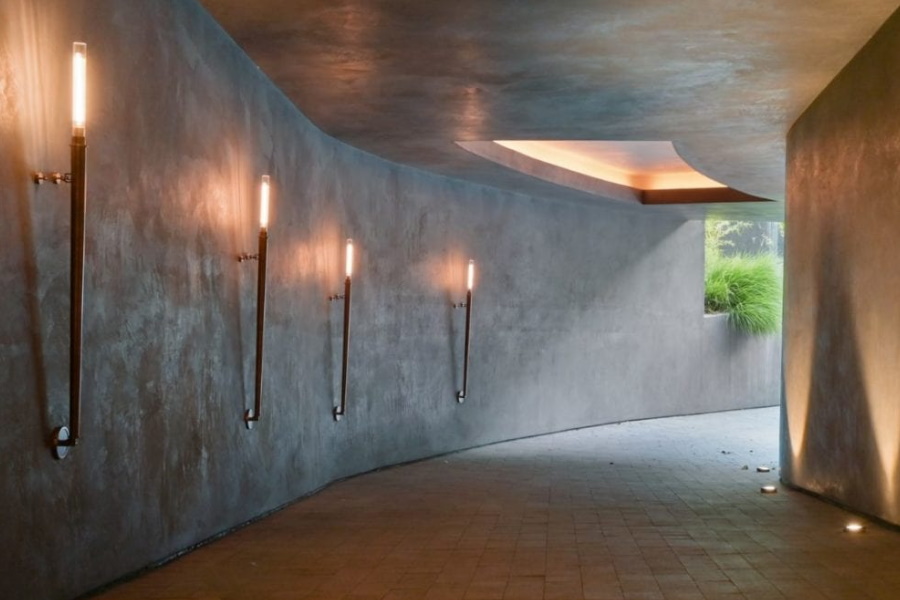 Arguably the most exciting aspect of the build, at least to those who appreciate their man cave, is the underground "Batcave" garage. This sophisticated area is fitted with all things stainless steel, a dog wash and turntable, so the resident can rotate their vehicle and save having to reverse out into the Californian night – to fight crime or at least carry on with whatever enables them to afford a $40.5 million estate with infinity pool views of Alcatraz.
You'll also like:
Peek Inside Drake's 50,000 Square-Foot Toronto Mansion
10 Stylish Man Cave Ideas For the Ultimate In-House Retreat
Epic Batman Garage in 'Wayne Manor' House in Toorak