Buhaus Container Homes Offer Higher-End Design
When Southern California was ravaged by the destructive Wolsey Fire in November 2018, many families were left to scavenge through the charred remains of what used to be their homes. Local architect Doug Burdge and builder Nate Garnero came up with an idea of how they could help these families. That idea became Buhaus Container Homes.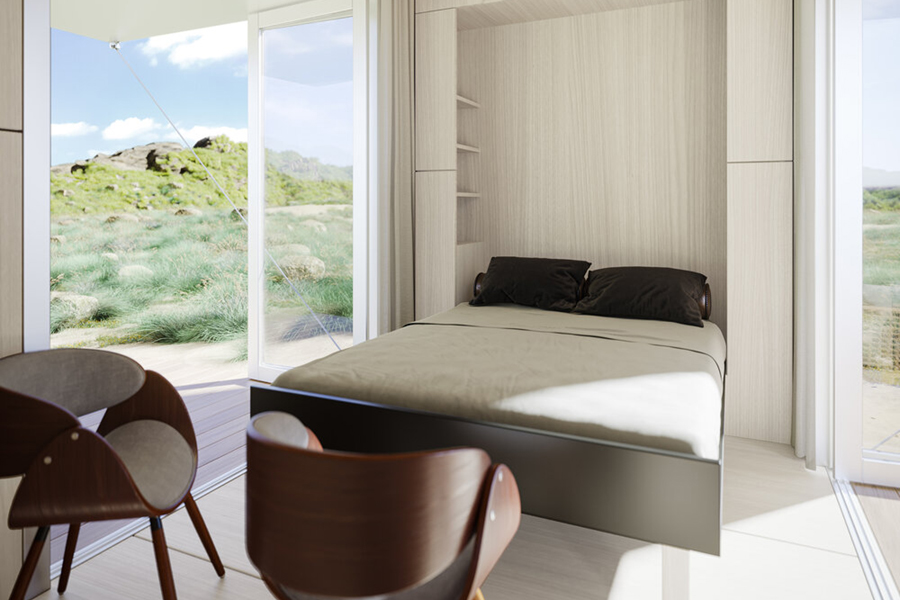 Buhaus Container Homes repurposes shipping containers into fire-resistant temporary housing that can help to address post-fire housing needs. The 160-square-foot residences emphasize clean lines and functionality. The unites offer a living and sleeping area that consists of a Murphy bed that can tuck away into the wall. With the bed hidden, a small table can extend out from the wall to provide a place to eat. At the other end of the container is a bathroom with an overhead waterfall showerhead. The bathroom also leads out to a deck with a privacy wall and an outdoor shower.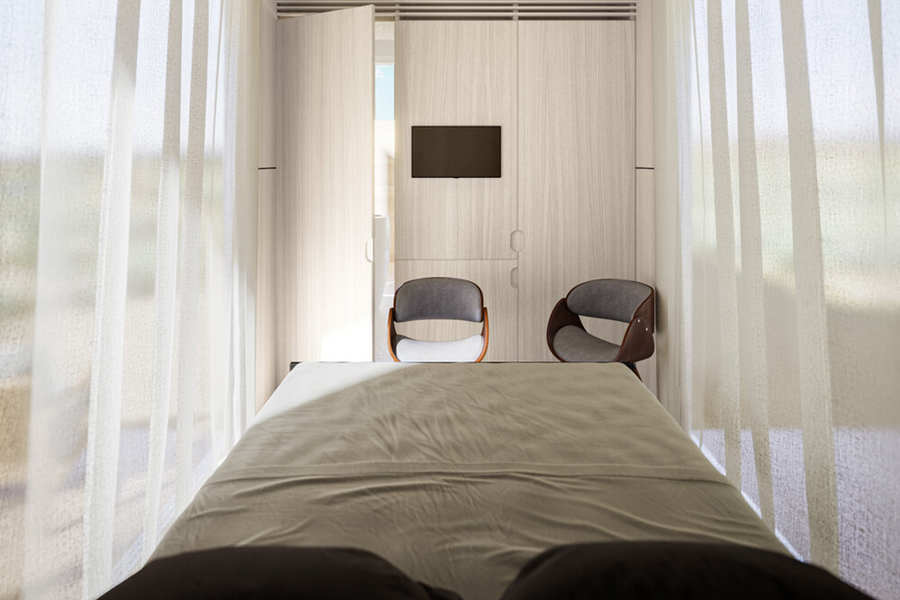 The Buhaus might be made of an old shipping container, but it certainly doesn't look like it. "People appreciate great design, and most shipping container designs seem to be more low-end," comments Burdge. "We wanted to create a higher-end shipping container living unite." The interior is covered in warm oak with high-end finishes. The exterior is clad with fire-resistant metal panels. All in all, you feel more like you're staying in a swanky hotel than a modified shipping container. What's more, the Buhaus is outfitted to go off-grid and offers alternative energy. The units can also be raised to offer shade for an outdoor area. The exteriors can be done in a sleek aluminum look, or with a balck finish. You can also get them done in a camouflage design, if you want to be a bit more tactical. The units start at $96,000 and are available for preorder now, with a shipping date of later in 2020.