Forget Toilet Paper, Amazon is Selling $16 Portable Bidets
Out of loo paper and not too keen on grabbing the latest newspaper to clean things up? Fear not friends, Amazon is selling a raft of innovative inventions to help you overcome the Dunny doldrums, most notably; a portable bidet. Sure, the product started out as a post-partum cleaning essential, but with supermarkets devoid of any toilet paper or flushable wipes, who cares?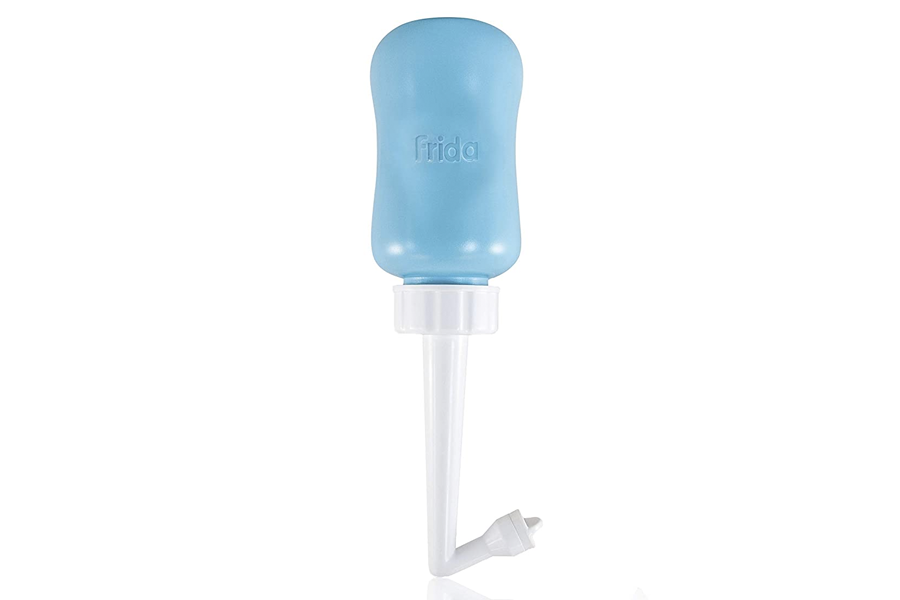 The Frida Mom Upside Down Peri Bottle features an ergonomic design that is made to be held, you guess it, upside down. The narrow, angled neck slips right under your dangly bits to provide a continuous stream of sanitising sweetness. What's more, this portable bidet also holds close to 300ml, so if things are getting out of control down there, you're more than covered.
At just $15.99, the Frida portable bidet isn't short on extras either. It also comes with a waterproof storage bag so you can take it on-the-go, not that you should really be heading anywhere at the moment, but for the few of us still travelling to work, it could be a big boost. We know that with toilet paper in short supply, people are turning to alternative measures, but don't let it go too far. Don't use your sock, don't go without and don't reach for the newspaper. You're better than that. Grab a portable bidet and treat yourself to a little at-home pampering.