Amazon Finds March 2017 – Camping Weekend
The modern city offers a spectacular plethora of restaurants, bars, technology and activity, but every now and then you need to escape the urban grind and retreat into the wilderness. Here amongst the trees and rivers and mountains you can once again re-connect with nature and break loose from the omnipresence of screens (though who are we kidding you still definitely brought some tech). By day you hike or swim and at night you gather around a fire, sip beers, tell stories, and gaze up at a mind-blowing expanse of stars. It's called camping, and it's exactly what the doctor ordered.
Of course while camping might mark a return to a simpler, more regressive state, you're not going full aboriginal and running butt naked through the woods–or at least not planning to. Therefore you'll need to buy some dependable gear before your next camping trip. Allow us to save you heaps of time by recommending the following products on Amazon. May they make your next camping trip one for the ages.
---
You'll also like:
Live off the Grid With a Tigermoth Camper Trailer
Kahn Design Land Rover Defender Flying Huntsman 6×6
The Solo Stove Bonfire Brings People Together
---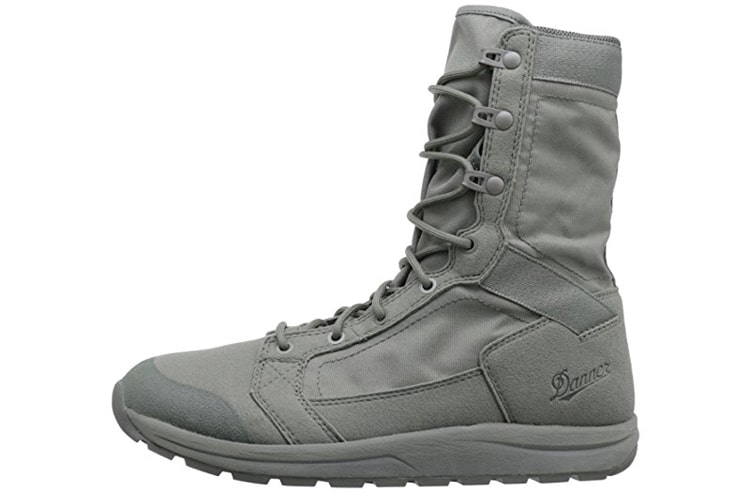 Danner Men's Tachyon 8" Duty Boots
One look at this trusty lightweight boot and you'll know it will never let you down in a time of need. The Duty Boot from Danner uses a synthetic ultralight upper to deliver a rapid dry time, an open cell polyurethane footbed to improve airflow, and an EVA midsole for the best of shock resistance and durability. That's joined with a Tachyon rubber outsole with pentagonal lugs for military grade traction and resilience. When camping, you never know what kind of terrain you'll encounter–with these wonderful boots you'll always be prepared.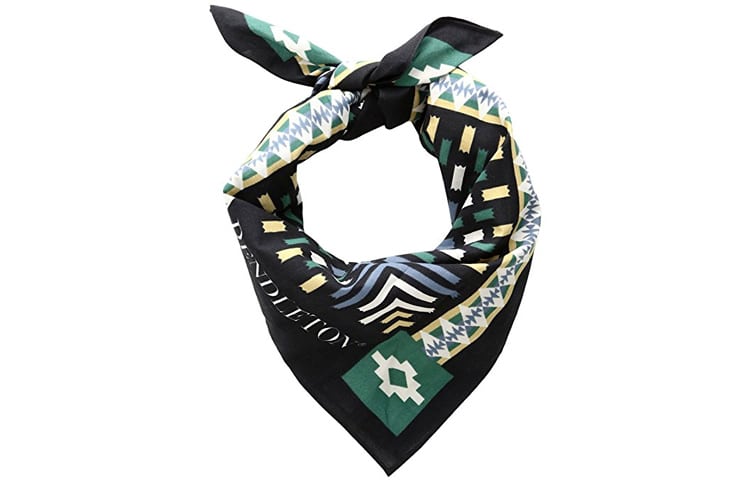 Pendleton Men's Jumbo Bandana
Made of 100% cotton and flaunting a brilliant pattern, this over-sized bandana will protect your neck and inject you with some style at the same time. The fact that it's made by Pendleton–a brand that maintains only the highest standards of quality of craftsmanship–should be more than enough close the deal.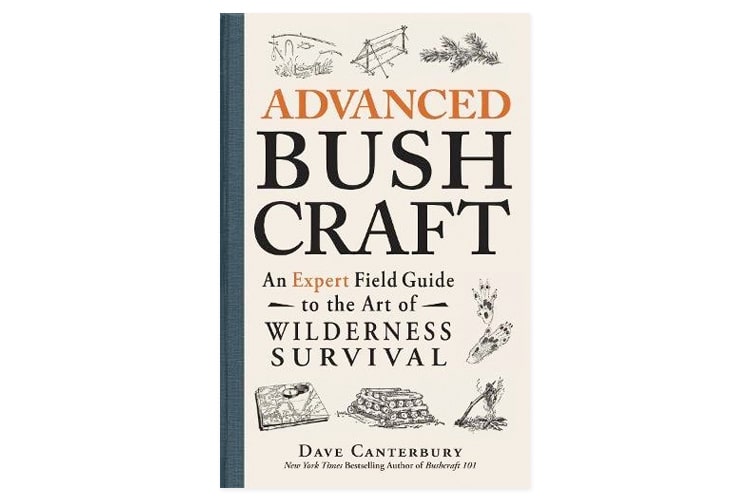 Advanced Bushcraft: An Expert Field Guide to the Art of Wilderness Survival by Dave Canterbury
For those who were too cool for Cub Scouts, fret not because Dave Canterbury has written a guide telling you all you need to know about surviving in the wild without your gear. In this follow up to Canterbury's popular Bushcraft 101, the author dispenses everything from helpful tips to downright essential lessons like how to build a fire, create medicine from plants or get around without a compass. Canterbury's guide will not only save you money, it could one day save your life.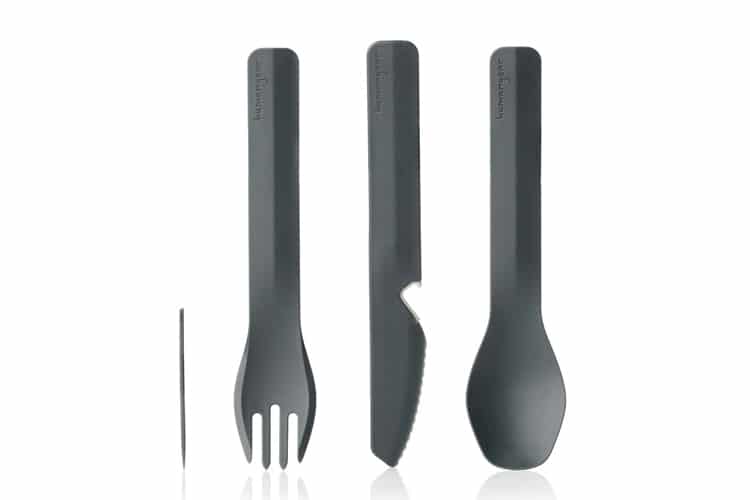 Humangear GoBites Trio
Just because you're deep in the wild doesn't mean you have to eat like a savage. Retain some dignity and check out the Humangear GoBites Trio, a dishwasher safe utensils kit made of trusty nylon that includes the basics plus a toothpick. These utensils are built to last so buy them once and be set for life.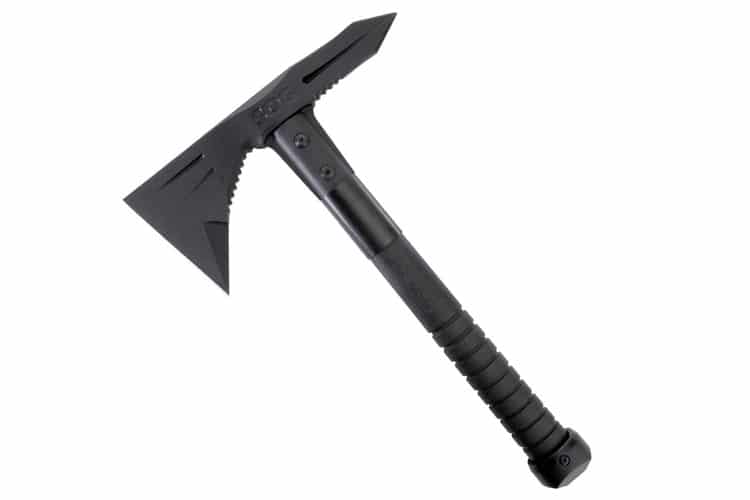 SOG F18-N Voodoo Hawk Tomahawk
This one's for those intermediate and expert campers who approach their next excursion with the utmost intensity. The Voodoo Hawk Tomahawk is sharp, optimal and downright beautiful. It features a metal butt cap, glass-reinforced nylon handle, and stainless steel blade. Just be careful because once you own this baby, you'll be looking for an excuse to use it.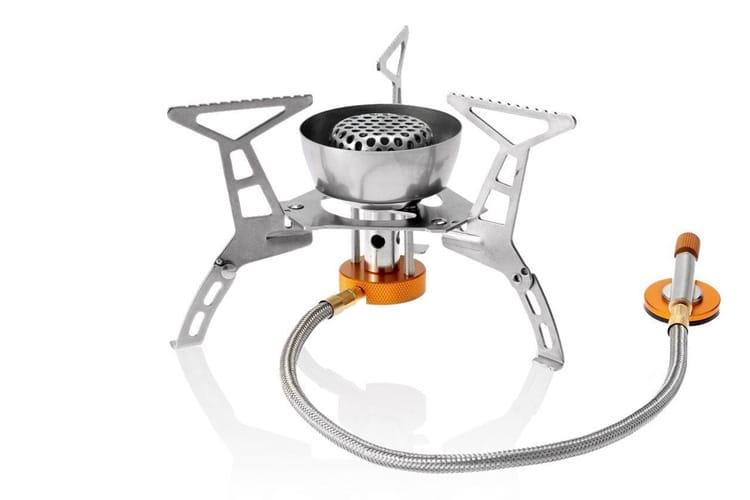 OUTSPOTS Camping Stove
Bring your culinary artisanship deep into the woods (or at the very least, guarantee you won't starve) by using this electric powered, rotary flame camping stove. Hosting a windproof design and lightweight portable body, the stove is able to cook at high temperatures, boil water and save energy.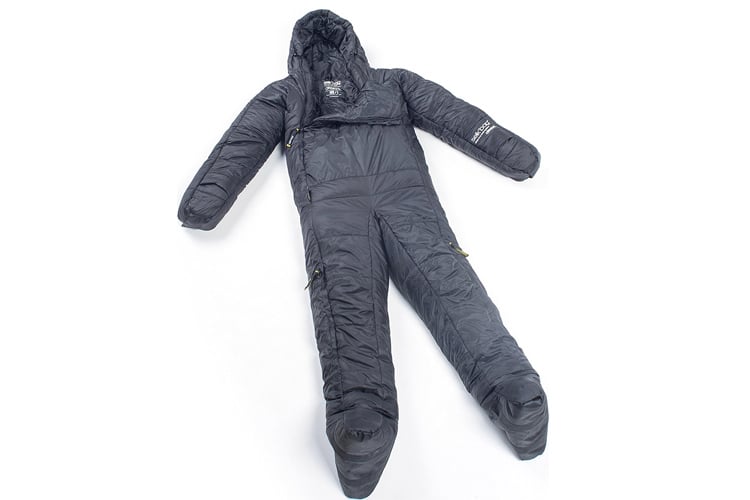 Selk'bag 5G Wearable Sleeping Bag
Keep supremely cosy at night with this hassle-free wearable sleeping bag. It includes features like zip-off booties, leg vents and a kangaroo-style pocket to optimise your comfort and mobility. Forget camping–this garb is so dreamy you might end up wearing it at home.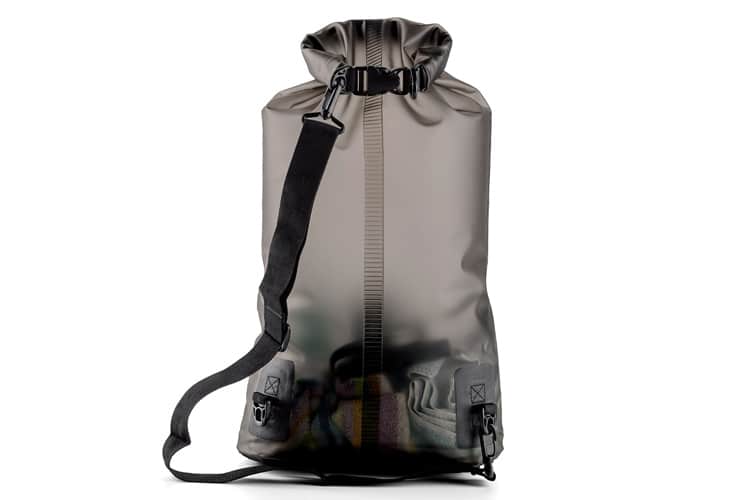 DrySak by Barlii
No camping trip is complete without a trusty backpack keeping all your gear safe and dry. Eco-conscious brand Barlii delivers a sack that does those things without resorting to harmful PVC chemicals. The DrySak uses Polyether-based TPU, an environmentally and much safer alternative to PVC that doesn't compromise on silky texture or top-shelf durability. The bag is tremendously light, resistant to microbes and chemicals, watertight and airtight. In other words, the DrySak's definitely got your back!
Leatherman Surge Pocket Multitool
Okay, so you packed your eating utensils and tomahawk, but you still can't properly open that stupid can of beans. For everything else, consider the surge pocket multitool from Leatherman. This comprehensive, stainless steel beast includes all the basics and even some tools you'll probably never need. Giving the surge pocket multitool a slight edge in the badass department is a switchblade-like feature that springs a blade with the touch of a button when the tool is closed. Use it wisely.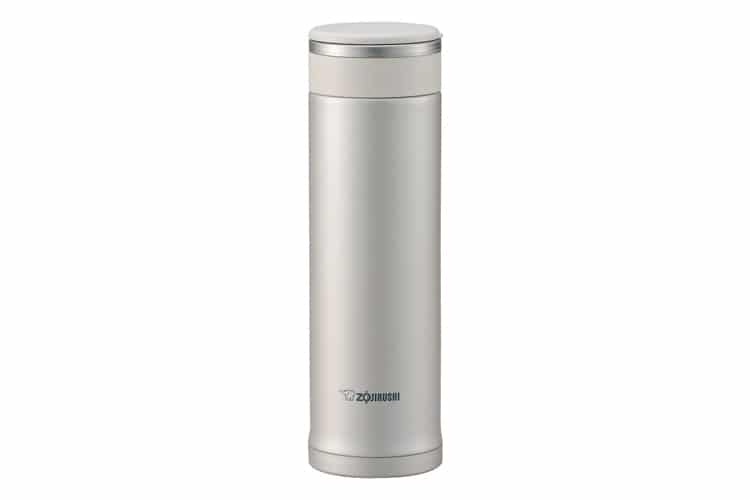 Zojirushi Stainless Steel Vacuum Insulated Mug
It's amazing what they're doing with travel mugs these days. On your next camping trip go the premium optimal route with this sleek stunner. Made of stainless steel and featuring vacuum insulation to ensure your beverages stay properly hot and cold, Zojirushi's mug looks like something that could power Marty McFly's time machine and will duly serve you well on your next camping adventure.
---
You'll also like:
Live Off the Grid With a Tigermoth Camper Trailer
Kahn Design Land Rover Defender Flying Huntsman 6×6
The Solo Stove Bonfire Brings People Together
---
Have you subscribed to Man of Many? You can also follow us on Facebook, Twitter, Instagram, and YouTube.