40+ Camping Essentials for Your Next Adventure
Time to whip out your camping checklist and start packing the car, we're heading off the beaten track. As the weather warms up and we are allowed to travel again, the first thing on many keen adventures' minds is their next camping trip. If you love the outdoors, you will know all about the beauty of camping. You'll also know that no trip is successful without the proper camping gear. Here, we've put together a list of camping equipment and accessories for your next outdoor adventure.
You'll also like:
10 Best Dog-Friendly Camping Spots in NSW
18 Best Camping Spots Near Brisbane
12 Best Swag Tents for Camping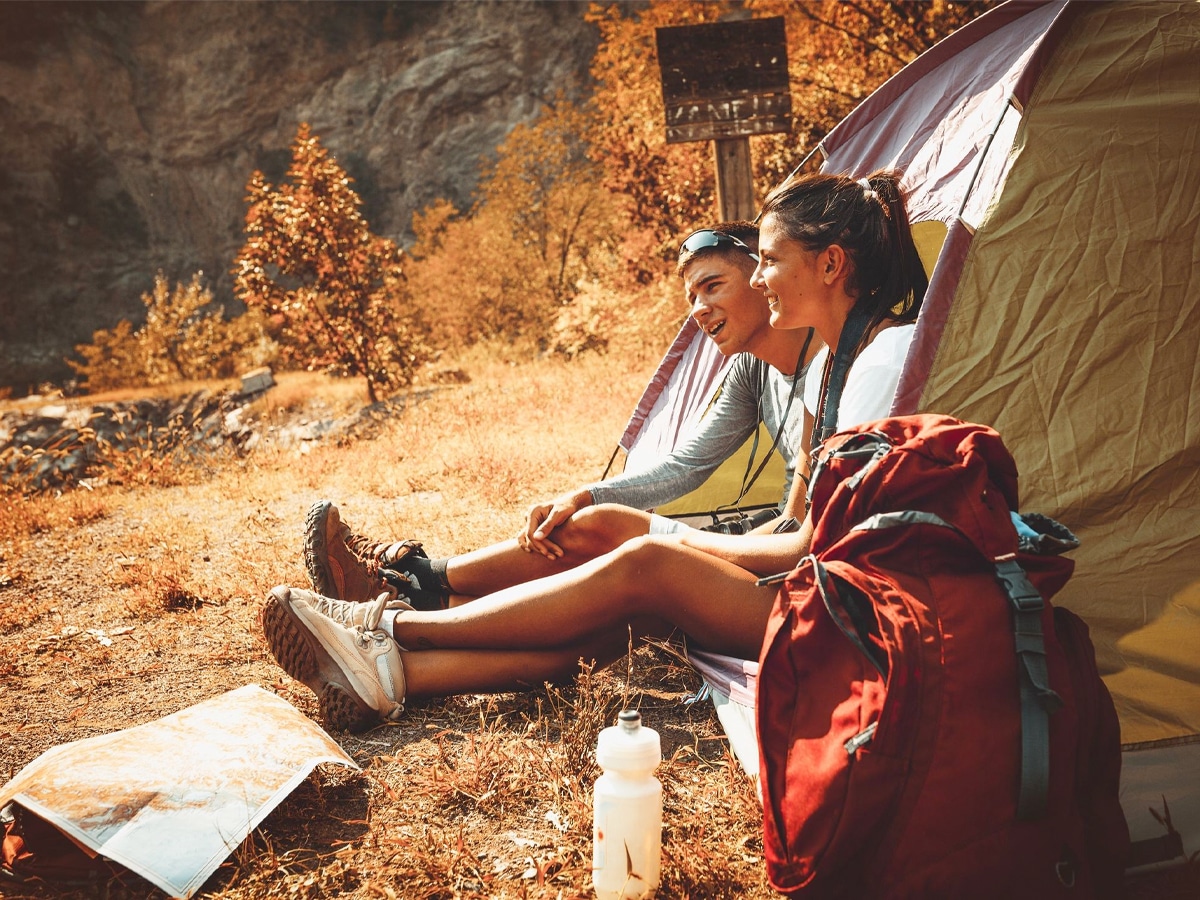 Camping Checklist
First thing's first, when it comes time to pack for a trip, it's important to set a list. We've put together a collection of the essential items every camp-goer needs to make sure their trip goes smoothly. Should anything go wrong, you want to have the best equipment on your side. Here is a list of important items for your camping checklist:
Tent
Sleeping bags
Pillows
Flashlight
Camp chairs
Camp table
Lantern
Tarp or awning
Hammer
Camp stove and fuel
Matches
Cooking pots
Frying pan
Utensils
Bottle opener
Plates and bowls
Mugs and cups
Chopping board
Eski
Water bottles
Bin bags
Dishwash detergent
Dish sponge
Tea towel
Kettle
Clothing
Shoes
Swimmers
Rainwear
Hat
Sunglasses
Toilet paper
Toothbrush and toothpaste
Toiletries
Hairbrush
Towels
First aid kit
Insect repellant
Best Camping Gear
Once, you've got the basic camping checklist sorted, it's time to update your gear. From cooking and essentials to sleeping and entertainment, this list of camping gear will set your next trip off without a hitch.
Essentials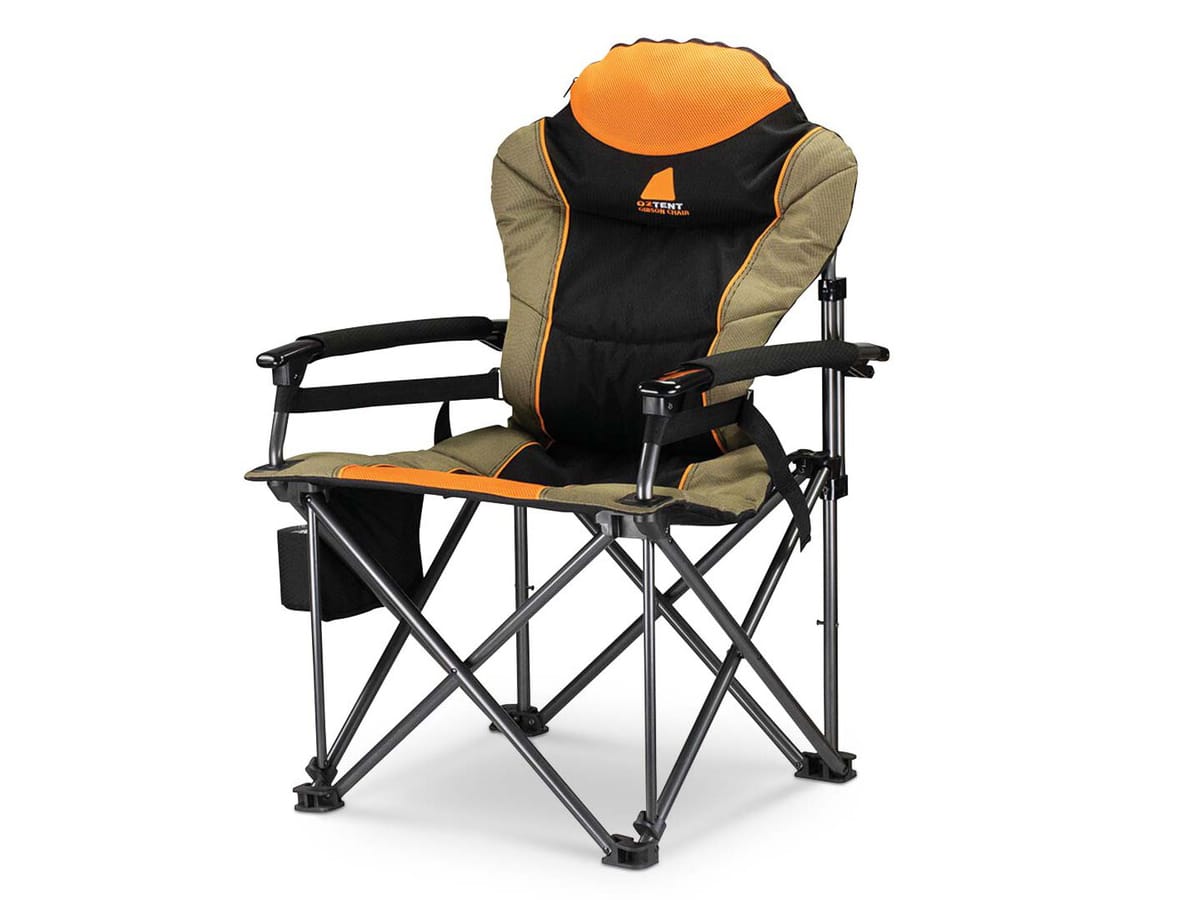 1. Oztent Gibson Quad Fold Chair
A quality camping chair is a top priority if you're an avid camper and this chair by Oztent is one of the best camping gear essentials you can get your hands on. The chair is comfortable and has a headrest and adjustable lumbar support. There is even an insulated drink holder to keep your drink cool!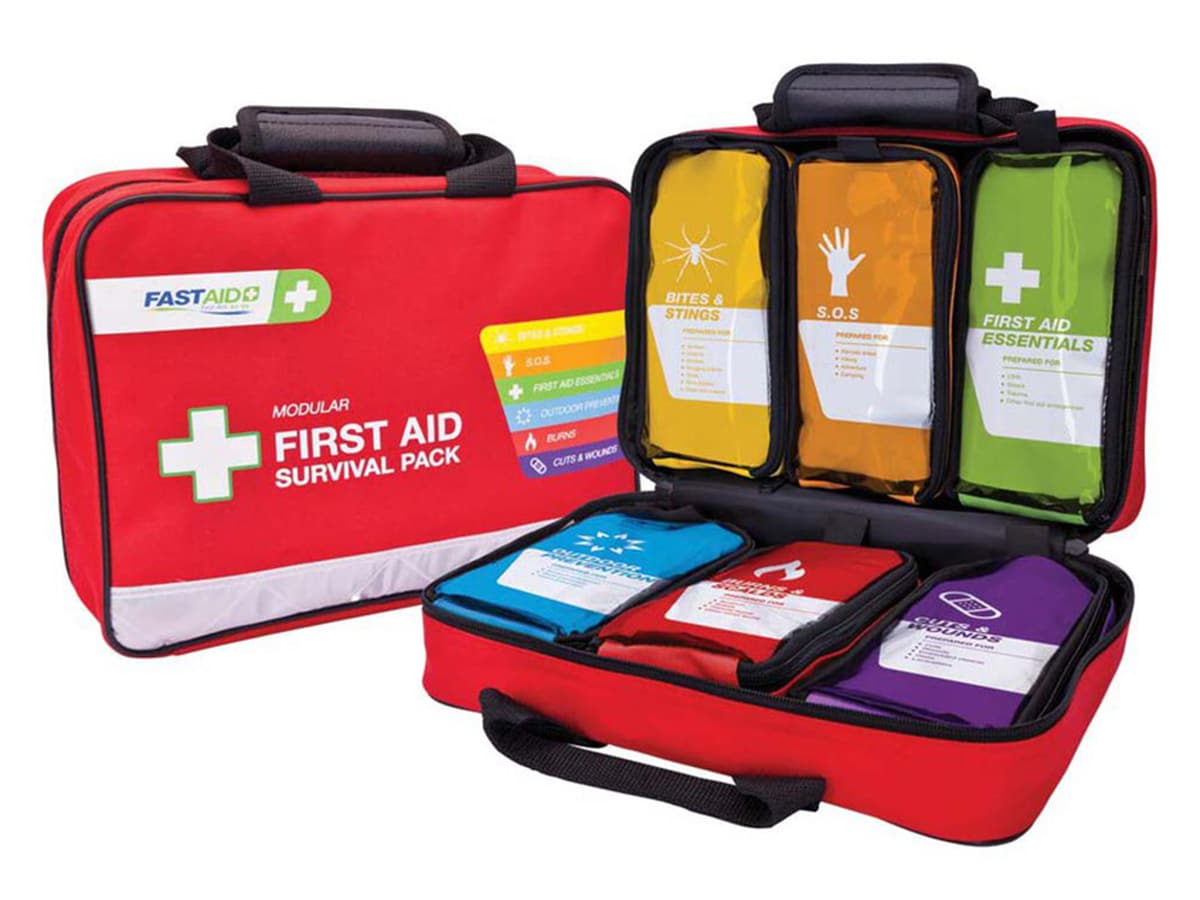 2. FastAid Modular Survival Pack First Aid Kit
First aid while camping is paramount, and you won't be left feeling unprepared with this FastAid survival pack. The pack contains all the first aid essentials you need, like aloe vera gel, burns treatments, hand sanitiser and a compass.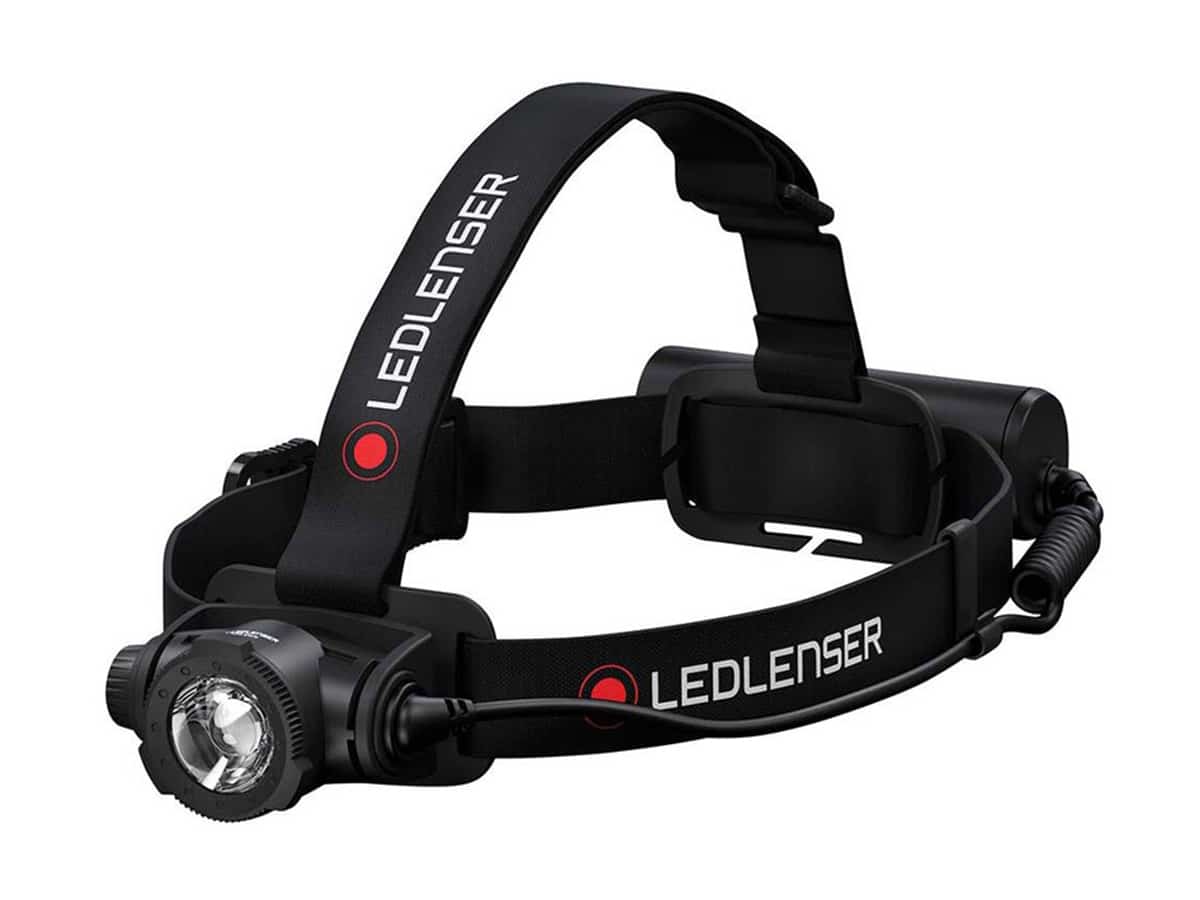 3. Ledlenser H7R Core Headlamp
When shopping around for a headlamp, you need to ensure you get something durable and powerful, just like this one by Ledlenser. The headlamp uses advanced technology, which allows you to dim the light from a broad flood beam to a sharply focused long-distance beam. It can also rotate, making it a reliable multi-purpose portable light.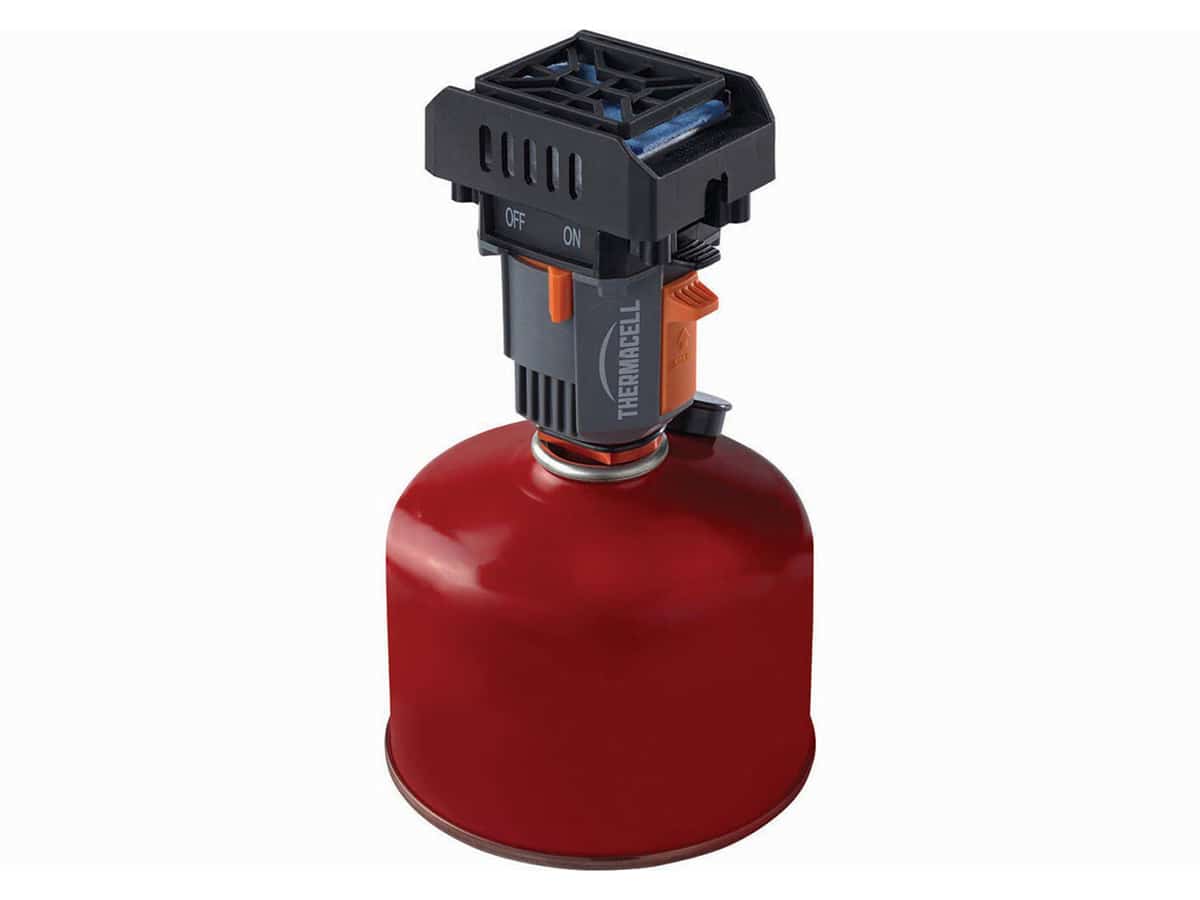 4. Thermacell Mosquito Repellent
There's nothing worse than annoying mosquito's buzzing around and ruining your camping serenity, and this repellent ensures this is a problem of the past. The repellant creates a 4.5 x 4.5m bug-free zone for up to four hours on a single mat. It's easy to use and ideal for Aussie summer camping trips.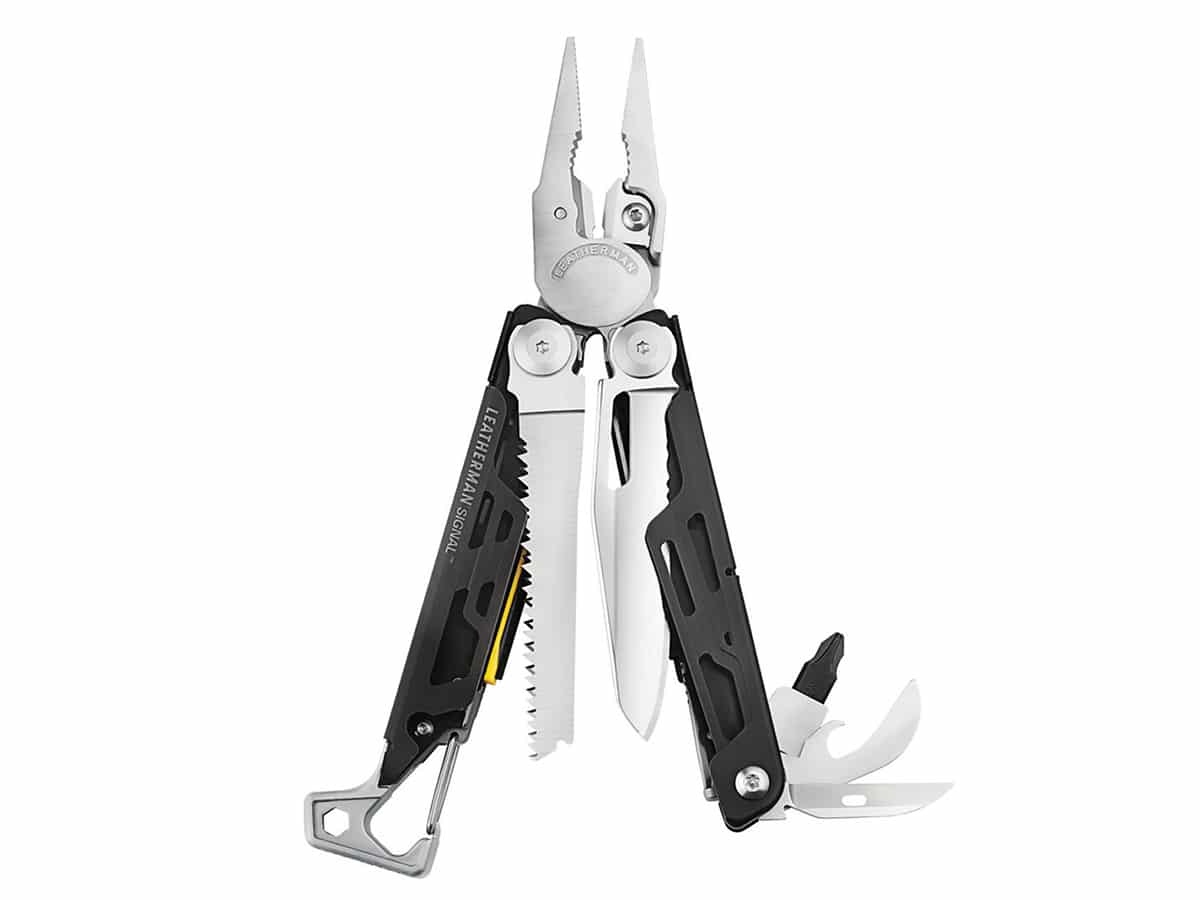 5. Leatherman Multi-Tool
Camping is all about packing a minimal amount which means versatile items are essential, and the Leatherman multi-tool is by far one of the best camping gear essentials you will need. The Leatherman Signal 19 in 1 Multi-tool combines traditional functional tools with a few added features such as a shaped diamond coated sharpener for blade maintenance, a fire-starting Ferro rod and an emergency whistle.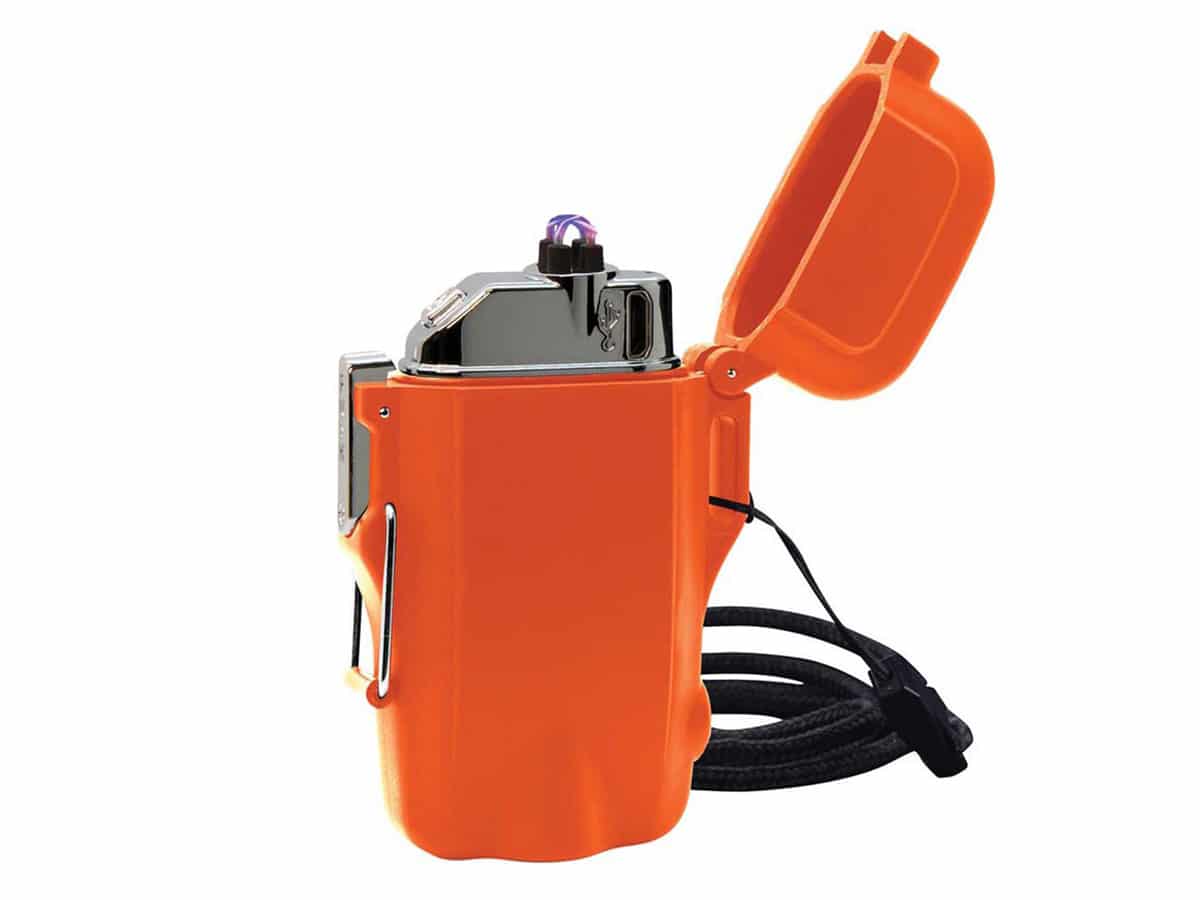 6. 4Tech Waterproof Lighter
Making flames is essential when it comes to camping, so this waterproof lighter is a lifesaver. The 4Tech Rechargeable Arc Lighter and Led Torch never needs a gas refill and is windproof, waterproof and shockproof. The long battery life means you don't have to worry about your fire running dry on your next camping trip.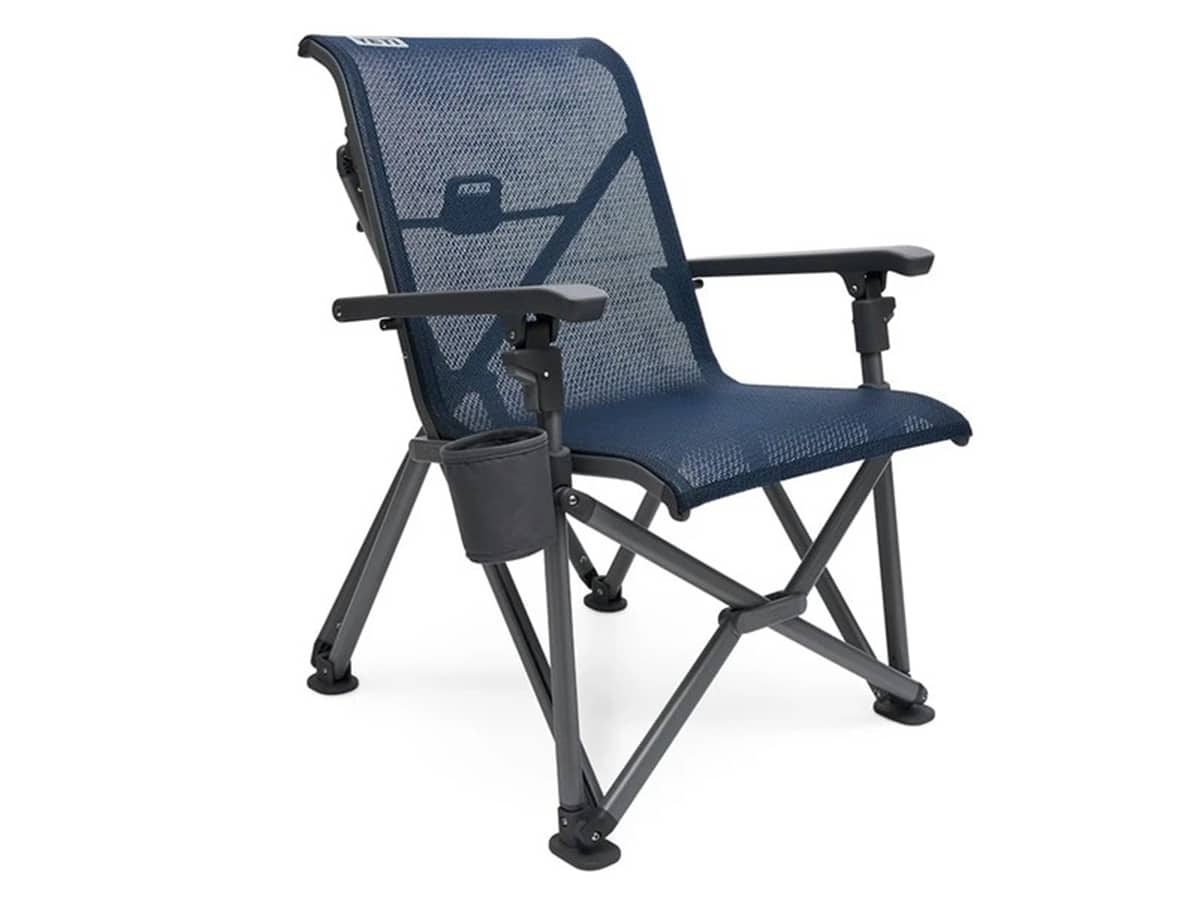 7. YETI Trailhead Camp Chair
The best part about camping is sitting down around the campfire for hours on end, chatting and creating memories. Making sure you have a comfy camp chair like this one by YETI is vital. It is comfortable and includes a carry bag, which means it's portable as well!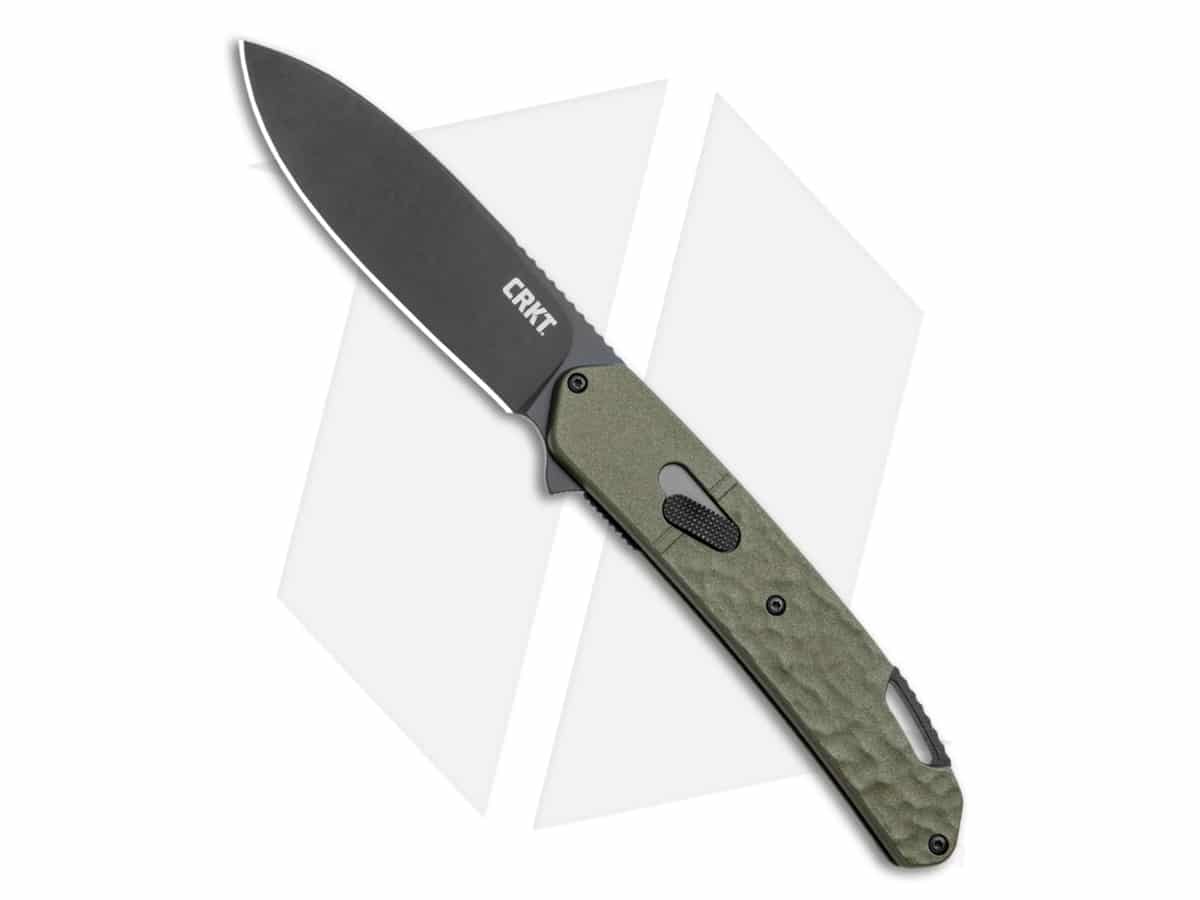 8. CRKT Onion Bona Fide Field Strip Knife
One of the best camping gear essentials you will need for your future camping trips is a quality knife. A knife like this Bona Fide will last you years and looks good – with a black finished 1.4116 stainless steel blade and an OD green aluminium handle. Handy, reliable and functional, you can't go wrong.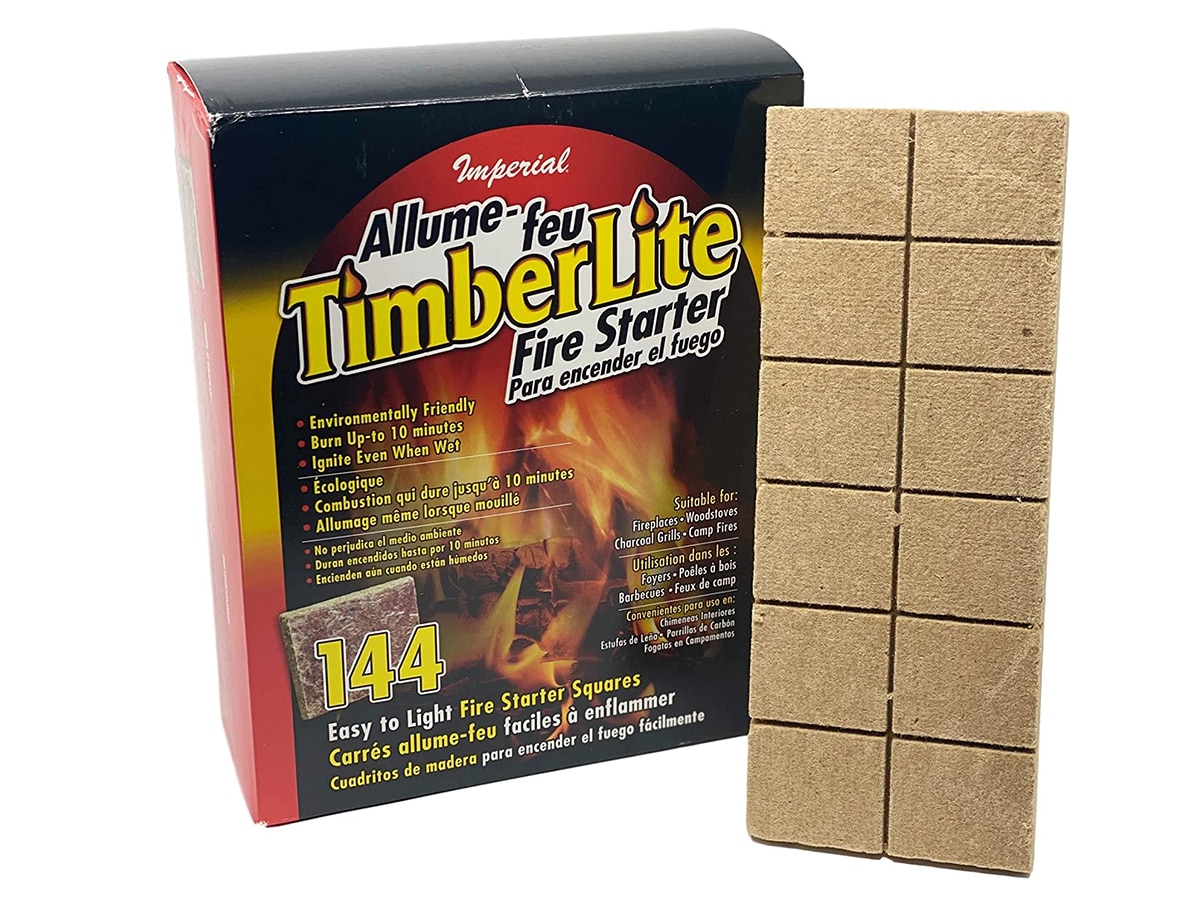 9. Timberlite Fire Starter
If you're new to camping and not the most practised fire starter, perhaps consider this fire starter by Timberline. The easy-to-light square will burn for up to ten minutes and are safe, with no toxic fumes. One box comes with 144 squares, so you will have fires for plenty of trips to come.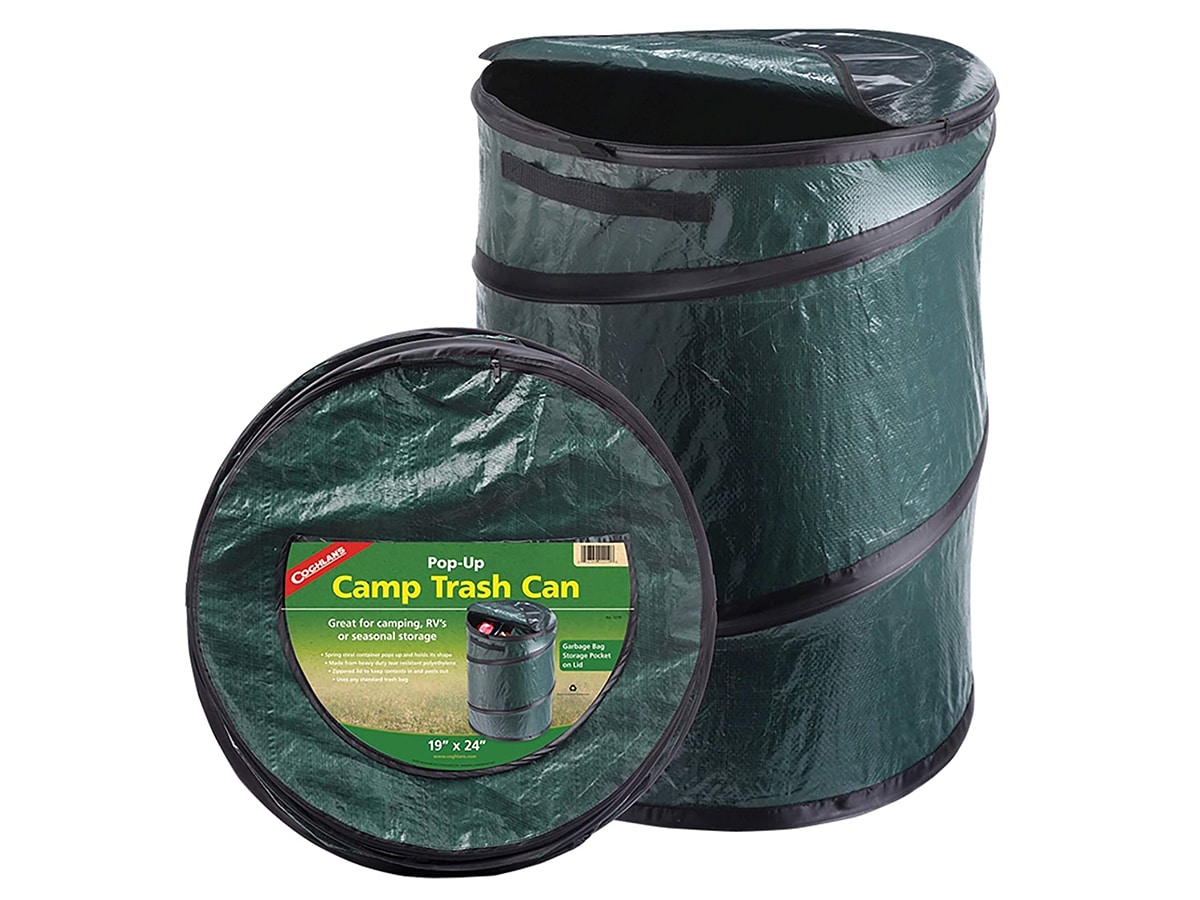 10. Pop-Up Trash Can
We all know how quickly rubbish can pile up on a camping site, so a pop-up trash can is one of the best camping gear essentials you can acquire. The bin is spring-loaded for easy use and is lightweight, which means you can easily transport it around the campsite. It is also easy to pack away when needed.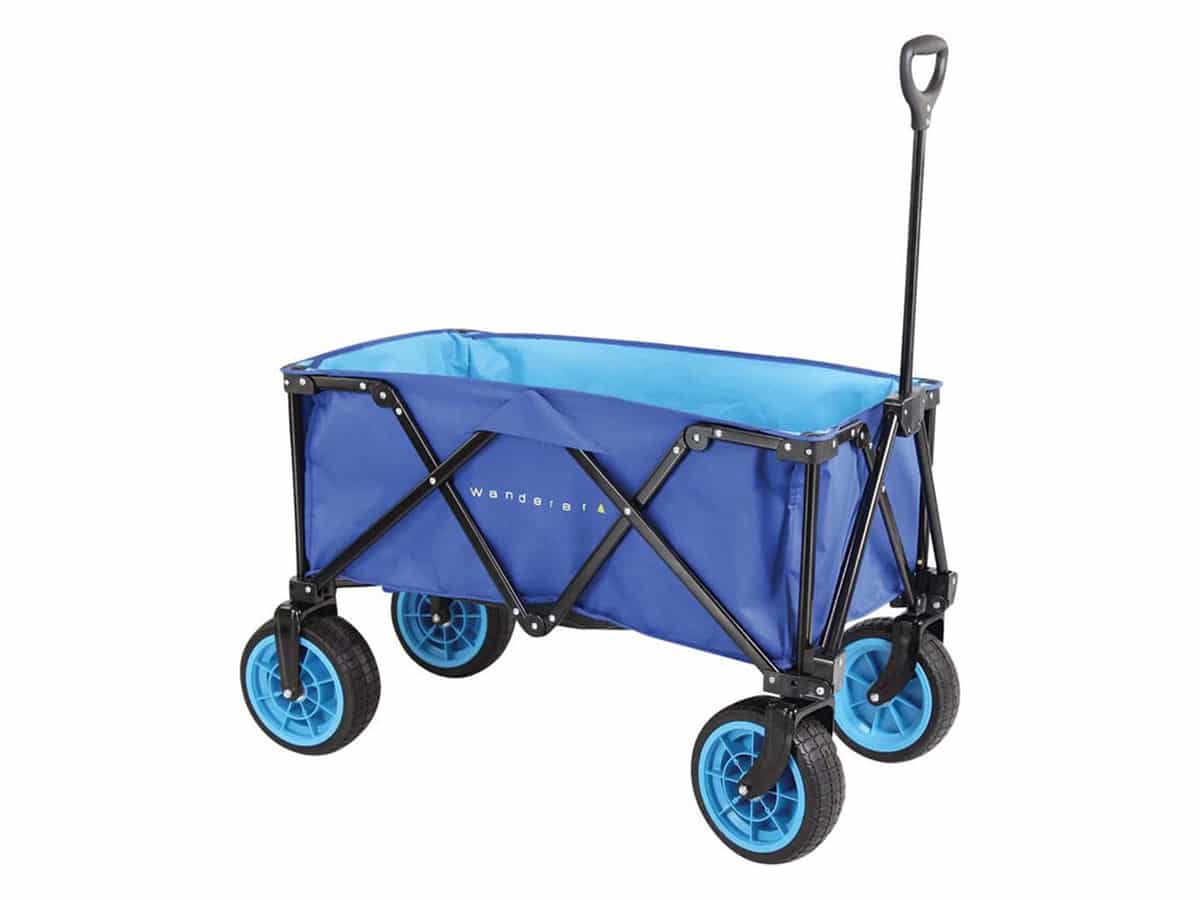 11. Wanderer Quad Fold Camp Cart
The Wanderer Quad Fold Camp Cart is a camping essential. The cart boasts a compact design and detachable wheels that make it one of the most practical and easy ways to cart your camping gear around. This cart is bound to make your next camping trip smooth sailing.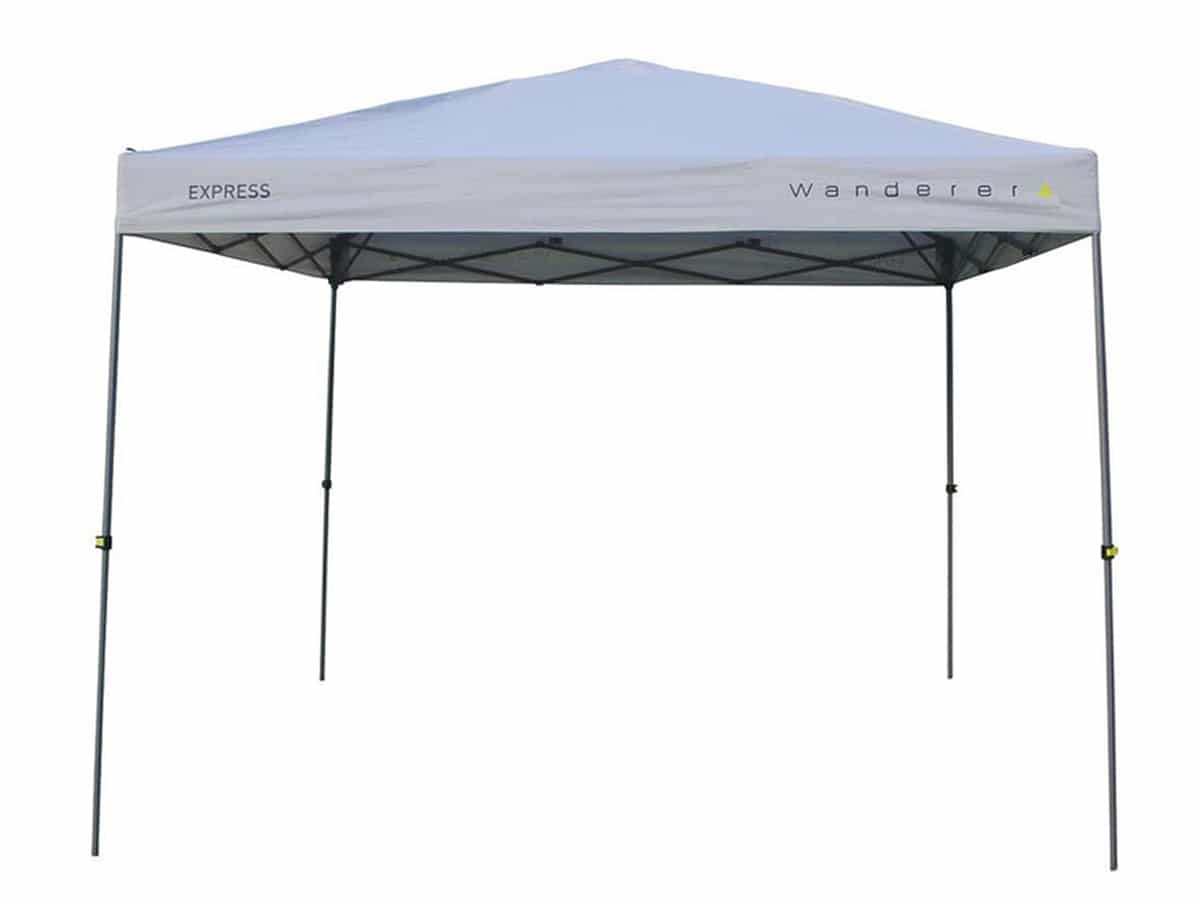 12. Wanderer Express Gazebo
A sturdy and durable gazebo is one of the best camping gear accessories you can get your hands on, just like this one by Wanderer. Boasting a heavy-duty frame and canopy with UPF50+ sun protection, the gazebo does its job and is easy to set up. It comes in a wheeled carry bag for easy transport.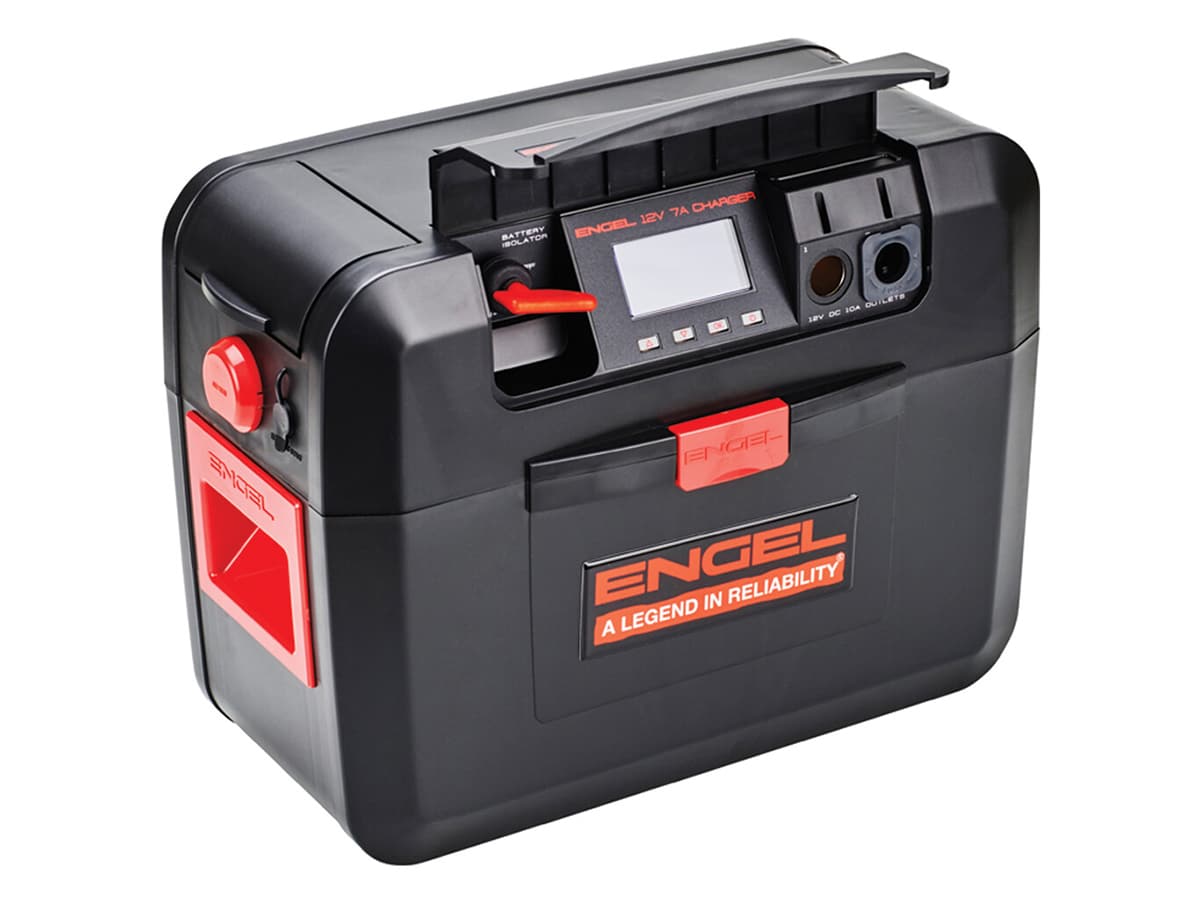 13. Engel Series 2 Smart Battery Box
This battery box by Engel truly has it all-a powerful battery charger, a portable power source, a dual-battery system, and a battery management system. You can also charge more than one device at a time. Investing in this battery box will ensure you won't have to worry about being totally off the grid with no power source.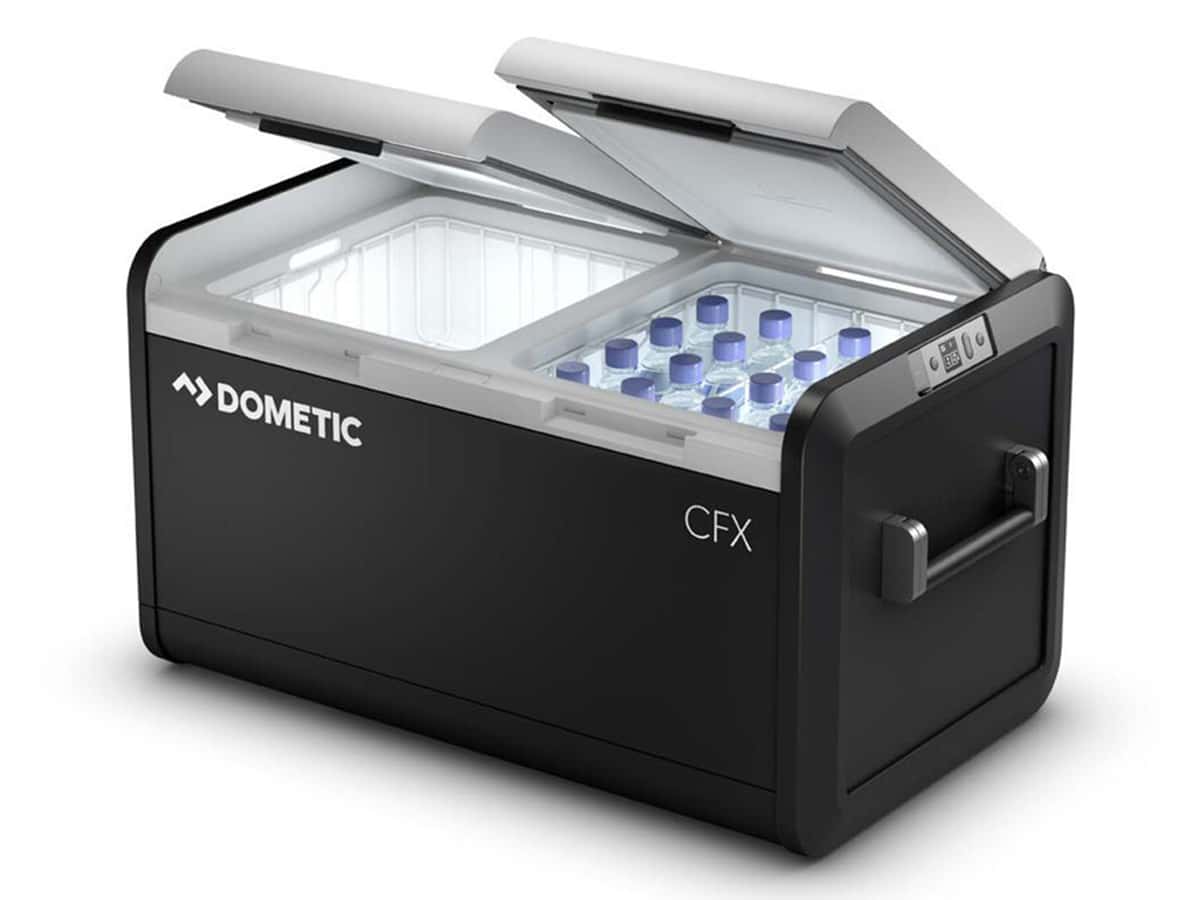 14. Dometic CFX3 95DZ Compressor Fridge Freezer
Keeping your food and drink cool while you're camping is essential and shouldn't be hard work. This compressor fridge freezer makes mobile living easy due to its compact size and the fact it is capable of being powered by AC, DC or solar. You can also track its energy consumption so you can keep an eye on the environment at the same time.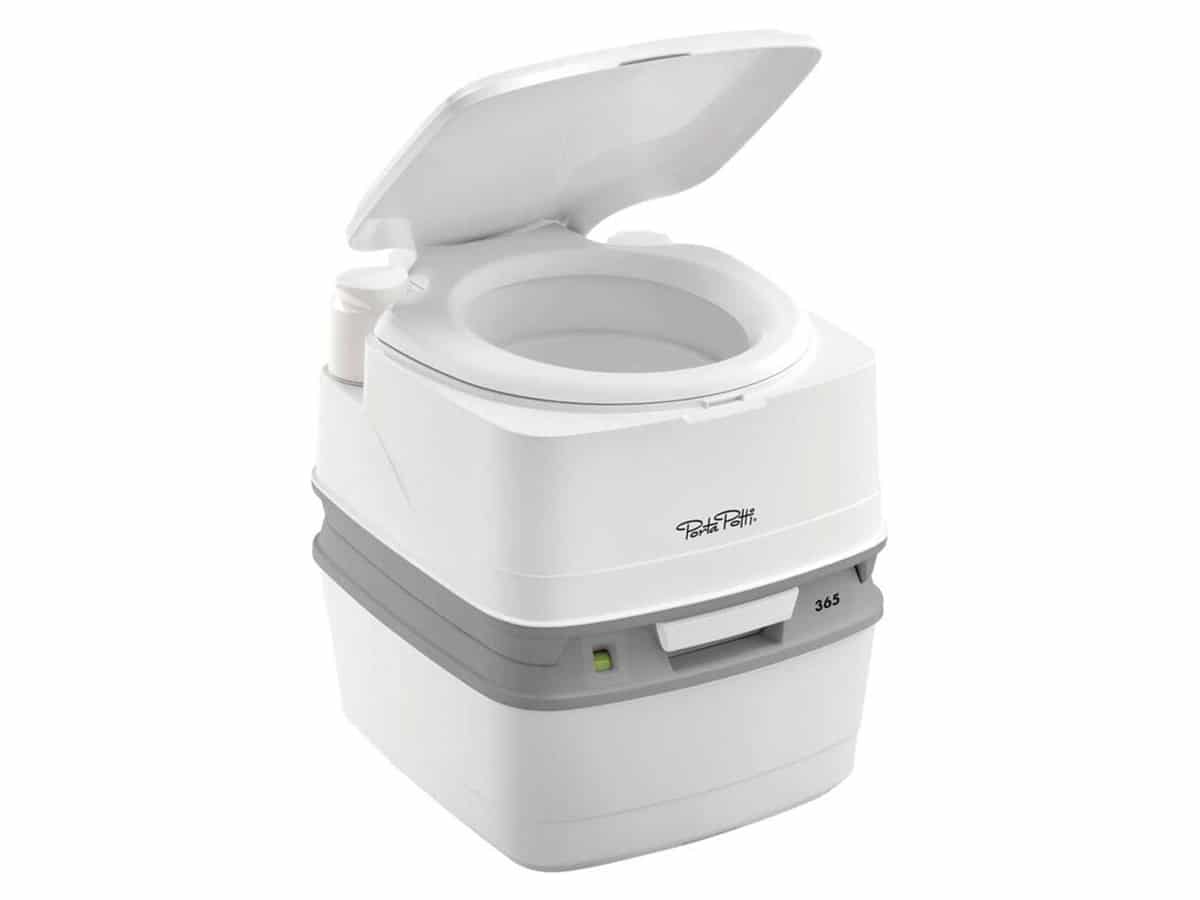 15. Porta Potti Qube 365
A hygienic bathroom solution when camping off-grid, the Porta Potti Qube is every camper who loves a bit of creature comfort's dream. The device can be used for up to five days before the tank requires emptying and is easily detached and convenient when the time comes to dispose of its contents. The more high-maintenance campers among us will never have anything to complain about again!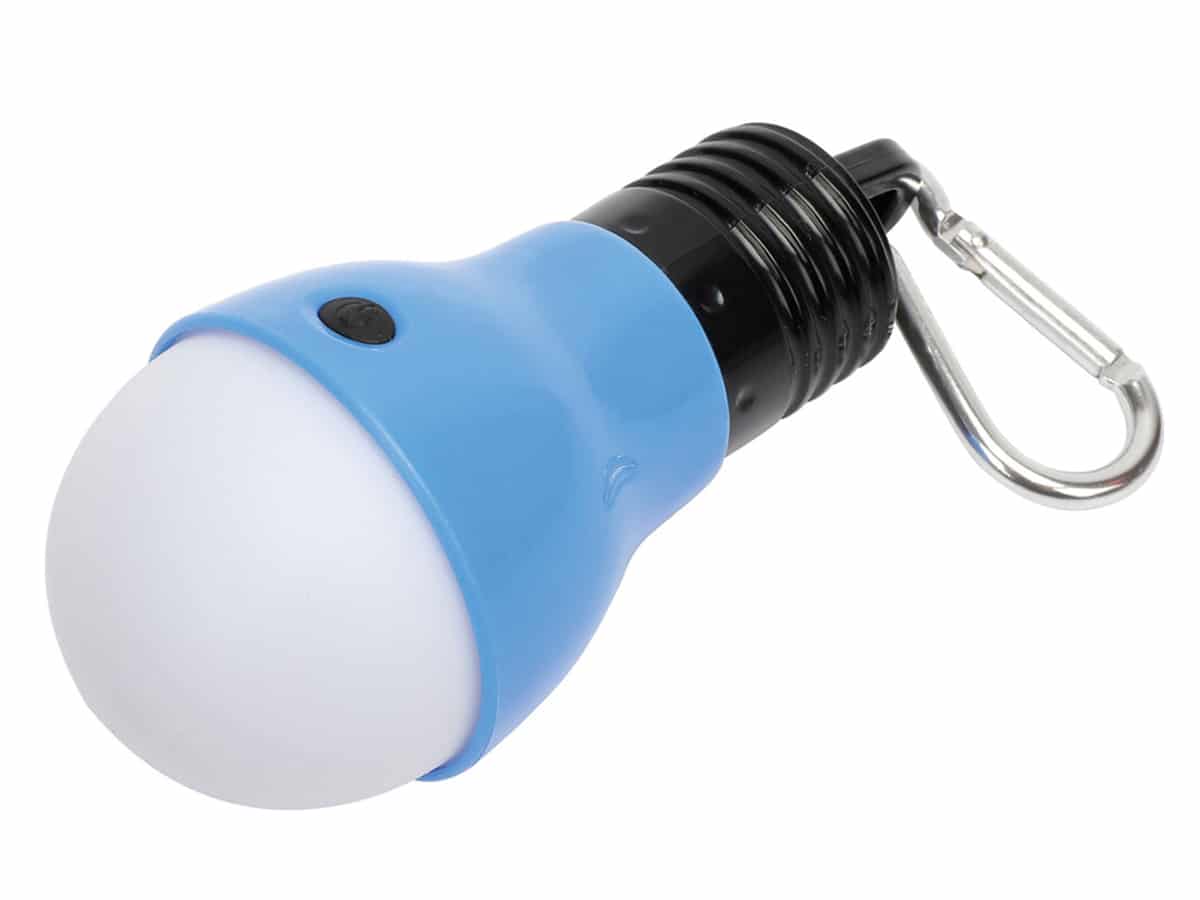 16. 3 LED Lightbulb Tent Light
Getting your hands on a quality tent light is essential for a LIT camping trip- no pun intended! This free-hanging 3 LED light is the perfect thing to hang in your tent and provides an adequate amount of light for a small camping setup. This light is also affordable, so you won't have to worry about breaking the bank.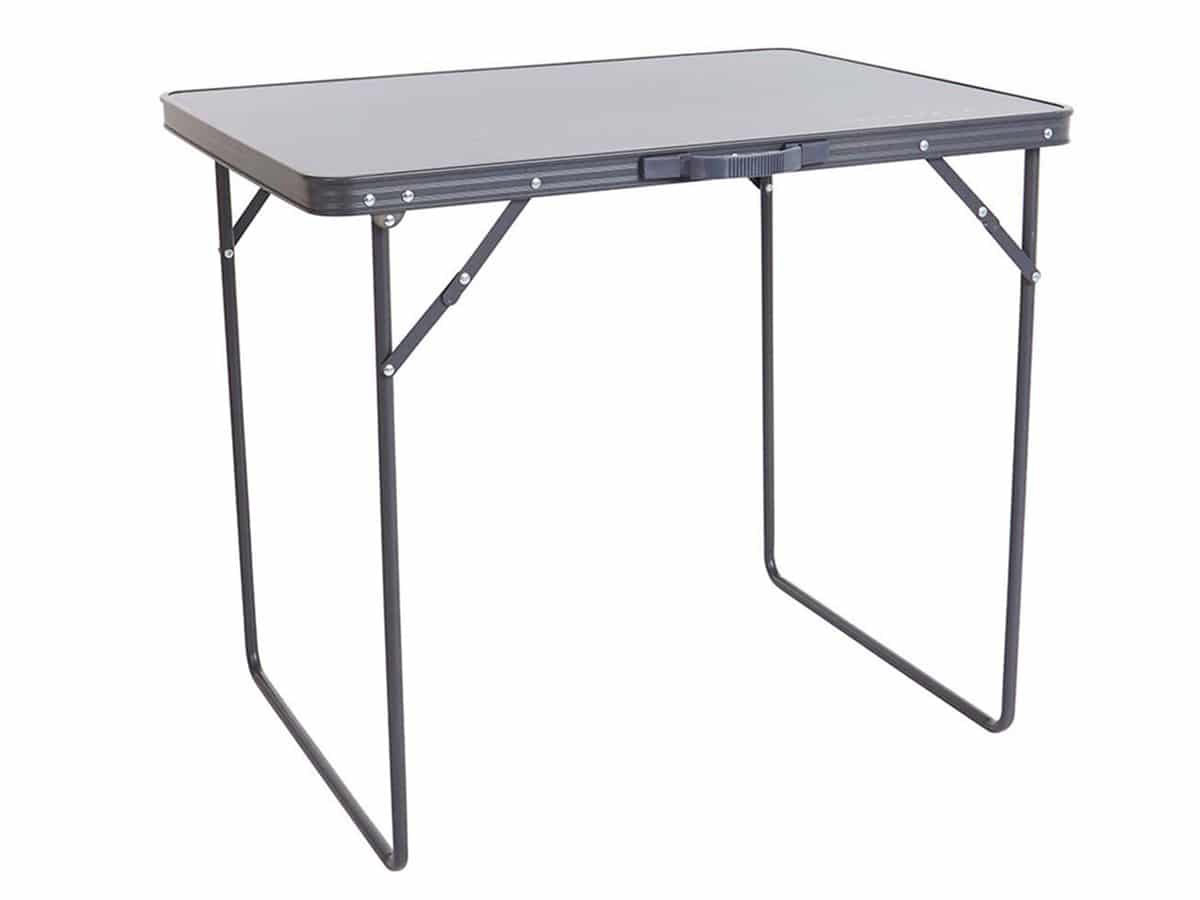 17. Wanderer Steel Folding Table
Whether you're eating a delicious meal or playing cards, this folding table will serve you countless times over the years! The table includes an MDF melamine finished tabletop and powder coated steel tubing frame for extreme durability. It is foldable, which ensures compact storage, ideal for camping.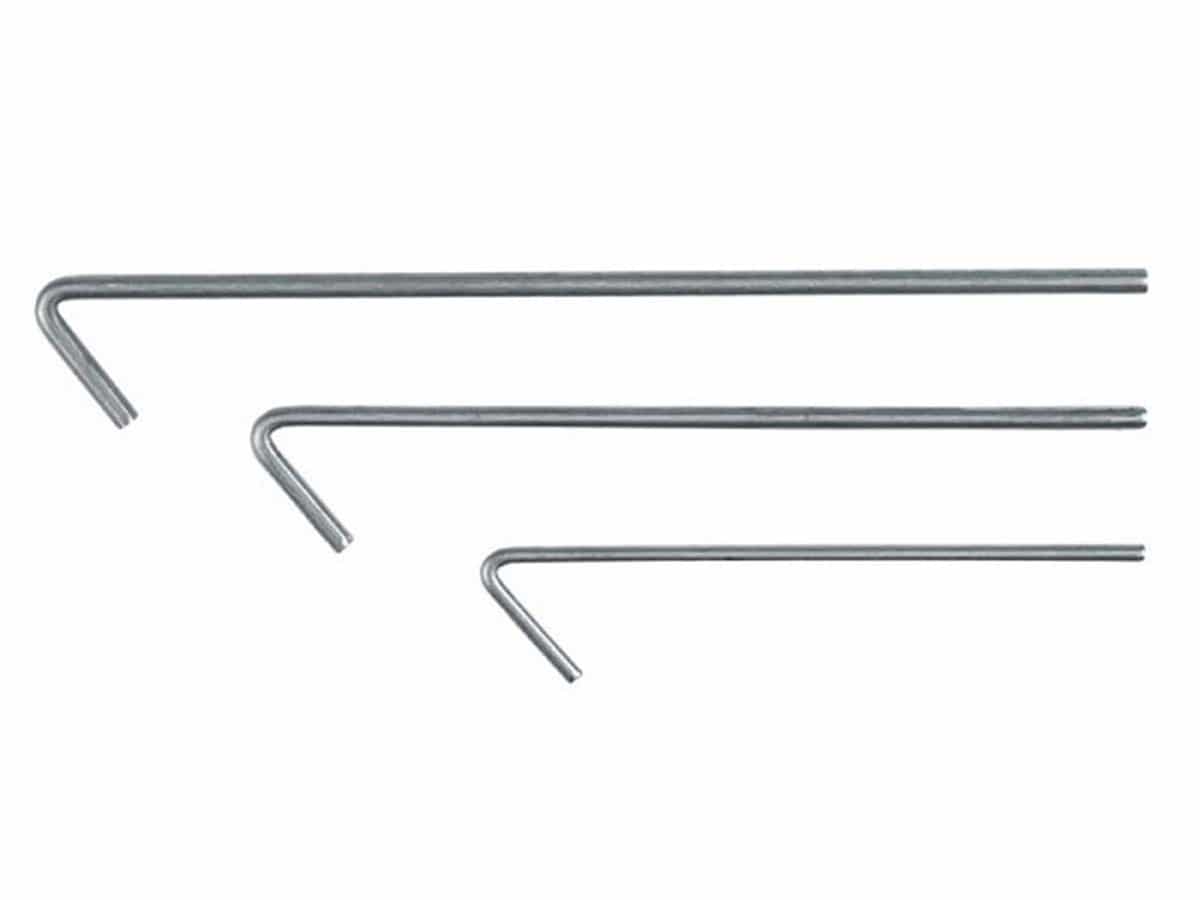 18. Oztrail Tent Peg
One of the best camping gear essentials for a small investment, the tent peg by Oztrail is a must-have. It's always a good idea to keep a couple of lightweight tent pegs handy, just like this one. They are made from steel and can be used in soil or clay to keep your tent standing upright.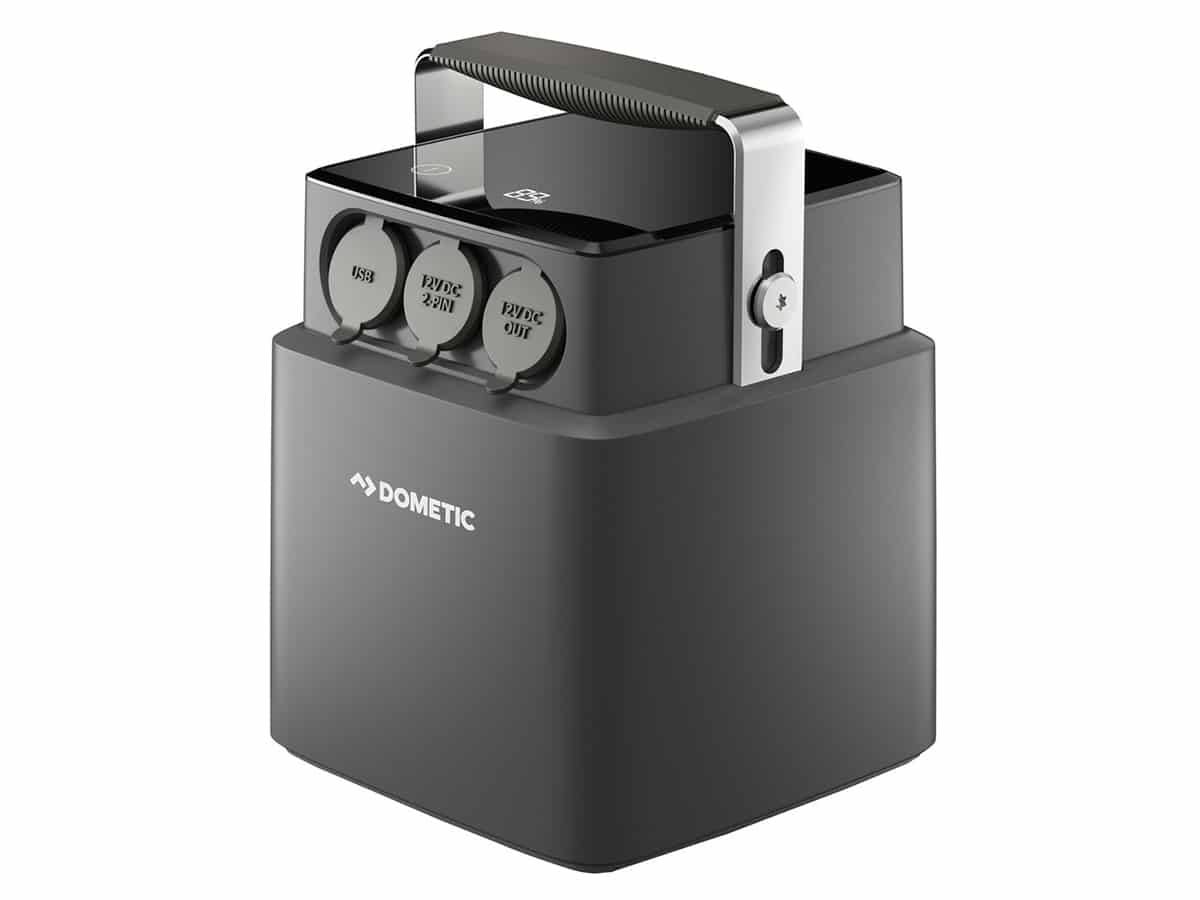 19. Dometic PLB40 Lithium Battery Pack
This battery pack is one of the best camping gear essentials for serious campers. It is both lightweight and portable and delivers up to 40 hours of battery after a single charge. If you find you're often on the road, you're in luck as you can charge it with 12V car sockets, solar panels or AC power.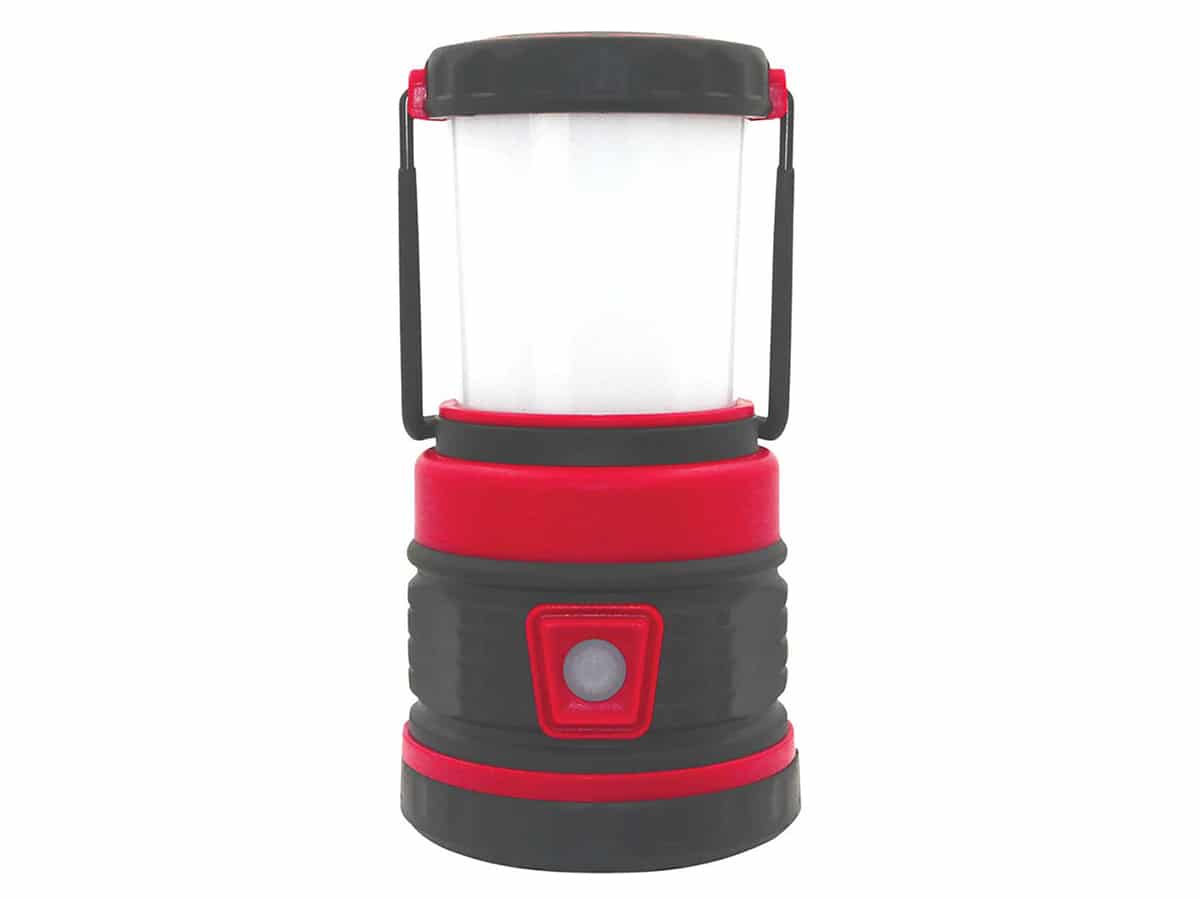 20. Wanderer Multi-Function USB Lantern
There's nothing worse than a dark and dreary campsite, but this lantern will ensure that will never be the case. The lantern comes with six different light modes and runs for 45 hours on the lowest power setting. You don't have to worry about this lantern breaking, either, with a rubber coating on the top and the base.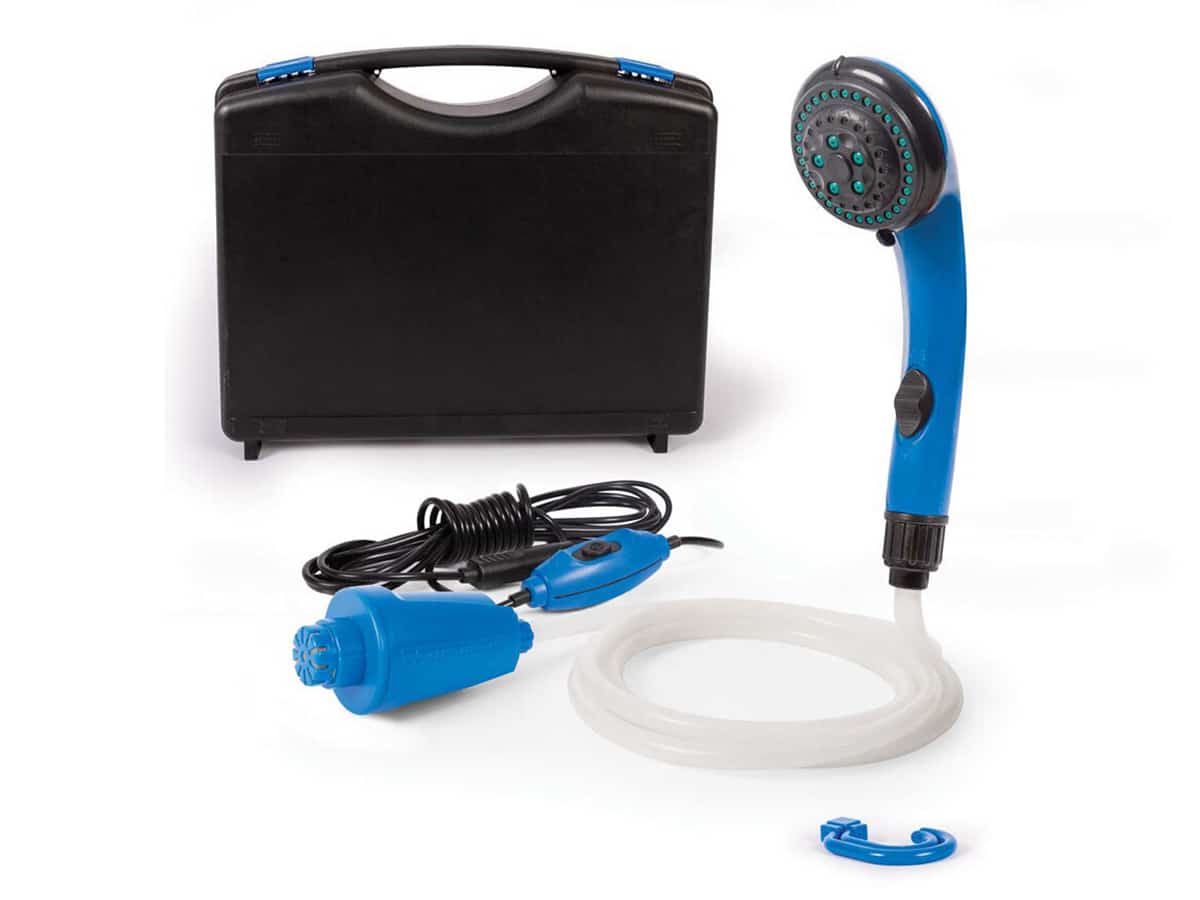 21. Companion 12V High Volume Camp Shower
There's no need to slog it without a shower on your next camping trip with this camp shower by Companion. It is guaranteed you'll come out feeling clean and fresh, the powerful water flow almost just like a real shower. The showerhead even had different settings- massage, spray or shower- basically luxury!
Sleeping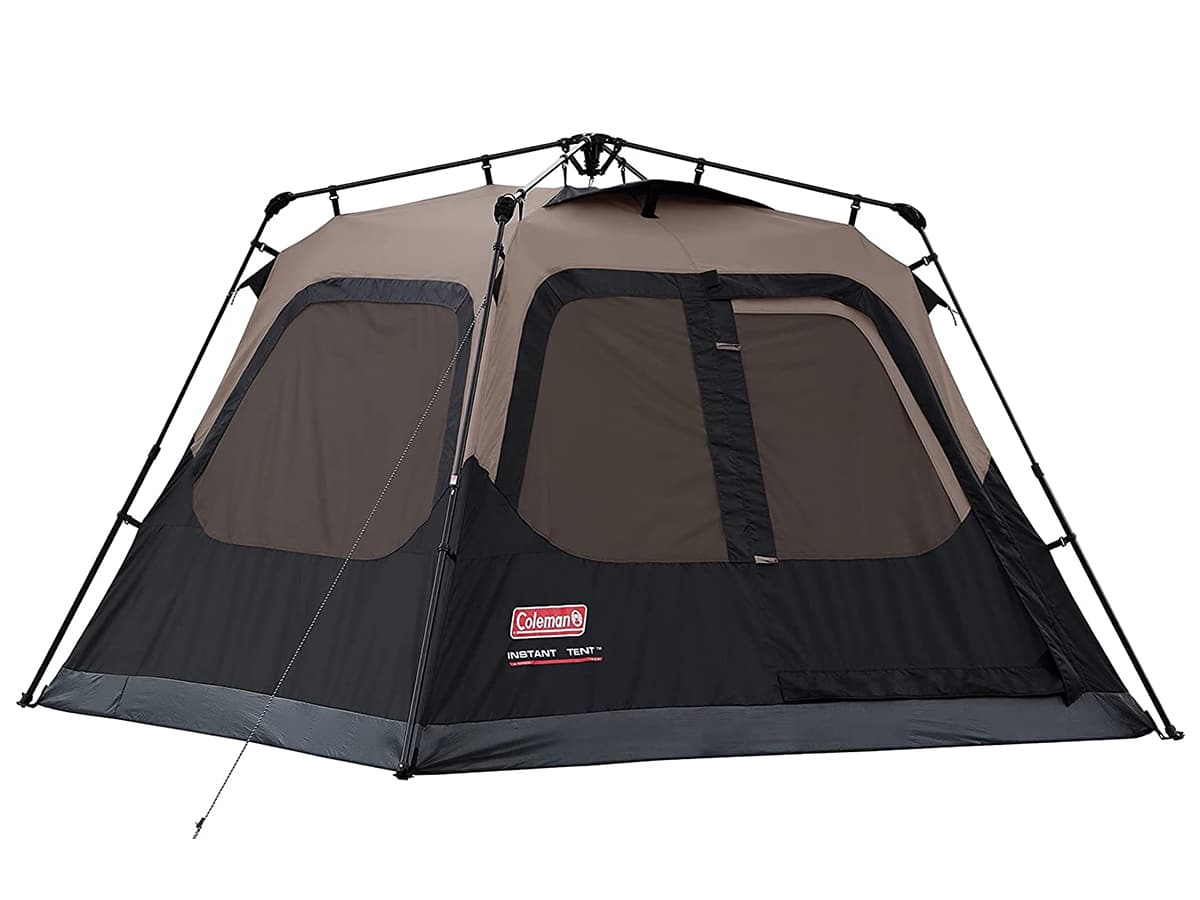 22. Coleman Instant Cabin Tent
The Coleman 4-Person Instant Cabin Tent makes setting up camp a breeze. All you have to do is unfold, extend, and secure- it will take no longer than a minute to assemble the tent, which means you can focus on the fun stuff! The tent is roomy, with enough room for one queen-size airbed.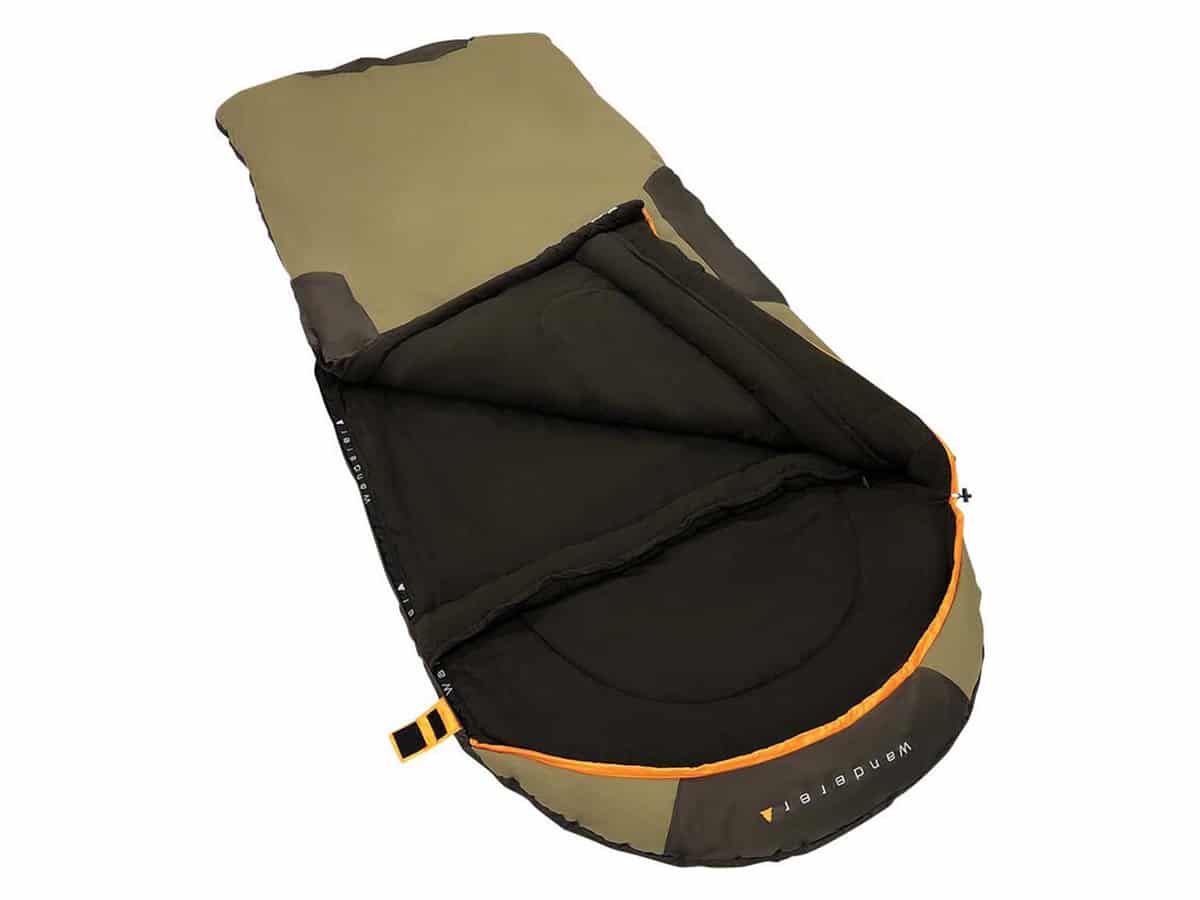 23. Wanderer Sleeping Bag
Finding a good quality, warm and comfy sleeping bag can be hard work, but there's no need to keep searching with this sleeping bag by Wanderer. It comes with a hood that can be pulled tight to keep every bit of heat-sealed in. It is also great for summer- you can unzip the lower part of the sleeping bag to keep you cool. It is nice and large, which means plenty of room for you to roll around!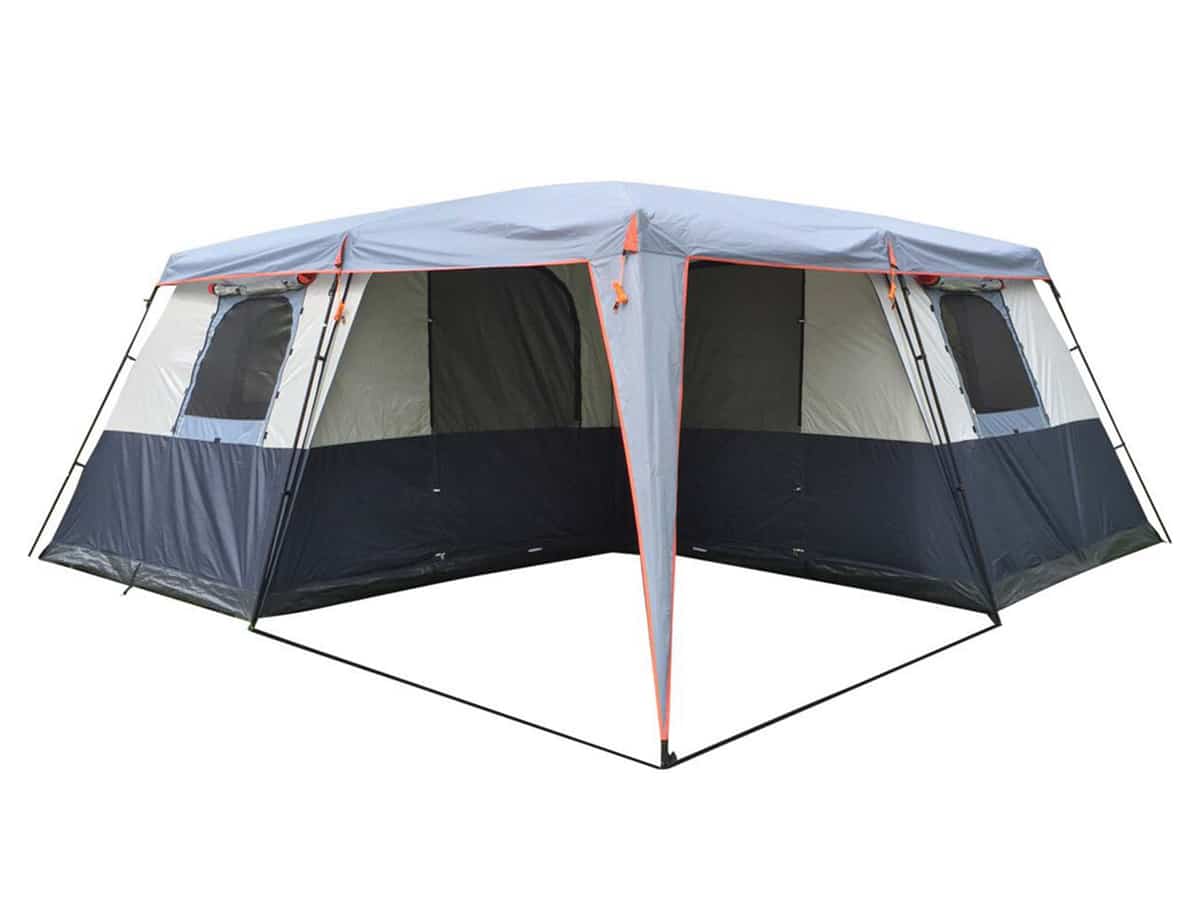 24. Wanderer Manor Dome Tent 12 Person
If you're going camping with the whole family or a big group, then a 12 person tent is essential. The mansions of tents, the Wanderer Manor Dome Tent can fit up to 12 people, offers UPF 50+ sun protection, and has a water head rating of 3000mm to protect you from the sun and rain. It is durable, big, and the ideal option for your next big camping trip.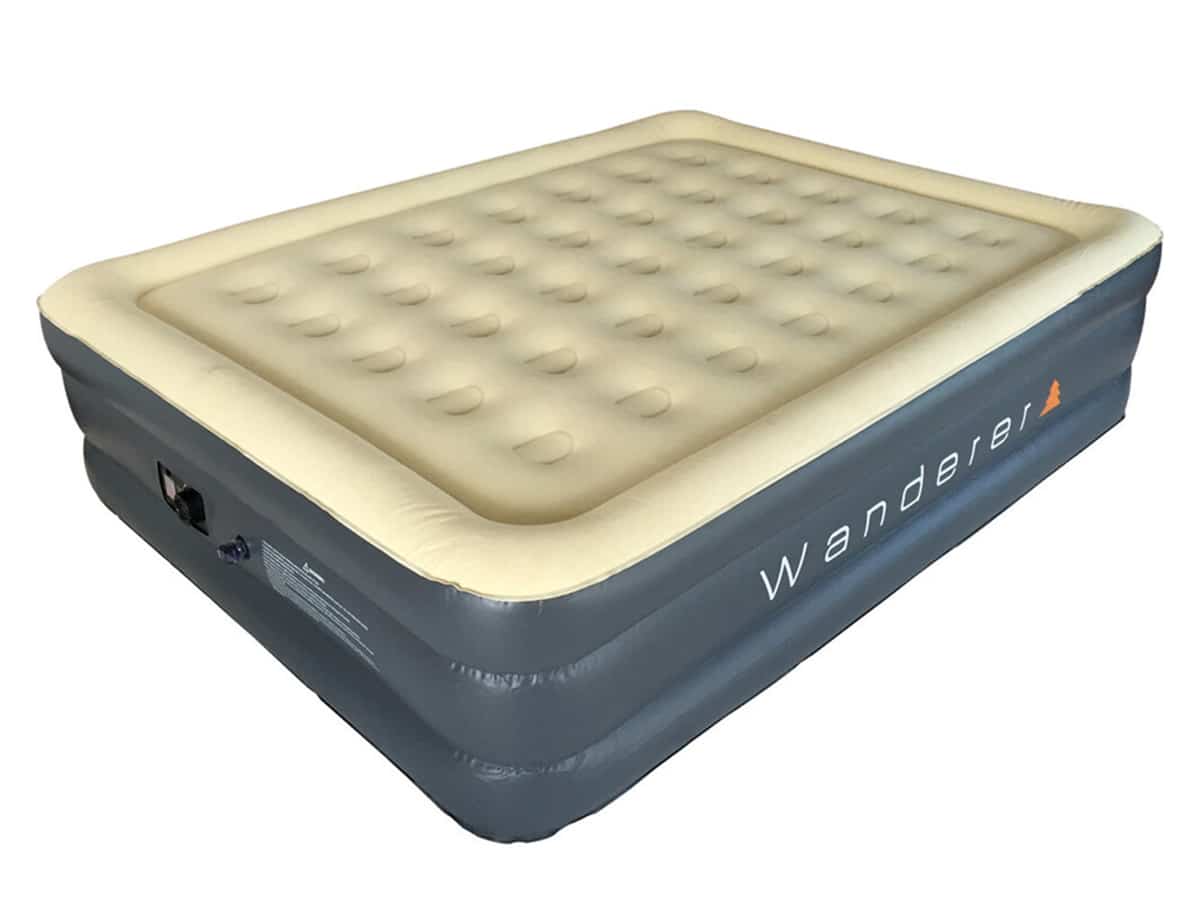 25. Wanderer Double High Premium Air Bed
Hands down one of the best camping gear essentials for a good nights sleep, the Air Bed by Wanderer offers the ultimate comfort when it comes to bedding. The luxury air mattress has been crafted from heavy duty PVC for durability, and covered with a flocked top for a dreamy comfort feel. Who said camping means sleeping rough?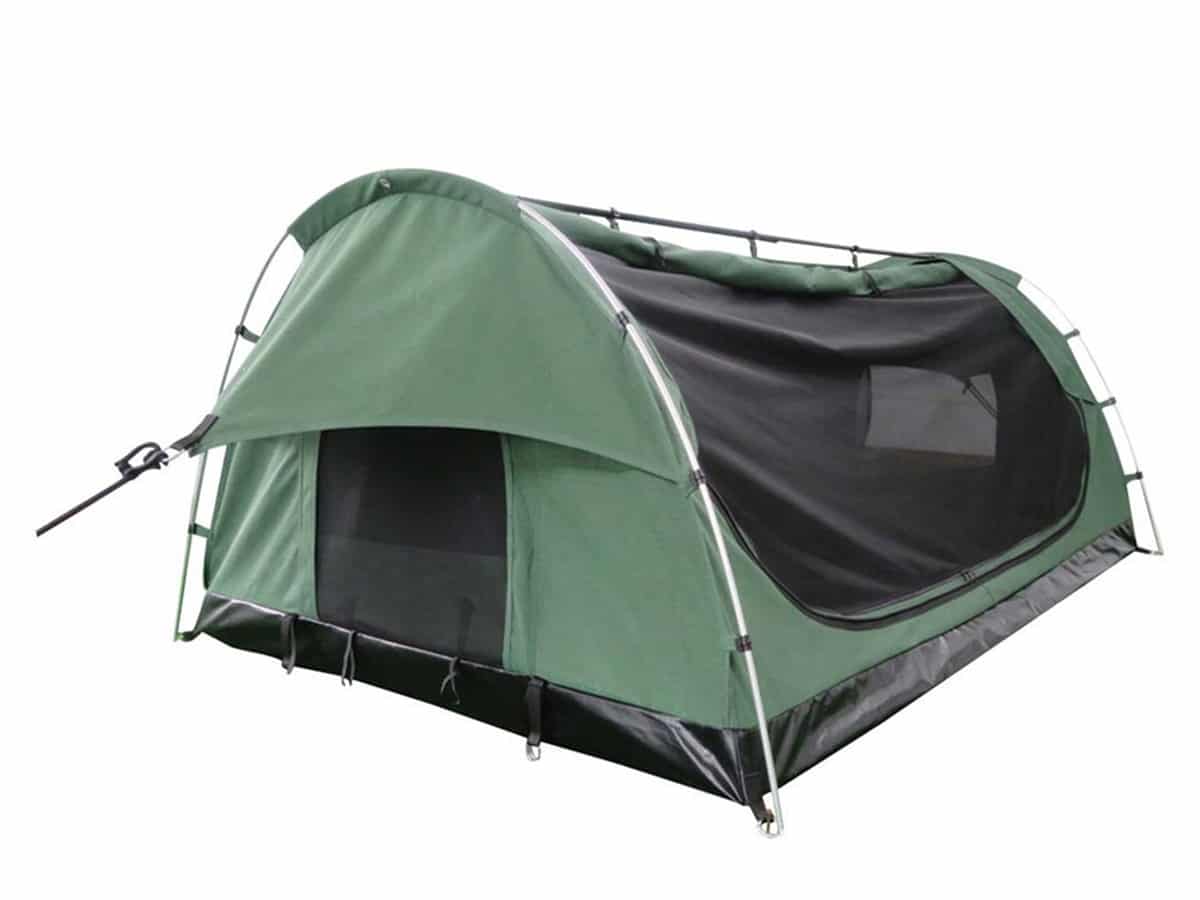 26. XTM 4×4 Double Swag
If swags are more your style, how about this double swag by XTM. It is simple and easy to assemble, made with thick poly-cotton canvas that keeps rain and moisture out. The best bit- the swag comes with a foam mattress for a dreamy night's sleep.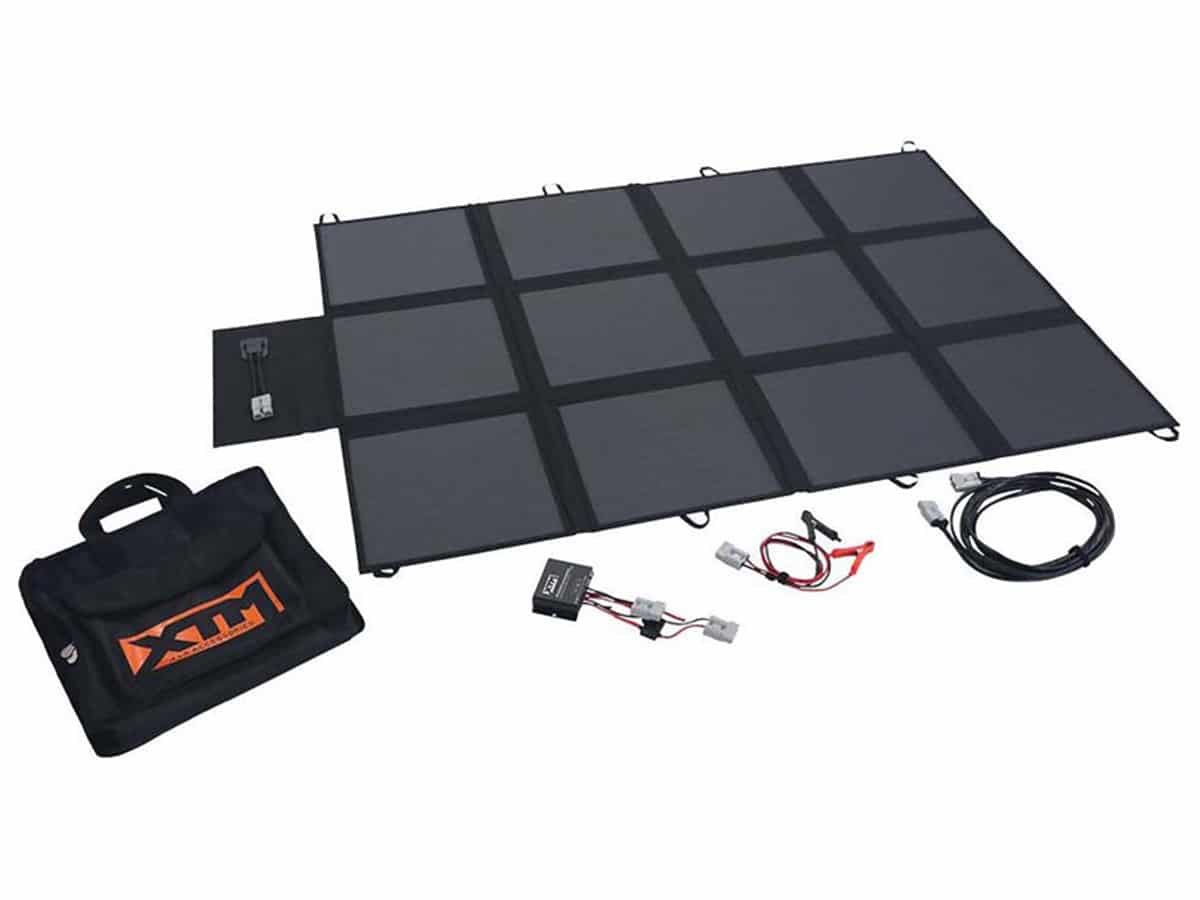 27. XTM 200w Folding Solar Blanket
If you haven't heard of solar blanket's, then you're missing out, the ideal way to get power while travelling light. The Folding Solar Blanket from XTM is constructed from Monocrystalline panels, which are space-efficient and have a long lifespan. You can set up the blanket anywhere, and it comes with an easy-to-carry bag for easy portability.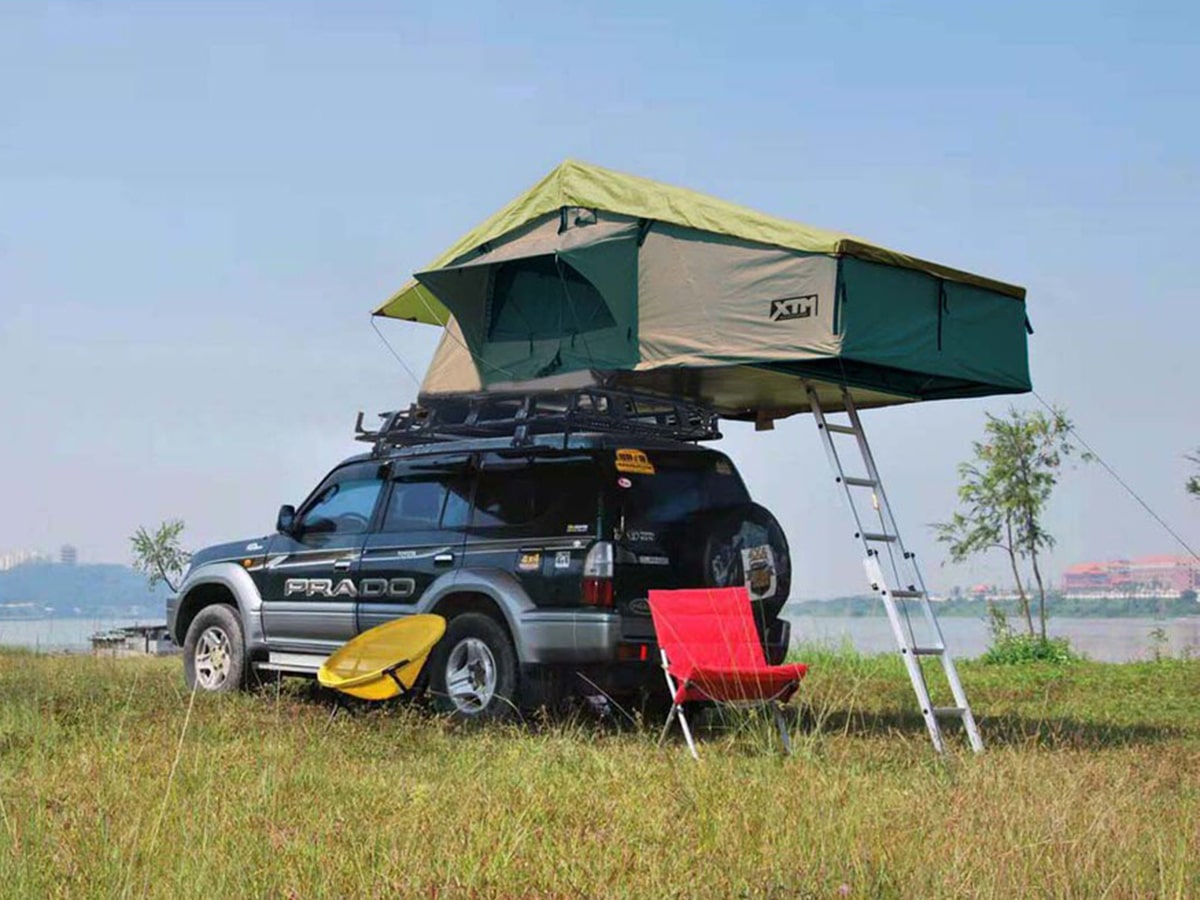 28. XTM Rooftop Tent
Rooftop tent or penthouse suite? It could be either with the XTM Rooftop Tent! It is easy to set up, pack down, and extremely durable, with an aluminium frame and stainless steel hinges. It's truly an all-in-one tent, coming with everything you need like a mattress, ladder and even telescopes!
Cooking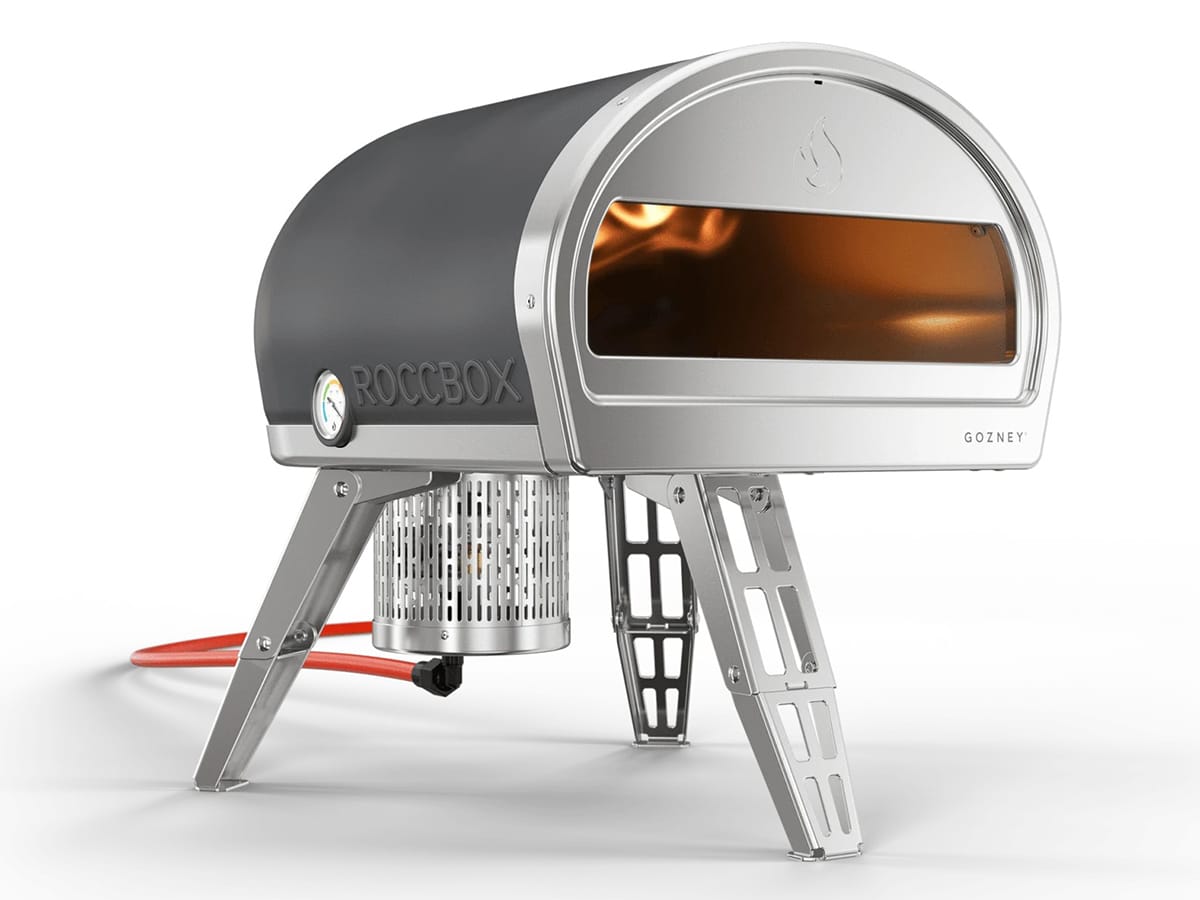 29. Gozney Roccbox Pizza Oven
There is nothing better than a delicious pizza for dinner while camping, and Gozney kept that in mind when they came up with their pizza oven. The restaurant-grade portable pizza oven is ideal for camping, quick and easy to use. You can cook a Margherita pizza in just 60 seconds- so all you need to do is sit back and relax!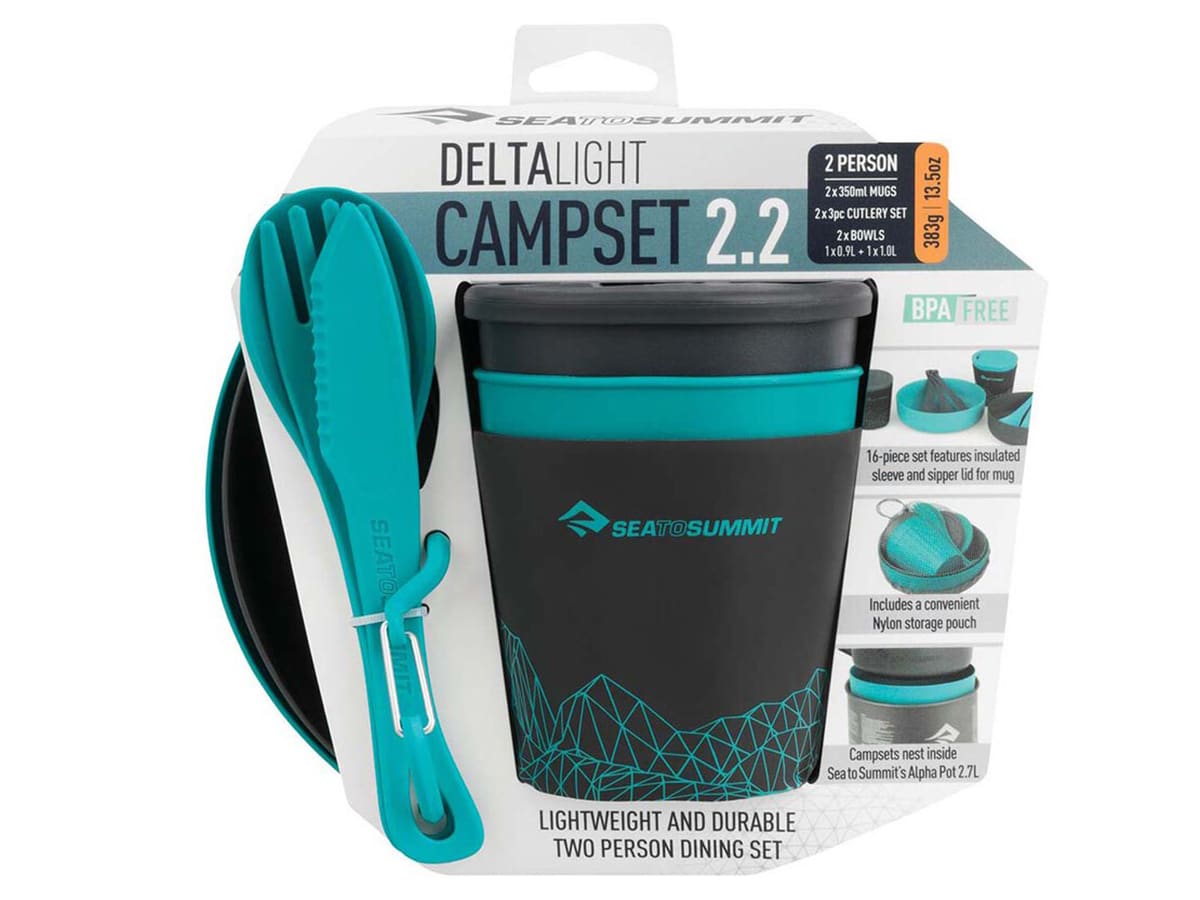 30. Deltalight Dinnerware Set
This dinnerware set is one of the best camping gear essentials when it comes to mealtime. The set caters for two people and includes bowls, insulated mugs and cutlery. It comes in a storage pouch and is safe to pop in the microwave or the dishwasher.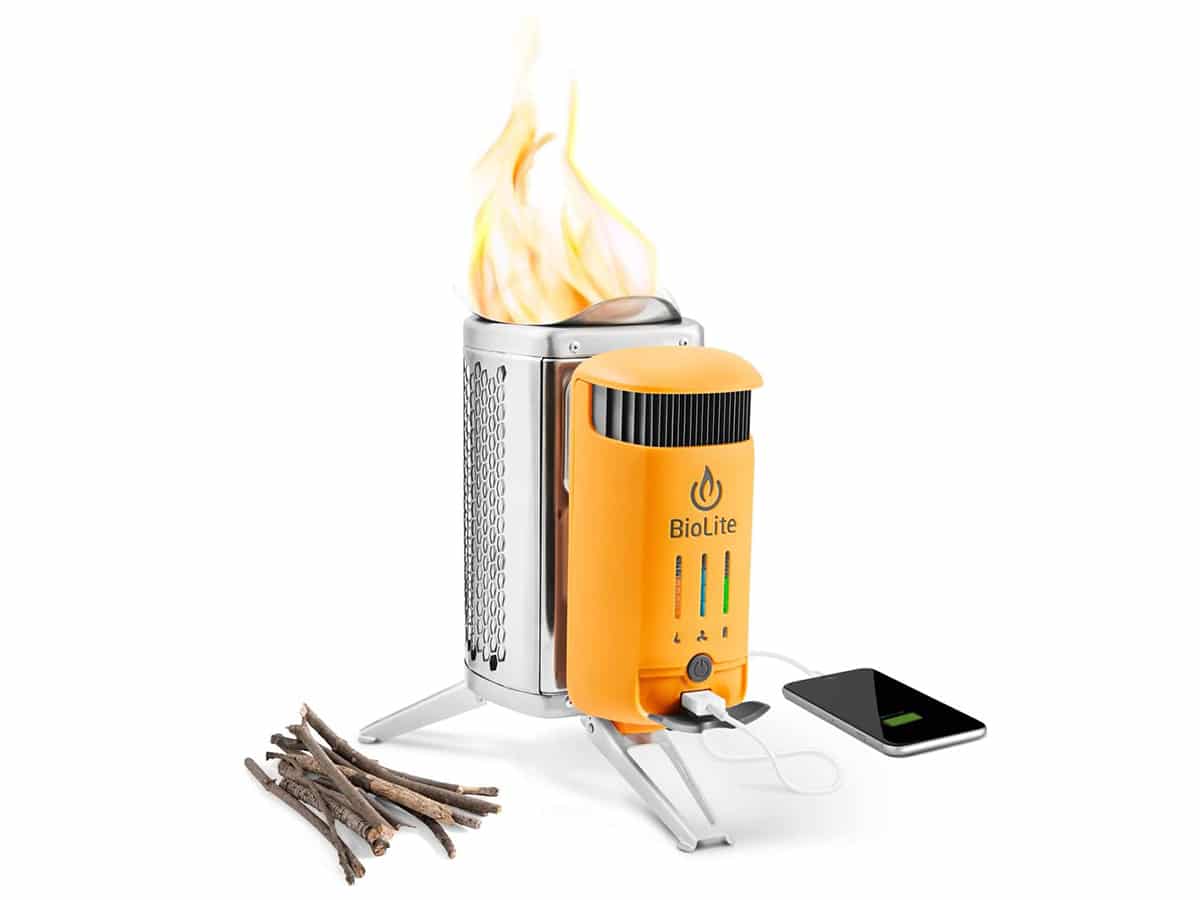 31. BioLite Camp Stove
A quality camping stove can go a long way in providing delicious meals and a comfortable camping experience. The BioLite Camp Stove is a practical cooker that produces a smokeless flame and is just as powerful as a regular stove. The stove also converts the heat into usable electricity, the USB port allowing you to charge your electrical devices while you cook!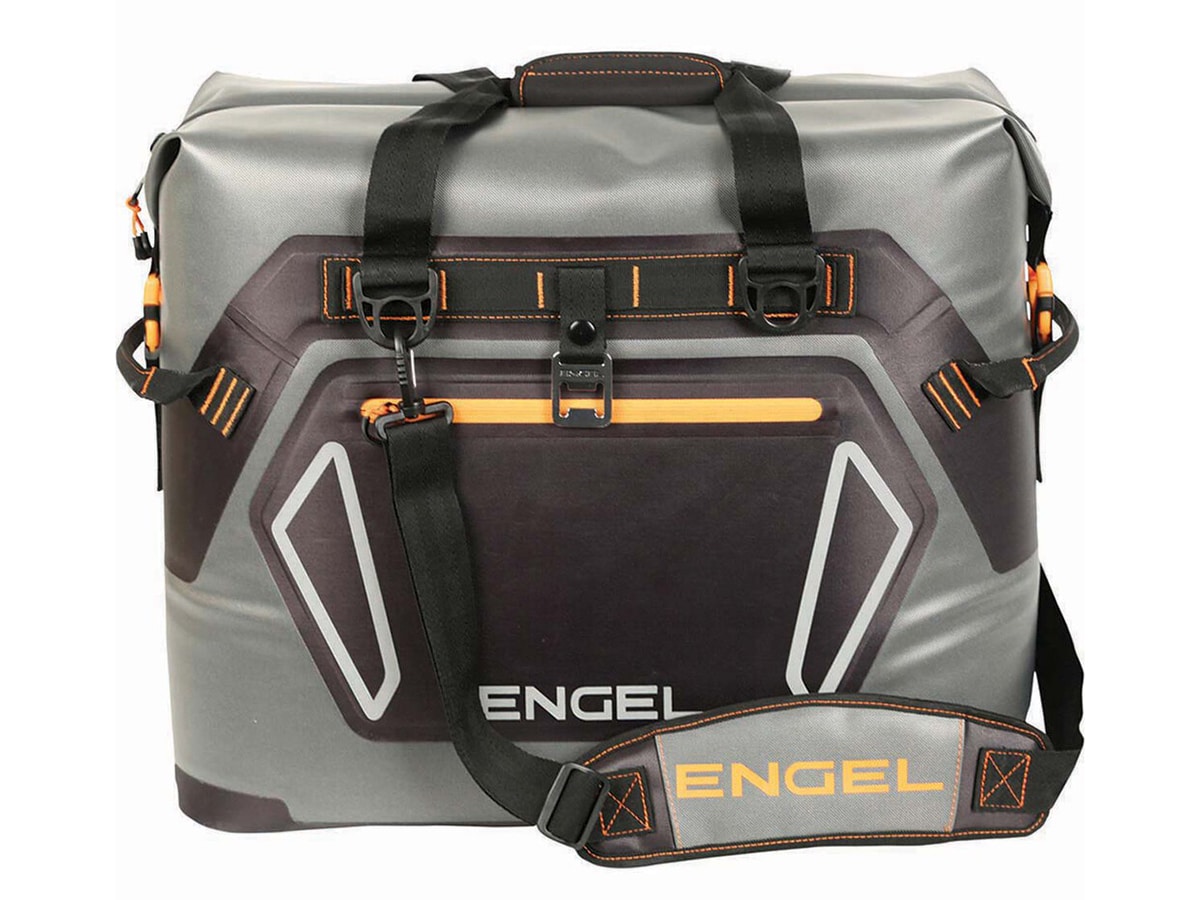 32. Engel Soft Cooler
A premium cooler for your beers and various other cold beverages is almost as important as the tent itself! The Engel 30L premium soft cooler holds 48 x 375ml cans and can keep them cold for days. Its tough exterior means it can handle the roughest of knocks and falls, all while keeping your beverages safe!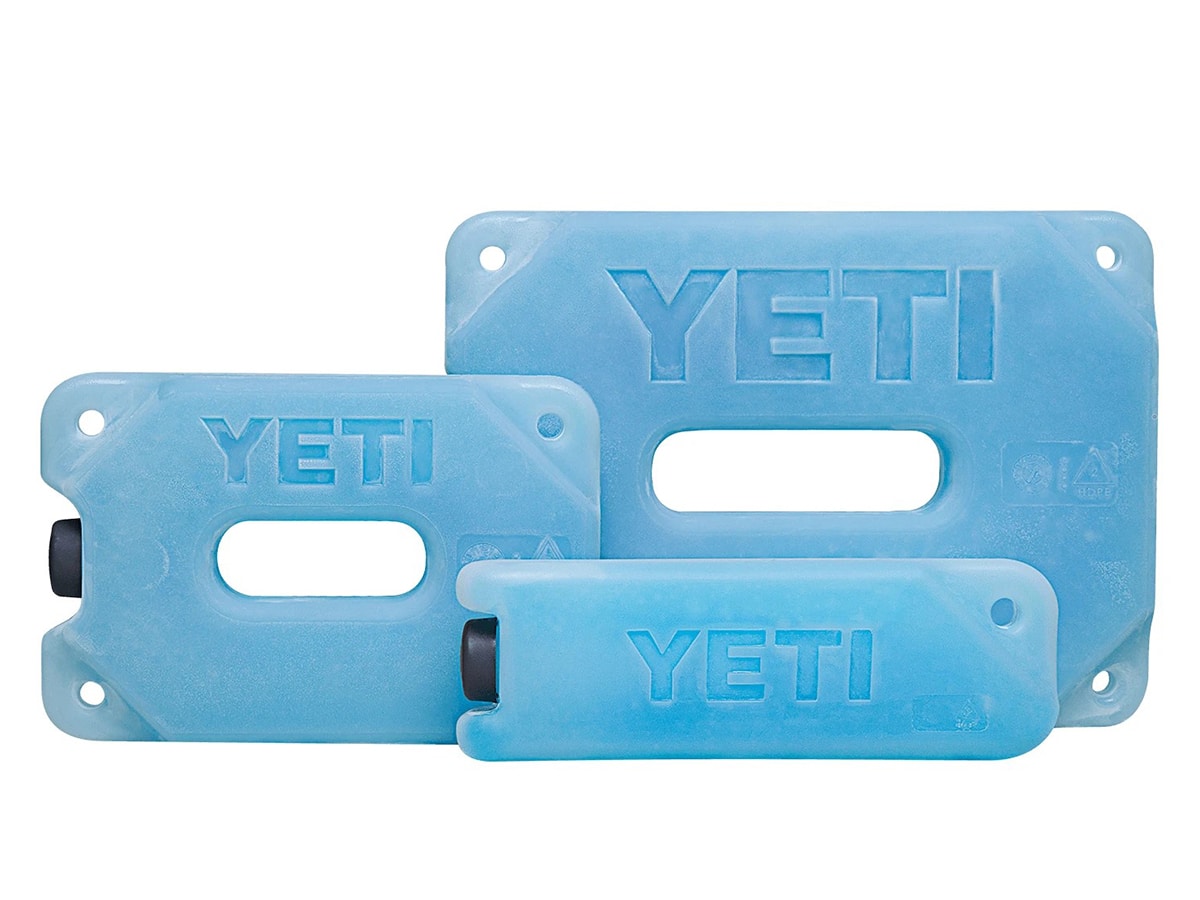 33. Yeti Ice
Yeti ice is the smartest ice pack you'll be able to find. The ice pack is designed to maximise the ice retention of any cooler, with a durable design that is also break-resistant. You can use it as an ice substitute, or you can add it to your ice stash to make sure your contents stay colder for longer.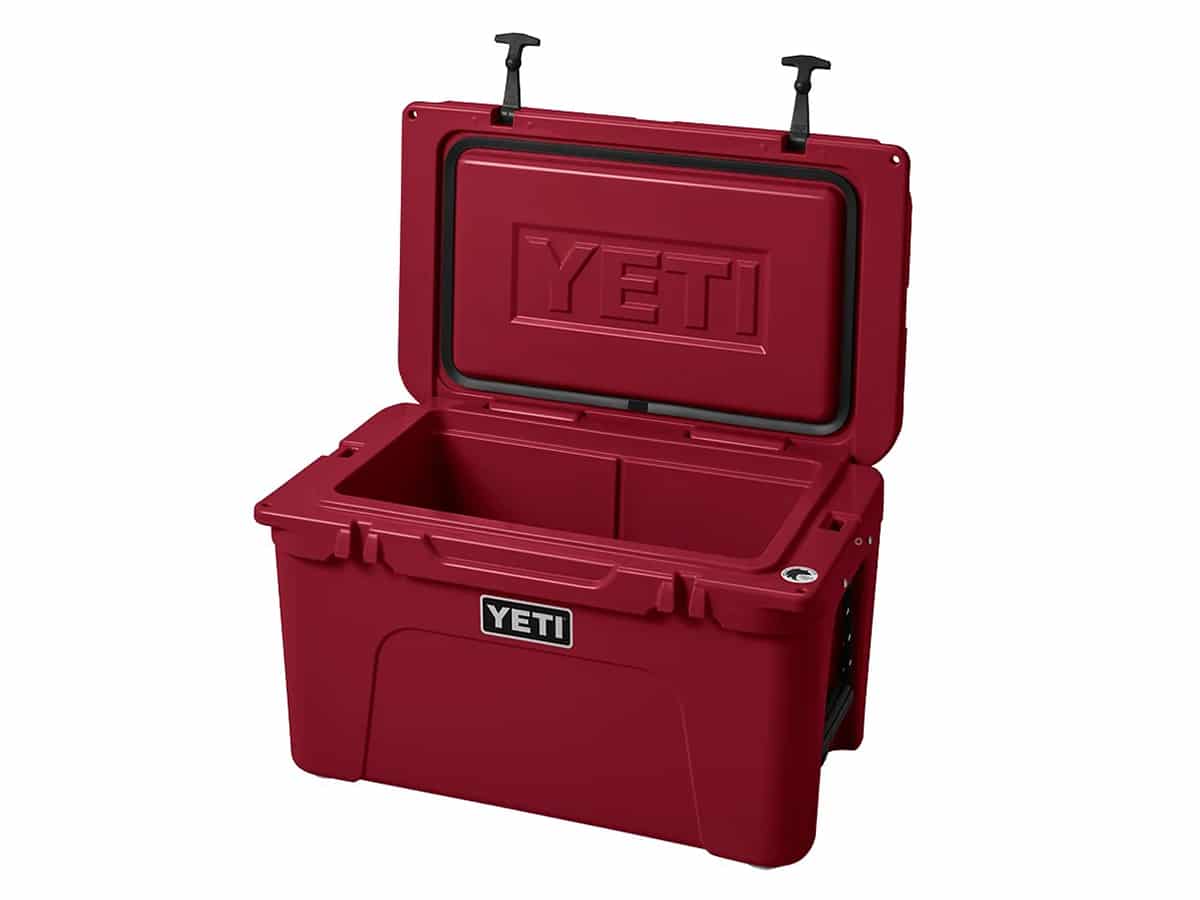 34. YETI Tundra 35 Cooler
A portable cooler like no other, the YETI Tundra 35 is a prized possession on any camping site. With up to 3 inches of PermaFrost Insulation, this cooler will keep your ice as cold as it can be. Small enough to be easily portable but large enough to carry all your beers, this cooler is a winner.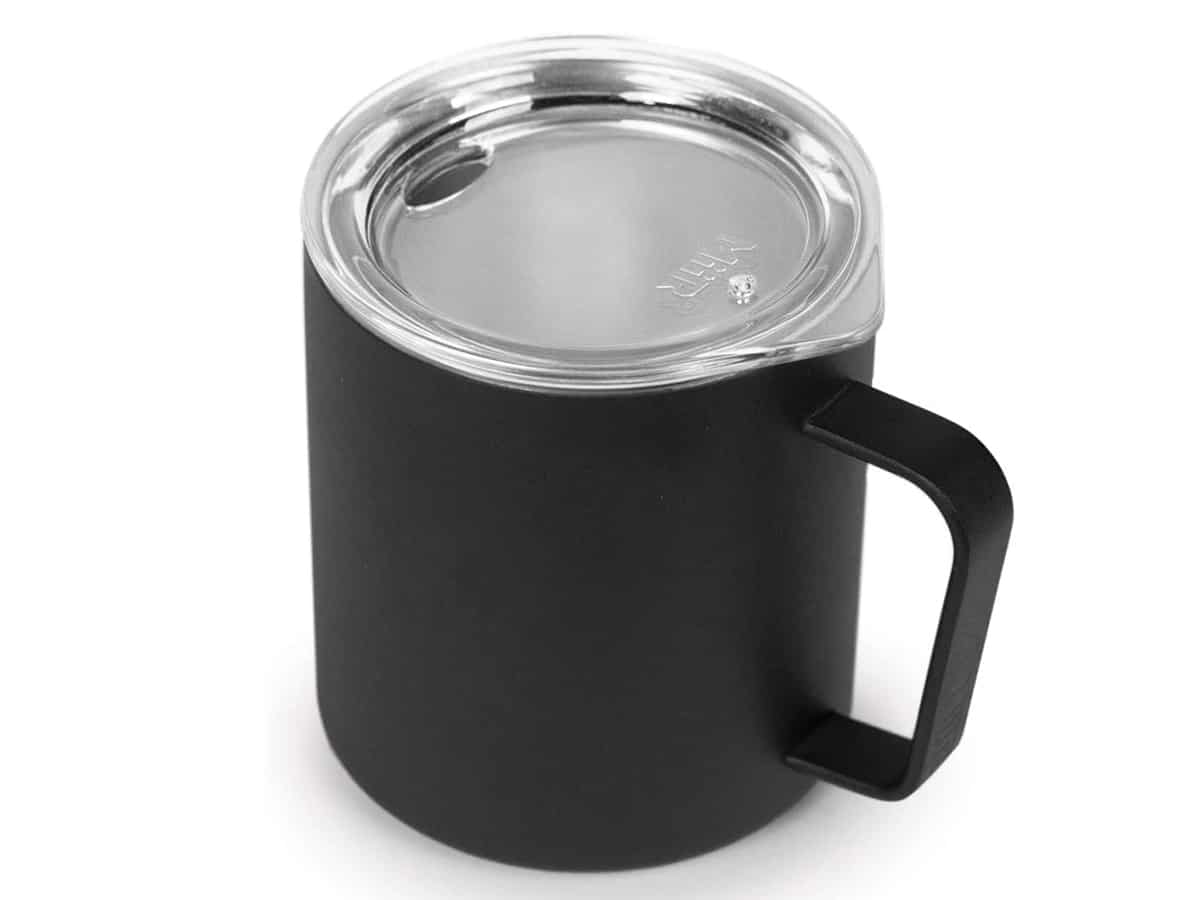 35. MiiR 12oz Insulated Camp Cup
An insulated camp cup is another essential camping item, and this one by MiiR is one of the best. There's nothing worse than pouring yourself a hot beverage but burning your hands on the mug- but this Thermo 3D Double Wall Vacuum insulation means you won't have to worry about burning your hands ever again. Enjoy your beverage in pure comfort, one sip at a time.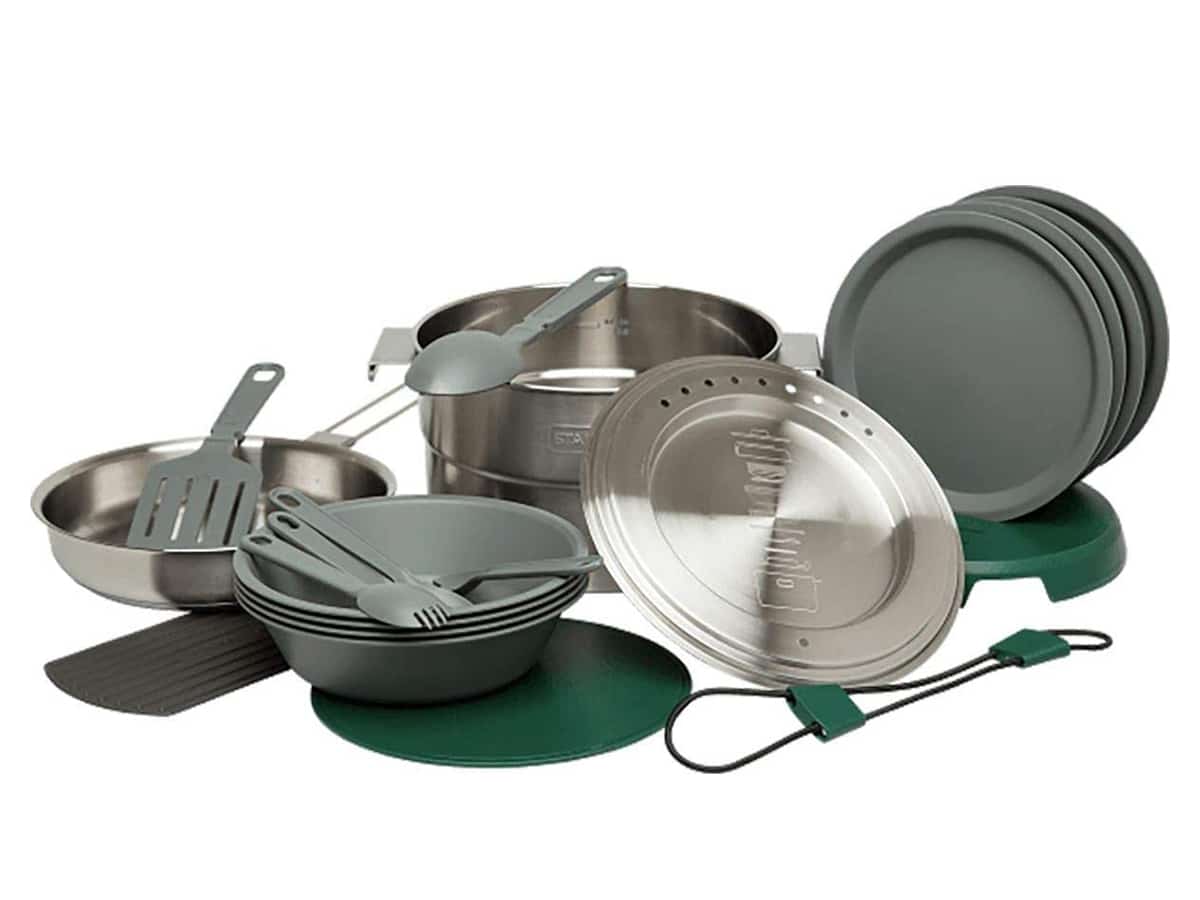 36. Stanley Base Camp Cook Set
This cook set will make you feel like you're in a proper kitchen, with all the essentials you need to cook up a storm. The set includes 19 items for prepping, cooking and cleaning, and packs down into one pot for easy storage.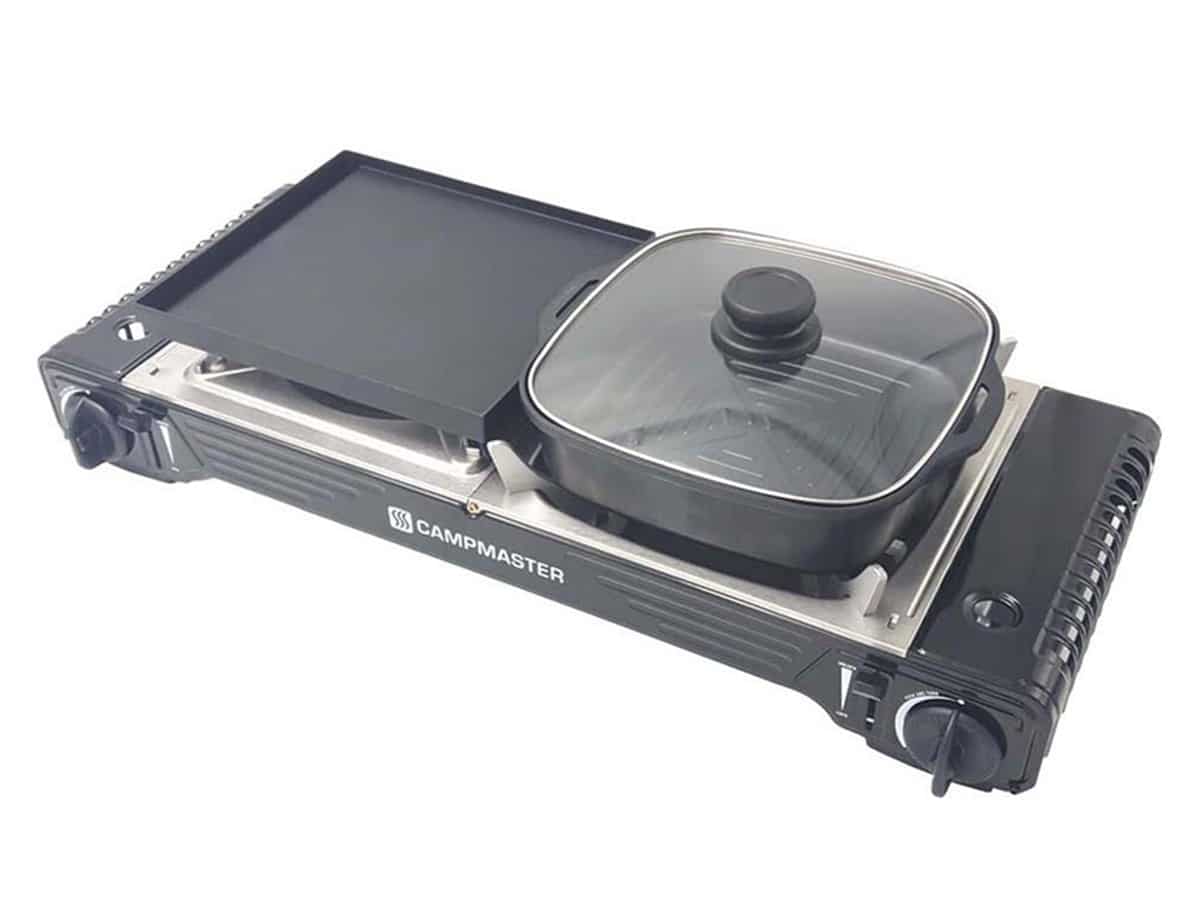 37. Campmaster Butane Combo Stove
Sometimes you have to pay a premium price for a premium stove, just like this combo stove by Campmaster. The stove has one cast alloy burner and one stainless steel flat ribbon burner for easy cooking. It is also extra safe – coming with a patented two-stage safety shut off device, consisting of an over-pressure gas shut off and over-pressure canister ejection shut off.
Apparel

38. On Running Cloudventure Waterproof Shoes
Lightweight and finished with a sleek design, these waterproof shoes are every camper's dream come true. You never know what the elements may throw at you on your camping trip, and having a good pair of shoes is essential. These shoes are 100% waterproof trail running shoes made with extreme cushioning and grip. You'll be able to run any track in these shoes!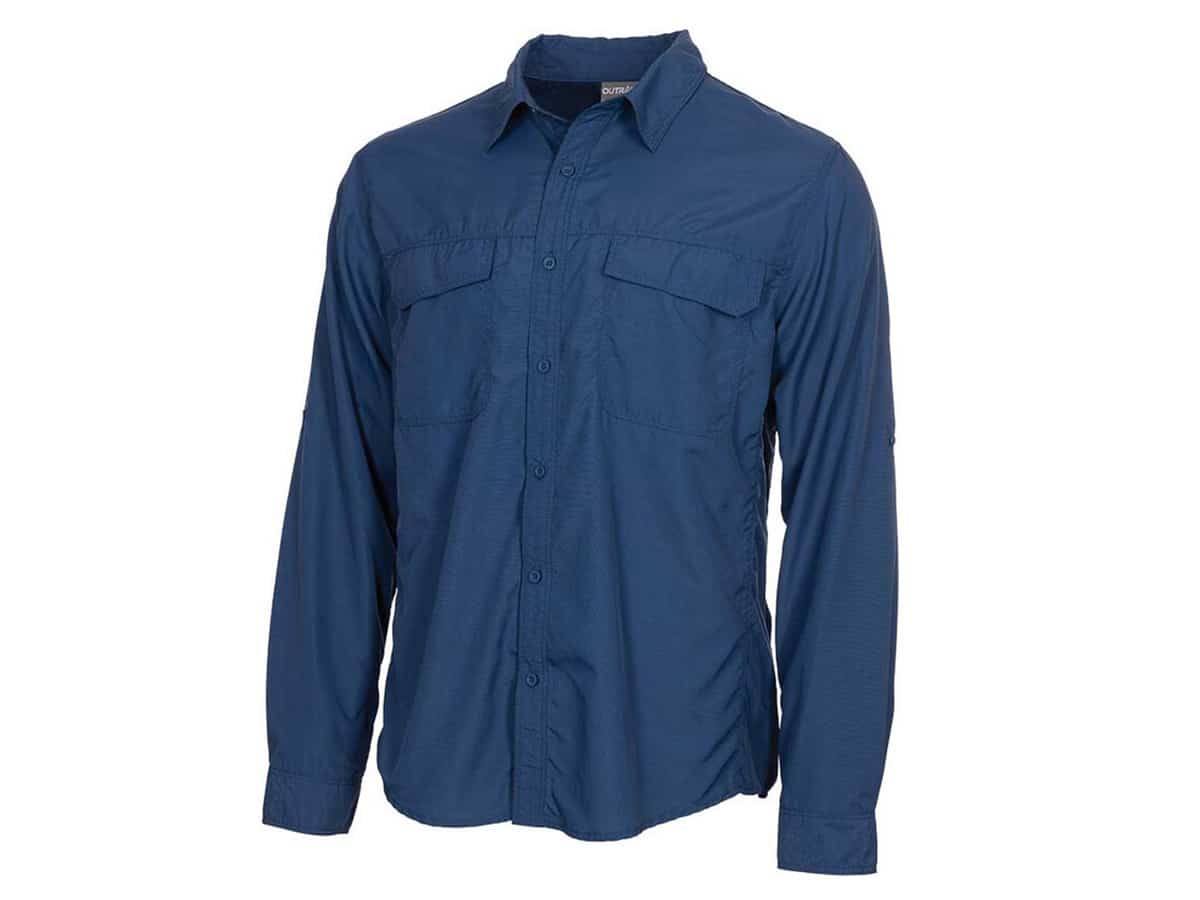 39. OUTBREAK Long Sleeve Hiking Shirt
We all know that the Aussie sun can be unforgiving, so this long sleeve hiking shirt by OUTRAK is one of the smartest investments you will ever make. It will keep you fully covered, offers UPF50+ protection and is made with lightweight material to keep you cool.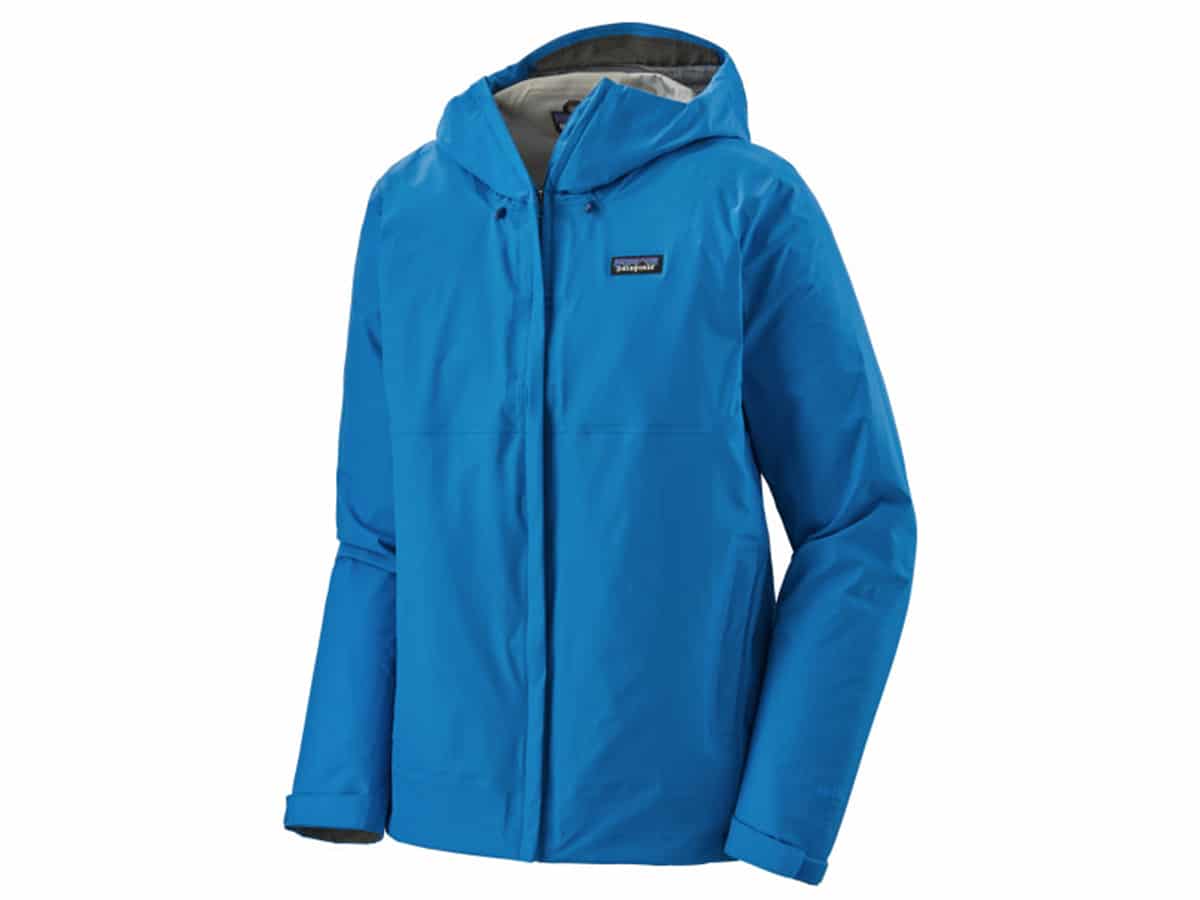 40. Patagonia Torrentshell 3L Jacket
One of the best camping gear essentials to get your hands on is a versatile jacket like this one by Patagonia. The jacket is a dependable rain shell that you can pack in its own pocket for compact storage. It is also waterproof and lightweight- perfect for any occasion and any weather.
Entertainment

41. SAN ROCK U52 Drone
On your camping trip, you're bound to come across some glorious scenes, some of which you can't pass up catching on film or in a photo. With this incredible drone, you will be able to capture an unparalleled view of your beautiful surroundings. It is easy to control, safe to fly, and plenty of fun!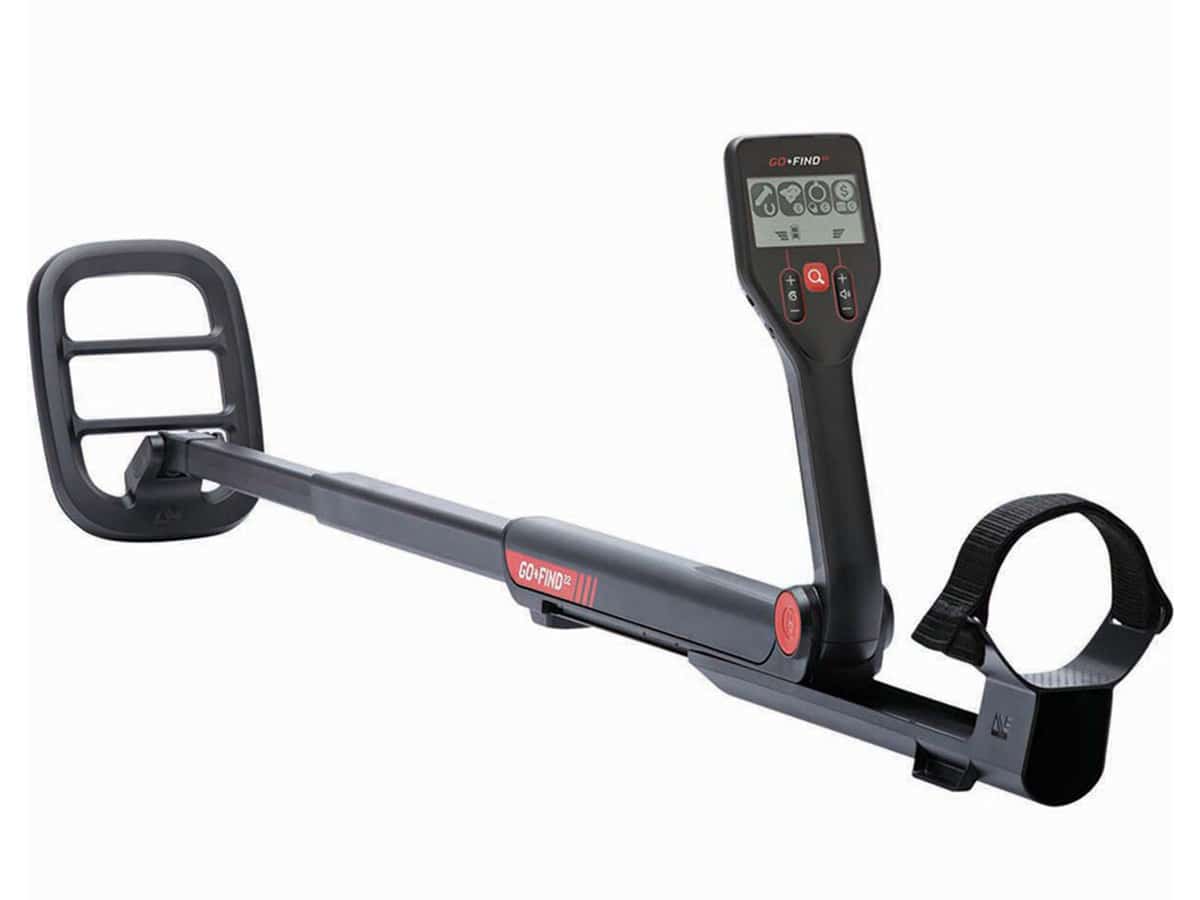 42. Minelab Go-Find 22 Metal Detector
Hours of fun are yet to be had with this metal detector by Minelab. This handheld metal detector is easy to use and has a compact design that makes it easy to store. It is simple to use, which means your kids will also be able to enjoy it!
General FAQs
What is the most popular camping gear?
The most popular camping gear are chairs, tents, cooking sets and sleeping bags.
What are the must-have camping accessories?
Must-have camping accessories include a knife, fire starter a battery box and lights.