Crua XTENT – The Carry Anywhere Tent For Every Climate
Are you looking to explore the great outdoors for the first time? Maybe you're in need of upgrading your one-person swag? Well, have we got a tent for you. Available now on Kickstarter is a transformable, all-in-one, carry anywhere XTENT from Crua Outdoors, and for only US$249, this one's got it all.
This versatile, lightweight and easy to use tent is a real game-changer. Available in both 2 and 3 person tent sizes, the XTENT is a world-first for its innovative design. Returning to Kickstarter to bring its loyal backers a tent that could do everything – Crua Outdoors has listened and delivered in spades.
You'll also like:
12 Best Swag Tents for Camping
Autohome's Roof Tent Fits the Defender 110 Perfectly
Samaya Takes its Award-Winning Tent to the Next Level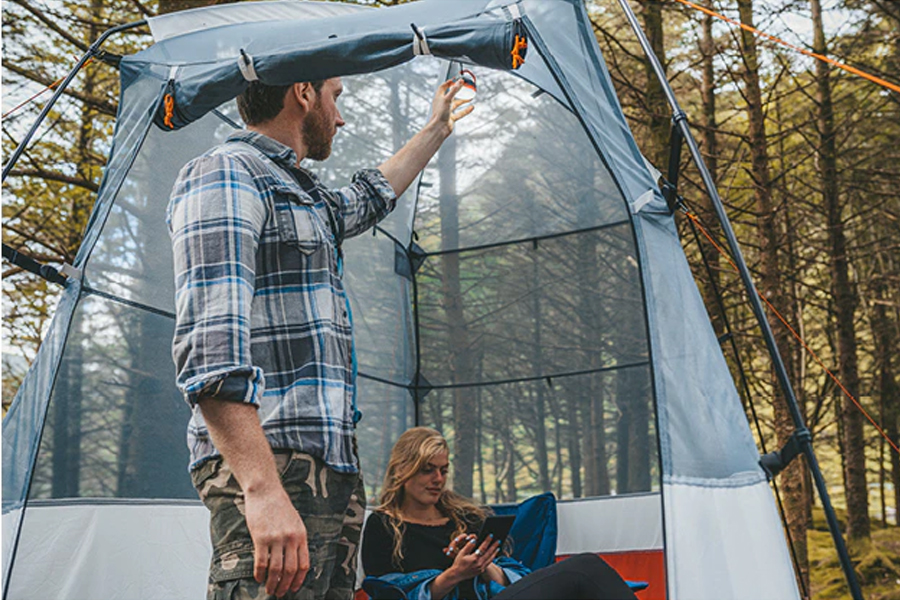 Each XTENT sports an extendable height feature (for all my tallboys out there), quick-and-easy AirFrame technology, convenient pockets for all your belongings and climate control for both summer and winter. Keeping you cool and warm no matter what the seasons bring thanks to its insulated inner tent, called the Crua Cocoon V2, this new-and-improved inner layer dampens sound, blocks out light AND is temperature-controlled. What does that all mean? A better night sleep in the wilderness to rival your bed at home.
Even with all the extra comforts, the XTENT can be set up in a breeze. With only two main poles connected together, you'll have the XTENT up and ready in no time. Complete with a whole bunch LED lighting for when the sun goes down, and plenty of room to store all your camping gear, the XTENT destroys the competition. Developed over the last two years, the team over at Crua Outdoors worked tirelessly to create an easy-to-use, all-round tent. It's even got a rainwater collection feature for filling up your water bottle when the clouds roll in. Amazing!