Thule's Tepui Foothill Rooftop Tent Takes Half the Space
Roof rack tents are a godsend for adventurous souls looking to get away to remote places on a budget. The drawback of those tents, however, is how much space they take up. By the time you have your tent installed, you won't be using the roof rack for much else. Thule's new Tepui Foothill Rooftop Tent is a two-person tent that only takes up half of your roof rack, leaving plenty of space for your gear.
You'll also like:
Superlite is the World's Lightest Hardshell Roof Tent
Mil-Spec's Hummer H1 Lives Up to Its Potential
8 Best Rooftop Tents for Outdoor Adventure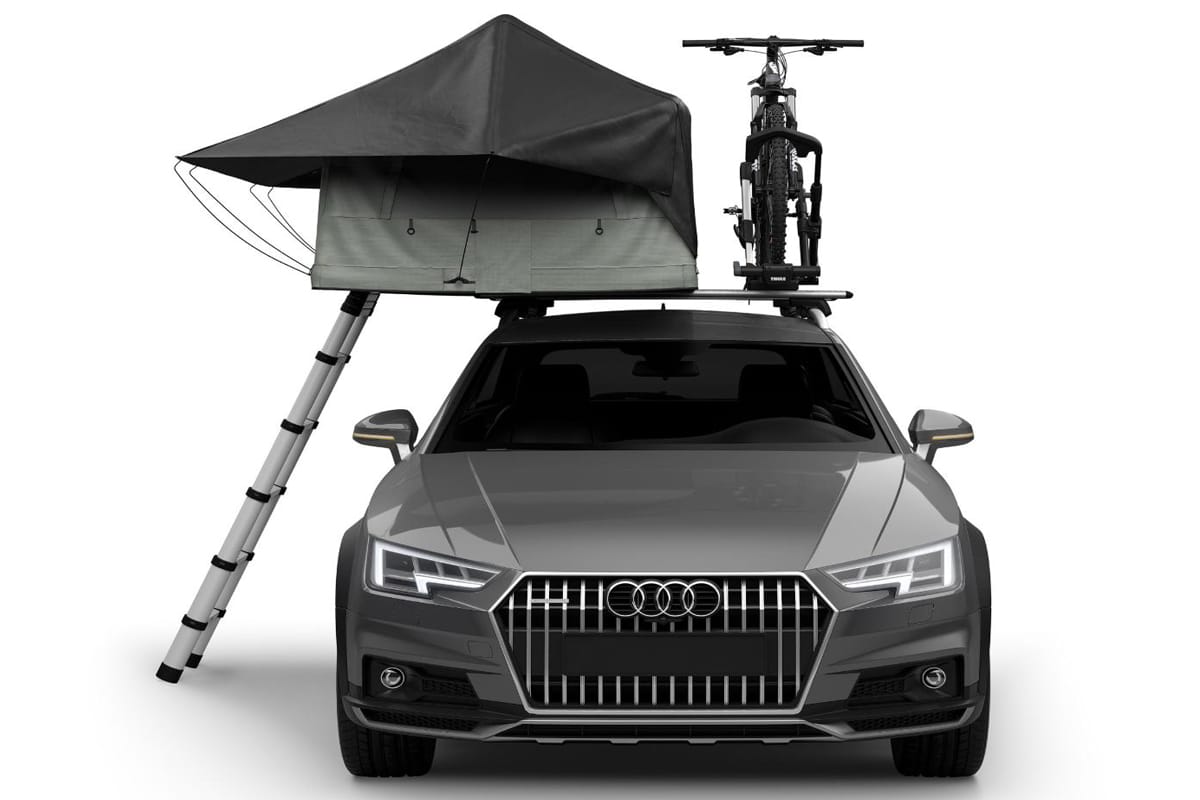 The Thule Tepui Foothill folds up to just 24 inches when traveling—about half the widths of a standard roof rack. With the leftover space, you can put the rest of your gear or a surfboard or kayak on the other side of the rack. When you get to your desired location, the Tepui Foothill folds out to provide 47 inches of sleeping width, enough for two people to sleep comfortably. The tent folds away from the centre of the car, so you won't have to unload all your gear to unfold it.
The preinstalled mounting rails and telescoping internal frame poles make it easy for a single person to set up the tent completely unassisted. That frame can also sleep two adults with a total weight of 400 pounds, while the tent itself only weighs 110 pounds, and measures 83 inches in length. It can be mounted on either side of the car as well.
Thule had the smaller vehicle market in mind when they developed the Tepui Foothill, so you don't have to have an SUV to add this rooftop tent to your vehicle. The tent comes with a high-density foam mattress and a rain fly. You can also check out a plethora of accessories for the Tepui Foothill from Thule, including fitted sheets and a tent insulator for cold weather camping. There are also anti-condensation mats and lighting kits. The Thule Tepui Foothill Rooftop Tent will be available in February and will sell for USD$1,700.
---
Featured Video from Man of Many
---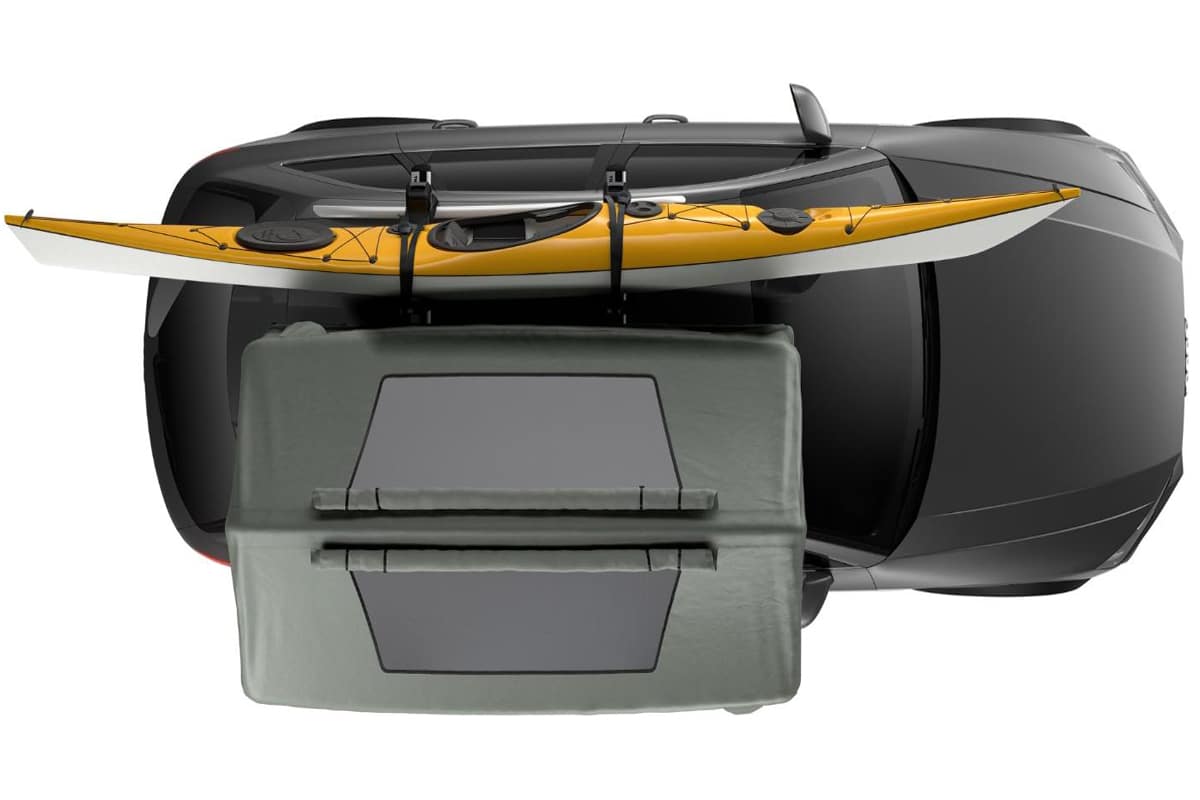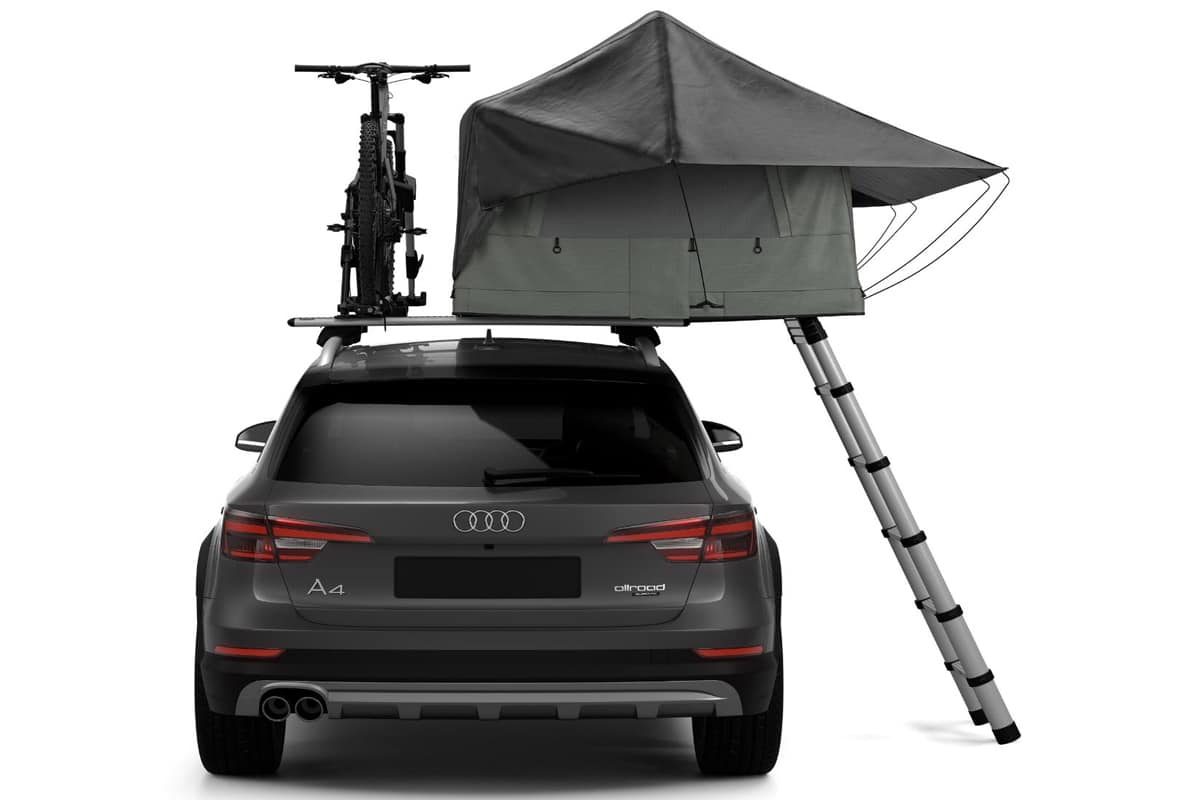 You'll also like:
Superlite is the World's Lightest Hardshell Roof Tent
Mil-Spec's Hummer H1 Lives Up to Its Potential
8 Best Rooftop Tents for Outdoor Adventure
---
Featured Video from Man of Many