Use Kershaw's Taskmaster Saw When Knives Won't Cut It
That's not a knife, that's Kershaw's Taskmaster Saw, and it could be yours for just US$52. When knives just won't cut it, you need a quality saw when you're out on the trail, camping, or just trying to show how manly and prepared you are for life's obstacles. This compact and portable saw from Kershaw is the optimal pocketknife saw.
The Kershaw Taskmaster Saw can easily cut medium-sized limbs and underbrush without taking up a ton of room in your pack, though we don't recommend reenacting the titular scene in the movie Saw. That being said, this high-carbon steel blade is nickel-plated for increased durability, while the glass-filled nylon handle has been covered with a rubber over-mould for a more comfortable grip.
You'll also like:
Meet WÜSTHOF AEON, the Last Kitchen Knife You'll Ever Need to Buy
Opinel Celebrates 130th Anniversary with No.08 Folding Knife
Why Every Dad Should Have This Personalised Pocket Knife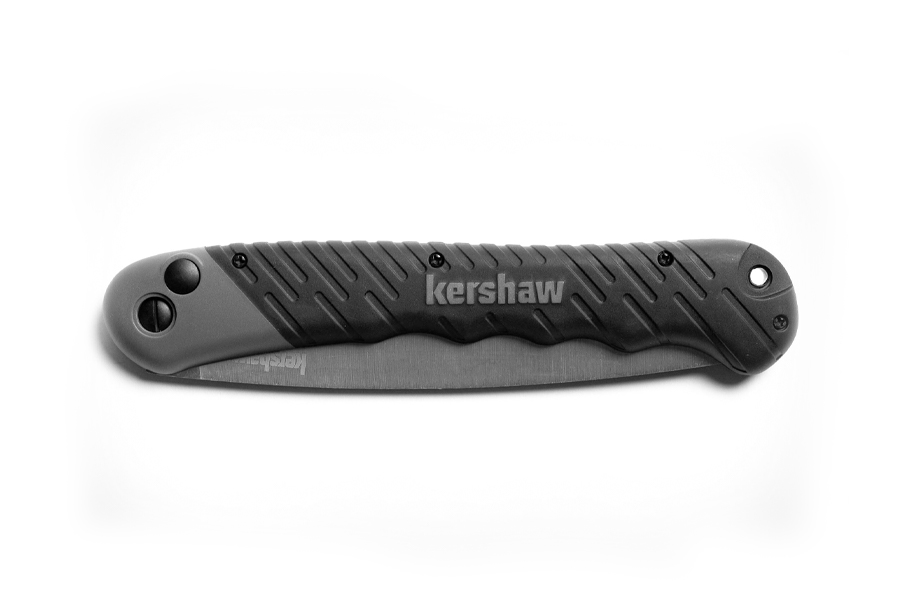 Accessing the blade is super simple too, just hit the push-button lock that keeps the blade in place during use and securely stored for travel. At an overall length of 16.25 inches, the 7.25-inch blade is ready at a moments notice, no matter where you are. Making great knives since 1974, Kershaw has been using award-winning technologies and advanced materials making each Kershaw blade the real deal. And according to them, you get incredible bang for your hard-earned buck.
Winner of the Hunt Alaska Editor's Choice Awards, the Taskmaster Saw is an excellent choice for camping or hunting trips. But if you just need to do some quick pruning in the back yard, then head on over to Uncrate right now and pick up Kershaw's Taskmaster Saw.
You'll also like:
Meet WÜSTHOF AEON, the Last Kitchen Knife You'll Ever Need to Buy
Opinel Celebrates 130th Anniversary with No.08 Folding Knife
Why Every Dad Should Have This Personalised Pocket Knife