The Romotow Caravan Will Blow Your Mind
The Romotow Caravan is unlike any other trailer you'll ever see. When you first look at it, you might doubt that statement. Sure, it has a more modern design to it, with rounded corners and the white skin, but what makes this trailer so different is that at the push of a button, the center of the camper rotates out, turning perpendicular to the U-shaped outer shell. As the interior portion rotates around, it reveals a deck area. That deck area can be left open, or a canvas, complete with window and door, can be unfurled to block off one side.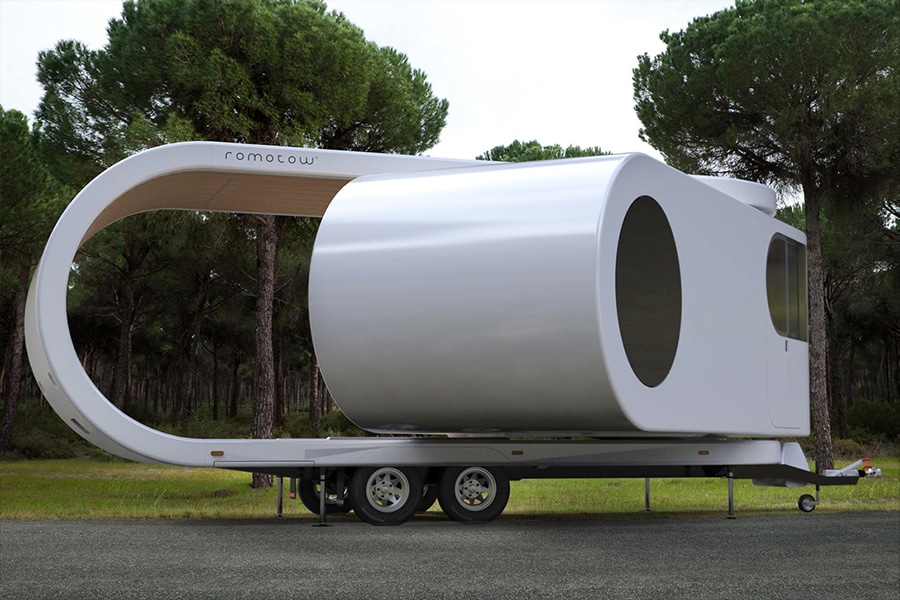 The Romotow Caravan measures 30 feet in length and 8.5 feet in width when closed. All told, the camper offers 290 square feet of living space. The caravan can sleep four adults comfortably in the two bedrooms. The bedrooms are separated by a large bathroom that comes with high-end fixtures, and the customizable kitchen. One of the bedrooms also doubles as a living room space with dining—which seems pointless as who wouldn't want to be out on the included deck for breakfast, lunch, or dinner anyway?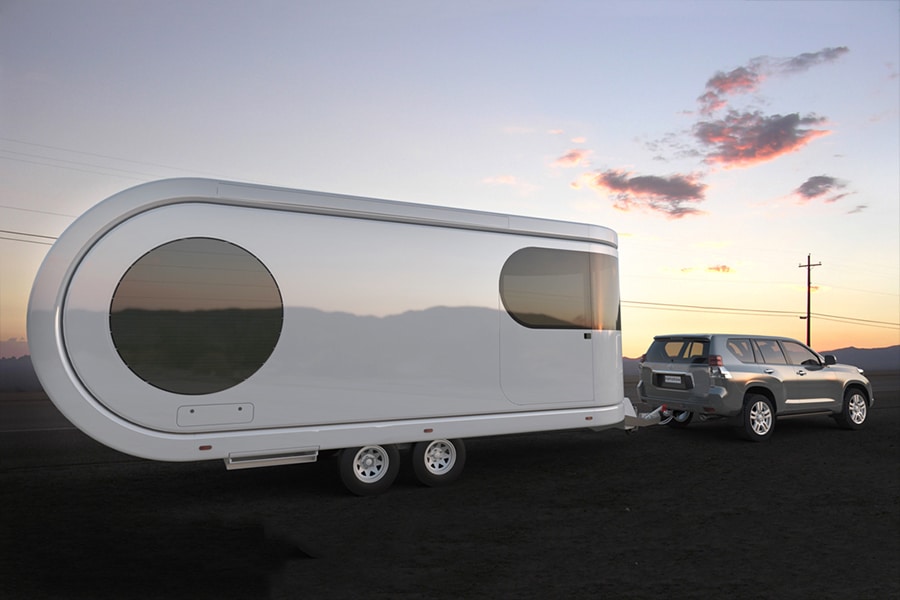 To be able to rotate out, the camper had to be kept light, which was accomplished by using an advanced composite body shell on a carbon composite chassis. The deck is a synthetic teak—the same kind of material seen on super yachts. There is also a fold-down electric barbecue on the deck.
Designer: W2 (New Zealand architectural and interior design firm)
Features: 3,500 kg (7,700 lb) weight; sleeps 4 adults comfortably; 1 rear bedroom; customisable kitchen; up to 1KW solar panels; 400Ah battery
Price: from $350,000
Have you subscribed to Man of Many? You can also follow us on Facebook, Twitter, Instagram, and YouTube.