Opinel's Updated N08 Knife is EDC You Can Rely On
Finding the right everyday carry can be challenging. There is any number of pocketknives glutting the market right now, but not just any blade will do. You want to find the right balance of quality and performance, size and functionality. Opinel has been creating folding knives for quite a while, and it has been perfecting its work consistently over the tenure. Those efforts at getting it right mean sometimes putting out updates on existing blades, and that's exactly what it has done for the N08 Folding Knife.
You'll also like:
How to Custom Make Your Own Pocket Knife
14 Uses for a Pocket Knife That Will Change Your Life
Meet WÜSTHOF AEON, the Last Kitchen Knife You'll Ever Need to Buy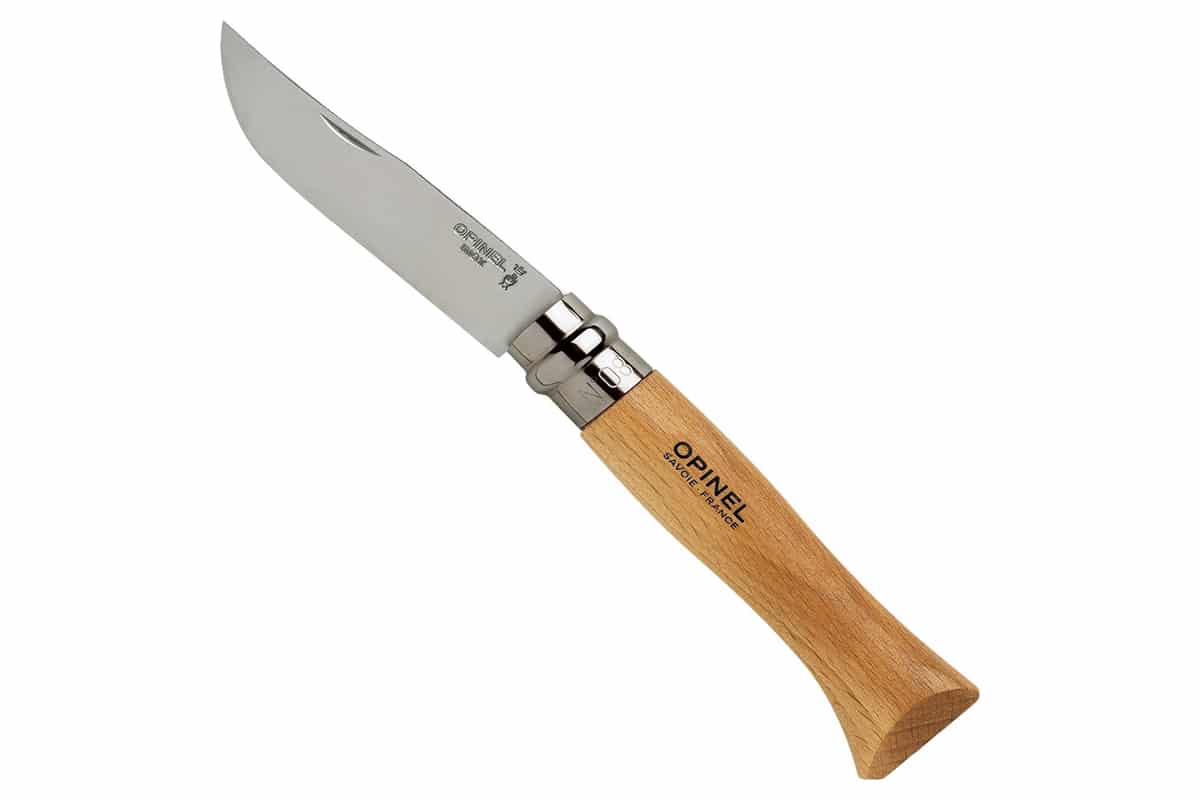 The Opinel N08 boasts a blade that measures 3.28 inches. That's a good size for just about any task you throw at it. Because the blade is made from X90 Carbon Steel—a steel with a high carbon content that provides excellent hardness after heat treatment—the N08 blade retains a strong cutting edge that is resistant to wear while also being easy to sharpen. The blade features a sweeping clip point with a full flat grind and a nail mark.
The knife is housed in a body that features stabilised beechwood for added resistance to any abuse that it will receive bouncing around in your pocket every day. The wood has been carefully sculpted to fit comfortably in your hand even after prolonged use. Helping to keep the blade safely closed in the Virobloc Safety ring. This locking system has been around since 1955, and has proven to be one of the more effective locking methods.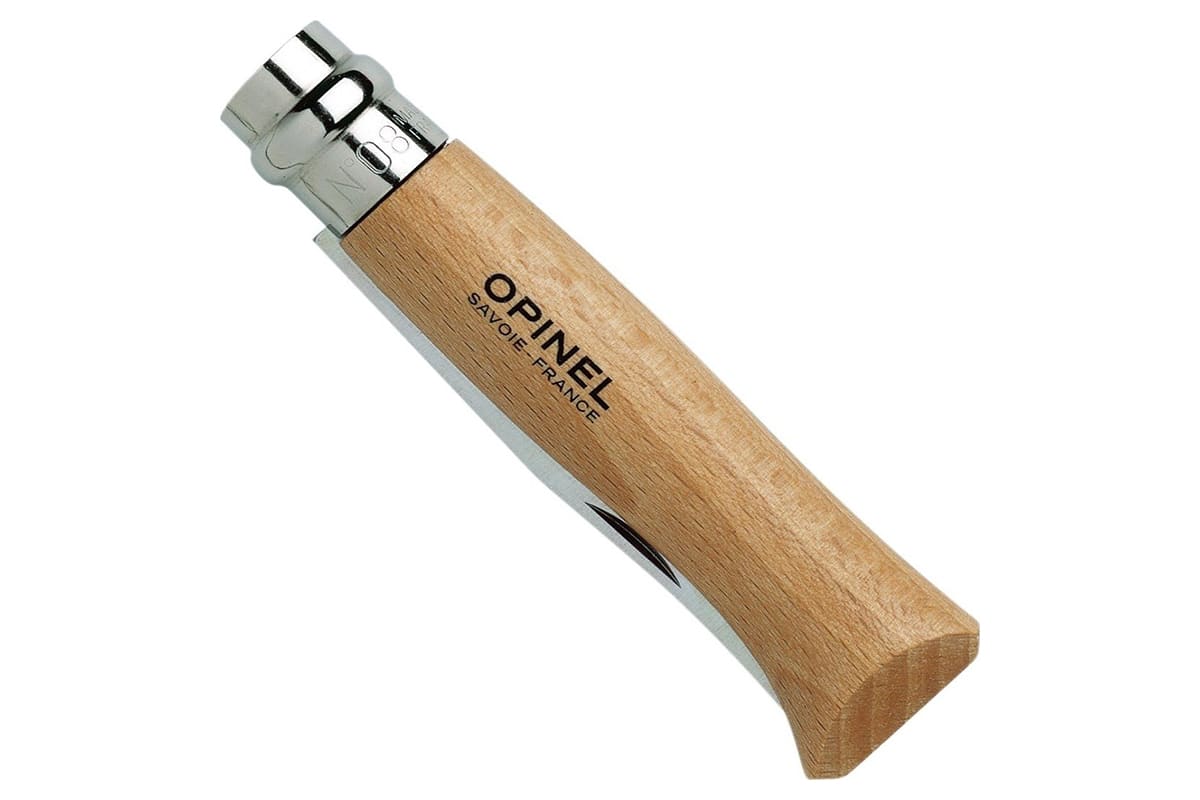 From food prep to whittling to breaking down boxes and more, you'll find an endless list of tasks that you can carry out with the Opinel N08. The round design of the handle does mean that it will take up a bit more space in your pocket, but not in an obtrusive way. And given the reliability of the knife, you'll gladly sacrificing that little bit of extra room in order to have this handy tool always at your side.
---
Featured Video from Man of Many
---
You'll also like:
How to Custom Make Your Own Pocket Knife
14 Uses for a Pocket Knife That Will Change Your Life
Meet WÜSTHOF AEON, the Last Kitchen Knife You'll Ever Need to Buy
---
Featured Video from Man of Many