$690,000 G-fifty is the New Billionaire Playboy's Speedboat
The infamous Giovanni "Gianni" Agnelli didn't just make a name for himself serving as the president of Fiat. This Italian billionaire playboy also made waves on the water. In 1968, Agnelli made a 37-foot speedboat named "G.Cinquanta." and ever since, the watercraft has stood as the pinnacle of opulent speedboat design. Now, after 50 years, the iconic watercraft is being reimagined as a modern boat that pays tribute to its past.
You'll also like:
Wally's 24-Metre WHY200 Ups the Space and Comfort
Hermes Speedster E Electric Dayboat Reimagines the 1959 Porsche 356
T. Fotiadis Unveils 95-Metre Ultra2 Eco-Friendly Superyacht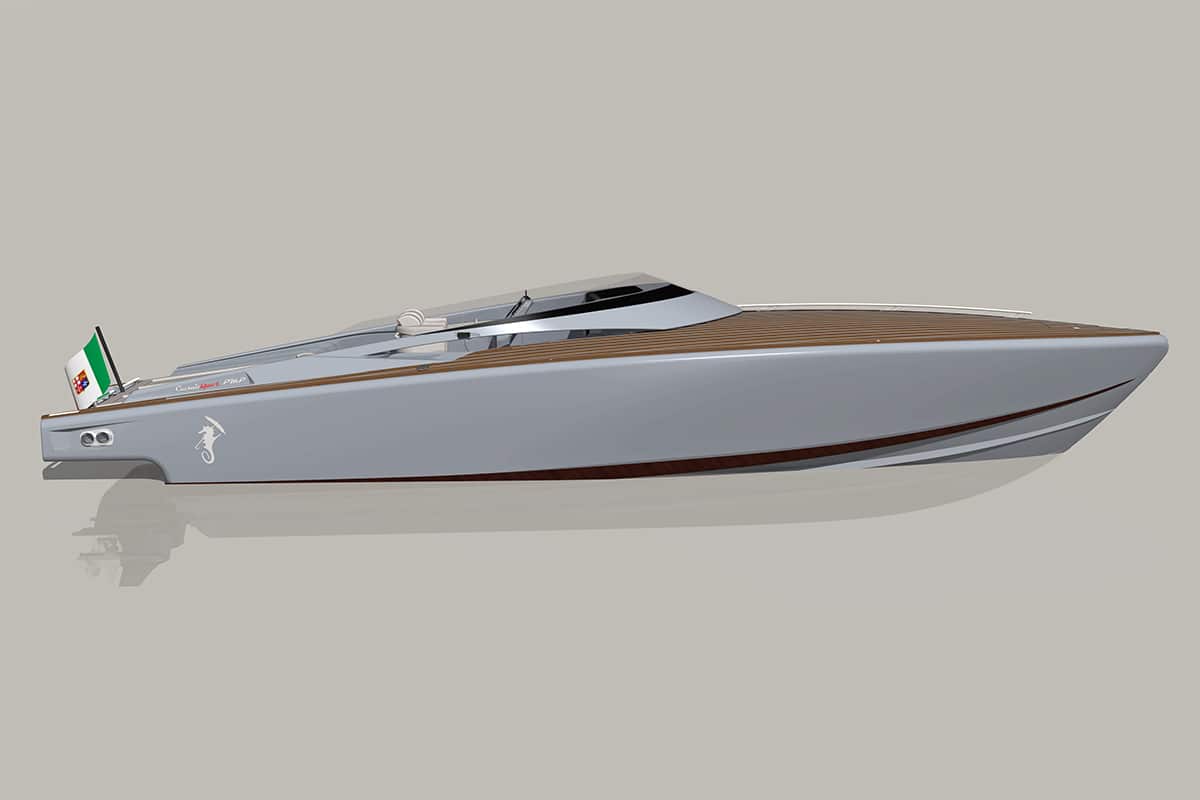 The G-fifty concept boat was designed by Renato "Sonny" Levi of Levi Designs and Pasquale Mario Paccalacqua of PMP Design. For the updated look, Levi changed out the cold-moulded deep-V hull and substituted in mahogany planking set at a diagonal.
The new speedboat also takes advantage of modern materials, using a carbon composite for its construction. This material grants all the strength of steel, but is extremely lightweight. The G-fifty is also 10 feet longer, making her 47 feet in total.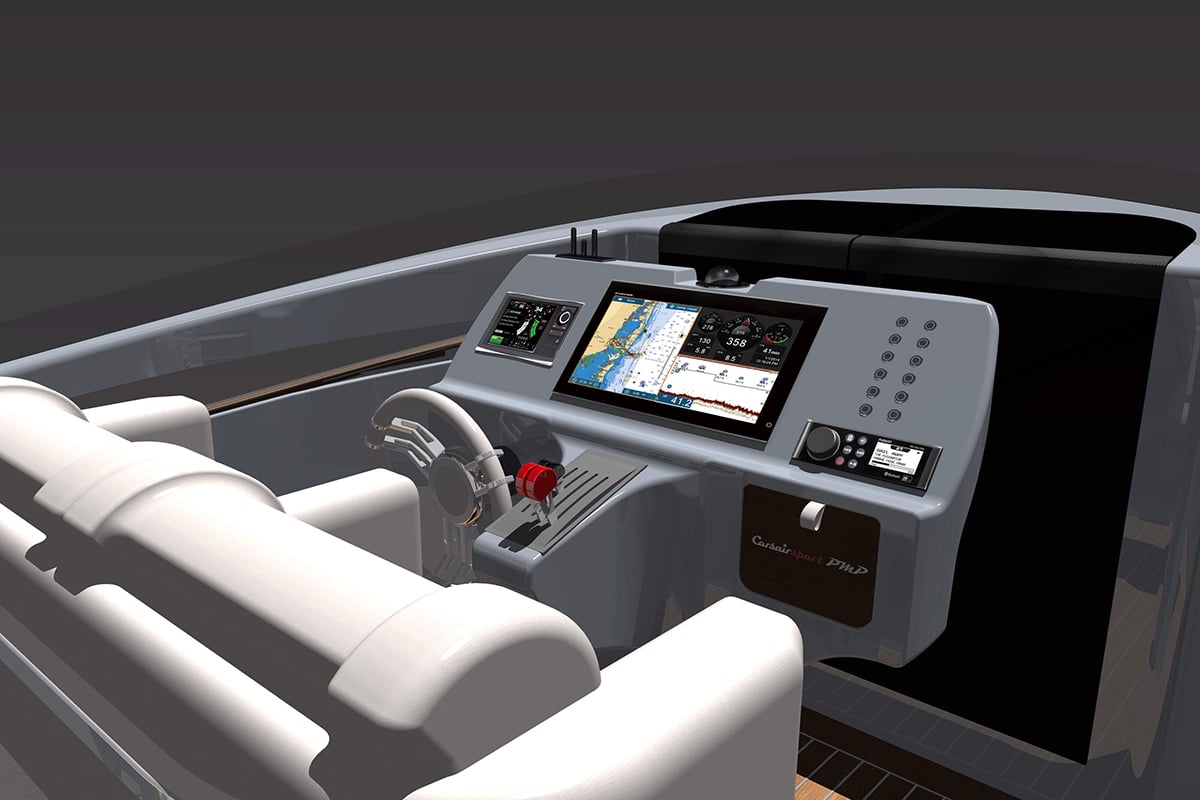 The G-fifty uses a quartet of 8-litre BPM Vulcano V8 engines. With so much power coming from the Italian-made powerhouse, the G-fifty has 1,280 horsepower at its disposal, propelling the craft to a top speed of 50 knots.
Not content with that kind of power, the builders created a version 2.0, which uses two Mercury Racing engines available in various horsepower in place of the V8 engines. According to a statement from the designers, "With today's more powerful engines it would be unthinkable not to fit a twin installation." With the Mercury Racing drive, the G-fifty can get up to an estimated 78 knots.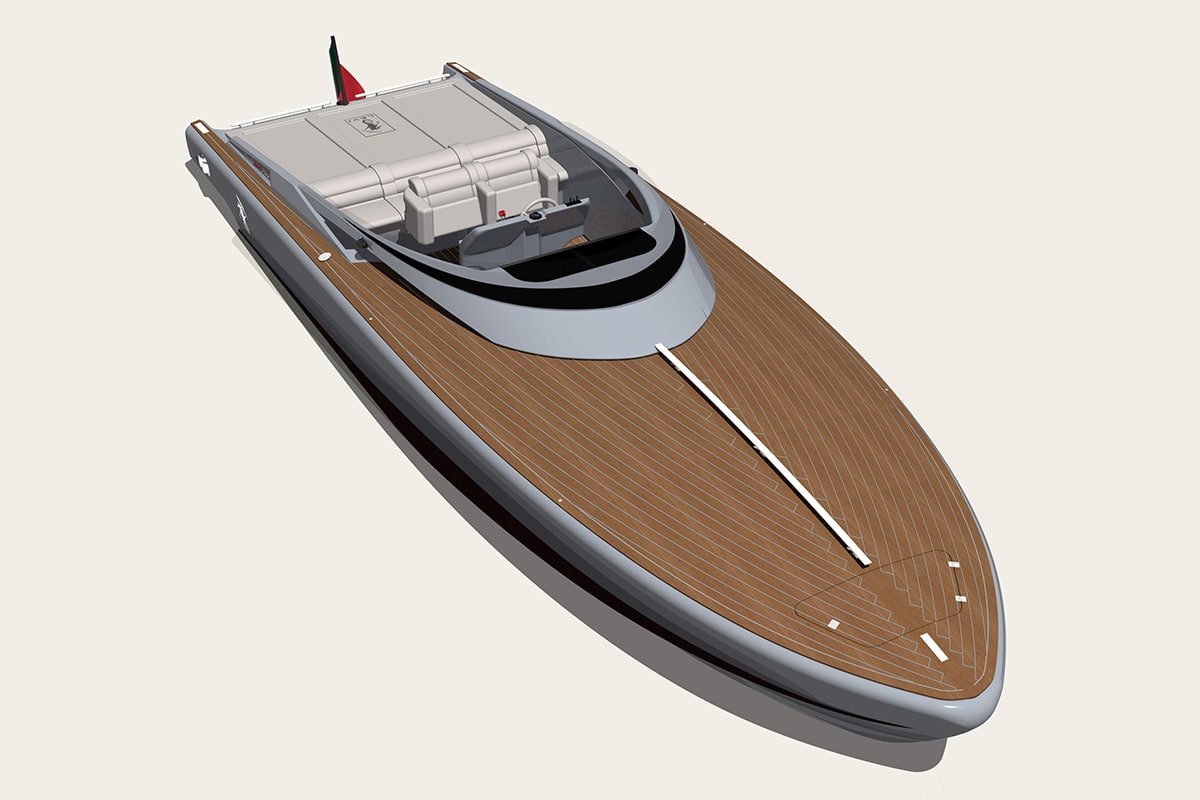 Pricing for the G-fifty is available upon request, but if you want an idea of what to expect to pay for the new craft, you can look at the original. The G.Cinquanta sold as part of RM Sotheby's "Open Roads" auction for €450,000 (AUD$690,000). It would be no surprise to see the new G-fifty going for six figures as well.