The 2021 Toyota HiLux is Rugged and Retuned
The Ford Ranger has some serious competition in the form of the rugged 2021 Toyota HiLux. The HiLux has been Australia's best-selling vehicle for four years, and the 2021 models with their new design and more powerful engines could help Toyota stay top of the leaderboard for at least another year.
You'll also like:
Elkhart Auction Continues with 1972 Austin Mini Pickup Truck
Bollinger B2 Pickup Truck is a 614HP Electric Beast
Roush 2020 F-150 Utility Truck Kit Offers Off-the-Grid Fun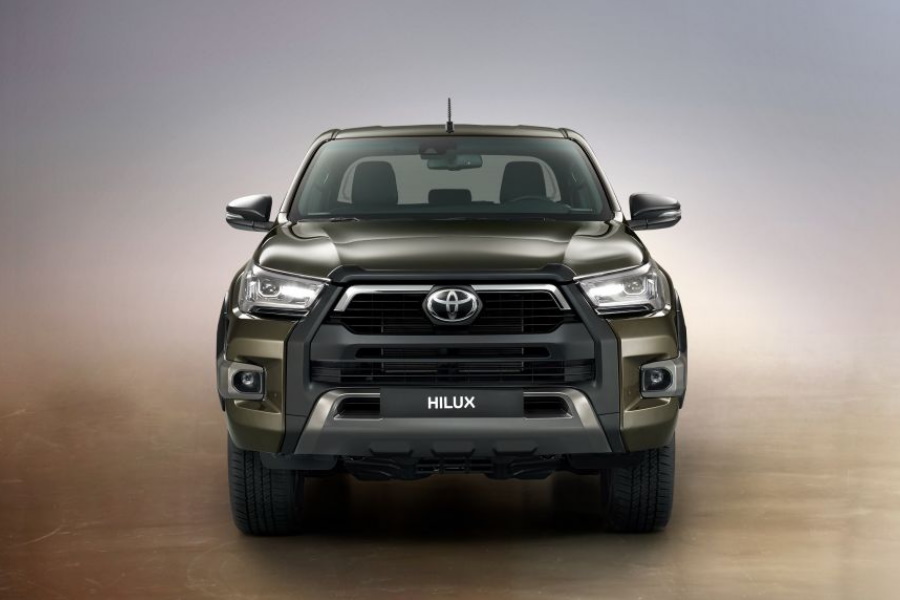 According to Toyota Australia, there will be a series of new HiLux models hitting the market in August, including the much-anticipated Rogue and Rugged X lines. Among them, a 2.4-litre turbo-diesel and a 2.7-litre four-cylinder petrol engine with a choice of three transmissions, 4×2 and 4×4 drive, three body styles (single, extra and double cabs), two configurations (pick-up or cab-chassis) and five equipment levels (in ascending order: Workmate, SR, SR5, Rogue and Rugged X). News from the brand suggests the top-of-the-line model will feature a powerful 2.8-litre turbo diesel engine putting out an enviable 150kW of maximum power and 500Nm of torque. Fuel consumption has also been upped for the new models, giving drivers 11.1 per cent better bang for their buck.
"More than ever, Australia's favourite ute will inspire go-anywhere confidence for customers who rely on it as a load-carrying and trailer-towing workhorse for doing their jobs," Toyota Australia vice president sales and marketing Sean Hanley said. "Equally, the latest changes will advance HiLux's credentials among customers who demand the handling, ride comfort and convenience of an SUV."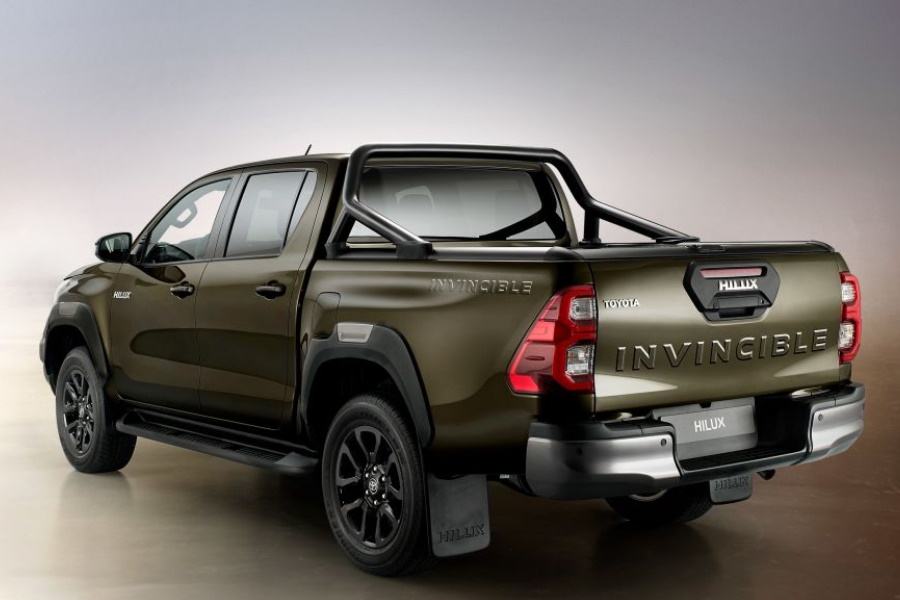 The announcement has Aussie fans giddy with anticipation, however, overseas, things are progressing more quickly. The British incarnation of the new HiLux (pictured) has already been revealed, with specs suggesting it's capable of accelerating to 62mph (99.7km) in ten seconds. That's approximately 3.2 seconds faster than the current 2.4-litre HiLux.
Design-wise, Toyota says the front of the HiLux has been completely reworked to reinforce the vehicle's robust, go-anywhere credentials. There are improvements to the suspension and power steering. The front and rear shock absorbers have been retuned for a smoother ride, and accelerator response improved for greater driver control off-road.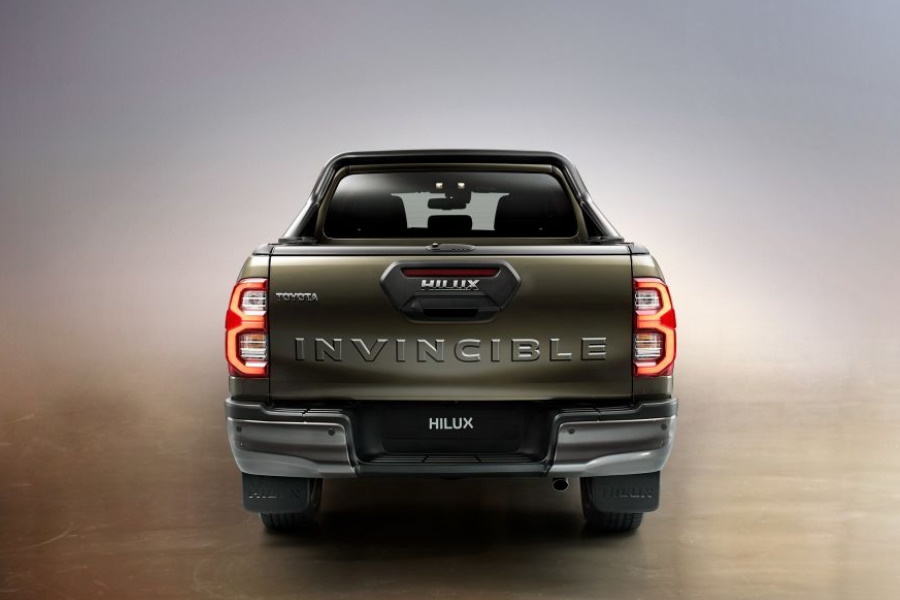 Speaking of the different models, the HiLux featured in the images is the class-leading HiLux Invincible X Double Cab that UK fans can expect. This version features exclusive details such as a bespoke grille, front bumper, skid plate and unique tailgate design. Blue illumination is integrated into the door trims, and the perforated leather seat upholstery features a two-tone treatment. This Invincible X presents the striking new Titan Bronze metallic body colour which joins a range of existing options.
While Aussies won't be getting the Invincible-X, the reports are suggesting this variation is pretty close to what we'll see from the as-yet-unreleased Rogue and Rugged X models. We'll just have to wait until August to see.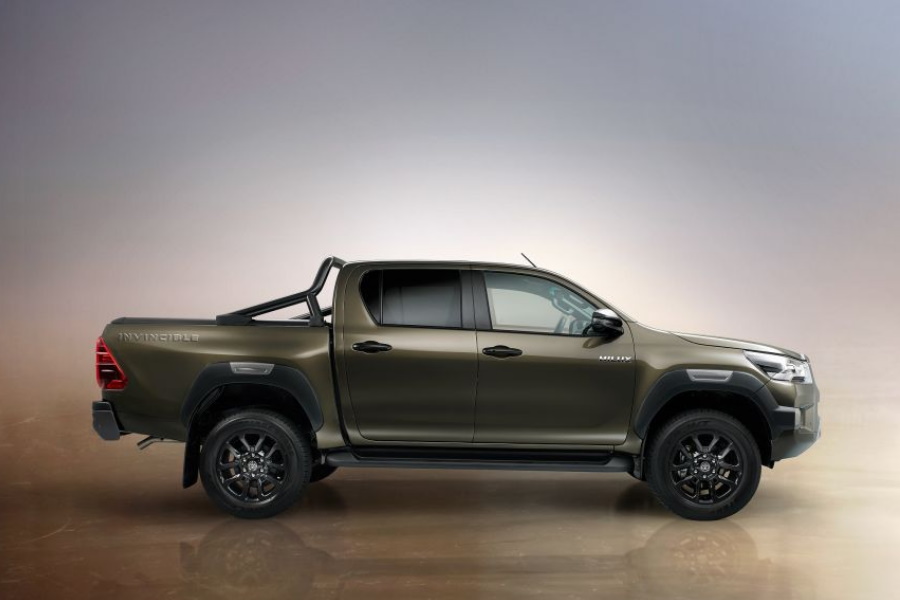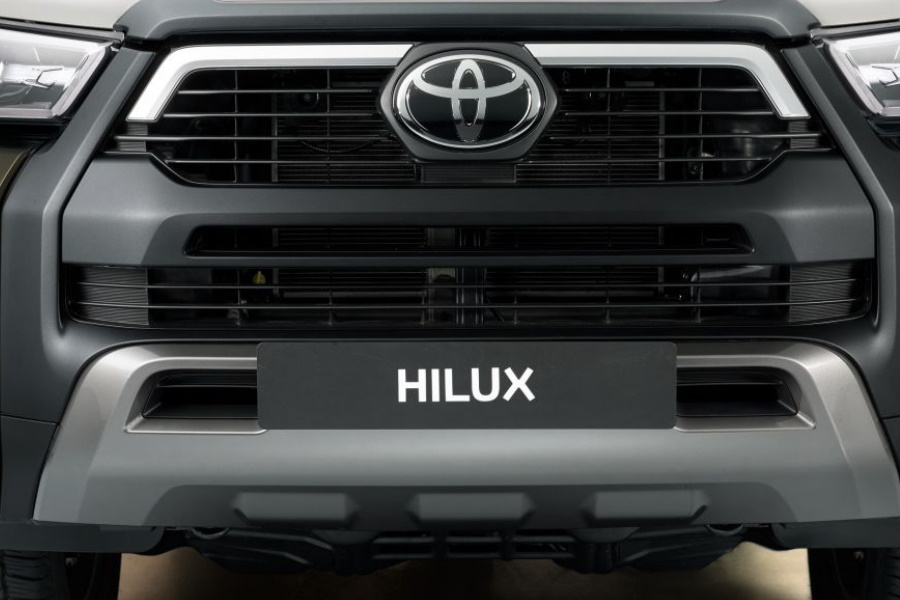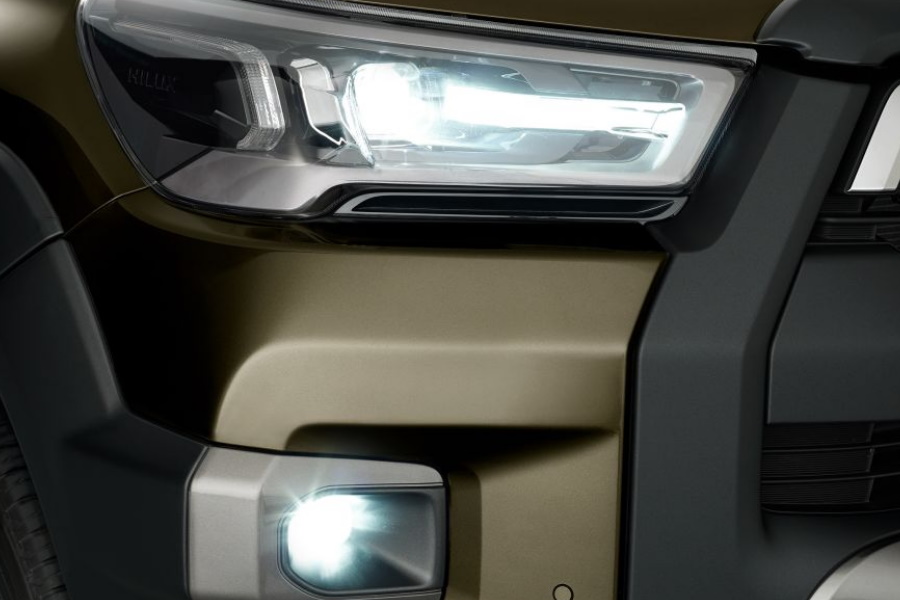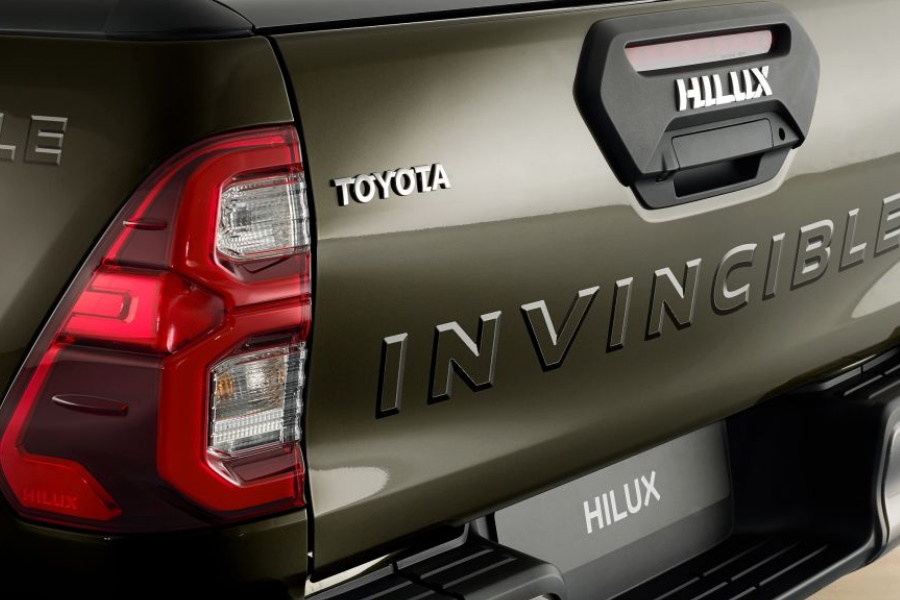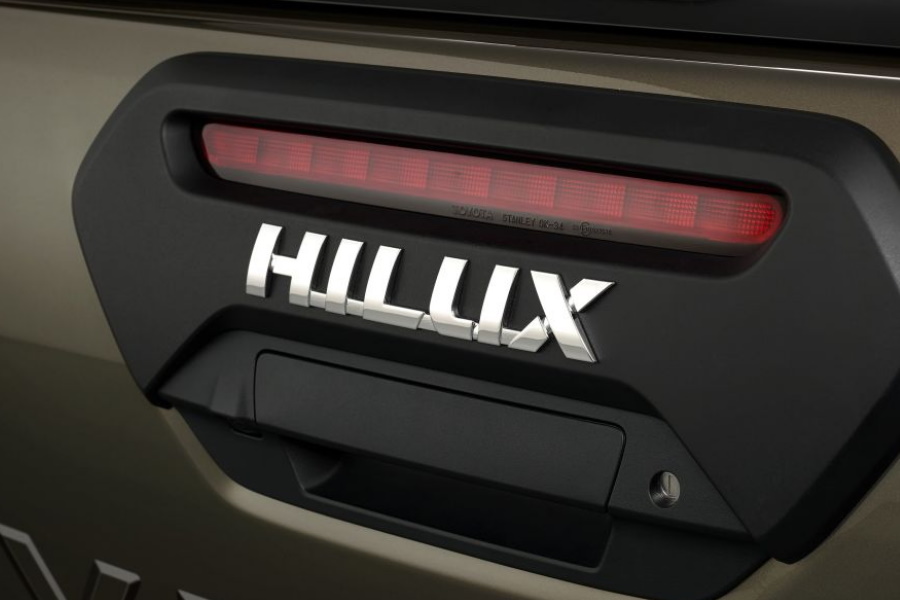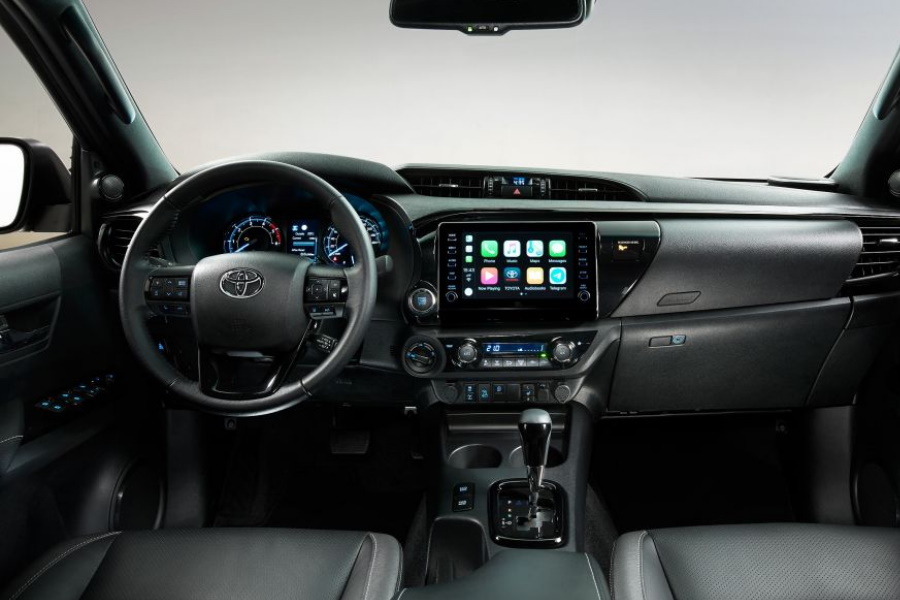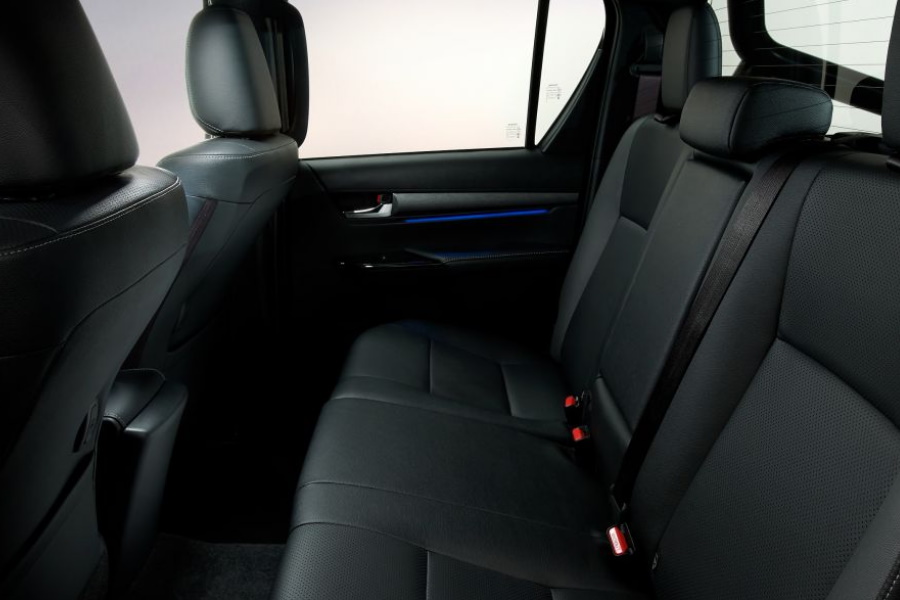 You'll also like:
Elkhart Auction Continues with 1972 Austin Mini Pickup Truck
Bollinger B2 Pickup Truck is a 614HP Electric Beast
Roush 2020 F-150 Utility Truck Kit Offers Off-the-Grid Fun