Aston Martin's Q New York: Redefining Luxury & Customisation in the Heart of Manhattan
In a move as grand as a Bond film finale, Aston Martin is pulling back the curtain on Q New York—its first ultra-luxury flagship in the heart of Manhattan on 450 Park Avenue. A masterstroke in experiential luxury, the swanky venue fuses the old-world charm of British tailoring with the pulsating energy of the Big Apple.
Related: Aston Martin DBX707 AMR23 Edition is an F1-Ready SUV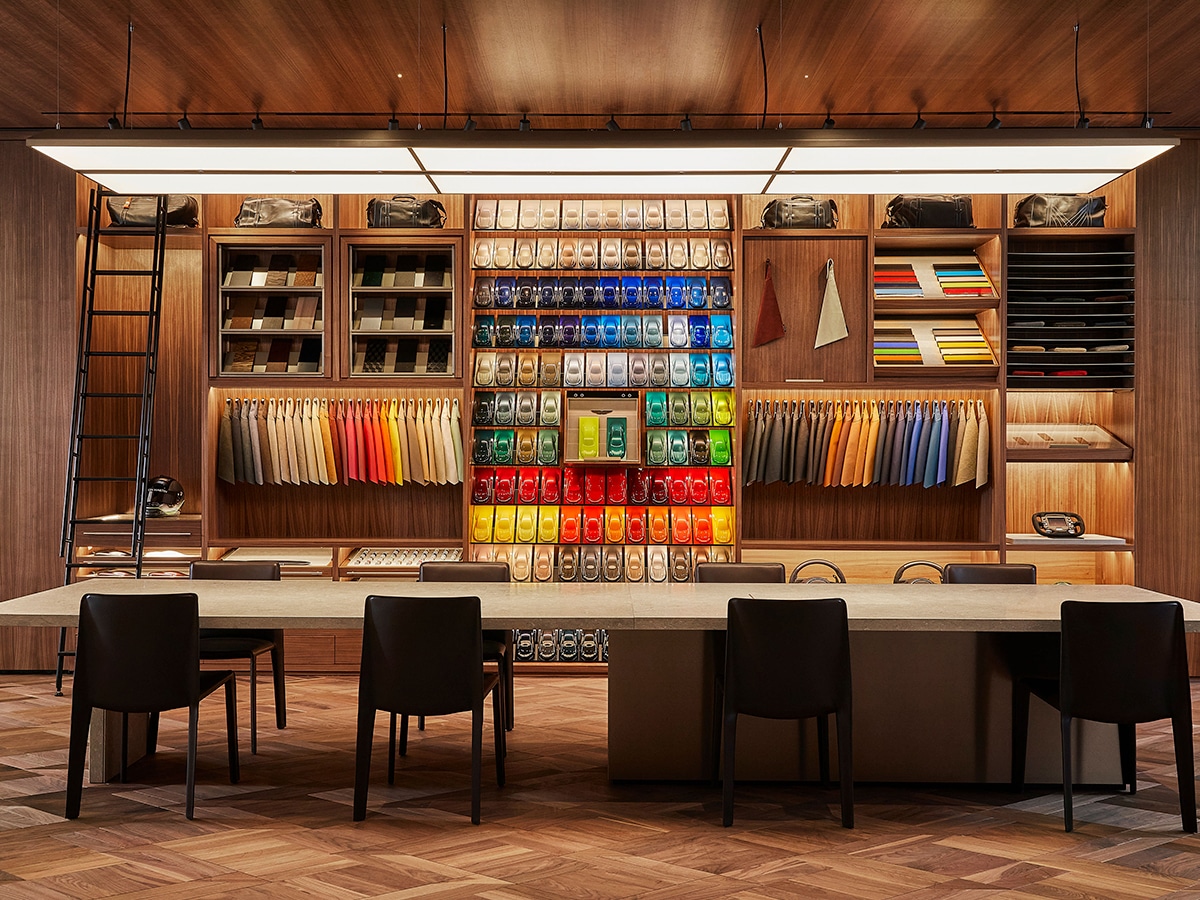 But what is Q New York? Picture an exclusive portal into the adrenaline-fuelled universe of the iconic automaker. Bringing Q by Aston Martin – the marque's bespoke service – to North America for the first time, it promises an unparalleled mix of digital and physical car configurations. Talk about an Anglo-American alliance!
The iconic Champagne Frame window installation greets visitors, boasting one of the largest single panes of glass ever fitted in a New York building. Looking in, you'll find Aston Martin's latest offerings basking under the glow of a 2,100-bulb chandelier. It's as if the stars have descended to illuminate these mechanical marvels.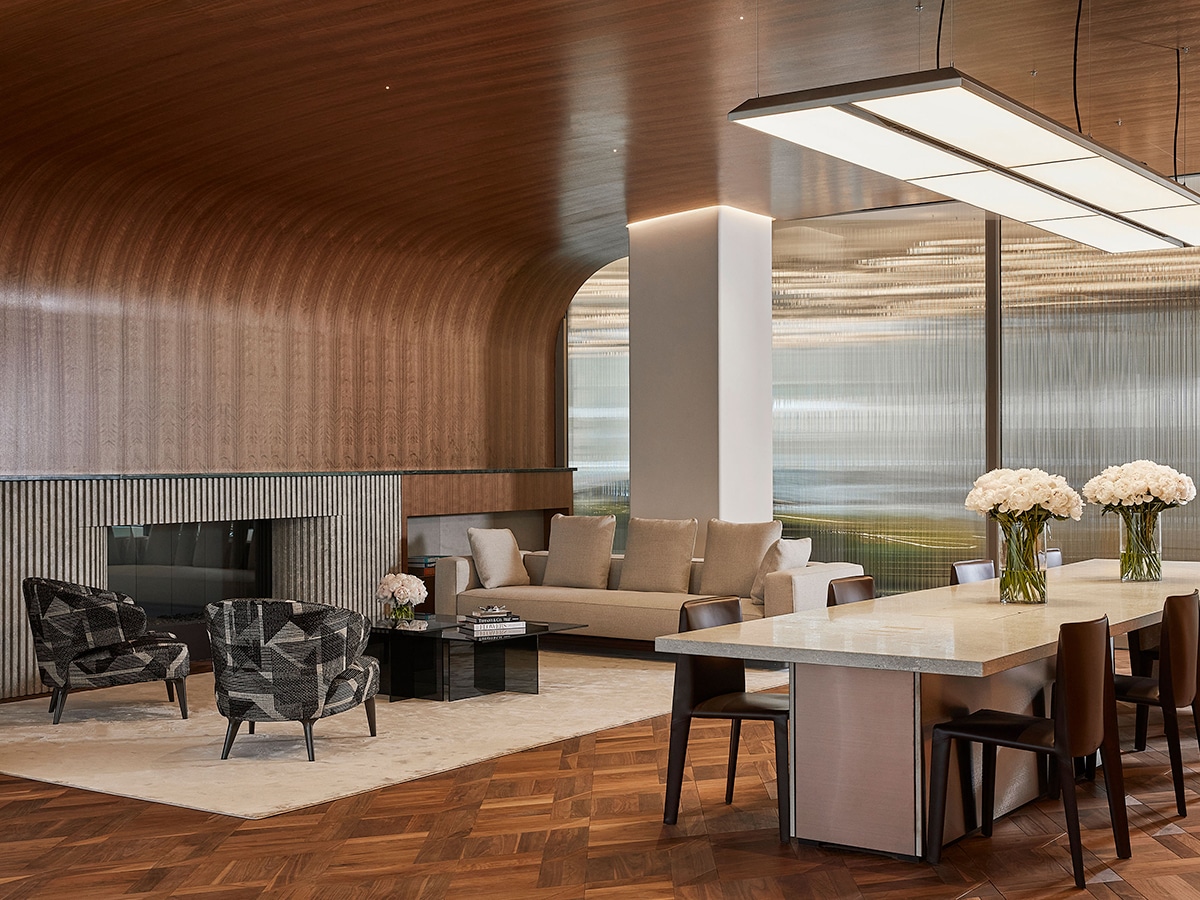 Now, the interior isn't just a pretty face. It's also an interactive playground for car enthusiasts. Clients can visualise their personalised Aston Martin on a gargantuan 35-foot by 10-foot LED wall, offering an ultra-high definition 360-degree view of the vehicle. Paired with Near-Field Communication (NFC) technology, you can almost feel the roar of the engine in your hands.
The journey doesn't end there. A live video link from Manhattan to Aston Martin's design studio in Gaydon, UK, allows clients to commune with the brand's designers in real time. From curating high-end dining experiences to arranging overnight travel, Q New York aims to elevate the customer journey to the same heights as the luxury cars it hosts.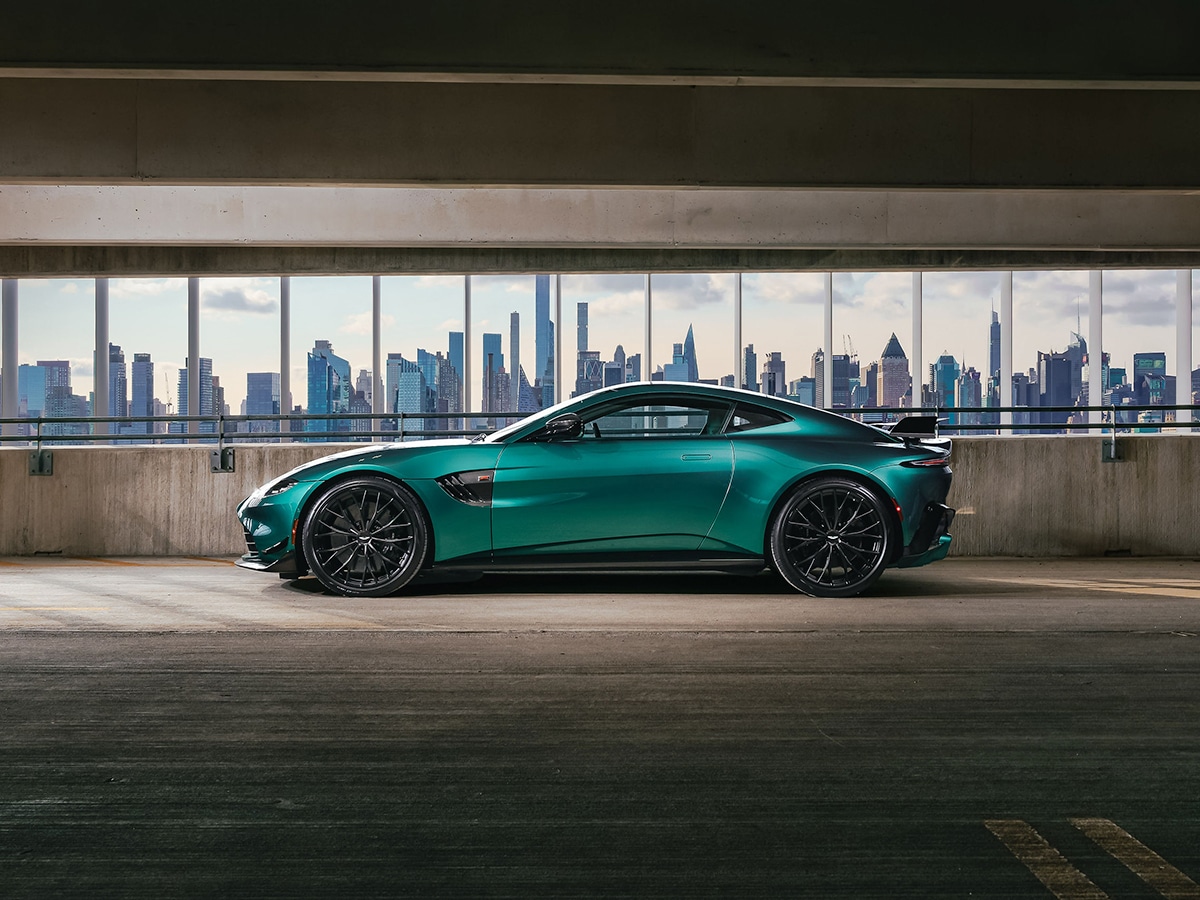 Aston Martin's bespoke division Q has seen exponential growth in recent years. In 2022 alone, the Americas recorded a 92 per cent year-on-year growth for the Q division. The secret to that success? Special and limited-edition models, all customisable through the Aston Martin configurator, have acted as a gateway to the world of Q, introducing customers to the intimate service of the brand.
According to Lawrence Stroll, executive chairman of Aston Martin, the New York debut isn't just a launch; it's a statement. The automotive legend views the opening as a "distinct expression of Aston Martin's shift to an ultra-luxury brand." The aim is to drive global growth and deliver an elevated customer experience to match their owners' passion for Aston Martin.
---
Featured Video from Man of Many
---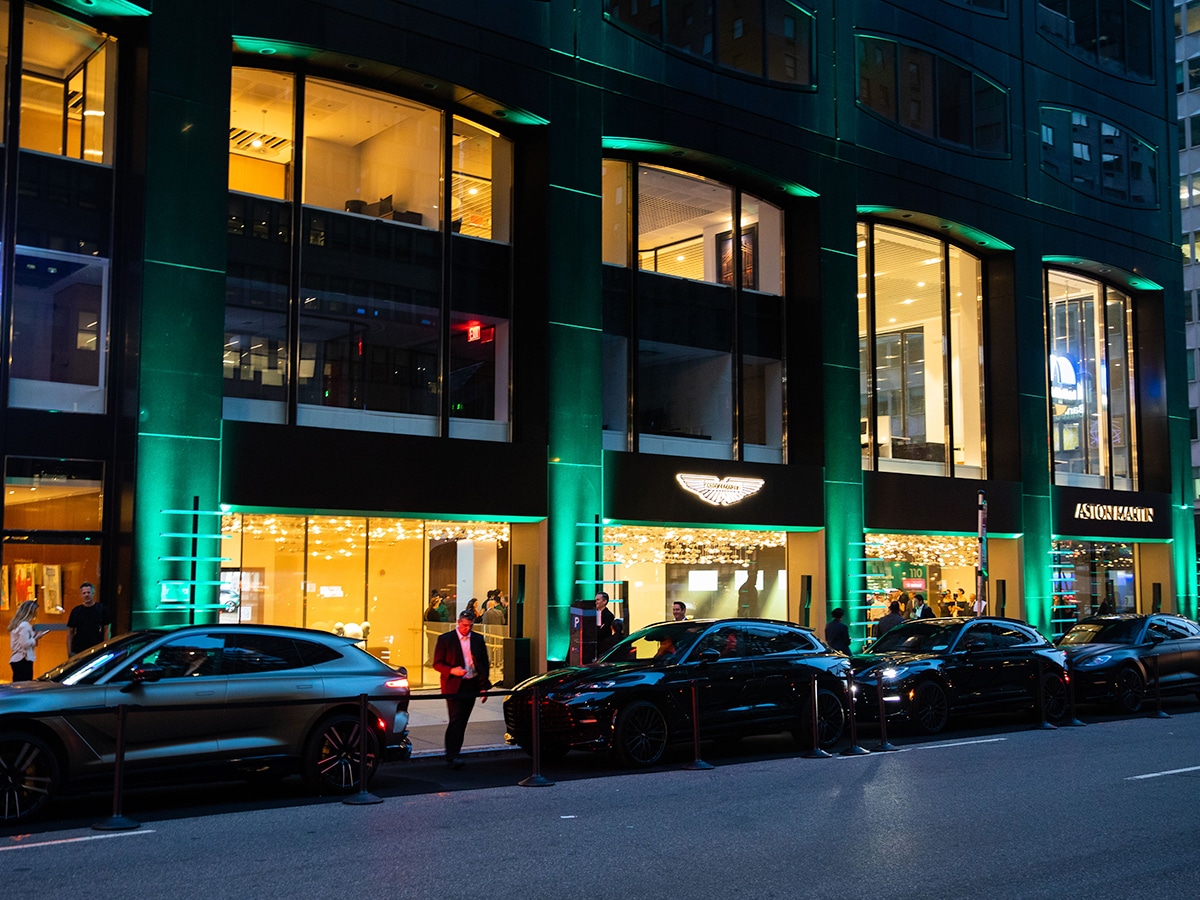 Q New York may be a haven for tech, but it doesn't forget its British roots. The design space is steeped in quintessential British architecture, featuring mosaic tiles, grand windows, fireplaces, and mantelpieces. Aston Martin has ensured the space embraces sustainable materials and practices in alignment with its 'Racing. Green.' sustainability strategy.
From Nobu Hotel launching a 'First-of-its-Kind' Porsche accommodation to The Macallan X Emirates One&Only Wolgan Valley Whisky Experience, there's been no shortage of decadent experiences from luxury brands. And with doors opening at Q New York, 450 Park Avenue, Aston Martin welcomes motoring and luxury enthusiasts with open arms and, quite possibly, the keys to their dream ride.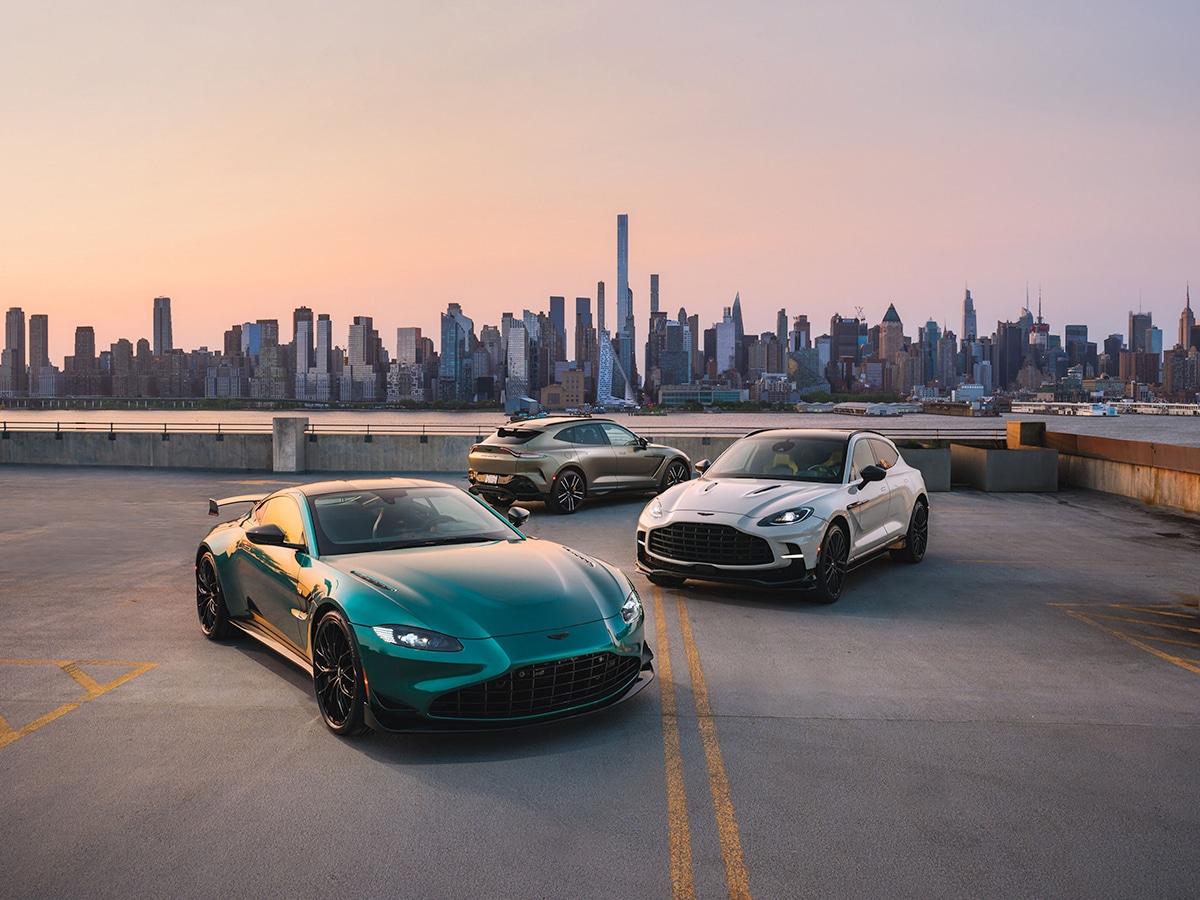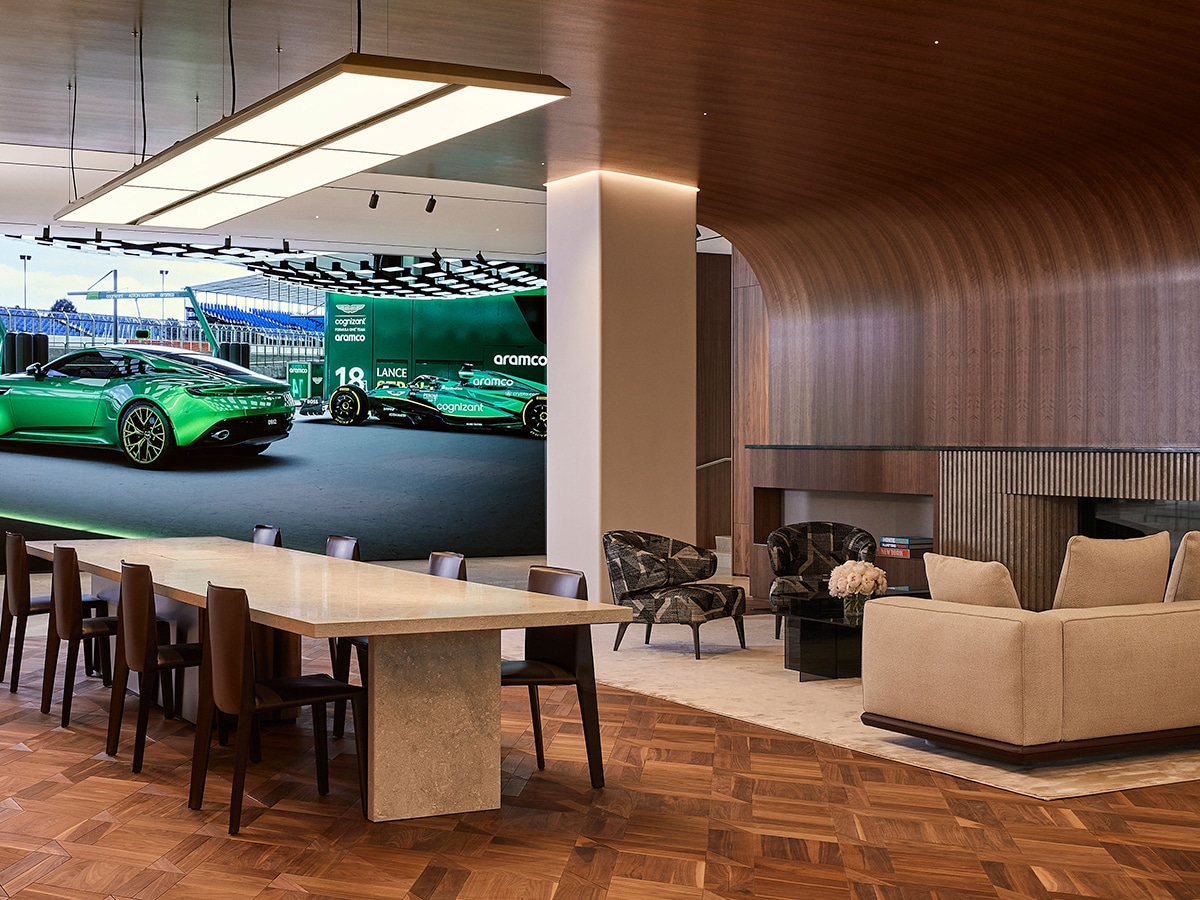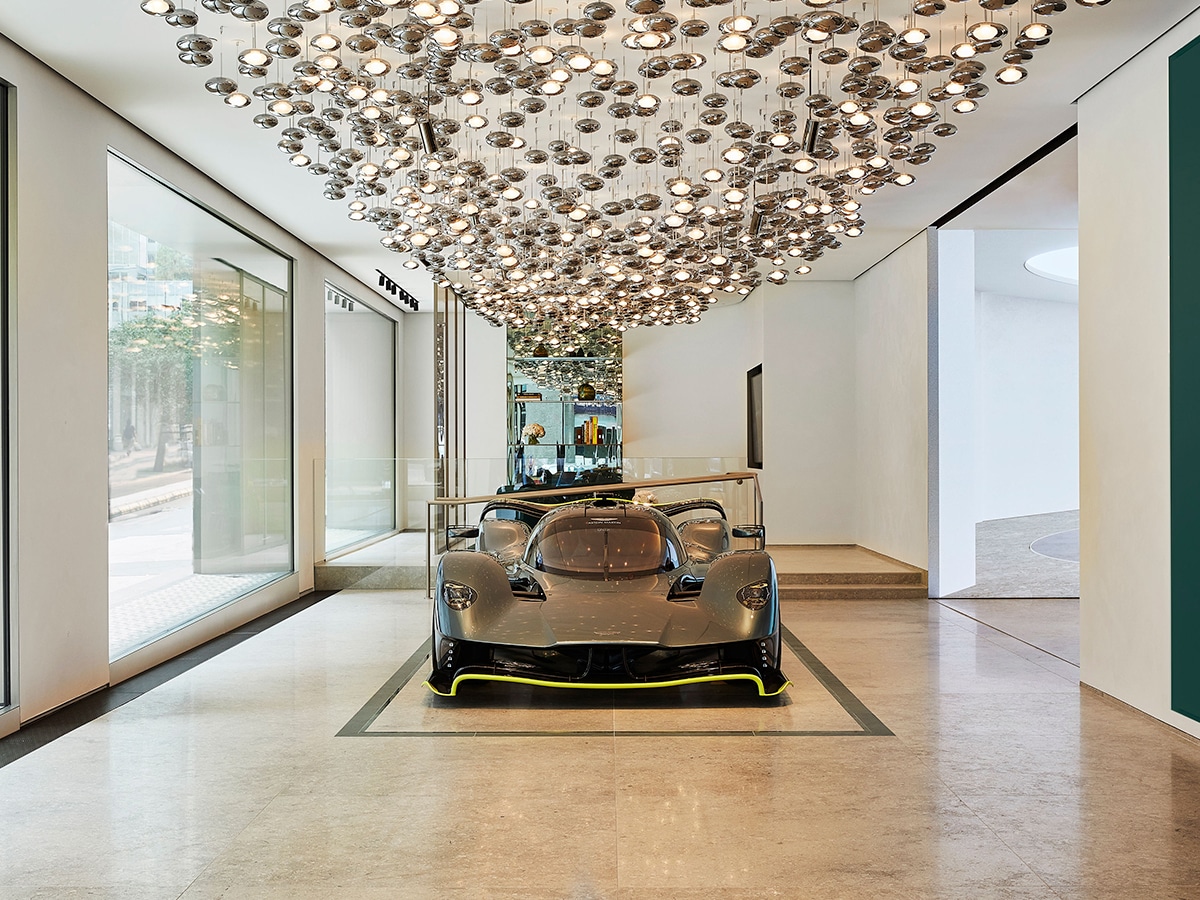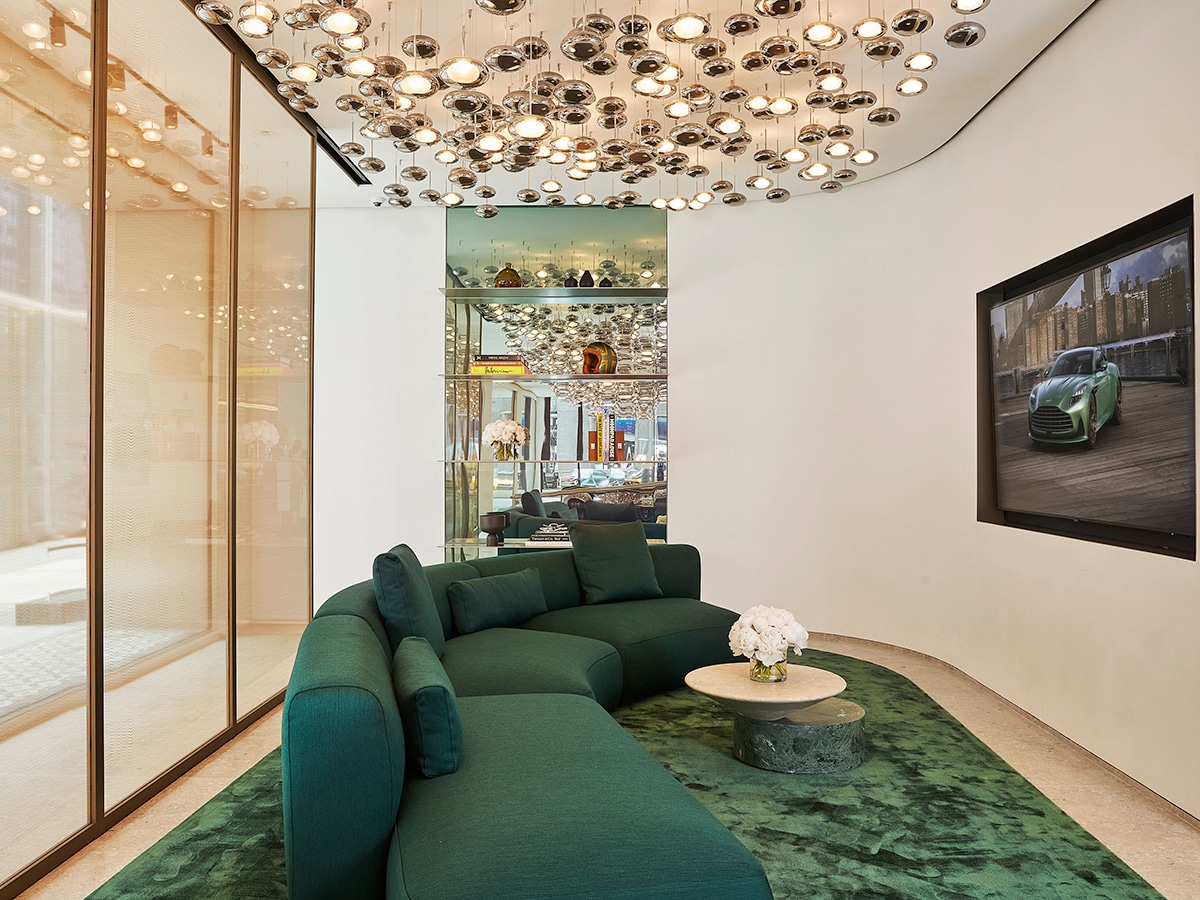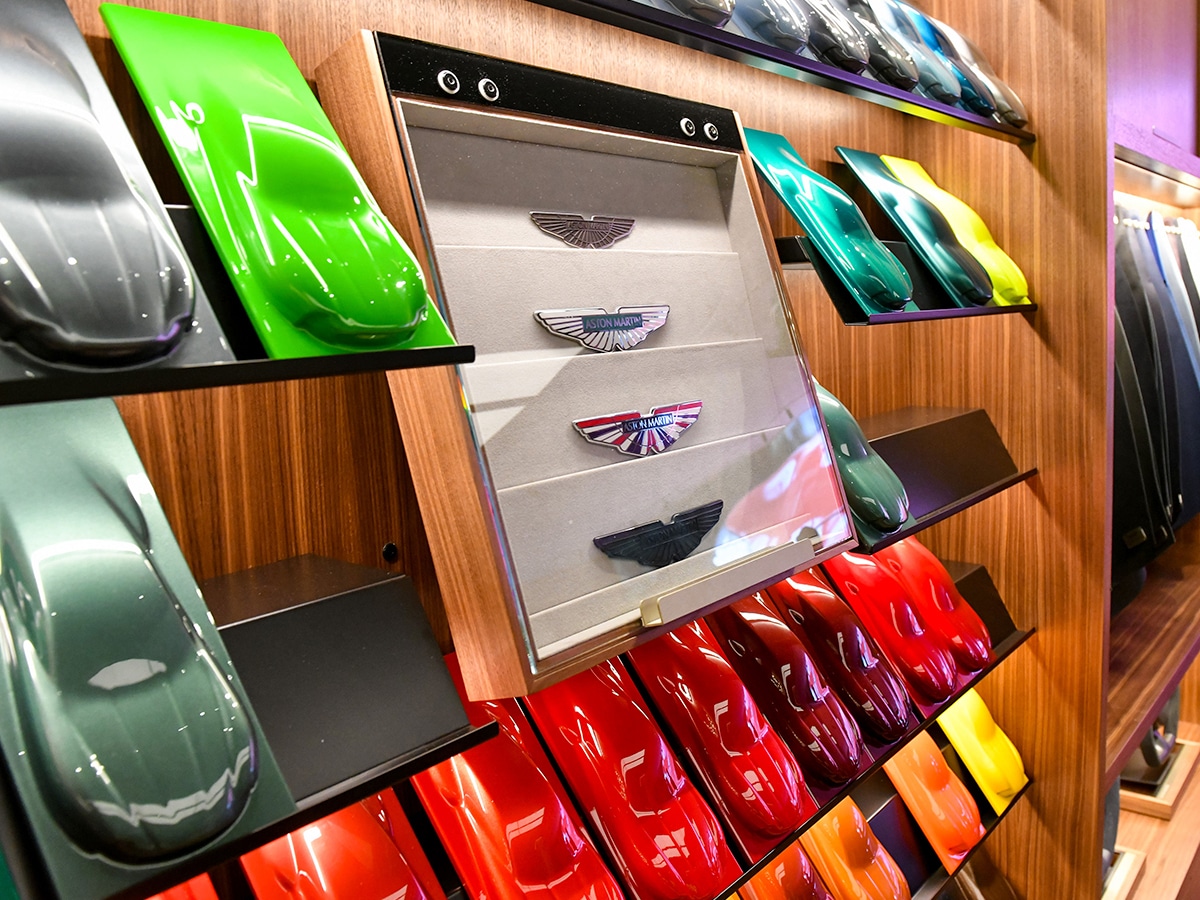 ---
Featured Video from Man of Many