$400,000 SAIC Maxus V90 Villa Edition RV is a 2-Storey Mansion on Wheels
Here's something you probably never thought would be possible for you to say. Upon receiving a visitor to your RV, you say, "Let's go upstairs to the tea room. We can take the elevator." While such a statement may be met with a fair deal of incredulity, owners of the new SAIC Maxus Life Home V90 Villa Edition RV know the truth of the matter. The new RV features plenty of innovative additions dreamt up by a team of Chinese engineers.
You'll also like:
Flowcamper Casper is the VW Kombi for the 21st Century
Darc Mono Luxury Camper is the 'Ultimate Expedition Vehicle'
Designer Creates a Cybertruck Cyber Camper Concept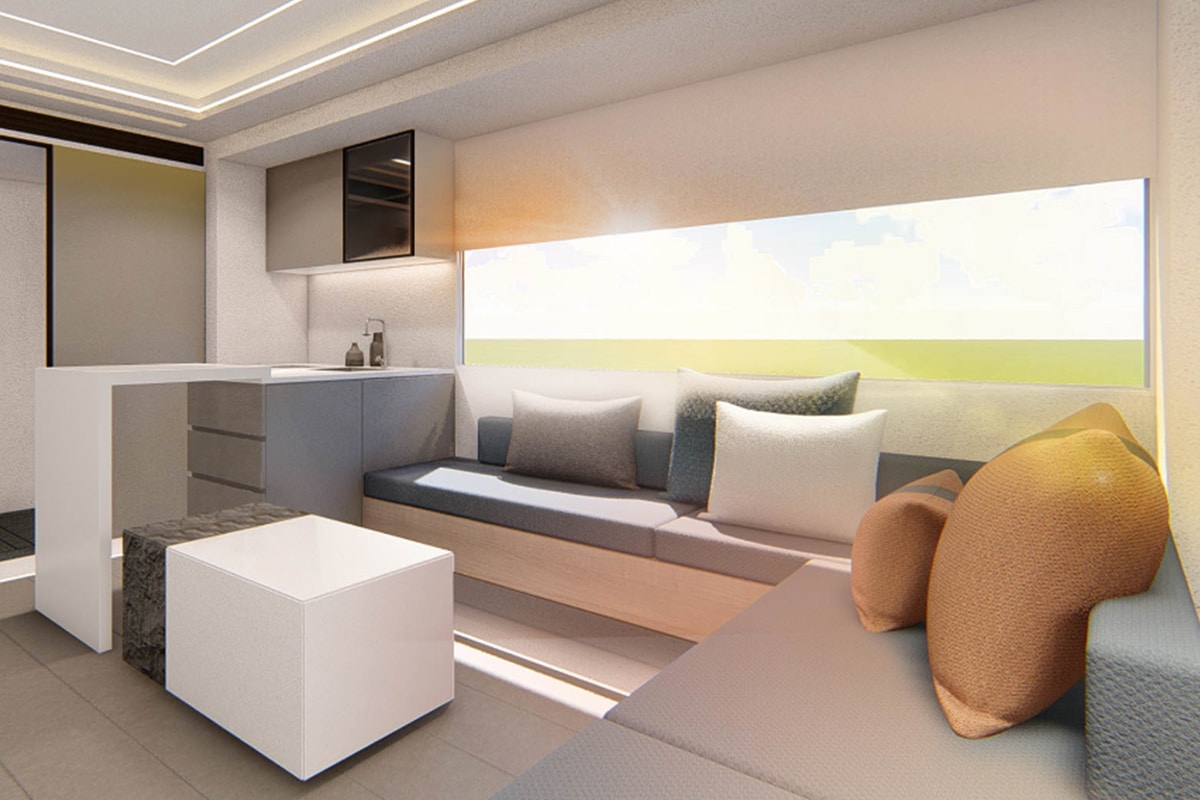 The V90 Villa Edition looks much like any other RV, until you park it and start opening it up. The pop-up roof expands to reveal a full upper level, complete with a Zen tea room and a walk-out deck. The upstairs is access via an elevator. This expanded room provides 133 square feet for an "open, sunlight room."
The windows of this space can transition from clear to opaque, should you desire a bit of privacy. The roof isn't the only thing to expand. The sides also pop out, expanding the RV to 215 square feet of main floor space. The expansion allows for a living room, kitchen, luxury bar, and a bathroom.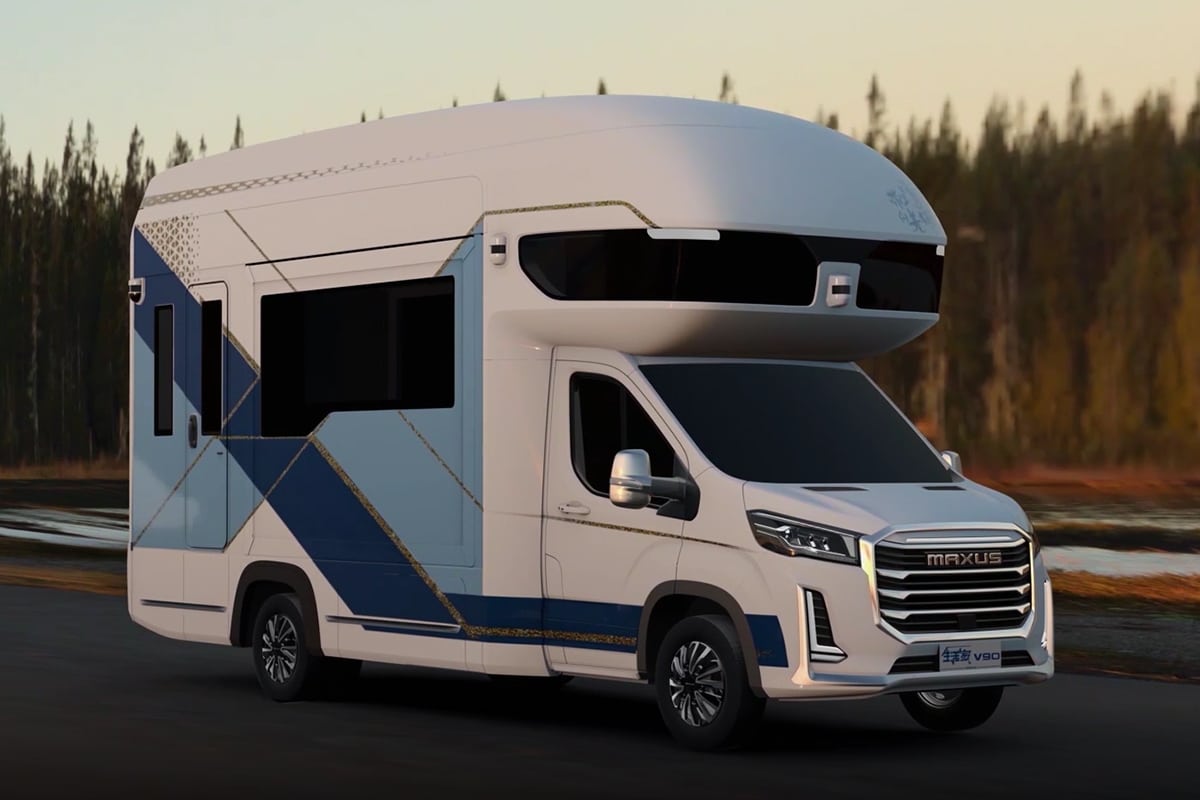 LED lighting can be found in the taillights as well as in the accent lights on the outside of the RV. For added luxury, you can outfit the RV with a JBL sound system, a washing machine, a kitchenette, and an air conditioner. The dashboard boasts an infotainment system that is controlled via an app. And when you want to cook out of doors, there's a pull-out cooking area right behind the rear passenger side wheel.
SAIC Maxus only has virtual renderings of the V90 Villa Edition, but the price tag suggests that this RV may soon be a reality—as soon as someone forks over the USD$413,000 needed to purchase it.
---
Featured Video from Man of Many
---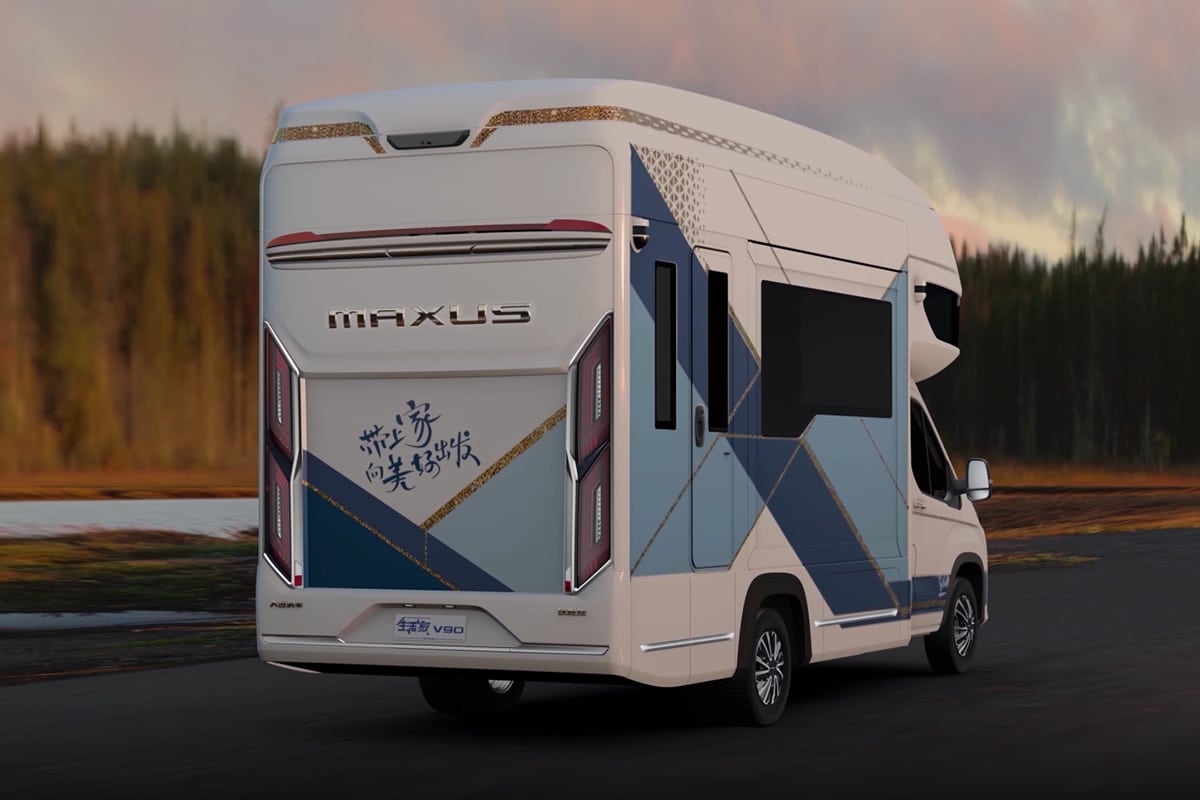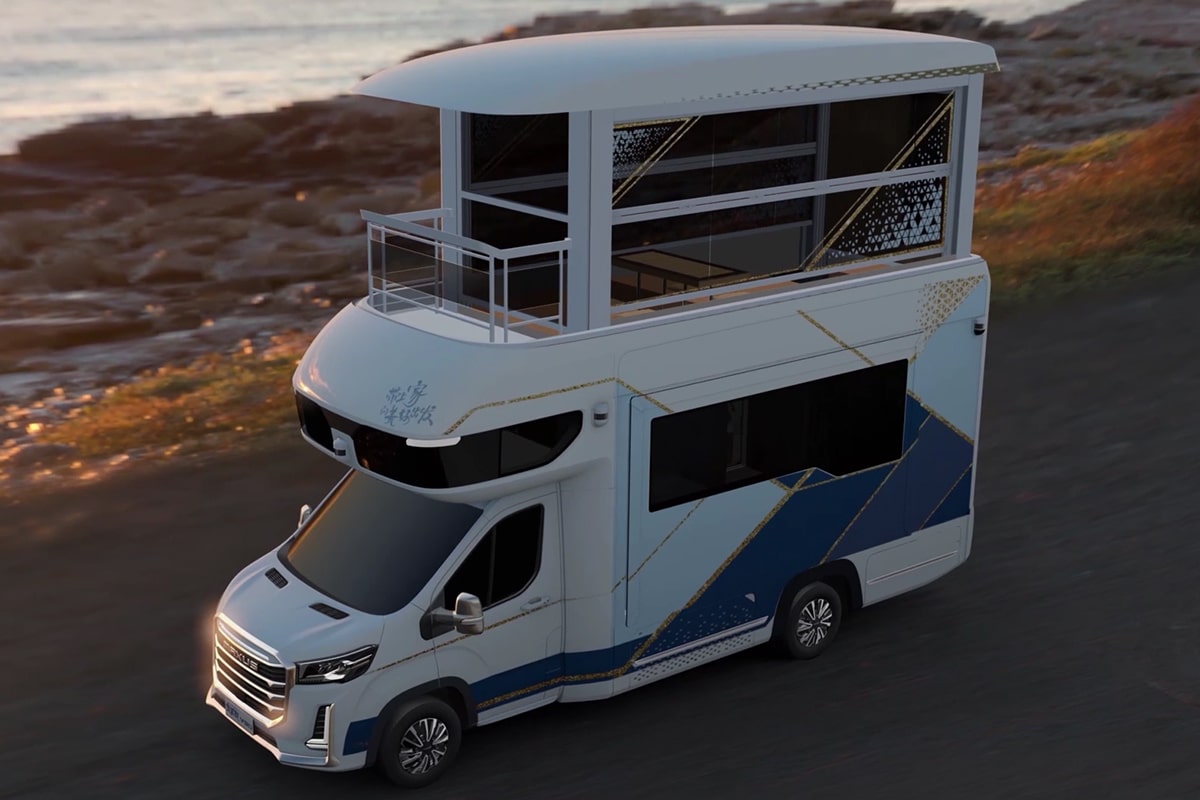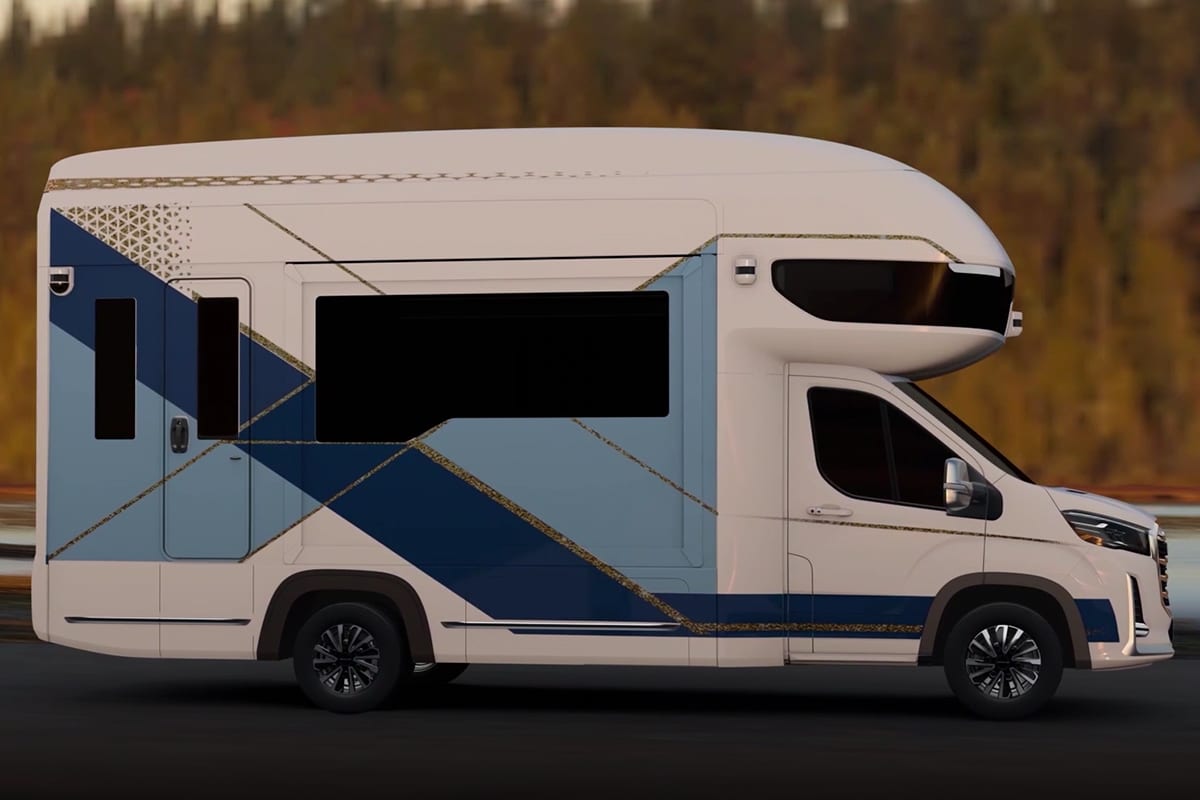 You'll also like:
Flowcamper Casper is the VW Kombi for the 21st Century
Darc Mono Luxury Camper is the 'Ultimate Expedition Vehicle'
Designer Creates a Cybertruck Cyber Camper Concept
---
Featured Video from Man of Many