Understanding The Love For Harley-Davidson
2017 marks 100 years of Harley-Davidson in Australia and to celebrate in style I was invited along on a 5-day ride from Sydney to Melbourne, stopping at dealerships along the way and getting to know the bikes and the people that make Harley-Davidson such a cultural icon. Our wolf pack for the ride was a mix of Harley Owners Group (HOG) riders, Harley-Davidson staff, media, some inspiring gentleman fighting brain cancer, and raising awareness and guest of honour – Bill Davidson. No matter which walks of life each of us came from, we all shared a common passion for two wheels and the open road.
They say you can tell a lot from a person's handshake, and after being introduced to Bill Davidson his shake was as genuine as the motorcycle company his great grandfather co-founded 114 years ago. Upon our first meeting, I was pleasantly surprised that he appeared to be just as excited for our chat as I was.
As VP of the Harley-Davidson Museum in Milwaukee, Bill's knowledge of Harley-Davidson was more than comprehensive. We discussed everything from old springer front ends, the Livewire electric Harley-Davidson, and the 5-day journey we were about to embark on. He really showed a deep passion for Harley-Davidson, and after all, it is in his blood. I honestly could have chatted with Bill all day. But after our initial conversation drew to a close, he reassured me of further stories and banter once we got on the road.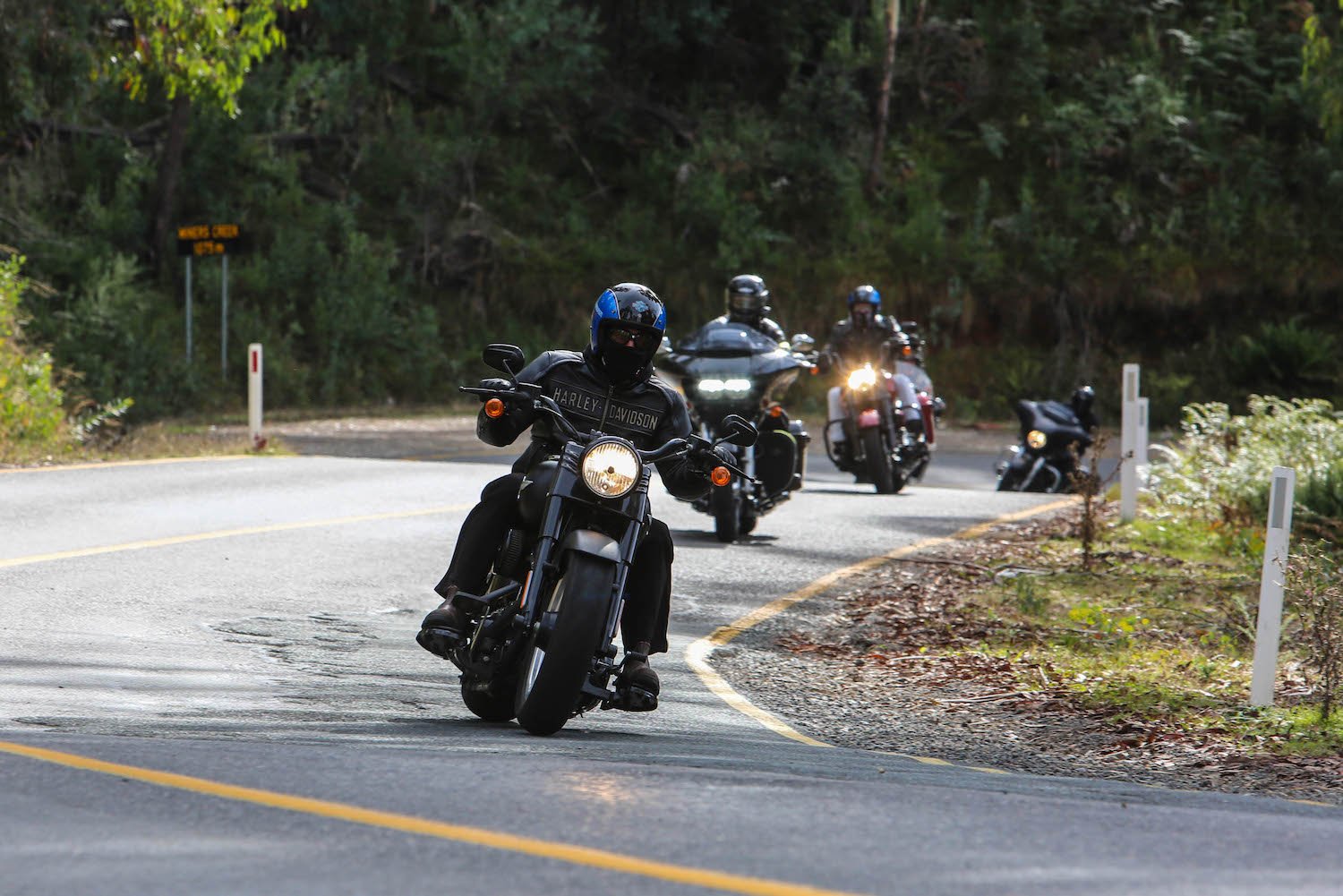 After a quick meet and greet with the rest of our posse the following morning in Manly, we all grabbed our bikes from Northern Beaches Harley-Davidson and headed towards Canberra via Sydney's predictably frustrating peak hour traffic. It wasn't until 10 minutes into the ride I noticed the fuel light appear on my Low Rider S and realised I was zero chance of making it to our first fuel stop. " You know where you're going don't you? " asked Marcus, our fleet manager. " Sure." I said unconvincingly… Stanwell Tops was the only thing that seemed to stand out in my blurry recollection from the riders briefing we just had. As I turned off to the national park and started to pick up the tempo, I quickly realised that I may have taken a different route from the main pack. The ride was stunning, the Low Rider S was so much fun and the accidental route change turned out to be a cracker.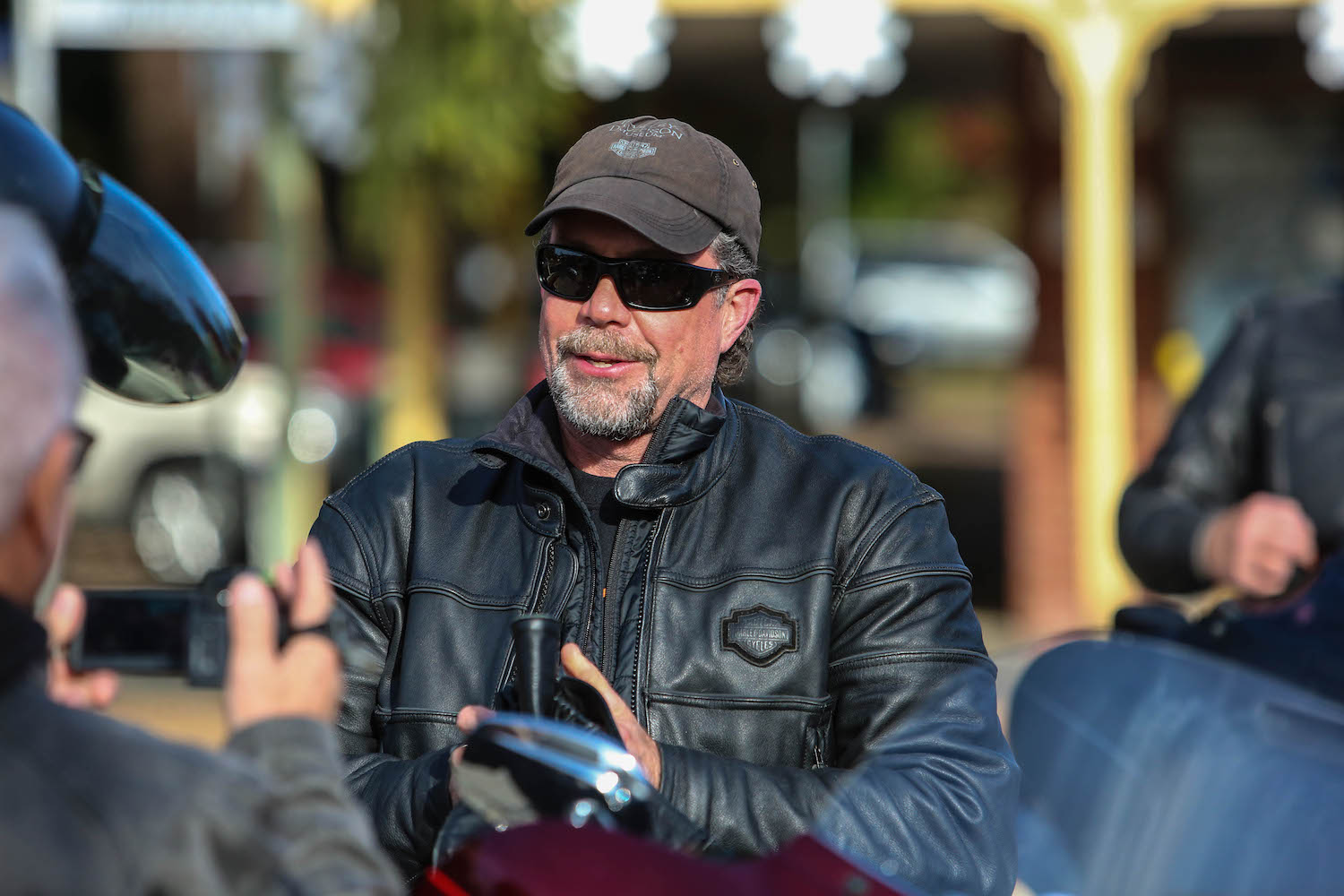 As I arrived at Stanwell Tops, a group of the local Harley Owners Group seemed to look confused at my point of entry (and the absence of 40 other Harley-Davidsons). A few HOG handshakes later and I reassured my new friends that Bill and the cavalry were near. " Do you think Bill will sign my helmet? " asked one of the 'hoggies' like a little kid at a sports ground. I was starting to realise this wasn't your average motorcycle company.
A chilly Wednesday Canberra morning gave me the chance to meet a few more of the guys and girls that were so passionate about this company that is so rooted in our culture. The reasons for ownership seemed varied, but there appeared to be a constant theme of community, belonging, and even purpose. Arriving at the family-run, Phil's Garage, Albury, only seemed to bolster this claim. Bill was signing everything from forearms to fenders and people were lining up just to get a glimpse of the famous bloodline. As I watched merchandise being snapped up at concert levels, it was very apparent the people Harley-Davidson referred to as their customer base seemed more like a genuine fan base. I struggle to think of another motorcycle company that experienced anything like this level of dedication. It truly was remarkable.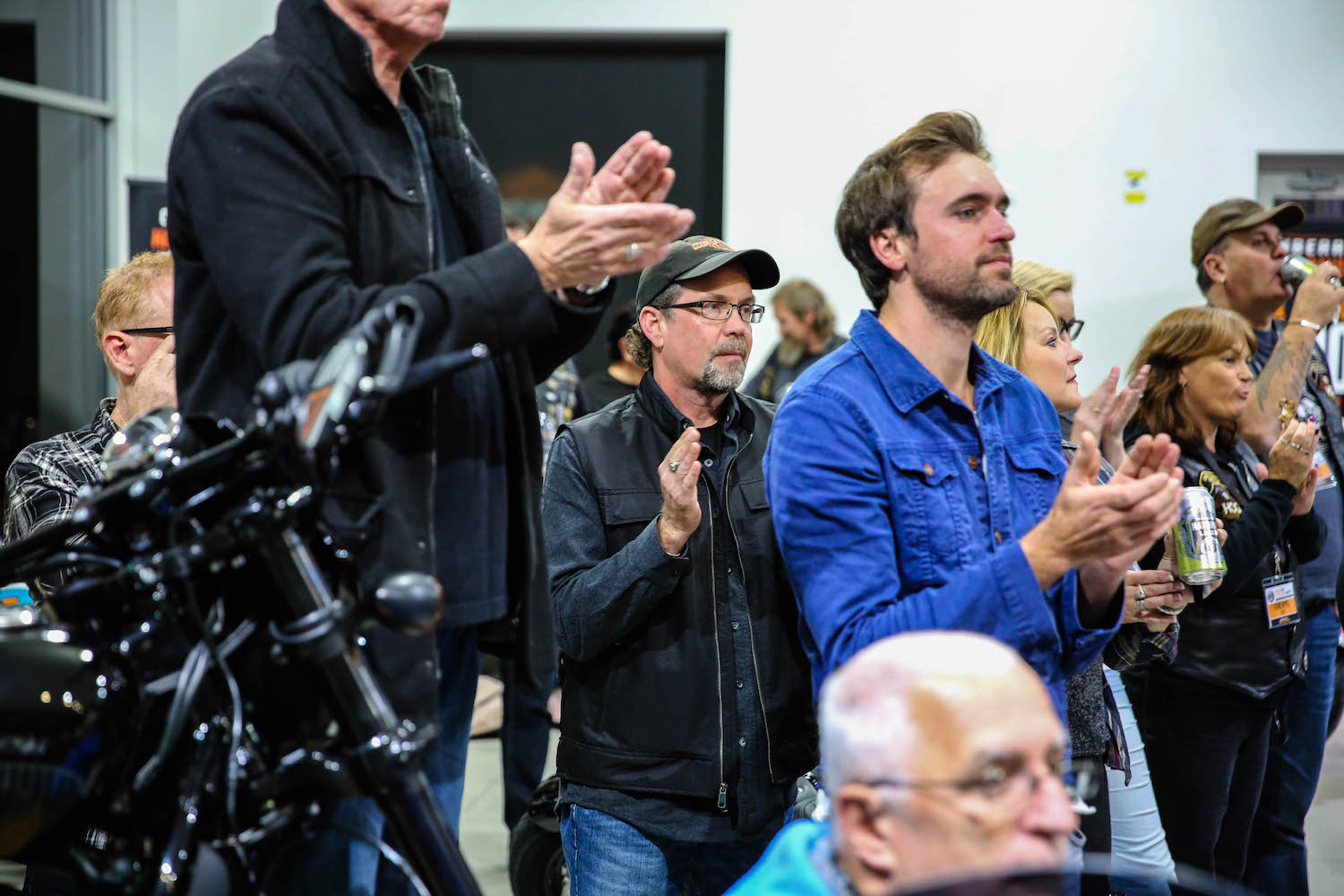 Thursday morning's rider briefing outlined some mountain passes and a bike change to the new Milwaukee 8-powered Road King Special. Although visually this probably wasn't my pick of the fleet, I couldn't help but be a little seduced by the comfort, power, and smoothness of the agile giant. The Road King definitely held it's own snaking it's way through the fog heading toward Victoria. The stop in Omeo was a much-welcomed hand defrosting and another bike change. The Street Glide Special was my next sample from the Harley-Davidson menu and not surprisingly, my first motorcycle with a built in sound system. The ride from Omeo to Bright was sublime. Sitting at the back of the pack looked mesmerising as our line of Harley-Davidsons curved their way through the grayscale mountains. Coasting down the other side we shared the road with 100 odd head of cattle, some of which didn't appear to appreciate our V-twins rumbling through their countryside. The day finished with a picturesque ride along the river and as we entered Traralgon I scanned my radio until I found ABC classic and cranked Tchaikovsky for a cinematic arrival.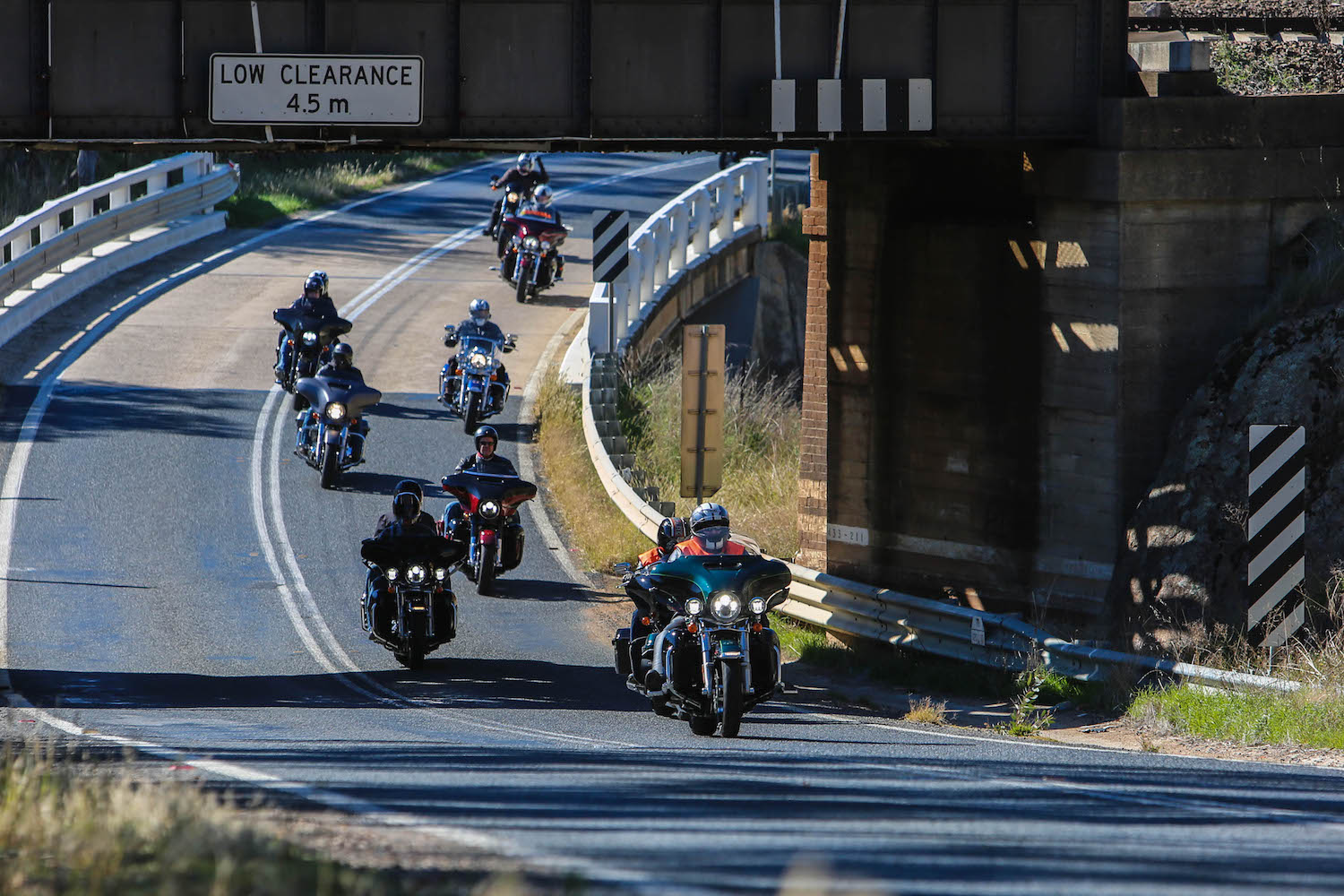 As we arrived in Melbourne, I was finding it hard to imagine how close Harley-Davidson came to bankruptcy. Willie G and 12 other investors purchased the company back from AMF in 1981 and have since made the company flourish. It's those family roots and grit which draw you into this cultural icon and it's easy to see why Australians have embraced the bar and shield for 100 years. But as much as I respect where Harley-Davidson has come from, it's where the company is heading that excites me. 100 new models in 10 years is the goal, and if the decision-makers involved are anything like Bill Davidson, I can only see the celebrations continuing.
In collaboration with Harley-Davidson.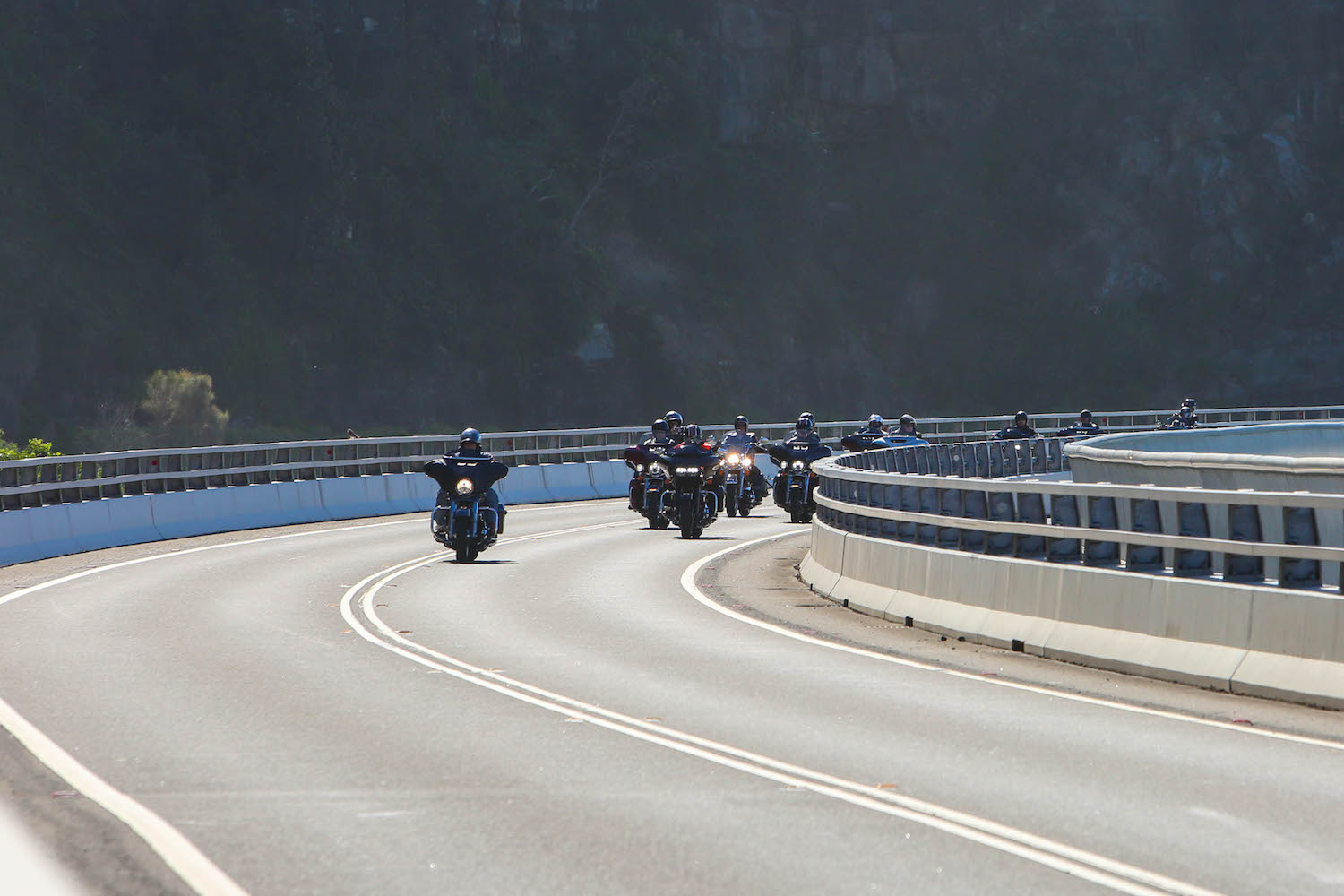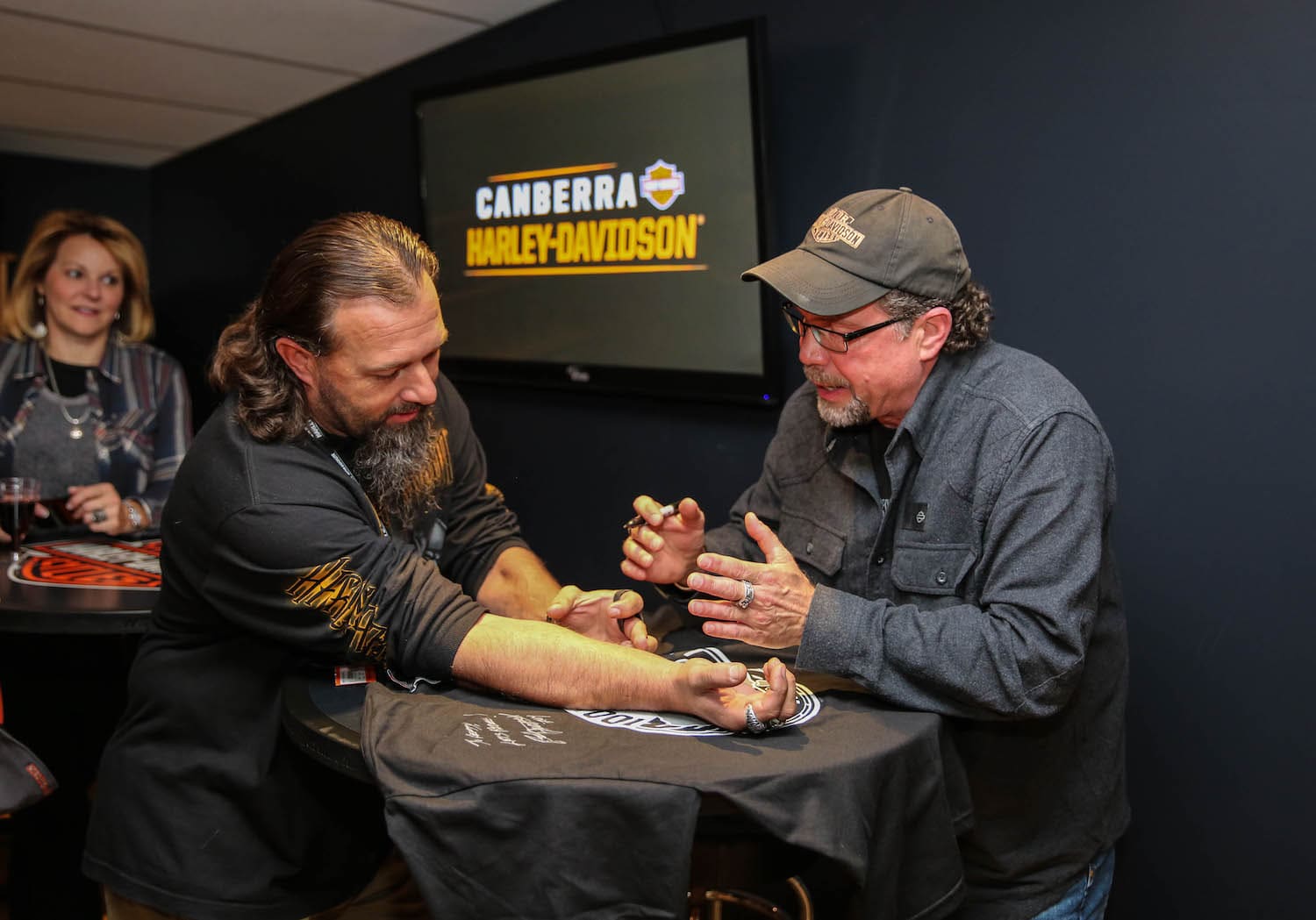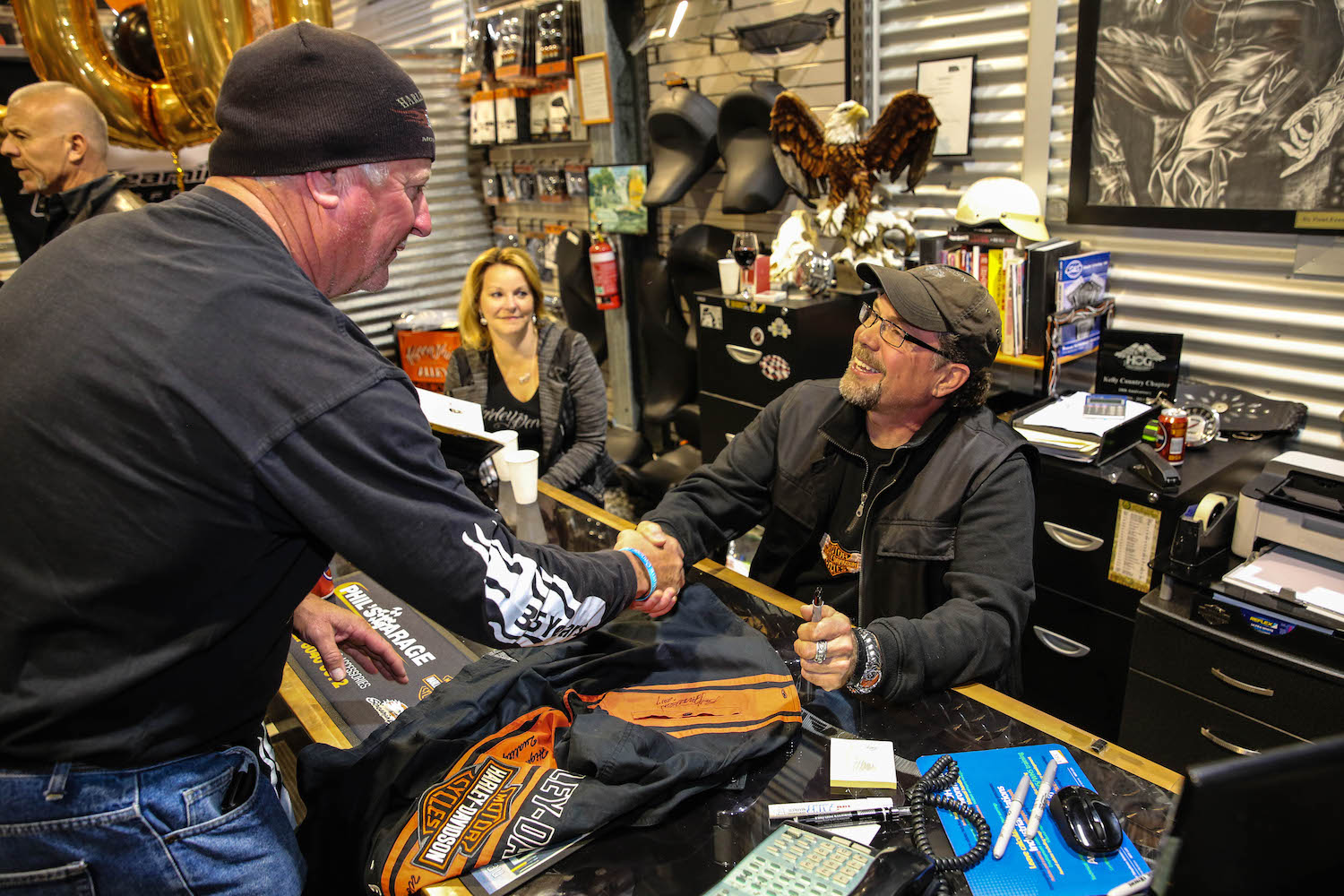 You'll also like:
The Harley-Davidson Low Rider S: Torque it up