How To Choose a Men's Fragrance
Selecting the perfect fragrance may be one of the most daunting aspects of creating the perfect outfit. It's an invisible element that, when utilised properly, can make or break a look – either complementing your clothes and accessories with style and grace, or undoing all your hard work in the wardrobe department – arguably made harder by the sheer range of men's perfumes available in today's department stores.
Anyone who knows anything about contemporary men's fashion already knows the name John Varvatos well. Whether it's the sharp looks he's become famous for creating – urban chic, almost industrial designs layered with wafts of punk rock, 60's British influence and the deliberate use of texture and neutral tones to create masculine daily wear, or the fact that he is the dude who invented the boxer-brief (actually) during his time at Calvin Klein, a clothing item synonymous with the famous poster of Mark Wahlberg grabbing his junk and flirting with the camera, and so common now it beggars belief that it wasn't just always a thing.
With feet firmly planted as a stalwart of New York's competitive and ever-changing fashion scene, John Varvatos' eponymous label has recently become lauded for another reason – namely their collection of fragrances. "It really tells the story of an artisanal heritage and hand workmanship", Varvatos says pensively, of his Artisan range of scents. "There's very little of that today, people want unique special things and because it's artisanal in the way it's made every one's a little different too."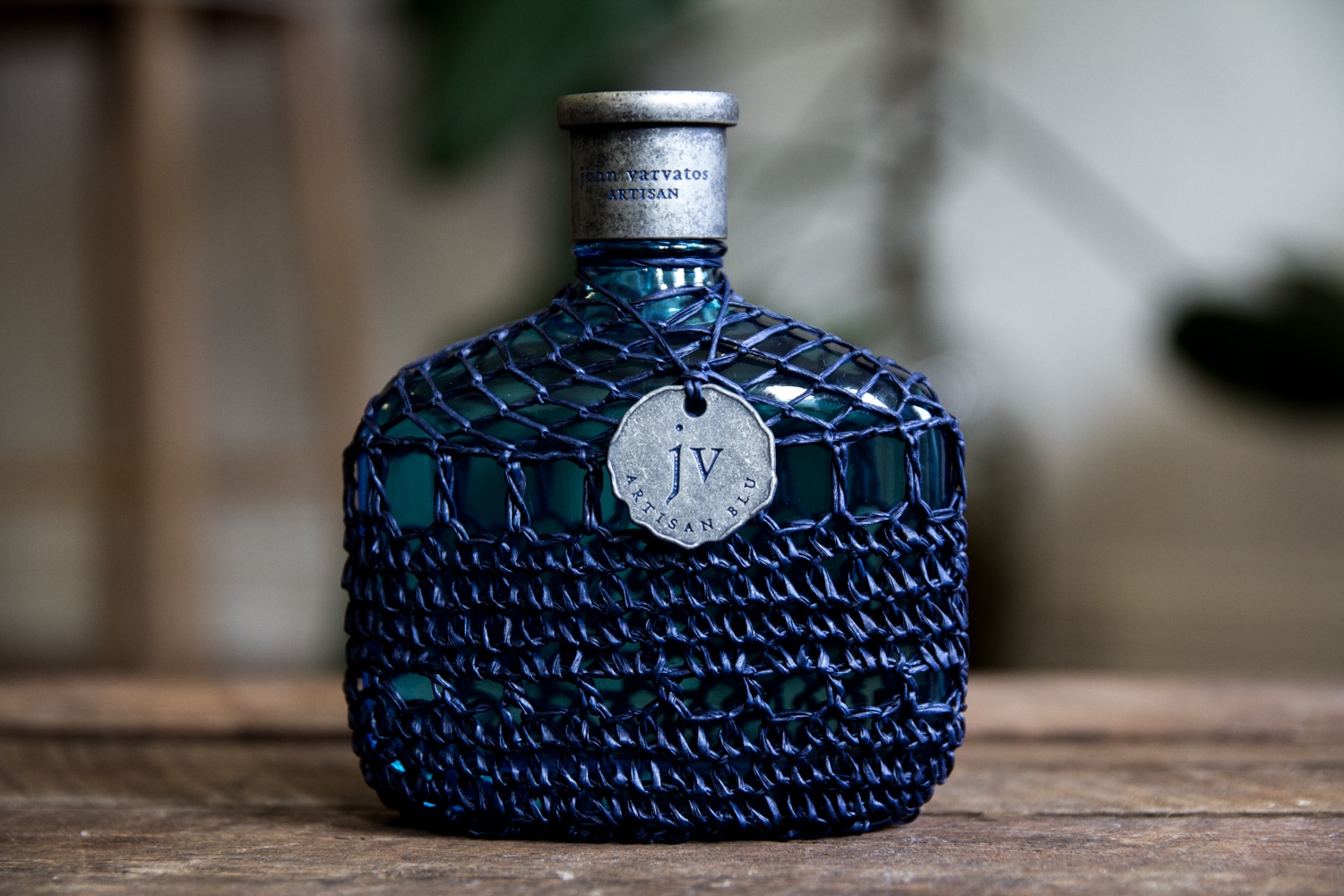 The family of fragrances, comprising of the Artisan, Artisan Acqua, and Artisan Blu, have been handmade by master perfumer Rodrigo Flores-Roux, and all feature unique, hand-selected ingredients to ensure they're truly set apart from the rest.
Whilst all three fragrances have their own distinct characteristics, they all share a strong citrus profile. The original Artisan displays fresh notes, as well as orange blossom and a hint of musk and the Artisan Acqua offers up green citrus and light floral notes, the Artisan Blu brings a whole new layer of deep, masculine scents to the table, including bergamot, French lavender, sage, basil and cedarwood, whilst still retaining the zesty, citrusy life endemic to the collection.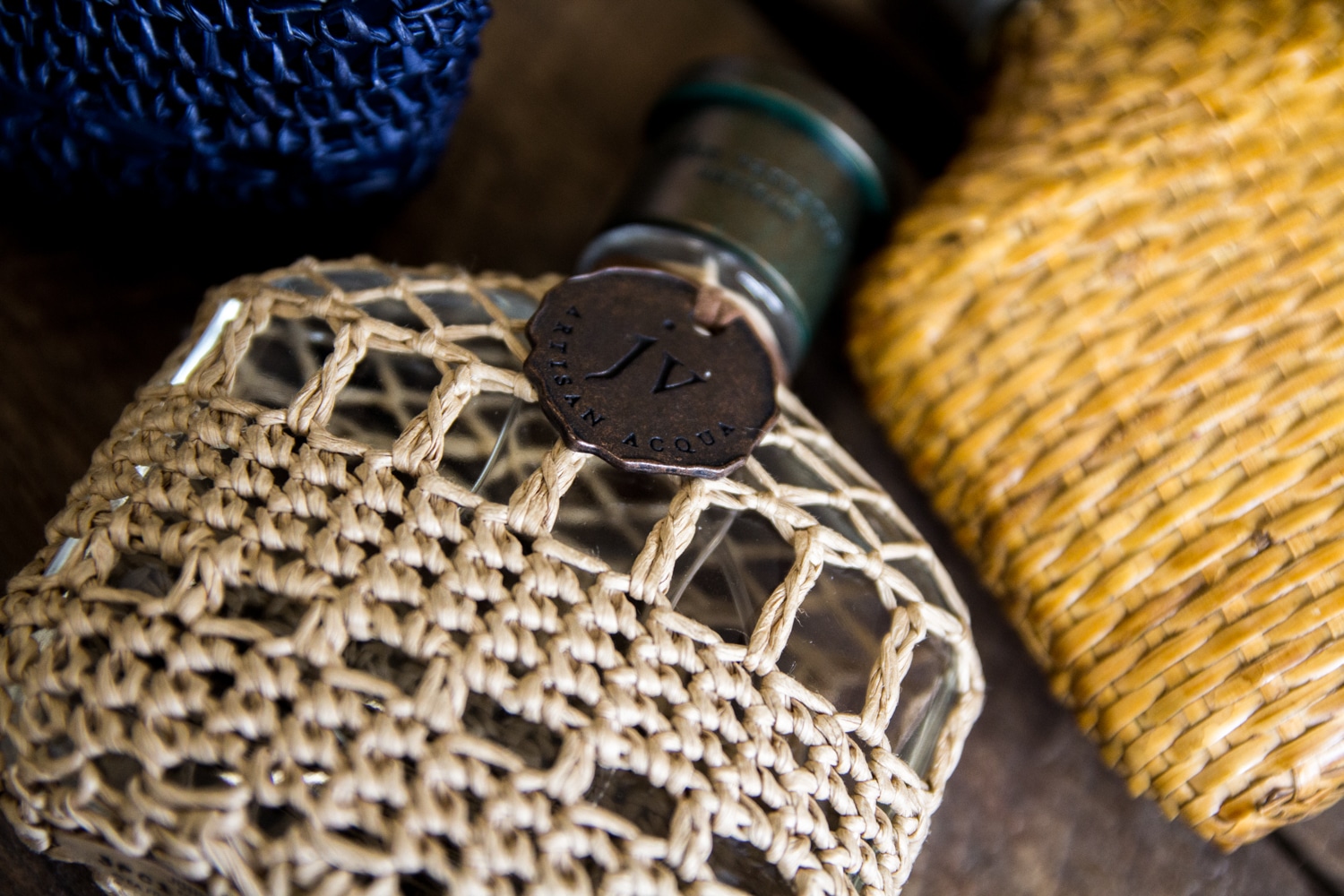 How to Select Your Fragrance
In order to give you the best advice on selecting a fragrance that's perfect for you, we interviewed Rodrigo Flores-Roux, master perfumer for John Varvatos. Here's what he had to say:
What's the importance of having your own distinct fragrance and keeping it as your regular scent?
I am actually ambivalent about having one particular fragrance. I enjoy being a little bit less loyal to one perfume, and being able to go back and forth between several of them. Having a fragrance wardrobe is like your own normal wardrobe: are you in a suit and tie mood today? So let's spritz "X". Is it a leather jacket, boots and jeans kind of day? Let me wear "Y". May I dare to name John Varvatos Artisan Acqua as "X" and John Varvatos Dark Rebel Rider as "Y"?
How have men's perfumes developed over time?
This question begs a complete (and lengthy) answer that can take months! Just let me say that men's perfumery has shown enormous development over the past century and two decades, but less so than women's fragrances, which have taken quantum leaps! As a perfume historian, I can assess that men's tastes are a bit more conservative and more "change resistant" than ladies'. But there will always be a daring someone who helps perfumers and perfume brands take a chance.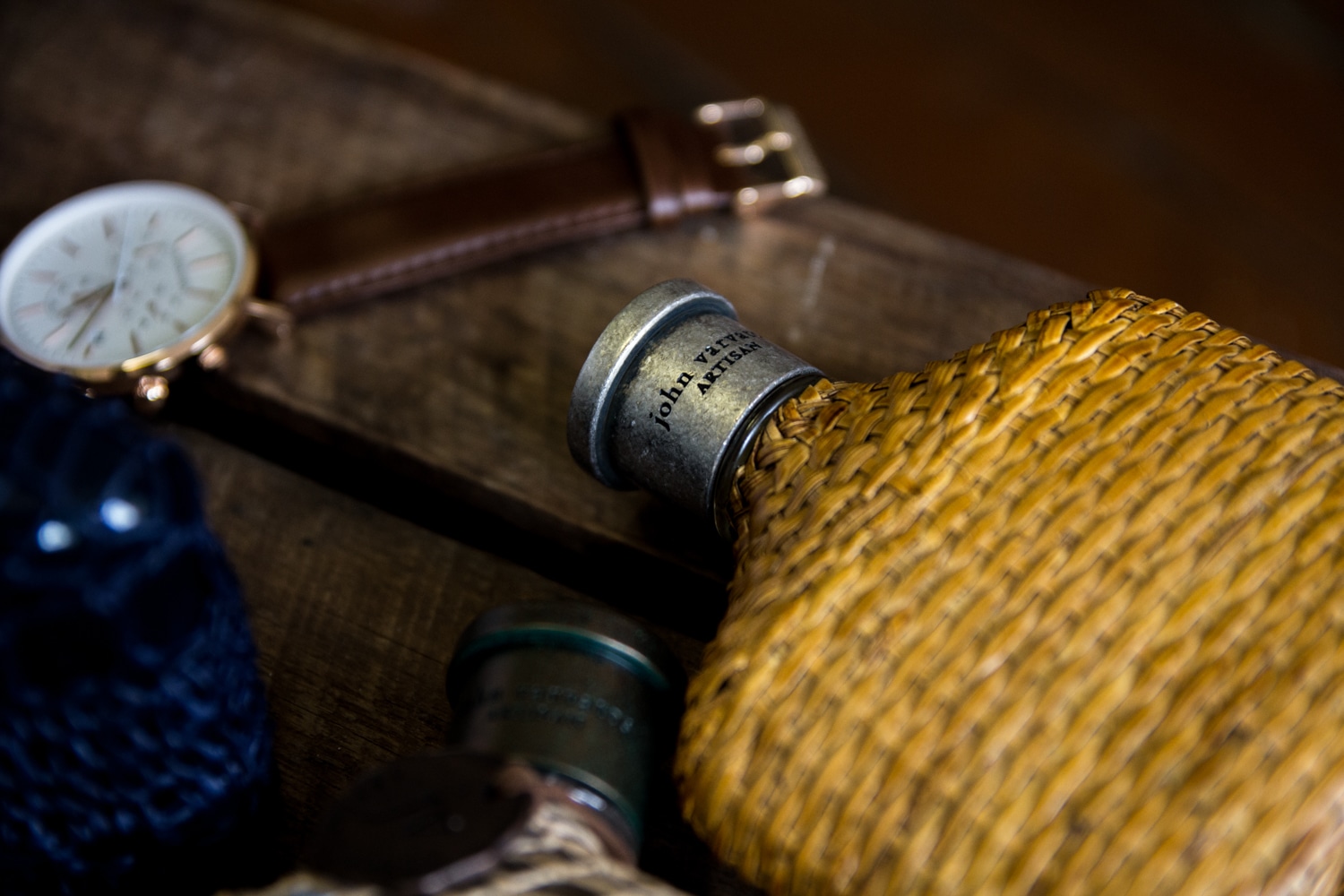 In that light, where do you see them going?
I see this three ways. Ultimate freshness and luminosity is one clear and popular direction, and dark, moody and sensual is an emerging trend. But I think a balance between the two is where great things are happening. I'd like to cite John Varvatos Dark Rebel as a clear example of this. A surprising, crisp and fresh opening spiked with spices and rum develops into an ultra sensual concoction of amber, woods and leather. No wonder why John himself says "from darkness, comes light" when he talks about this fantastic scent.
What are some less-common ingredients in men's perfuming that might make a fragrance unique?
As my brother says: You perfumers have not left one stone unturned when it comes to fragrance ingredients! Yes, in rarity you can find originality. Flowers in men's fragrances, leather notes in women's… this is just a start. But the probability of finding, say, a totally new botanical that can be used in a new perfume is extremely low. I'm proud to give you an example: John Varvatos Artisan Acqua was basically finished, but it needed just an extra "ooomph" in the top note. I found it using the essence of the resin of the pistachio tree from the Mediterranean (also called lentisque). The resin itself is used in cooking and in scenting a delicious spirit called Mastika in Greece and Cyprus. It's also used sparingly in some perfumes. But at Givaudan we went further and extracted, concentrated, and purified the resin, obtaining an ultra potent essential oil with uncanny drive and beauty. Lentisque essence was used for the first time in Artisan Acqua, and it imparts a green, tonic, natural and uplifting accent in its top note.
For many guys, buying a fragrance is a new, scary experience; any pointers two or three things to look out for / avoid when choosing for the first time? What's the best piece of advice for a guy trying to find the right fragrance?
Here's some advice: take your time, experience no more than three or four fragrances at a time, smell them both on skin and on paper (" blotter"), don't rub it in, let it evaporate, spray a little bit on the fabric of your sleeve. Very importantly, DO NOT MIX THEM and do not succumb to the pressure of the lady or gent behind the counter… and as my experience has told me, the winner is the fragrance that allows you the most compliments. Intuition and hunches work too. And also the advice of your loving partner or friend will guide you… and above all, HAVE FUN!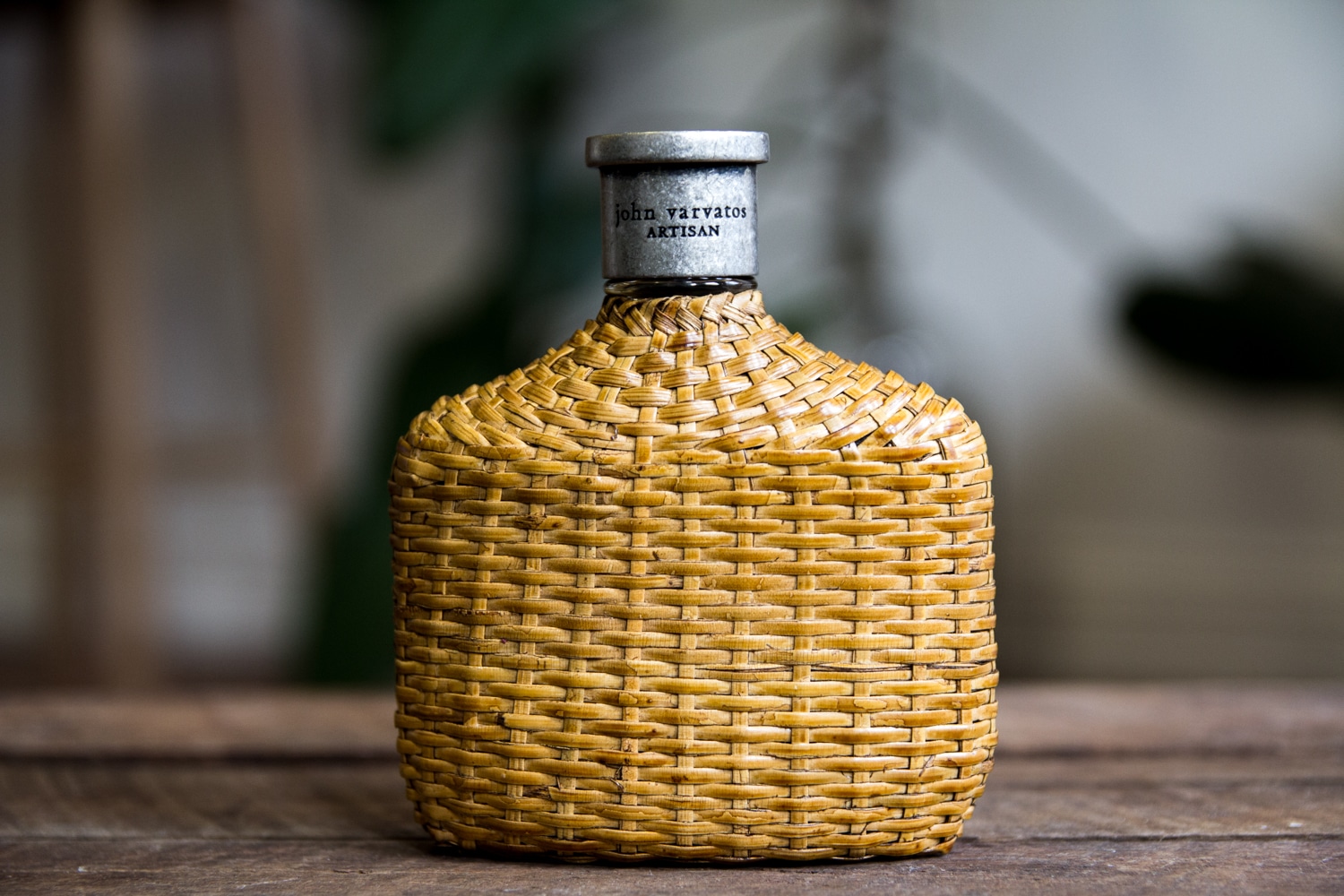 1. John Varvatos Artisan
Old meets new; fresh, light characteristics are counter-weighted with mild woody notes and bold, fresh citrus flavours. Masculine without being dark and brooding.
Fragrance Category: Citrus Woody
Introduction: Electrifying citrus explosion with drenched Sicilian clementines mixes with juicy tangelo fruit
Heart Notes: Innovative and inviting with solar floral notes of North African orange tree blossoms and Indian murraya
Background: Modern, smooth and powerful; woody and musky
Price: from US$72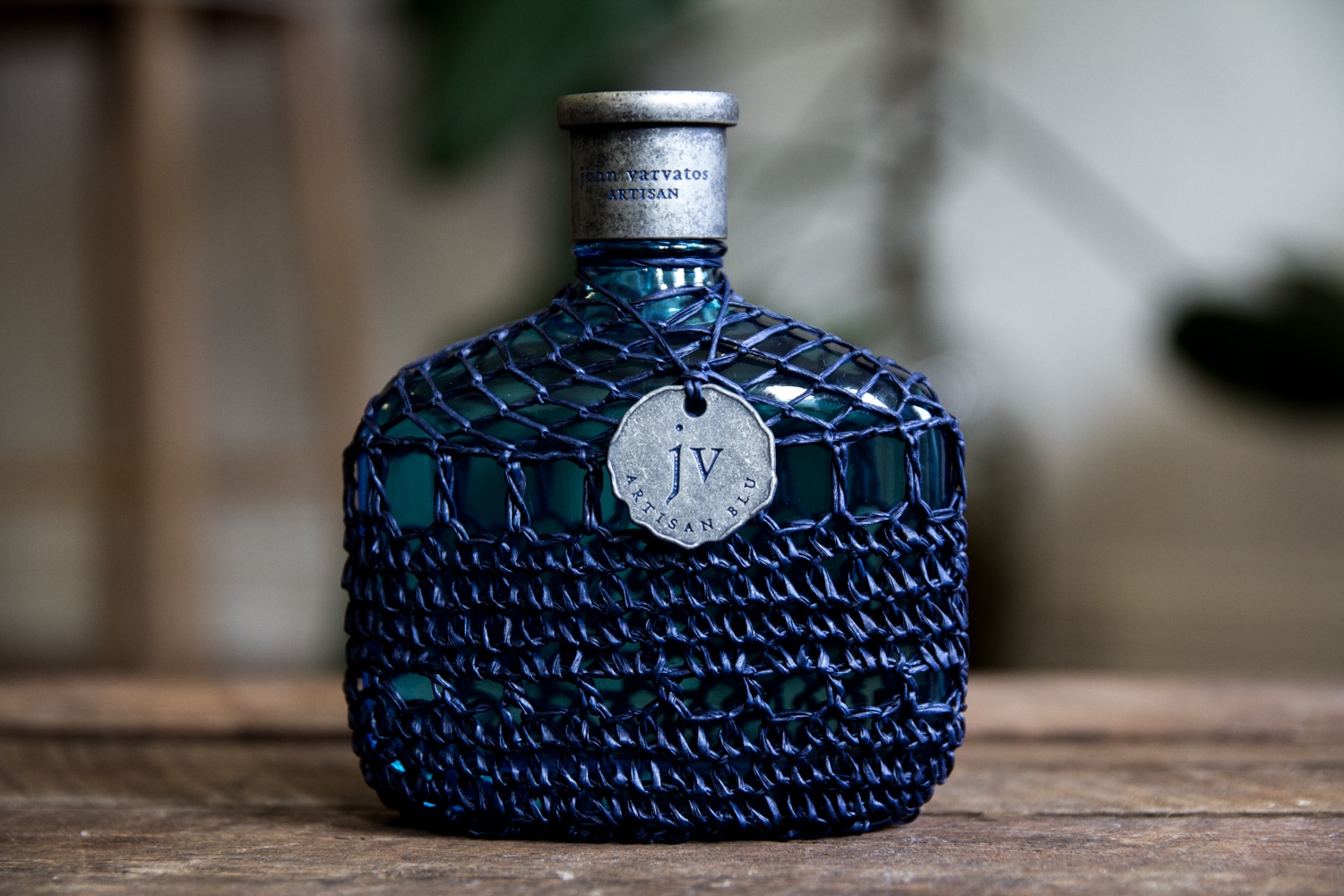 2. John Varvatos Artisan Blu
Designed to take you to the Mediterranean. Think a good dose of vitamin D and crystal clear blue waters. This fragrance is all about texture and the colours of an ideal summer.
Fragrance Category: Citrus Aromatic Woody
Introduction: Bergamot, French Lavender, Chayote, Basil, Bitter Orange
Heart Notes: Egyptian Geranium, Palmarosa, Florentine Iris, Orange Blossom Absolute, French Clary Sage
Background: Patchouli, Cedarwood, Parasol Pine, Tamarisk, Pistachio Tree Resin
Price: from US$80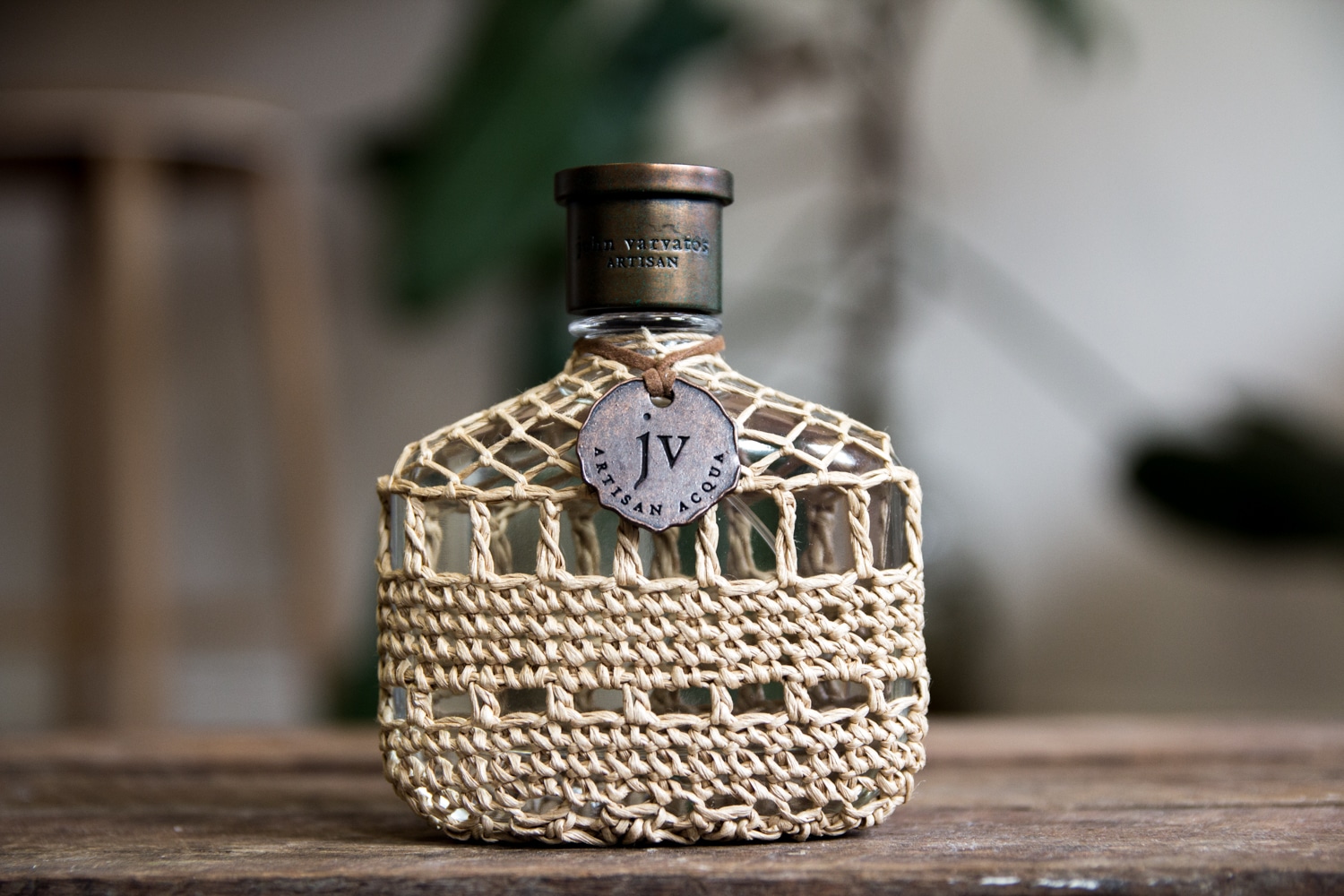 3. John Varvatos Artisan Acqua
Woody and delicate, this perfume is the embodiment of class and understatement. Balanced herbs and spices interwoven with green citrus make for a modern yet timeless every day scent.
Fragrance Category: Green Citrus Fougére
Introduction: Citrus cocktail with a fresh green harmony
Heart Notes: Herbal spicy accents with masculine floral undertones
Background: Woody base
Price: from AU$134.46
SHOP JOHN VARVATOS AT DAVID JONES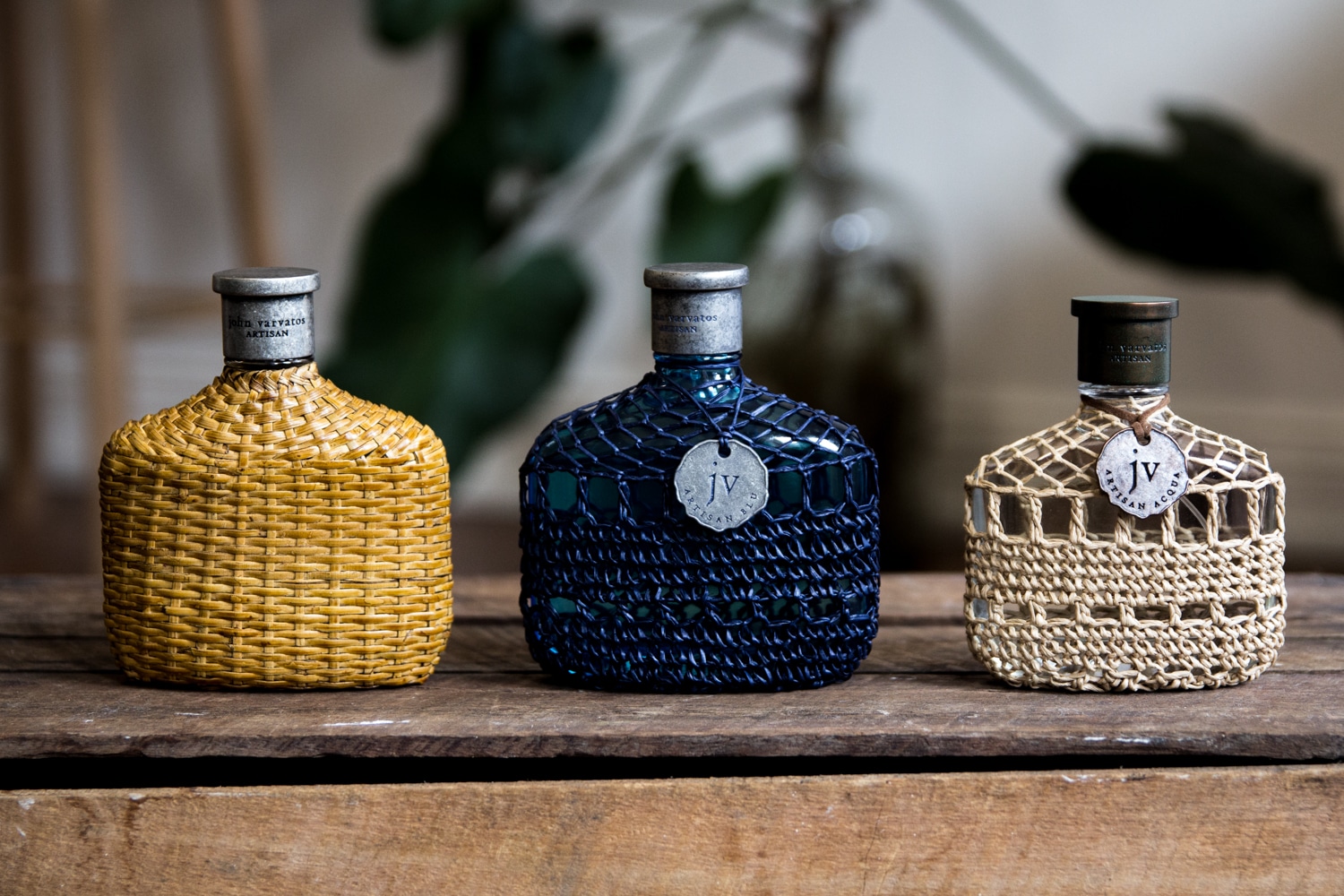 In collaboration with John Varvatos