Amazon Finds April 2017 – Sleek & Silver Tech
Shopping on Amazon is kind of like ordering fast food in that it's easy, fast, affordable and quite satisfying as long as you don't overdo it. However, if Amazon were a restaurant then its menu would be about a billion pages long and certainly cover a lot more ground than the nearest Burger King. In other's words it's just as common to get overwhelmed as it is to find what you're looking for. That's where we come in. Every month we scour the world's most famous online marketplace in search the hottest and latest products and bring them directly to you. Consider it an abridged menu honing in on the most satisfying gear so that you can make a few quick clicks and be done with it, just as Amazon intended. Here's what we found for the month of April.
---
You'll also like:
The Game-Changing Griff 300 Drone Can Lift a Massive 300kg
4 Things I Learned From Wearing Apple Airpods
Samsung Debuts Gear VR with Controller
---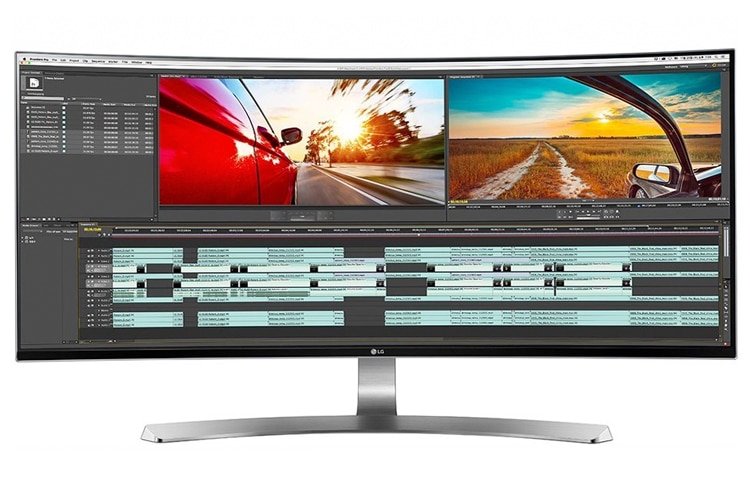 LG Class UltraWide Curved 34" Monitor
There are monitors and then there are monitors, the latter being one step short of turning your computer screen into a mini-home theatre. For those seeking only the curviest and widest monitor experience, scope the LG Class UltraWide. Touting a 21:9 aspect ratio, sprawled out at 34", and equipped with all the necessarily ports, plugs and accessories, the LG Class UltraWide is a sleek beast so immersive it just might swallow you whole.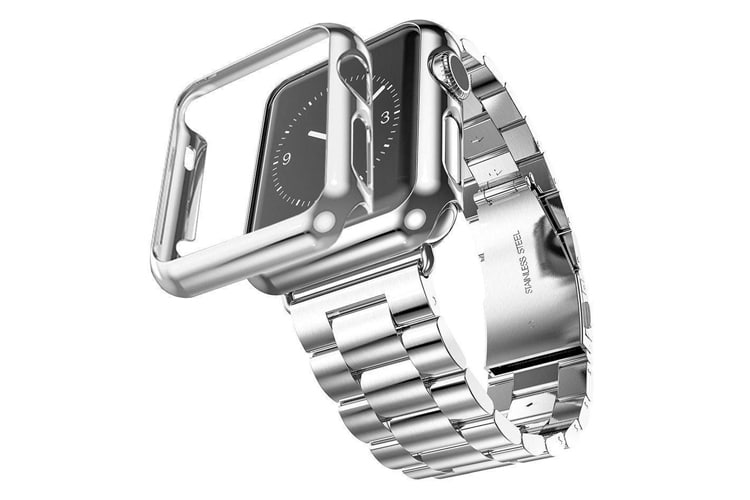 Apple Watch Band
Infuse your smartwatch with some timeless, old school flair courtesy of the stainless steel Apple Watch Band. This lightweight band flaunts a fit wrist design and smooth surface along with a slim, highly durable plating cover case to protect the watch itself. Available in four colours, the Apple Watch Band is also equipped with connection adapters that make replacement a breeze.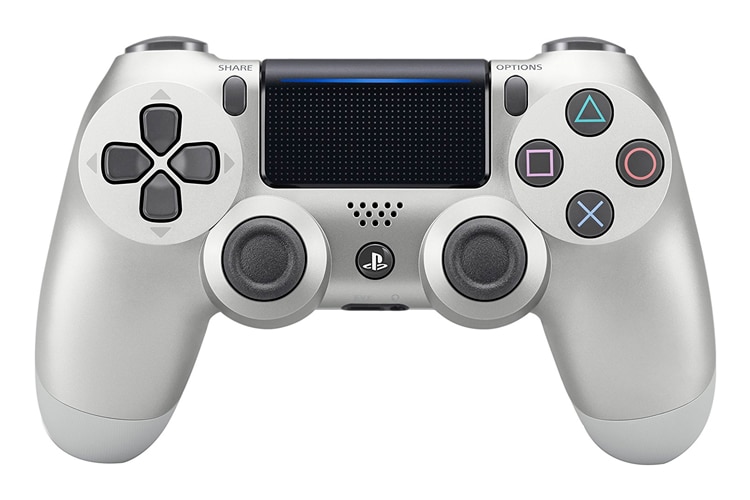 DualShock 4 Wireless Controller for Playstation 4
Gaming systems are in a continual state of optimisation and so are the controllers. That said, the latest DualShock 4 Wireless Controller retains most of the general design features as previous instalments with one major exception: the addition of a blue LED light bar on the touchpad. Otherwise expect modest but notable improvements in terms of things like battery life, materials and ergonomics, resulting in better grip and improved overall control.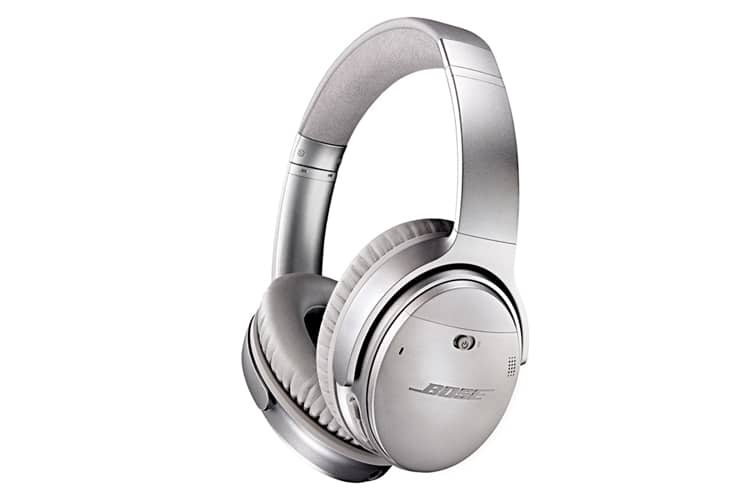 Bose QuietComfort 35 Wireless Headphones
Wireless headphones have been on the market for a while now, but most brands and models are still working out the kinks–most models that is, but not the QC 35s from audio legends Bose. Put simply, these babies deliver, with the ecstatic reviews to show for it. Thanks to features like volume-optimised EQ and Bose's trademark noise cancellation technology, the sound is balanced, undistorted and crystal clear. Pair that fidelity with the convenience of no cords and a 20-hour wireless battery life and you're looking at the one and only pair of headphones you need in your audio arsenal.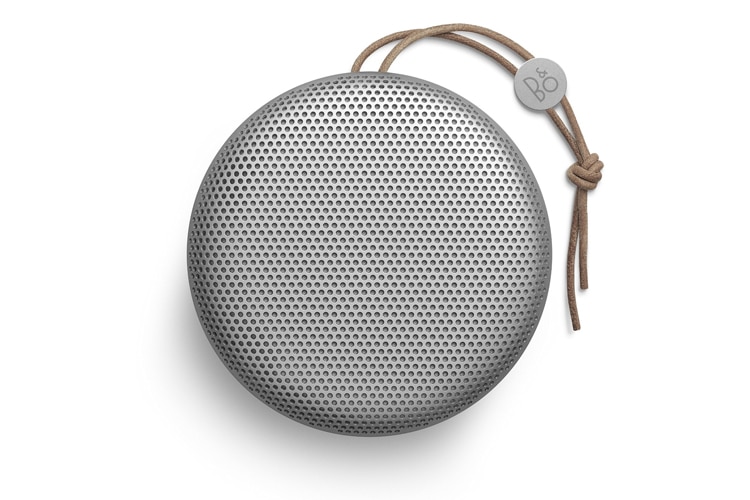 B&O PLAY A1 Portlable Bluetooth Speaker
If the future of gear can be summarised by one general concept, it's that of putting bigger things in smaller, uncluttered packages. Premium audio brand Bang & Olufsen knows as much and thus they present the B&O Play Portable Bluetooth Speaker. This nifty wireless speaker might look more or less like a smoke alarm, but magically concealed beneath that sturdy aluminium dome is 2x140W of power and brilliant 360-sound. Buy two and link them together for double the fun.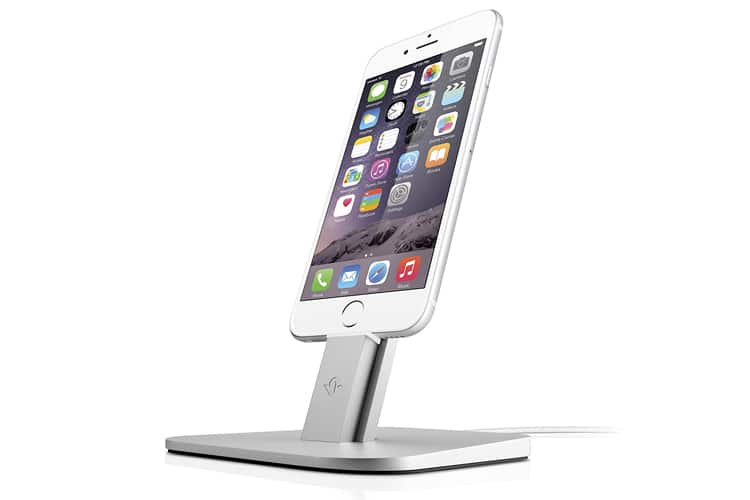 Twelve South HiRise Adjustable Charging Stand for iPhone/iPad
Give your Apple smartphone or tablet the spotlight it deserves with this adjustable charging stand that's compatible with Apple Lightning Cable (sold separately). It allows for hands-free interaction when you're using Facetime or Skype. It's also the perfect place to store your Siri Remote if you have Apple TV.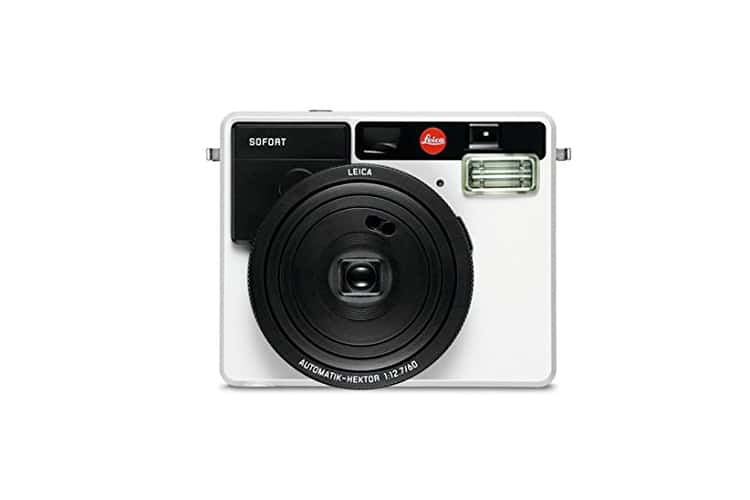 Leica Sofort Instant Film Camera
Fulfil your wildest vintage desires with this compact instant camera from Leica. Modelled after the Fujifilm Neo 90, the Sofort is light, white, affordable, adorable, optimal, and shoots on film, and that's pretty much all you need to know about it.
---
You'll also like:
The Game-Changing Griff 300 Drone Can Lift a Massive 300kg
4 Things I Learned From Wearing Apple Airpods
Samsung Debuts Gear VR with Controller
---
Have you subscribed to Man of Many? You can also follow us on Facebook, Twitter, Instagram, and YouTube.