18 Best Headphone Stands and Holders
Given how much attention headphones are getting these days, it's only natural that an entire industry of headphone stands has taken off with a vast array of styles to choose from. Like a distinguished outfit or an elegant watch, the headphone stand then becomes a matter of personal statement, something that exists in accordance with its surroundings or reveals something expressive about you. Oh, and it's also the perfect place to hang your headphones.
To ensure you don't spend more time tracking down a headphone holder than you do actually listening to music, we've narrowed down a few favourites that will make you and your headphones happy. Enjoy our list of the best headphone stands, holders, and hangers!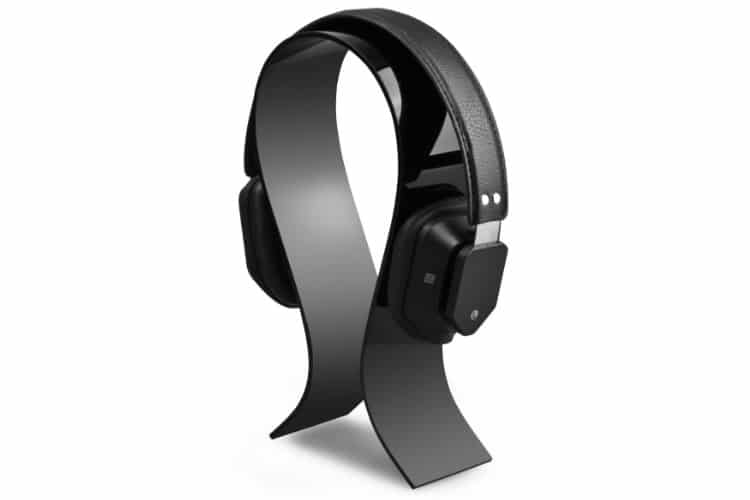 1. AmoVee Acrylic Headphone Stand
If you're looking for a stand that's sleek, sturdy, inexpensive and minimalist, look no further than the AmoVee. Compatible with all brands and sizes and beautifully curved to resemble a small human head, the AmoVee is the perfect stand for someone who has a clean, modern bedroom or office adorned primarily in black and white colours. In spite of a luxurious aura, the AmoVee is very affordable and therefore a truly economical way to make a refined impression and own one of the best headphone stands.
Color: Black
Size: 9.8 inches height; 0.24 inches thickness; 2.4 inches width; 4.7 inches
Weight: 8.8 ounces
Price: from $11.80
You'll also like:
9 Best Electric Skateboards to Keep You Coasting
18 Best Consumer Drones Available in 2016
The Australian Government COVIDSafe Tracing App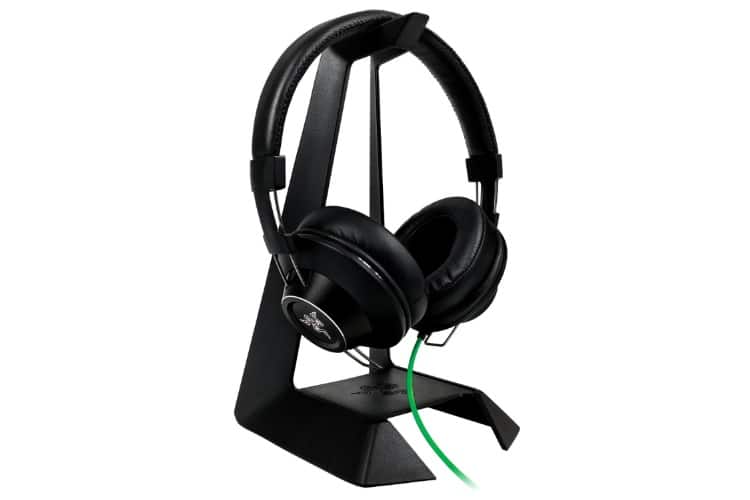 2. Razer Headphone Stand
The Razer Headphone Stand is all about industrial-strength reliability thanks to the use of high-grade aluminium and rubber anti-slip feet. Razer went the Apple route with this one, making a product that's designed to be compatible with Razer headphones, but it does also accommodate other brands. We should add that some customers have complained about a wobble effect, but it could be related to the home assembly since other customers have nothing but great things to say about the Razer.
Features: Detachable headphone stand; 3-port USB 3.0 Hub
Color: Black Matte
Weight: 0.14 grams
Price: from $41.78
---
Featured Video from Man of Many
---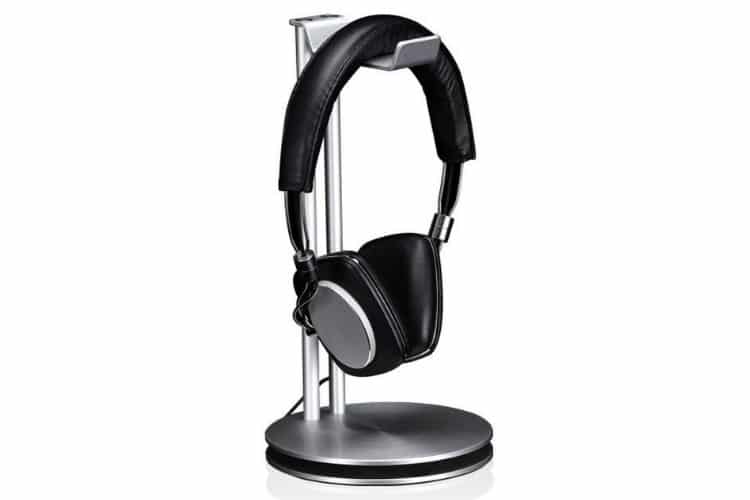 3. Just Mobile HeadStand for Headphones with Headband (HS-100)
Just Mobile also ripped some pages from the Apple Bible by aiming for accessible products using only the best designs. They stormed into the mobile accessories marketplace with one of the best headphone stands–the award-winning Xtand–and surely the new HeadStand keeps the momentum going strong. Featuring a dual-layered aluminium base, a storage space for the cable, and a brilliant white sheen, the Just Mobile is everything it claims to be: modern, economic, durable, beautiful and brilliant.
Features: high-quality aluminum construction
Color: Silver
Weight: 1.3 pounds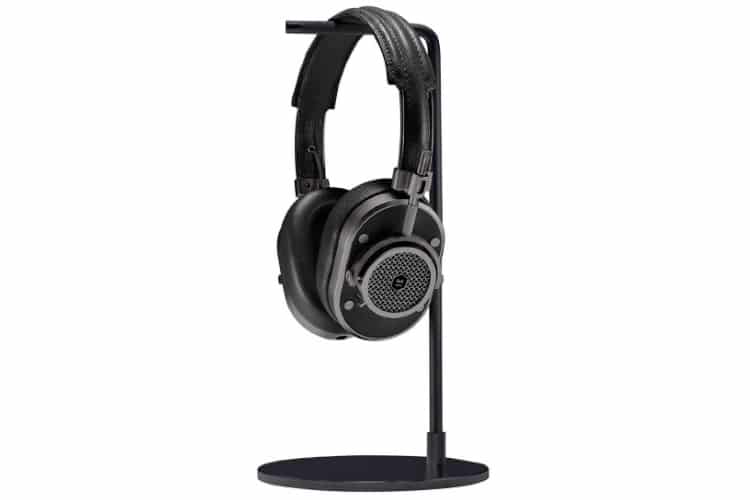 4. Master & Dynamic Headphone Stand
So we've been throwing the words "durable" and "minimalist" around a lot when it comes to the best headphone stands, but the Master & Dynamic almost makes the other entries look flimsy and complicated by comparison. Made from machined, electroplated steel and supported by a weighted base, the Master & Dynamic flaunts a black polish and exudes the simplest kind of dependability imaginable. It almost looks like something the local blacksmith came up with. Expect premium durability at a premium price point.
Features: machined steel for superior durability; weighted bas with rubber foot pad
Color: black / silver
Weight: 1.7 pounds
Price: from $60.92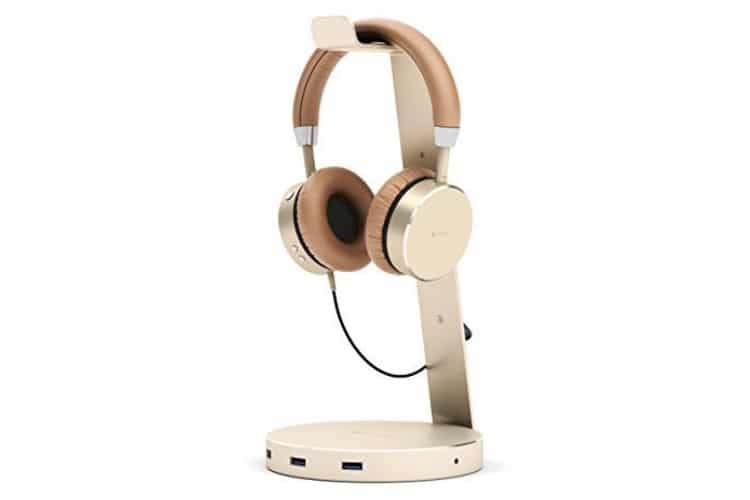 5. Satechi Aluminum USB Headphone Stand Holder
The Satechi offers many of the same features as other best headphone stands on the list such as a durable aluminium base, a cable organizer, and compatibility with all brands and sizes, but with the added touch of three USB 3.0 ports. That means the stand is not only a great place to store your headphones but you can also transfer data and gain breezy access to any of your USB peripherals. Also included are rubberized grips at the top and base, a 3.5mm port to plug your headphones in, and the choice of three colours space grey, silver and gold.
Features: 3 USB 3.0 ports to transfer files or back-up data up to 5 Gbps; backside hook to wrap and store cables
Color: silver / gold / rose gold / space grey
Weight: 1.1 pounds
Price: from $29.99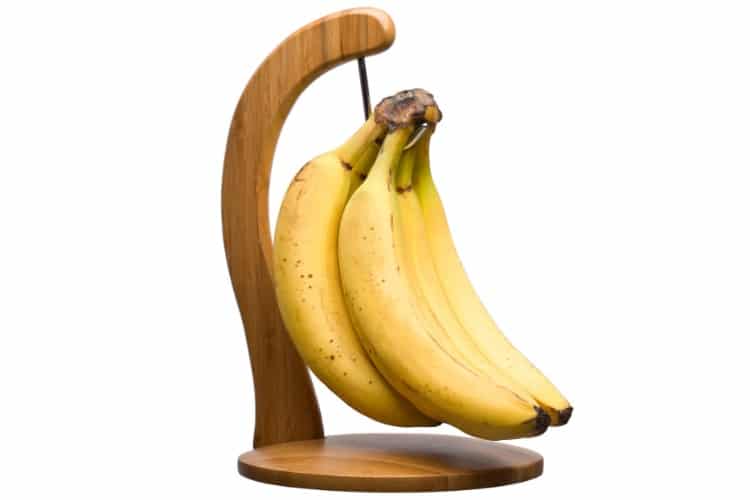 6. Spectrum 42978 Metal Banana Holder
We'll keep this one brief. The Spectrum is cheap. It's durable. It can hold bananas. It can also hold headphones.
Features: 7.38 inches x 6.5 inches x 12.94 inches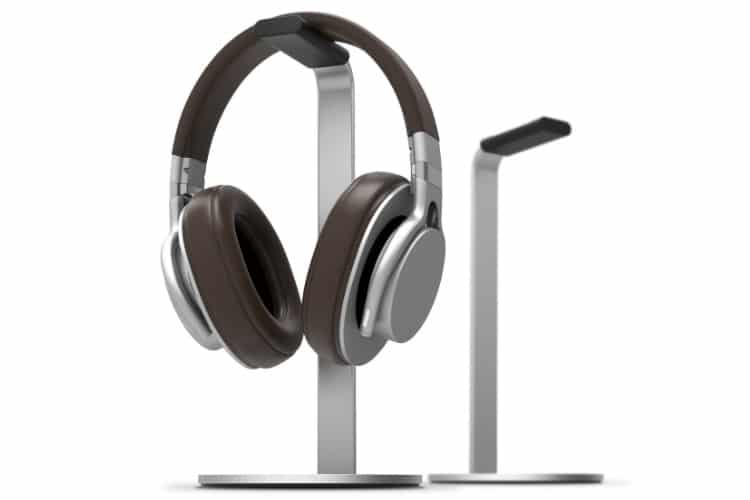 7. elago H Stand
The elago H adds a few extra touches to the average headphone stand and those touches go a long way. At 10.5 inches the elago is a little taller than your average stand, which gives the headphones some nice breathing room. The construction incorporates silicone padding for scratch prevention. The design is sleek and unfussy and the premium aluminium base is duly reliable. The elago has a very loyal following and it's not hard to see why–it's easily one of the best headphones stands you can find.
Features: 10.5 inches height; silicone protective padding
Color: silver / champagne gold / dark grey
Price: from $39.99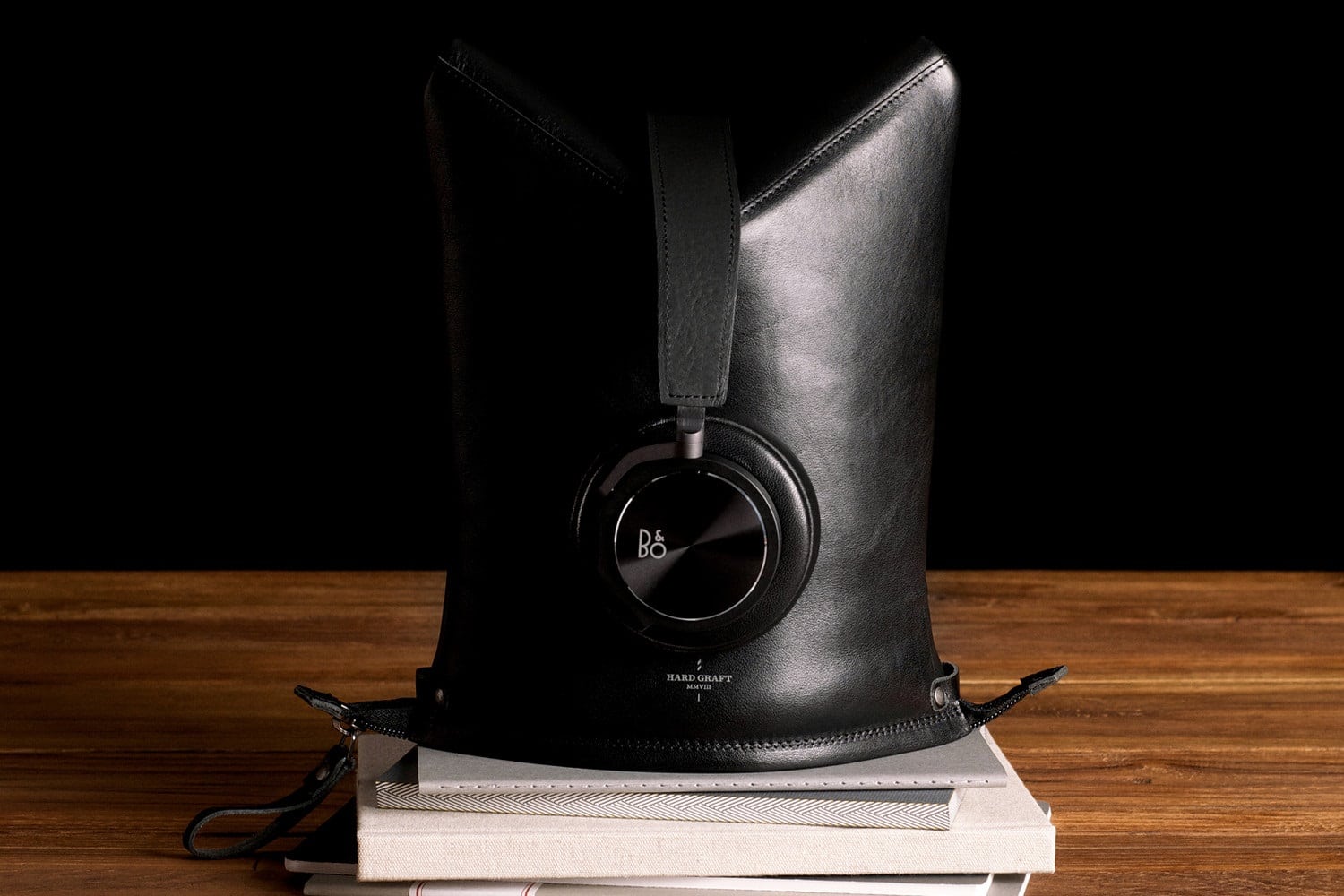 8. Hardgraft Peak Headphone Case
Now we're getting into some novel territory. The folks at luxury brand Hardgraft want to give customers the best of all worlds so they've designed a superior protective headphone case made of vegetable tan leather with custom cotton lining. The best part, though? When propped up the case doubles as a headphone stand. Genius!
Features: 8.5″x 10″; protective padding; made in Italy; veg tan leather
Price: €200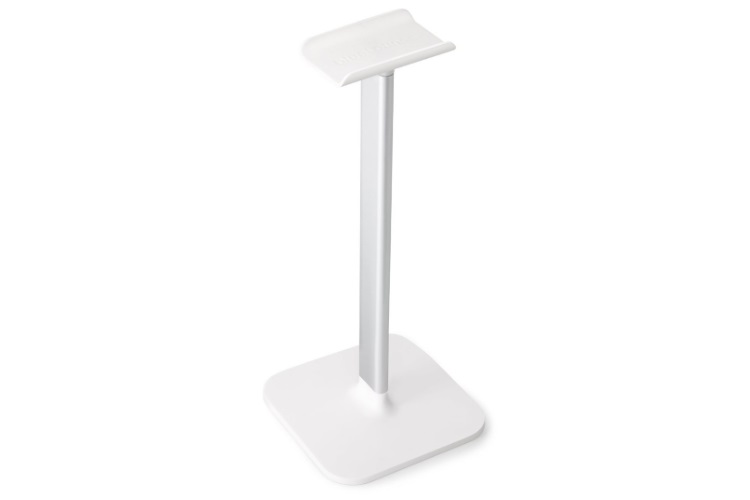 9. Bluelounge Posto Headphone Stand
The Bluelounge Posto takes a modest approach to optimum accessibility. It flaunts a singular colour profile (black or white) and a universal design, making it compatible with not just any pair of headphones but pretty much any environment. It's also incredibly simple to put together and very affordable. This one is a truly hassle-free headphone stand that leaves a very small footprint.
Features: flexible rubber headrest; aluminum body
Color: white / black
Price: $19.95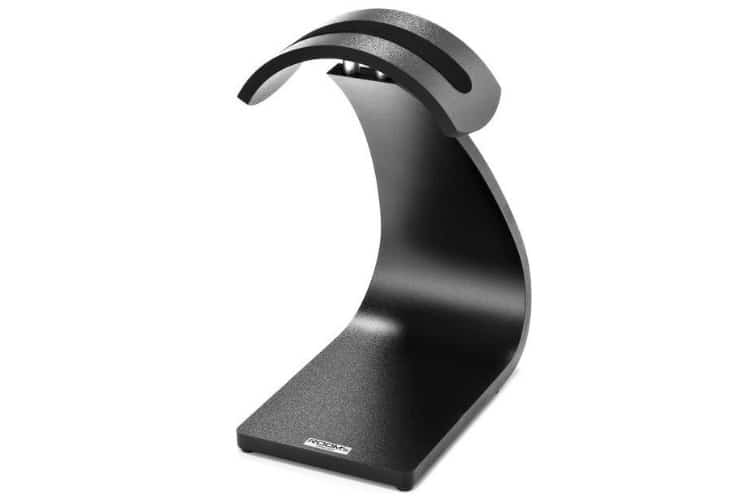 10. ROOMs Audio Line Typ FS S Headphone Stand
Sometimes a product can speak volumes through the sheer power of simple, elegant design. That's the vibe we get from the Thomann ROOMs Audio Line Typ FS S. Made of signature black wood and flaunting a roomy, high-end design, the Audio Line is understated luxury personified. It's a stand you can't keep your eyes off even if you're not exactly sure why.
Features: black wood material; non-slip cellular rubber base; W x D x H in mm: 116 x 200 x 254
Color: black
Weight: 0.35 kg
Price: £69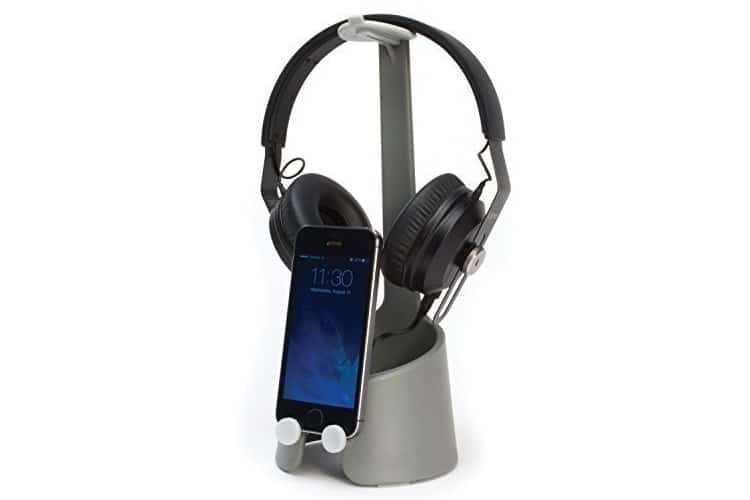 11. The Jack Headphone Stand by Modko
Modko's Jack takes an intelligent, contemporary approach to the best headphone stands by incorporating rubber pegs that can hold your smartphone at the base. The Jack also sports compatibility with headphones of all shapes and sizes, a sturdy and tall stem, a hole to pass your cord through, a signature grey colour and an all-around smooth design, which is probably why it won the "Accent on Design Bloggers Choice Award" in 2014.
Features: rubber pegs to hold smartphone
12. Woo Audio HPS-RS Universal Adjustable Height Aluminum Headphone Stand
In case you haven't heard, customization is hot right now. The people at Woo Audio definitely got the memo and so they made an adjustable headphone stand that can accommodate all sizes and brands. And even though it kind of looks like a desk lamp, customers are simply over the moon with the HPS-RS, thanks not only to its adjustable height but its supreme durability as well.
Features: adjustable height 11″ to 14″; large heavy base
Color: black / silver
Weight: 4 pounds
Price: $99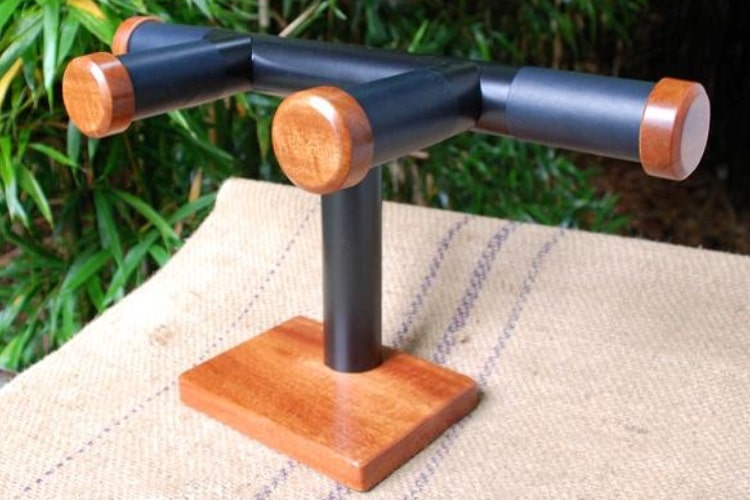 13. Headphile Classic Headphone Stand
If you want the one of the best headphones stands that no one else has, then, by all means, check out the Headphile Classic. Although the goal behind this utilitarian stand is to let the headphones be the star of the show, there's no doubt that the Classic will turn a few heads on its own. These stands are made to order so choose your wood, select single or double or quad configuration, opt for the deerskin hangar bars or leave the deerskin off, and then impress your friends with a headphone stand they'll never find in any store.
Price: from $120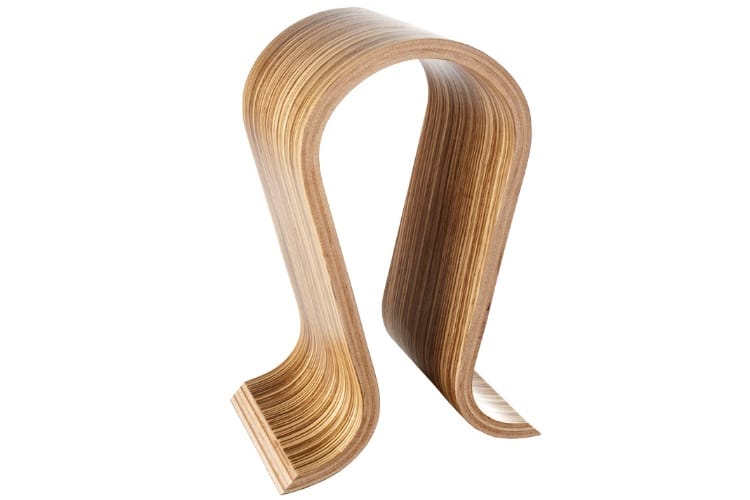 14. Sieveking Omega Headphone Stands
The Omega has a similar design to the aforementioned AmoVee headphone stand, meaning an unmistakable curved body that kind of looks like a tiny head. However, Omega upped the ante a few notches by featuring a wide array of brilliant woods to choose from and utilizing the best in German craftsmanship. And if that doesn't spell out the difference for you, the price point surely will.
Features: Walnut, Zebrano, Cherry, Maple, and Makassar finishes; made in Germany
Price: from $143.99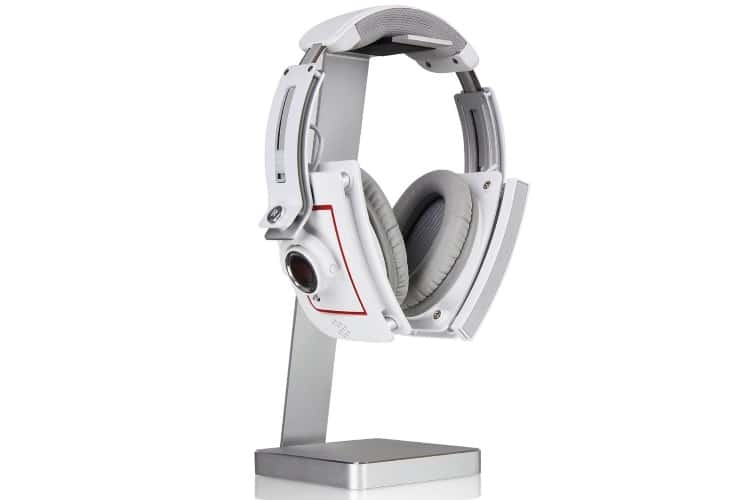 15. LUXA2 HO-HDP-ALE1SI-00 E-One Aluminum Headphone Stand
And the award for "headphone stand with the most numbers and letters in its name" goes to the LUXA2 Something Something Something Aluminum Headphone Stand. In contrast to all those numbers and letters, this product is exceptionally convenient and one of the best headphones stands. It's previously assembled so you take it out of the box and it's ready to go. The LUXA2 also incorporates a diamond cut finish to give it that top-shelf look in spite of its completely affordable price point. Customers truly love this product. Yeah, baby!
Features: diamond cut aluminum design; assembly free; length: 4.53″; width: 4.16″; height: 10.24″
Weight: 1.16 pounds
Price: from $22.99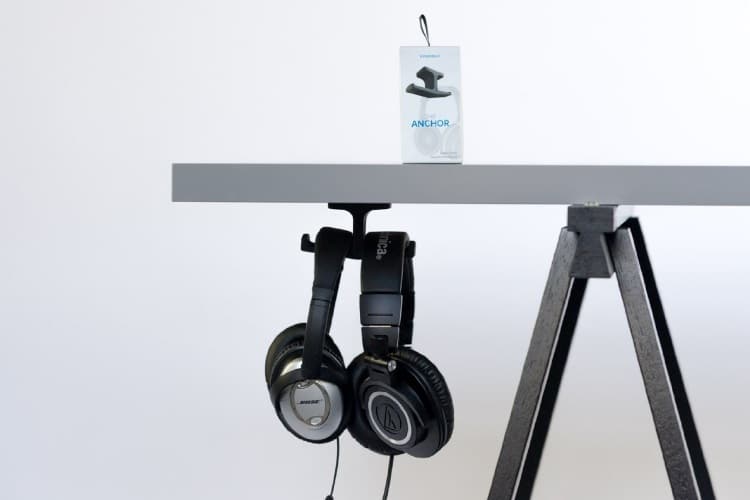 16. The Anchor
The Anchor doesn't waste words–the inexpensive, silicone headphone stand looks exactly like a small anchor. If you're someone who simply has too much clutter on his desk and no room to spare, throw your headphones around The Anchor and slide it somewhere out of sight until you're ready to inject some tunes into those eardrums. It can even hold two headphones at a time.
Features: thick premium silicone construction + steel pin inner reinforcement; holds two sets of heaphones
Color: black
Weight: 1.76 ounces
Price: from $11.95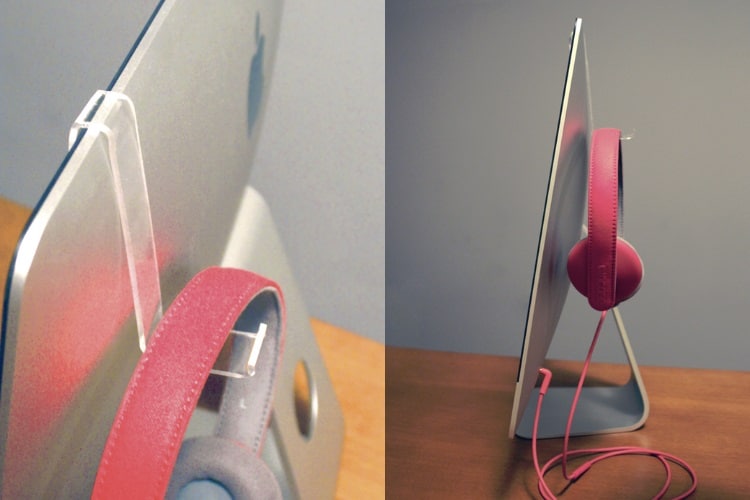 17. Kancha 0.2
The Kancha 0.2 is another space saver that you can sling over your iMac with the utmost of ease. You hang your headphones on the hook and keep them out of sight behind your computer until your craving for some killer beats is too strong to refuse. It's simple, modern, economic and one of the best headphones stands. What's there not to love?
Features: methacrylate material
Price: AU$12.16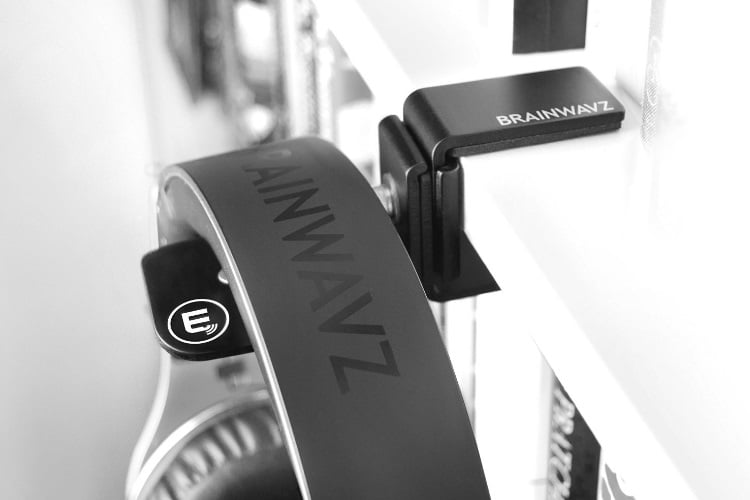 18. Brainwavz Hengja – The Headphone Desk Hangar
While perhaps impossible to pronounce, the Brainwavz Hengja is another economic solution for those who ran out of space or are simply looking for pure efficiency. This stand is made of quality metal, comes equipped with a rotatable design and employs a vice-like grip that allows it to attach to horizontal or vertical surfaces so you can hang your light-weight headphones with ease. Voila!
Features: adjustable design; high quality metal; rotable design (use on horizontal or vertical surfaces); clamp depth: 40mm; plate depth: 50mm; plate width: 45mm
Weight: 112g
Price: $14.99
You'll also like:
9 Best Electric Skateboards to Keep You Coasting
18 Best Consumer Drones Available in 2016
Caviar's $108,000 AirPods Max are Plated in 18-Carat Gold
General FAQ
What is the best headphone stand?
Some of the best headphones stands are the AmoVee Acrylic Stand, the Razr Headphone Stand, the elago H Stand and many more!
What is the point of a headphone stand?
Headphones stands not only declutter your space, they put your headphones on display and help make sure you don't misplace them.
---
Featured Video from Man of Many