Bose Sport Wireless Earbuds: Crisp Performance on the Go
When you talk audio and sound, it's hard to go past Bose. For years, the American company has driven innovation through new technology, and the Sport Wireless Earbuds are no exception. Loaded with intuitive new features and responsive controls, the buds more than live up to the 'epic-ness' that Bose has been showering the market with for the past 60 odd years.
Like many of the brand's active-focused releases, the Bose Sport Earbuds boast audio performance designed to take the listening of your favourite amp-up music to the next level. The new framework enhances your listening and performance, meaning whether you are at the gym or clocking in some tough km's on the pavement, Bose will help you up your game.
Design
Bose claims the new Sport Earbuds have been designed for any activity type and this is most evident in the new moisture resistance technology. Essentially, the buds are resistant to sweat, heat, rain, or even hail, leaving little workout procrastination tactics available for those that struggle to get off the couch. Further, the Bose team dedicated some serious time into testing and R&D to ensure they stay in form, just as much as they're able to keep your own fitness level intact. The in-ear stabilised design allows you to continue your toughest workouts without having to worry about your earbuds falling out or your music being at a level that's not keeping you quite as fired up as you'd like.
In light of the high-performance design, Sports Buds have been moulded using soft silicone that provides sustained cushioning in-ear. Using this material, Bose has crafted a unique umbrella-shaped tip and extended flexible wing that keep your earbuds locked in your ear.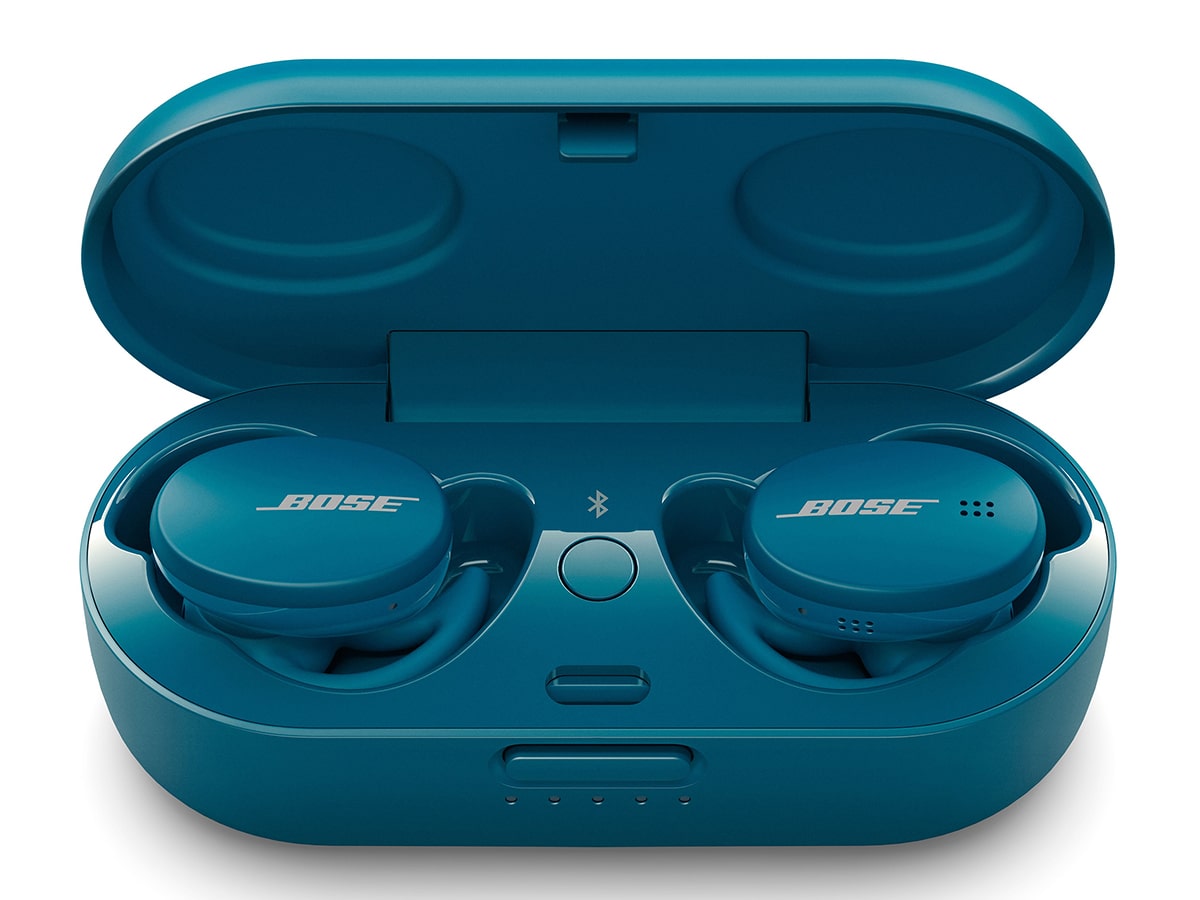 Function
Forget buttons! Bose Sport Earbuds feature a capacitive touch interface meaning the outer surface of each earbud works like a touchpad. The easy to use app on your phone allows you to pick and choose which shortcut you would like on your left or right earbud, enabling you to check battery level or skip songs all whilst you're mid-workout. The customisation function is structured in a way that you set up your own preferences based on what works for you.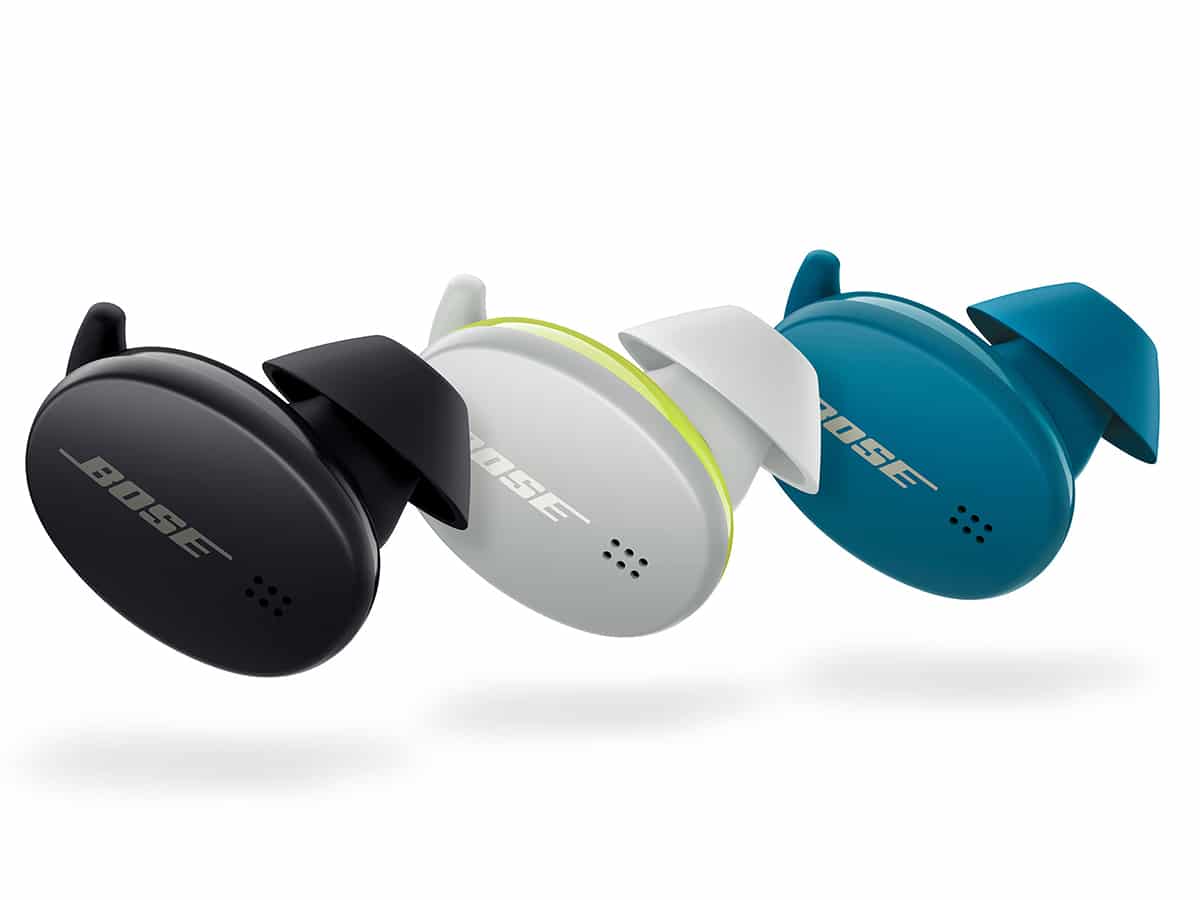 Sound
Perhaps most important, Bose characteristically delivers in terms of sound quality. The tight seal near your ear canal lets you hear deep low notes without damaging your hearing, while the automatic system boosts the lows and highs to enhance overall balanced. However, if you really want to test the waters, Bose has enabled you with the ability to turn off the automatic boost feature allowing for the imminent harnessing of Bose technology at peak decibel levels.
With premium audio credentials and the history to back it up, Bose is no stranger to sound supremacy, however, the Sport Wireless Earbuds take things in a slightly different direction. Focusing on movement and ease of use, the new release is rugged enough to survive a thrashing but still maintains the versatility to pump out premium sound. And with a solid battery of 5 hours, you can't really go wrong. The new Bose Sport Wireless Earbuds are available now and priced at AUD$299.99.