Marshall MOTIF II ANC Earbuds Mark an Encore Performance
Marshall, with its unwavering legacy of sound, is taking another leap into the future with the MOTIF II A.N.C. earbuds, a collaborative offspring of the renowned Marshall Amplification and Zounds, under the newly minted Marshall Group. For the aficionados tracking the brand's evolution, this marks a notable progression from the 2021 model.
What's unchanged? Well, a few classics: the 6mm dynamic drivers delivering tunes within the loyal 20Hz – 20kHz frequency range, intuitive touch controls, and a Bluetooth range of roughly 33 feet. Marshall believes in the adage: If it ain't broken, don't fix it; improve it.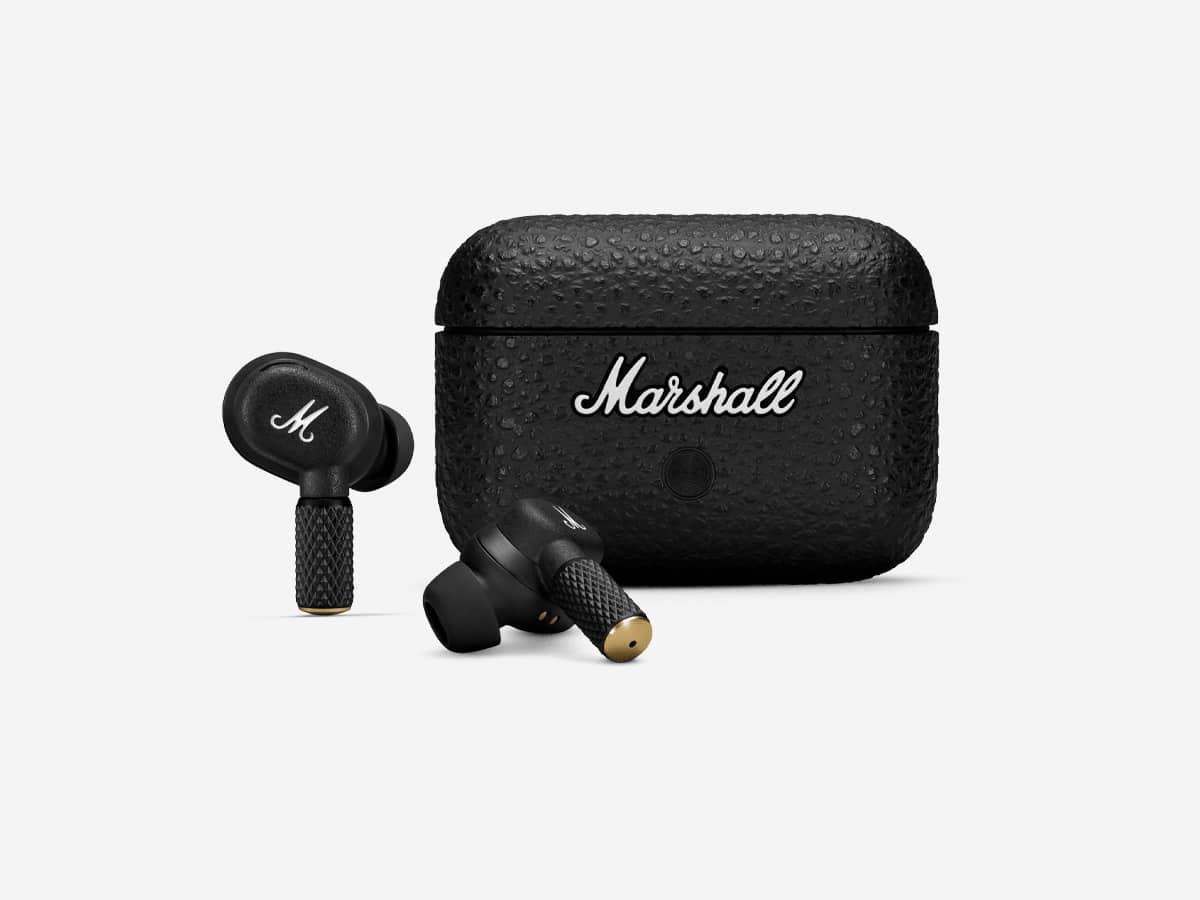 Yet, the MOTIF II is not without its fresh innovations. At the forefront is its connectivity. Although the reliable Bluetooth range remains, the Motif II has a more robust connection with Bluetooth 5.3 and is prepared for future Bluetooth LE Audio (LC3) updates. It's akin to a timeless classic car, retrofitted with a futuristic engine. Sound-wise, speculations based on tech specs hint at an audio experience similar to its predecessor – making it a reprised melody of unparalleled quality.
The MOTIF II A.N.C.'s standout feature is its active noise cancellation. With two microphones in each earbud – one focusing inwards, the other outwards – they continuously adjust to external sounds, ensuring your music remains undisturbed.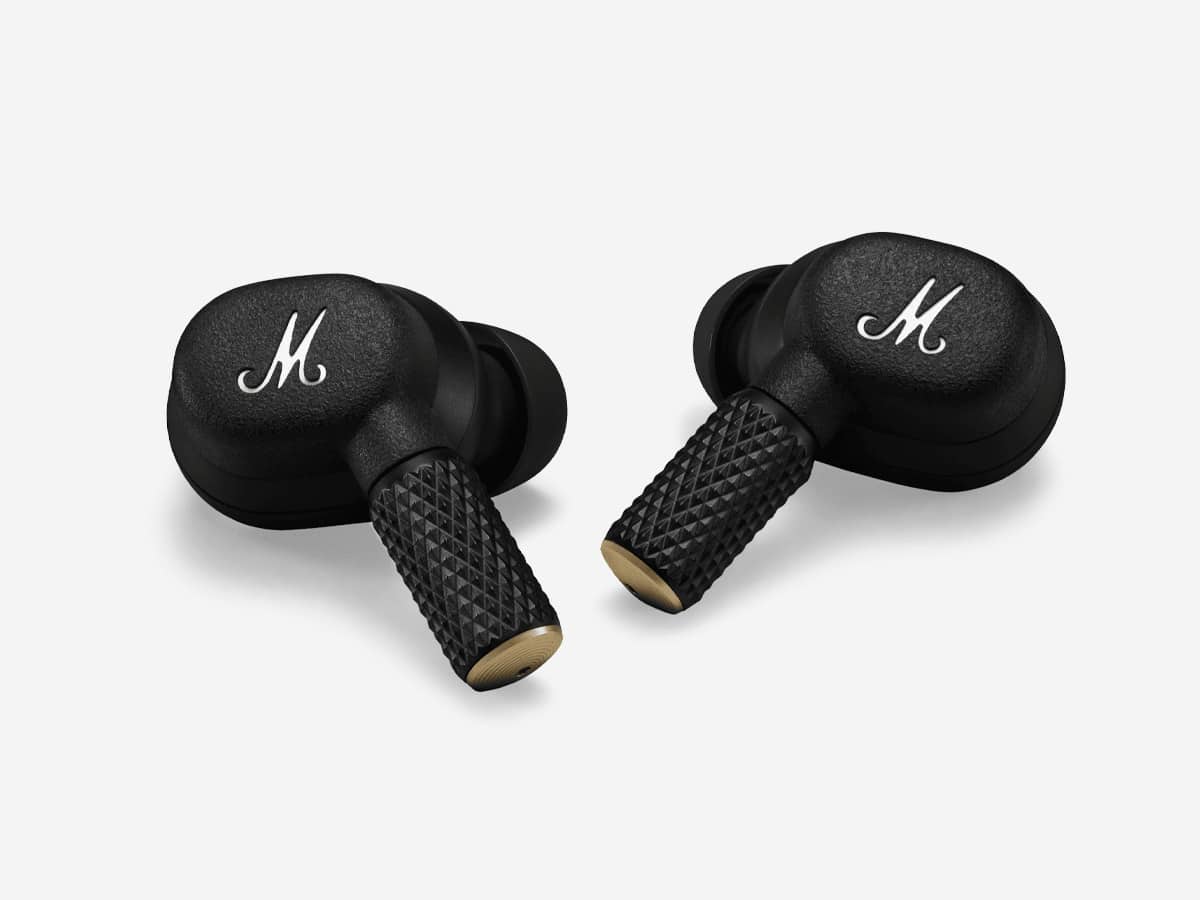 Adding a touch of intelligence, the Ear Detect feature senses when the earbuds are in use. They pause when removed and play when inserted. And while these earbuds function effortlessly on their own, using the accompanying app elevates the experience. With it, you gain nuanced control over the A.N.C., activate Transparency mode, and tweak your personal EQ settings.
Related: $500 Marshall Middleton Bluetooth Speaker Promises' Legendary Sound'
Transparency mode, by the way, is the MOTIF II A.N.C.'s way of keeping you connected with your surroundings. Essential for conversations or when you're out and about, it filters in ambient noise without compromising your listening experience. It's sound immersion on your terms.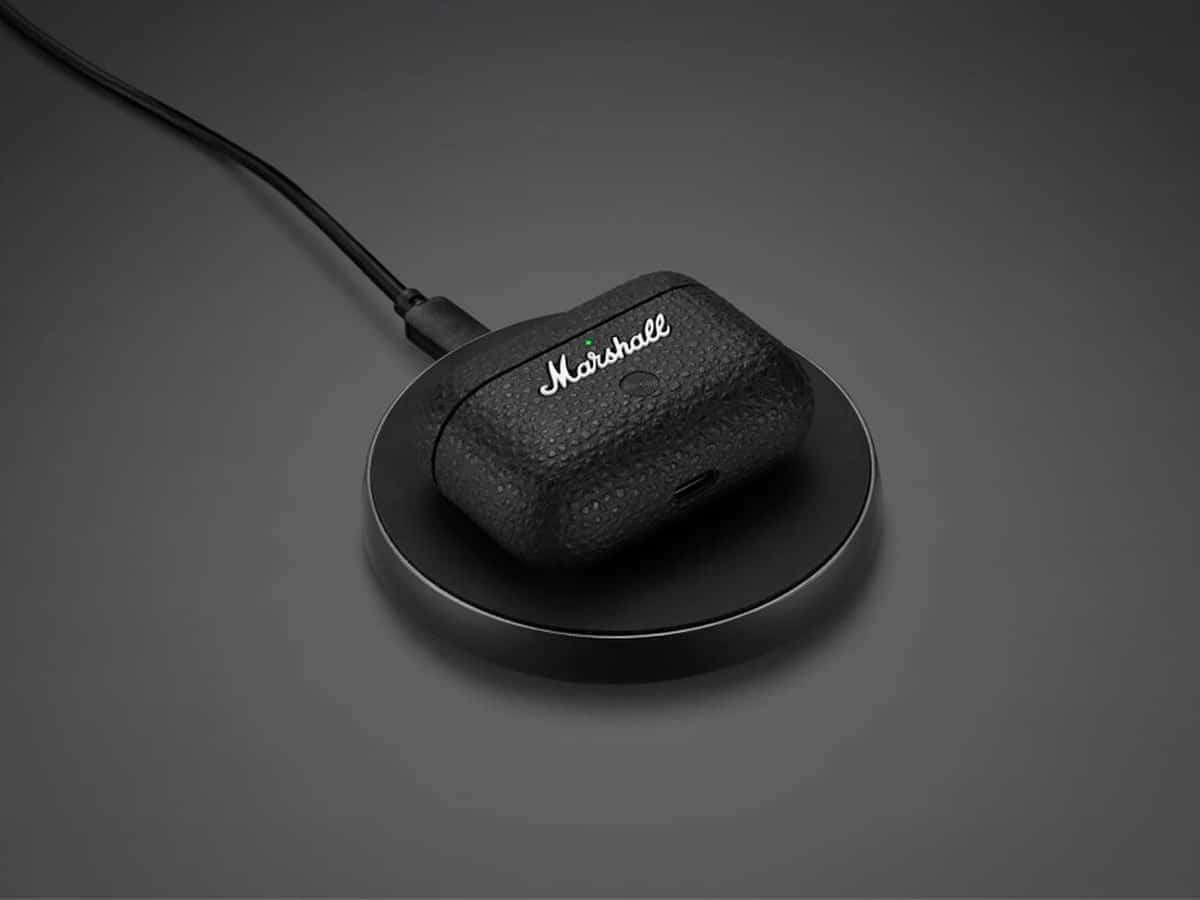 While the earbuds' IPX5 water resistance (and IPX4 for the charging case) ensures they're cut out for your fitness routines, you might want to think twice before they take an unplanned dive into the washbasin.
A noteworthy addition, the Spotify Tap feature, is like the cherry atop this luxurious sundae. Quick access to your Spotify playlist is merely a double tap and a long press away. There's no need to fumble for the phone. And if you're keen on personalising these touch features? The Marshall Bluetooth app is your go-to guide, offering a comprehensive rundown and some customisation fun.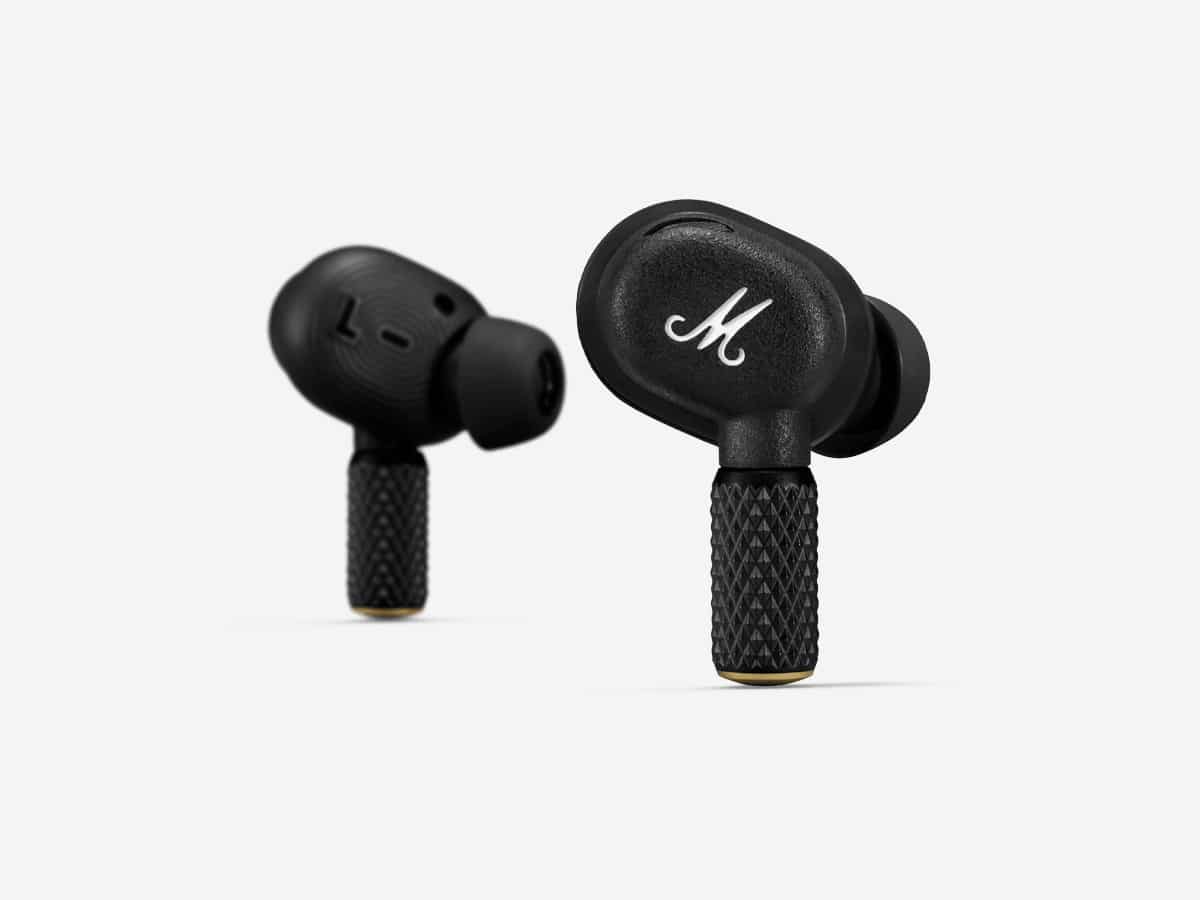 The MOTIF II doesn't just stop at excellent sound. It echoes the need for a sustainable future. With a keen eye on environmental conservation, its case and buds boast 70 per cent post-consumer recycled plastic sourced from discarded electronics, water bottles, and even automotive light covers.
But perhaps its pièce de résistance? The revamped battery life. Charge times have been slashed to just one and a half hours via USB. Plus, an app-activated fast charge offers around two hours of tunes from a 15-minute charge.
For USD$199.99 (AUD$ 309.31), the Marshall MOTIF II A.N.C. Earbuds are not just a purchase; they're an experience. Set to ship from September 12, they promise to do more than play music; Marshall makes you feel it, one note at a time.