'Acoustic Sweet Spot': Bose's Next-Gen QuietComfort Headphones Unveiled
The much-anticipated next generation of Bose's QuietComfort line has arrived, featuring two new headphones and a pair of earbuds: the QuietComfort Ultra Headphones, QuietComfort Ultra Earbuds, and the QuietComfort Headphones. These latest additions combine the best of what we love about the QuietComfort lineup with a fresh premium design and the debut of Bose Immersive Audio, a new spatial sound system that promises to take "audio performance to an entirely new level."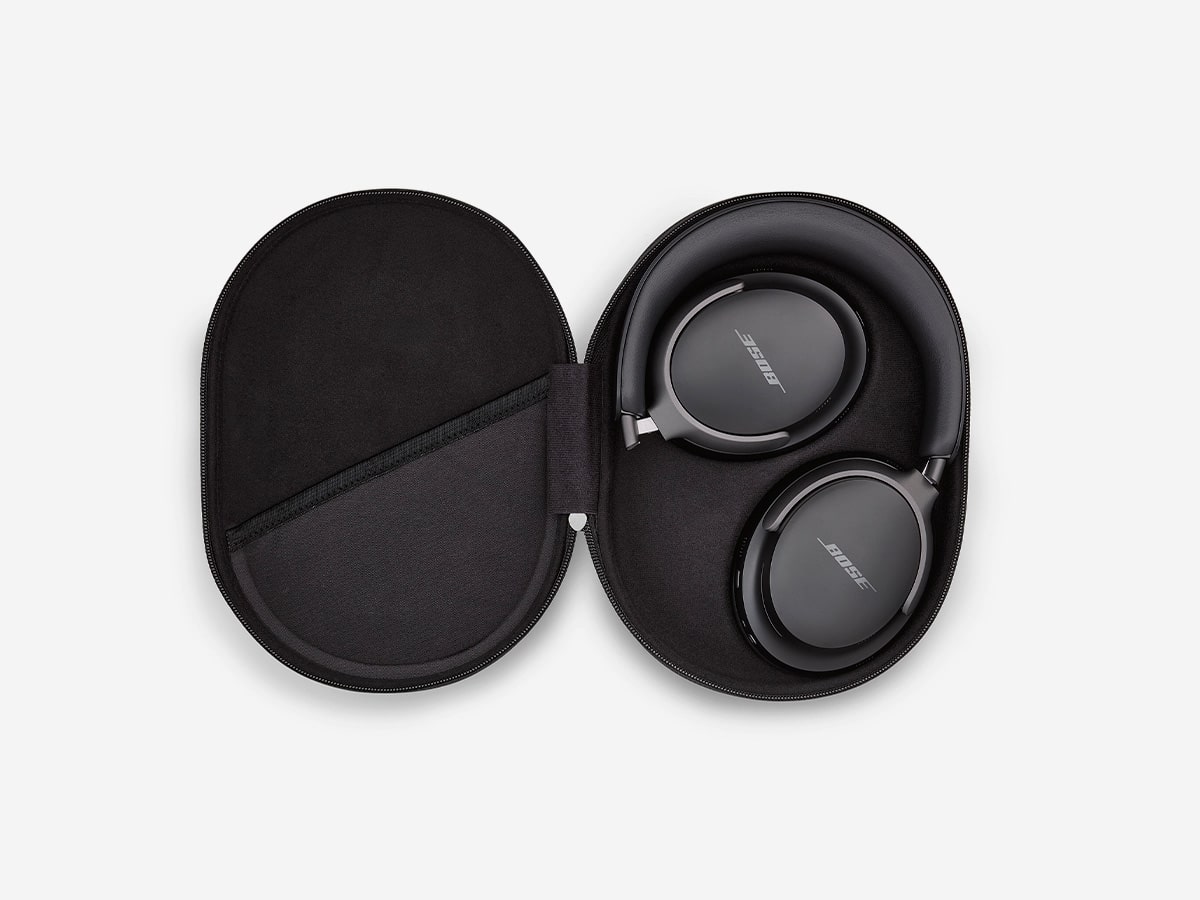 Bose QuietComfort Ultra Headphones
These new headphones are replacing some of Bose's current models. Leading the pack are the flagship over-ear headphones, the Bose QuietComfort Ultra, which takes the place of the 2019's Noise Cancelling Headphones 700s, the new QuietComfort Ultra Earbuds will replace last year's QuietComfort Earbuds II, and finally, the QuietComfort Headphones will replace the QuietComfort 45.
Immersive Audio
Bose is taking a significant step towards delivering an immersive audio experience with their new QuietComfort range and the Immersive Audio feature on the new QuietComfort Ultra headphones and earbuds is more than just some fancy special effects. What sets Bose apart is its innovative take on this listening format, one that doesn't need any special audio files.
Instead, it uses something called virtualisation, which makes it compatible with any streaming service and format. By utilising a combination of onboard components and advanced digital signal processing, these new headphones promises to place you in the "acoustic sweet spot" for an unparalleled listening experience.
RELATED: Bose Frames Review: Why Audio Sunglasses Make Absolute Sense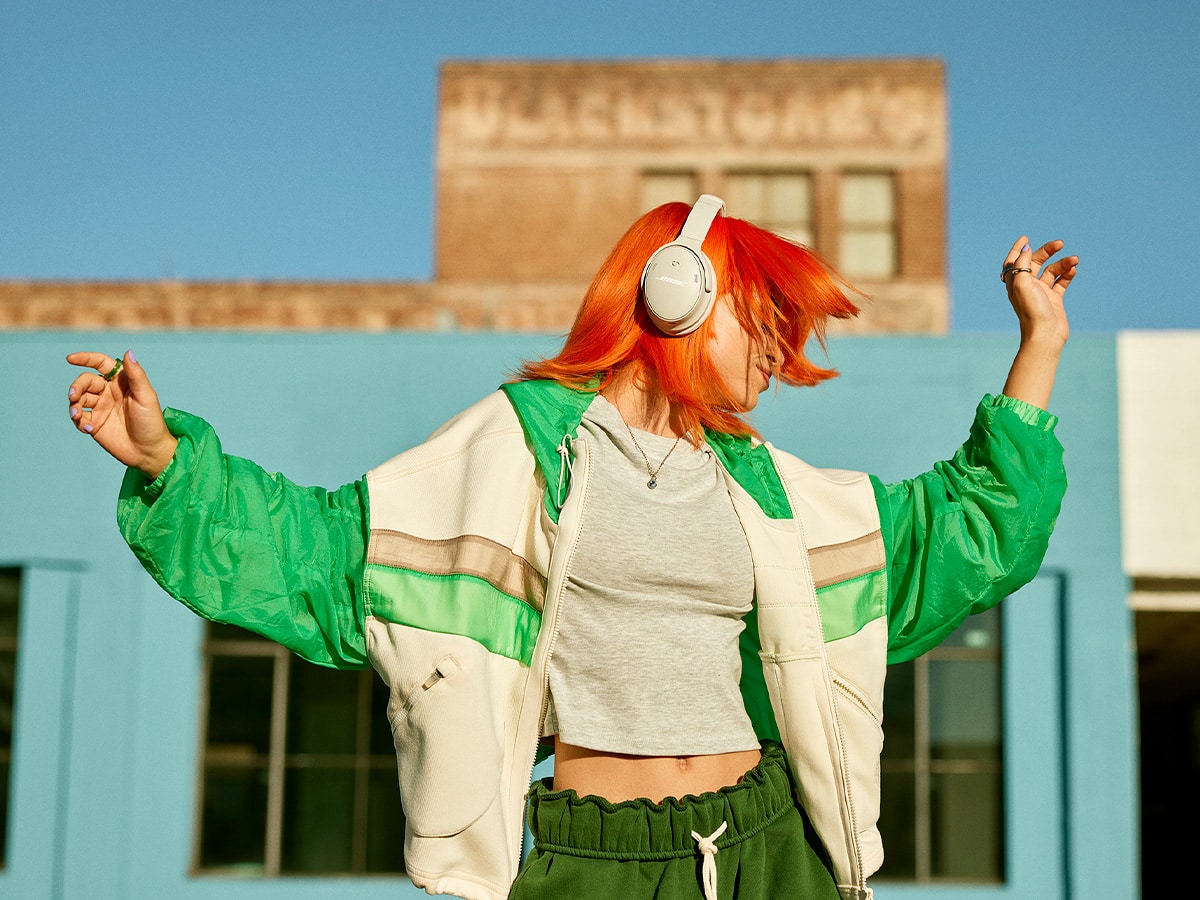 "Traditionally, when listening to recorded content through headphones, the soundstage is collapsed into your head between your ears. Bose Immersive Audio reveals its true depth, spatialising what you're hearing by virtually placing it in front of you. This effect is enabled by an onboard IMU and newly developed, proprietary Bose digital signal processing software in the QuietComfort Ultra Headphones and Earbuds," says Bose.
The Immersive Audio comes with two modes, namely, 'Still' and 'Motion', and is designed for when you're sitting or on the go. As the names suggest, 'Still' is ideal for stationary moments, "because the audio stays in place," while 'Motion' uses head tracking to make sure the sound stays right in front of you as you move around. However, you can always choose to turn off Immersive Audio entirely, if you prefer the regular audio.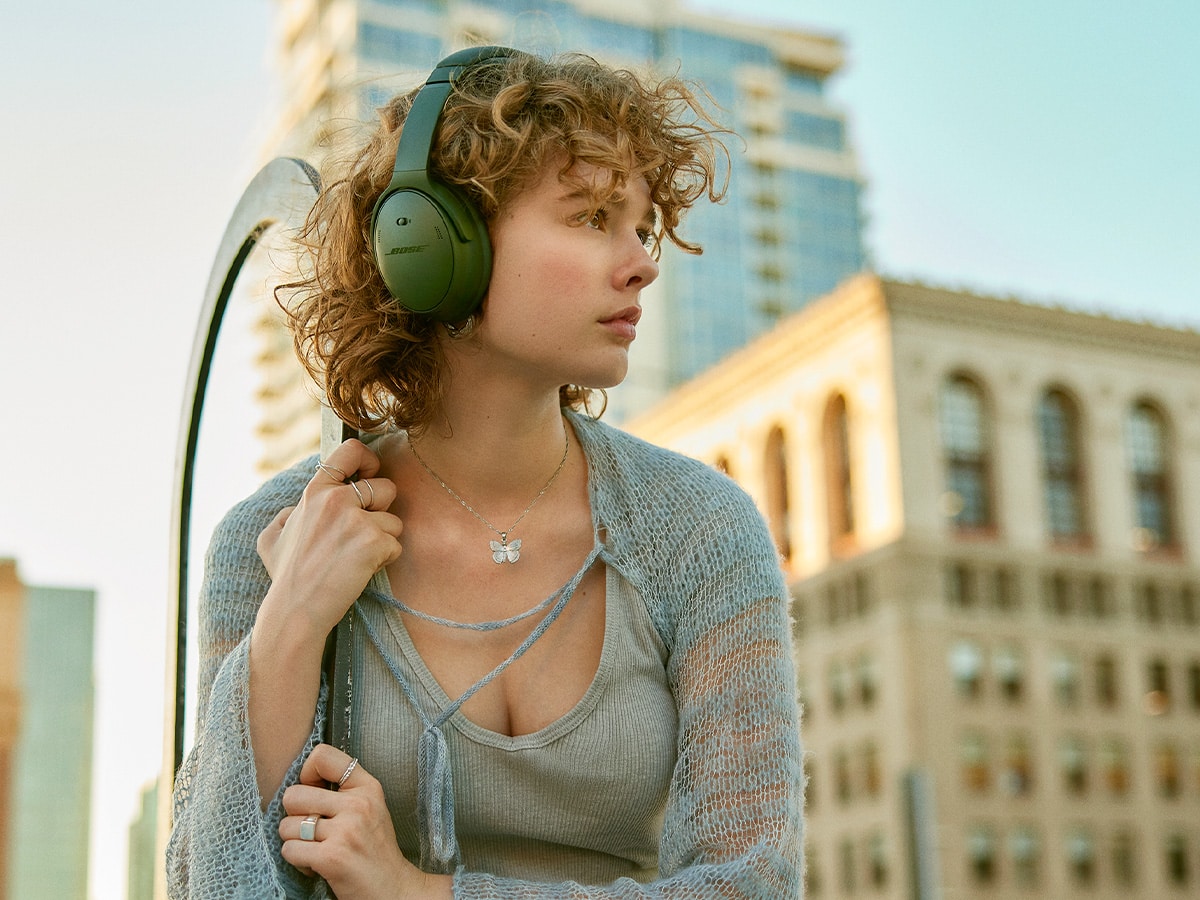 Design
The QuietComfort Ultra is Bose's latest flagship offering, featuring a sleeker and more comfortable design compared to the standard QuietComfort headphones. They offer "a powerful combination of Bose Immersive Audio, world-class noise cancellation, and CustomTune audio calibration for unmatched performance."
The standout feature this time around is Bose's Immersive Audio, which, when combined with CustomTune technology, takes spatial audio to a whole new level, creating a broader and more immersive soundstage. In addition, the headphones feature a brand new in-house chip, complete with Bose's proprietary digital signal processing software.
Connectivity
The headphones have received subtle design updates and now come equipped with convenient physical controls on the side. On the right-hand side, you'll find a capacitive touch strip, accompanied by power and pairing buttons. Meanwhile, the opposite side houses a USB-C charging port and a 2.5 mm headphone jack. But there's still no support for wired USB-C audio.
Battery Life
In terms of battery life, with the Bose Immersive Audio feature turned off, you can expect 24 hours on a single charge. However, with the feature turned on, the listening time drops to 18 hours. These also come with an IPX4 water-resistance rating and Bose has also made improvements in call quality with dynamic microphone mixing and adaptive filters. The new system works in real-time to prioritise the earbud with the least wind noise while selecting from various noise filters to optimise your voice quality.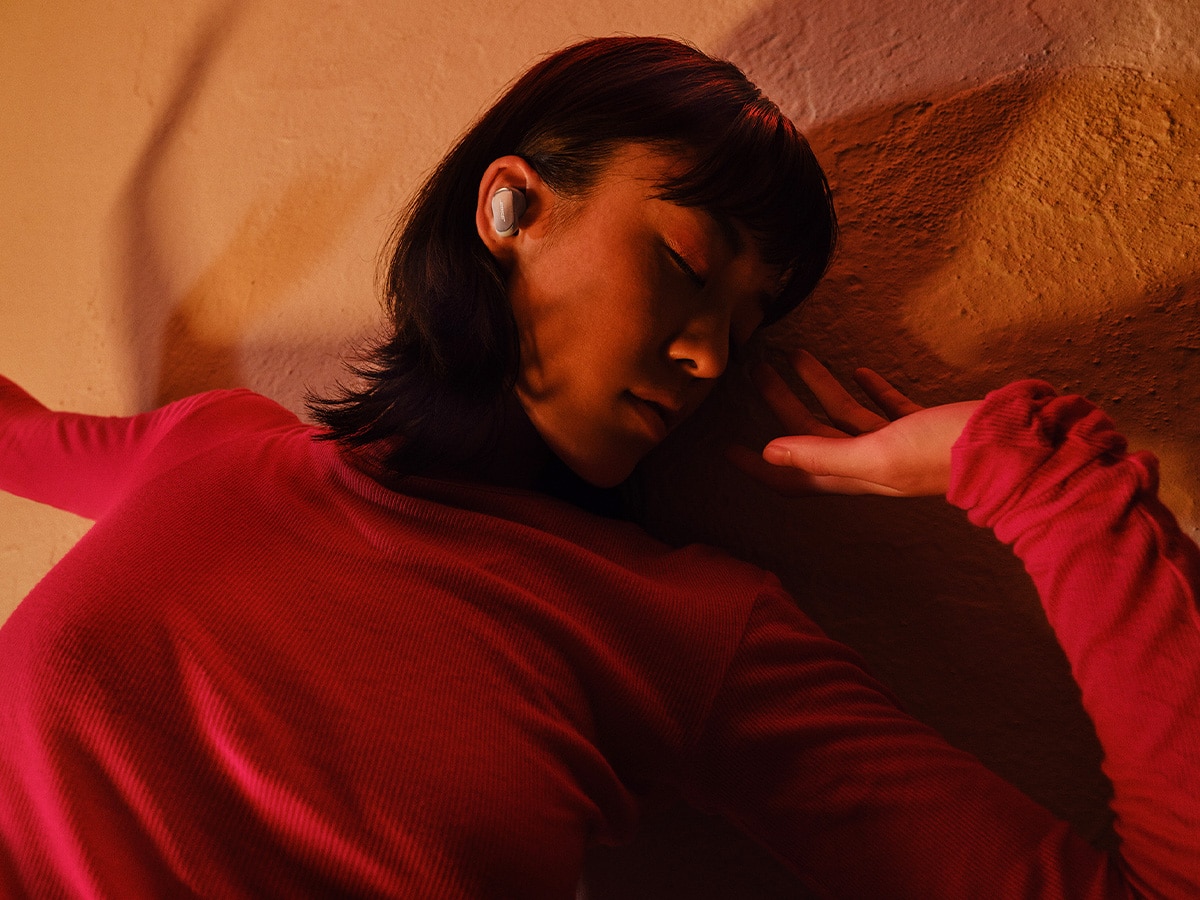 QuietComfort Ultra Earbuds
The second product in the lineup is the QuietComfort Ultra Earbuds, which build upon last year's QC Earbuds II with some subtle improvements. The design of the new Ultra earbuds has received a minor refresh, incorporating a touch of silver on the external touch panel.
Bose has also re-engineered the silicone stability band, now wrapping it around the underside of each earbud for improved comfort and stability. These new earbuds still "continue to offer world-class noise cancellation" while drastically improving voice call quality, ensuring clarity even in challenging conditions.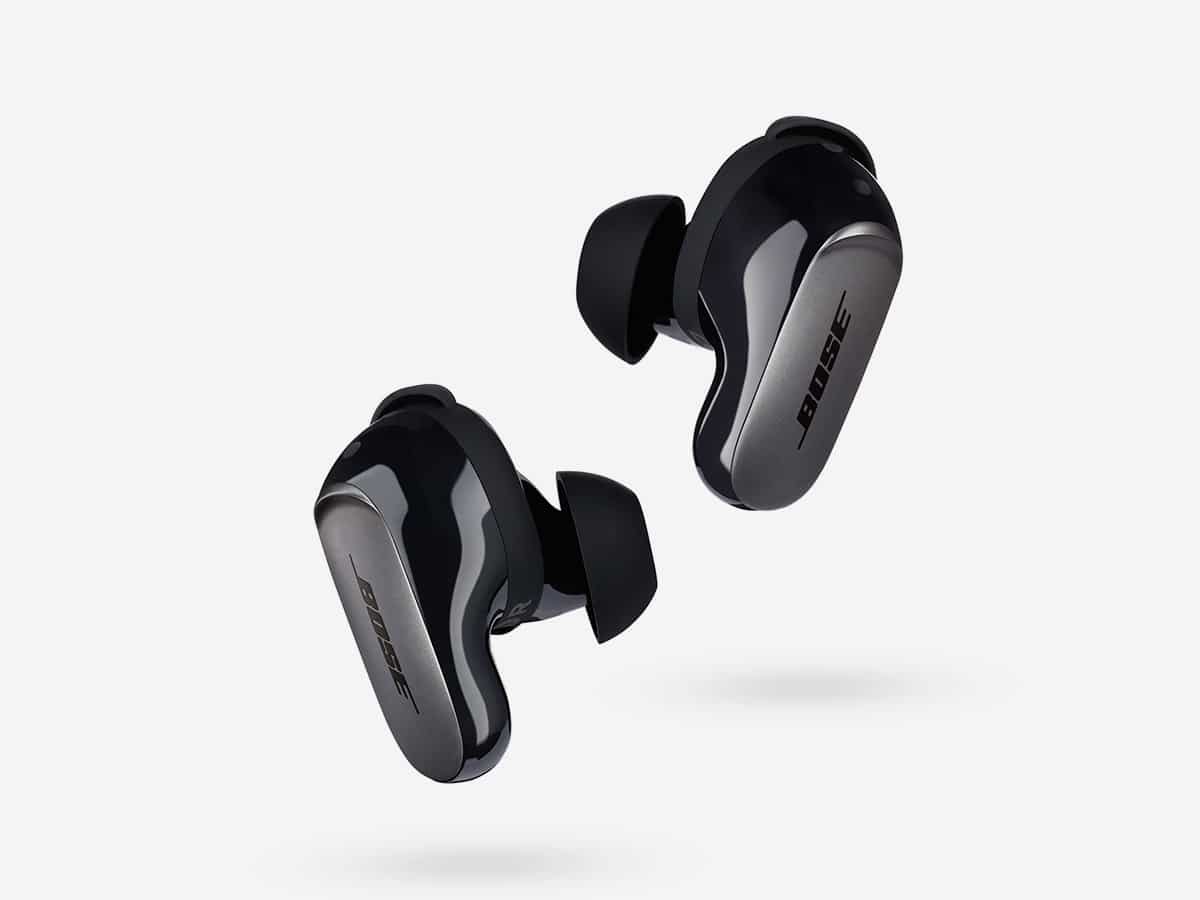 Sound Quality
The voice call quality on the new QC Ultra Earbuds has significantly improved, making your conversations clearer, especially for those on the other end, even in less-than-ideal conditions. Sound quality gets better too, thanks to Bose's support for Snapdragon Sound technology. If you have an Android device and a strong connection, you can enjoy higher-quality music streaming using the AptX Adaptive Bluetooth codec. Moreover, these earbuds feature an IPX4 rating and Bluetooth 5.3 for enhanced connectivity.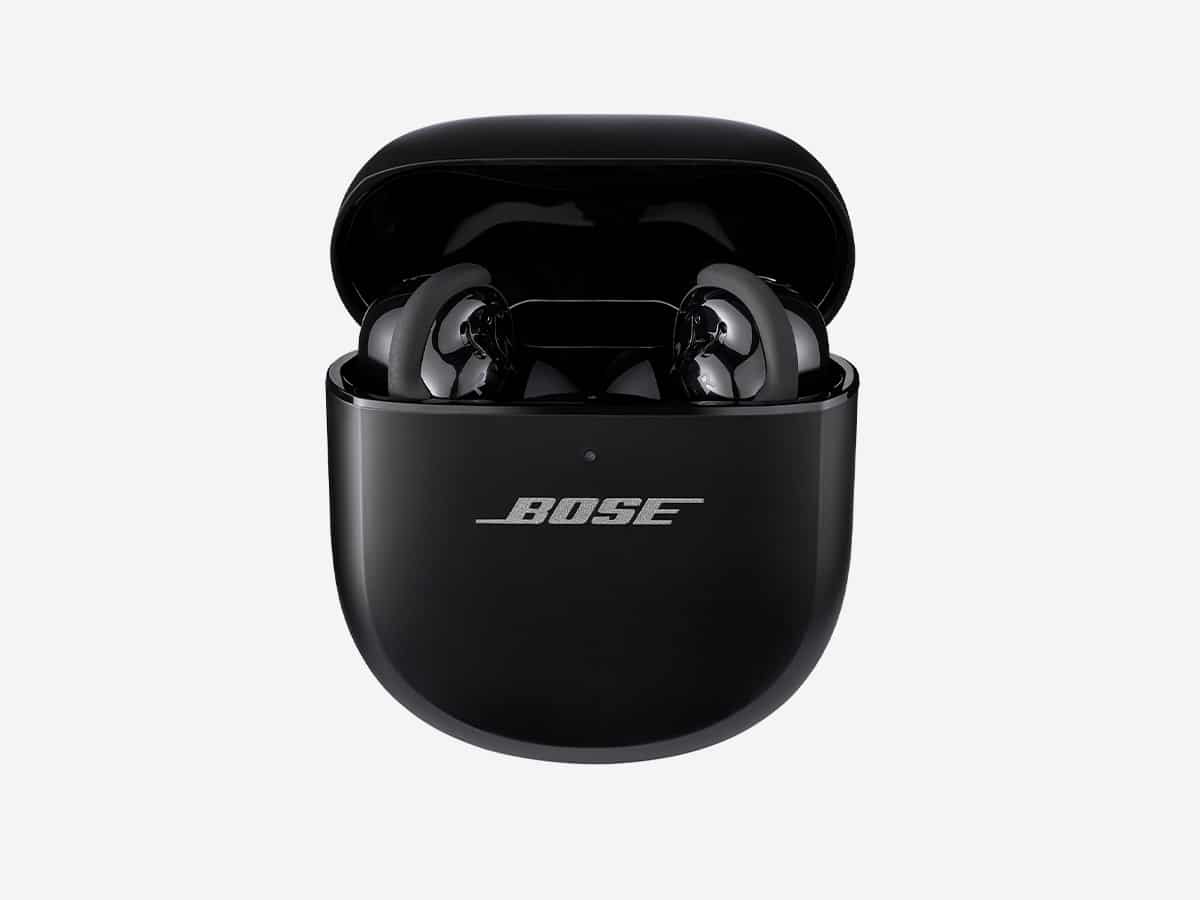 Battery Life
Battery life takes a bit of a hit when you're using the Immersive Audio on the QC Ultra Earbuds. With this feature enabled, you can expect around four hours of usage, but if you turn off spatial sound, you can squeeze out an additional two hours. These earbuds will be available in both black and white, and Bose is set to release a USD$49 wireless charging case that's also compatible with the QC Earbuds II. Finally, the third addition to the new lineup is the QuietComfort Headphones, which are basically the newer and updated version of the beloved QuietComfort 45s.
While they still retain the QC45s' design, they come packed with new software tricks to enhance the listening experience. These still pack Bose's top-notch noise cancellation and deliver powerful, high-fidelity audio but don't come with the shiny new Bose Immersive Audio tech. However, Bose now lets you fine-tune the noise cancellation levels instead of being stuck with just on or off.
You can even create your own custom modes. The QuietComfort Headphones are a beast when it comes to battery life, giving you a solid 24 hours on a single charge. They're also Bluetooth 5.1 enabled and can be connected to multiple devices at once.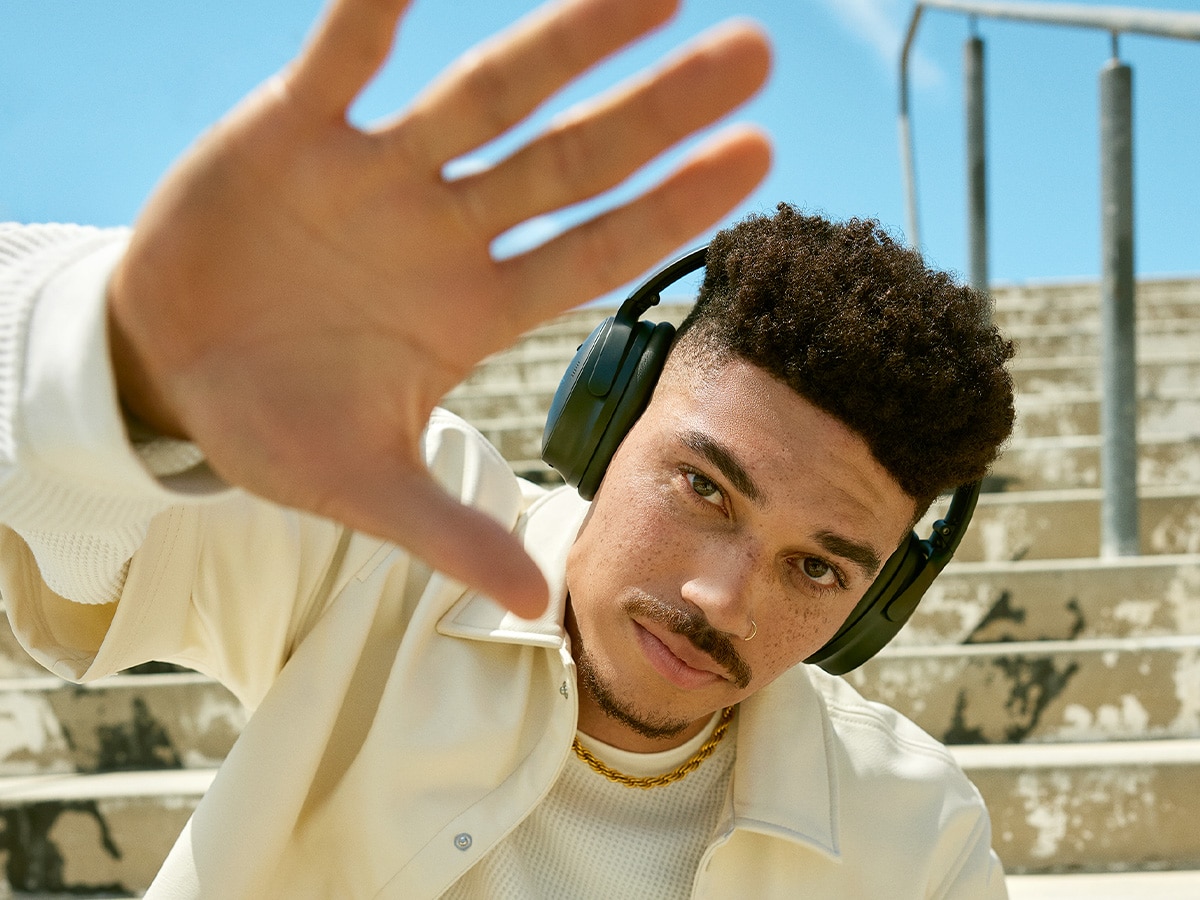 Bose QuietComfort Lineup Pricing & Availability
Bose's new QuietComfort line is now available for pre-order in Australia. The Bose QuietComfort Ultra Headphones and earbuds are priced at AUD$649 and AUD$449, respectively and come either in Black or White Smoke colour options. In addition, the Bose QuietComfort is priced at AUD$549.95 and will be available in 'Cypress' Green, alongside the black and white options.