Caviar Makes a Luxury AirPod Pro Dipped in Gold
Russian luxury brand Caviar is following up the release of their golden $70,000 iPhone 11 Pro with the AirPods Gold Edition. These ear buds will match perfectly with your gold iPhone and will set you back $67,540.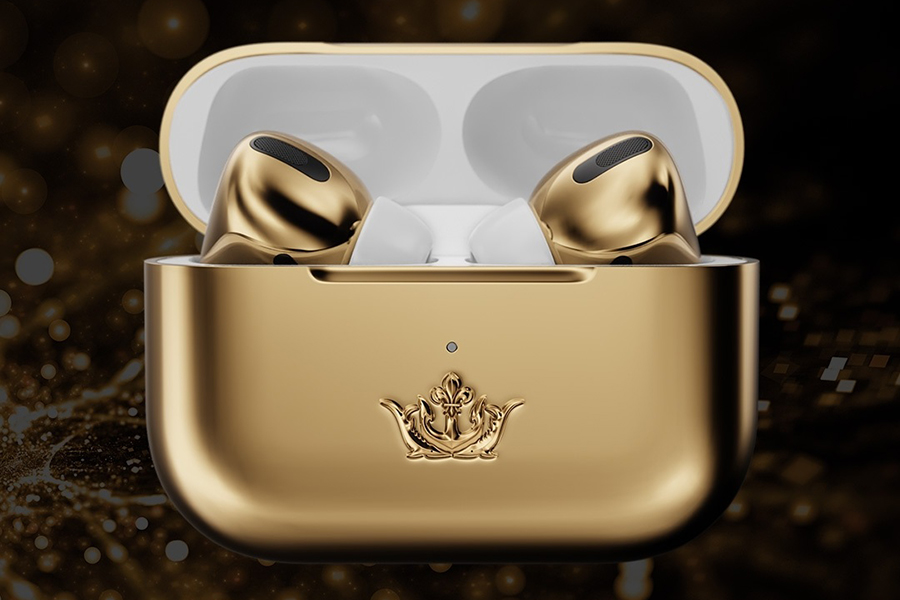 The AirPods and the wireless charging case are both dipped in "750-content gold." The outside of the charging case sports Caviar's signature logo. The brand describes the ear buds as "the endless luxury of the jewelry art in a grandiose duet with high technologies: the bright novelty Apple Airpods Pro in the hands of Caviar masters was transformed into a sparkling gold bar." The gold versions do have a bit more weight than the standard versions, but it's probably a safe bet that the owner is willing to put up with that. Only one set of the AirPods Pro Gold Edition will be done, so if you want to match that gold iPhone, you'll have to move quickly.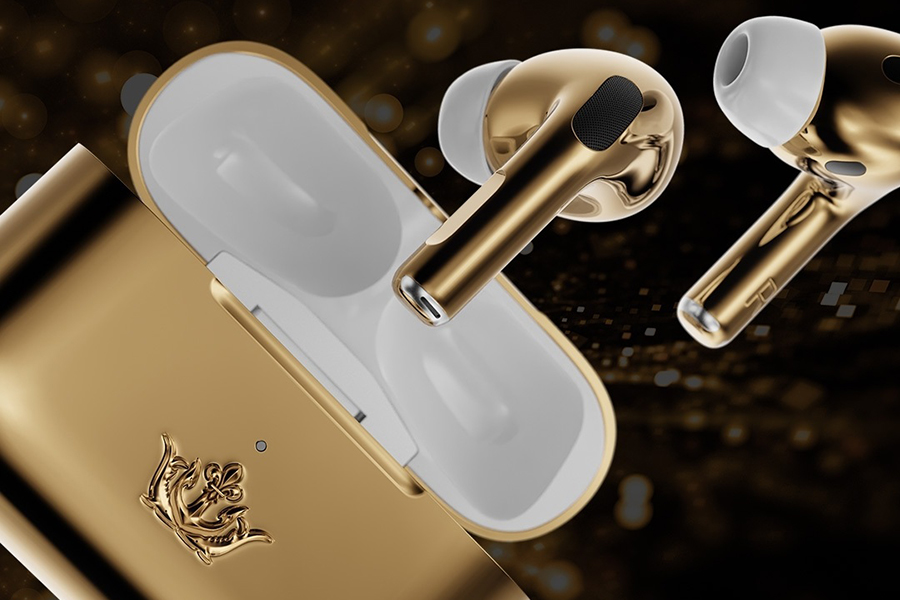 As to why the AirPods were done in gold, Caviar representatives offered the following statement: "Even more often, we notice that wealthy people strive to underline their status with luxurious accessories. Limitedness, precious materials, jewelry elements receive special popularity. The concept of the gold body was born like lightning because to stand out from the large community of the lovers of technics with an Apple logo, one really needs to try hard. We're sure that the gold edition of AirPods Pro will find its owner and will delight not only with tis quality sound but also with an extraordinary, limited luxury."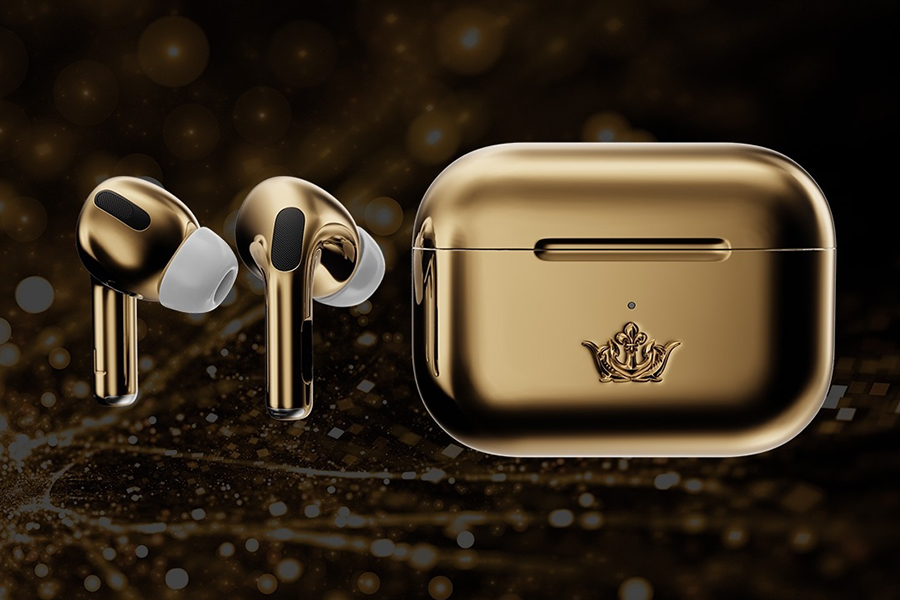 If that's a bit out of your price range, you might consider the brand's leather clad AirPods. The leather versions come with names like "GRACE," "GRANDEUR," and "CONFIDENCE." You can pick up these AirPods at the much more reasonable price of between $1,310 and $1,540.