The Sony LSPX-A1 4K Ultra Short Throw Projector is a Stylish Secret in Your Living Room
Unless you're in on the secret, you'd never know that the Sony LSPX-A1 4K Ultra Short Throw Projector was actually a projector. The unit measures 49-1/2 x 22-1/8 x 18-5/8 inches and has an artificial marble top with an aluminum frame and a wood shelf. Looking at it, you would think it's just a nice looking wall table. But the secret is that it's an entertainment center.
You can place the projector right next to the wall and it will project an 85-inch screen; pull it back 9.6 inches from the wall and the screen increases to 120 inches. Not interested in having it as a piece of furniture? No problem, you can mount it to the ceiling or use it for rear projection.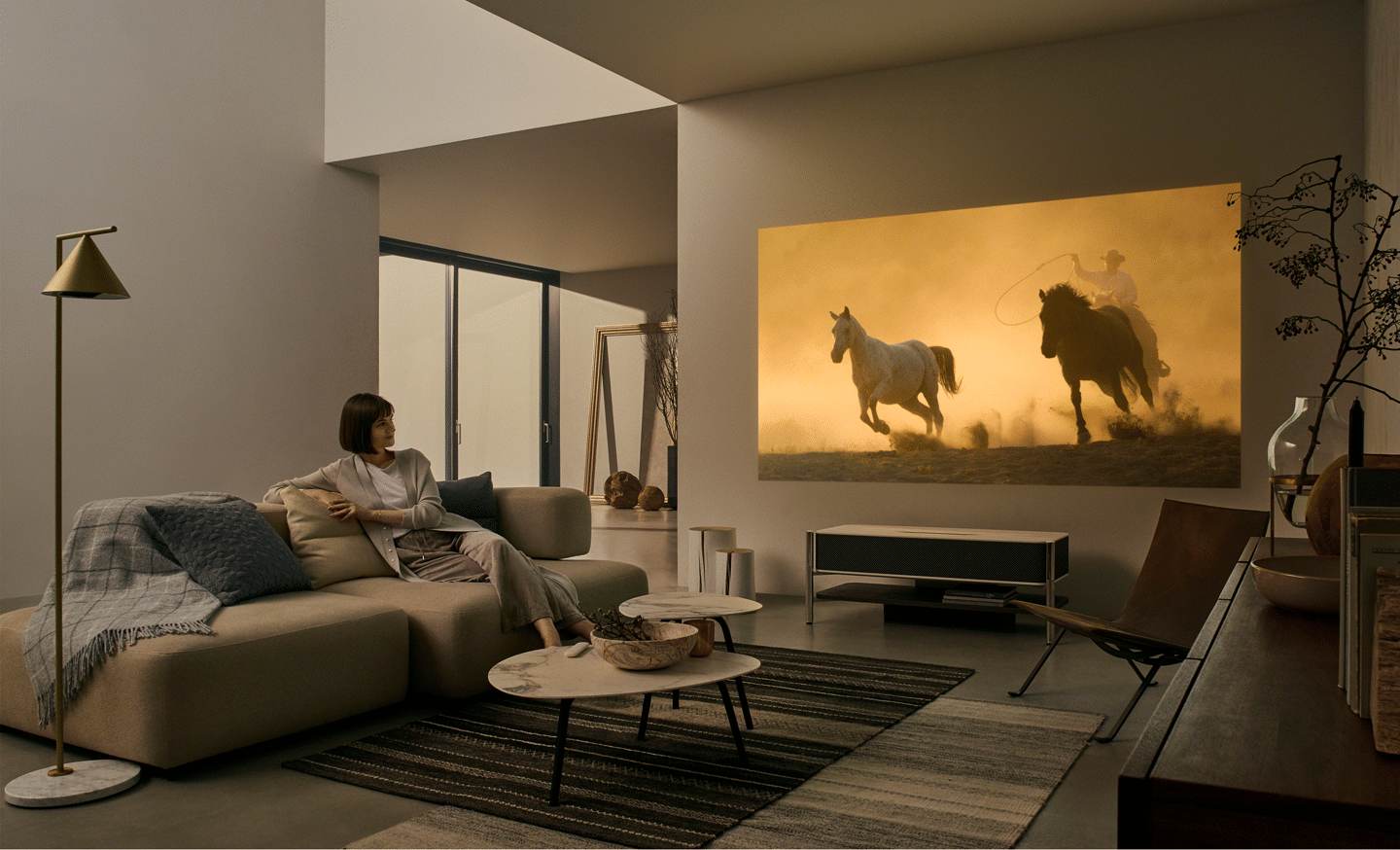 The image quality is no slouch. The projector offers native 4k (8.8 million pixels for 4096 x 2160 resolution). The projector uses an efficient Z-Phosphor laser light to give the projector 2500 lumens—plenty bright for any room. Images refresh in a response rate of 2.5 milliseconds for clear images that aren't blurry. The projector also features TRILUMINOS, which can reproduce more tones and textures than other projectors.
Sound isn't an issue either. The projector has organic glass tube tweeters that resonate across 360 degrees. There's also a subwoofer for that deep bass you need.
This projector fits incognito into any space. An elegant design effectively camouflages it's true purpose, and its looks dress up your style.
Have you subscribed to Man of Many? You can also follow us on Facebook, Twitter, and Instagram.