15 Best Websites for Tasteful Nudes
So it's 2019, we're all officially adults now. Well, maybe not everybody, but whatever, we can all agree that when it comes to looking at the fairer sex, all men can do a lot better than gawking at the usual nudie sites and skin flicks that make up most of the internet. And I don't literally mean MOST of the internet, but a pretty fair whack of it. Rudimentary research says that four percent of the interwebs is pornographic material, but well over ten percent of searches on major search engines are for naughty pics and flicks. When you think about how big the WWW is, even a fraction of a percentage point is massive, so porn is still a HUGE dot.com business however you look at it. It's one of the biggest entertainment businesses not only on the internet, but on earth. But all of this begs the question, where can a man go to find tasteful nudes these days?
You might also like:
100 Best Watches Under $1,000
40 Best Minimalist Watches for Men
Our 18 Favourite Aussie Girls of Instagram
The problem with porn is that it's conceited, false, and often puerile. Like it or not, there come's a time in a man's life, no matter what his colour, creed or sexuality, where he must appreciate the female figure for all its beauty and glory without the need for diminishing reality, false scenarios or one-sided, ersatz storylines 'Um, yeah, I'm here to clean your pool?' C'mon son…
The celebration of fantastic girls goes far deeper than a dodgy hotel room and we're here to take the moral high ground and show you how. This is the definitive collection of our 15 favourite high quality nude websites that eschew tack and tawdry crassness in favour of tasteful snaps of beautiful women who deserve a day in the sun to show us what their mamma gave them without compromising artistic merit and class. It's a conglomeration of the most stylish nudes from around the internet.
Presenting Man of Many's 15 best websites for tasteful nudes. Please, gents (and ladies), enjoy.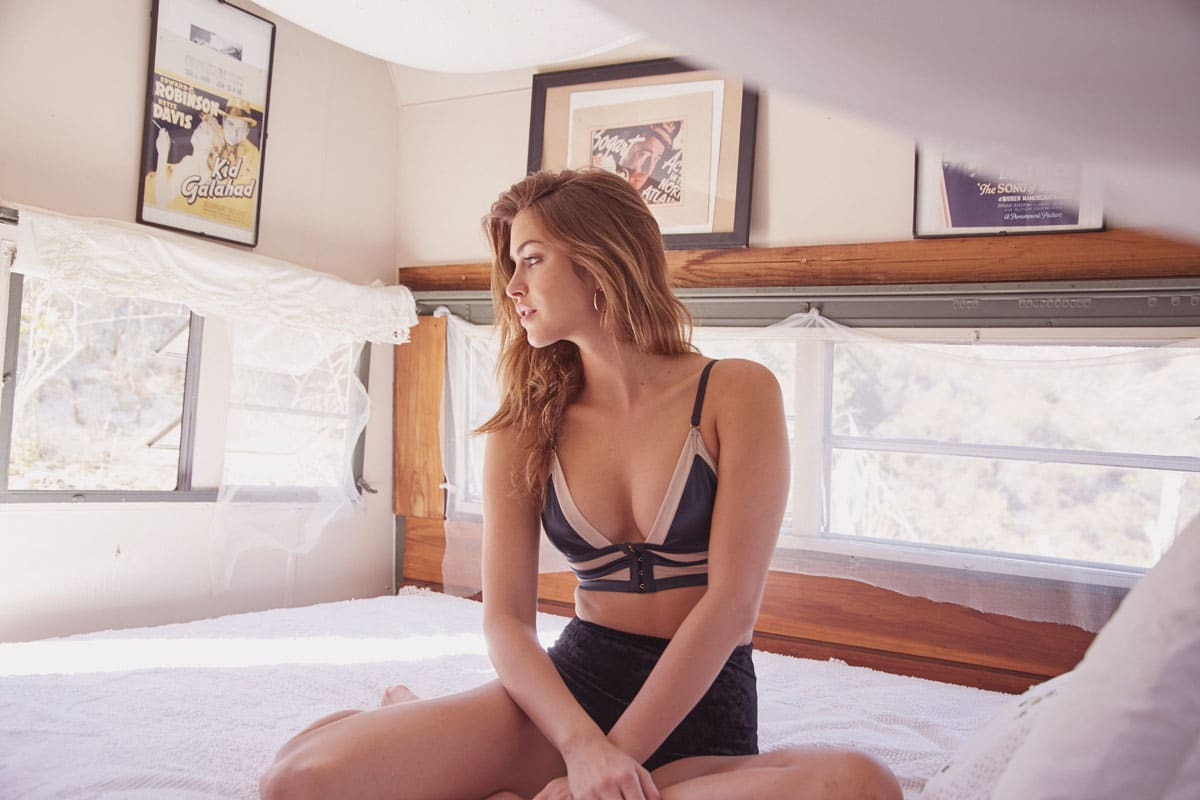 1. C-heads Magazine
It's a little bit artsy meets a little bit quirky with a sprinkling of flesh. C-heads is the modern sensitive thinking man's place to ogle at classy nude photos of the fairer sex; for the kind of guy who looks at a girl and says to himself 'I'd take her for a lentil burger and WhatsApp her the very next day'. It's not all skin pics and the models' interviews are actually pretty well pitched. No really, I only read it for the articles. Seriously! I do!
Founder: Christine Guggenberger
Year Founded: 2006
Country: Austria/Berlin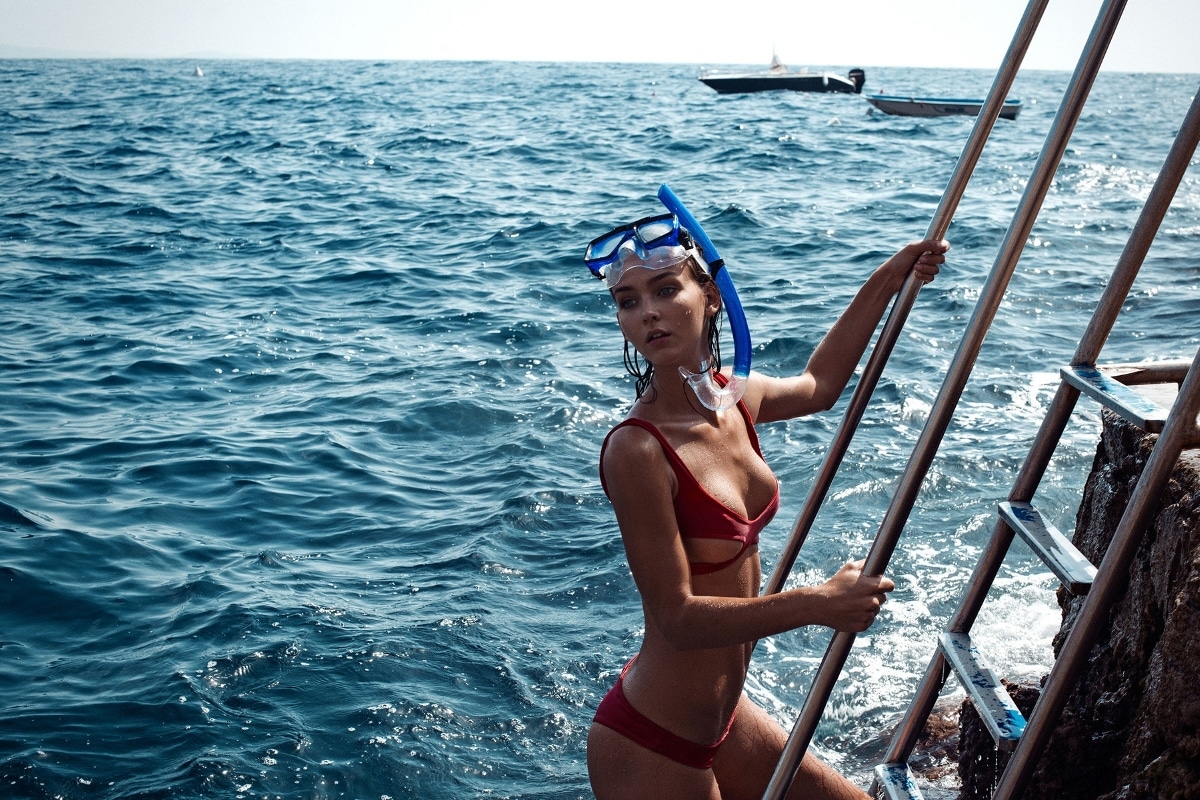 2. Treats! Magazine
The name says it all really, doesn't it. Treats does what it promises to do on the label; classy, artistic, stylish nude photoshoots of some of the most beautiful women around. The shoots are well put together and some of the interviews aren't that bad either, if you can peel your eyes away from the photos and concentrate on reading for a few minutes, but I doubt that. Best not leave this one open on the desktop, it's probably one of the least SFW on our list. It's a good site under the category of where to find the best nudes, but best kept from your co-workers or boss.
Founder: Steve Shaw
Year Founded: 2011
Country: USA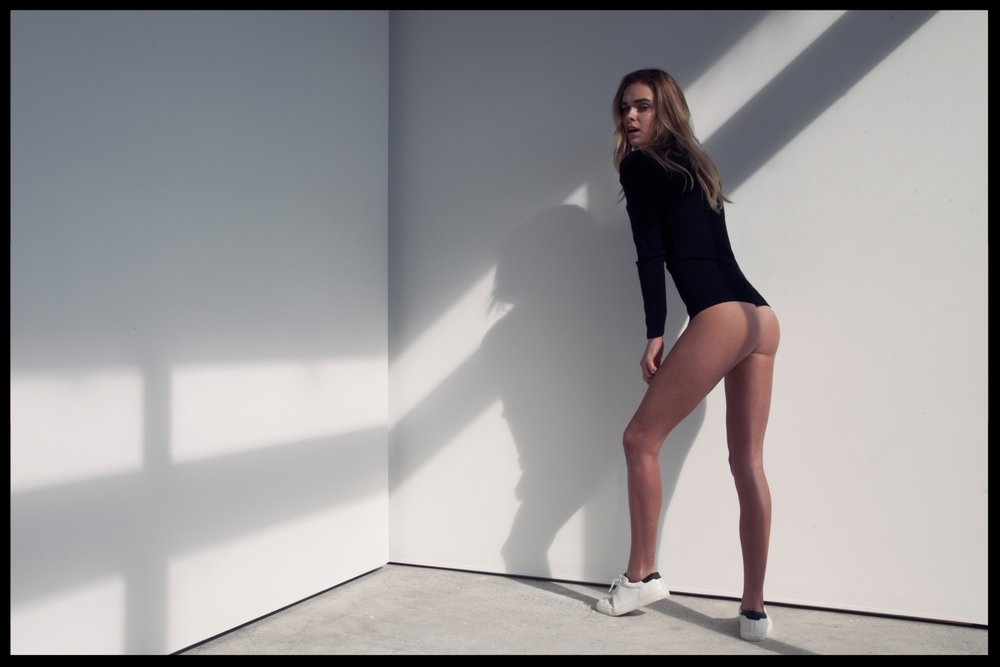 3. Backyard Opera
Not just hot pics of girls with their kit off posing salaciously, BYO has a raft of other cool shit to read about as well as fun interviews and lots of interesting model shoots. That said, some of those model shoots are sexy AF and will give you enough to drool over without having to worry about anybody finding this site in your browser history.
Year Founded: 2013
Country: Australia
Phone: +61 481 311 045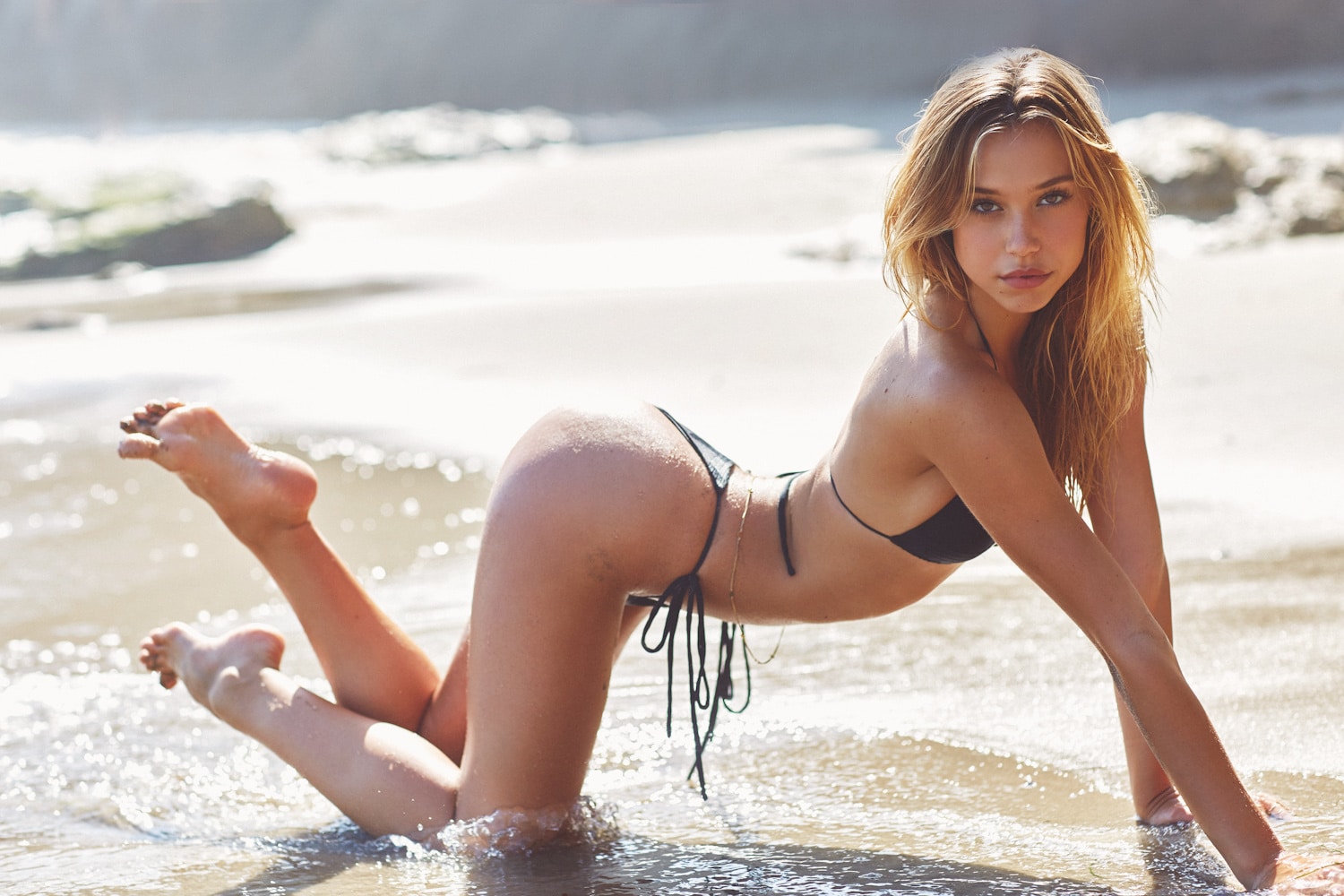 4. It's Now Cool
Hot chicks, beaches bikinis. It's a winning formula that in our eyes has always been cool. Some of the best outdoor photography on the web, different beaches and an array of different models – there's something for everyone to enjoy here. There's also a selection of well-written, on-point articles for you to briefly consider perusing before clicking back to the shots of scantily clad girls frolicking in the sand. It's the intersection of tasteful nude women and poignant content.
Founder: Josie Clough
Year Founded: 2012
Country: Australia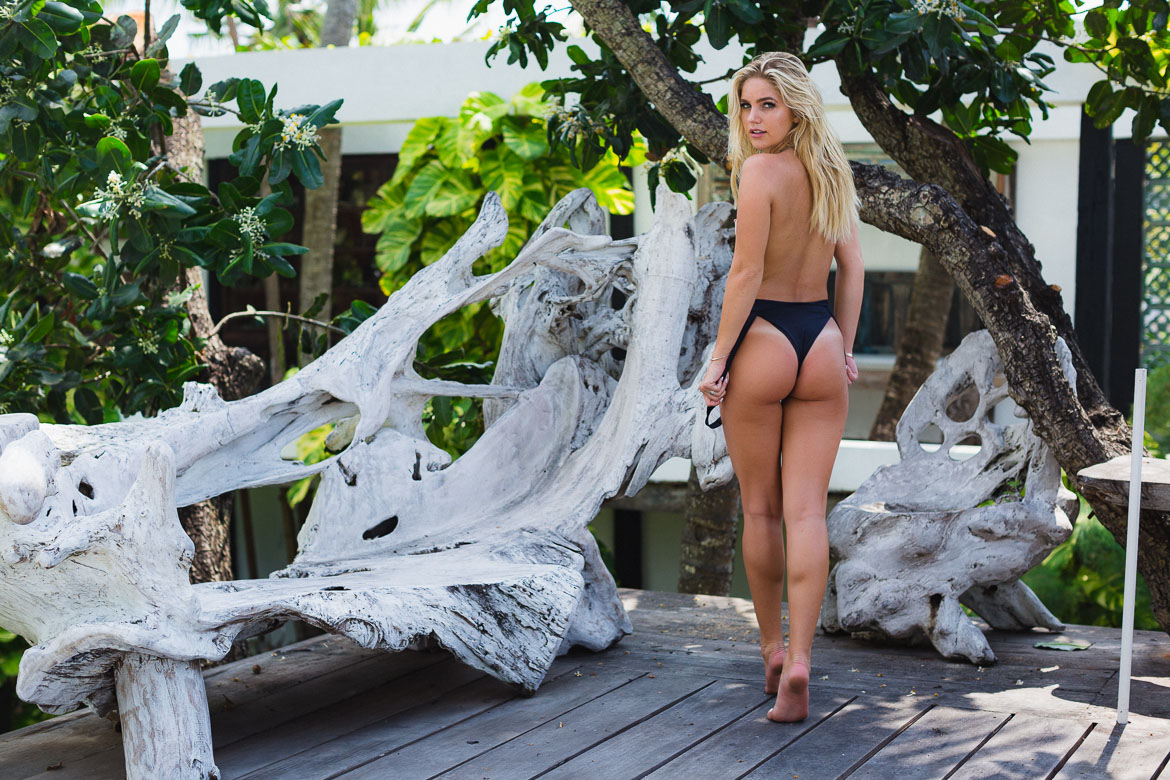 5. Life Without Andy
Already a favourite in the Man of Many office, LWA is a Sydney-based site dedicated to top-qual photography with a few snippets of interview / article goodness along the way.  It's not your typical nude women site. The shoots are well conceived and feature some of the cutest girls on the web, in fun and left-of-centre settings. It's out-there enough that you can call it art and probably get away with having it in your bookmarks toolbar.
Founder: Mitch Tomlinson and Mitch Ross
Year Founded: 2013
Country: Australia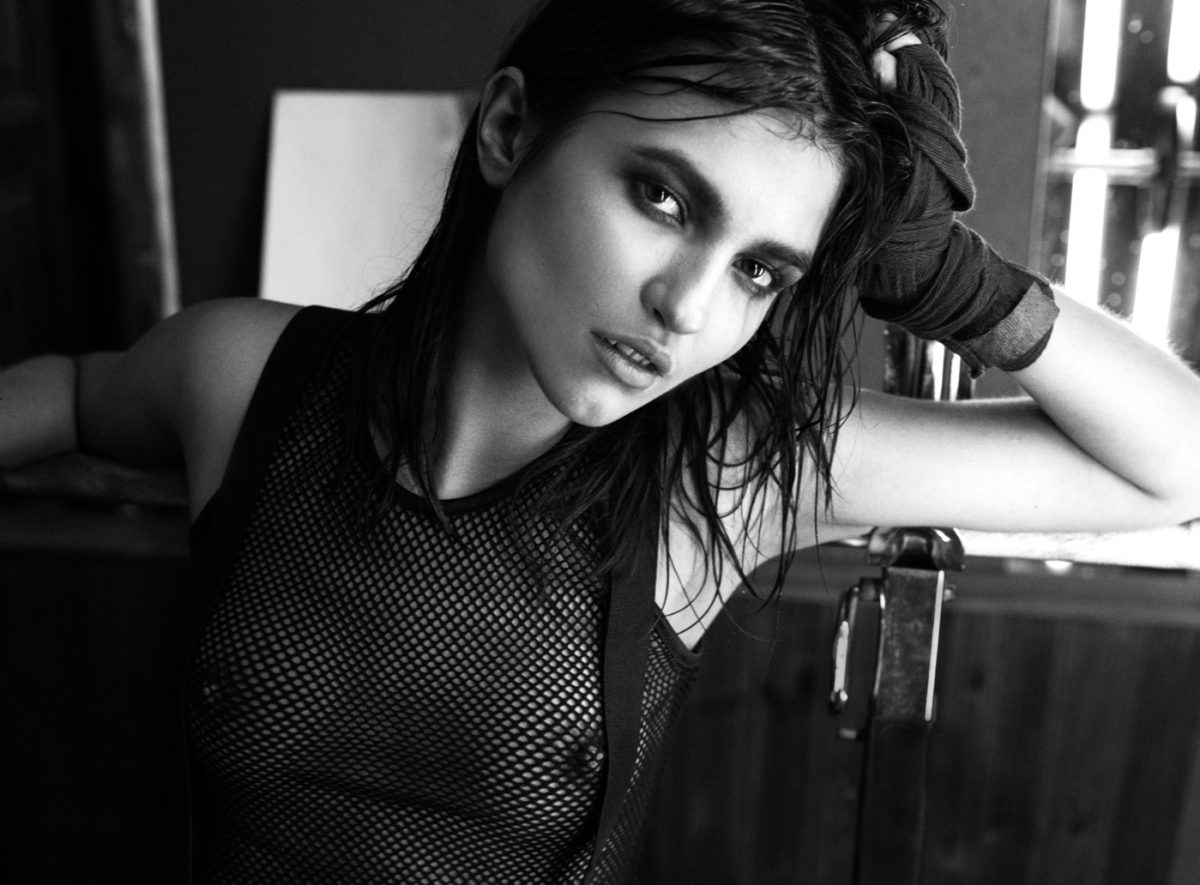 6. Sticks and Stones Mothership
This one turns things up to 11 on the risqué-o-meter, and we're totally fine with that. Seriously sexy high-quality nude photoshoots that still hold their own as being artistic, without leaving too much to the imagination. It's great that people are making, ahem, 'art' of this nature and not becoming tacky in the process. Still, clear your history and burn your monitor before the missus catches you and you're forced to explain how much you've been getting into the nuances of artistic photography lately.
Founder: Ainsley Hutchence
Year Founded: 2011
Country: Australia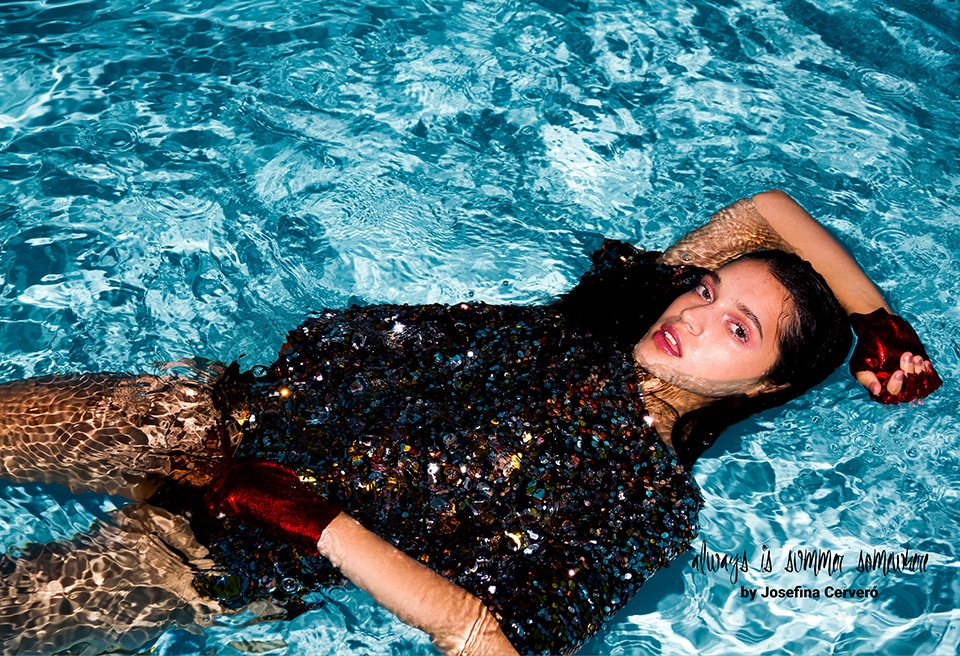 7. Cake
Another one that teeters between showing flesh and keeping it PG, but that's not such a bad thing. Cute girls with lots of scope and the shoots have a flair for colour and playfulness. The site also showcases some cool streetwear and kooky style and there are some great, tasteful shots that don't even have girls in them (I know right?!) that stand up on their own merit.
Year Founded: 2010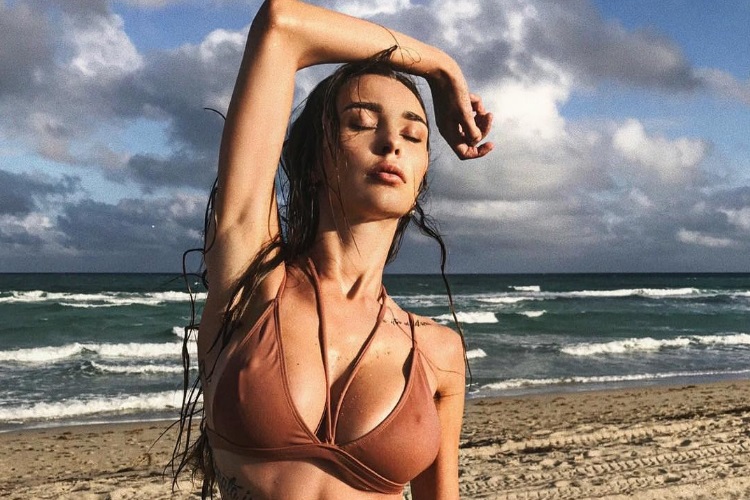 8. Arsenic
If you're going to follow just one Instagram account to get all google-eyed over then it's going to be Arsenic. Huge range of babes updated daily (or even more), all the best shots and there's something for everyone. Also a great way to stay on top (heh) of all the latest Insta-models who launch their careers through social media, one side-boob shot at a time. If you thought the best search engine for classy nudes was Google, you may want to try searching on Instagram.
Founder: Amanda Micallef & Billy Hawkins
Year Founded: 2014
Country: USA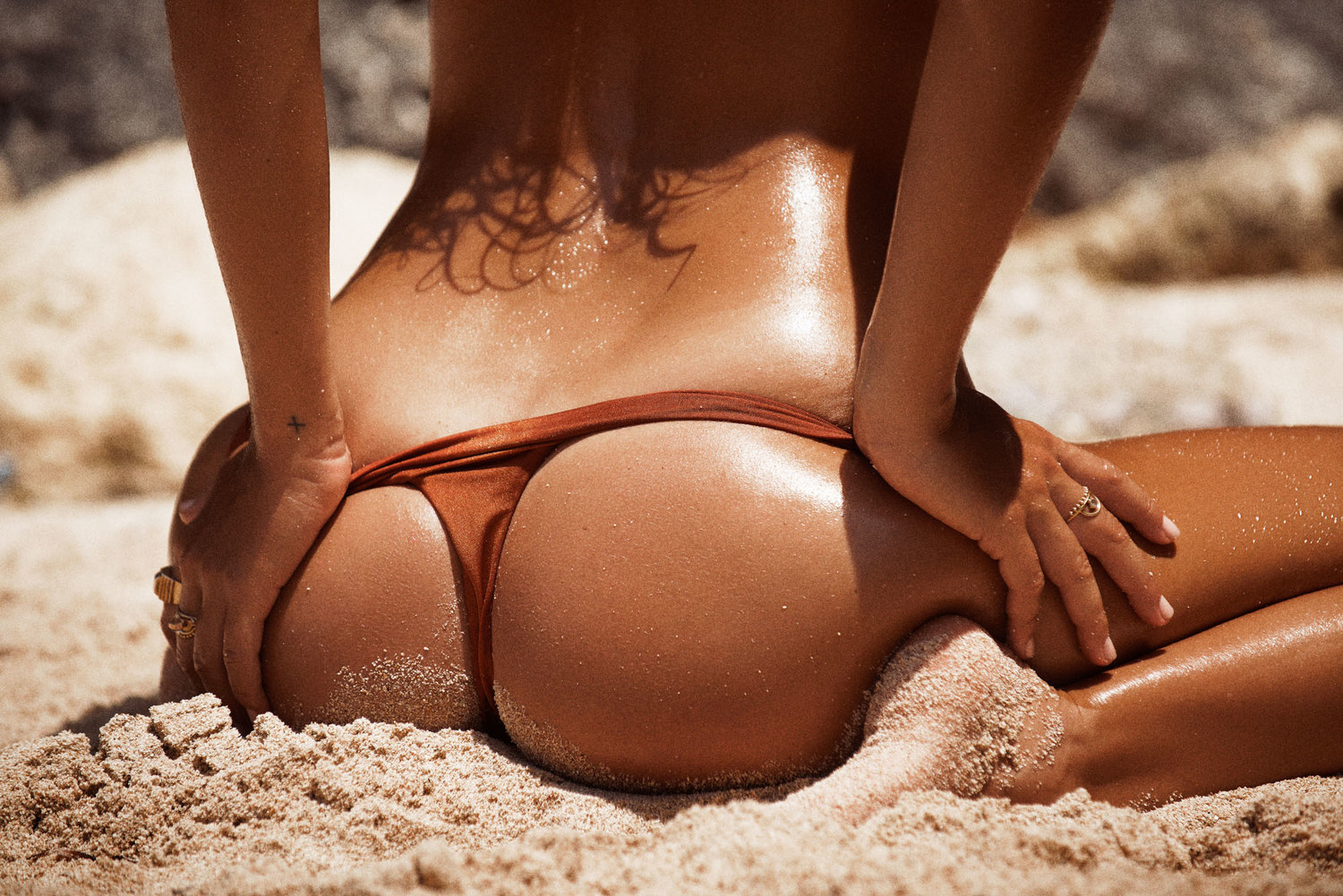 9. RektMag
Beauty, style, grace, class and tits. From the girl next door to high-street lingerie (removal), this site is tasteful nudes done right. The quality of the photos is phenomenal and the settings span from outdoors by the beach to the pokiest of NY-style lofts, all without losing focus on the capturing of well-planned and stylised shots of beautiful women. For interesting nude pics, stylistically, RektMag will keep you scintillated and entertained.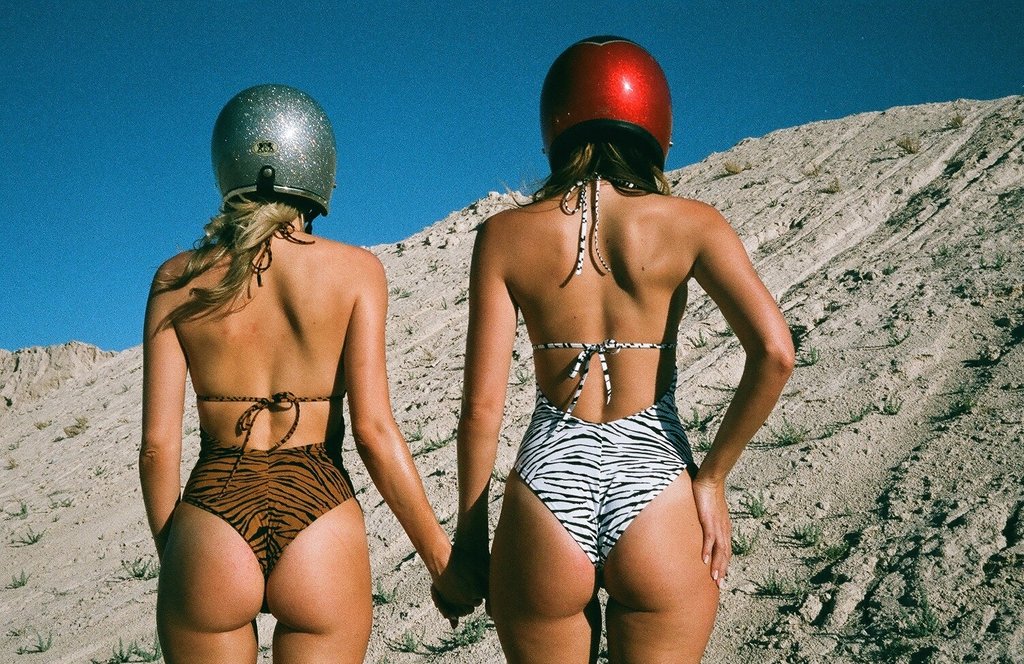 10. Filthy Mouth
Filthy Mouth proves that sexy doesn't necessarily have to be naked (though it does help). Themed photoshoots of attractive women in various suggestive poses? Tick. Oh you wanted another tick? Seriously? What more do you want man? This is the site for when you've had enough of boobs and tacky soft-core borderline porn shit and feel like having some fun. Heaven knows these models are having loads of it.
Founder: Brooke Mitchell-Olimpieri
Year Founded: 2008
Country: USA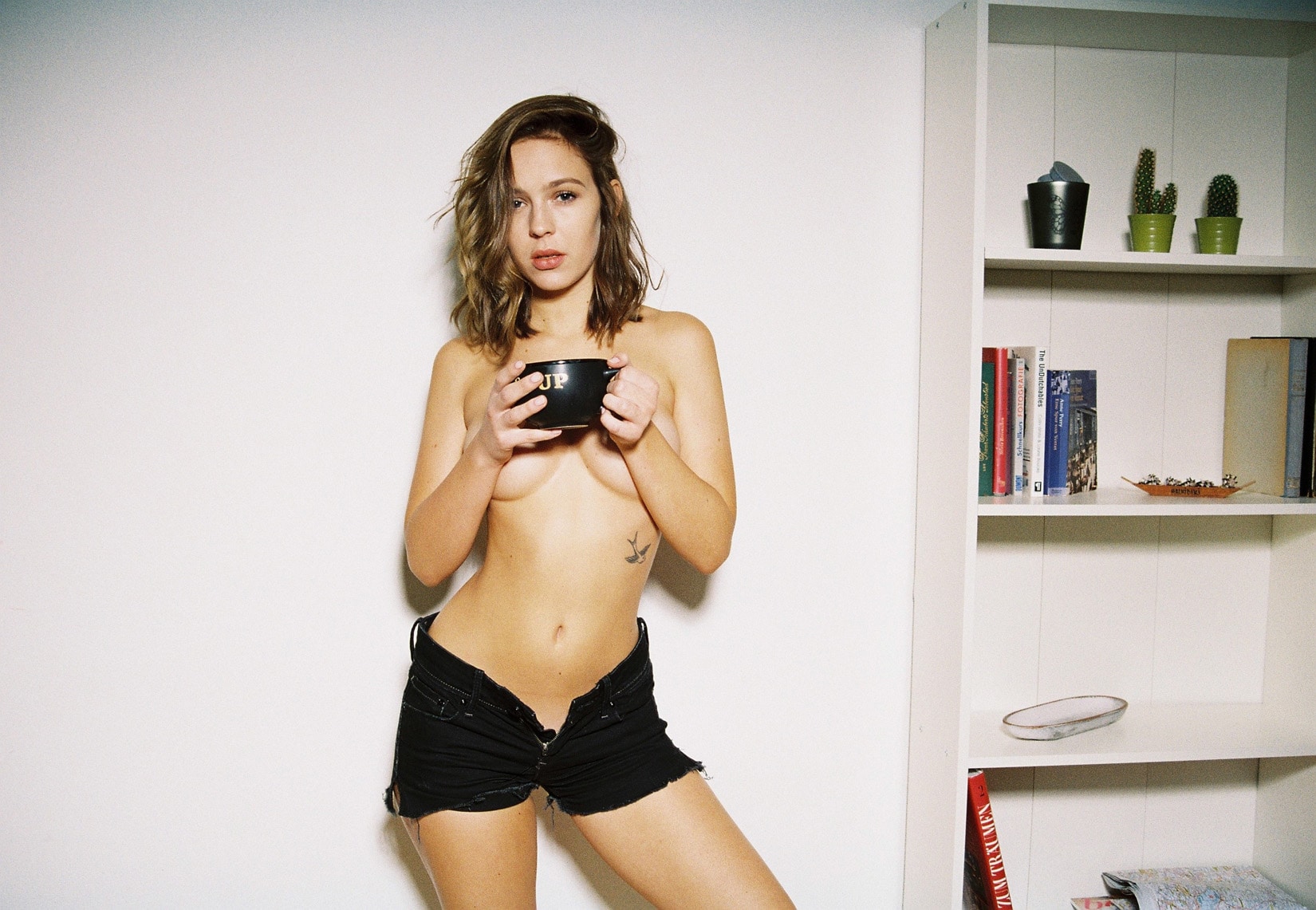 11. Hangover Magazine
In a similar vein as Sticks and Stones and Treats!, Hangover Magazine probably won't come up if you've got safe browser mode enabled, and we wouldn't have it any other way. Scores of beautiful women in clever, subversive shoots that almost mock the institution of traditional nude photography and play with new ideas. These are great nudes that are 100% tasteful. There's also a bunch of sick tunes on the site to keep your ears as sated as your eyes. De-bloody-lish.
Founder: Edu Gómez
Year Founded: 2015
Country: Spain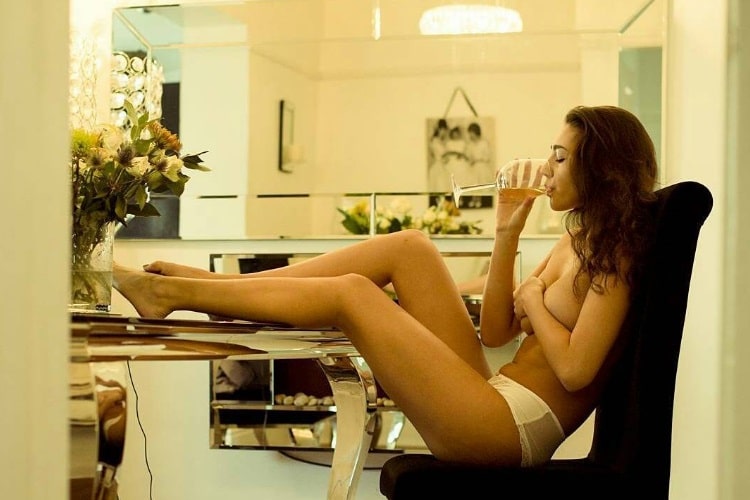 12. Implied
Implied is more than just a magazine, it's an online community devoted to the advancement of beautiful, artistic female photography and the 'implied' nudity that goes with it. Their trendy nude shots are from all over the world and are well curated, and their mission is pretty clear: this is not porn, it's art. Definitely worth checking out if you are interested in what work actually gets put into these sorts of photoshoots and stories, and the people behind it all.
Country: USA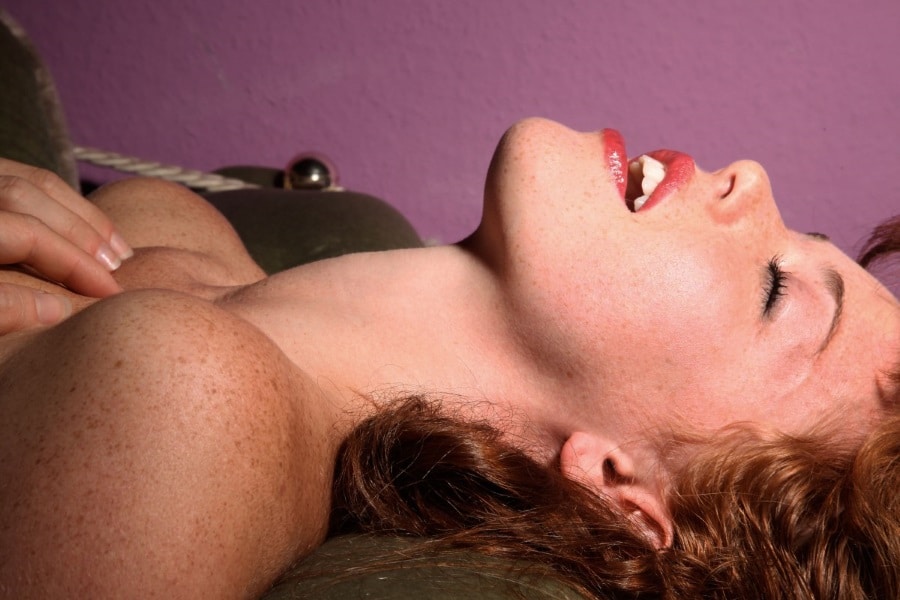 13. Nakid Online
With loads of fresh artistic shoots from an array of talented photographers and stunning models, Nakid Online pushes boundaries and features some of the best stylish nudes on the web. Pulling high quality content from a variety of sources keeps things interesting and NSFW warnings are used (quite liberally, we might add) in the headlines so you browse with some degree of peace-of-mind that whoever's sitting behind you won't cop an eyeful, though we'd keep it out of the office.
Founder: Dustin Hollywood
Year Founded: 2014
Country: USA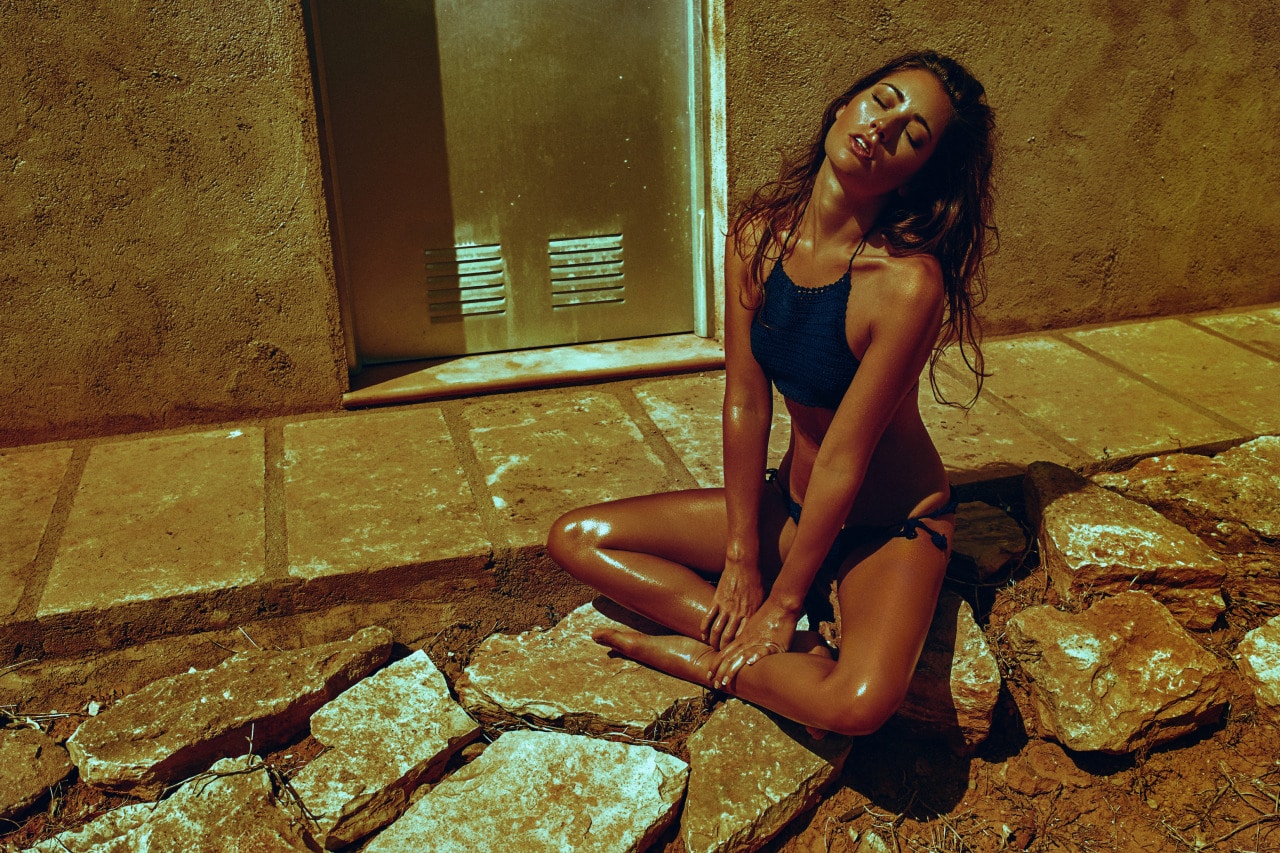 14. We Are The People
Probably the sexiest Tumblr account on the web, We Are The People is a collection of photos, mostly nude, some not, that'll have you quitting your day job and becoming a professional photographer before you can say '35 millimetre lens'. Stunning, naturally alluring women in relaxed, comfortable surroundings makes for the best, most tasteful photography going around and this is one site that have managed to nail it. Tumblr is another social media-type website where you will find several high-quality nude options.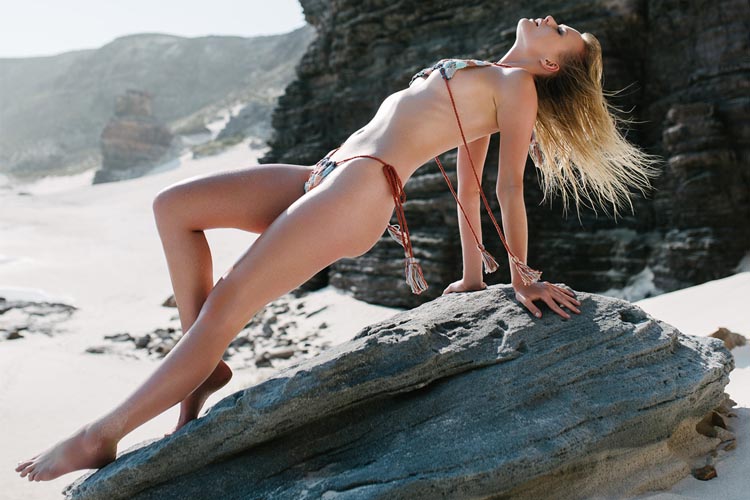 15. Yume
Pronounced 'yuh-MEH', 'Yume' is the Japanese word for 'dream', and frankly, we don't think it could be any more appropriate a handle for this website of Earthly delights. Started a few years back by two Geelong guys who wanted to celebrate the artistic side of photography, as well as giving up-and-coming models and photographers a platform for their work, it's now grown into one of our favourite websites where you can find tasteful nude snaps, as well as a quality bi-annual print publication which is ad-free, for your browsing pleasure.
Year Founded: 2010
Country: Australia
Have you subscribed to Man of Many? You can also follow us on Facebook, Twitter, and Instagram.
You might also like:
50 Best Watches Under $500
25 Best Desks for the Home Office
21 Best Watch Blogs
General FAQ
What is the meaning of tasteful nude?
As it pertains to adult females, tasteful nude photography implies nude or semi-nude pictures with aesthetic or artistic qualities. Often featuring high-end clothing and lavish backdrops, these photos present both the female form and the adjoining locale as works of art.
Where can I find tasteful nude photography?
Some of the best websites for tasteful nude photography of adult females are as follows: C-heads, Treats!, Life Without Andy, Cake, Arsenic, RektMag, Implied, and others. Most of these publications also feature top-notch articles.
What is the best site for tasteful nude photography?
The absolute best site for tasteful nude photography is subject to opinion. Some of our personal favourites are LIfe with Andy, Arsenic, Nakid Online, Yume, and others.