We won't tell anyone if you're looking to score a few toys this Christmas. Even we can admit the child in us is still screaming to spend time in the toy aisle at the department store. Whether it's LEGO, puzzles, figurines, or even an electric scooter, finding the right toy, this Christmas is not always easy. Luckily we have rounded up all the best gift ideas for the kids and you.
You'll also like:
2020 Christmas Gift Guide – The Gamer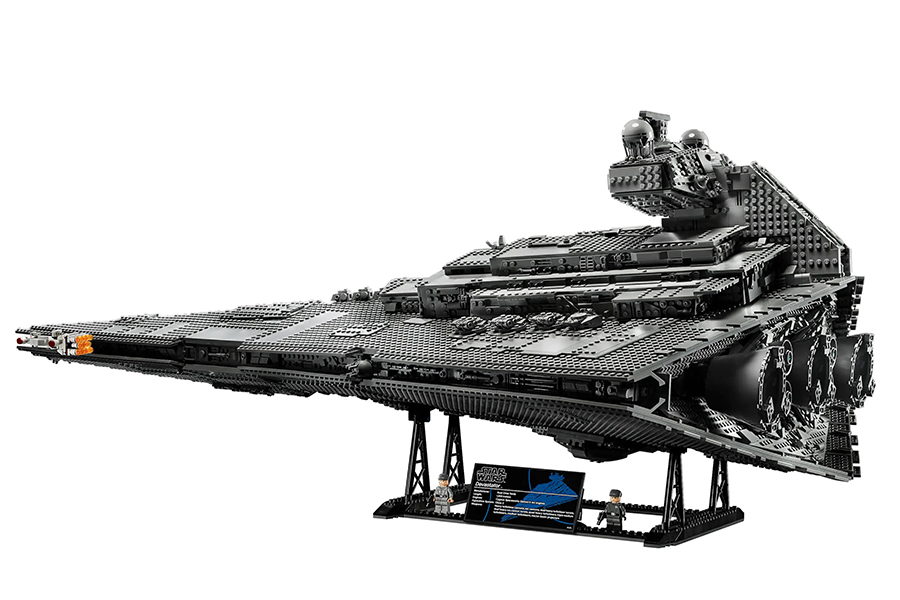 LEGO Imperial Star Destroyer
In Partnership with the LEGO Group
Not precisely kid-friendly, since it's for ages 16+, this massive 4784 piece LEGO® Star Wars™ set is intergalactic! So massive, when on display, it measures over 44cm high, 110cm long, and 66cm wide. Including Imperial Officer and Imperial Crewmember Minifigures for operating the swiveling guns, the Devastator Imperial Star Destroyer model also features a tilting radar dish, massive engine exhausts, and intricate surface details.
There's even an attachable, buildable scale version Tantive IV starship for added Star Wars: A New Hope authenticity. Chuck on the soundtrack and get building with this iconic centrepiece for your LEGO sets collection. Get the Ultimate Collector Series LEGO® Star Wars™ Imperial Star Destroyer™. Do it!  – AU$1099.99 / US$699.99
Buy it here (AU) Buy it here (US)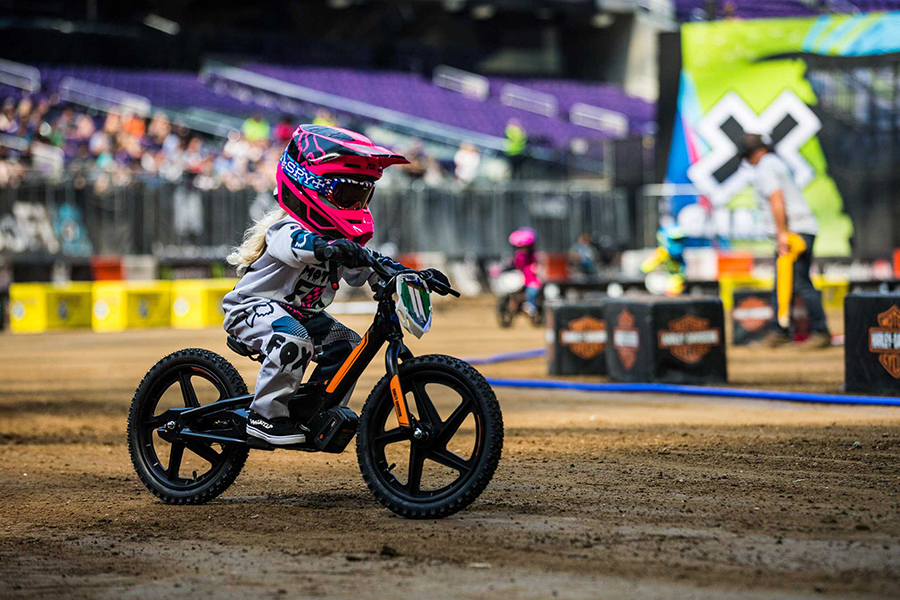 Harley Davidson IRONe16 Electric Balance Bike
It's an electric bike for the kids, and Harley Davidson makes it. What more could you want? Offering a larger platform for practising two-wheeled skills, the Harley Davidson IRONe16 Electric Balance Bike is ideal for kids aged 4 to 7-years-old. With speeds ranging from 5 to 11mph, and a battery capacity of 30-60 minutes of riding time, give your kid the ultimate riding experience with this bad boy  – US$699
Buy it here (AU) Buy it here (US)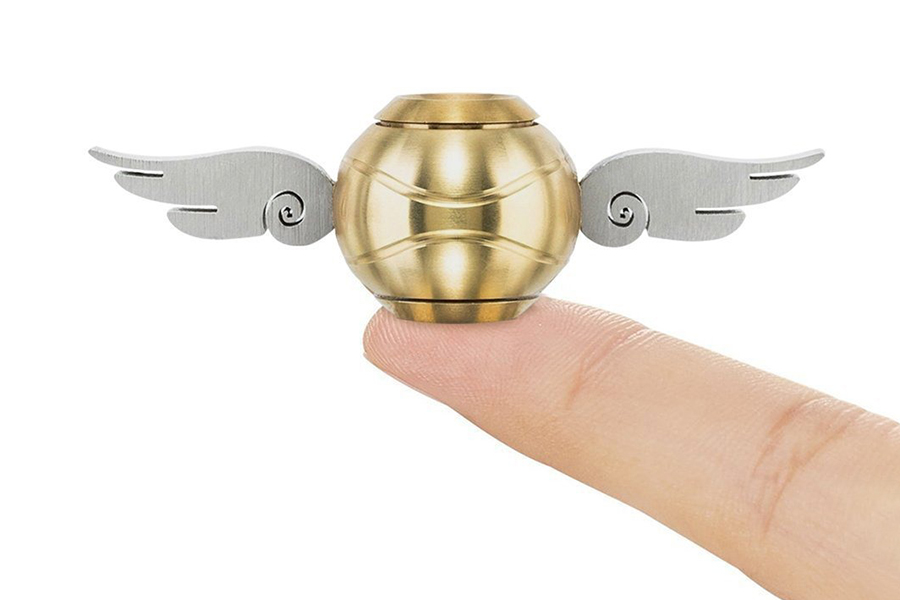 Golden Snitch Fidget Spinner
Fidget spinners are still here, and they're not going anywhere anytime soon. If you've been thinking of getting one, or know someone totally obsessed with everything Harry Potter, then the Golden Snitch Fidget Spinner is the ultimate fan toy – AU$23.59 / US$11.89
Buy it here (AU) Buy it here (US)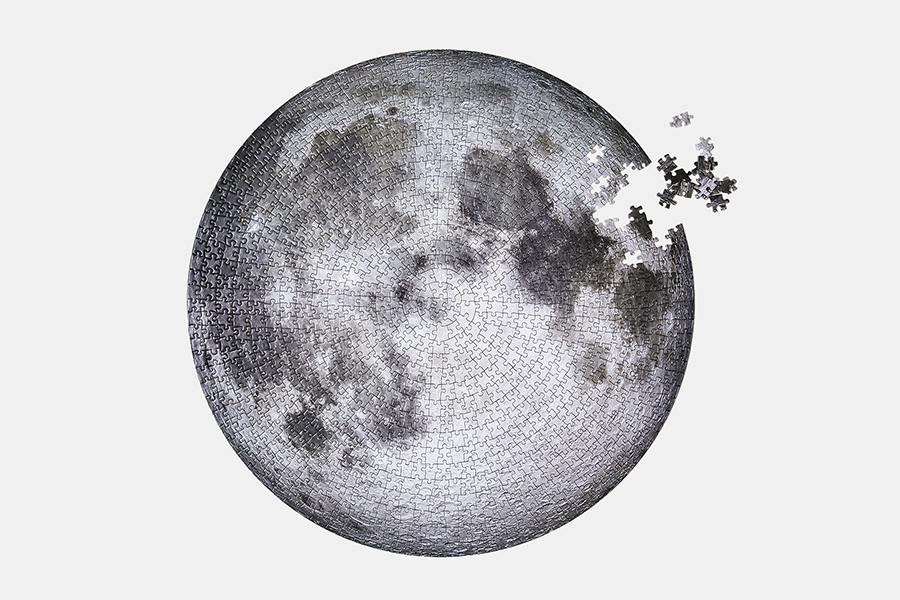 Four Point Puzzles The Moon Puzzle
Pick up this ultra-detailed Moon puzzle and spend your entire Christmas break figuring out how to put it all together. With 1,000 pieces, you can celebrate the 50th anniversary of the Apollo 11 Moon landing with hours upon hours of puzzle entertainment. With no two pieces the same, this one is rated 4.5/5  for difficulty  – US$25
Buy it here (AU) Buy it here (US)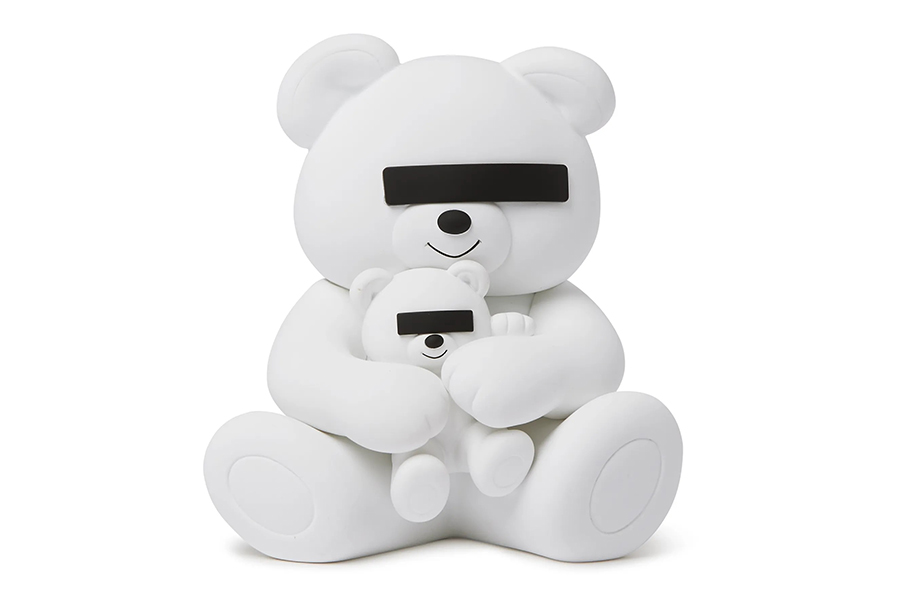 Undercover + Medicom VCD PVC Figurine
In collaboration with cult Japanese toy-maker Medicom, the Undercover VCD PVC 'Rebel Bear' toy figurine features two cuddling teddies moulded from matte PVC. Shipped inside a presentation box for gifting, whether you want to keep in mint condition or place it on the mantelpiece, this is a wickedly cool present for those who can't get enough of plastic figurines   – AU$249 / US$165
Buy it here (AU) Buy it here (US)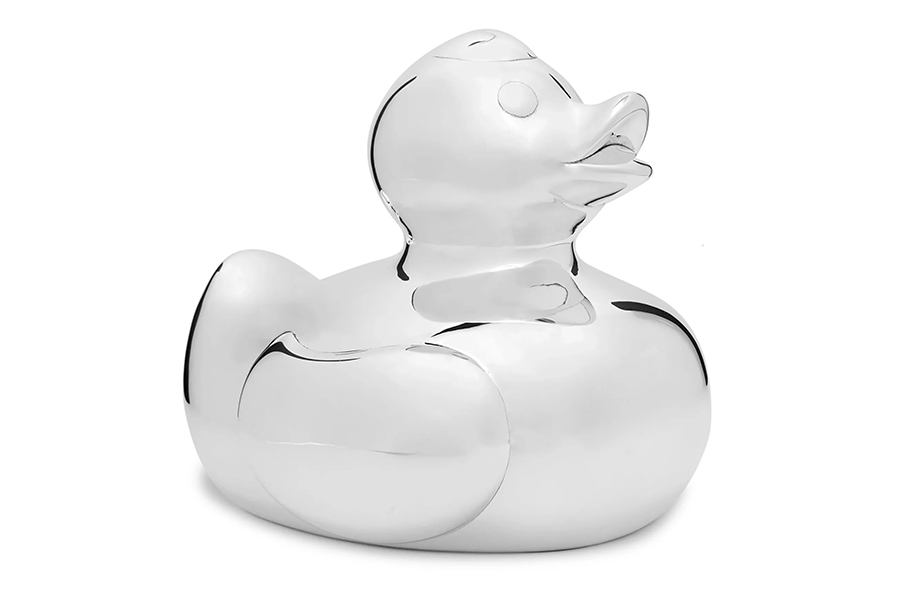 Asprey Sterling Silver Money Bank
Probably worth more than its contents, the Asprey Sterling Silver Money Bank is exactly what it says on the box. It's a money box, made from sterling silver, and better yet, it's shaped like a rubber duck toy. Add a playful touch to your office or home with this wickedly cool money bank – AU$4,493/ US$3,250
Buy it here (AU) Buy it here (US)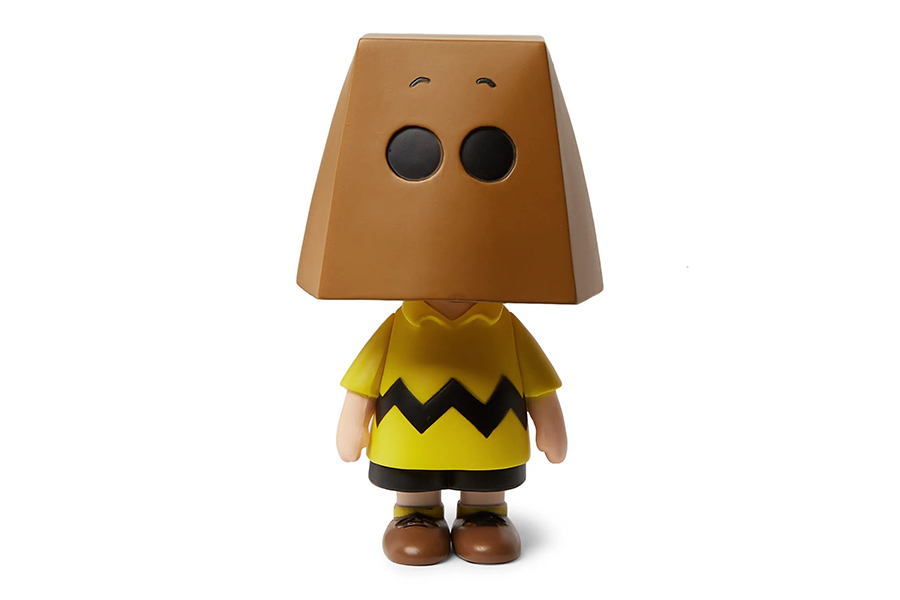 Medicom Ultra Detail Figure Vintage No.490 Charlie Brown
From Medicom's series of vintage figurines, the No.490 Charlie Brown (Grocery Bag Ver.) is up there with the most iconic figures. Referencing the 1983 TV special It's an Adventure, Charlie Brown, this adorable figurine reminds you of the lengths Charlie went to hide the rash on the back of his head – AU$26 / US$20

Buy it here (AU) Buy it here (US)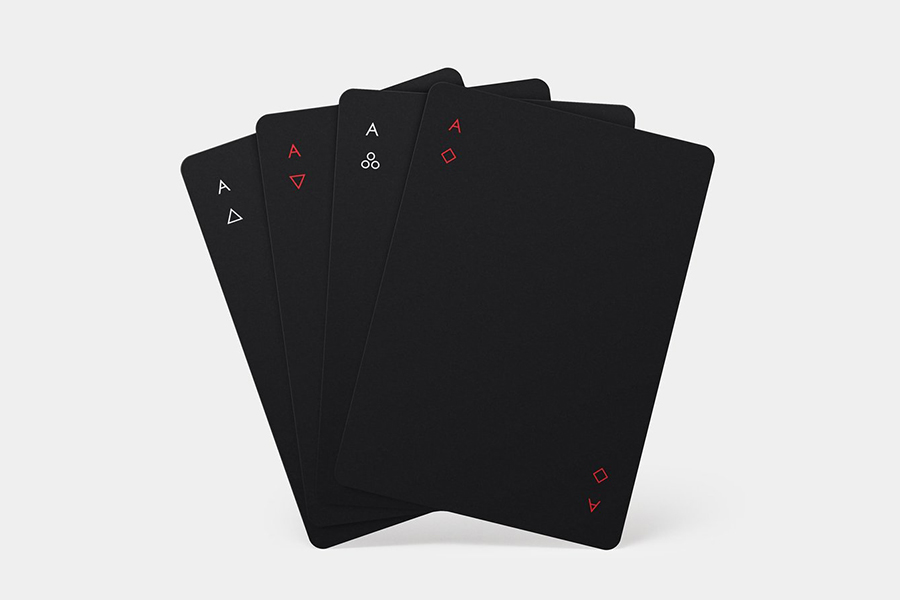 Areaware Minim Playing Cards
Have you ever seen a set of playing cards as minimal as these? If you happen to find a more reduced version of playing cards, it's probably because they're either blank or feature braille. Either way, these cards are made durable PVC for years of Texas hold 'em, or whatever game of cards you like to play. keep things low-key with the Minim Playing Cards – US$12

Buy it here (AU) Buy it here (US)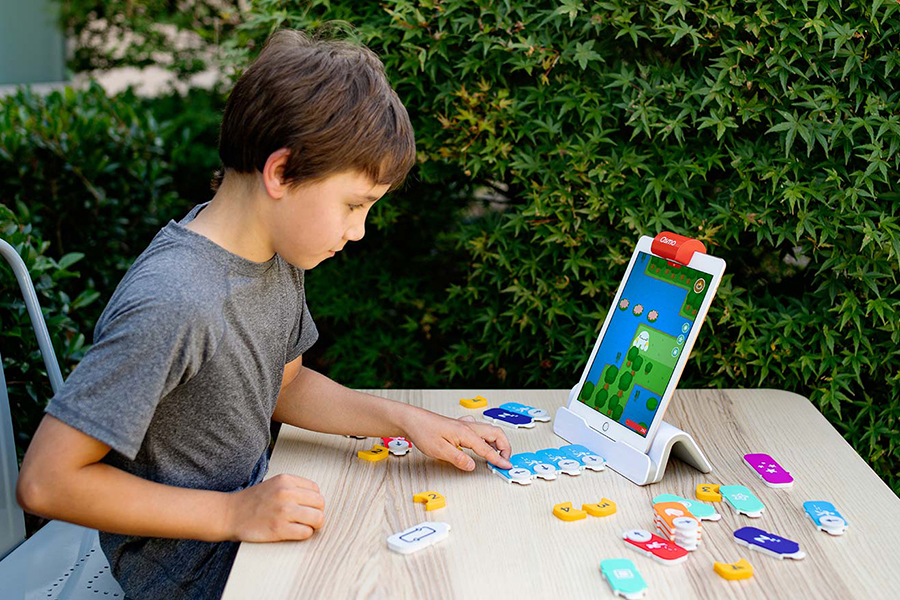 Osmo iPad Coding Kit for Kids
It's the wave of the future, and if you want your kids to have a leg up on the competition, then coding is the way to go. Check out the Osmo iPad Coding Kit for Kids and watch as your children learn to code from the very basics to an intermediate level that will have you wondering, "why wasn't this available when I was a kid?" – AU$134.74
Buy it here (AU) Buy it here (US)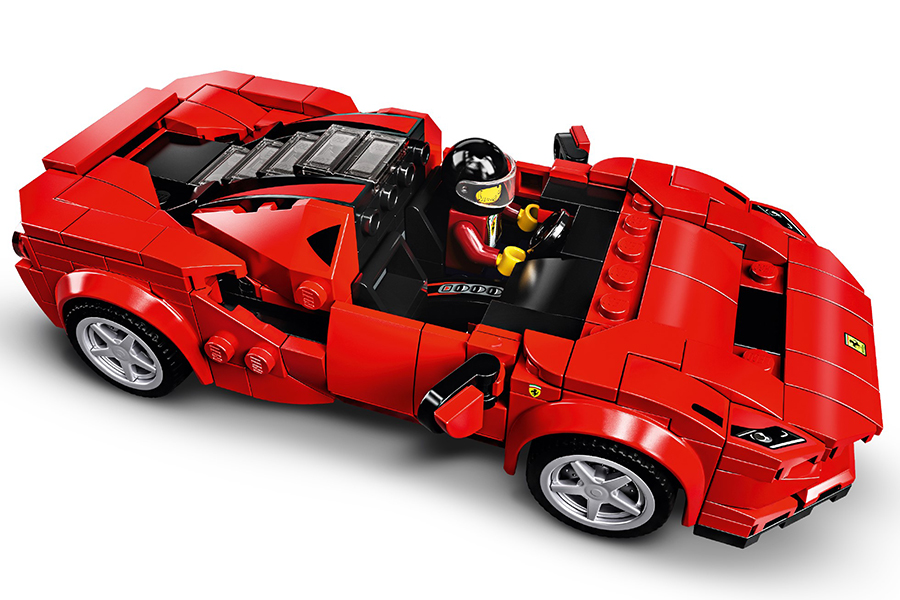 LEGO Ferrari F8 Tributo
Become a Speed Champion with the LEGO Ferrari F8 Tributo set. A spectacular LEGO set for anyone over the age of seven is the ideal gift for lovers on Italian supercars, or those who just love LEGO. The building kit comes with a collectible Ferrari racing driver minifigure for zooming around your child's imagination. With 275 pieces, this kit won't take too long to complete – US$19.99

Buy it here (AU) Buy it here (US)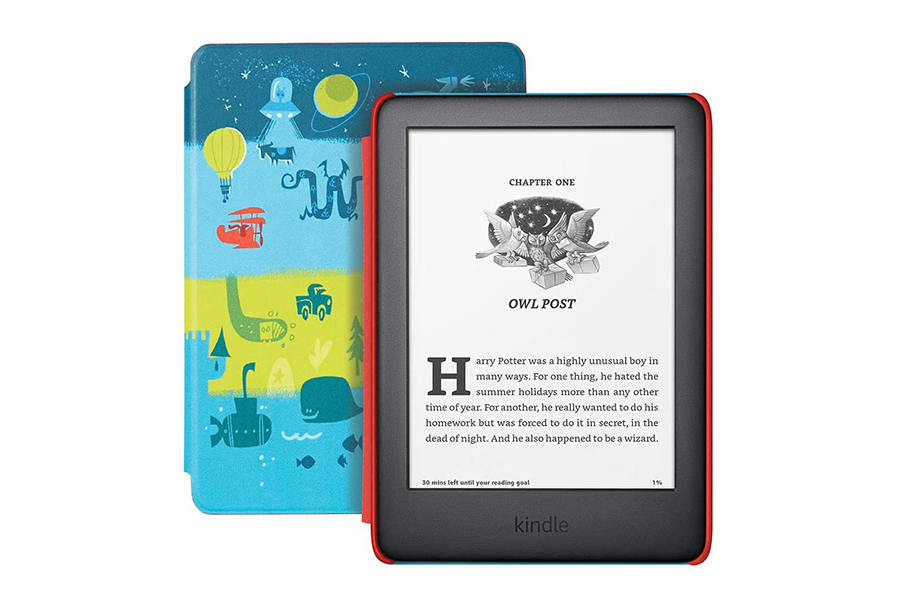 Kindle Kids Edition
Of course, there's a tablet for the kids. When you've run out of room on the bookshelf it might be time to consider a Kindle Kids Edition for all those picture books and Dr. Seuss titles. With parental controls and 1 year of Amazon Kids+ (FreeTime Unlimited), a kid-friendly cover, and 2-year worry-free guarantee, Amazon offers up some incredible value in this tiny but might kids tablet – US$109.99
Buy it here (AU) Buy it here (US)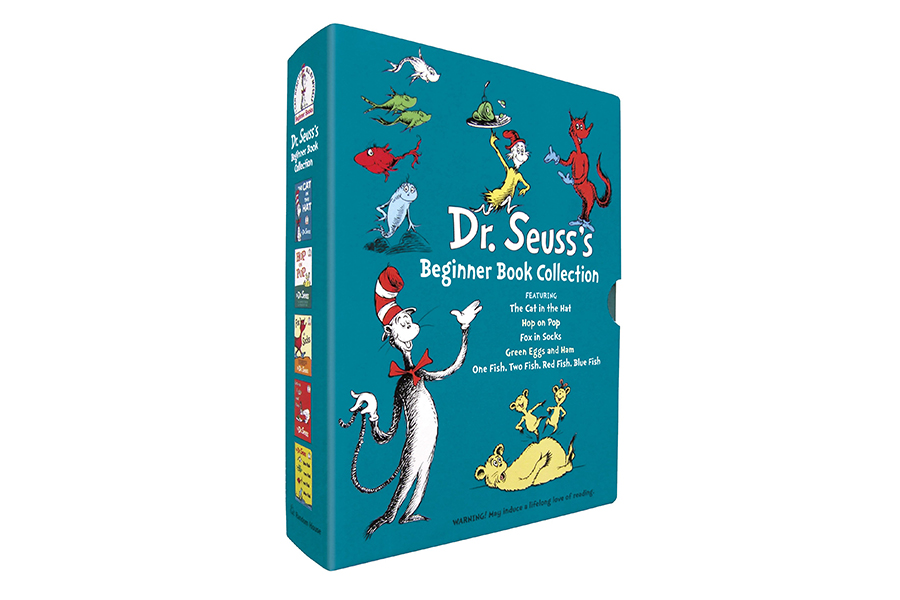 Dr. Seuss's Beginner Book Collection
We loved Dr. Seuss when we were young, so it's almost a guarantee your little ones will too. With five beloved Beginner Books by Dr. Seuss, your children will cherish these incredible books just as you did. Featuring The Cat in the Hat, Hop on Pop, Fox in Socks, Green Eggs and Ham and One Fish. Two. Fish. Red Fish. Blue Fish this collection of literary classics is guaranteed to induce a lifelong love of reading from the very first page  – AU$70.51 / US$24.95

Buy it here (AU) Buy it here (US)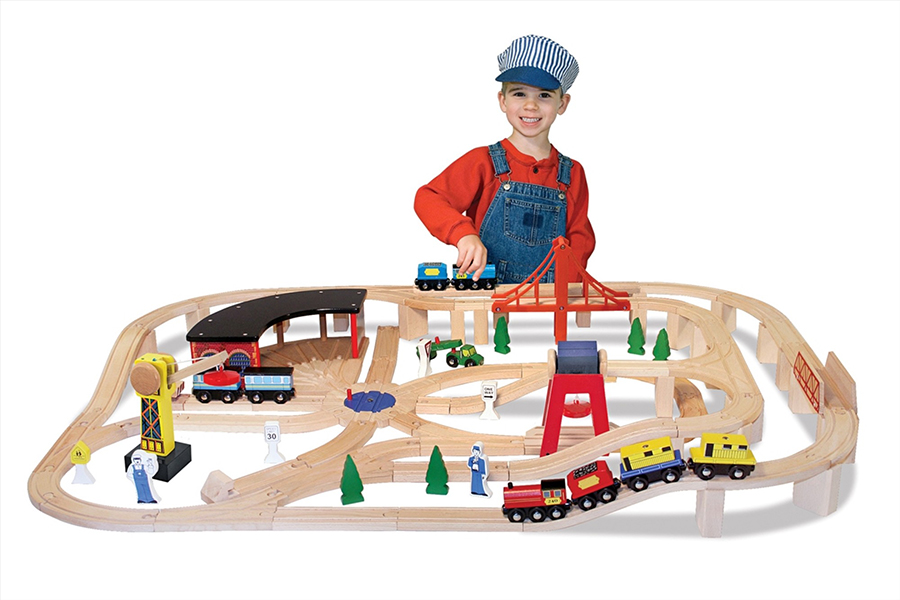 Melissa & Doug Wooden Railway Set
Show of hands, who wanted one of these as a kid? All of you? I thought so. This 130-piece Melissa & Doug Wooden Railway set will turn you into the parent of the year with this epic toy. Featuring 100 wooden track sections and supports, along with over 30 train accessories for kids. It includes easy-to-follow instructions for four different track configurations. Dubbed the "gold standard in childhood play," this imagination- and creativity-sparking is guaranteed to have your kids screaming in delight come Christmas morning – AU$187.78 / US$97.99

Buy it here (AU) Buy it here (US)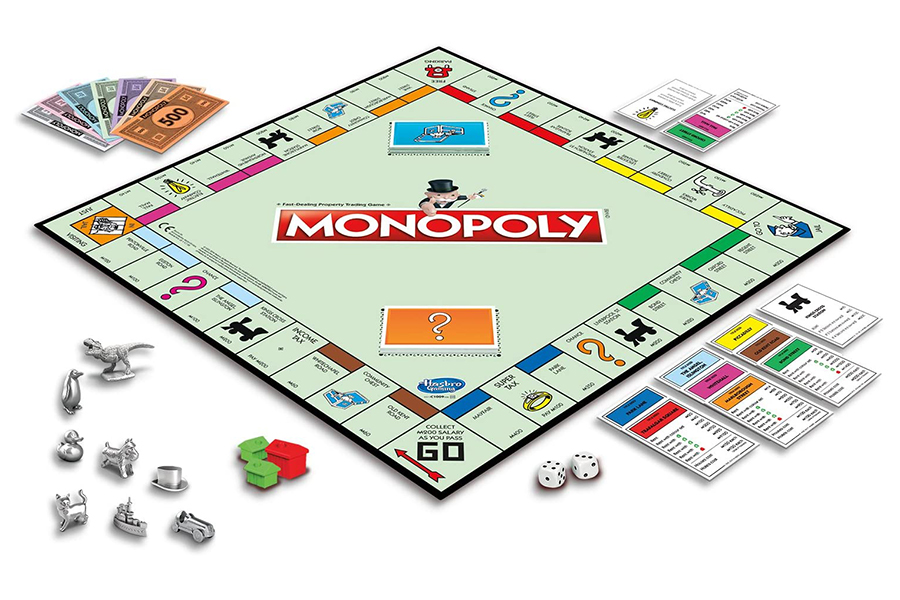 Monopoly Classic Game
While the game has ruined many a family, it's still a classic board game that belongs in any home. Whether you follow the rules or keep things interesting with Free Parking/ Free Money, the classic Monopoly board game is one for the ages – AU$25 / US$24.87

Buy it here (AU) Buy it here (US)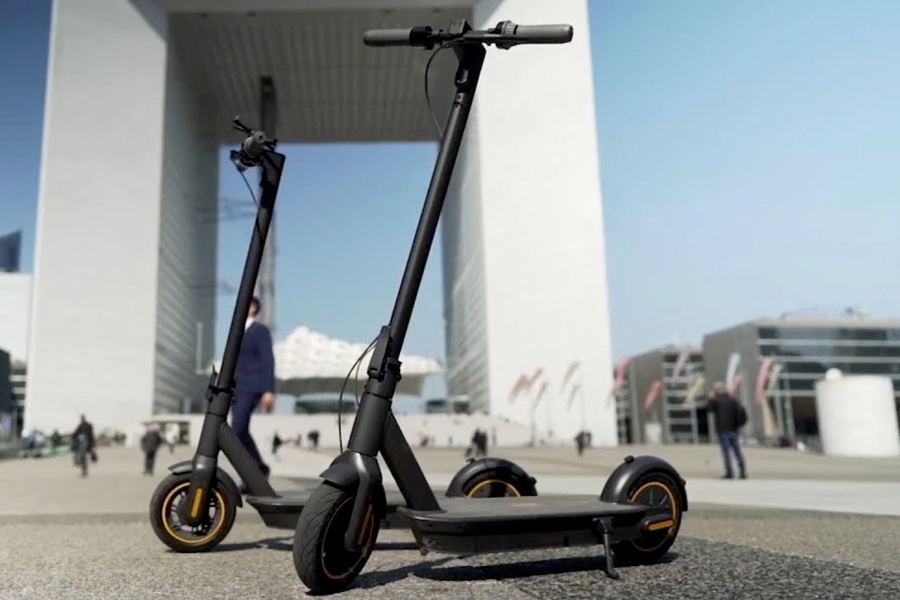 Segway Ninebot KickScooter MAX
Zoom down the sidewalk and join the urban mobility revolution with the Segway Ninebot KickScooter. With a range of up to 40 miles and a 15% climbing angle, the KickScooter MAX will keep you moving all over town. Complete with four different riding modes, including a power assist when pushing the scooter by hand, the MAX will be a faithful and long-serving travel companion – AU$1,045

Buy it here (AU) Buy it here (US)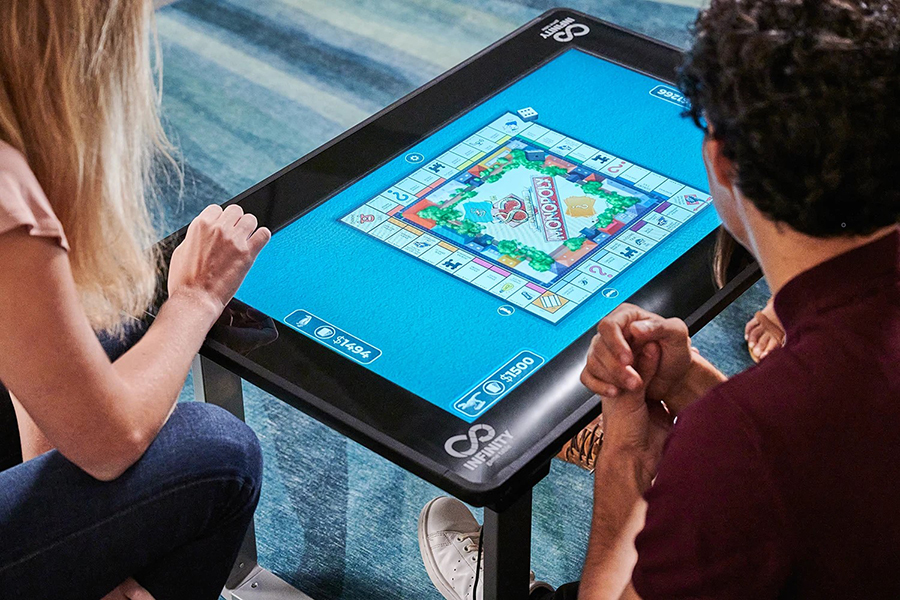 Arcade 1Up Infinity Game Table
You gotta head to Kickstarter to grab this one. It's the Arcade 1Up Infinity Game Table and it features a whole host of different board games in a digital format. Featuring digital versions of both classic and iconic board games like Monopoly, Scrabble, Trivial Pursuit, Chutes and Ladders, Candy Land, Yahtzee, puzzles, card games, colouring books, mini-games, comic books, and so much more. Back them on Kickstarter to reserve your Infinity Game Table from Arcade 1Up – US$499
Buy it here (AU) Buy it here (US)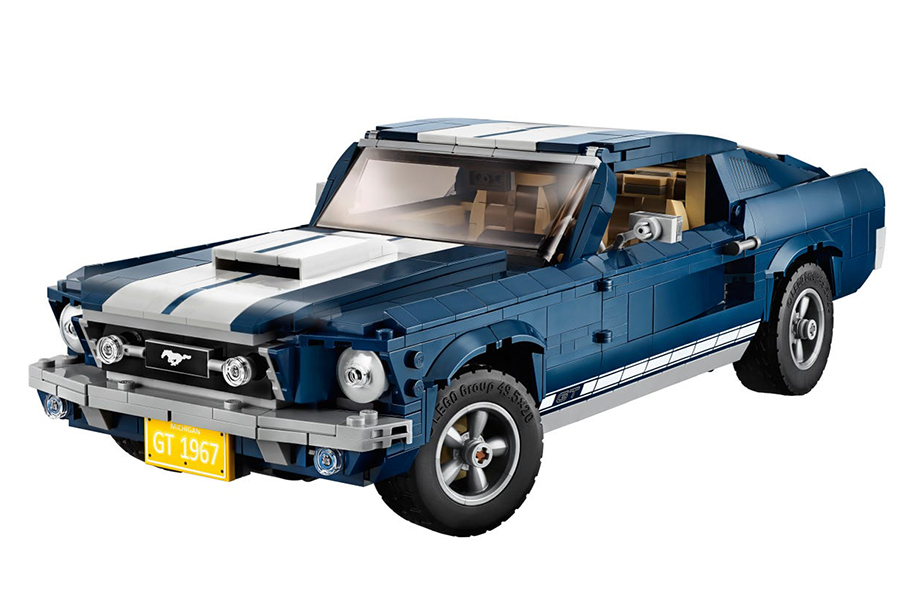 LEGO Mustang
There is a LEGO set for everyone out there. No matter what you're into, LEGO probably has a building kit just for you. For lovers of American Muscle and the grunt of a gas-guzzling engine, LEGO offers the Ford Mustang Creator kit. For ages 16+, this 1471 piece building kit will have you recreating an authentic replica of a 1960s Ford Mustang. With customisable features and add ons, whether you like the classic look, or want to add a supercharger, LEGO has it all for lovers of this classic car – US$199.99
Buy it here (AU) Buy it here (US)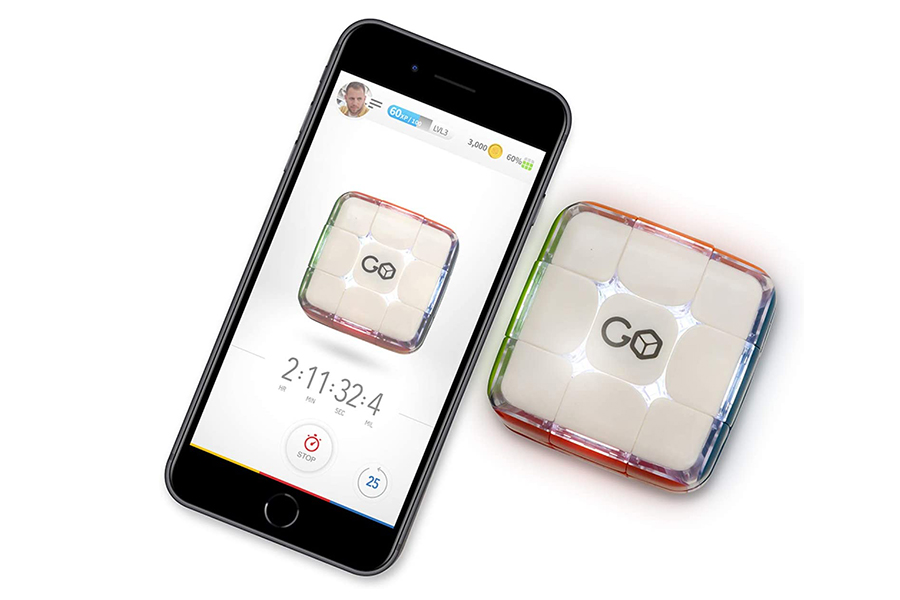 GoCube The Connected Electronic Bluetooth Rubik's Cube
Learn to solve the cube in a fun and interactive way, all within the space of an hour. Play and practice using multiple mini games, and accurately measure progress as you level up. You can battle against your friends, or other GoCube users online. Featuring an award-winning smart app-enabled Rubik's cube that connects to your phone/tablet and tracks your moves in real time, the GoCube is the ultimate STEM puzzle for all ages. – AU$79.95 / US$69.95
Buy it here (AU) Buy it here (US)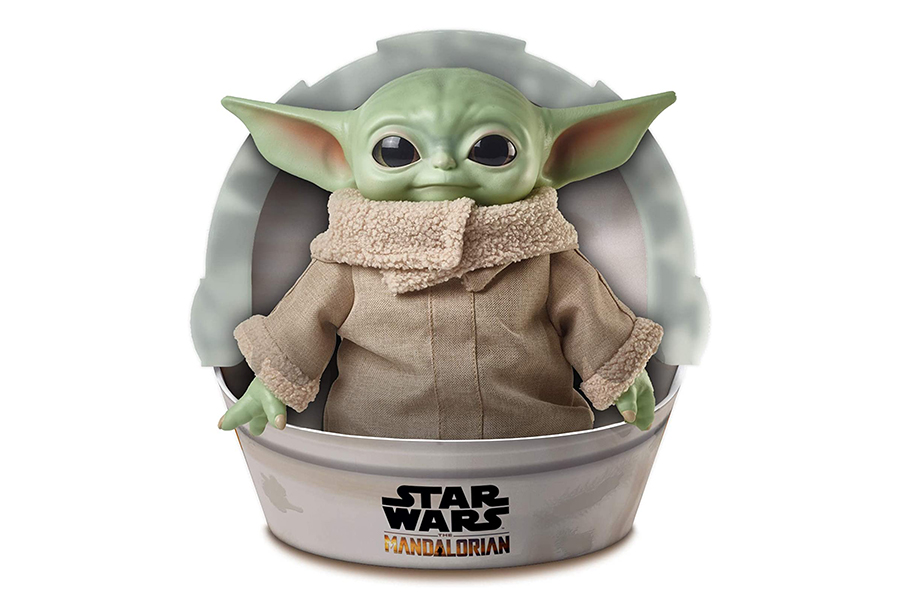 Star Wars The Child Plush Toy
Whether you're just starting season one or are totally up to date with the Mandalorian on Disney+, the Mattel Star Wars The Child Plush Toy is simply too cute to pass up. Whether for you, the kids or the dog, this 11-inch plush toy will capture the hearts of Star Wars fans everywhere just as the real Baby Yoda did – AU$ / US$17.49
Buy it here (AU) Buy it here (US)
More Gift Guides:
2020 Christmas Gift Guide – Under $100
2020 Christmas Gift Guide – For Your Pet(s)
2020 Christmas Gift Guide – Last Minute Gifts
View All Our 2020 Christmas Gift Guides